Wednesday night I was in Los Angeles attending the People's Choice Awards (check out all the photos behind-the-scenes with #RocktheRedCarpet) – my first time at an award show and definitely a fun bucket list moment! I loved seeing all of the beauty trends on the red carpet, and I wasn't surprised that many of the ladies had different ways of pulling their hair out of their faces.
Slicked back and straight, polished top knots, low messy buns – but my favorite was long beachy waves with pieces on each side very casually pulled out of the eyes. It keeps you from touching your hair or constantly pushing your hair out of your eyes, keeping your styled locks looking fabulous all night long.
To get this look you just need a few things – all of which you can find at your local Walgreens. I used a curling wand to create loose waves, locked them in place with Pantene Air Spray, teased the roots with a comb and loosely pinned back pieces with bobby pins. A quick look that is pretty, natural and keeps everything in place.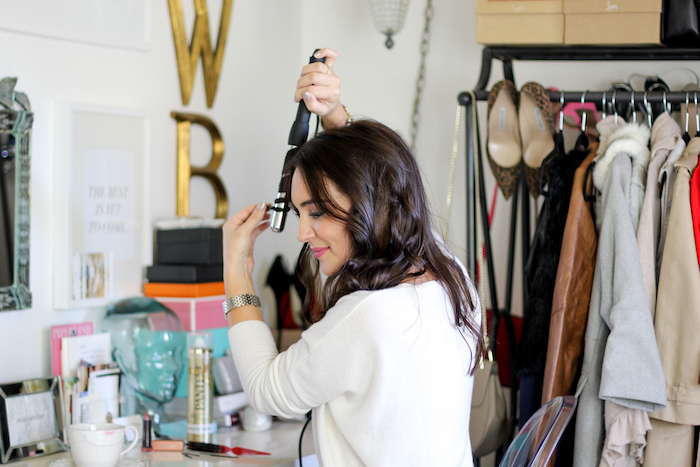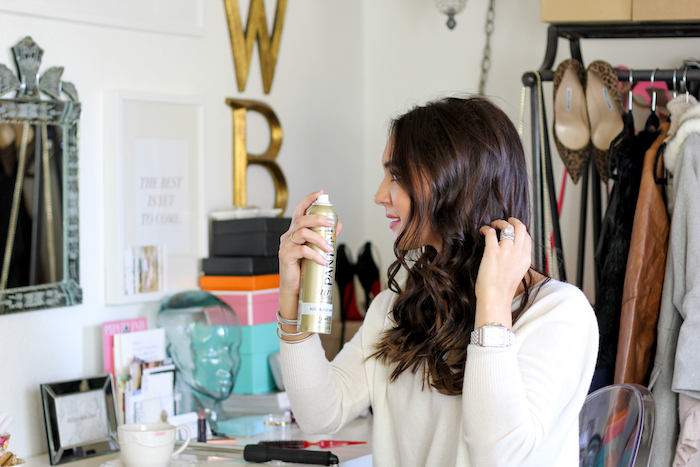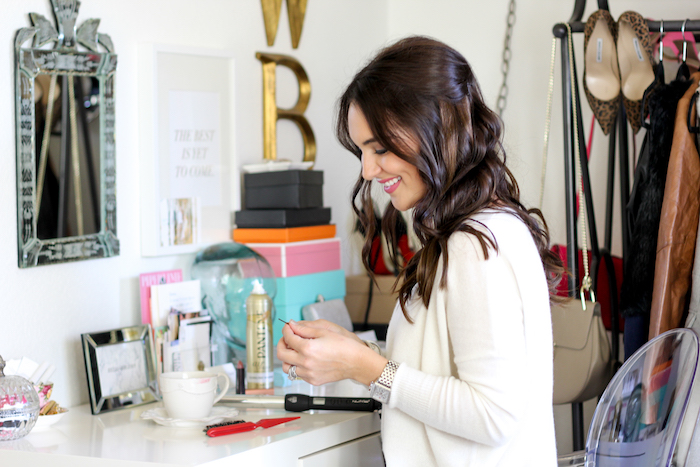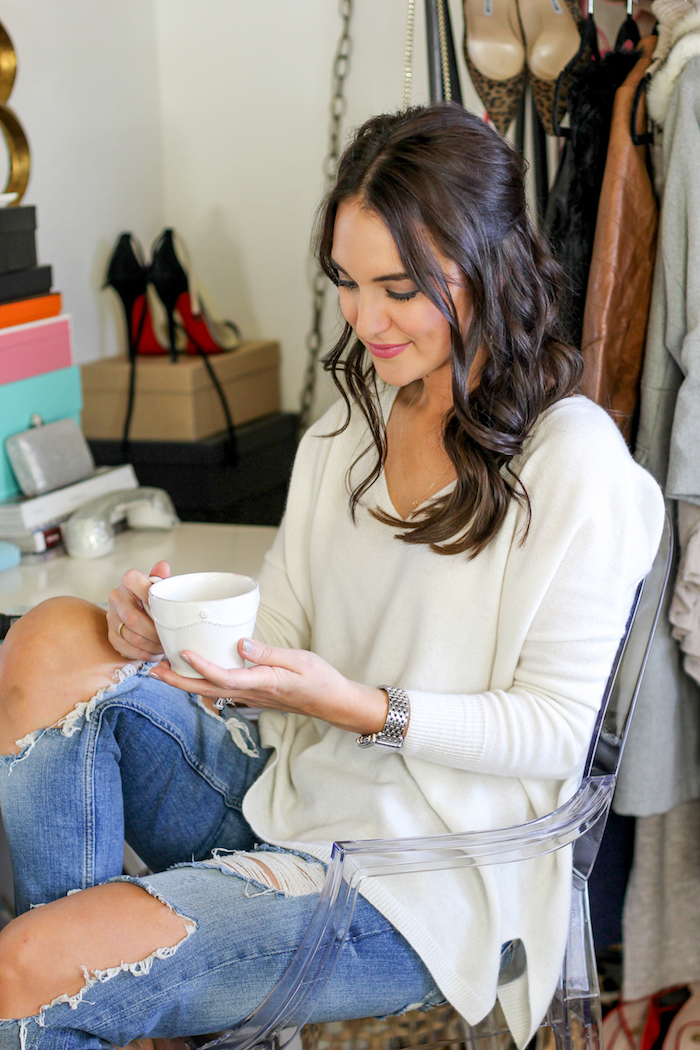 sweater c/o Minnie Rose | similar denim | watch c/o | cable bracelet 1, 2, 3, 4 | cup & saucer | chair | cup
Were you guys watching the show? I love awards season – and watching at home with popcorn and wine is always a good time in my book.
We are having a little staycation in Laguna Beach this weekend – a first for us in Orange County and something I hope to do more. Have any of you had staycations in your own city? I'd love to heart about it! Thanks so much for reading – XO –
Sponsored by Procter & Gamble