I am so excited to finally share this post with you guys about microblading! Since I had my eyebrows done in the beginning of June, I've been waiting for them to completely heal before sharing this post so I can share my entire experience with you guys and hopefully answer most of your questions!  I have been applying serums (Latisse, LiBrow, oils, etc.) for about two years trying to get my left brow to grow (it has this sparse area in the middle that just won't fill out like my right brow, scroll down to the bottom for a "before" photo!).  I knew that I had probably reached my cap, so when Jessica Smith (IG: @jesslashes11) reached out to me about microblading, I was all ears.
Jessica is the same technician who applied my eyelash extensions (full post on that here).  She is so wonderful and comes to California once a month from Utah! Microblading is a semi permanent hairstroke brow tattoo that can last 12-18 months.  She numbed my eyebrows before so while it may sound painful, I literally listened to a podcast the entire time, and I found it less uncomfortable than eyelash extensions! It almost feels like someone is scratching your eyebrow in short strokes, if that makes sense.
Anyone is a candidate. I have oily skin, so it might not last as long on me as it could on others (fingers crossed that it does because I am obsessed).  I also think it looks more natural than tattooing. Once the procedure is done, you'll need a touch-up 4-8 weeks after (one price covers both services).
You do have to avoid water and sweat for at least the first two weeks (this is difficult but really important to allow the ink to set in as much as possible) and then in moderation all the way up until touch up. Ultimately you want to try to leave your eyebrows alone as much as possible. It is totally normal for them to get a little flakey as they're healing (little pieces will fall off) because your skin won't initially take all of the pigment. If it gets really dry, you can dab a little bit of grape seed, aquaphor or coconut oil without doing any rubbing motion, and don't put any makeup on brows during the healing process!
I found this article and this one really helpful when I was looking up the details on microblading.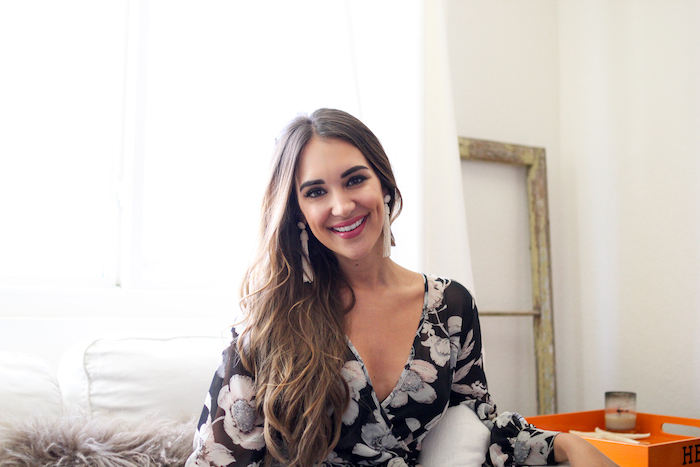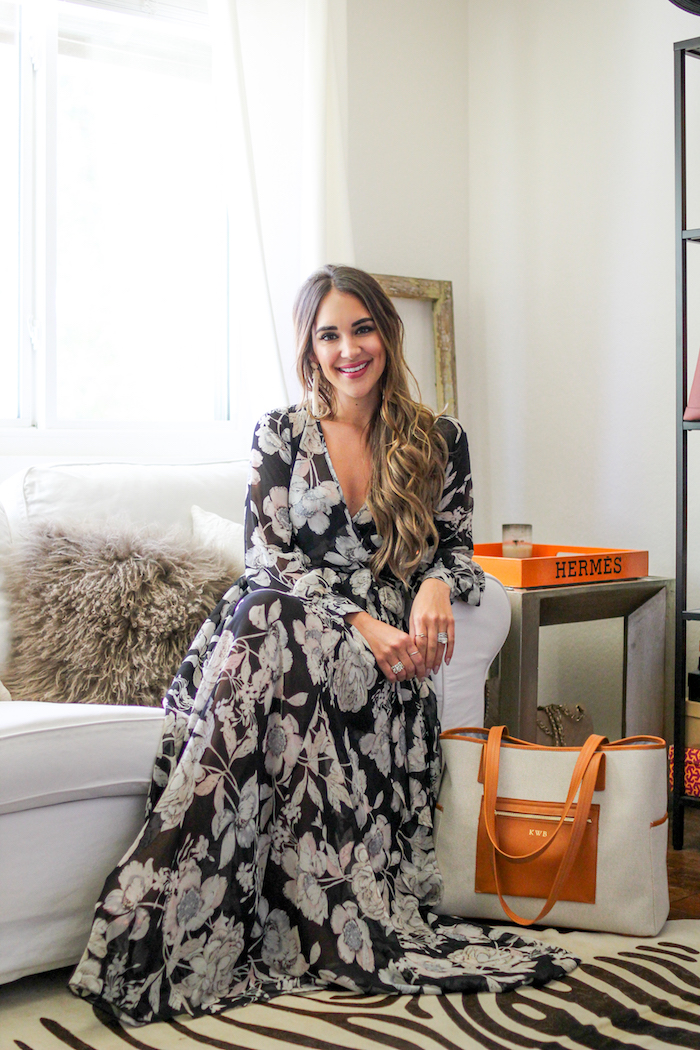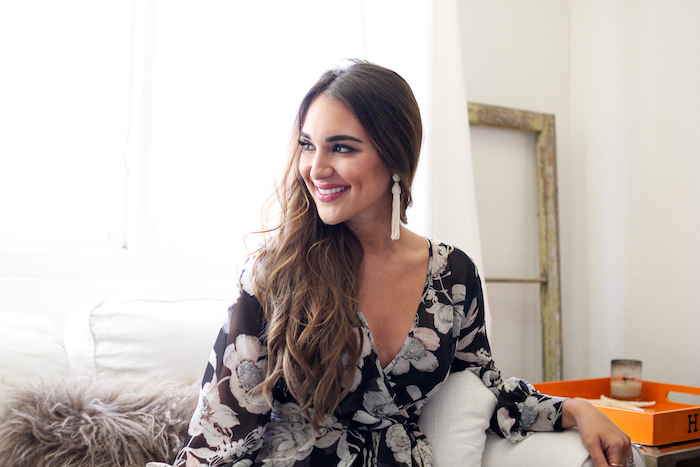 dress (named the Kathleen!) | beach bag | earrings | Kate Somerville Eye Treatment | Tula Hydrating Mist | First Aid Beauty Blemish Patrol Pads | L'Oreal Face Mask | Zebra Hide | Bellami Khaleesi Extensions, get $5 off with code Kathleen5
Normally this procedure runs at $500, but she is offering it to those referred by CBL for $400 during July and August to those who can see her in LA or San Clemente!  You can find her on Instagram and via email: [email protected]
I am so glad I got my brows done and honestly, it may sound crazy, but I just feel more attractive waking up to these symmetrical brows.  I've struggled with my left brow for so long, and I think this procedure is a dream! This is also a great option for anyone struggling with hair loss or alopecia.
I forgot to take a "before" photo with my good camera, so these were selfies (oh how terrible I am at selfies) in San Clemente before the first session.  This is no makeup, natural brow, so you can see I had something to work with but my left brow isn't as full as the right.  The photos above are no brow makeup – just the microbladed pigment.
Is there anything I missed? Please feel free to leave any questions below! Thank you guys so much for reading, and if you're in Utah or California, I couldn't recommend Jessica enough. She's the greatest! XO –