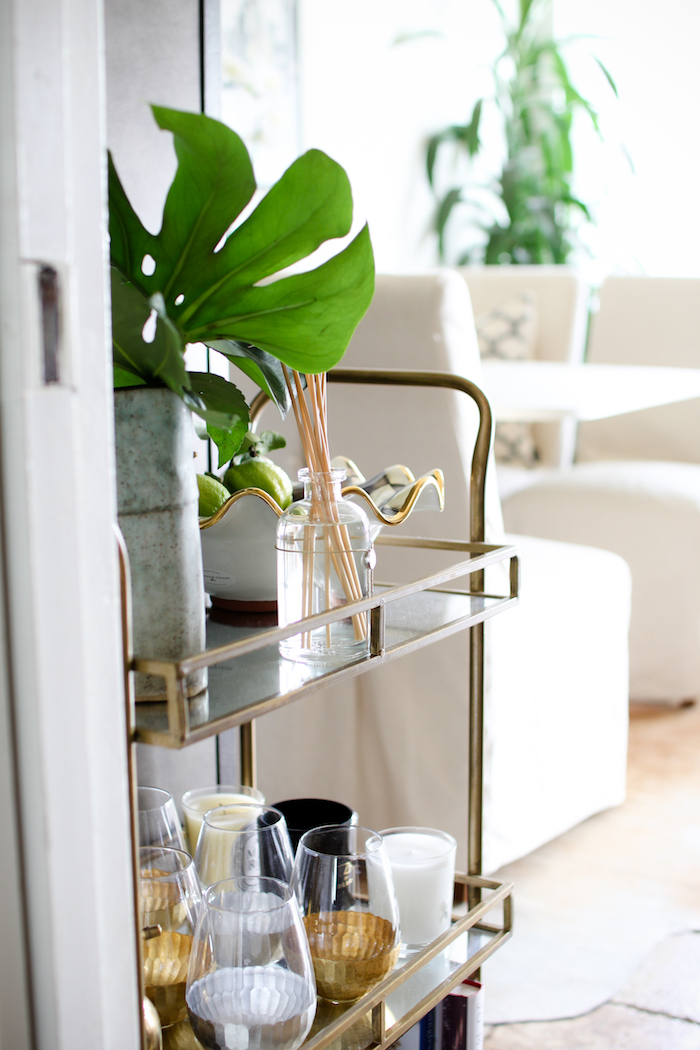 I don't know a girl who doesn't love a good candle.  When the sun is setting, there are two things I always do when I'm home – turn on our patio bistro lights and light a candle.  I've gone as far as to bring a small candle and matches with me when I travel. And I'm always glad that I have them when I remember to bring them!
Today is actually National Fragrance Day and I've teamed up with Votivo to share some of the ways I like to incorporate candles and diffusers in our home.  I first noticed Votivo at Nordstrom, and when I ventured over to their website to see their vast collection of fragrances, I saw this gorgeous mercury glass candle in red currant.  I had to have it. It smells so luxurious and the aroma literally fills the entire downstairs of our townhouse. It is heavenly!
I have linked every candle and diffuser I have of theirs below, but I have to chat about the Fragrance Mist in Honeysuckle. It smells so fresh, and I love to spray it in our room at night after we've showered. Climbing into fresh sheets in a room that smells like honeysuckle? All I need is for Southern Charm to start back already and I'm back in the South.
I also love that the candles are a soy-blend wax, and Votivo is offering a fun giveaway to two CBL readers, so scroll down to see how you can enter!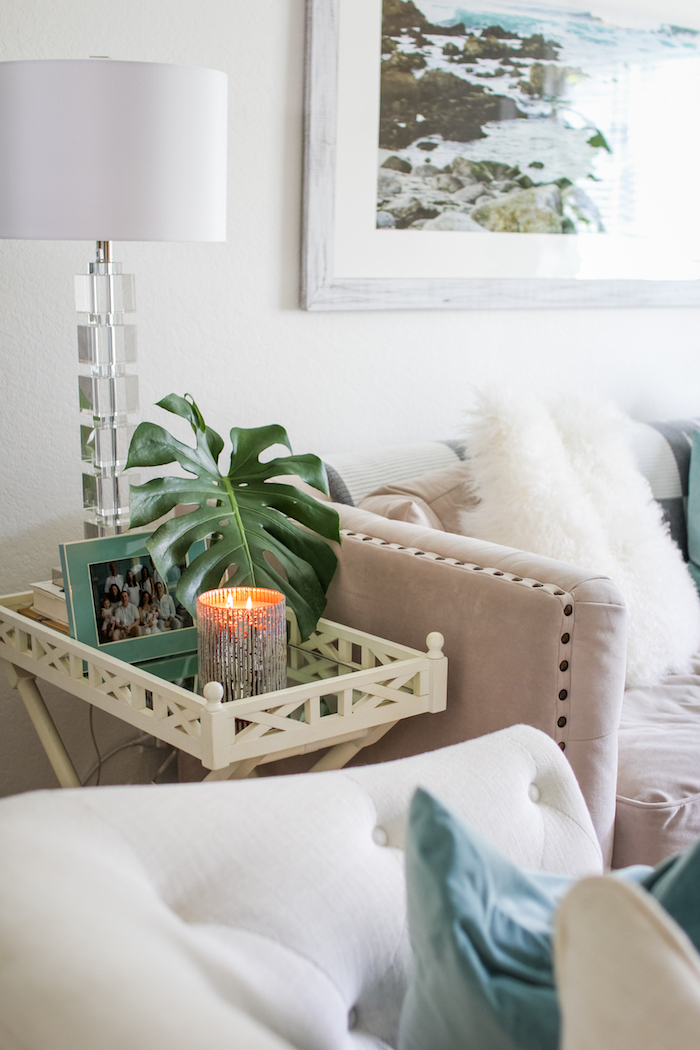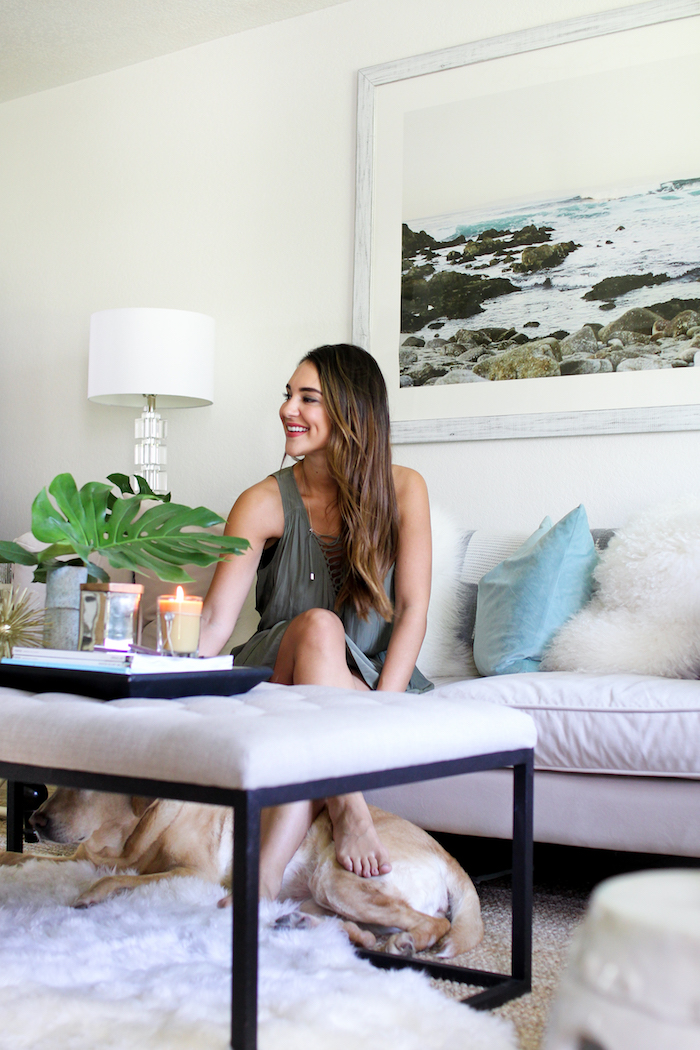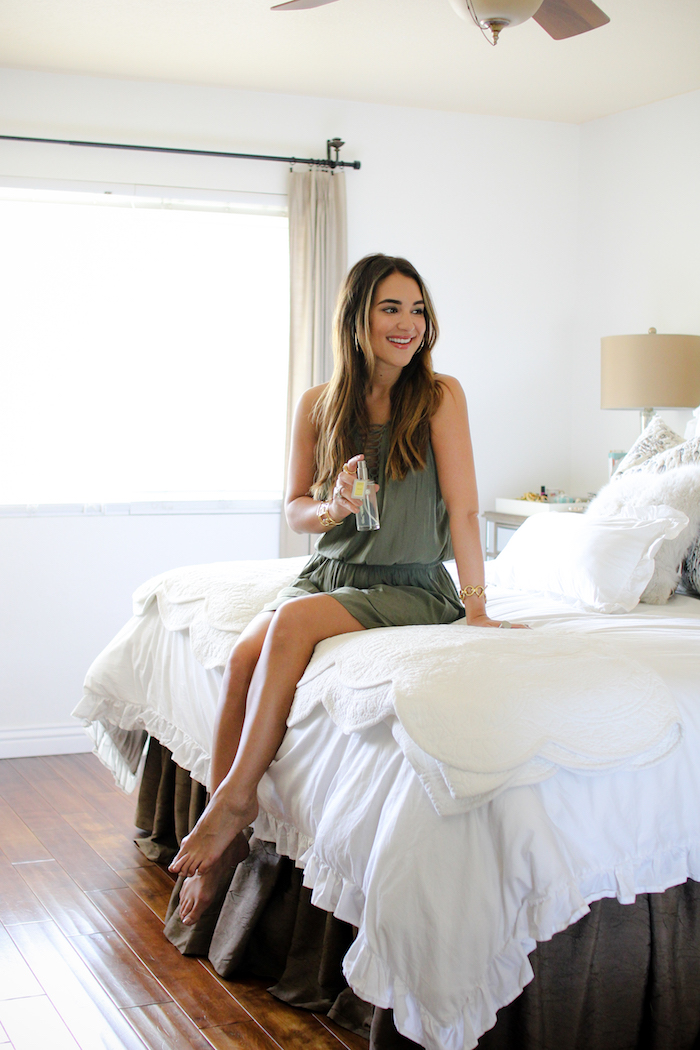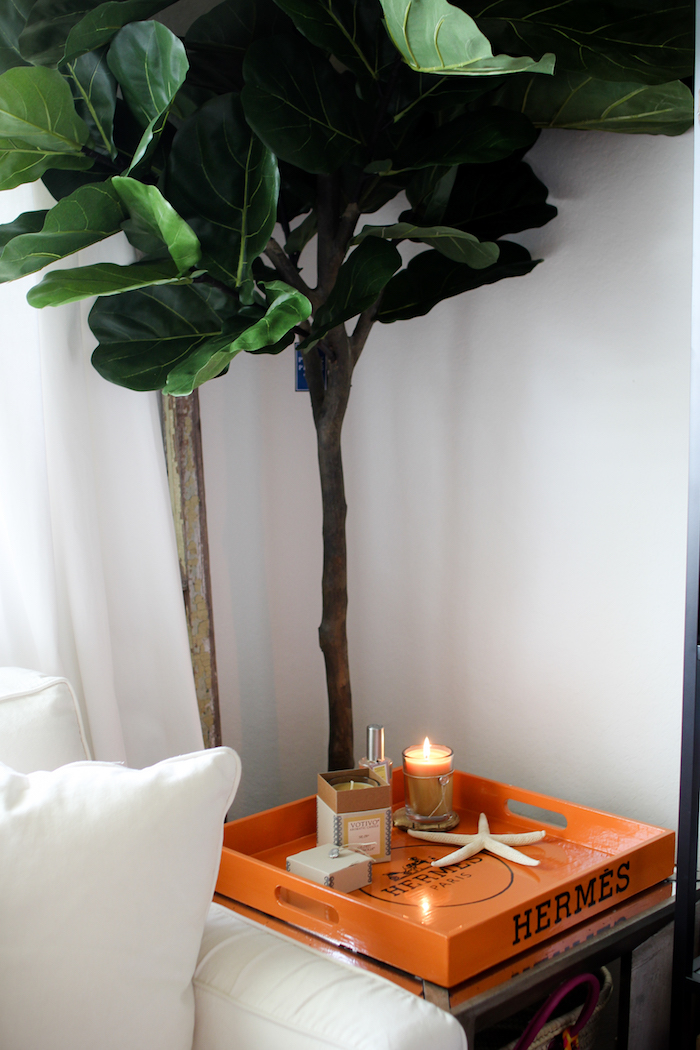 photos by Christian Barnes
Reed Diffuser in Rush of Rose | Candle in Gilded Magnolia | Candle in White Ocean Sands | Red Current Collection Mercury Flair – such a beautiful candle, would make a fabulous gift | Red Current Collection Rustic Glam  – so gorgeous and smells incredible! | Soziety Reed Diffuser in Wonderful White | Reed Diffuser in Pink Mimosa | Fragrance Mist in Honeysuckle | dress | gold cuff | albion ring | headboard | dresser | mirror | coffee table | gold bar cart | art | sisal fringe rug | animal hide
AND to celebrate National Fragrance Day, Votivo is offer 15% off all purchases through 3/21 with code VTFRAGRANCEDAY17.
Tell me if you're candle-obsessed like me! And if you want your own Votivo candle, two CBL readers will win their own Votivo set valued at $75!
To enter:
1) Comment on this blog post with your favorite candle scent.
2) Follow CBL on Instagram, Facebook or Twitter (and share your username in the comment!).
Update 3/31: The winners are… Nichole and Rachel!! They have been contacted and will be claiming their prize. Thank you so much to everyone who entered – more fun giveaways soon! XO –
Brought to you by Votivo