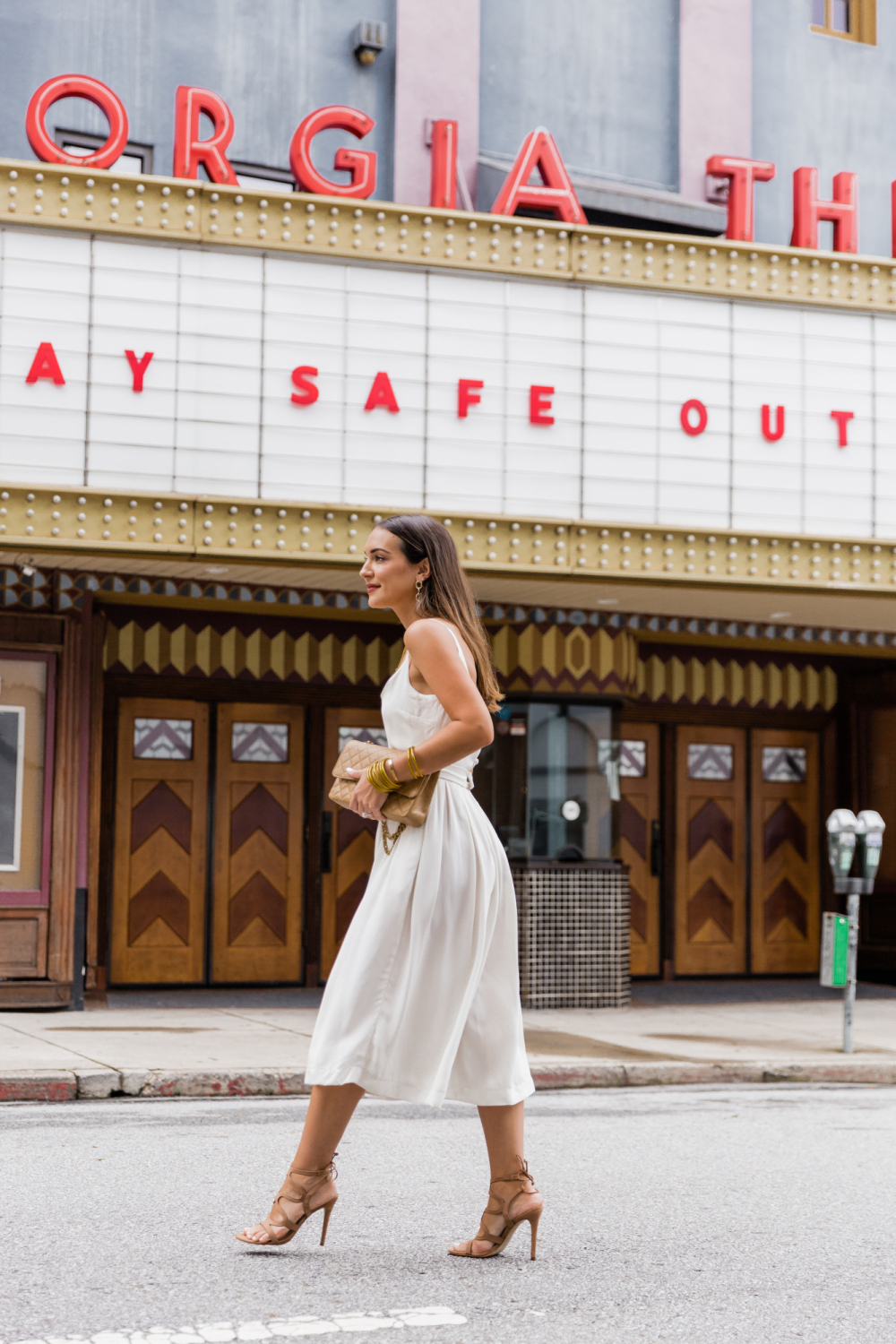 I'm Kathleen and welcome to Carrie Bradshaw Lied! I started this website in 2010 as a way to stay connected with my girlfriends who I often dressed and styled in college.  After curating my degree and internships to work at a magazine, I landed ​​my first job ​at ​Southern Living. ​ And a month into my new dream career, half of my floor lost their jobs when a sister magazine folded.  This is where I quickly realized life after ​my degree wasn't as effortlessly fabulous and sprinkled with sparkle as Carrie Bradshaw ​may have ​led ​young female journalists to believe, and so it all began​.​
I like to share attainable luxury and love sharing my discoveries with you guys in not only fashion, but also home, travel, the kitchen, relationships, videos, personal content and more.  You can view the categories of content on this site at the top of this page under "categories," and for a quick preview of some of the types of post you will see, you can check out this  9 NYE Outfit Ideas from 2019 and 2018 along with this Guide to Paris and our living room reveal.
Born in Nashville and raised in Mississippi, my ​husband​, Christian,​ ​and I r​ecently relocated from California to Georgia after Christian finished his ​Facial Plastics and Reconstructive Surgery medical training.  We welcomed our first child, Hudson, a few months after our move from San Francisco.  I blend my Southern roots with laid-back West Coast style and hope you guys will find inspiration in both fashion and home that will prove helpful and relatable.
For more information, check out the FAQ  and Press page.  I also post monthly Q&A sessions, and you can see some of the recent posts from March, April and May of 2019.  If you like what you see and want to sign up to have CBL mailed to your inbox whenever there's a new post, be sure to subscribe! You just have to enter your email in the required box on the right sidebar of this page.
And of course, you can keep up with me on social media as well if you'd like, all channels are linked at the top right corner of this website.
Thank you for following along – I hope you'll stay a while! KXO –