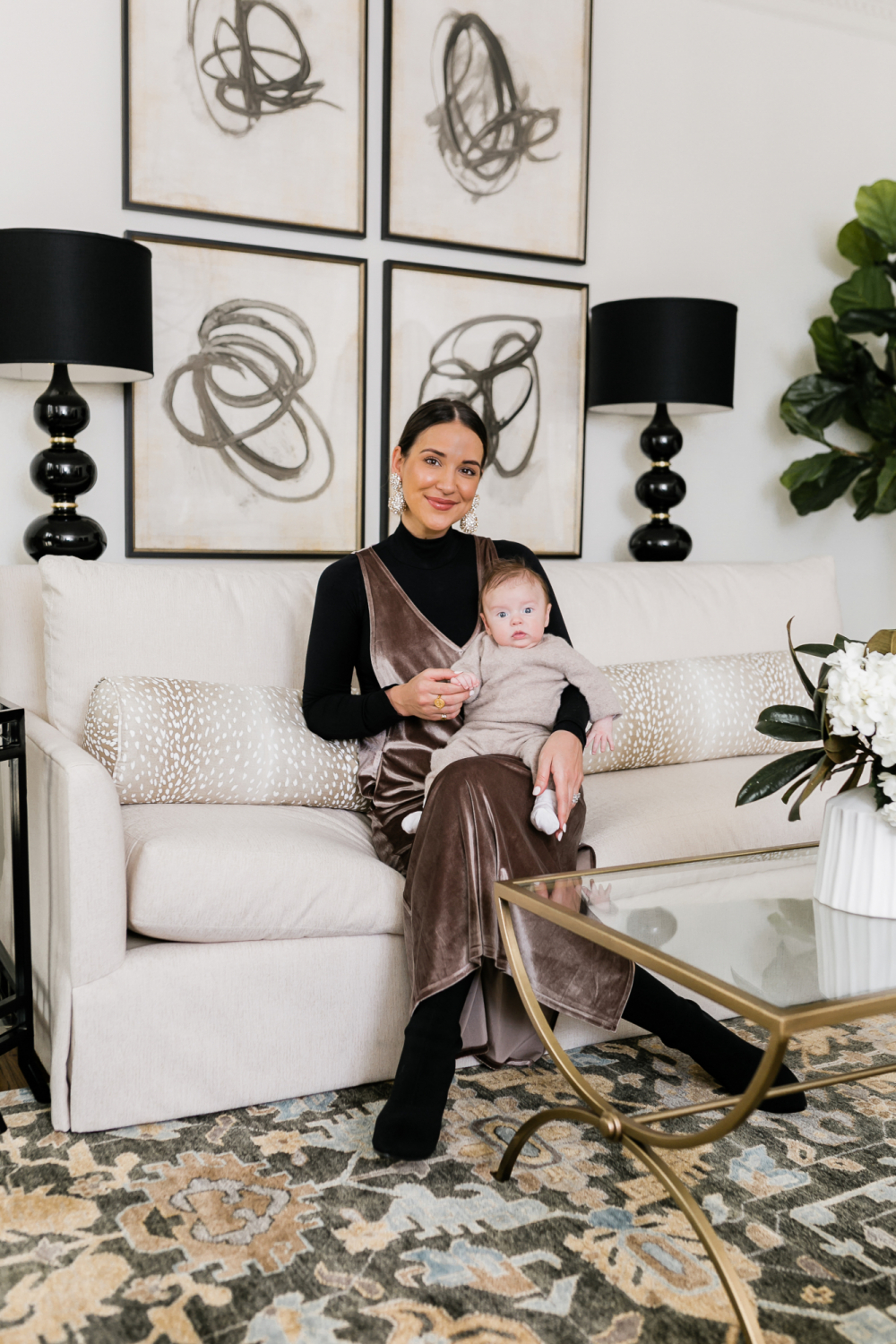 Last week I shared the behind-the-scenes of the design process of this room.  Today I can finally share the finished result!  A neutral room that has some subtle masculine energy… the exact vibe I was going for.
I'm also sharing an IGTV video today on Instagram that walks you through the development of this space.  One of the most unique things I learned in this process about Ballard Designs was how incredibly personalized you can make their pieces.  Their upholstered furniture selection of over 85 pieces can have one of hundreds of their fabric designs and colors for both the base fabric and the welt piping.  Or you can bring or mail in your own fabric and they will upholster their pieces in it.  The possibilities of customization are on another level.
I love these Larkin chairs so much.  They swivel and glide!  We rock Hudson in them, feed him, read, have phone conversations in them… I know they're going to be so functional and comfortable in our house.  I chose the Stockton Cream fabric and love how custom and luxe they came out.
Another fabric I couldn't live without is the Koko Black.  I loved it so much I wanted to marry it.  We had it covered on the Jackson and Cecil benches and I love, love, love them.
Last but not least on fabric (if you can't tell… I could literally talk about this for days), we chose Sunbrella fabric for the sofa in the shade Adena Pure Performance for many reasons.  I love choosing neutral anchor pieces and accessorizing with color and patterns.  I also have a 10 week old. Which means function is equally important as appearance.  Sunbrella fabric is crazy, y'all.  It is made to withhold anything.  Thankfully we haven't needed to spot clean just yet but when that time comes, water and dish soap will take care of it.  Watch this video.  This fabric is literally made for durability which is why it trumped other fabric swatches for our home.
Something that I think makes this room look so polished and styled is the mix of prints.  Koko with Stockton fabric, the Casa Florentina rug and an antelope lumbar pillow… that's what makes it the room look unique and personalized.  And that is an area where I really leaned into Robin who I was paired with through Design Solutions.  It's those kinds of decisions that feel so much better when they're supported by an expert.
And I think Robin nailed – I am so beyond happy that I followed her insight and expertise!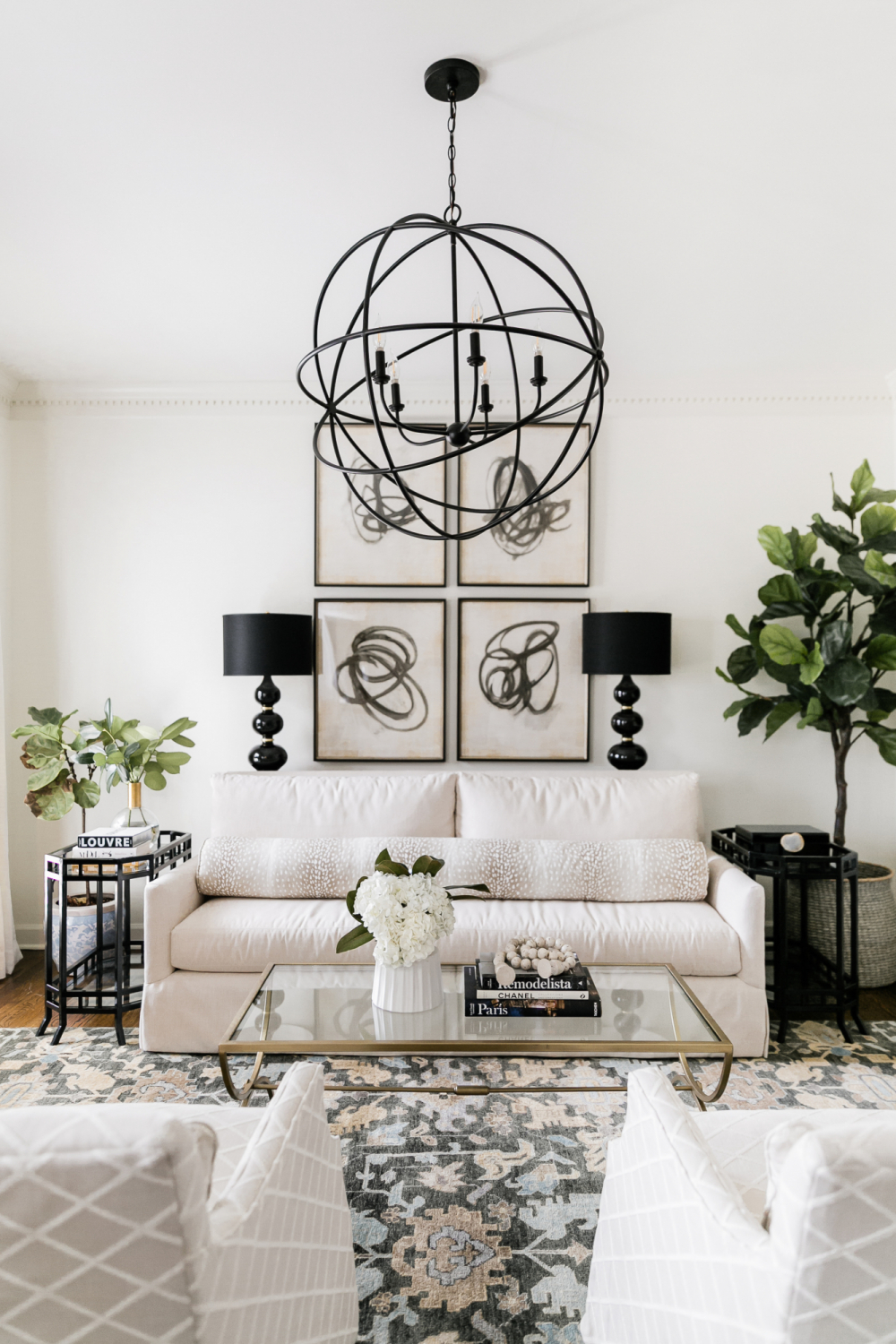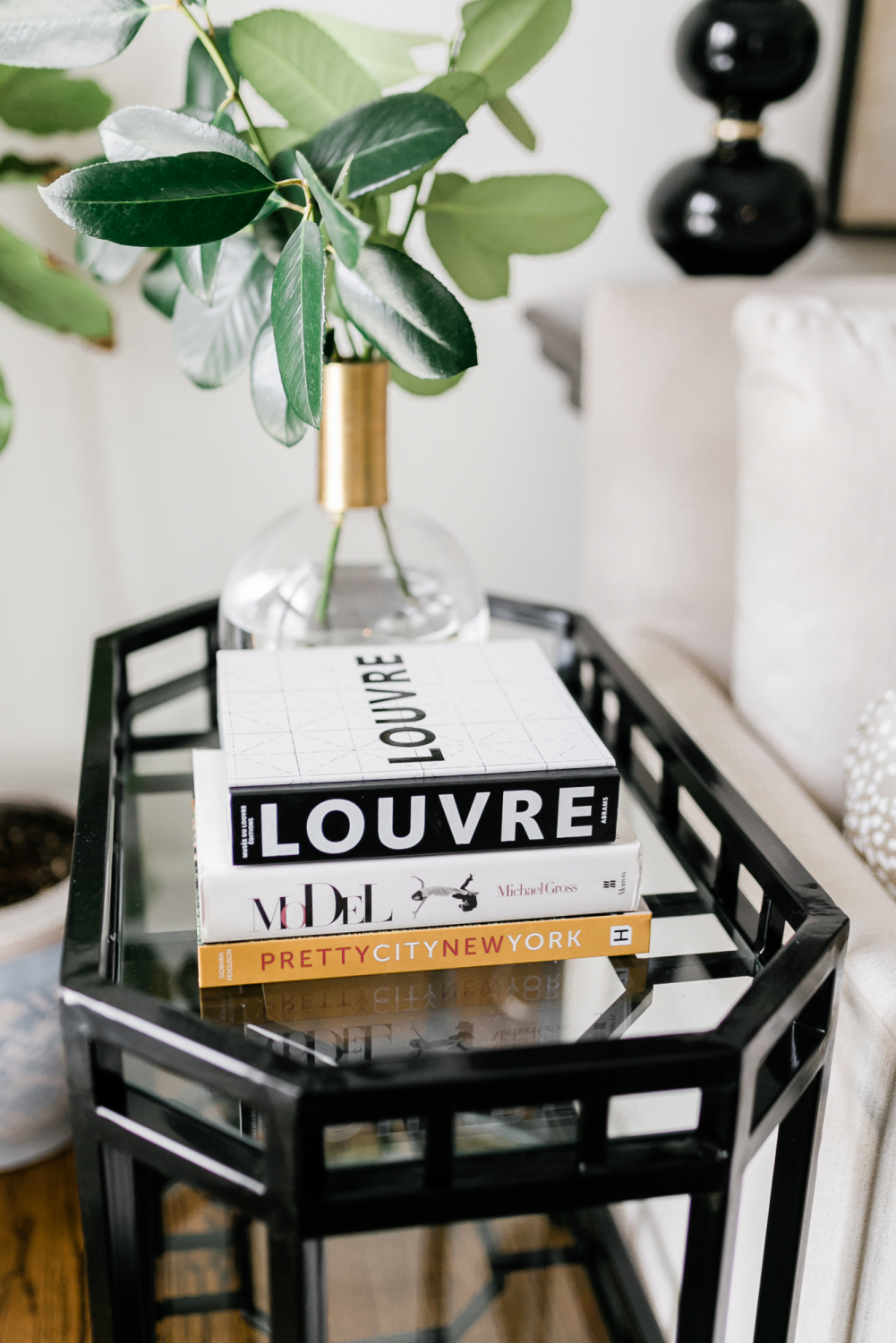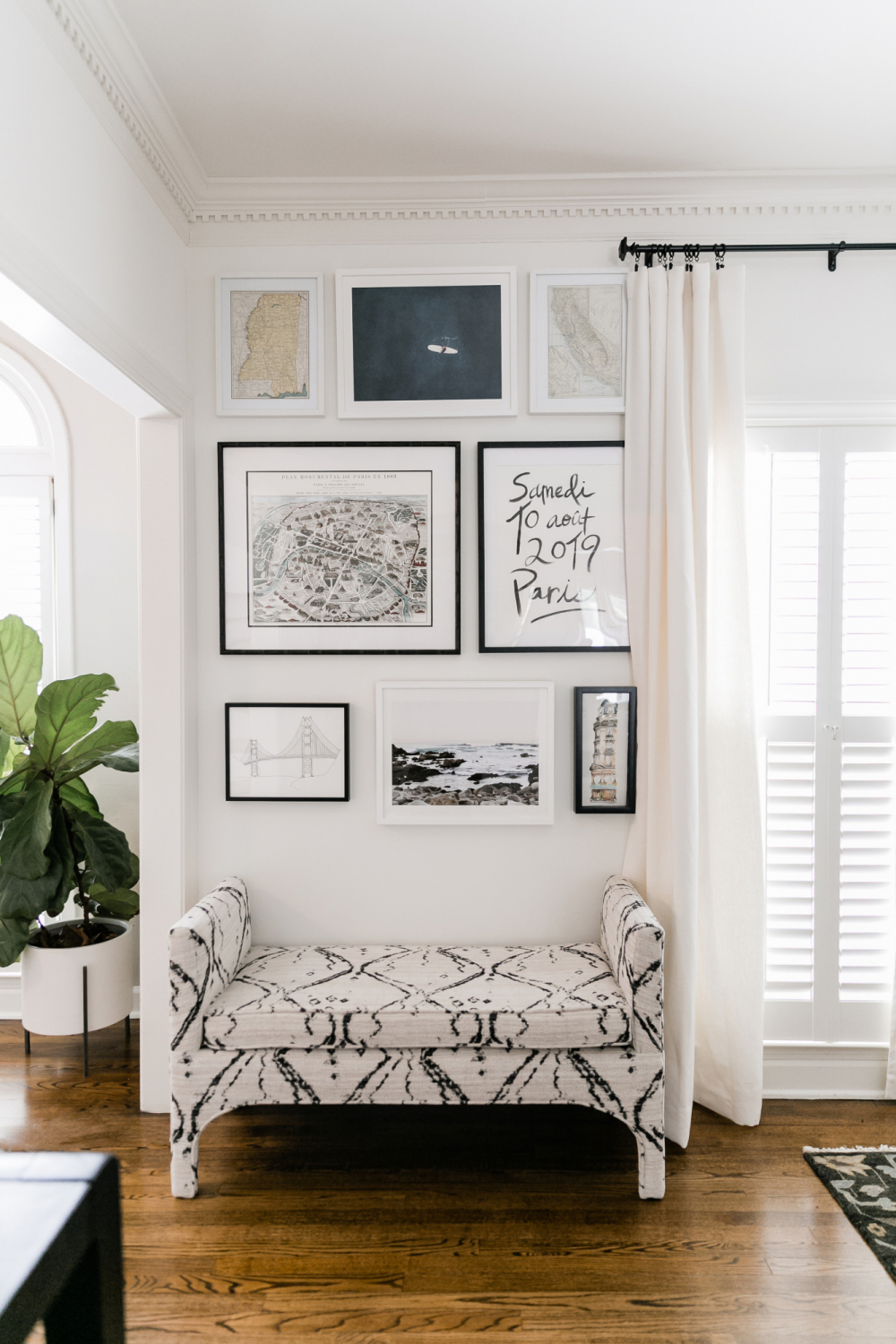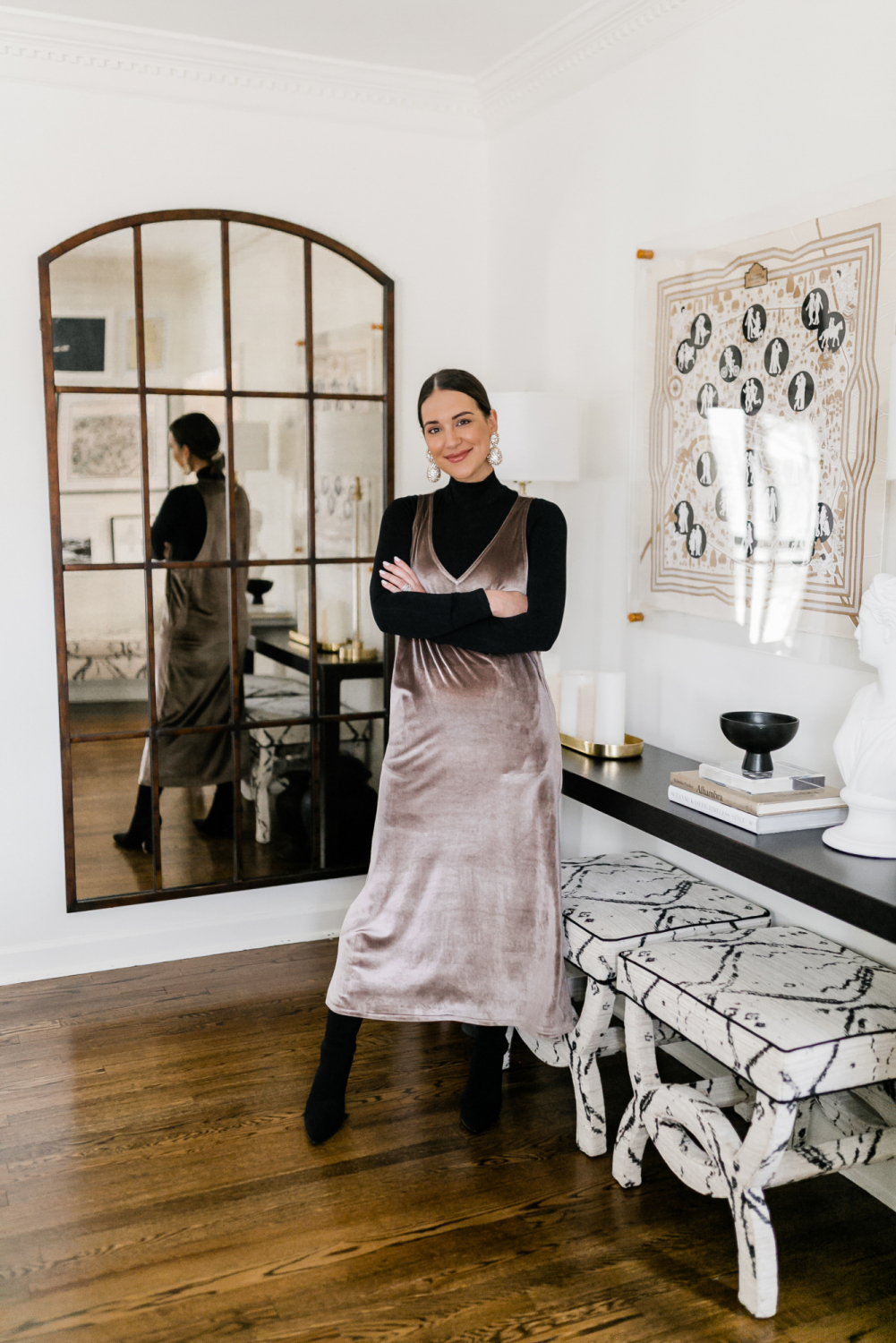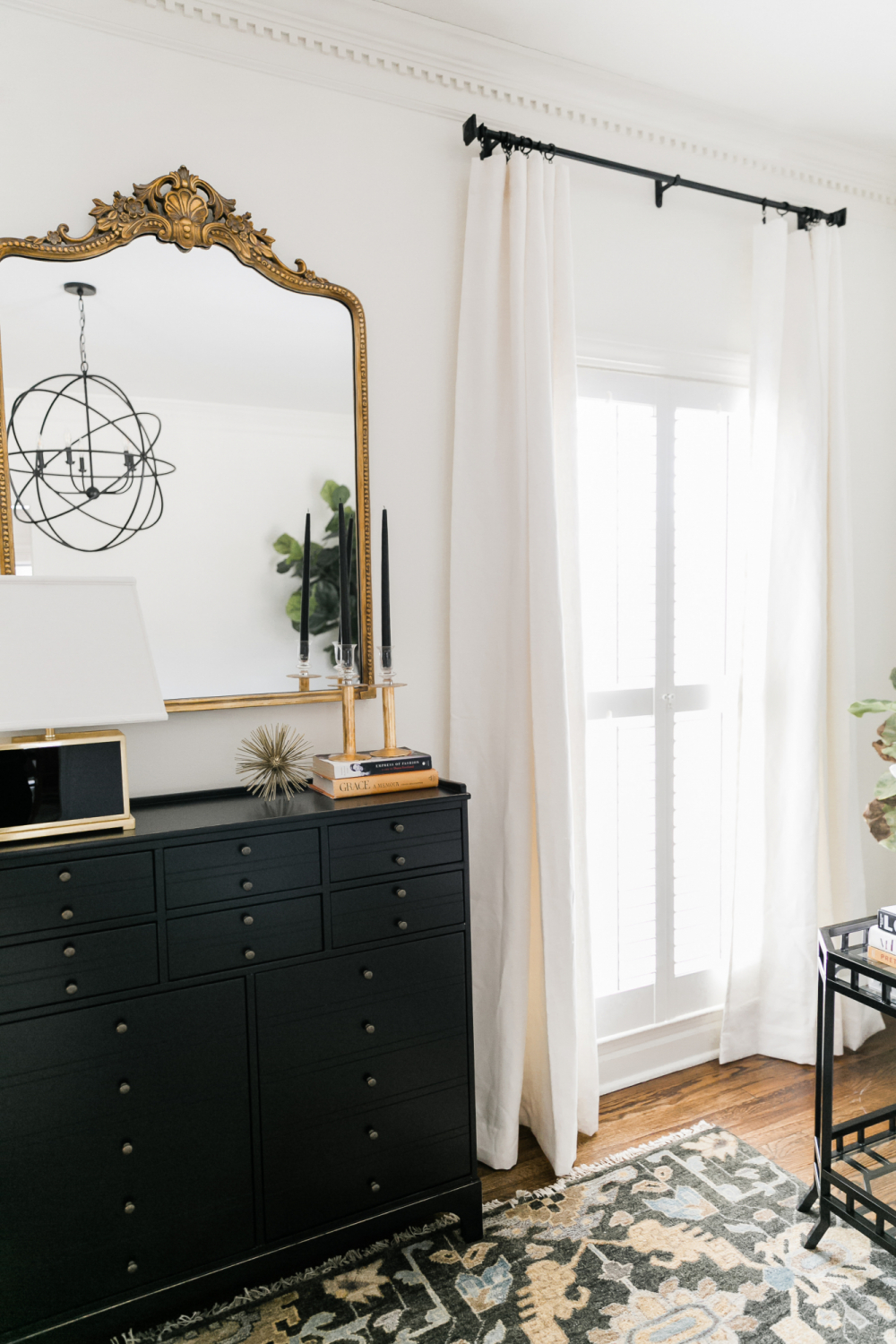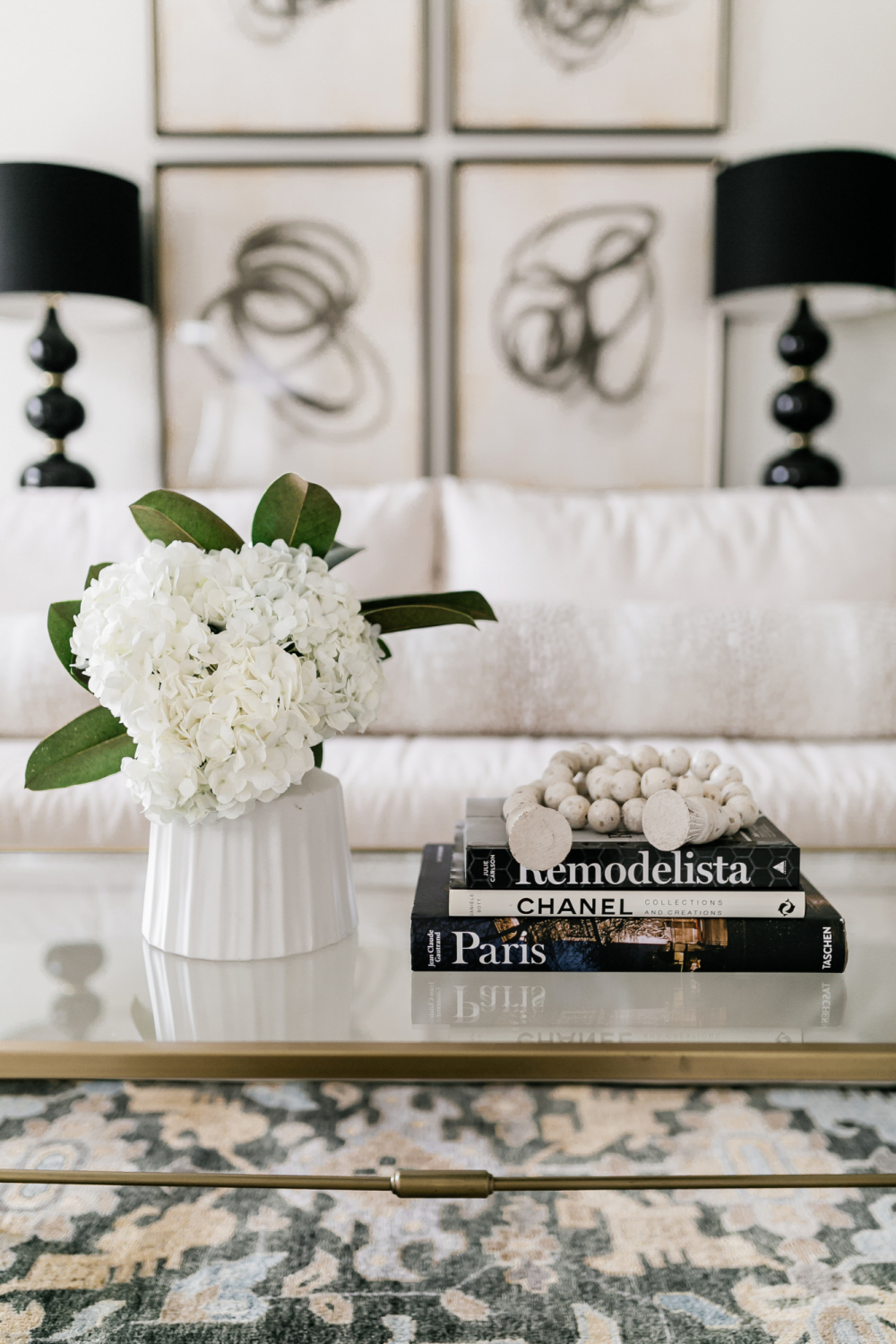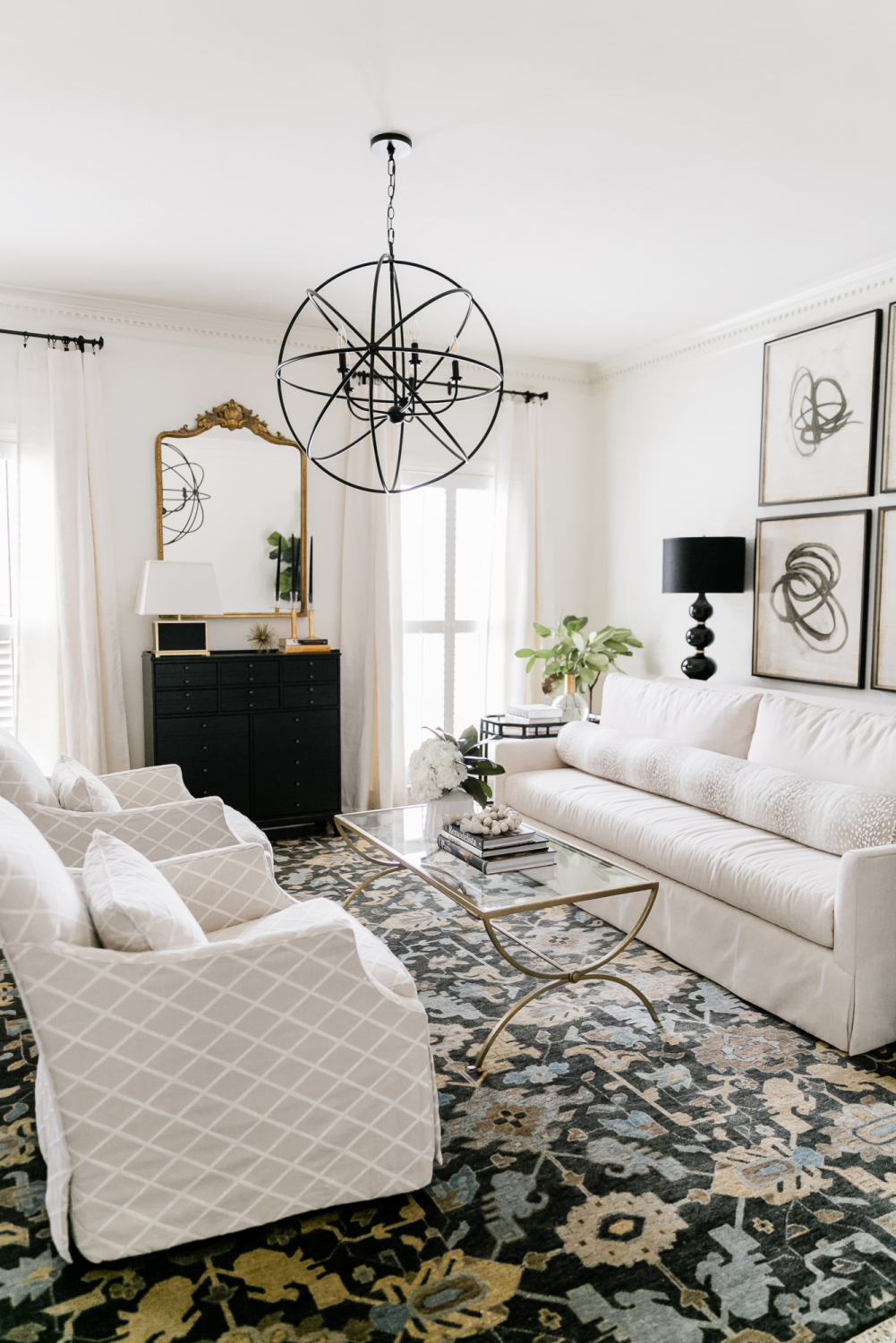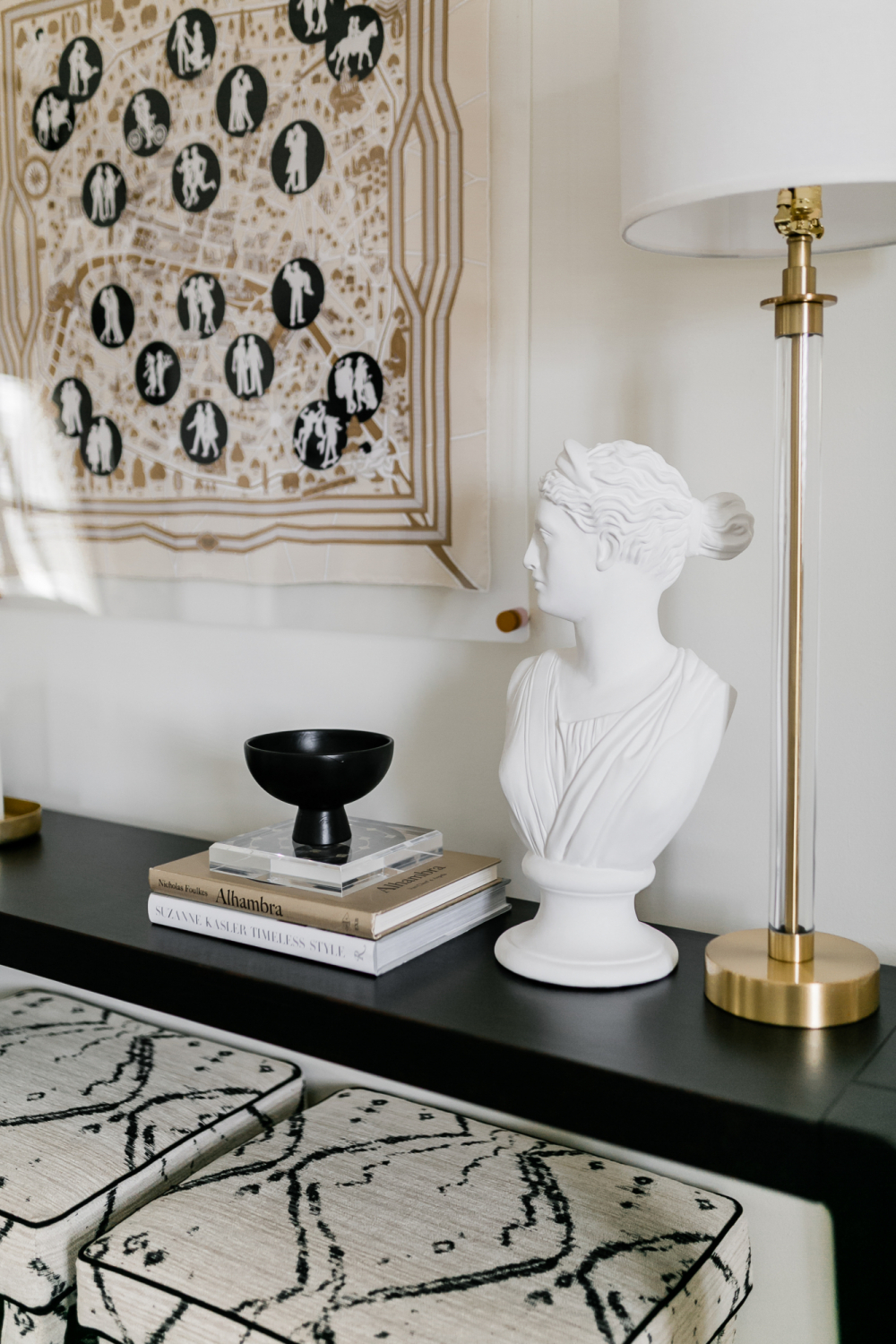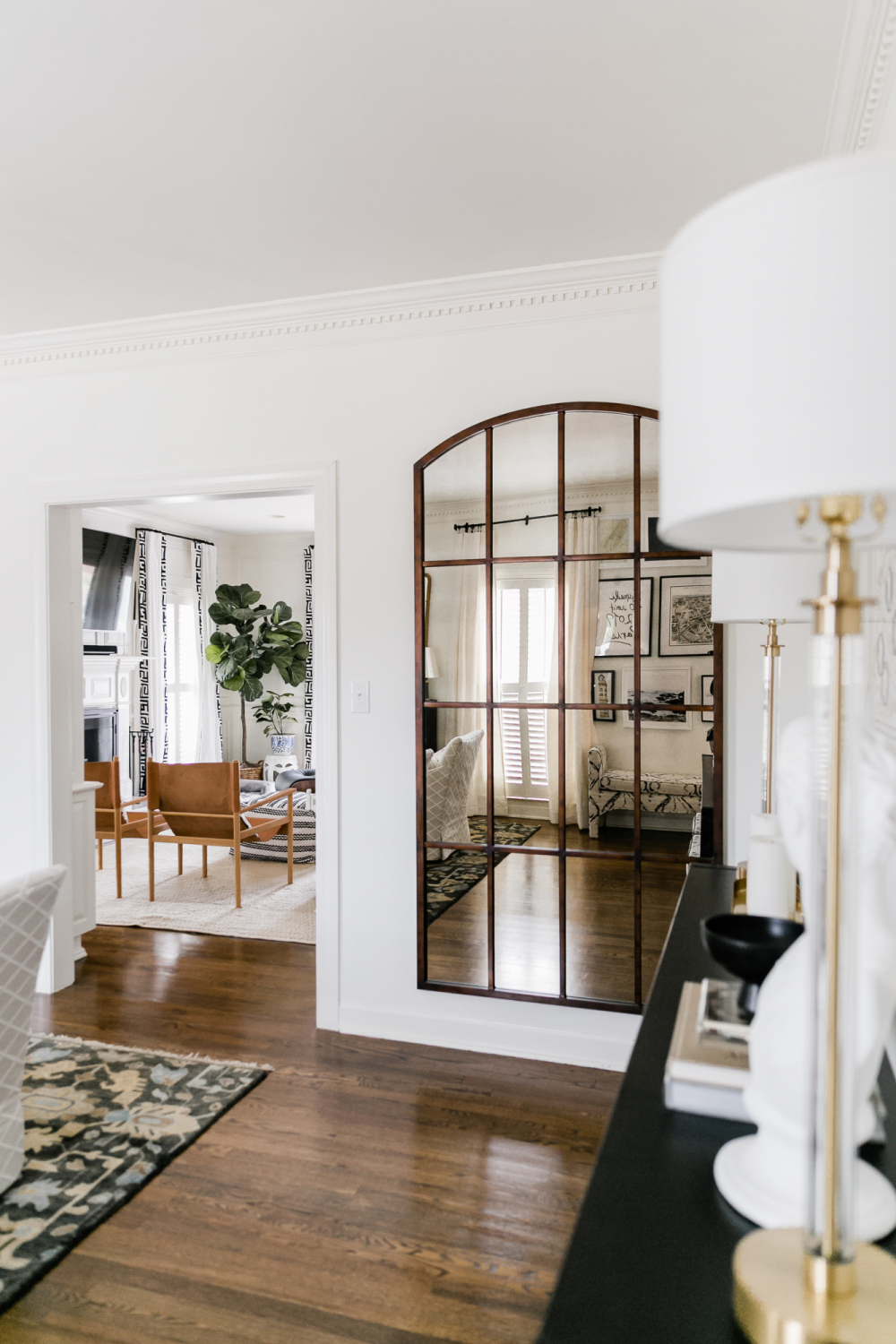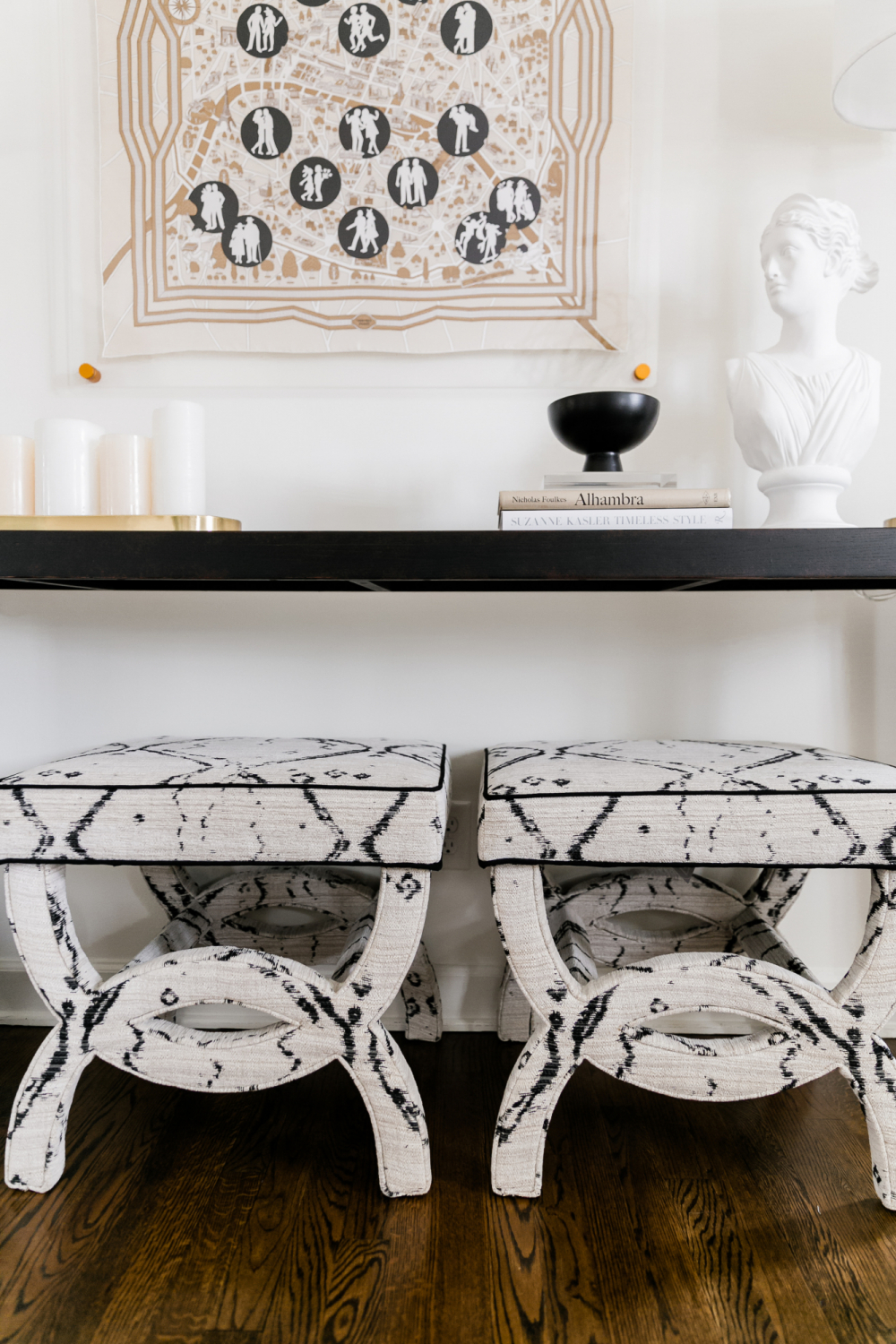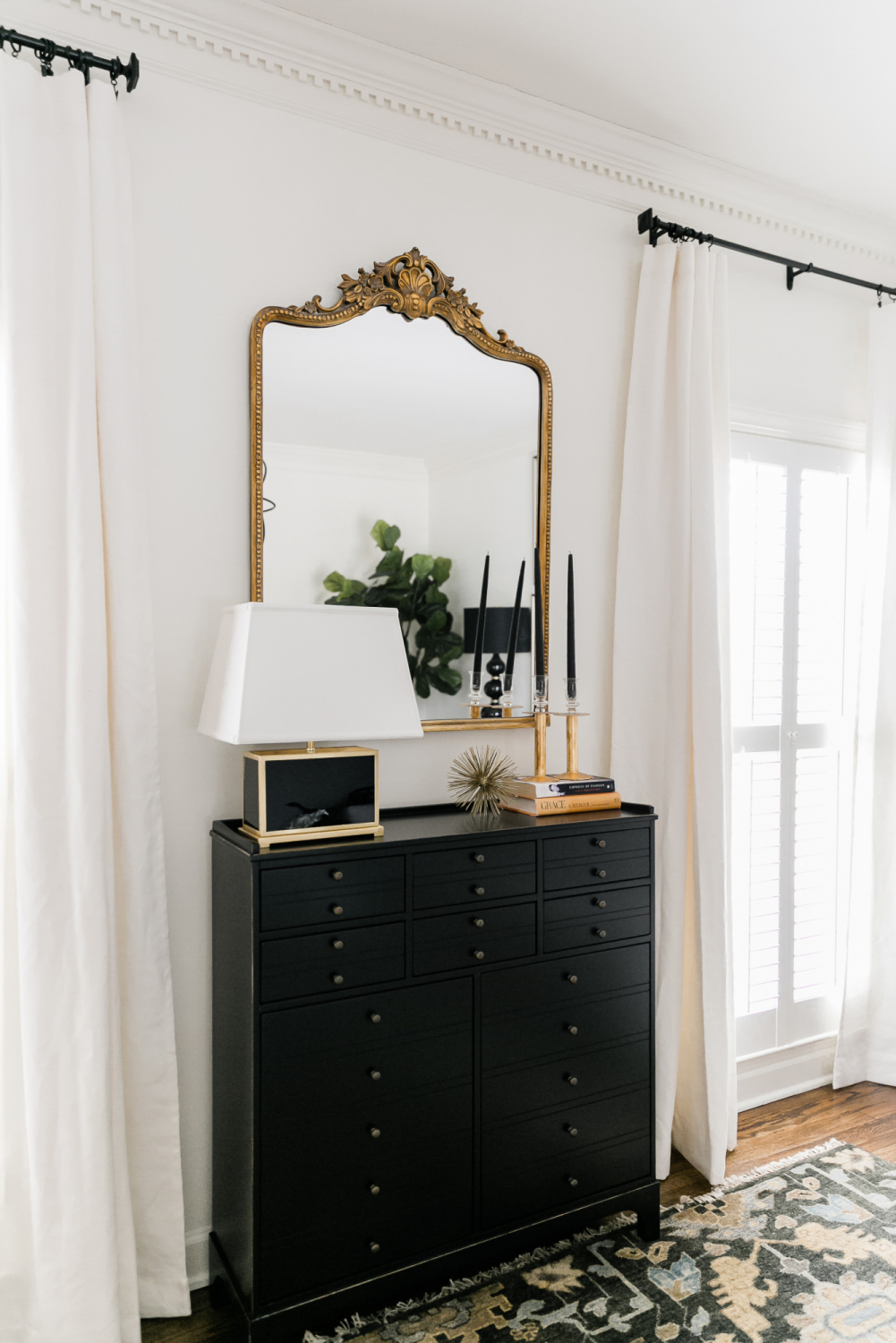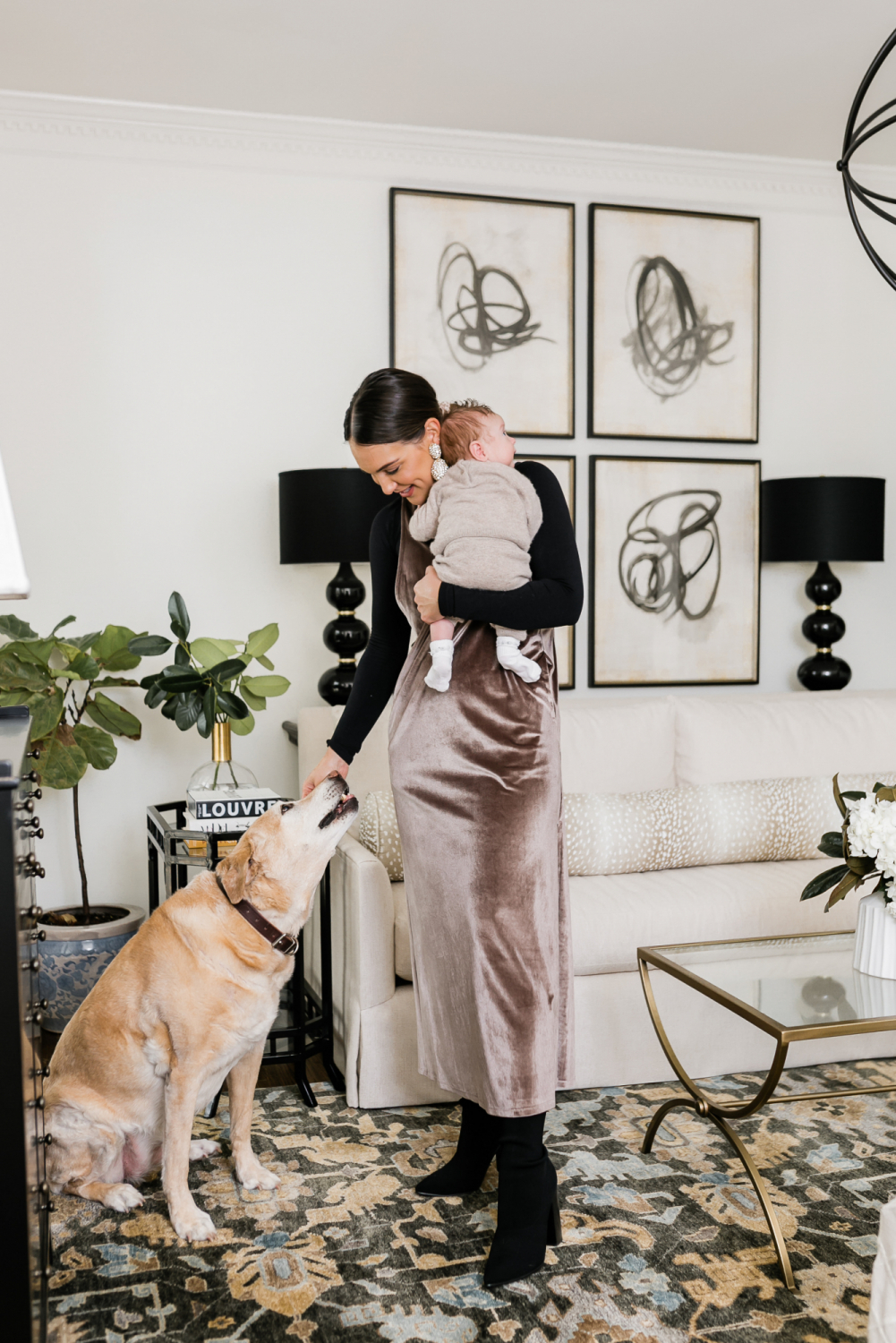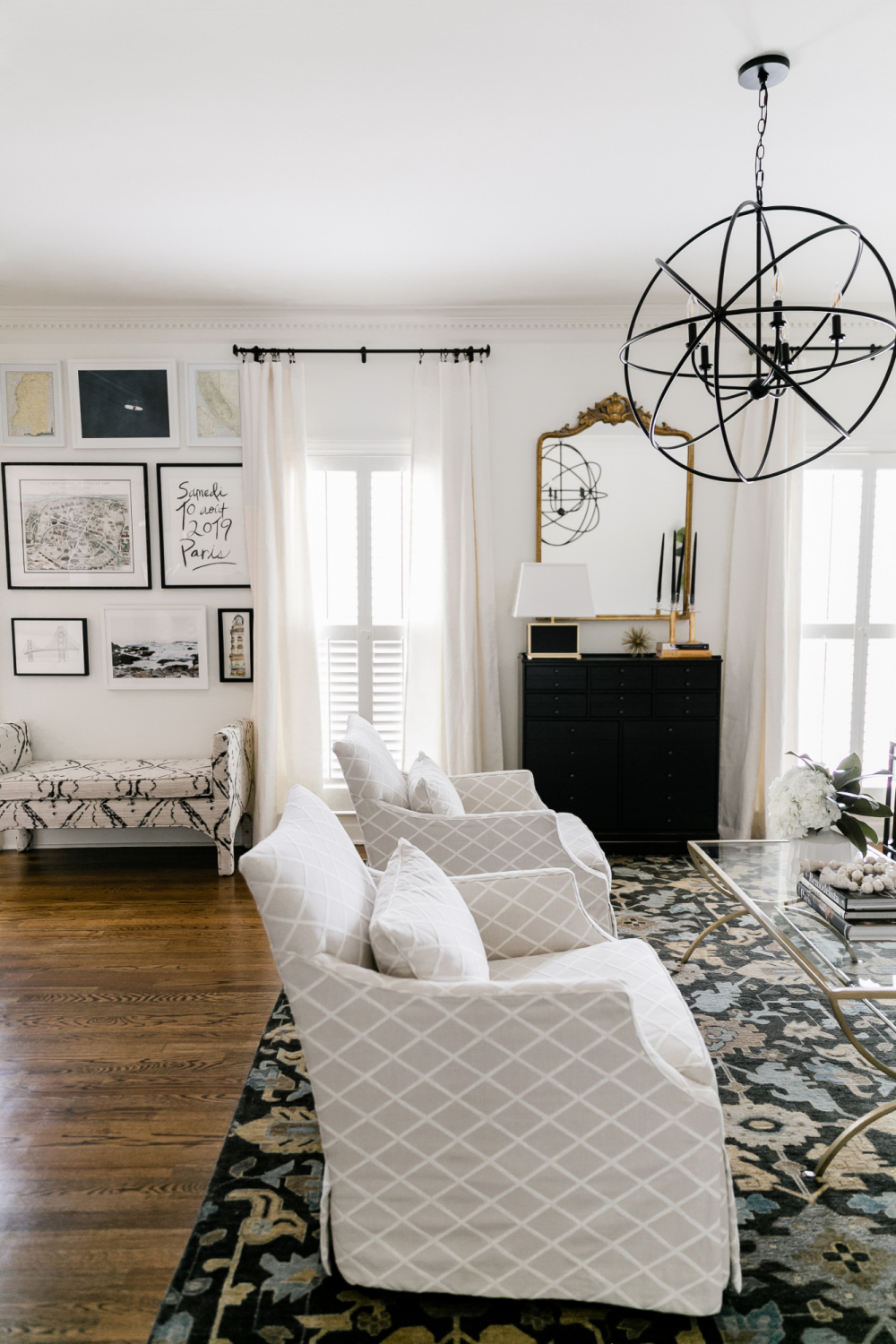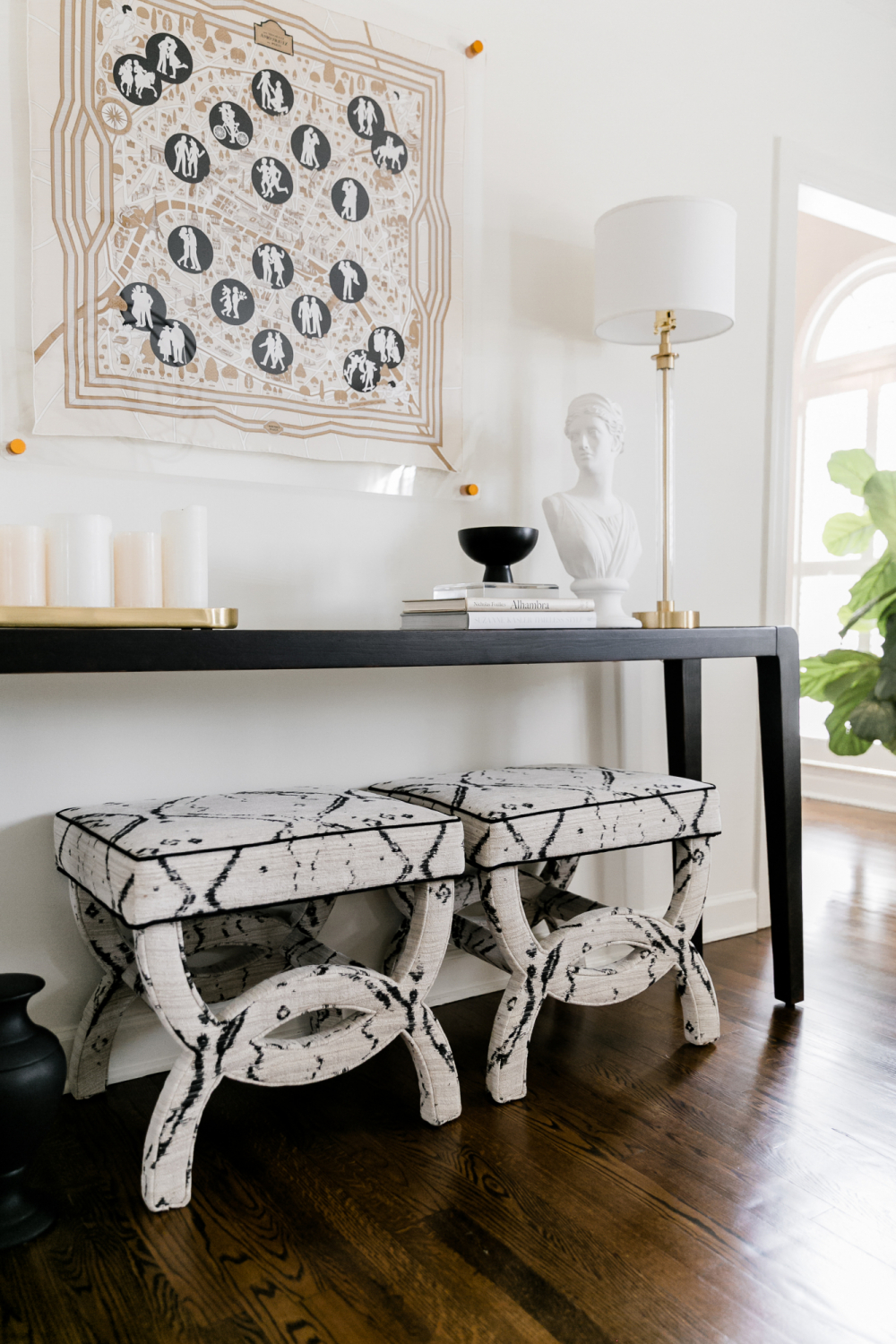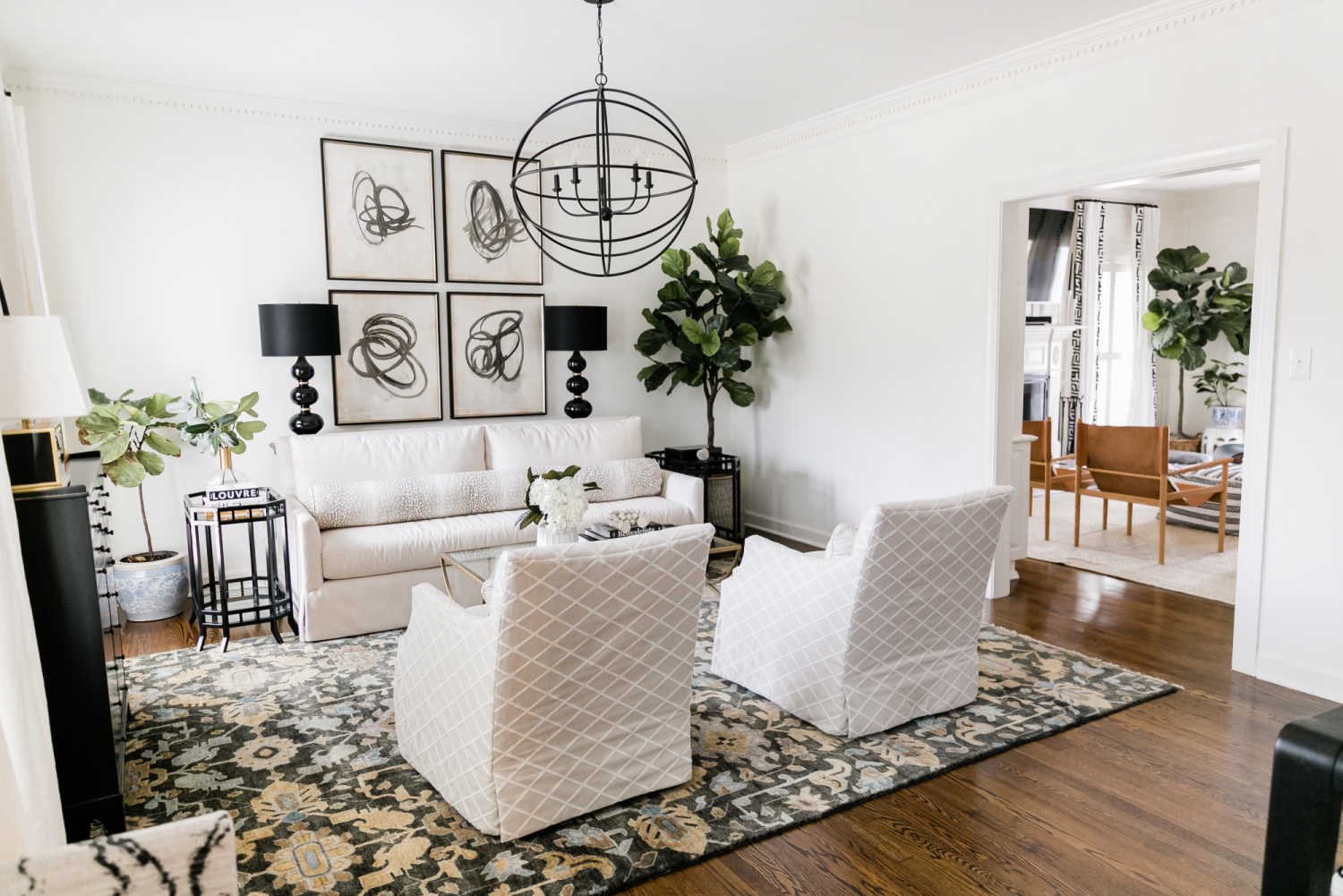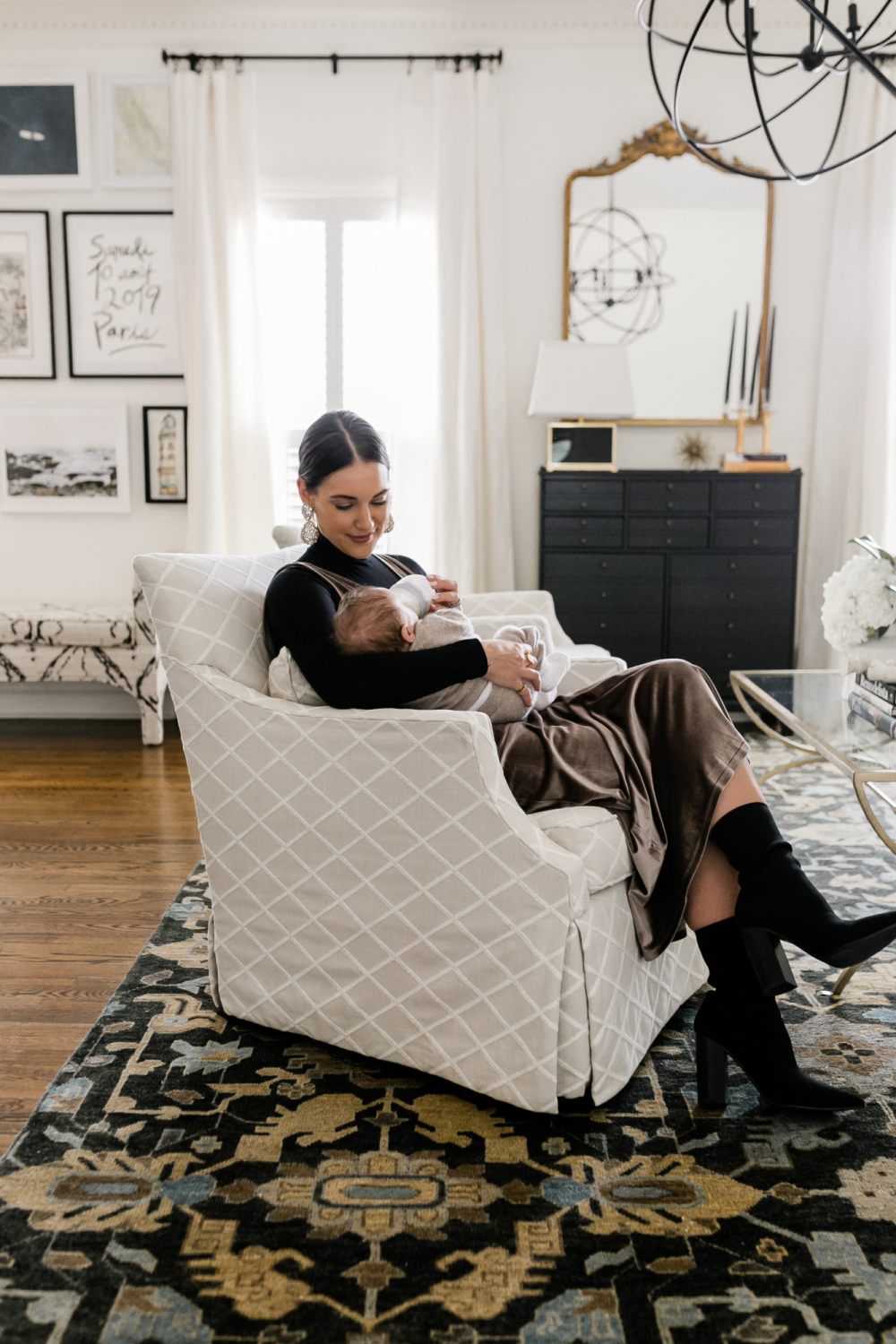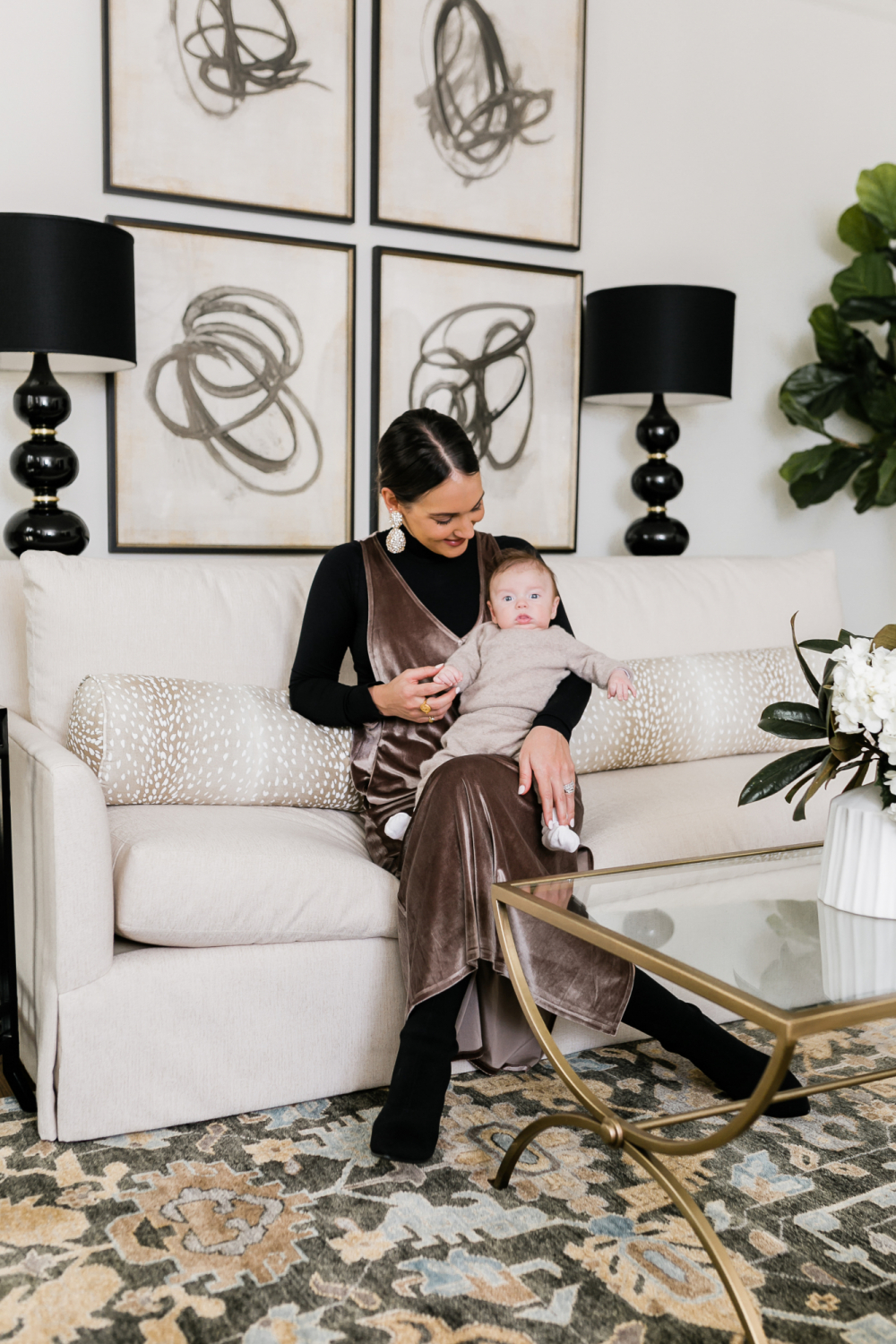 photos by Viva Lux Photography
orb light fixture, sofa, console table behind sofa, rug (no longer available), coffee table (no longer available) – similar styles here and here, side tables (no longer available), black lamps, lucite buffet lamps, black chest, long bench, small benches, bust, gold mirror, floor mirror, glider chairs, framed circle art prints, faux fiddle leaf, linen curtains – c/o Ballard Designs
You can shop all of the available pieces in this room here (the coffee table, side tables and rug have since sold out) and read more about the design process here.  And be sure to come check out the room in video on IGTV on Instagram!
The bolster pillow was custom made and you can find the acrylic frame for the Hermés scarf here.
Thank you so much for reading, and please leave any questions you have about the room in the comments! XO –
brought to you by Ballard Designs