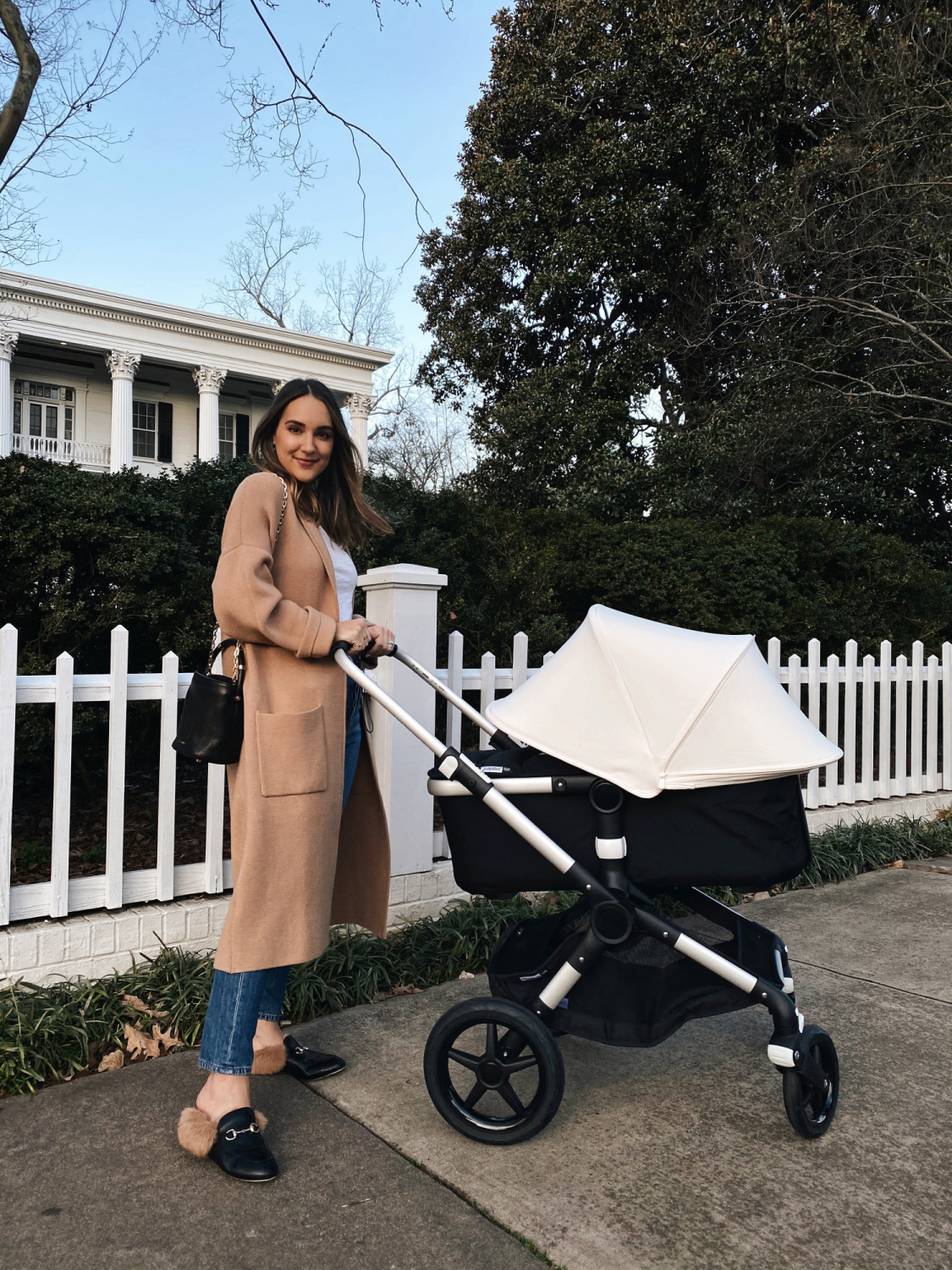 I shared some of my newborn essentials in this post not too long ago.  Honestly, everyone's "essentials" looks a little bit different.  As they all say, you'll find what works best for you pretty quickly!
My biggest tip is do not buy everything ahead of time.  Your baby might love motion, they might hate it.  They might love pacifiers or not at all.  You don't want to have all these things you cannot use before you've even met your bambino.
Today we're going to take a little bit of a different approach.  It's true what most say – you really don't need that much.  But there are some extra chic things that I've felt were definitely worth the splurge simply from an enjoyment factor.
And today, we're gonna dish on those.
Bugaboo Fox Stroller | This is the most beautiful stroller I've ever seen.  We have the bassinet and carseat attachment and use both.  Truth be told, we probably only need the carseat.  But how precious is this bassinet?  I've found that Hudson loves being able to see the world, so I usually have the canopy collapsed so he can check things out.  But wow – it is so gorgeous and glides so smoothly.
When he outgrows the bassinet part… I might cry.  It is just so chic!  When I'm strolling him I feel like a London lady with her little bitty baby.  It's just the sweetest.
Anything Cashmere | I know what you're thinking, "cashmere!? For a baby?  But they'll outgrow it!"  Hudson was born 11/22 which means he is so tiny for these winter months.  I wanted him to not only stay warm, but also to look delicious.  We all get to benefit from snuggling a little baby in the softest cashmere, right?
I bought him one set in Paris and one set from H&M (pictured above).  He wears them together or as separates.
Sometimes we even just layer the cashmere pants on top of a onesie.  I bought them in neutral colors so if we have another winter baby, any gender could wear them.  Honestly the happiness it's brought me to love on a cashmere clad baby has been worth every penny and then some.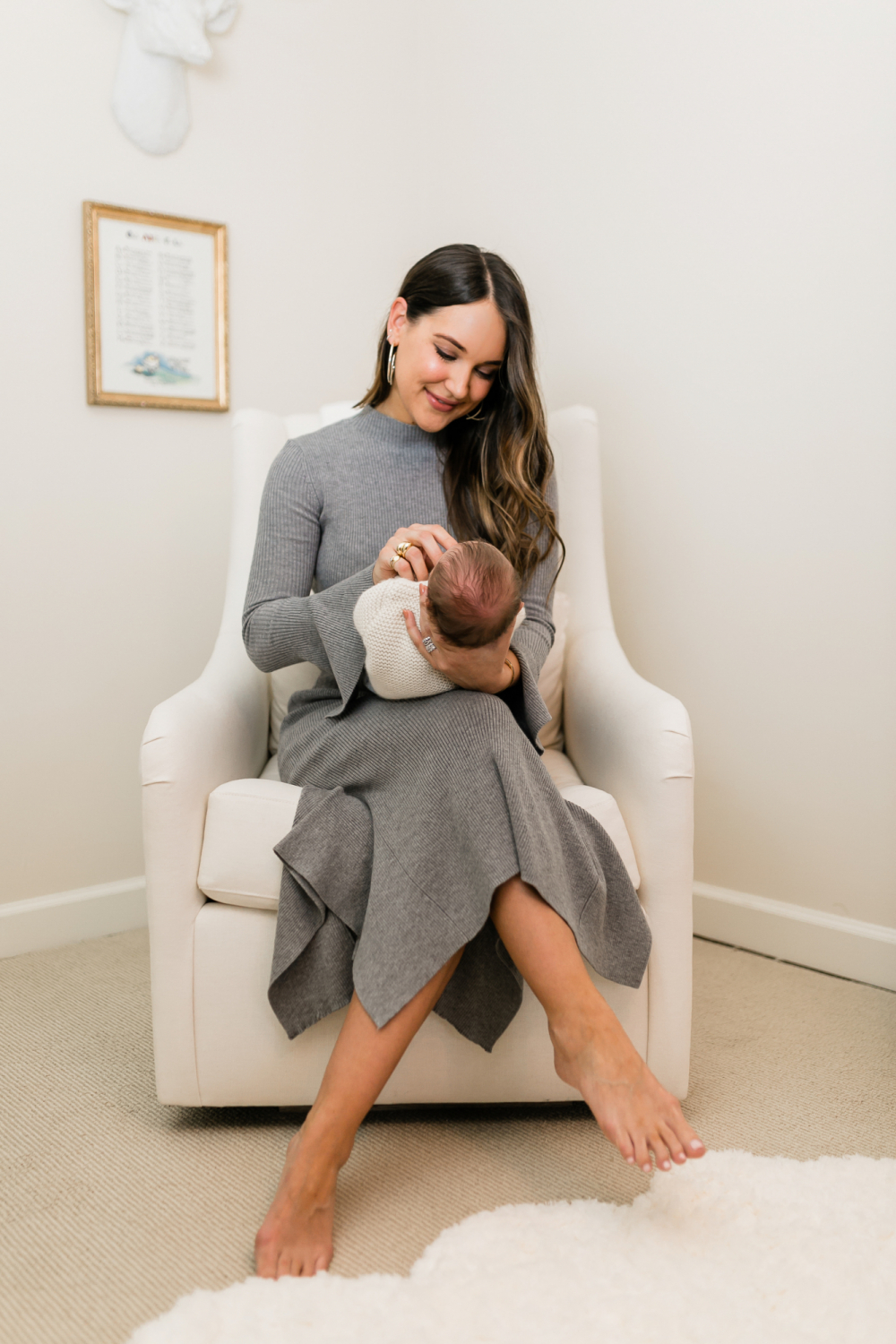 Pottery Barn Kids Glider + Ottoman | I featured this glider and ottoman in Hudson's nursery reveal, but I continue to love it.  There's no telling how many hours we have spent rocking this little boy in this chair, and I know I'll be in this same chair for all of our future children.
We also have two rocker/gliders in our living room and I'm often found rocking H in them as well.  Having a rocker upstairs and downstairs has been an unexpected treat!
Tote Savvy | I realize backpacks are the most handy diaper bag… but I'm not there just yet.  For just one baby, I'm still trying to limit how much stuff I schlep around, so I use this insert in my Louis Vuitton Neverfull.  It helps me feel a little bit less like a "new mom" and little bit more like Kathleen.  Which makes me feel good.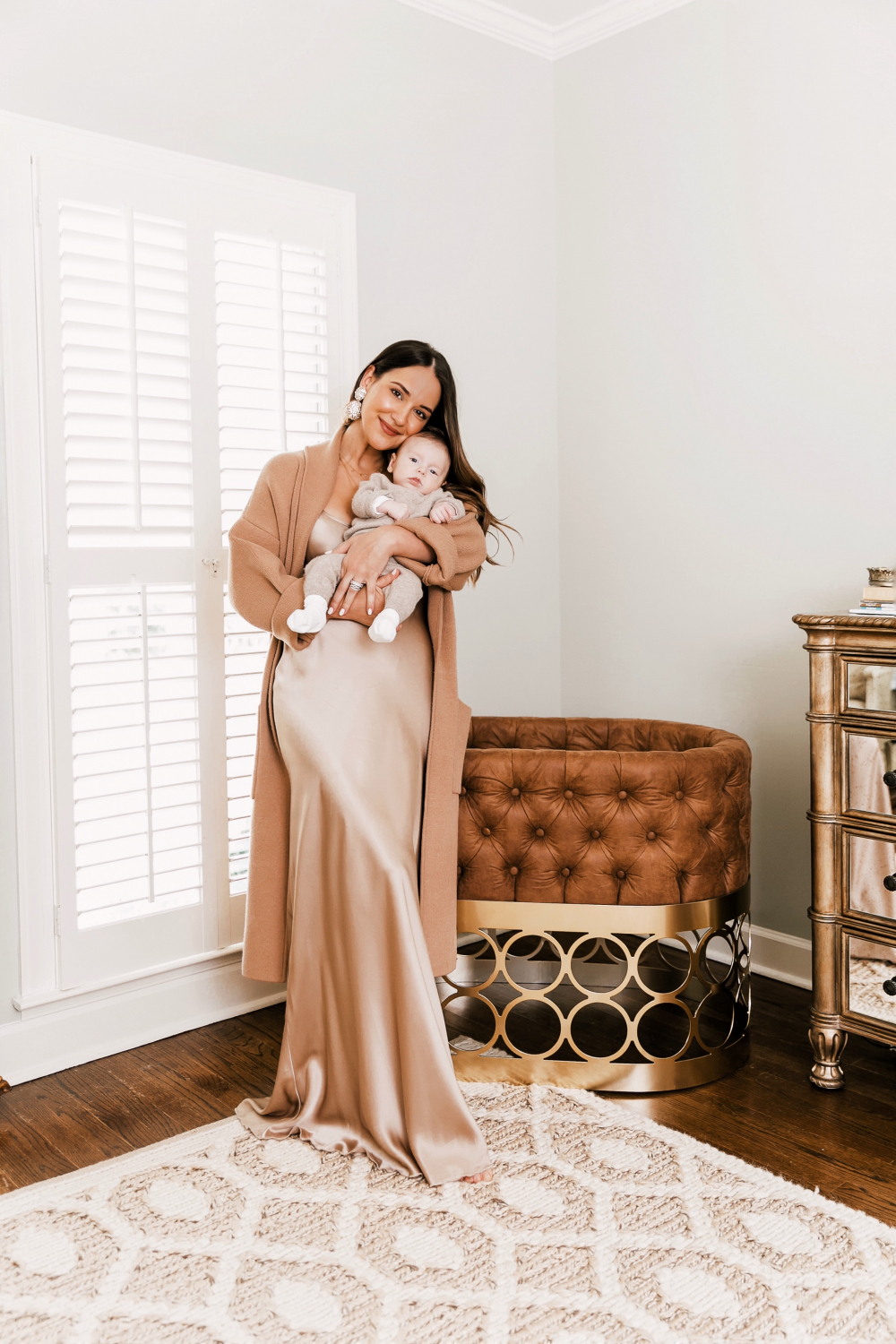 Aristot Bassinet | This tufted leather bassinet is honestly on another level.  It is so gorgeous, so aesthetically pleasing, the opposite of a bassinet eyesore in your bedroom.  The pieces are mix and match, so you can customize a bassinet to your decor.  See more options here!
And there you have it.  My top 5 most chic, most loved baby items.  They make those tired days a little more glamorous, which makes this mama smile even on the most exhausted newborn days!
Thanks so much for reading – more baby blog posts like hospital bag must-haves and my third trimester Q&A in the "marriage & family" category of this site.  XO –