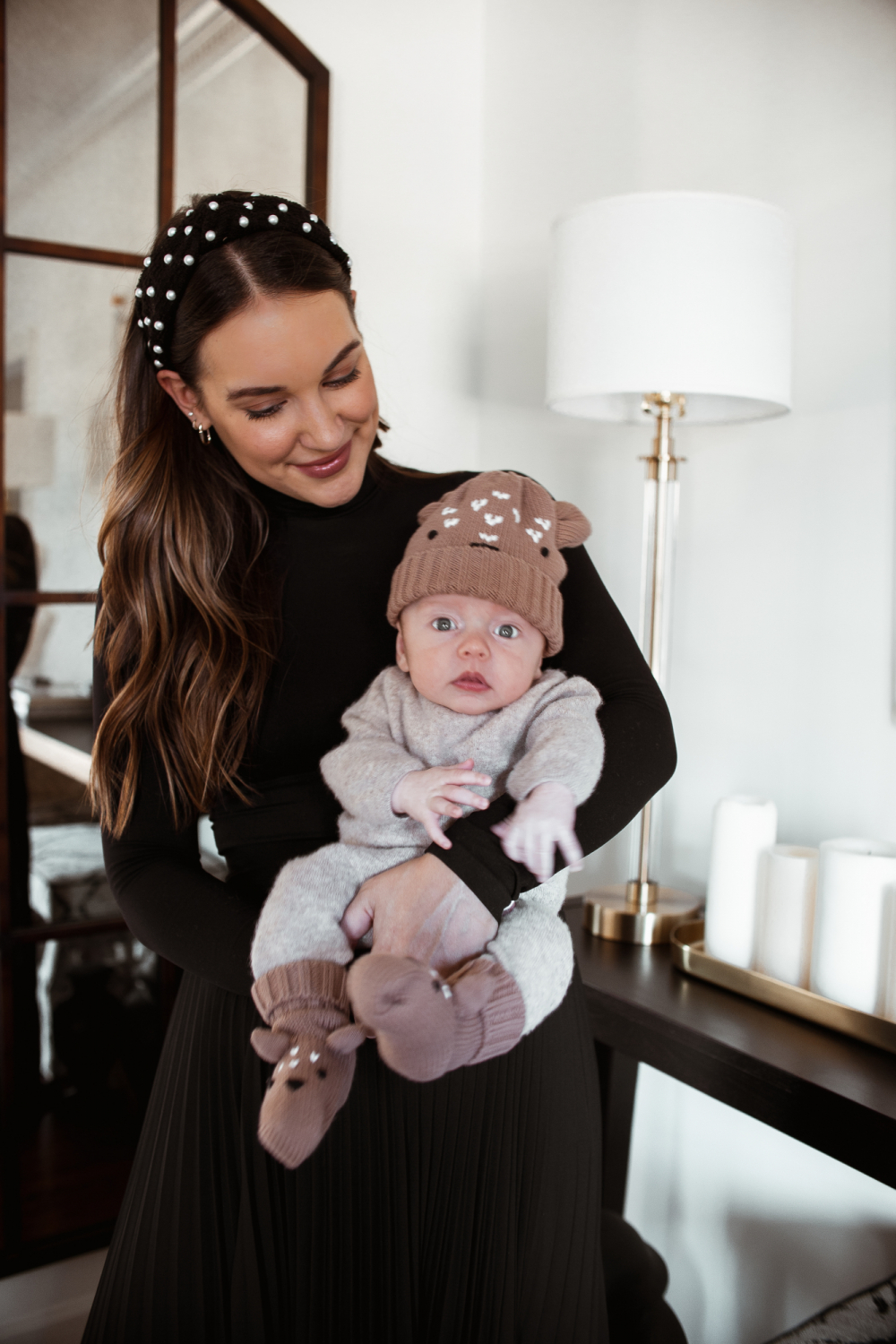 – soaking up all the baby sweaters before the weather warms up (headband | turtleneck | similar skirt | his sweater | his pants) –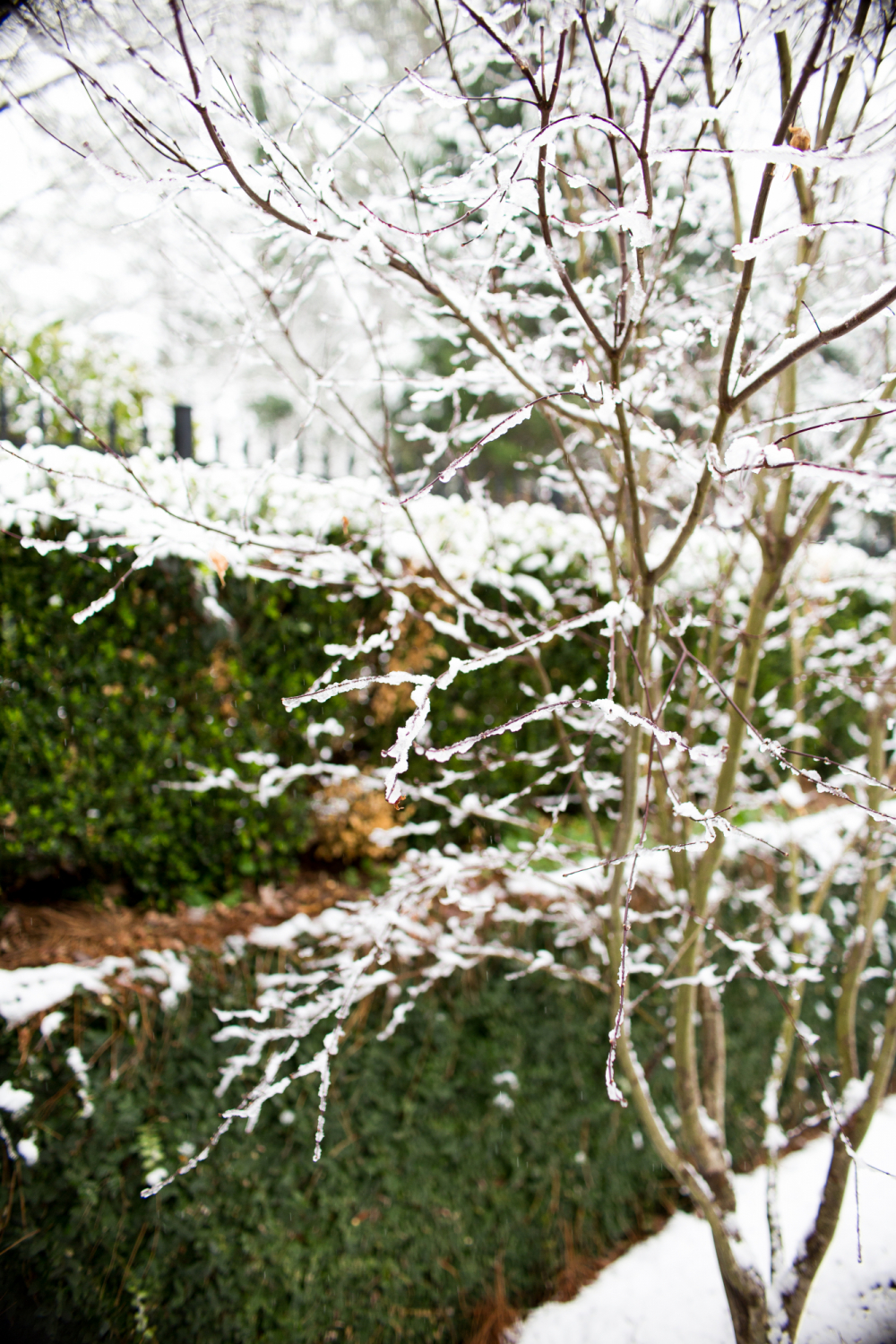 – our first Georgia snow day –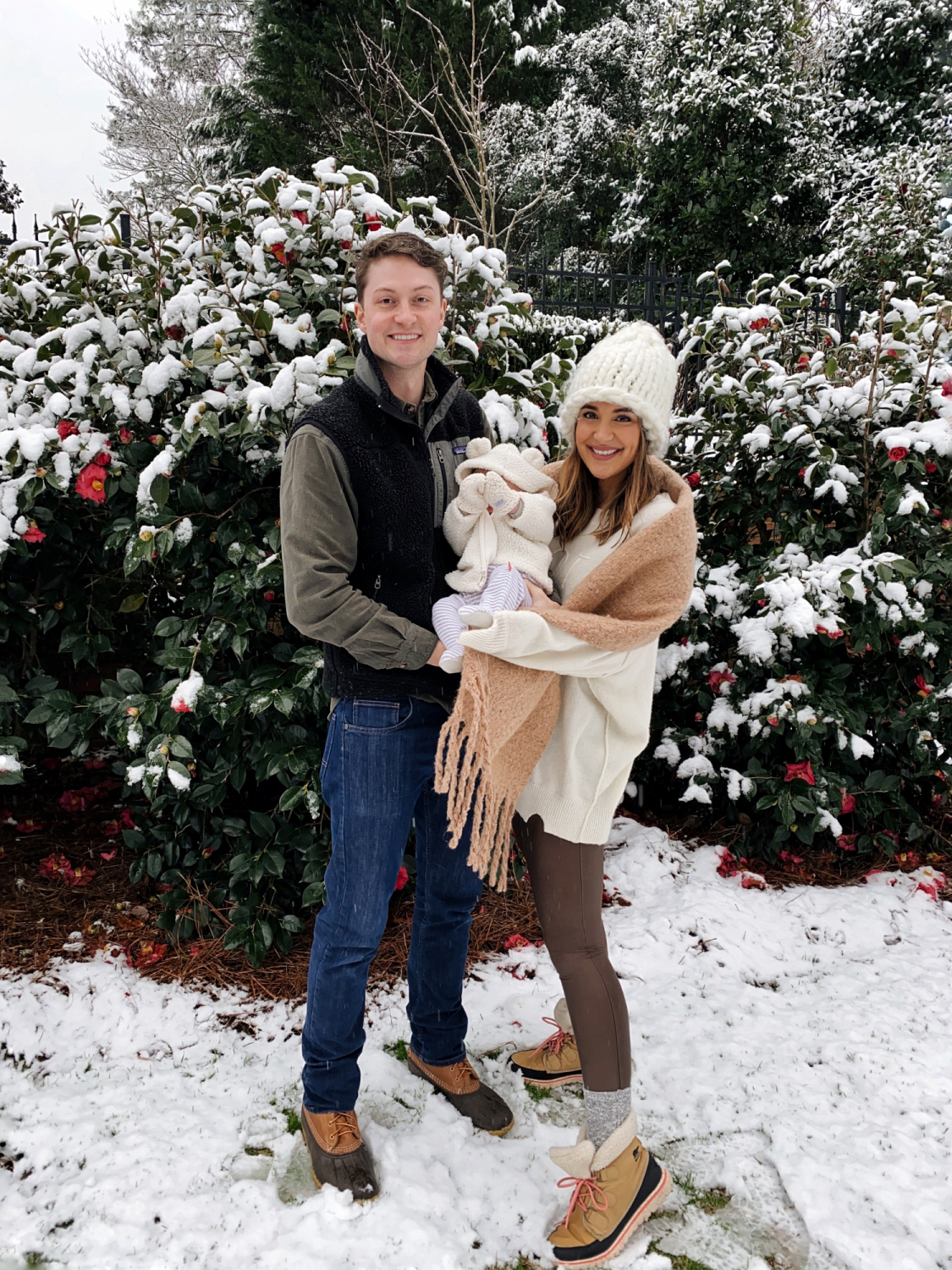 – which means Hudson's first experience with snow! –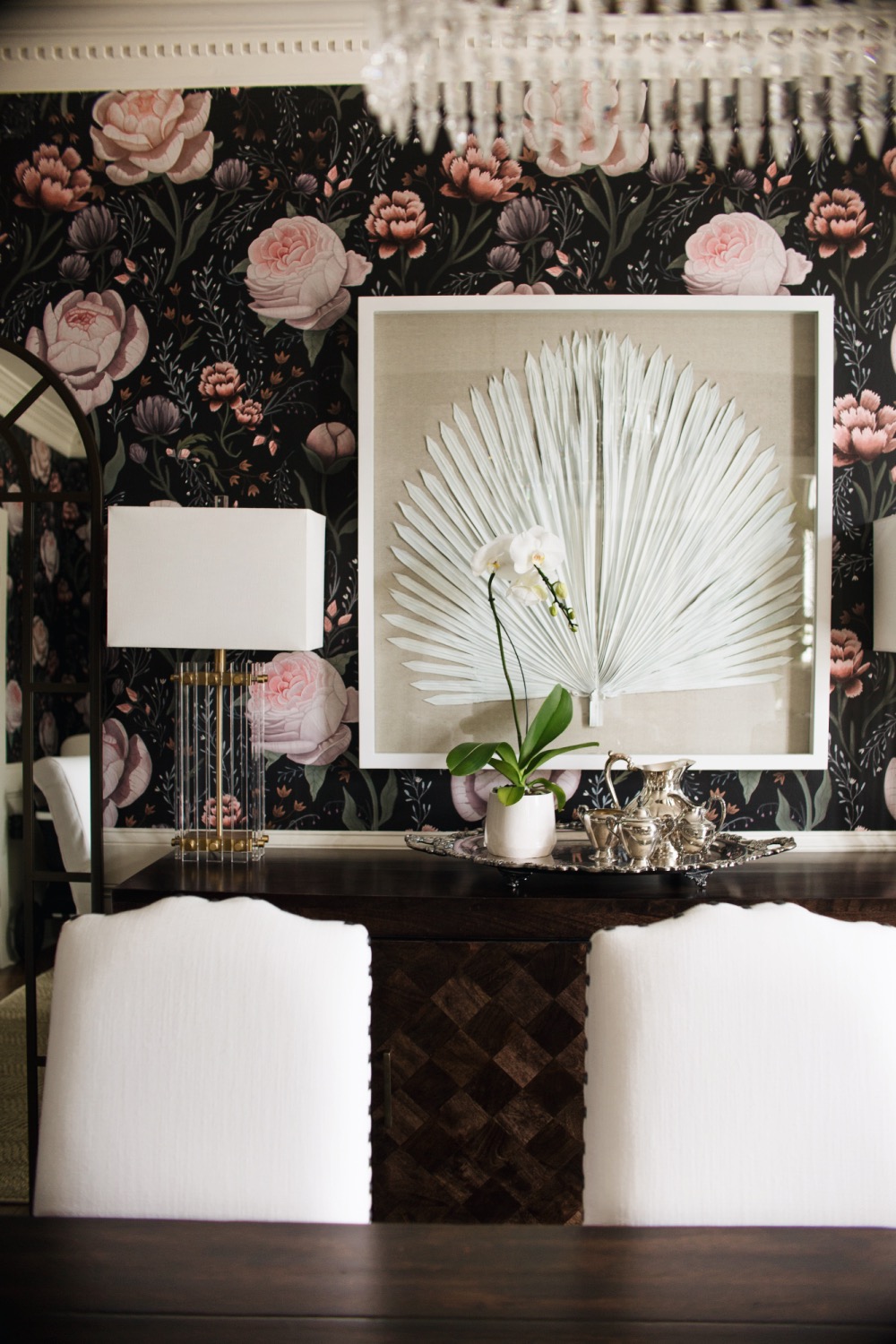 – the prettiest orchid –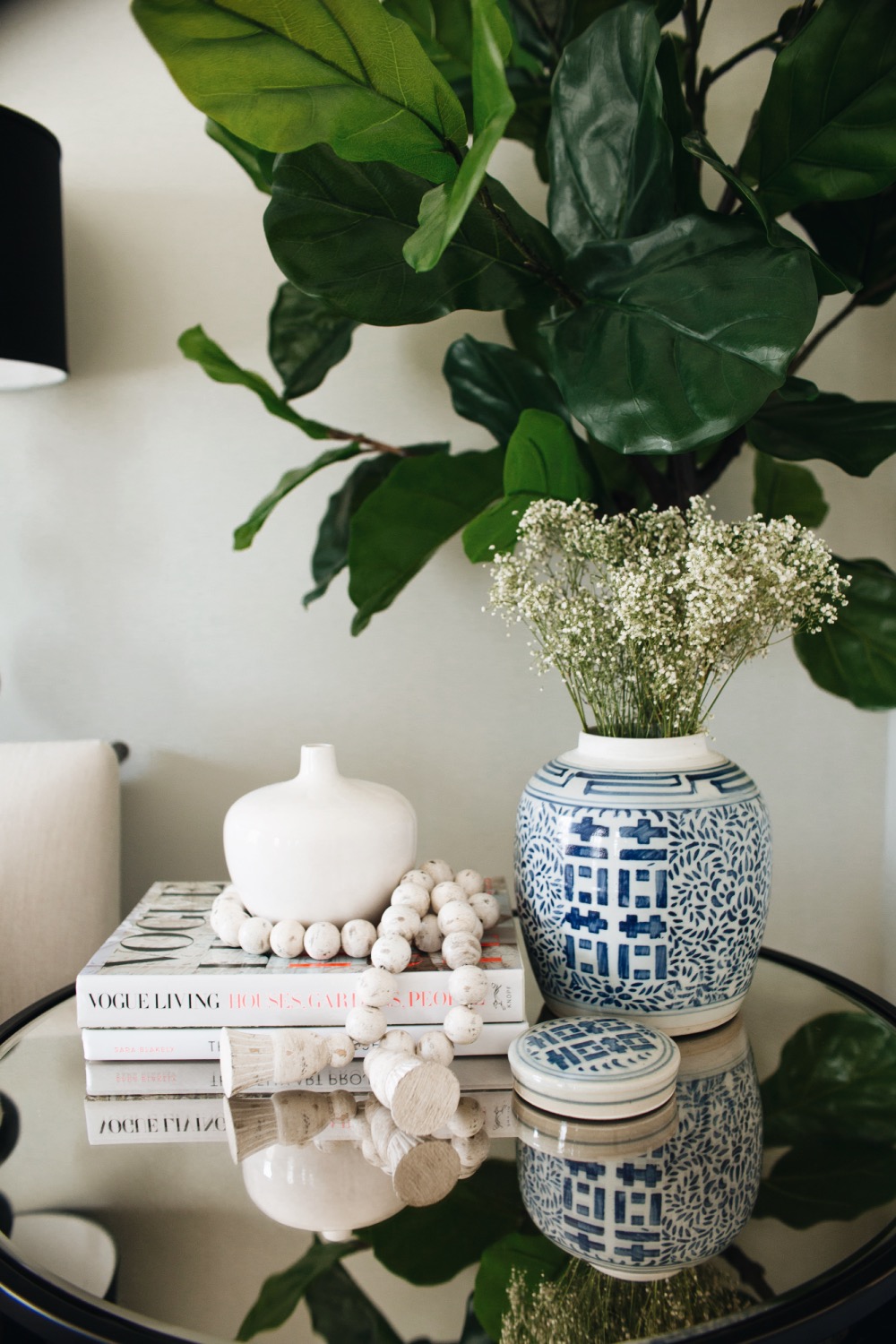 – constantly tinkering with different setups on tables and shelves –
Whew!  We made it, guys!  I thought this week was going to be a little more quiet and chill.  Then it picked up like it always seems to do.  2020 was supposed to be my year of slowing down, and so far I wouldn't say I've done a great job… but it's a goal I'm consistently working toward!
Earlier this week I had my brows microbladed for the second time.  The first time was in California in 2016.  This time I had them done in Atlanta and am tending to them like little pets until they fully heal.  I am one of those gals with one wonky brow and it drives me nuts.  Last time my brows stayed full for almost two years, so it felt worth the investment!  You can read more about what exactly microblading is here.
I had so much fun watching the Oscars on Sunday, followed by podcast breakdowns.  I always make time to watch a few of the nominated films each year and it makes watching awards shows so fun.  I wasn't able to catch the SAG Awards or Golden Globes, so I made sure to catch the Oscars!  The films, the red carpet, the speeches – something about it just always feels so exciting.  Now we have Parasite at the top of our list to watch, along with Bombshell, Judy and Little Women.  Did you see any nominated films that stood out this year?
This weekend I have a little bit of work to do but will make sure to get in some big Hudson time.  Now that we are in more of a flow with work, I inevitably spend a little less time with him during the weekdays.  It feels good to have some moments that feel like "Kathleen business woman special," but it really makes that morning, evening and weekend time so, so precious.
Lastly, I cannot thank you enough for your incredible comments and touching words on last week's Friday's Five, centered around the loss our Lula.  She was such a special pet, and while it's still hard to talk about, I am so thankful for so many of your beautiful hearts.  Honestly… I don't even know what to say.  Thank you.
Hope all of you have a beautiful weekend!  Thanks so much for reading – XO –