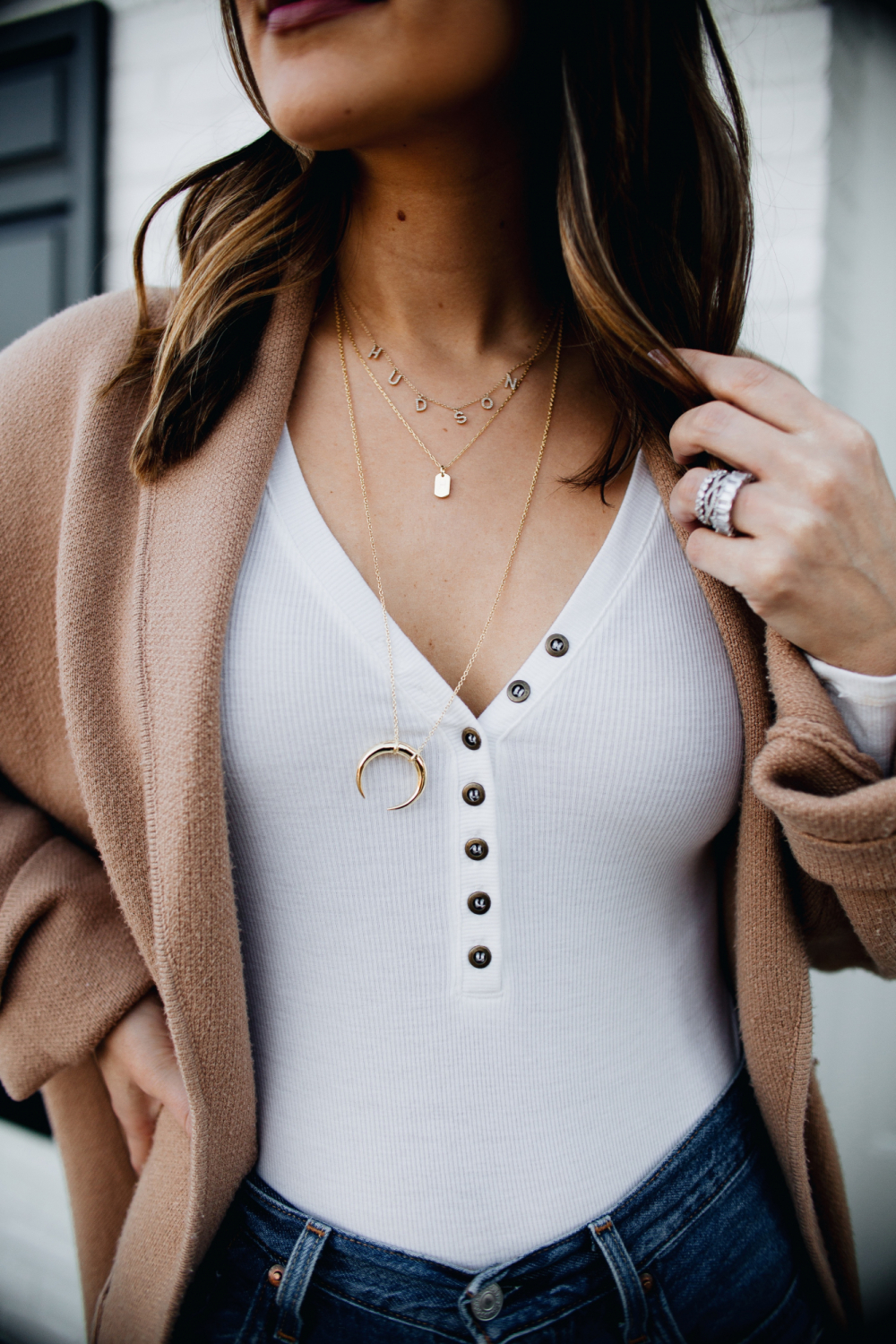 – this diamond necklace from Lola James that hasn't come off since I received it –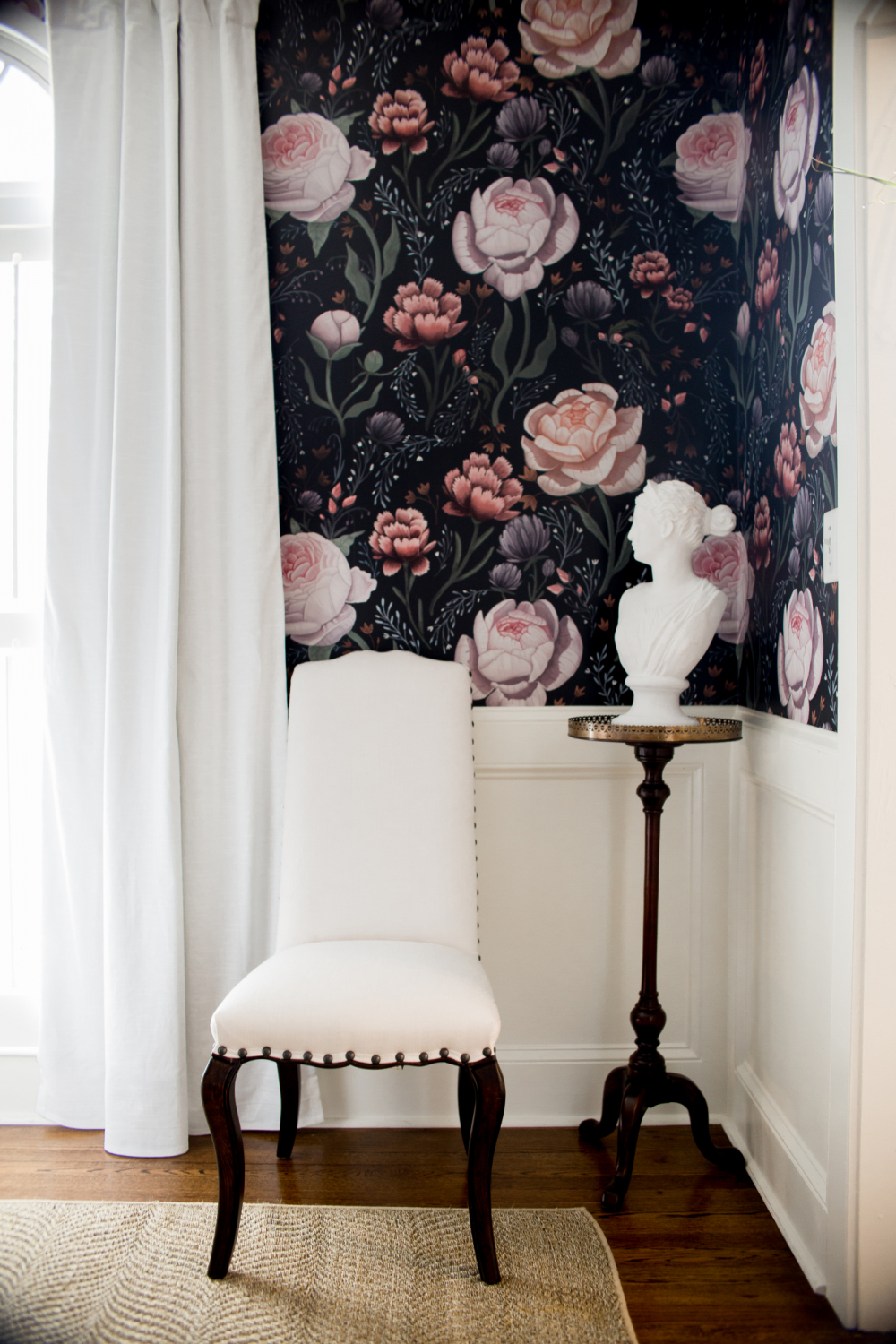 – a new place for Diana (dining room details here) –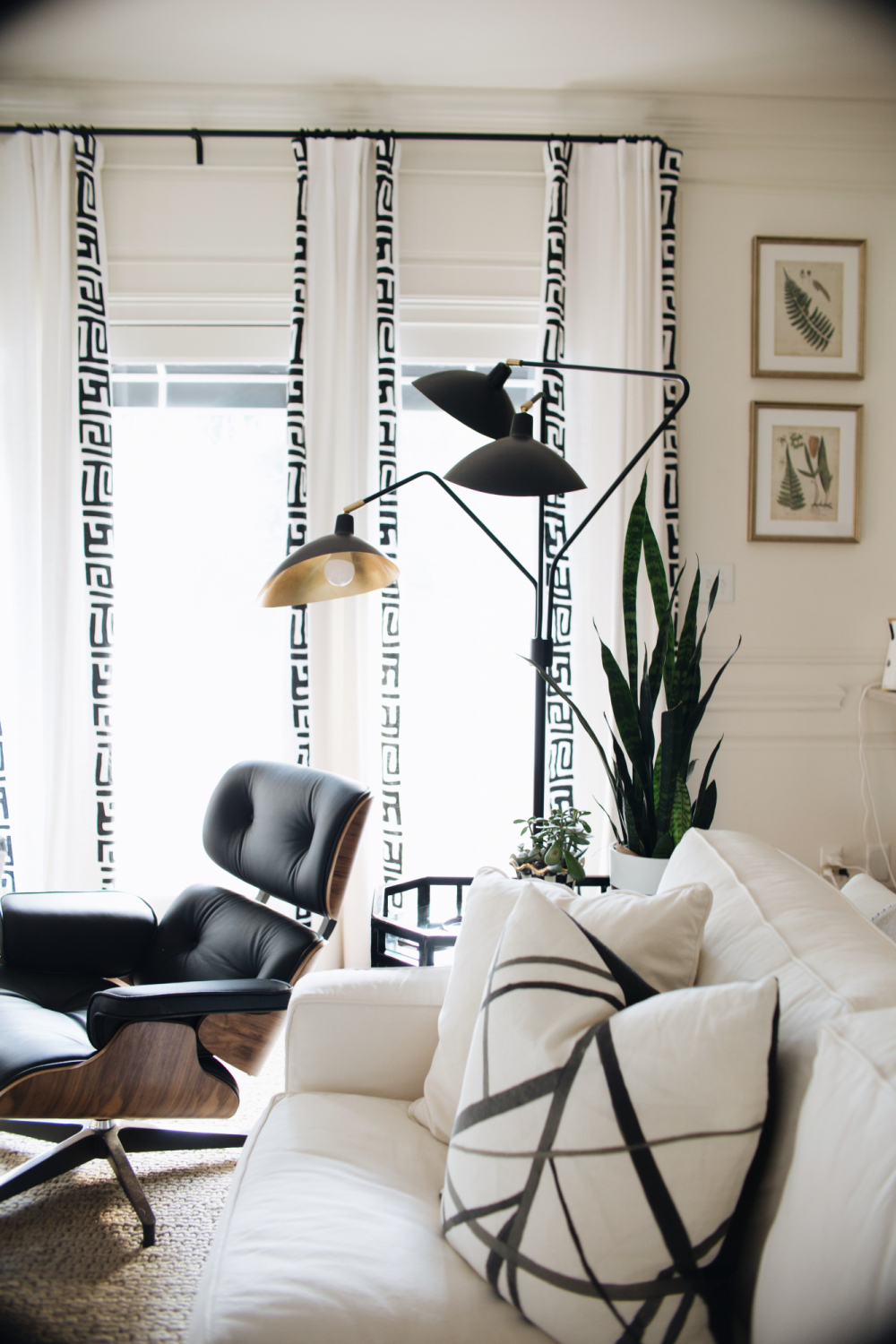 – updating our den with a modern floor lamp I'm kind of obsessed with –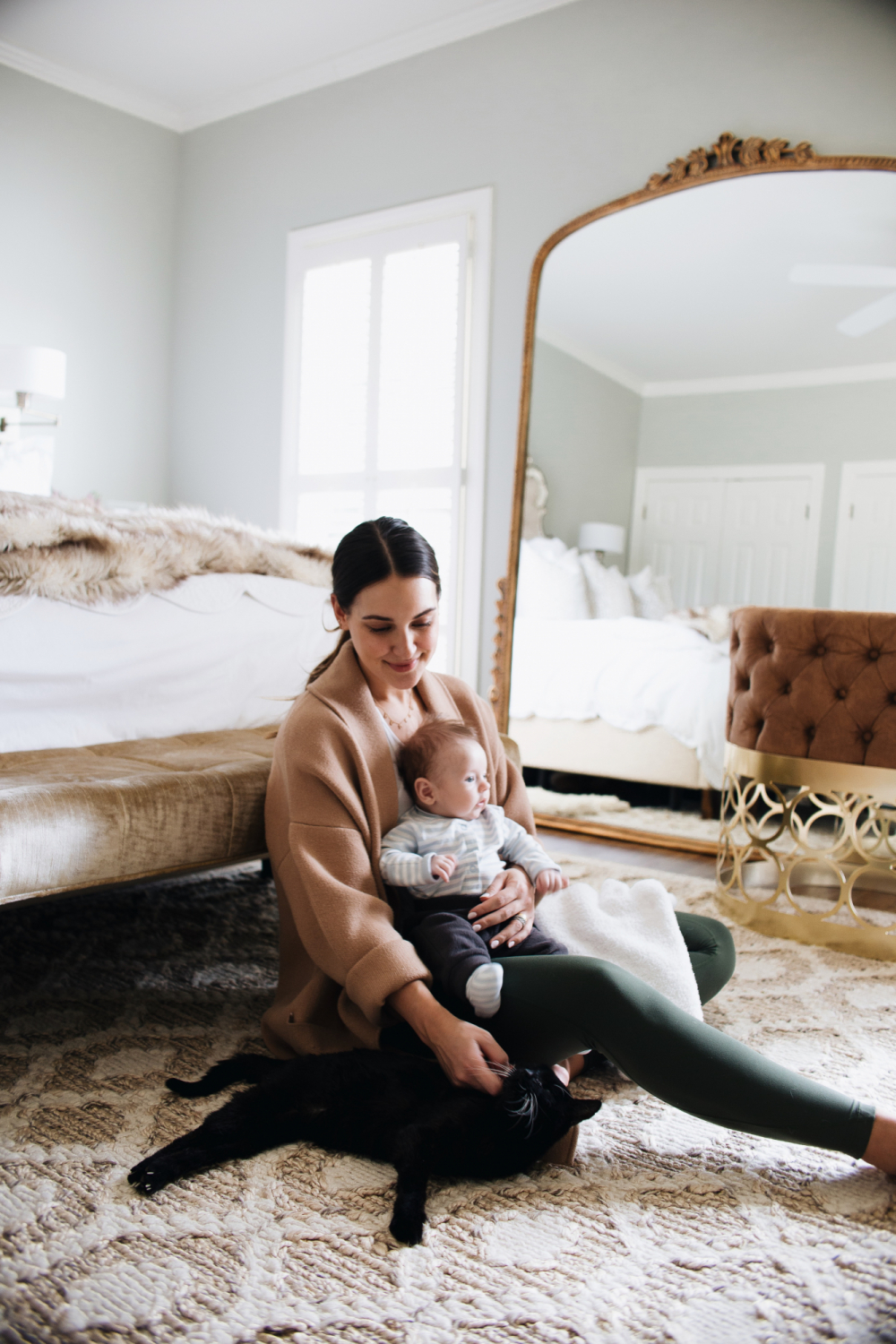 – a very tender moment with two of my favorites –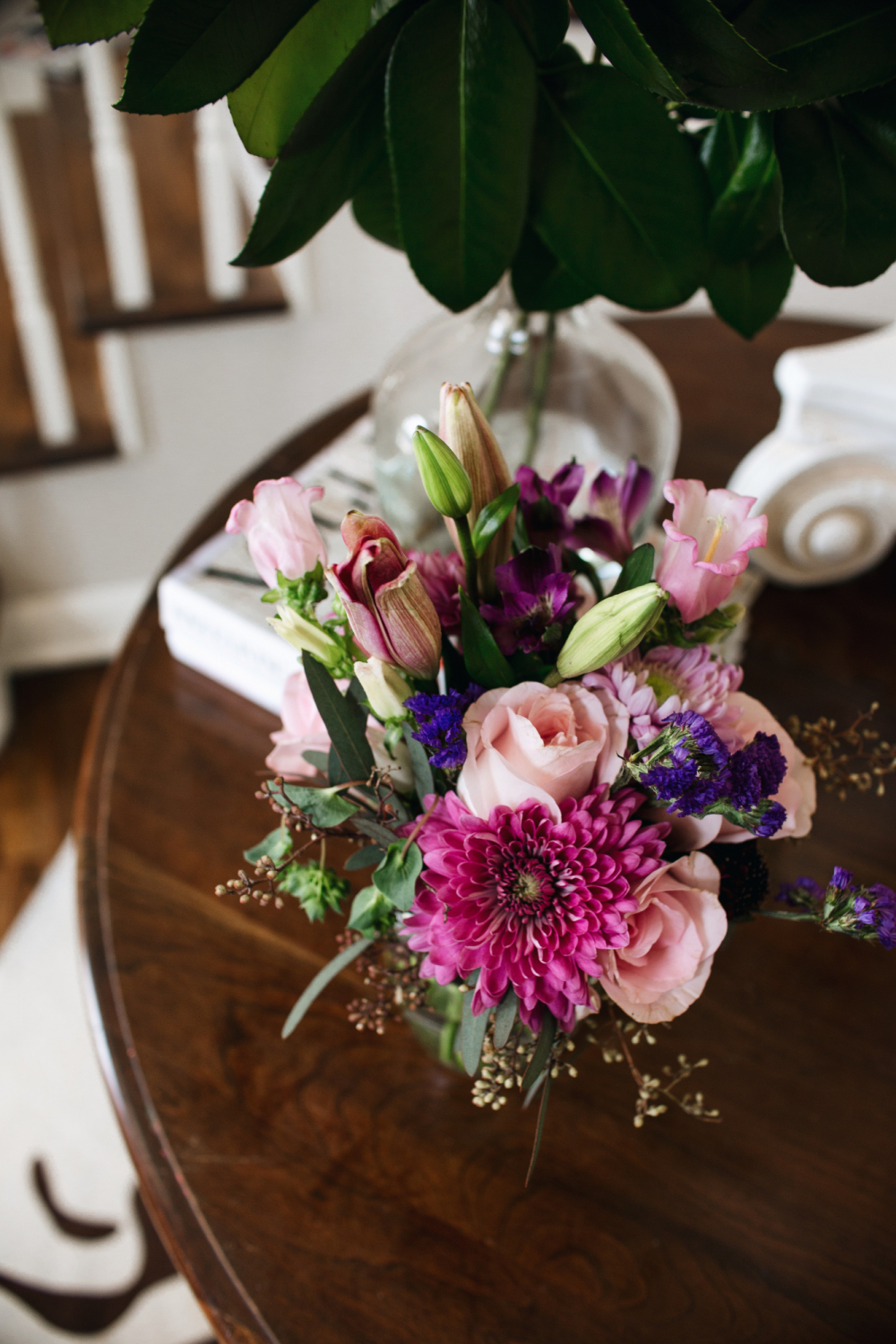 – flowers from a thoughtful friend –
This week felt like a long one.  Christian caught a bug and has had to be quarantined as to not get the baby sick… which has meant single mom status.  And WOW – this has been my first time without any help from him.  Shoutout to all the single moms out there – you are iconic, incredible, resistant, there aren't enough adjectives.
I haven't had the courage to share the biggest news for our little family as of late.  Two weeks ago we said goodbye to our precious Lula.  She has been on a steep decline since we moved to Georgia, and I think I was in a little bit of denial.  Saying goodbye to her was one of the hardest things I've had to do as an adult.  To make that decision when it's "time" is honestly excruciating.  I asked Christian to take a photo of us on one of her last days, and after seeing it, I held her and sobbed in that very spot.
She has been by my side since I found her in a parking lot almost ten years ago.  She has survived cancer and an amputation.  She's moved all over the country with us, sat in my lap purring day after day while I worked on this blog until I was 8 months pregnant and had run out of space.
I strolled her in a pet stroller in San Francisco so she could get fresh air when we didn't have any outdoor space.  I would clean her face every day because in her last few years she had trouble doing it with only one front leg.  I gave her four beds throughout the house because getting around had become difficult.  I would wear her in a pet sling (not even joking!) and she loved it.  She was my first pet of my own and one of a kind.
I haven't been able to talk about it, and I have tears strolling down my cheeks as I write this.  We buried her in the backyard next to a baby magnolia tree so I can see it from the kitchen window and think of her.  It will be a while until I can talk about it without getting emotional.  She knew I needed her and held on as long as she could.  I'm forever grateful that I found her that night and her companionship has been everything to me.
With Bailey being in double digits also, I've tried to be extra conscious of spoiling her lately.  Having two geriatric pets and a newborn has been a little more than I expected but I will do everything I can to give everyone their special time!
Thank you so much for your love for Lula over the years.  If you have the opportunity to rescue an adult pet, I'd urge you to explore it.  She's the first adult pet I've adopted and her gratitude and appreciation was unlike any other pet relationship I've ever had.
And if you meet a black dog or cat, please consider giving them a chance.  They are the least adopted at shelters and have so much love to give.
Love you guys – XO –