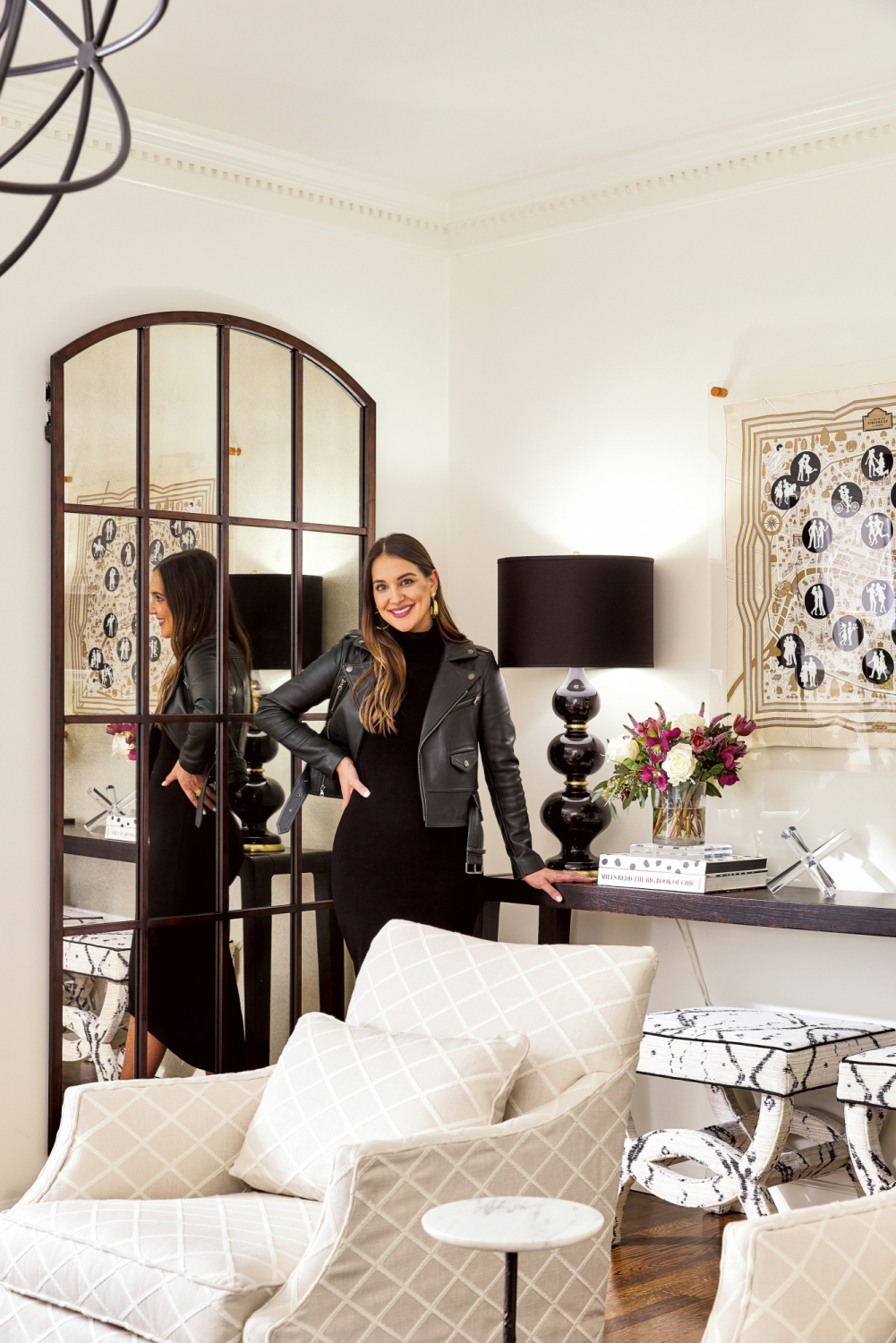 I am so excited to share a project with you guys that has been brewing since we moved to Georgia in the summer.  When we were living in San Francisco, I had one of the most pinch-me calls about our future home.  I connected with the talented minds behind Ballard Designs to discuss designing our living room.
If you love interiors, you know Ballard Designs.  Their Suzanne Kasler Collections are drool-worthy, you've seen their chic and traditional touch on classic Southern homes.  But for this space the vision was an androgynous, slightly edgier look.  That's what I personally love so much about Ballard.  That you can achieve so many different vibes because they have such a large inventory.  Throughout this process, I worked with their Design Solutions experts to make our vision come to life.  And let's dive a little deeper on what exactly Design Solutions is –
Design Solutions is a service offered that is not only incredibly educational, but also completely free.  You can work with one of Ballard's interior designers to create your space – whether it's for a few accent chairs or an entire room design.  If you have a store in your area, I would highly recommend making an in-store appointment.  It's so helpful to see endless fabric swatches in person, scroll through the site with the designer and have that one-on-one face time. I'll be sharing an IGTV video next week that shares some of that process!
If you aren't local to brick and mortar, you can also schedule a phone or email consultation here.  But I do think it's worth sharing that if you are in any kind of time crunch, visiting a store is going to be the most efficient way to get a designer's input on your project.
Below you'll see the inspiration I sent Robin back in July along with measurements of the room and "before" photos.  From there she was able to pull some options of furniture and fabric swatches from Ballard that she thought would work for the room and together we went through and picked our favorite pieces that would help the vision come to life.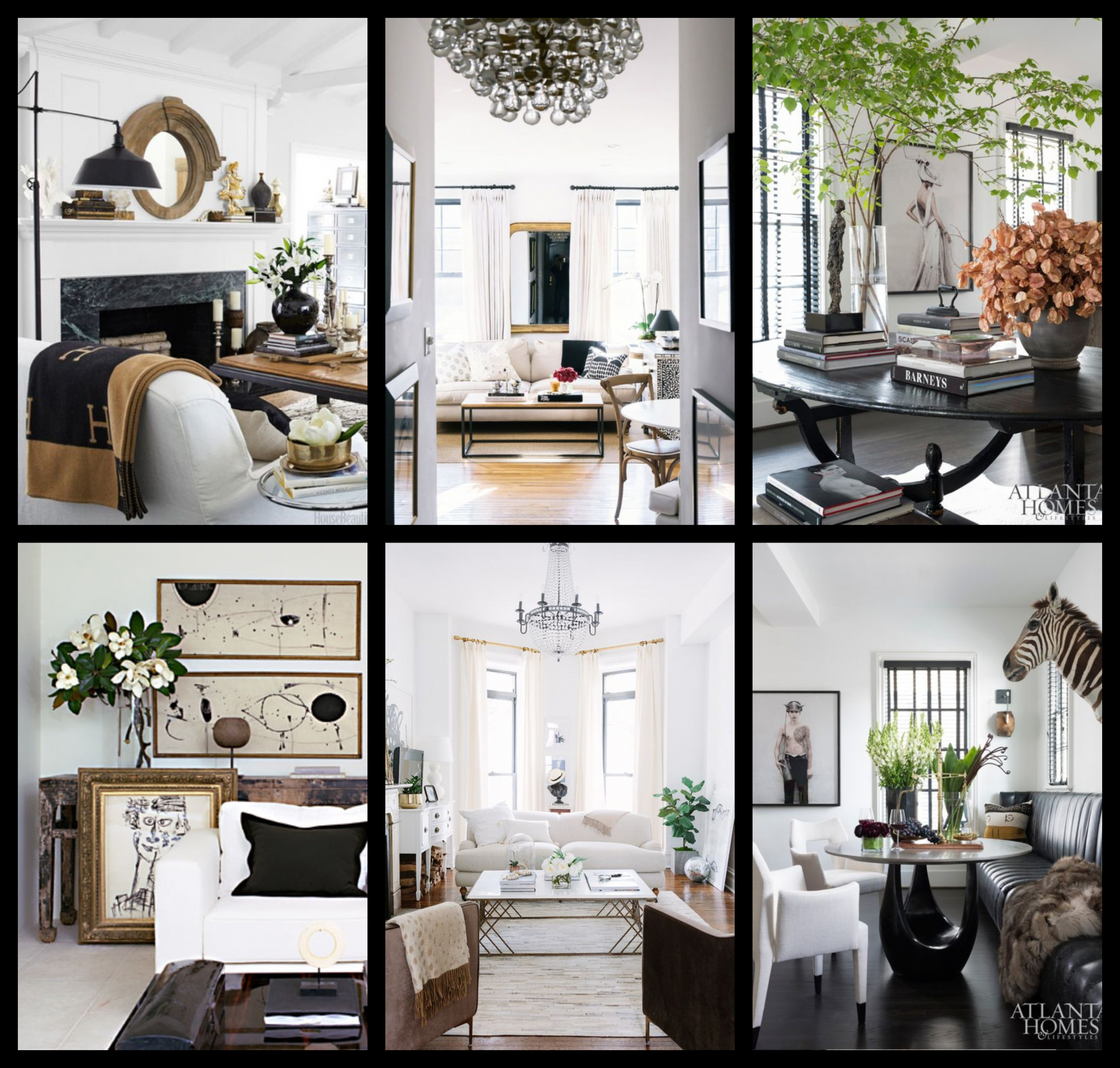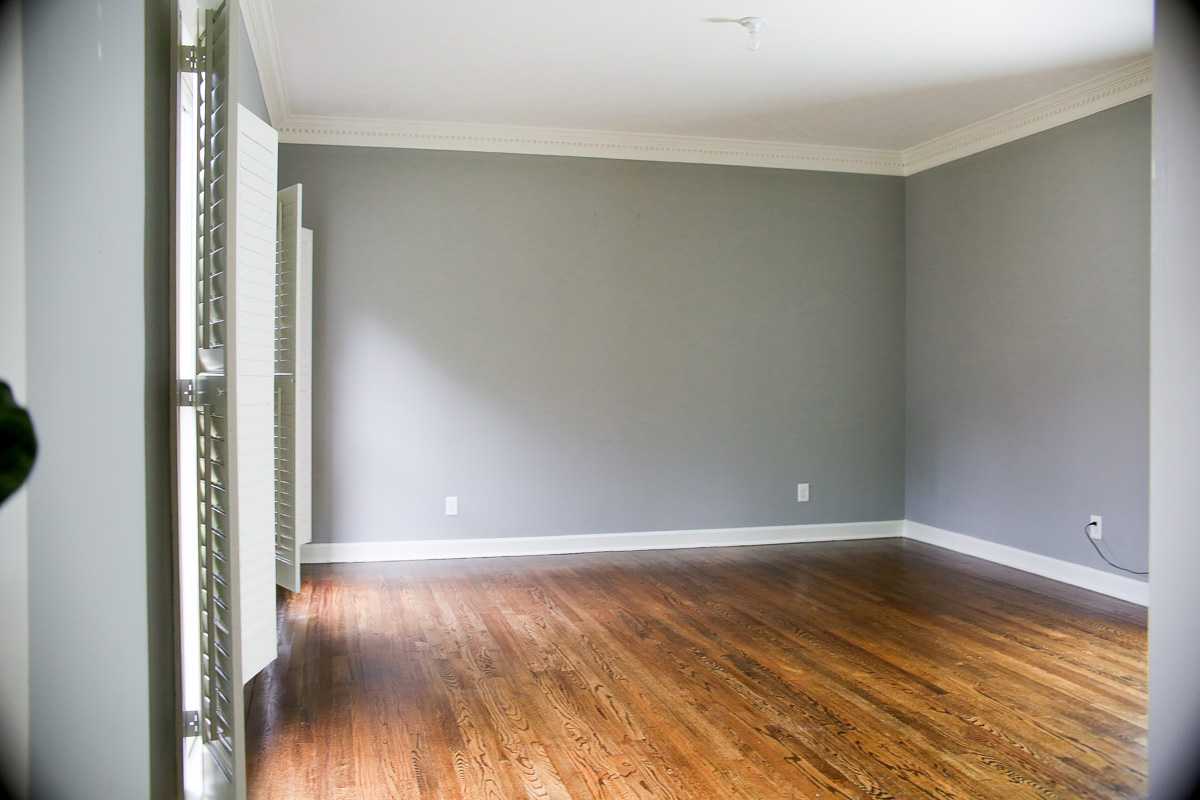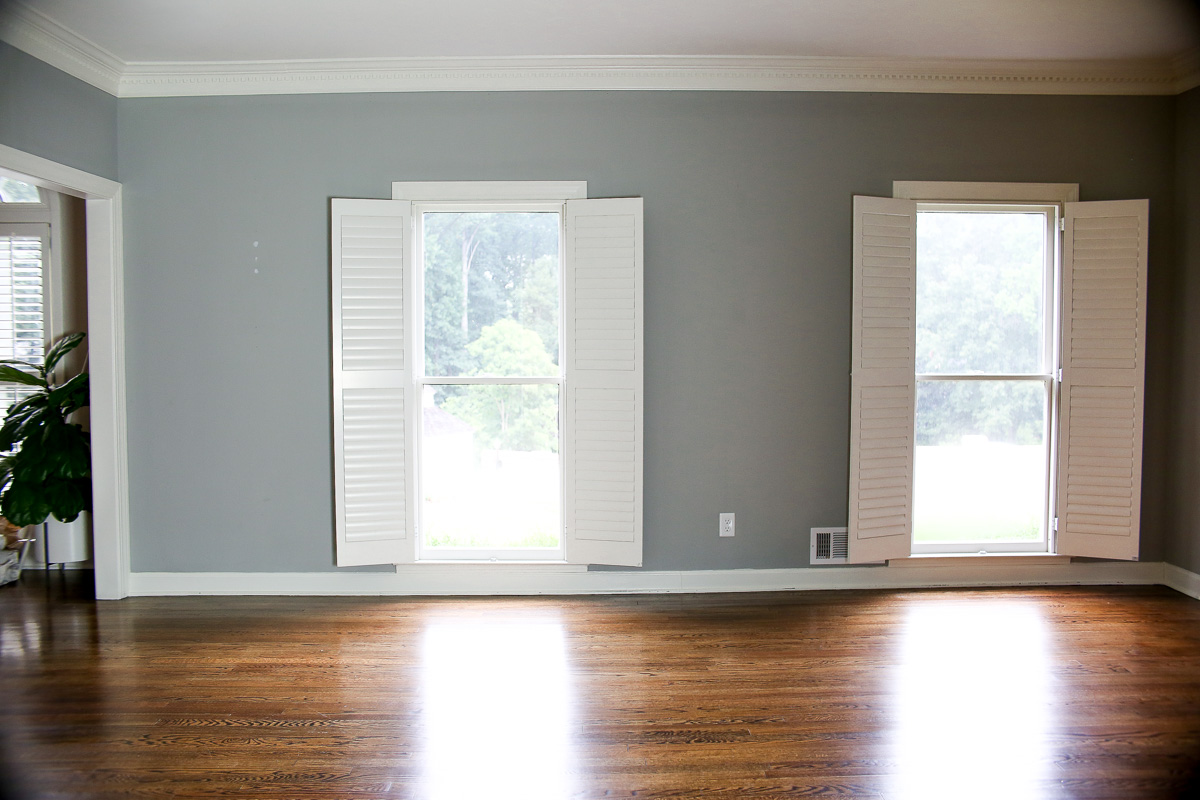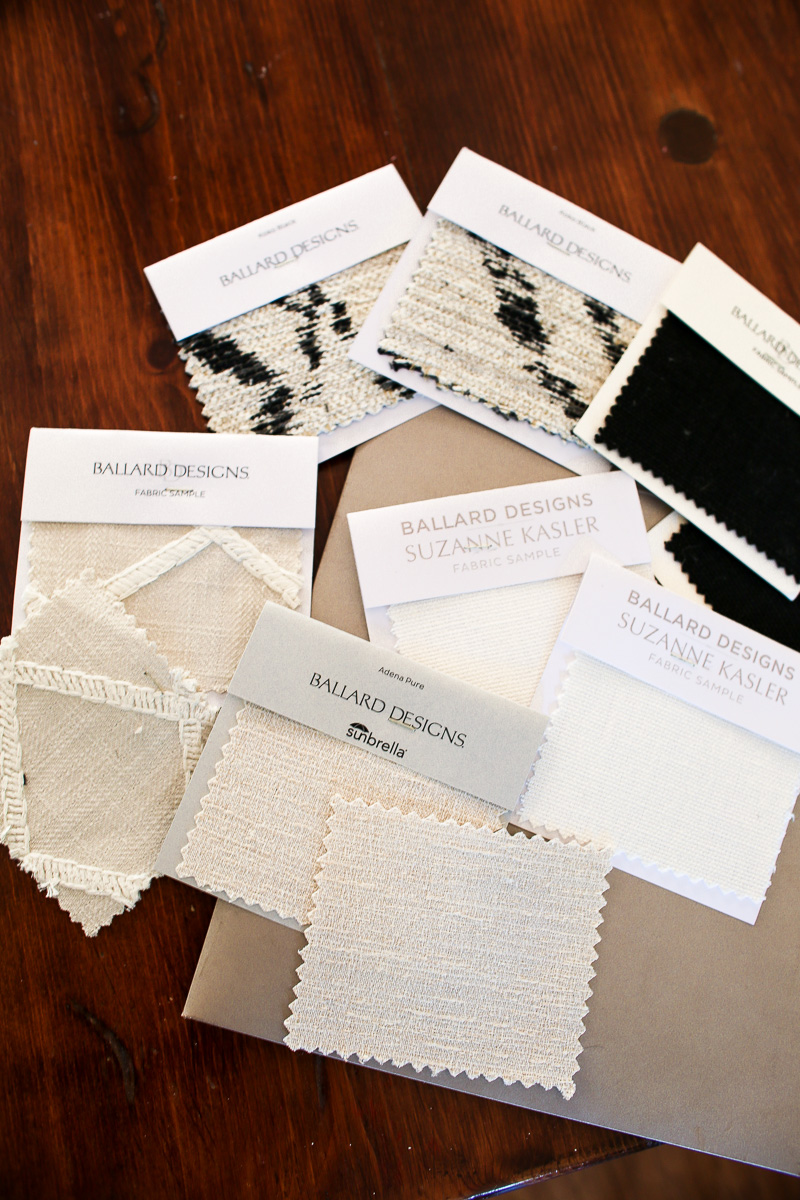 After my in-store meeting with Robin, we scheduled a time that she could come to our home.  At the time, the room was totally empty other than a mattress in the middle of the floor.  If you've ever moved to a new state… you know that the process of getting settled is a journey!
We confirmed measurements and added a few more pieces to the space once she could get a feel for the size of the room.  I would say that having this home visit was incredibly helpful in further confirming our vision and that we were aligned.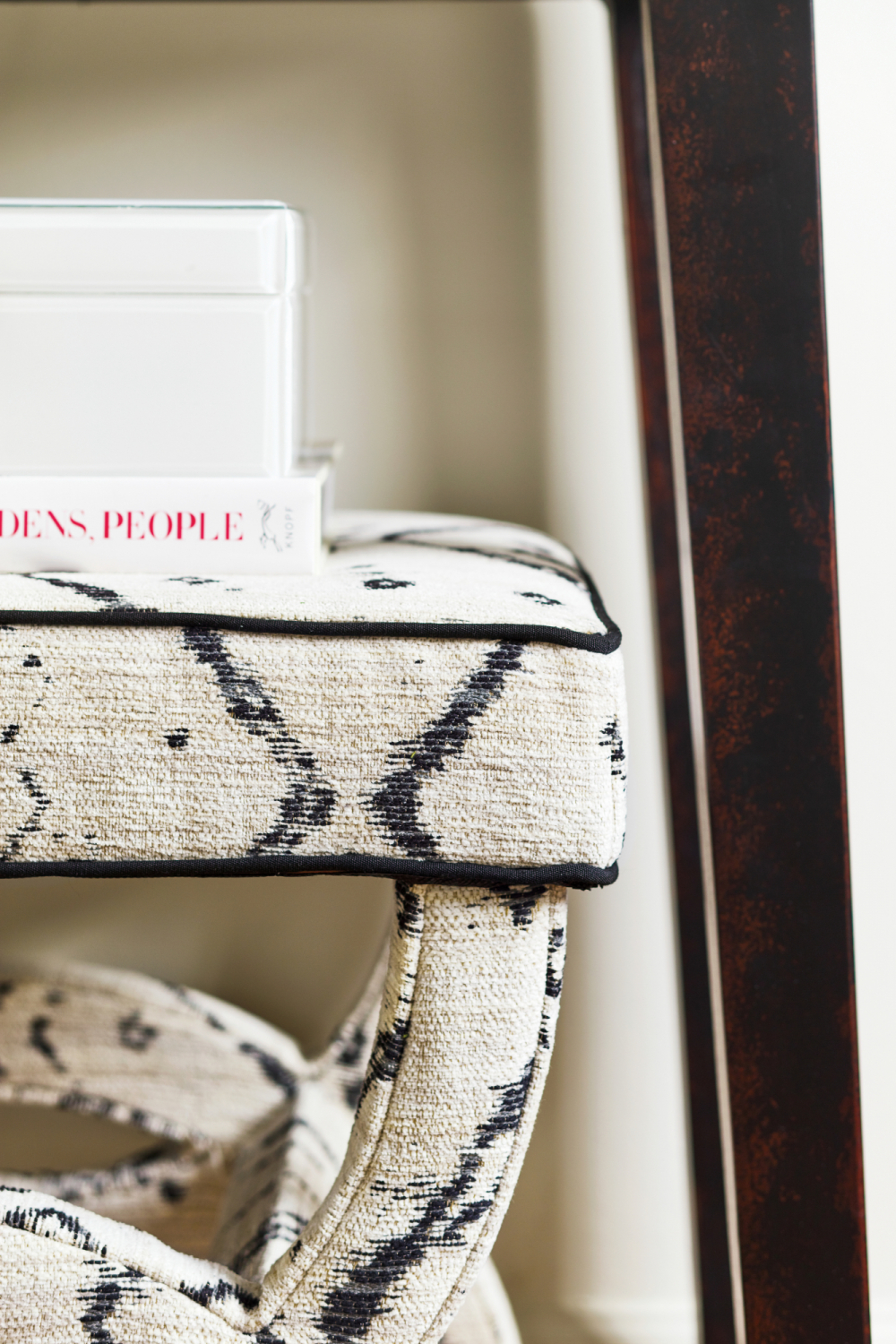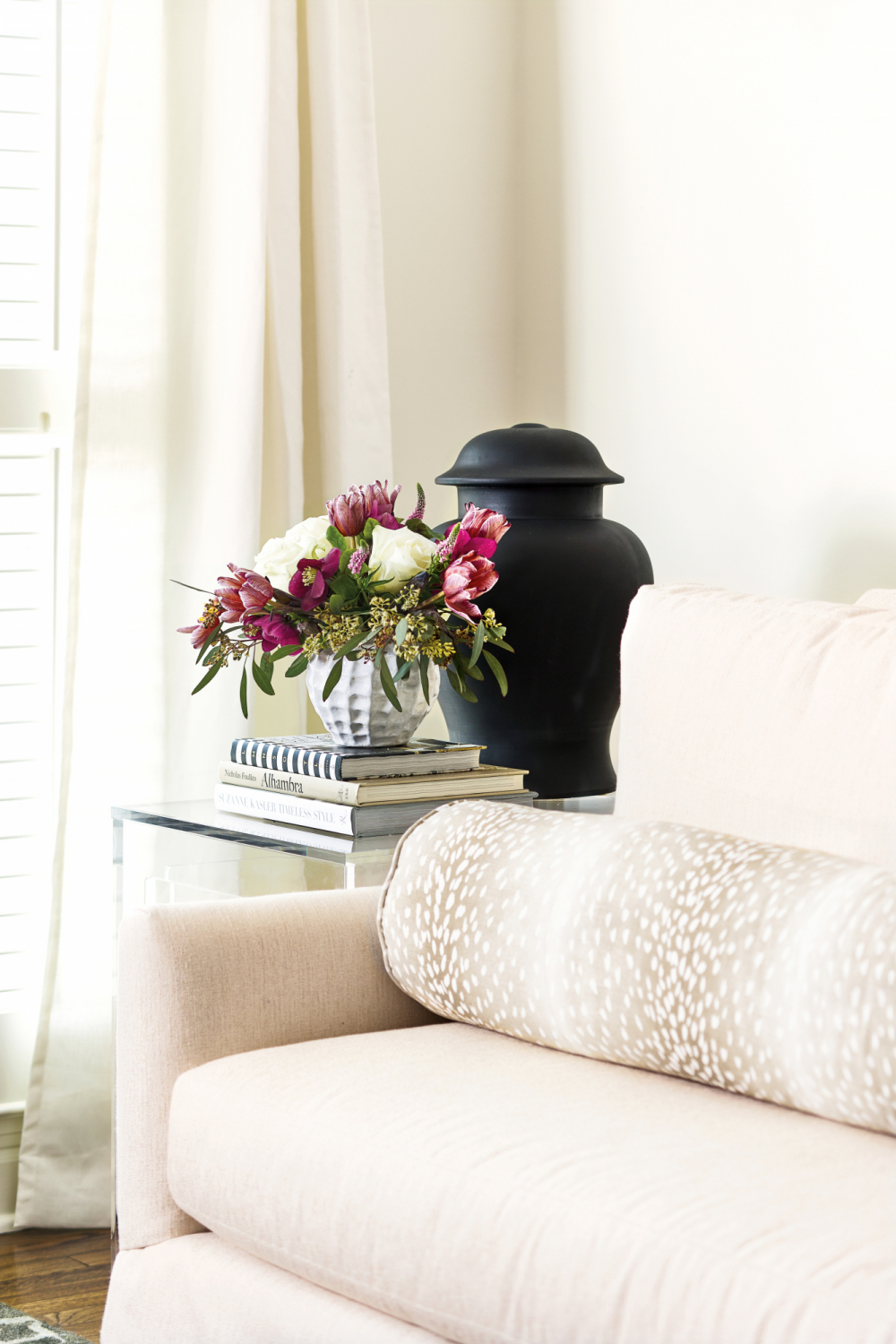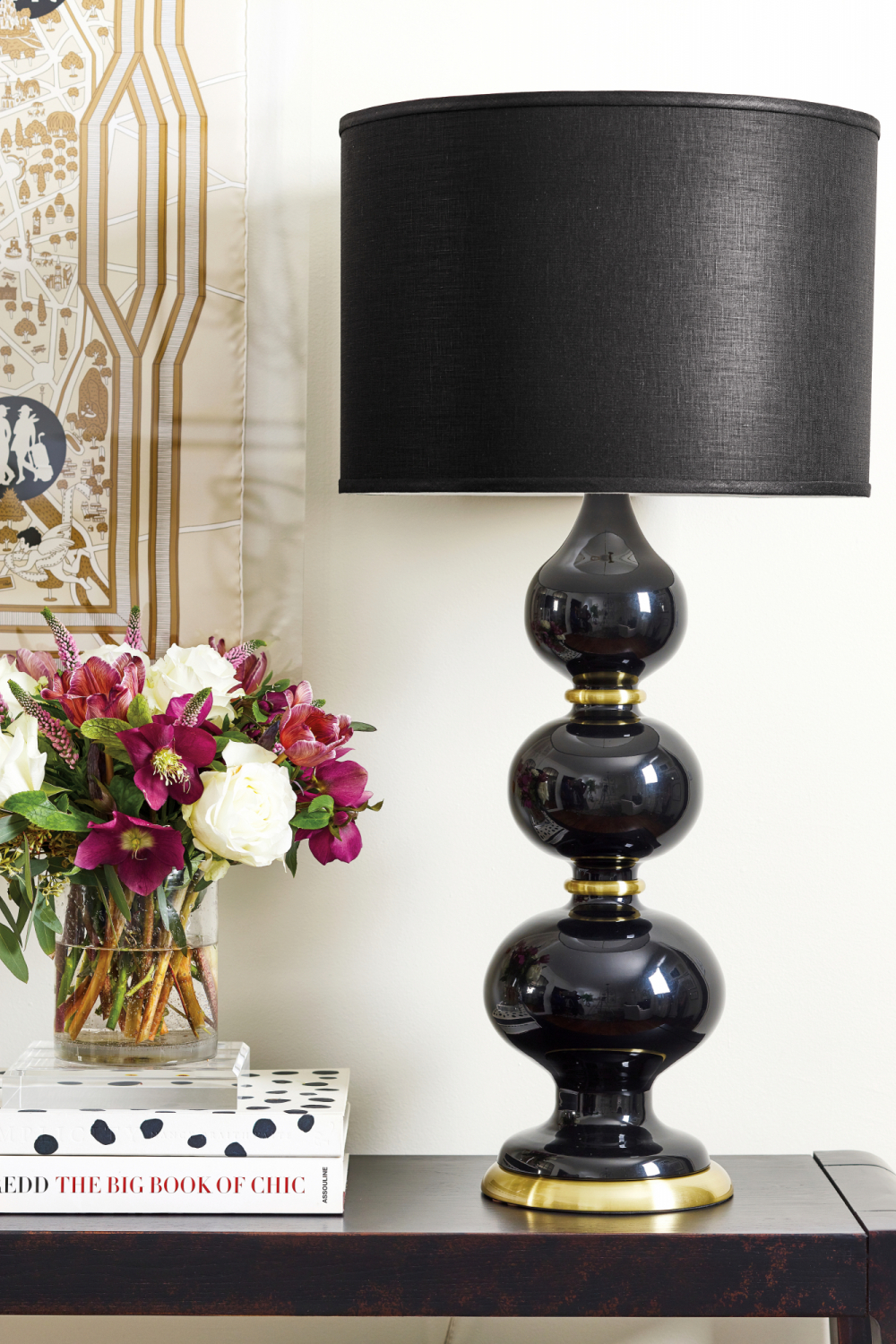 You can also gets tons of inspiration and educational info at their blog, How To Decorate.  They have a podcast by the same name as well!
Of course I don't want to reveal too much before the official reveal, but stay tuned for the full room blog post next week on CBL along with an IGTV video of the entire process!  I'll also be sharing more about my favorite pieces in the room and why in that post.
I can't wait for you guys to see it.  It is by far one of our favorite rooms in the house.
Thanks so much for reading – XO –
brought to you by Ballard Designs