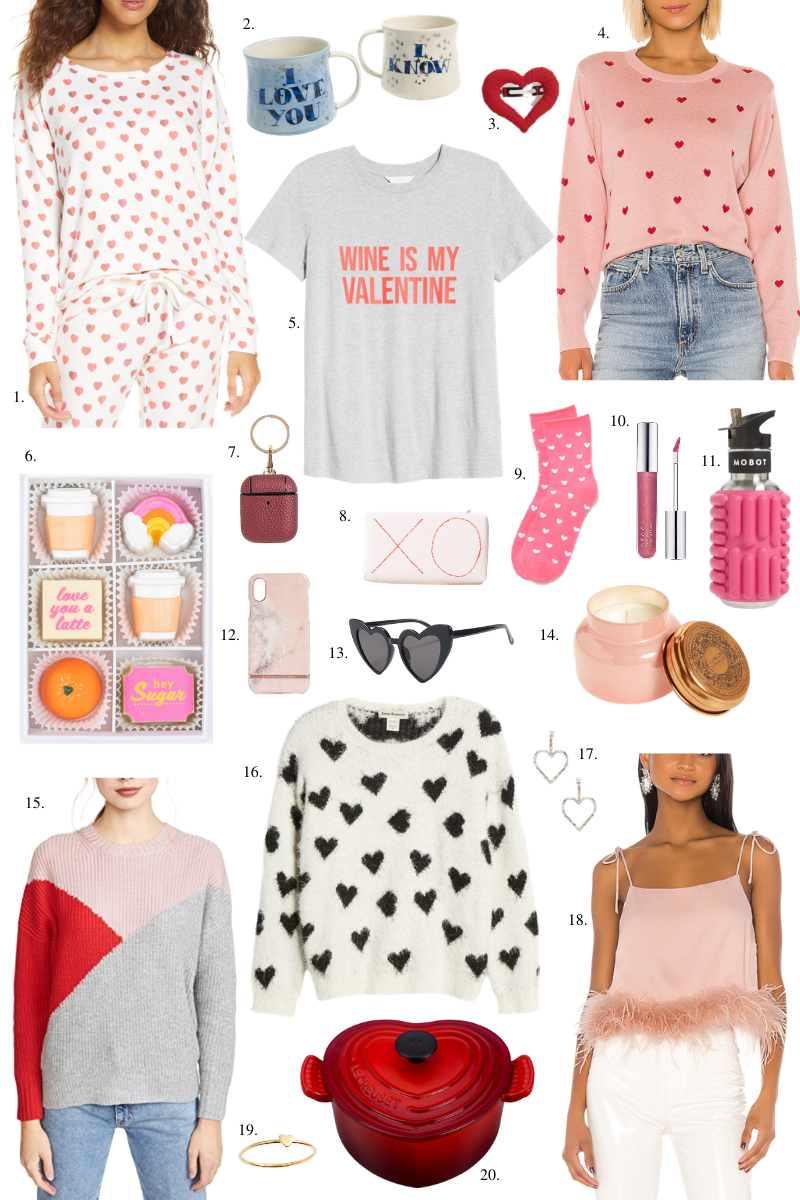 1 | 2 | 3 | 4 | 5 |  6 | 7 | 8 | 9 | 10 | 11 | 12 | 13 – only $11! | 14 | 15 | 16 | 17 | 18 | 19 | 20
February means red and pink aaaalllll month over here!  Monday I shared some of my favorite Valentine's Day blog posts from last year (with updated gift guide links!).  Today I wanted to share some super cute picks to treat yourself with.
Pajamas are always top of list for me for any season.  I can't really describe why, but I can't say no to a cute matching set.  These look pretty dreamy.
These sunglasses are designer dupes and $11.  I have them in both red and black – so fun!
This sweater is under $50 and I love fuzzy sweaters like this.  So so soft.
A water bottle that doubles as a foam roller?  I'm interested.
A little bit of a splurge but this feather-trimmed top is too much.  Adorable!
I've never owned Le Creuset (have you and is it worth the splurge?), but this little mini cast iron gem is too cute.  It comes in white too!
When in doubt… treat yourself on Valentine's Day.  Even if it's just an uninterrupted bubble bath with a cold glass of wine and candles.  Take a little time for yourself.  It's so important!
Thanks so much for reading – XO –