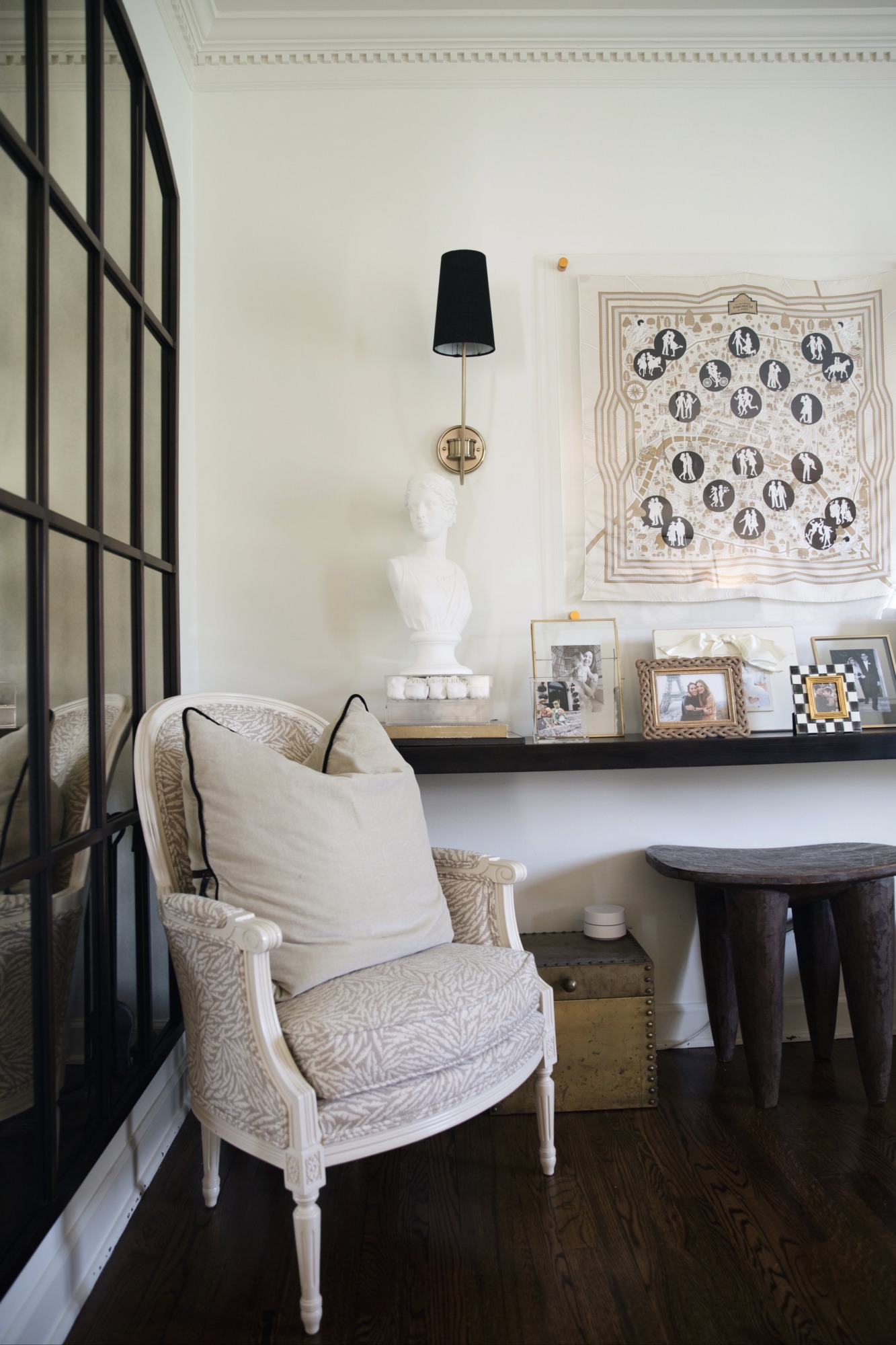 – finding another spot for all the books that are usually here –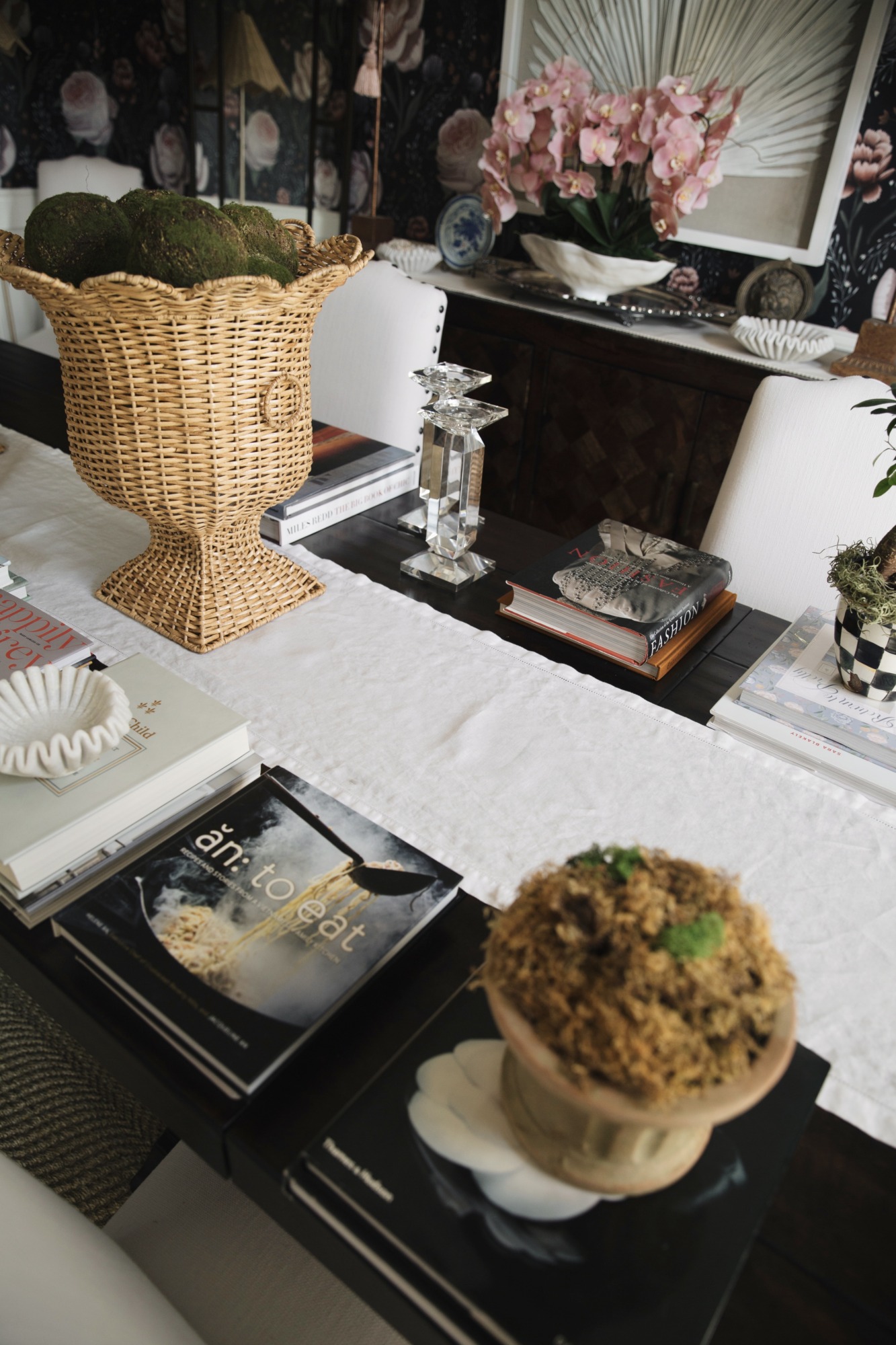 – in the dining room, which I've taken over lately (more on that below) –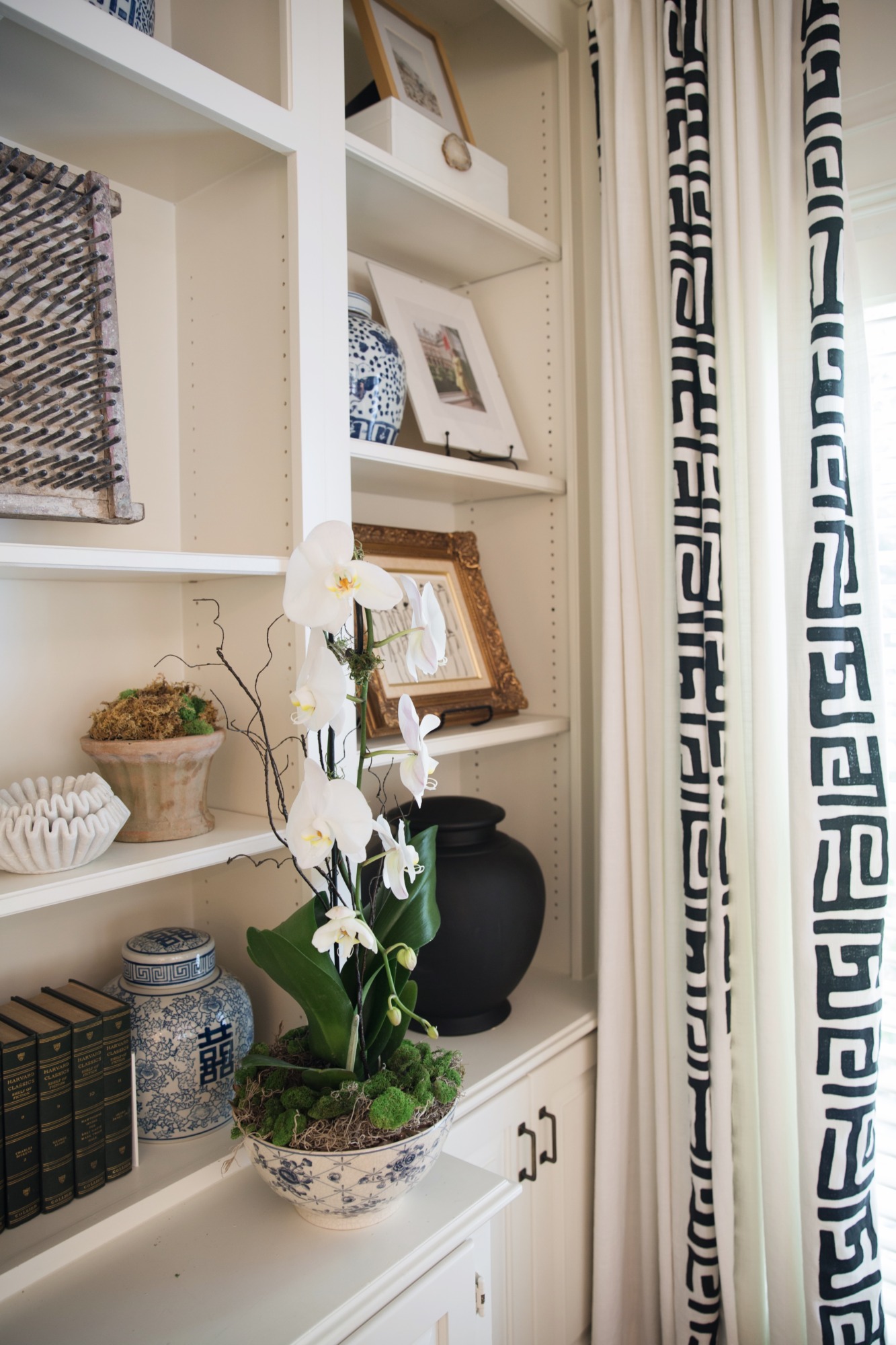 – receiving this beautiful Mother's Day orchid and finding a sunny spot for her –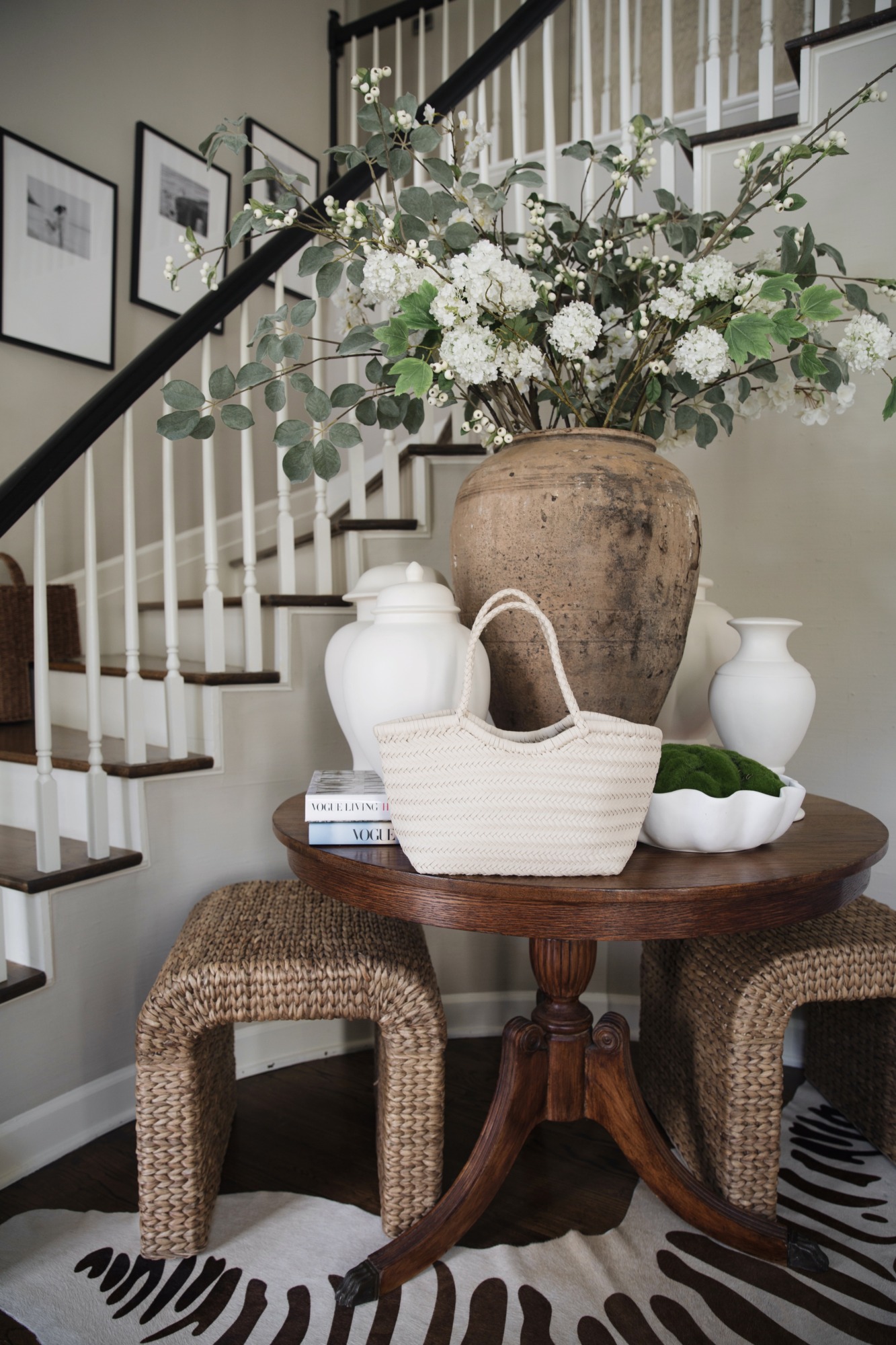 – pulling this bag out which happens to be my perfect size handbag –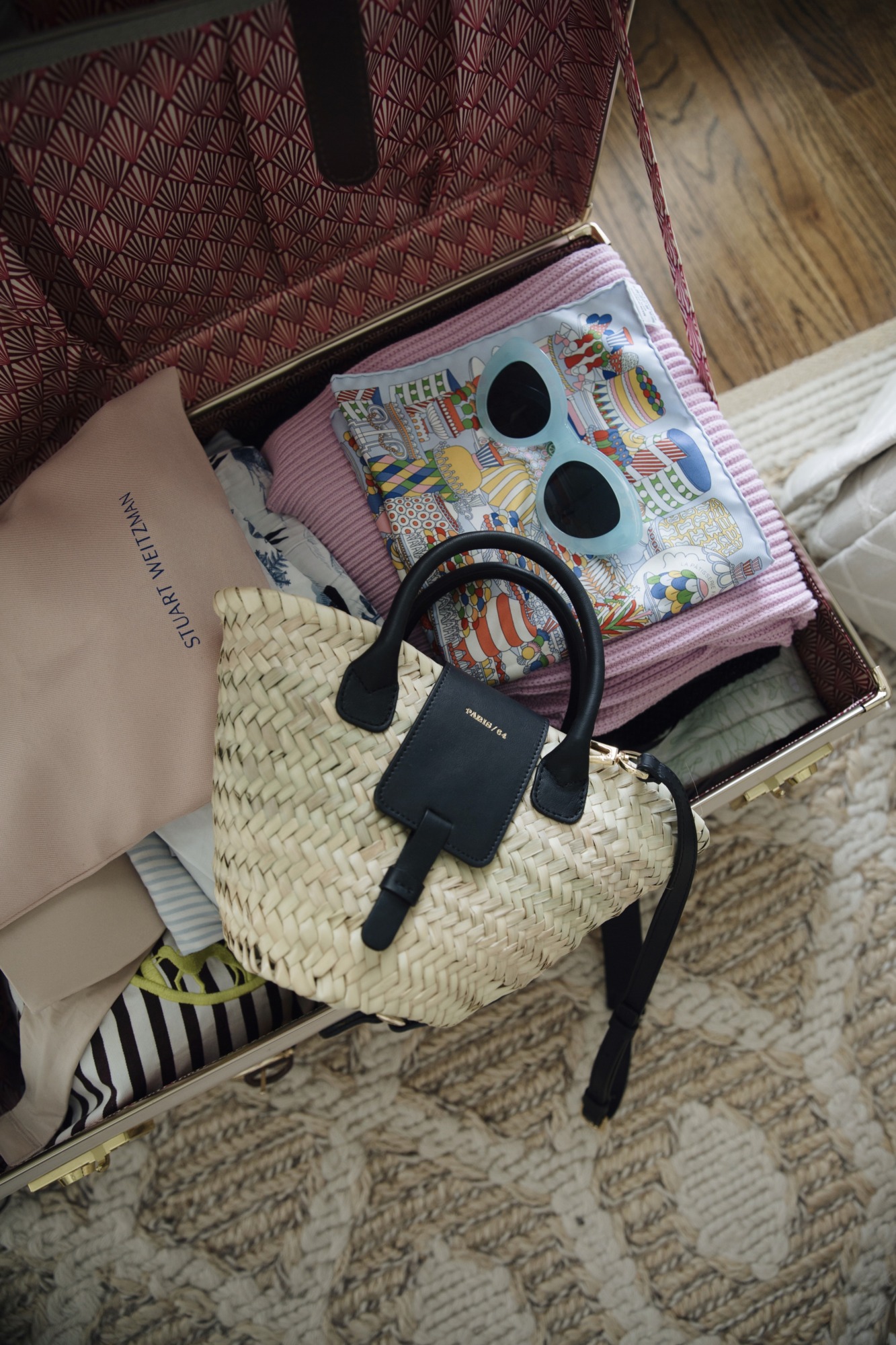 – taking this little basket crossbody for a spin –
1.  I even squeezed in some time to get a Hydrafacial, which was a very relaxing treat. I haven't had a facial in a really long time.
2.  After considering moving my office from an extra upstairs bedroom downstairs to the dining room, I gave it a try this week.
We don't use our formal dining room often, and it feels like wasted space. My thought is that I could keep the dining room as is but set up the table more like a desk. If we needed it for dining, I could just move my computers into our bedroom.
Turns out, it's been so convenient to be downstairs. I love the view of the windows from the dining room, and I think this might need to be a more permanent change.
3.  This has made me have the wild hair to change up the wallpaper. Whoops. I have the nature-inspired mural coming that I'm really excited about! I will share more details once the installation begins.
4.  I binge-watched Selling Sunset's new season over the weekend, I think I'm over this series. The framing of the constant chase of ego and money is starting to feel a little sad to me. Does anyone else feel that way? I know many shows are like this, but the "reality TV" element of this one makes it feel extra depressing.
But I did watch RHONJ wedding special and part 1 of the VPR finale and that was a great time.
5.  The pool has started a soft open and I'm gearing up for one on two under 3.5 years old at the pool. Prayers are appreciated!
I hope everyone has a wonderful holiday weekend and stays safe and cozy. Thank you so much for stopping by and checking in. Talk soon xo –