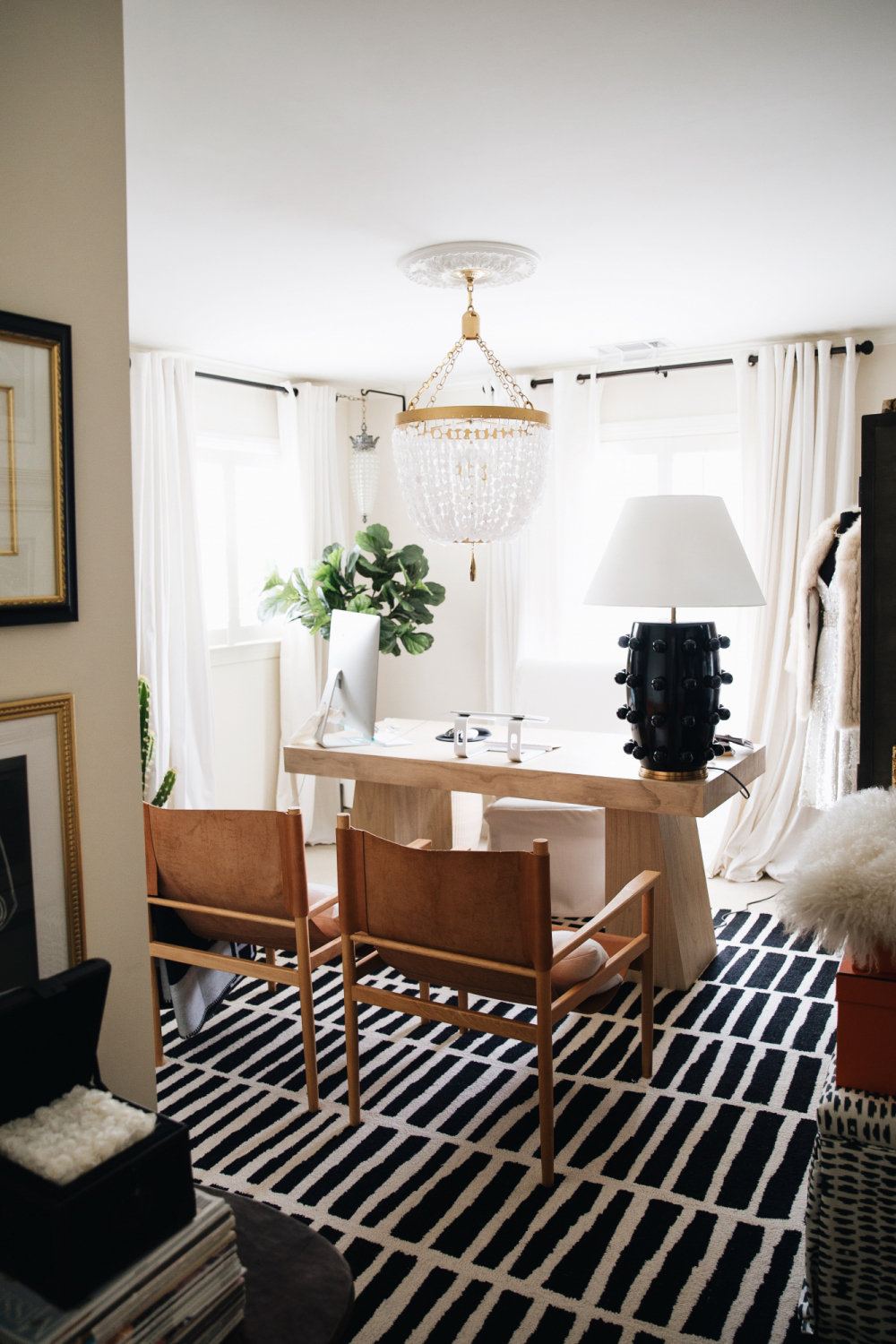 When we first moved into this house, I was super lucky to receive certain pieces and home accents that put me in a fast turnaround to share content.  I am so grateful for the generosity of many brands and designers, so I happily obliged, but it means that I rushed into a few pieces that I hadn't quite sorted through yet.
Like the original desk (seen here).  I couldn't find a desk I loved, so I bought an inexpensive one a a placeholder so I could at least get my office functional.  And I don't regret it because I used it for well over a year, and I was thankful to be able to be able to feel comfortable and focused in this space!
BUT, I kept rearranging things and trying new layouts and finally was like… this is still off.  So I moved my black boomerang chairs downstairs, brought these safari chairs upstairs and sold the pink desk chair and placeholder desk.  I splurged on a fancy lamp when I saw one randomly on sale, I invested in a huge, dreamy desk and added these delicious cashmere throw pillows.  I also found this super cool African stool at a furniture market, and it fit right in.
I also sold the Ikea Vittsjo shelving unit that I've been able to use for so many years (the best $80 spent ever!) and replaced it with a heavier duty iron shelving piece from my childhood bedroom.  And I love that it reminds me of the home I grew up in.
You can see all of the room reveals shared thus far under "home –> house tour" at the top of this site.  Linkable items are at the bottom of this post!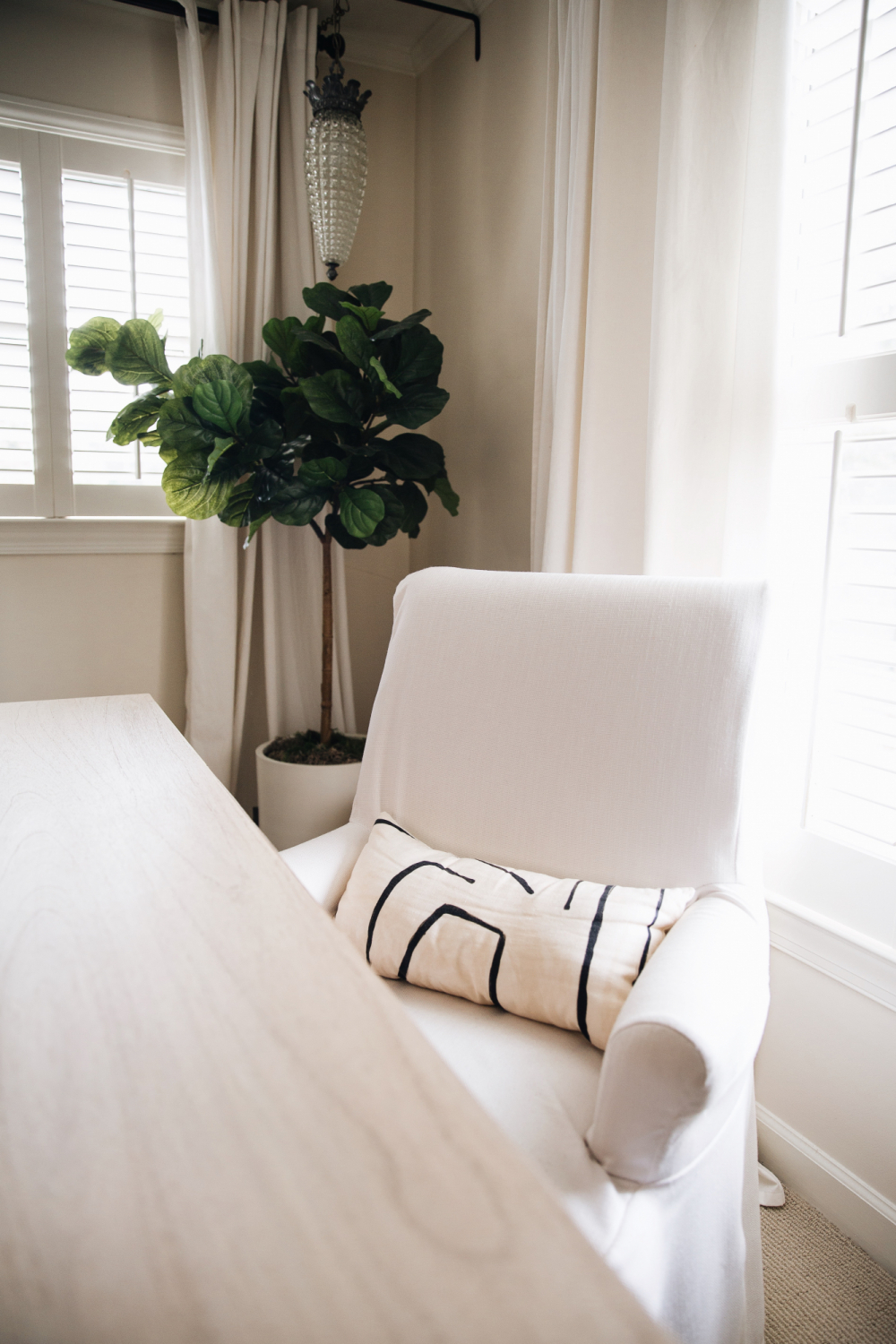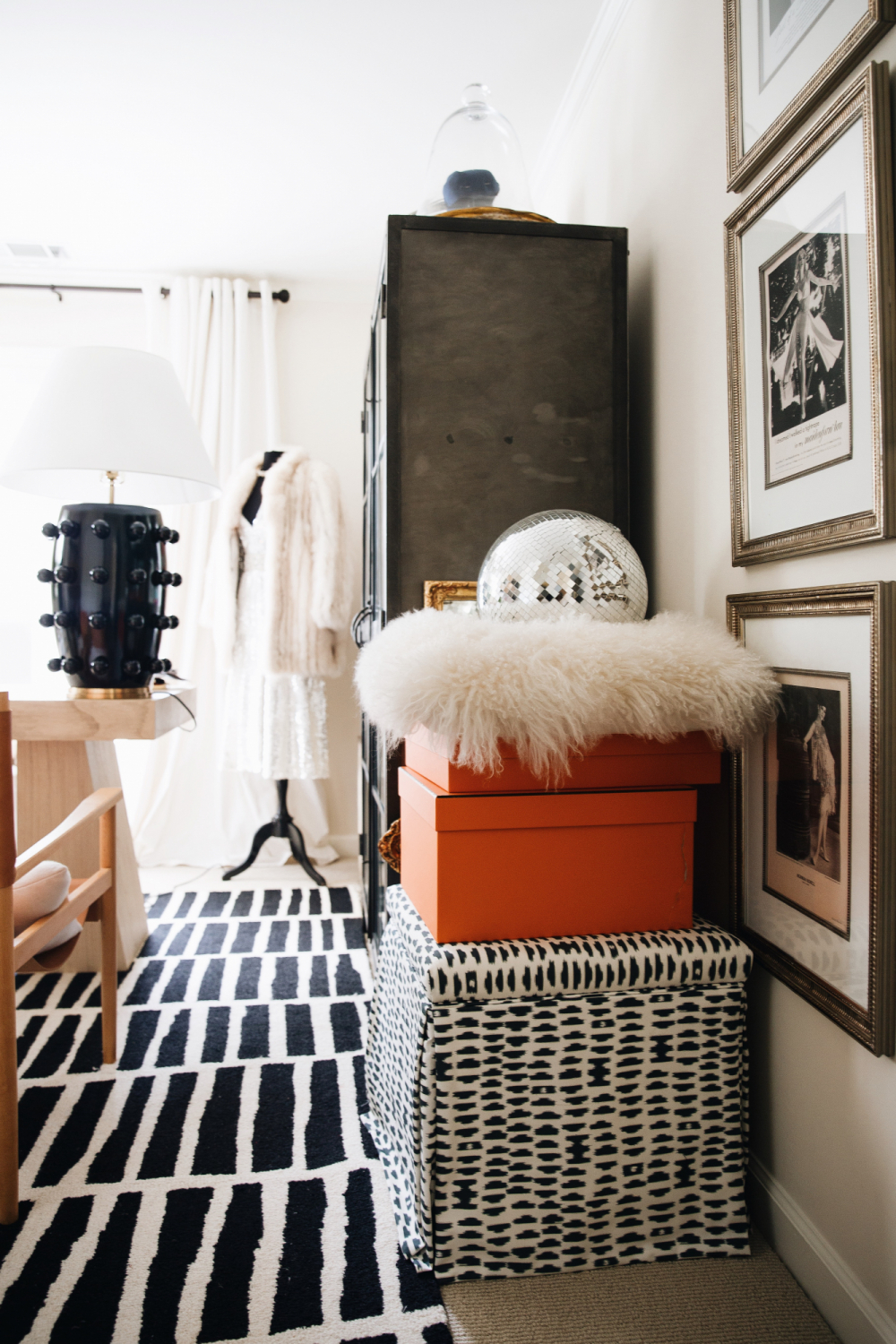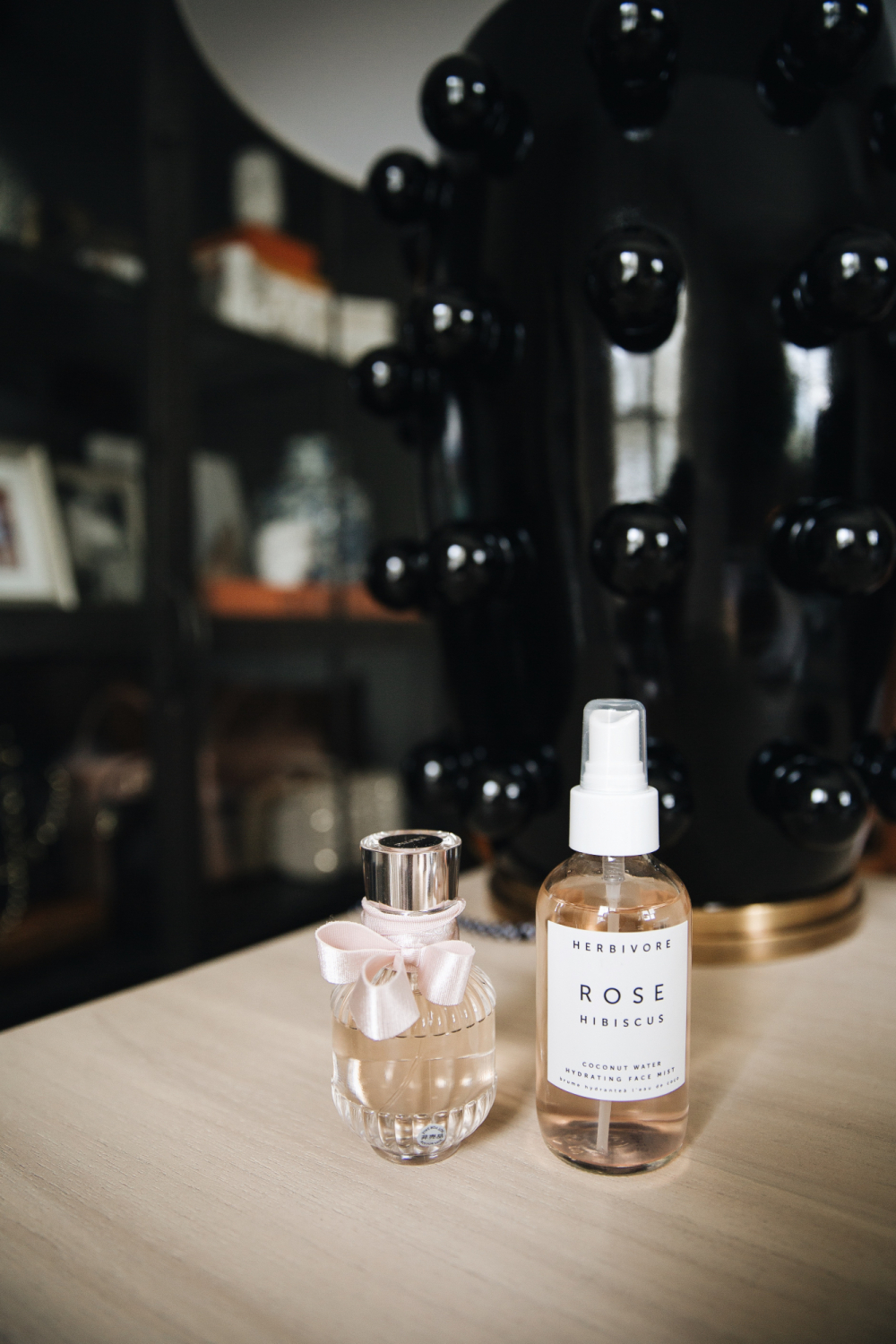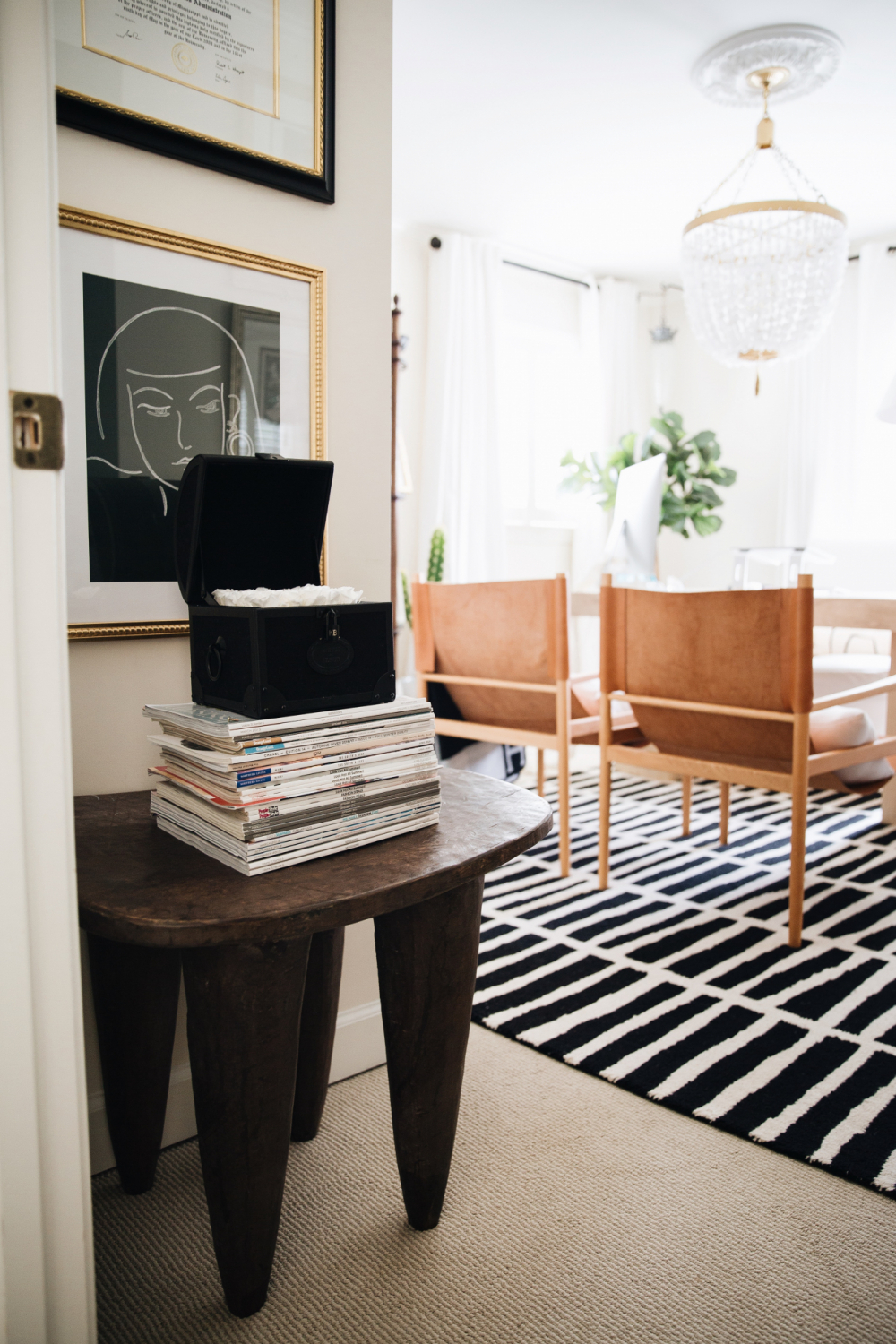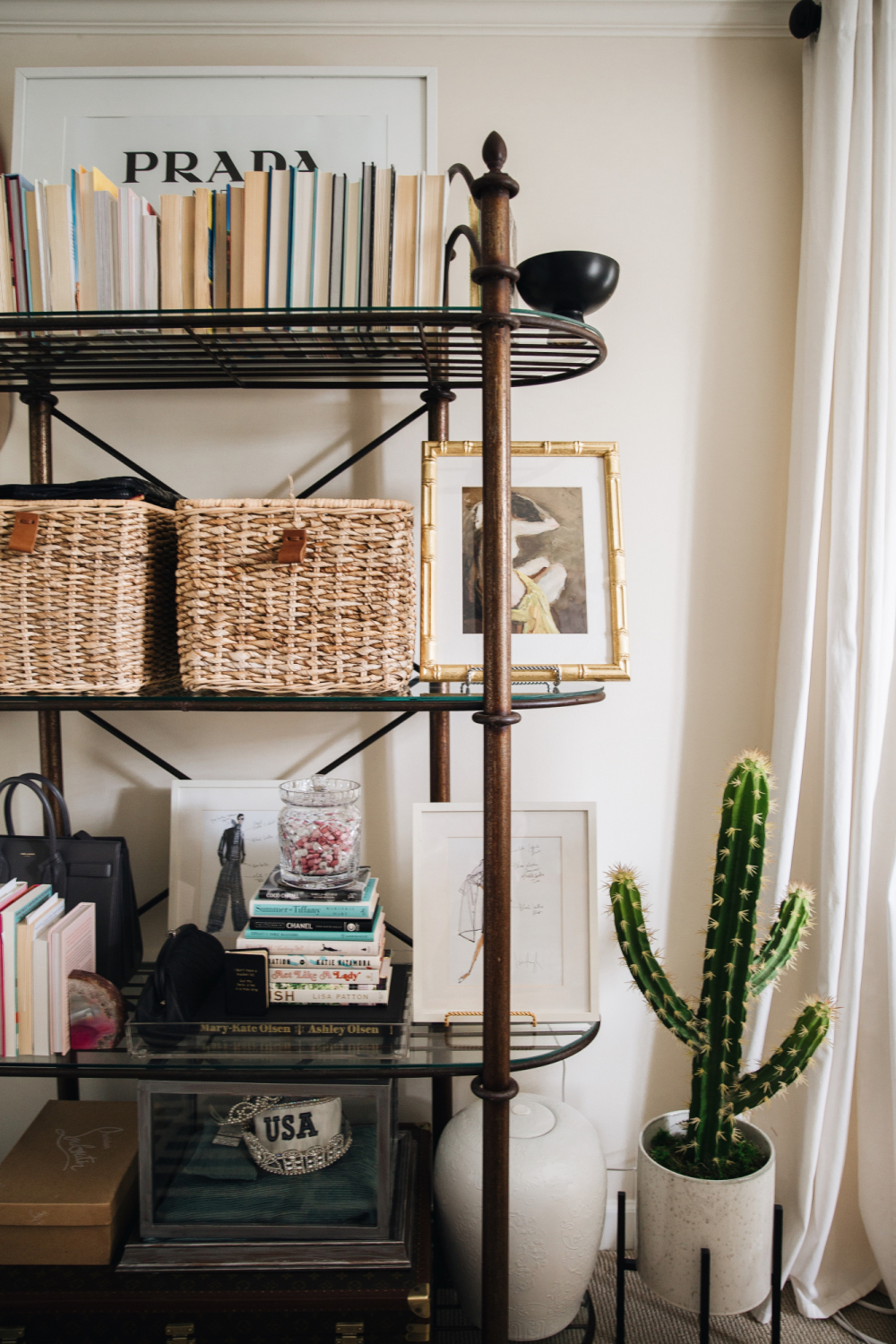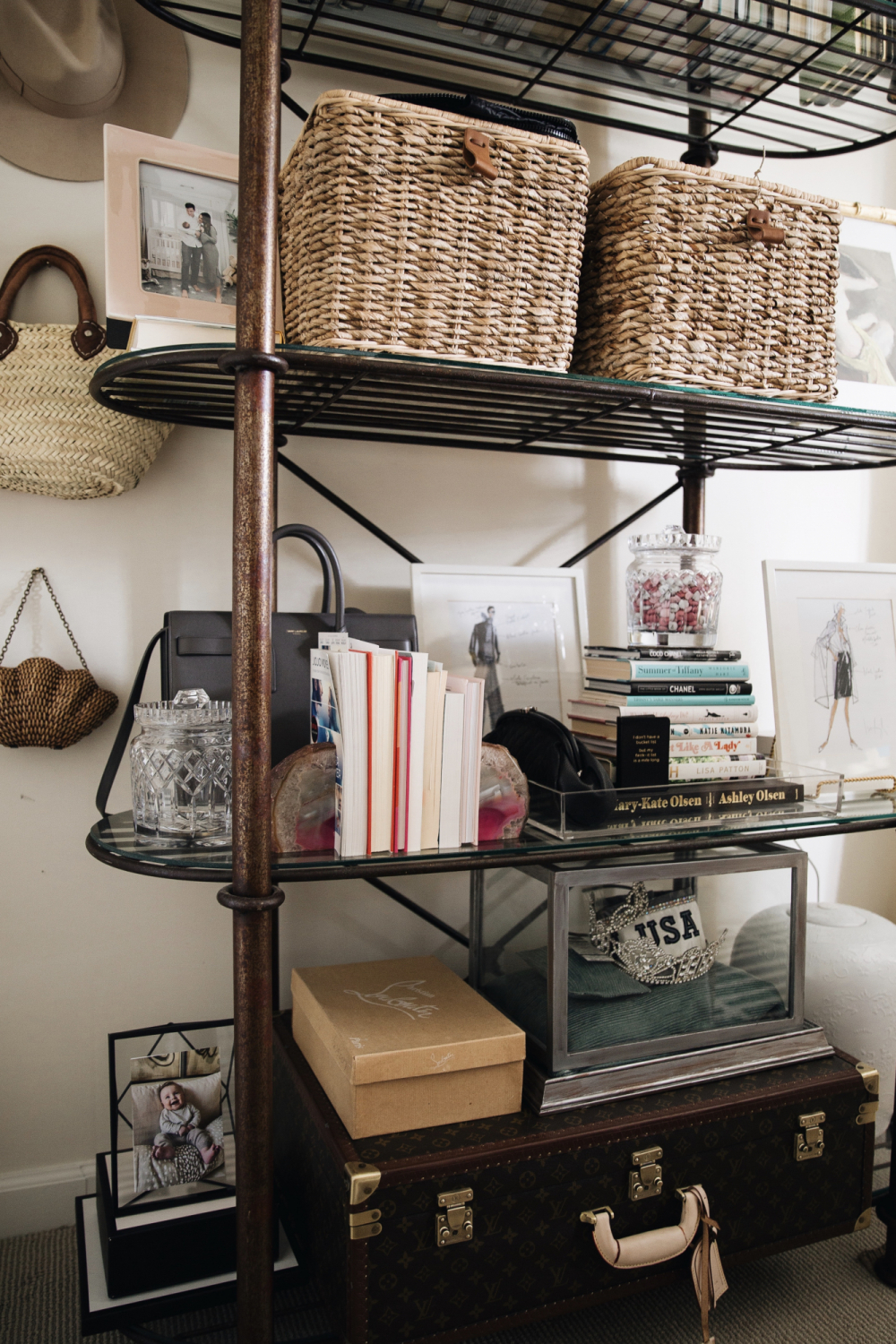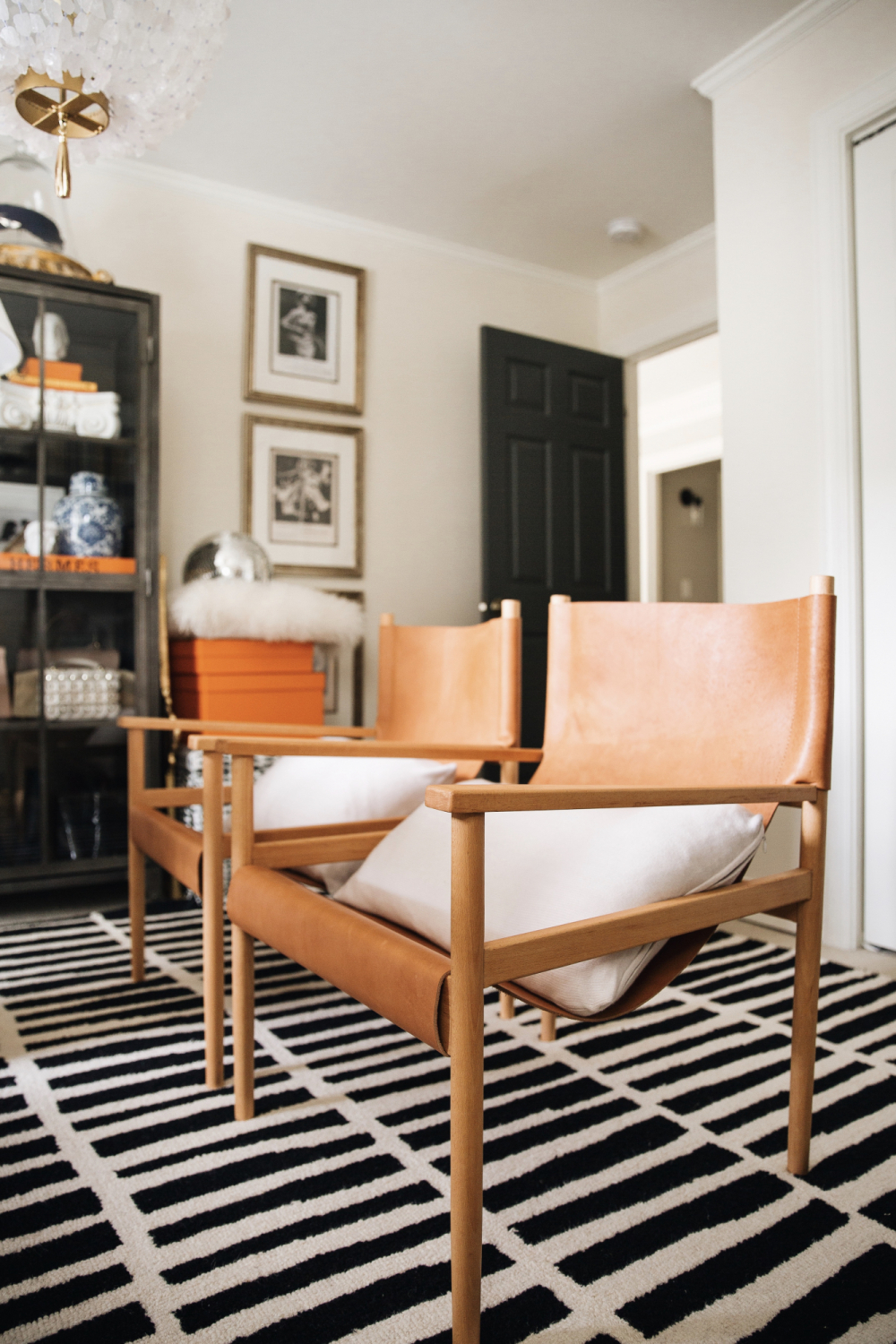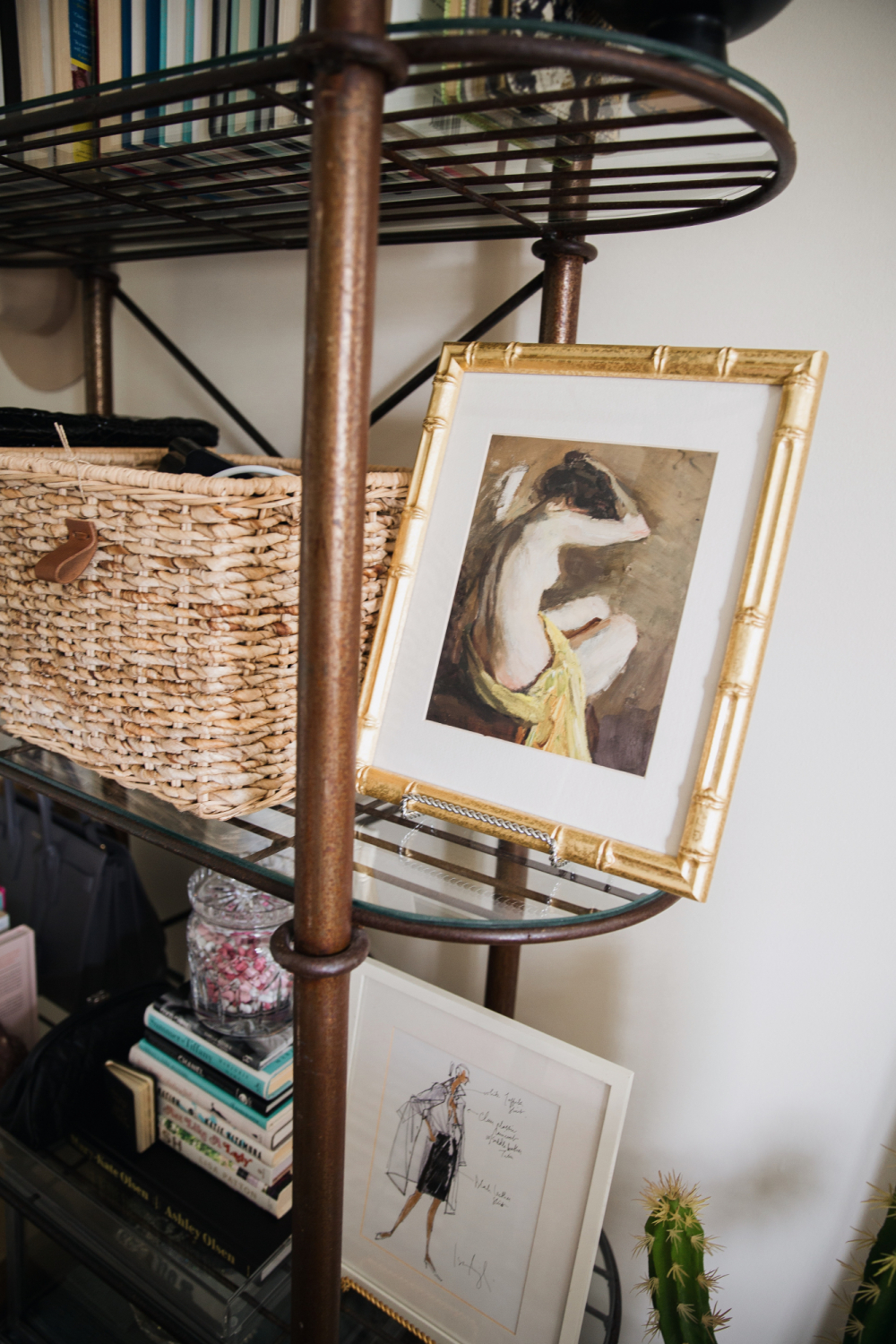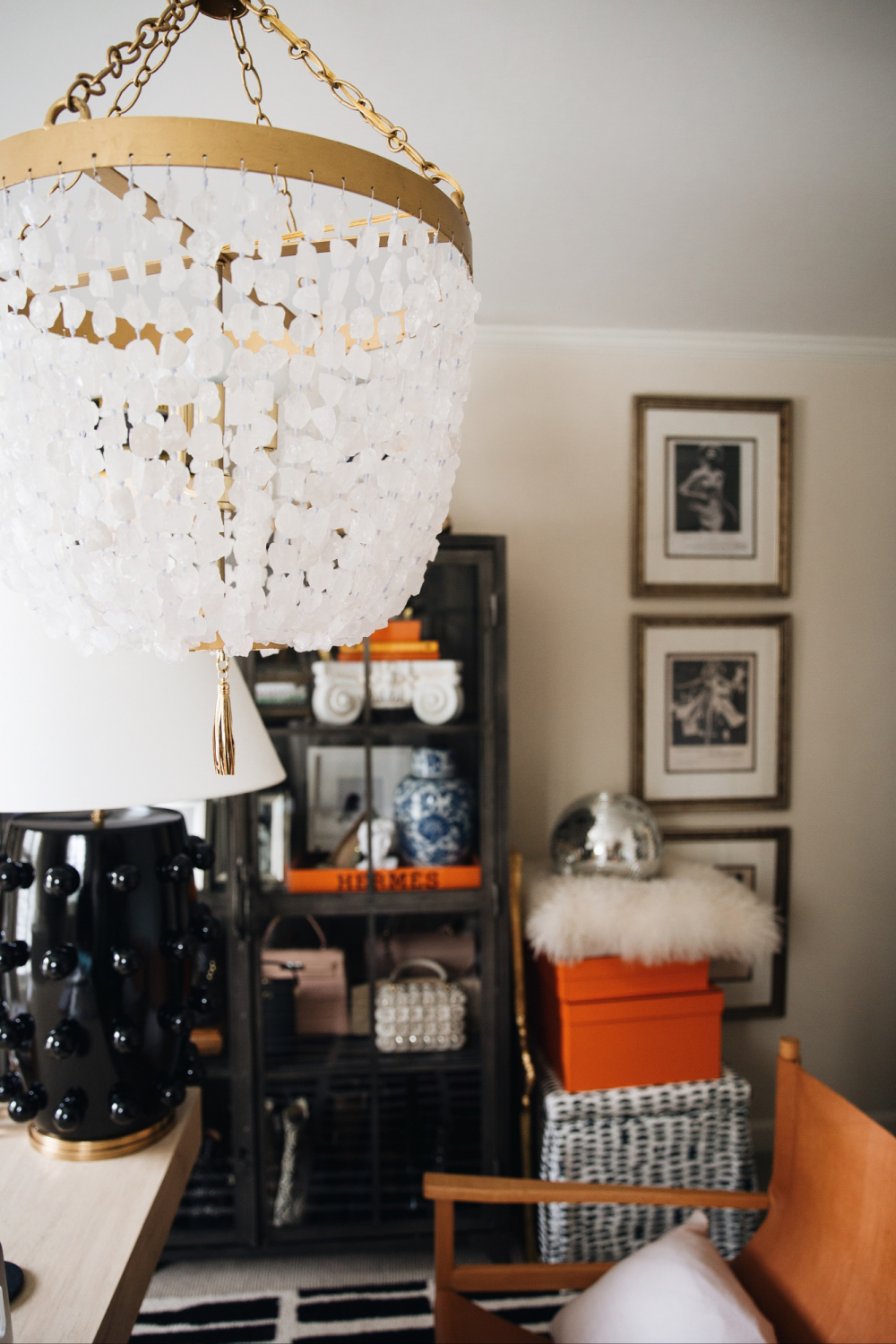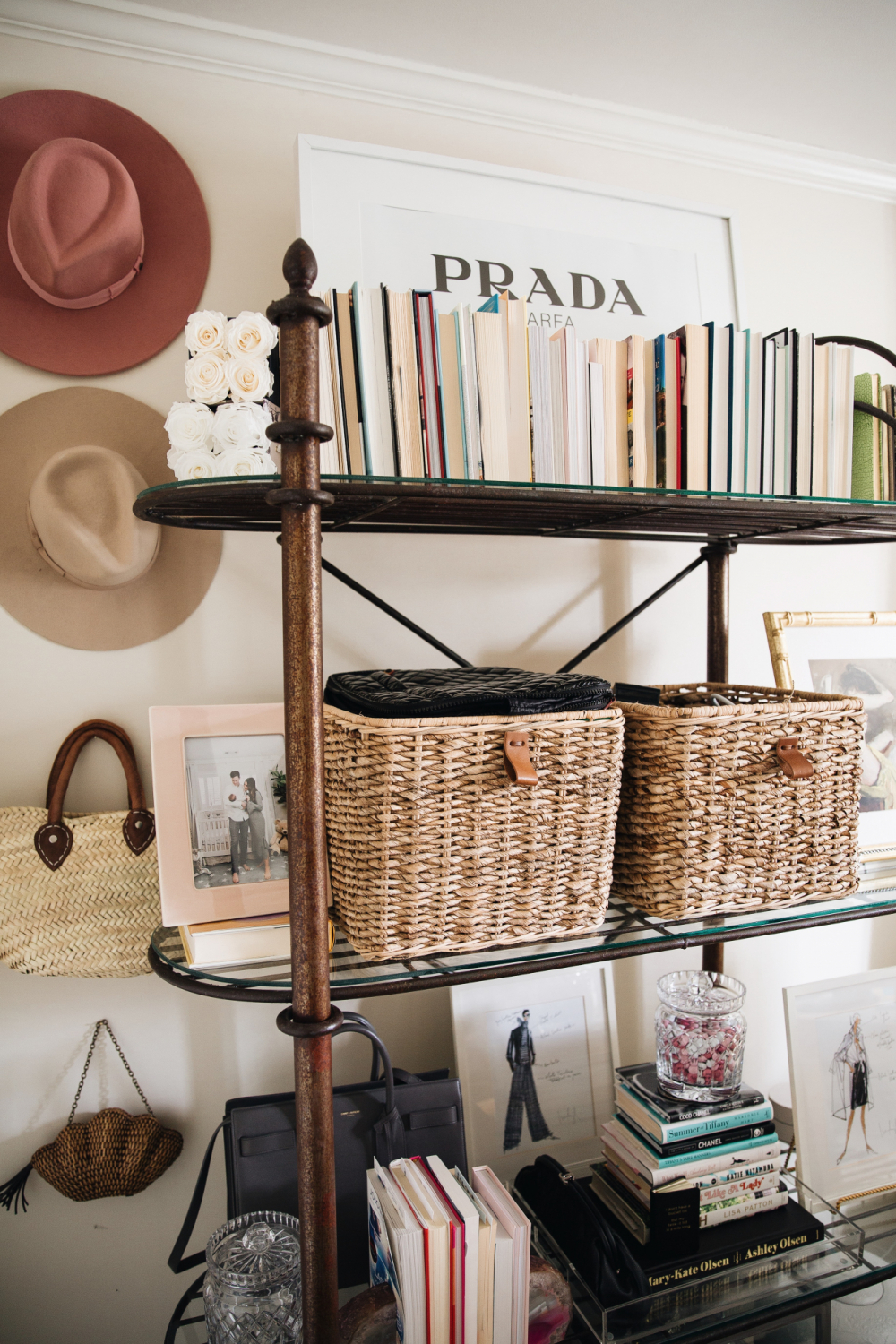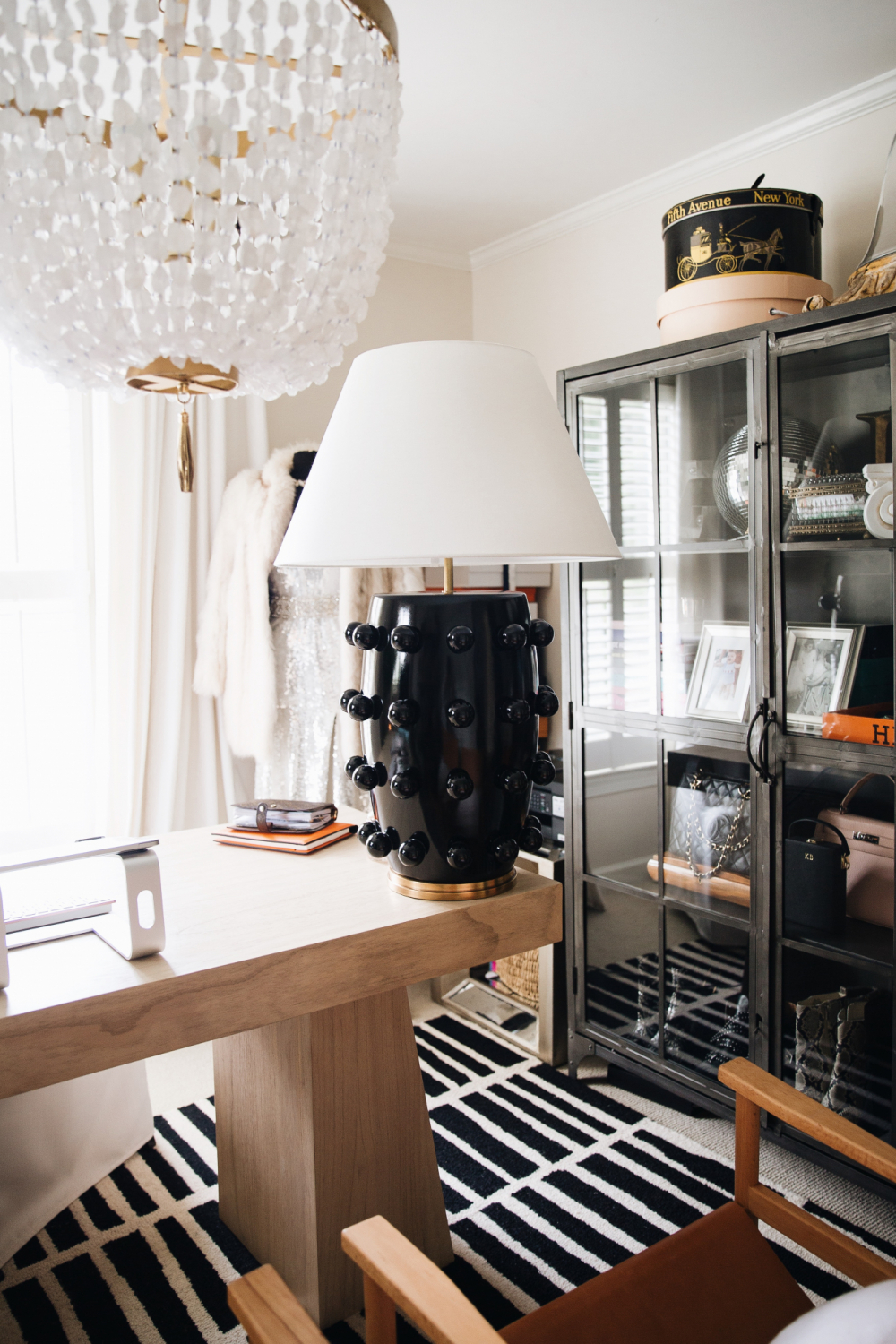 desk | lamp | chandelier | rug | leather safari chair | cashmere lumbar pillows | similar cabinet here and here | two baskets | spotted ottoman | similar African stool | desk chair | kelly wearstler lumbar pillow | planter
This setup feels much more like "me," and I really love how much of a difference these subtle changes made, while still keeping the contrast and neutral energy I find calming and not distracting.
Thanks so much for reading!  And more of our space under "home –> house tour" at the top of this site.  XO –