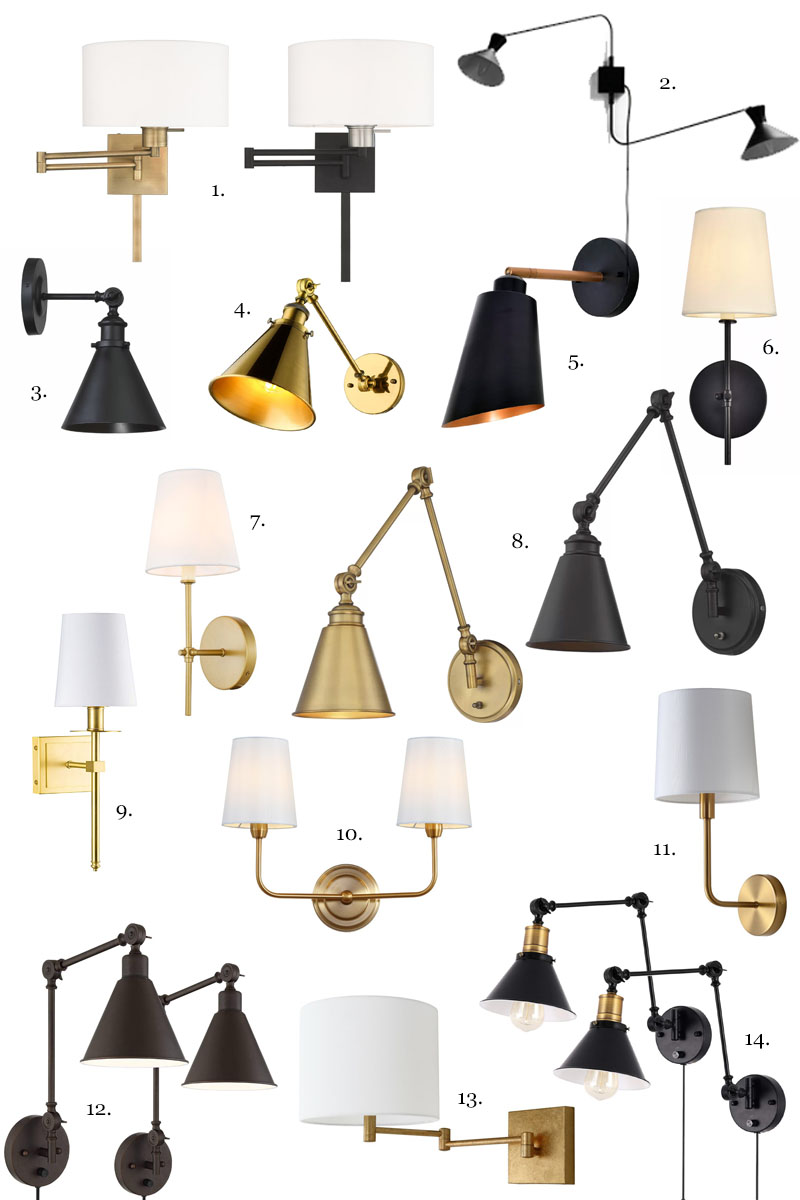 1 – I have two of these! | 2 | 3 | 4 | 5 | 6 | 7 | 8 | 9 | 10 | 11 | 12 | 13 | 14
Last week I got waist-deep into a huge sconce debate on Instagram Stories.  I've always loved the detail that sconces add to a home, but when you move frequently it doesn't feel like it's worth the trouble to knock a hole into the wall.
SO, when we moved into this home I knew some sconces were in my future. Because of the layout of our bedroom, we needed smaller bedside tables.  I didn't want a table lamp to take up half of the table, so we added these to our bedroom.  We love them (sneak peek here, full room reveal to come).  We have smart bulbs in them to make them dimmable and I couldn't love them more!
But you know that's not enough.  There are built-in bookshelves in our den/family room.  I have debated adding sconces to the bookshelves (inspiration below) since we moved in.  The places I would mount the sconces will only allow for a small backplate, and it's a whole thing.  But I think it would look so pretty!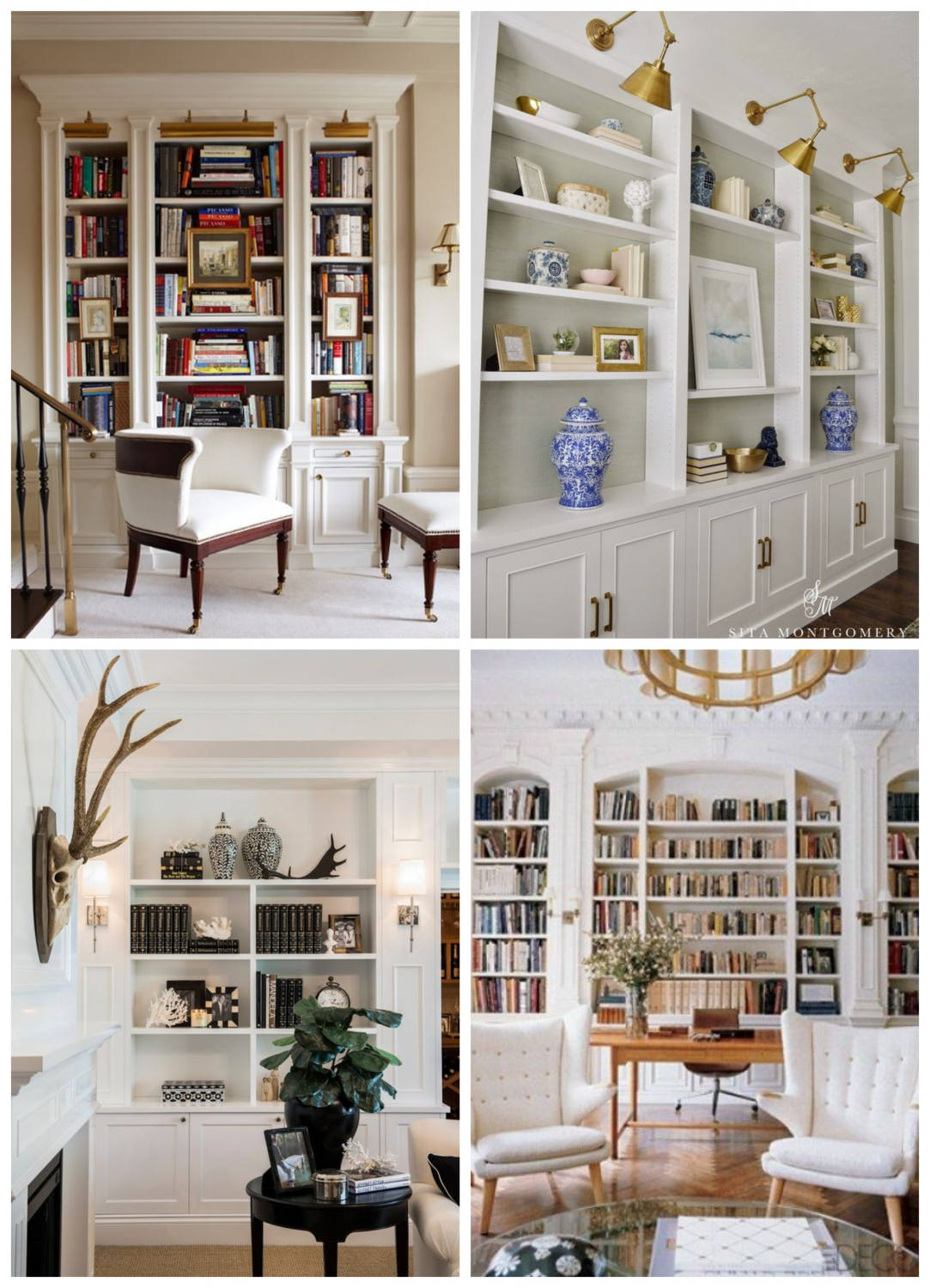 images via Pinterest
I love the contrast of a black sconce on a white wall or bookcase.  So chic.  Although you can't go wrong with gold or brass either.
Do you have sconces in your house and are you as obsessed as I am?  I want to hear!  Thanks so much for reading and sharing.  More interior content in the "home" category of this site.  XO –