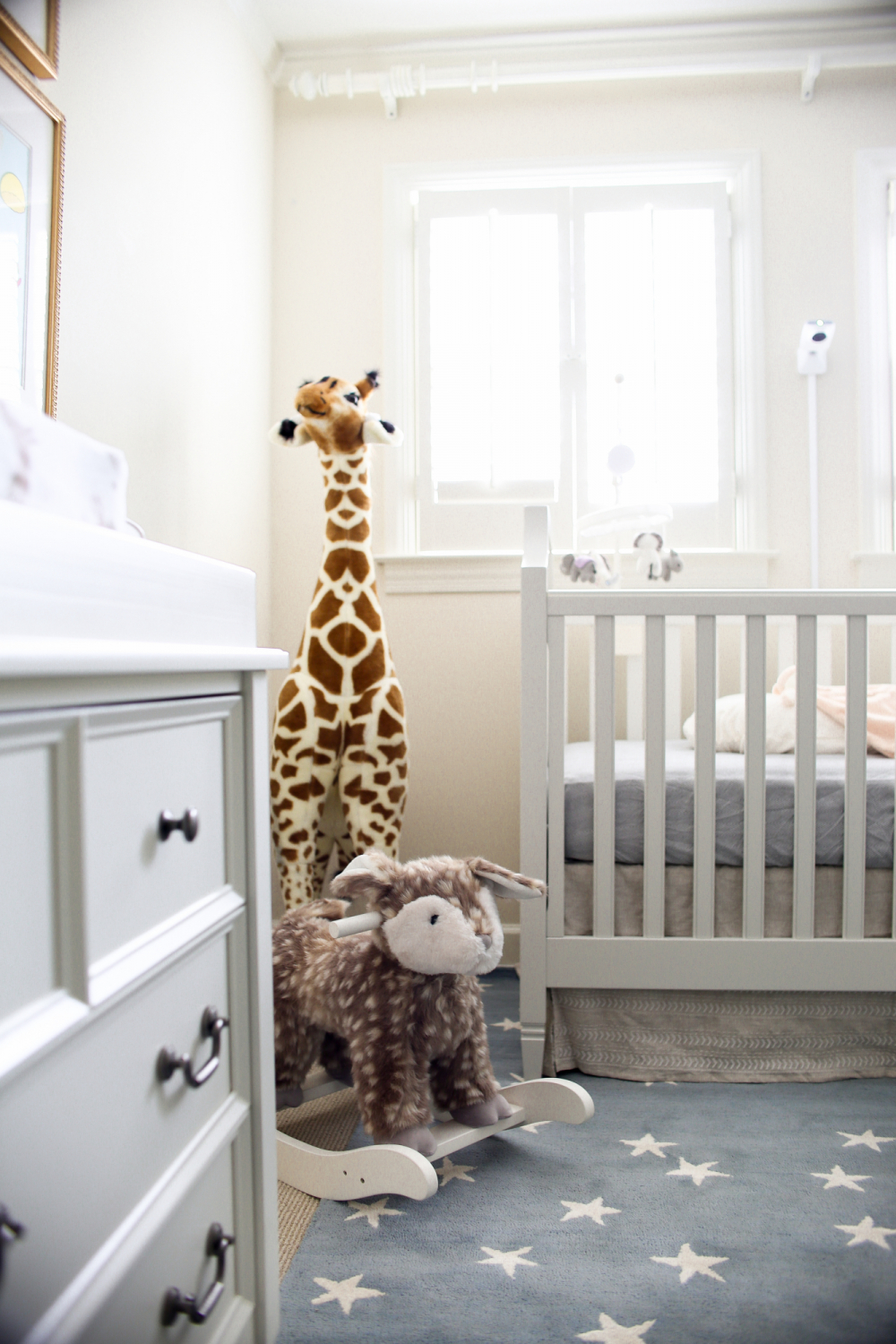 – a sneak peek into our nursery which has slowly come together and brings me so much joy (rug | rocker | giraffe | crib), more to come! –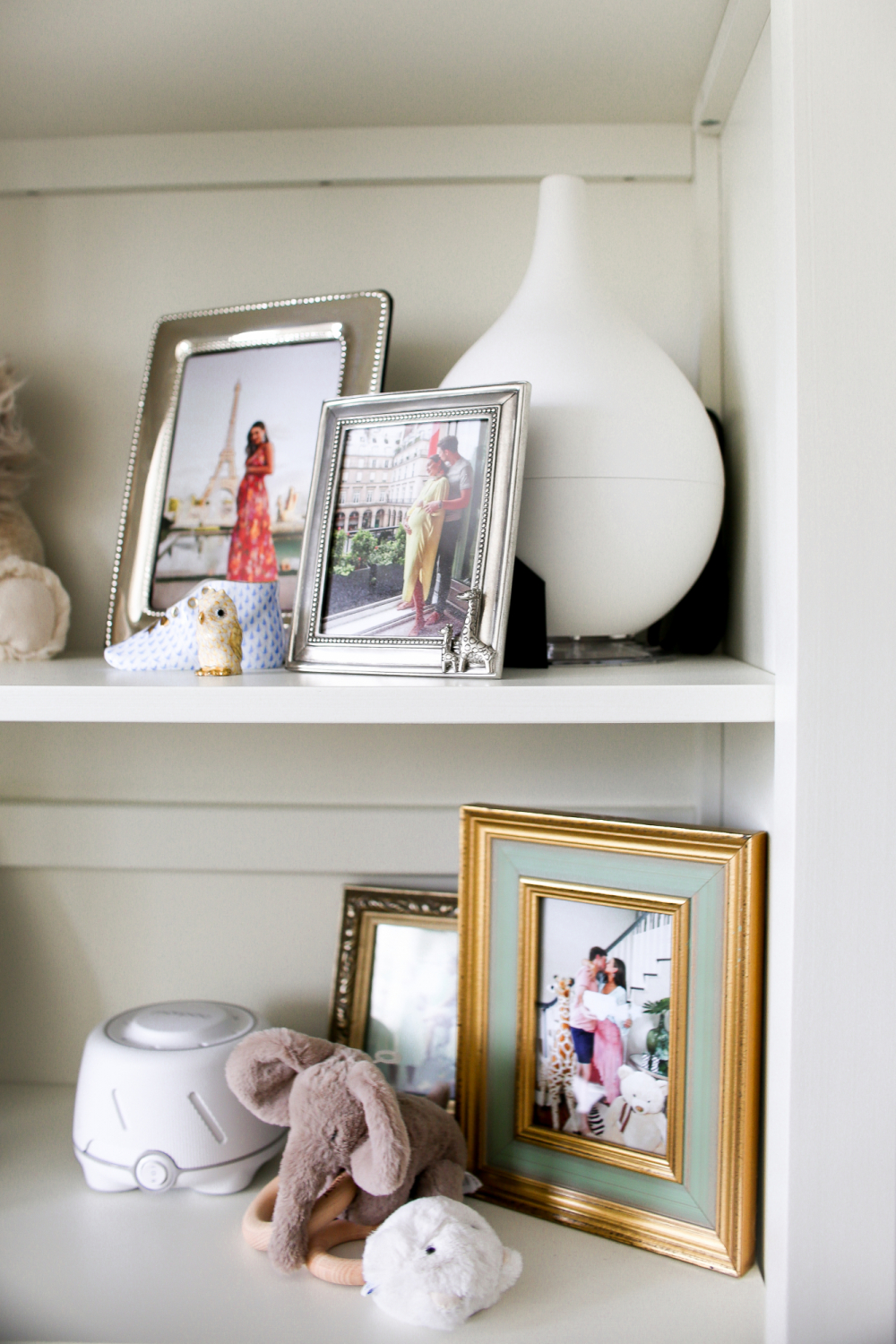 – and putting some photos of mom and dad on the bookshelf until he makes his appearance –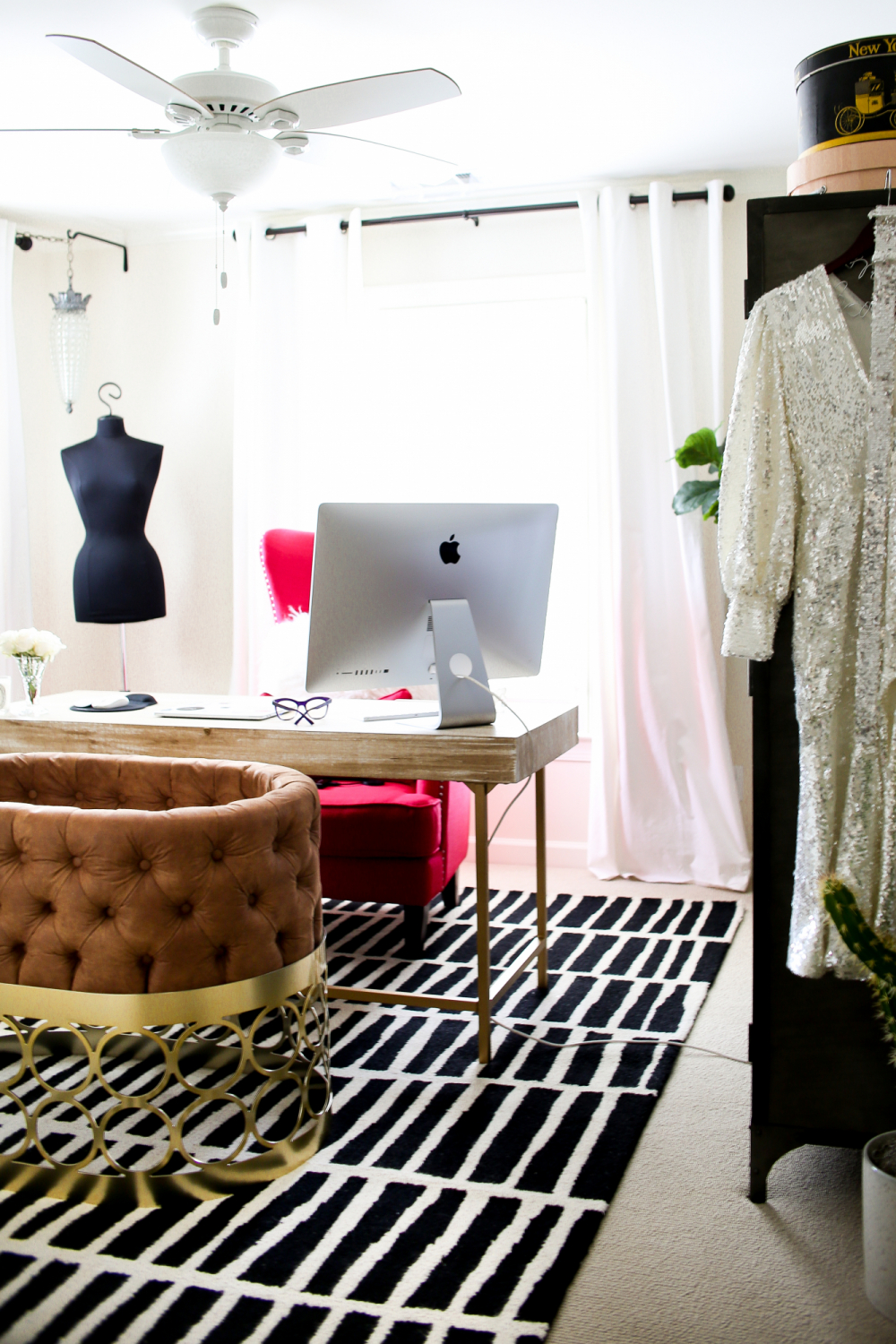 – finally getting a desk (and at 40% off!) so I can work in my office, a miracle moment! we're still working on it, but it's getting there – bassinet shared here –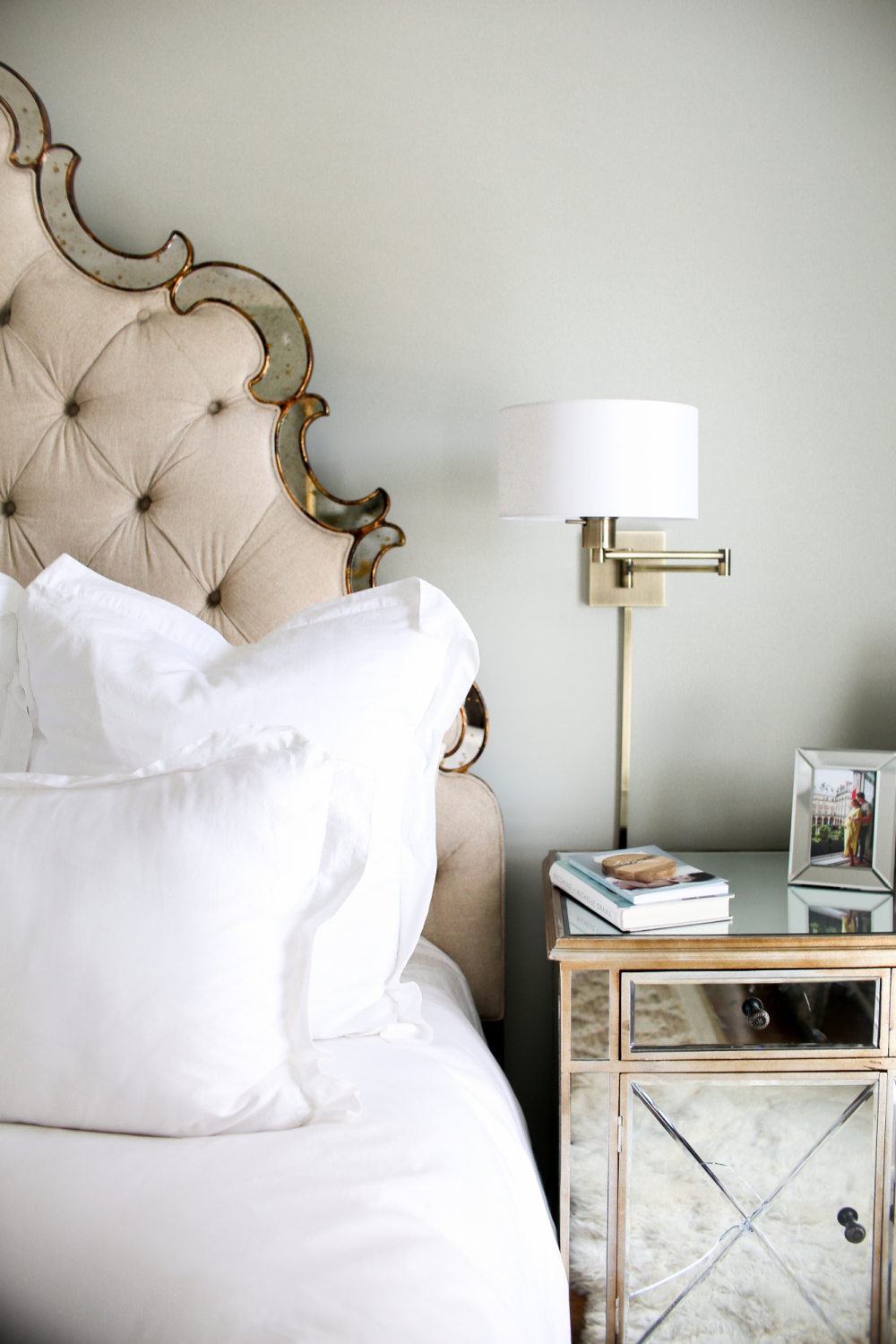 – Christian hanging these fabulous sconces in our bedroom –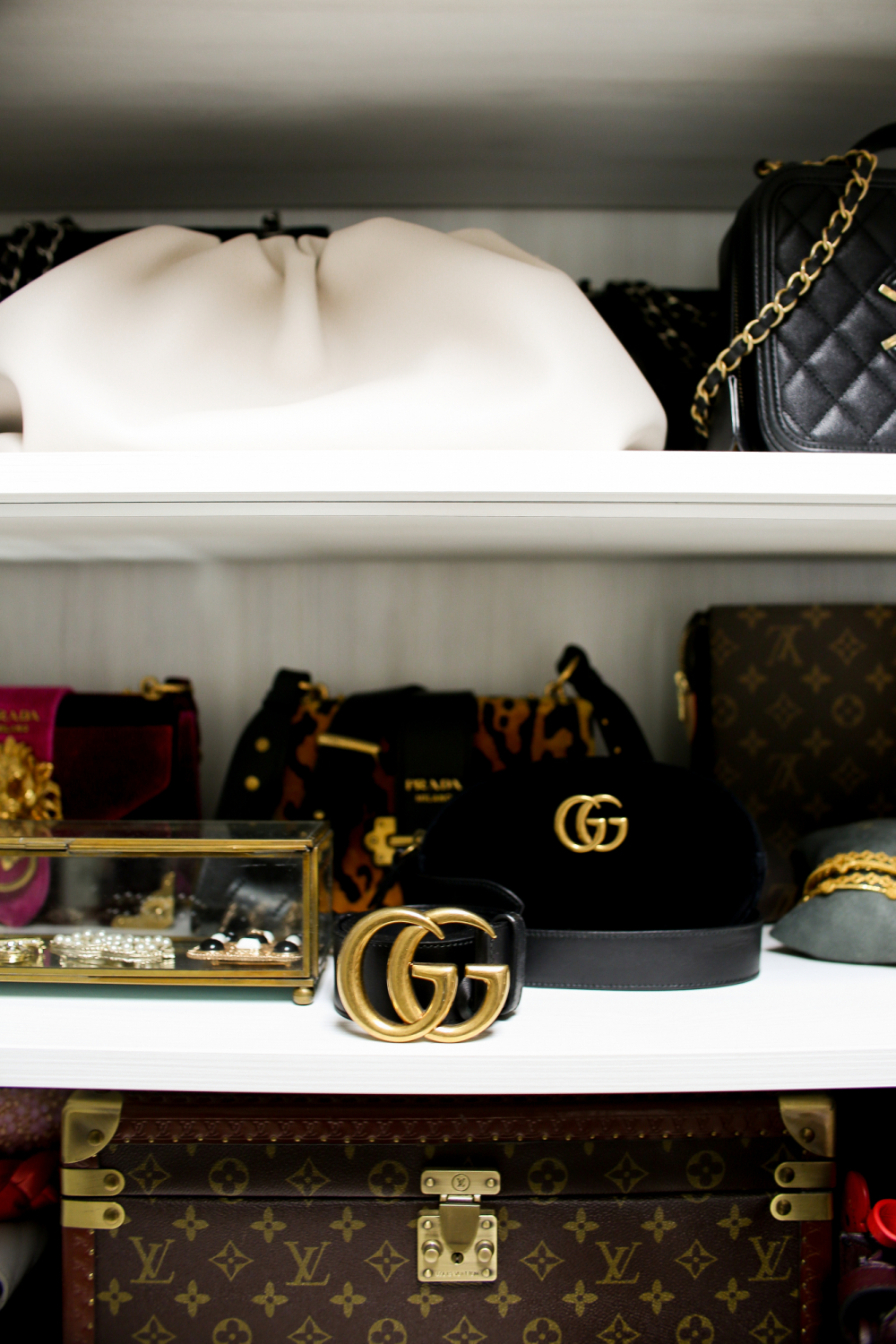 – finally finding my Gucci belt after misplacing it during the move this summer –
Cheers to the weekend!  Christian and I have both been busy little bees this week getting things checked off of our to-do list.  I think that means we might be able to actually do a little relaxing this weekend (!!!).  We plan on watching the football game with some friends, I have just a few deadline projects to work on, and we'll enjoy one of our (potentially) last quiet weekends before our little guy arrives.
Speaking of that little guy, his nursery is nearly complete!  We are still waiting on a few pieces to come in and the blackout drapes are being hemmed, but I feel so much more mentally and emotionally ready for him now that I can envision our future trio in his little room.
It must just be a psychological thing, but that "nesting" phase is real.  My sister so kindly came in town for 24 hours last weekend to help us feel more prepared.  It was truly SO helpful.  We washed everything, organized the dresser, sterilized the bottles and pacifiers and set up the changing stations up and downstairs.  Just having that final mom touch from her made me feel like our house is ready.  Just in the nick of time!
I had a really exciting moment when I finally found a belt I had misplaced during our move.  I knew I had "put it in a safe place" which means I inevitably hid it from myself.  It was in its dust bag in a purse.  I felt like I had won a prize when I found it!  Anyone else do that to themselves?  Hide things from others… and then ultimately yourself?
Now that the nursery is in a better place, we'll be putting the finishing touches on our dining room next week.  The wallpaper gets installed and the final two pieces of furniture arrive.  It will also be ready for the holidays just in the nick of time (are you guys sensing a theme here?).  I am so excited!  Our living room project is still in the works, but we're hoping it will also be complete before 2020.  Which means lots of room reveals in early 2020!!
That's about all for now, I'd love to hear how you guys are gearing up for Thanksgiving!  Thanks so much for reading – XO –