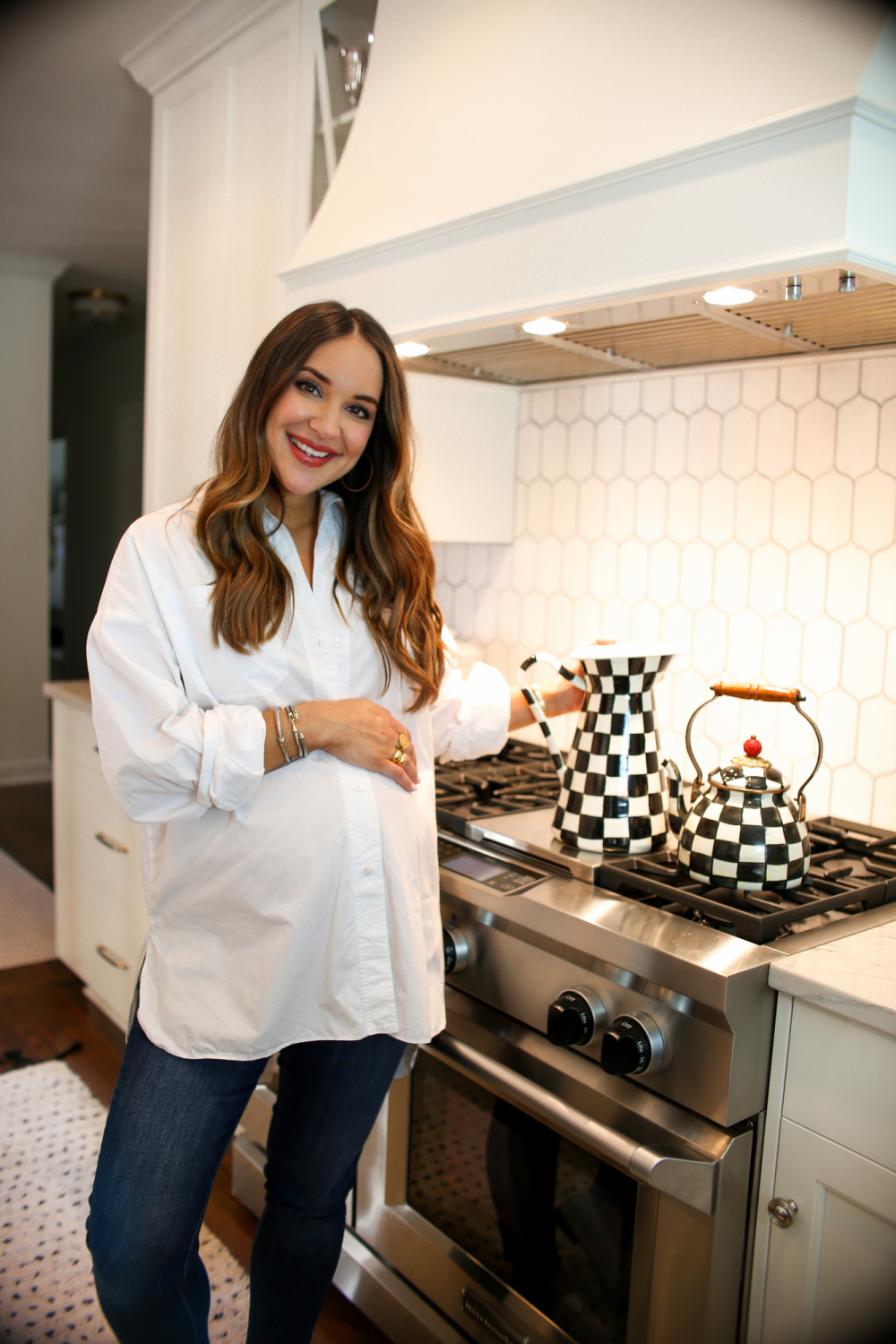 I know I can't be the only person who has been asked by their mom already, "is there anything you want for Christmas?"  I can't believe the time is already around the corner, but we're buying gifts earlier and earlier each year, so there's no time like the present!
Today I want to share a few of my favorite gifting categories with Neiman Marcus.  From cozy lounge pieces to beauty, fragrance and home – they have you covered no matter who you're shopping for.
COZY
These are my favorite pajamas by a landslide (I also have and love these).  They're so soft, and I've been amazed at how much they've worked for pregnancy!  I have several pairs of Eberjey pajamas and I've been wearing them throughout each trimester.  I know they'll work just as easily once this baby is here as well, thanks to all of the buttons.  You can't go wrong asking for some of these pajamas for yourself or gifting them to your favorite gal.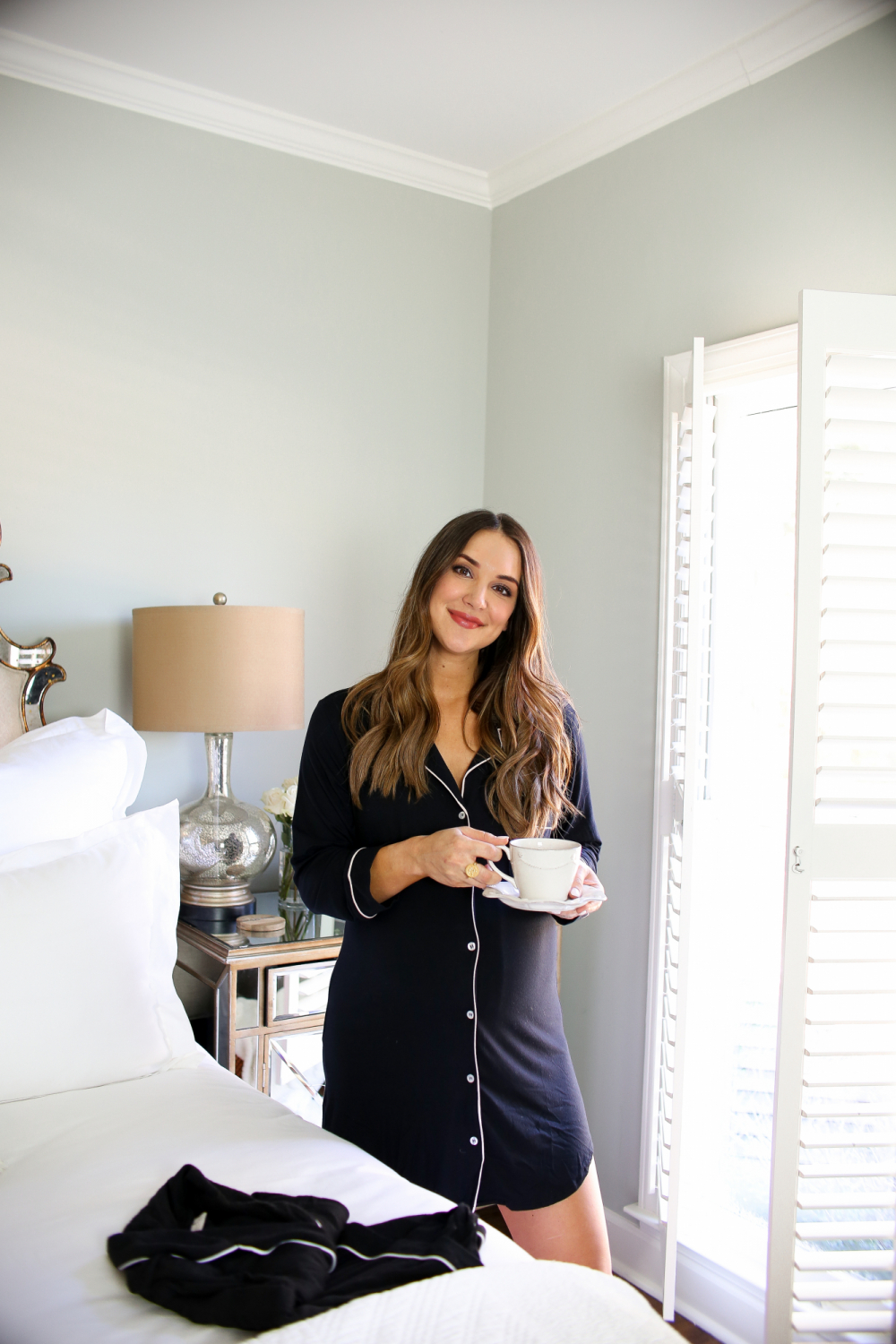 BEAUTY
I discovered Elemis in London several years ago and have been a huge fan ever since.  If you've ever tried any of their cleansing balms, you'll know they literally smell like the spa.  It's intoxicating.  I also love keeping a mist like this one at my desk for an afternoon pick-me-up, making this a great gift idea for the working gal.  I also think this primer would be a great gift idea for the makeup lover.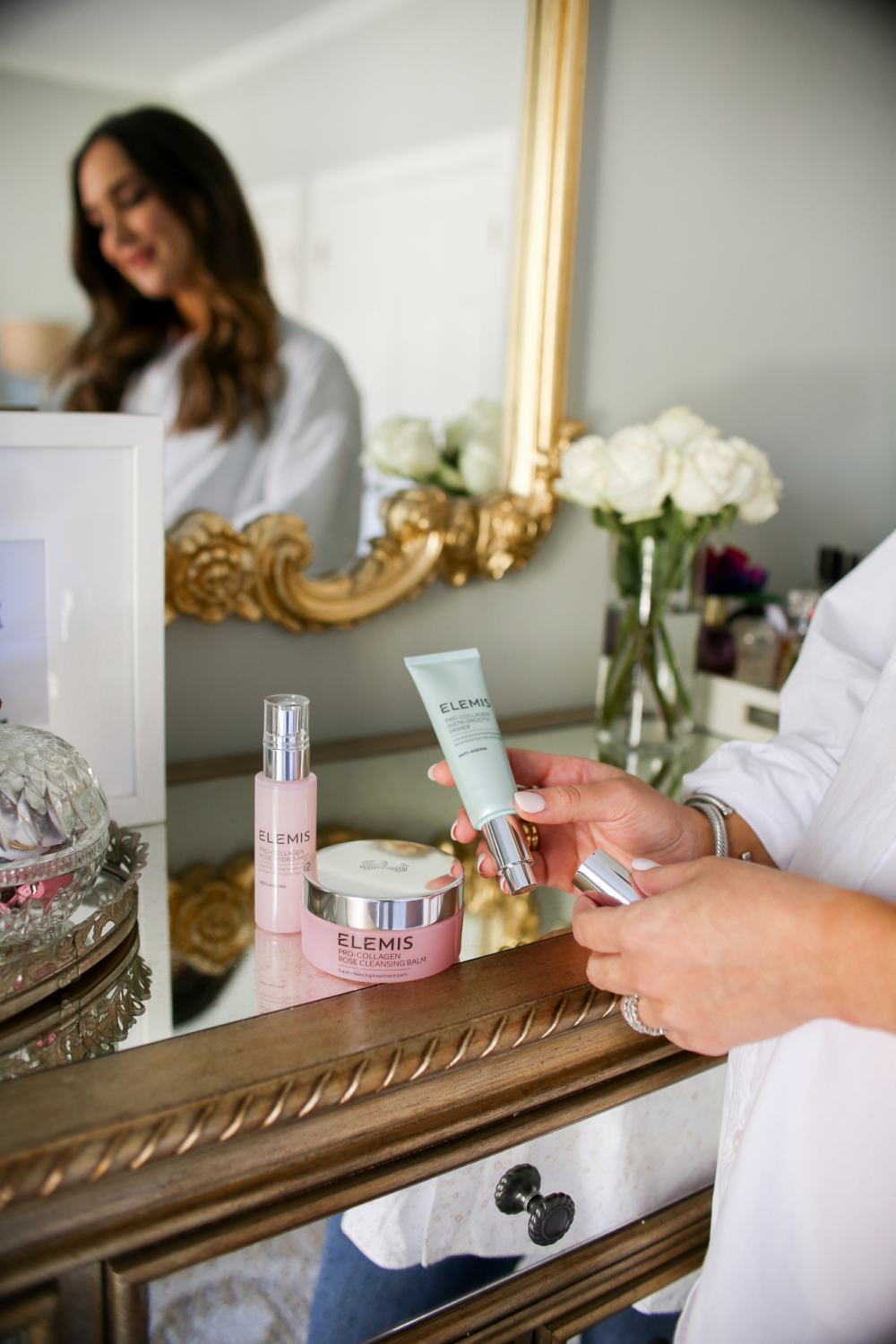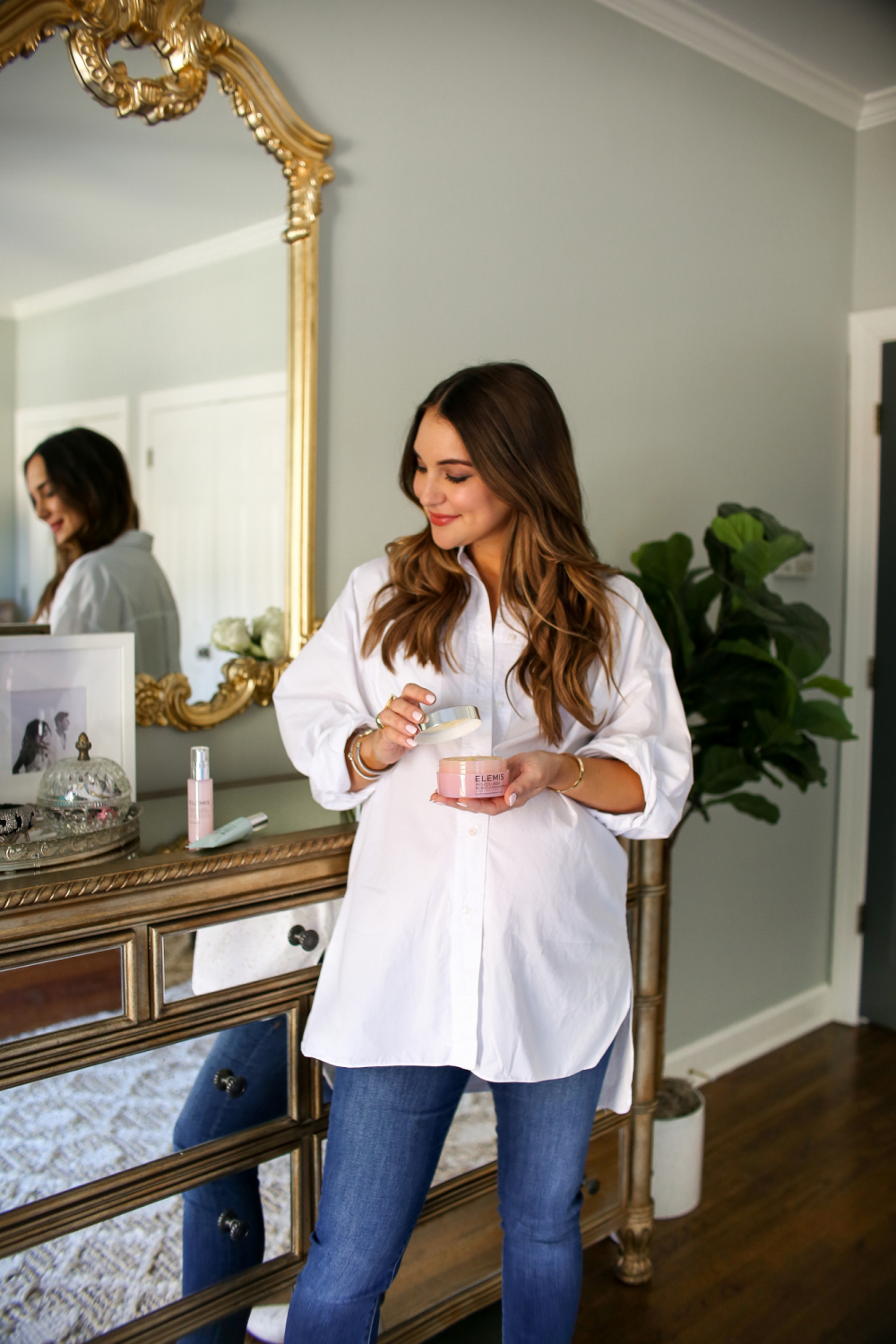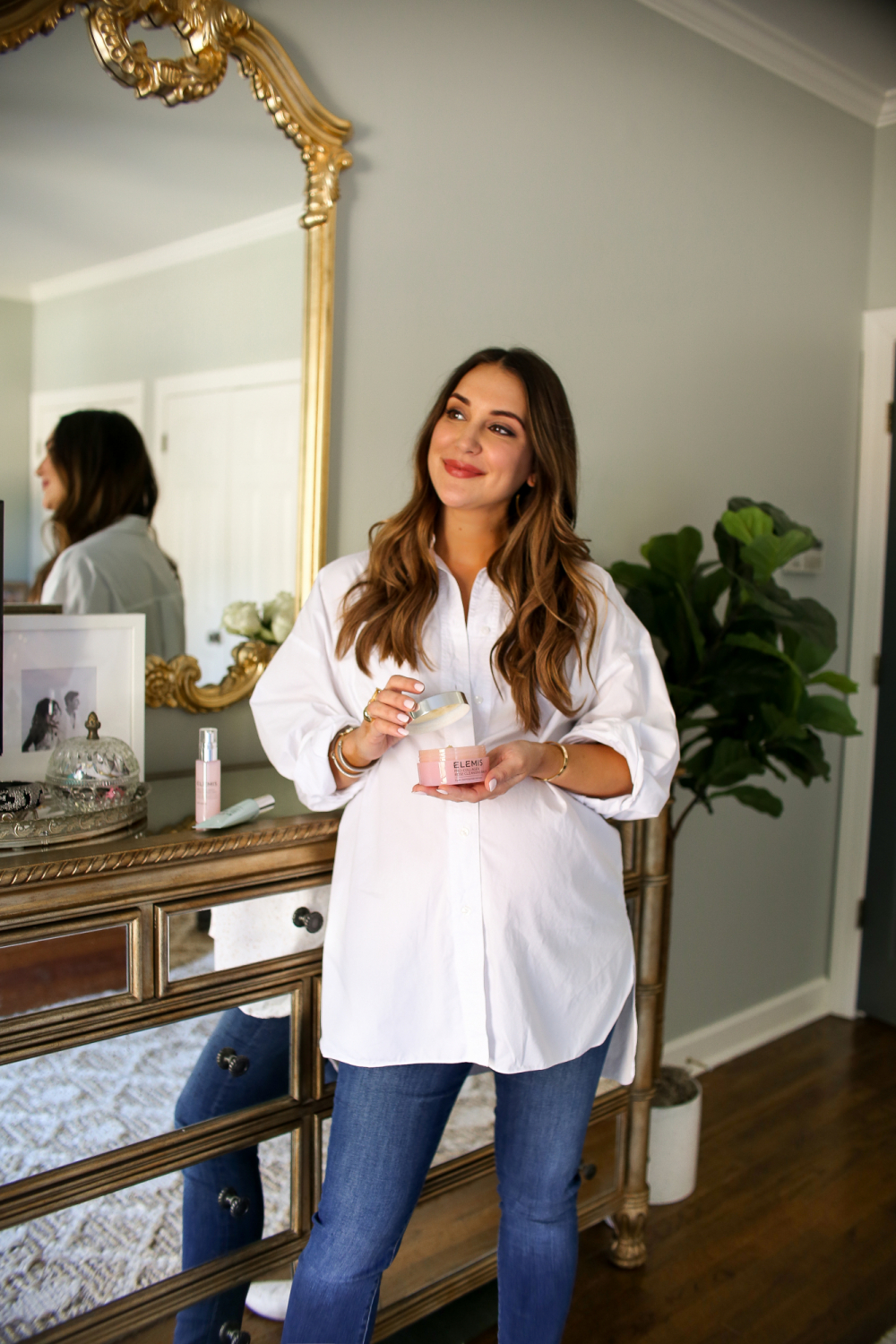 FRAGRANCE
These are two YSL fragrances that are so deliciously luxe!  One I've just recently started wearing and the other I've had for quite some time.  YSL Beaute Libre is this dreamy combination of lavender, orange blossom and musk.  YSL Beaute Paris is more feminine and floral.  I probably reach for Libre a little more often, but they are both such beautiful and fabulous scents.  A great gift for the ladies.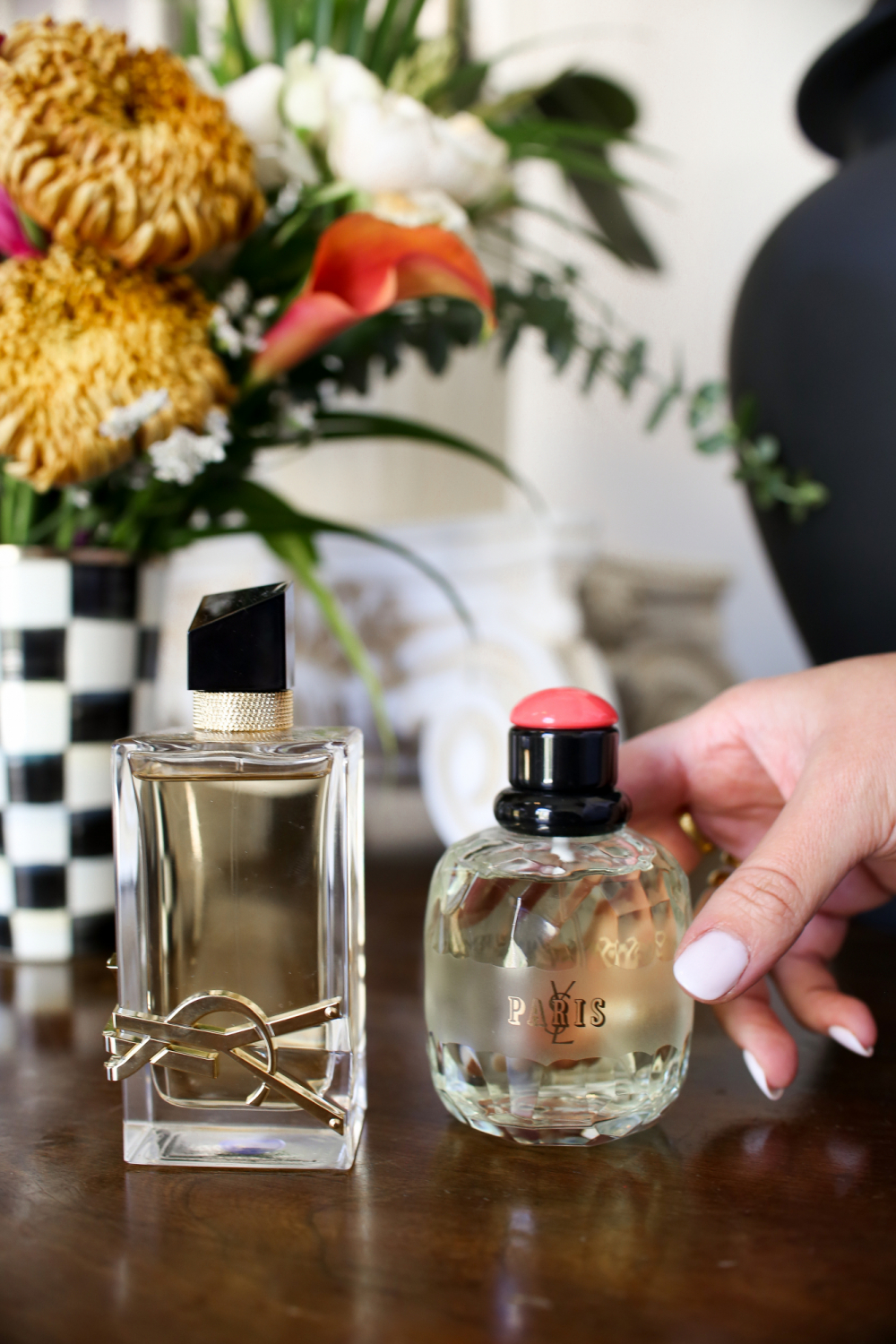 HOME
You guys know I love MacKenzie-Childs.  In fact, my mom first discovered the brand decades ago in a Neiman Marcus, and that's how I knew about MacKenzie-Childs as a little girl.  A courtly check tea kettle is such a classic kitchen item, both decorative and functional. I know it would make a fabulous gift.  I also love this pitcher for flowers, greenery and holiday punches!
And you can never go wrong with a candle.  Diptyque is one of my favorite luxe candle brands, particularly the Roses scent.  They also sell mini versions, like this one or this set, at Neiman Marcus that would be great stocking stuffers or gifts for coworkers or white elephant parties.  I've always wanted one of these… maybe one day I'll splurge!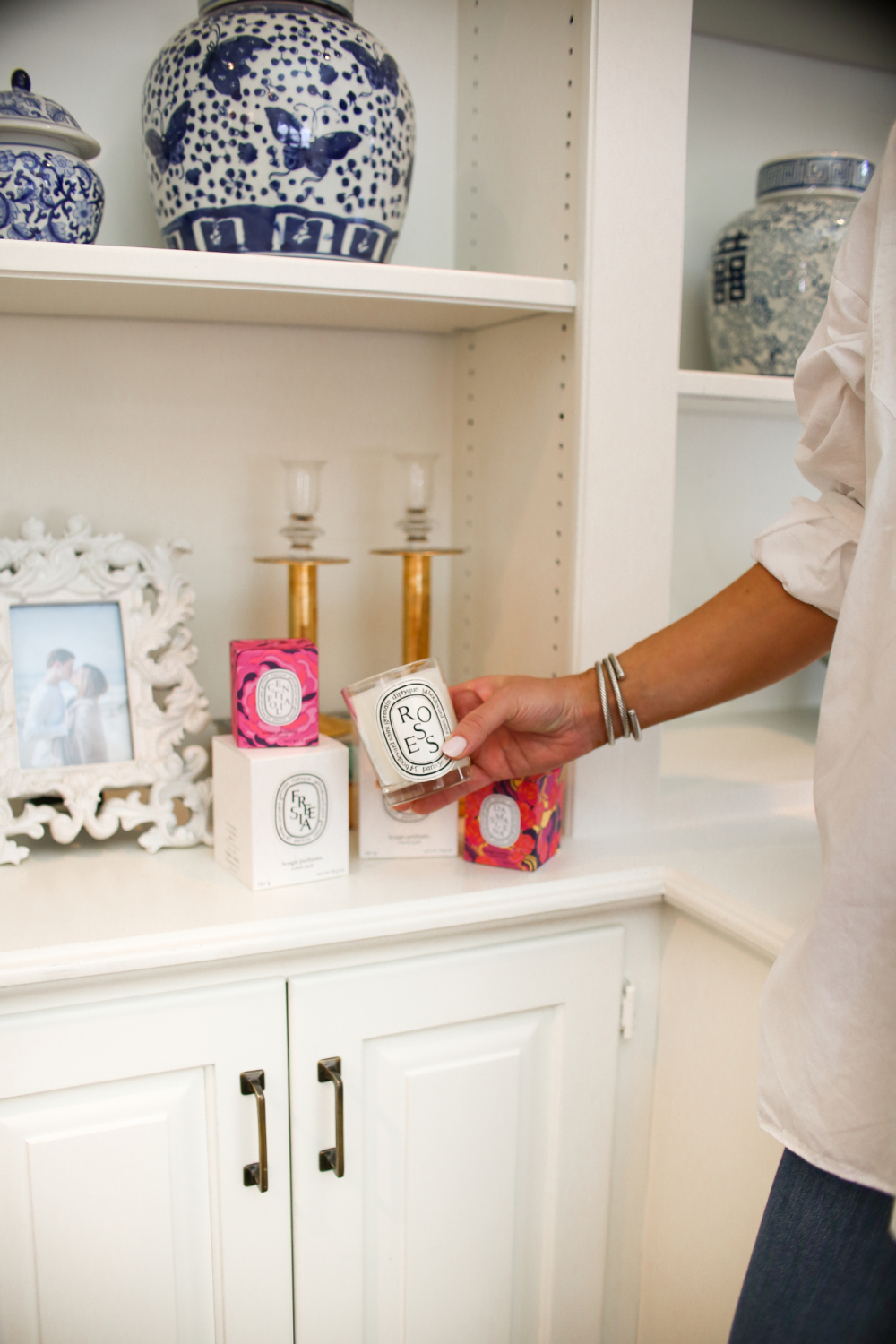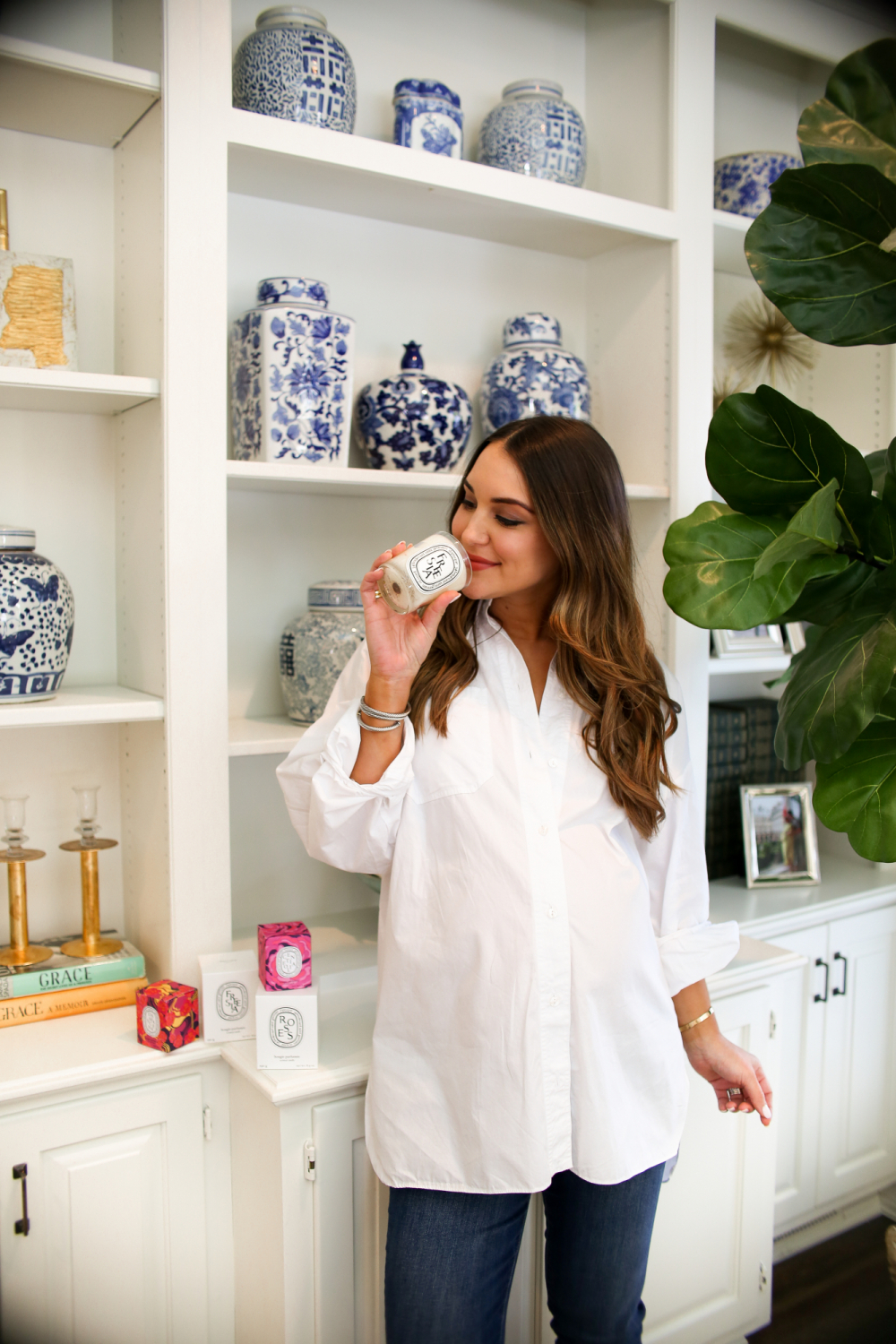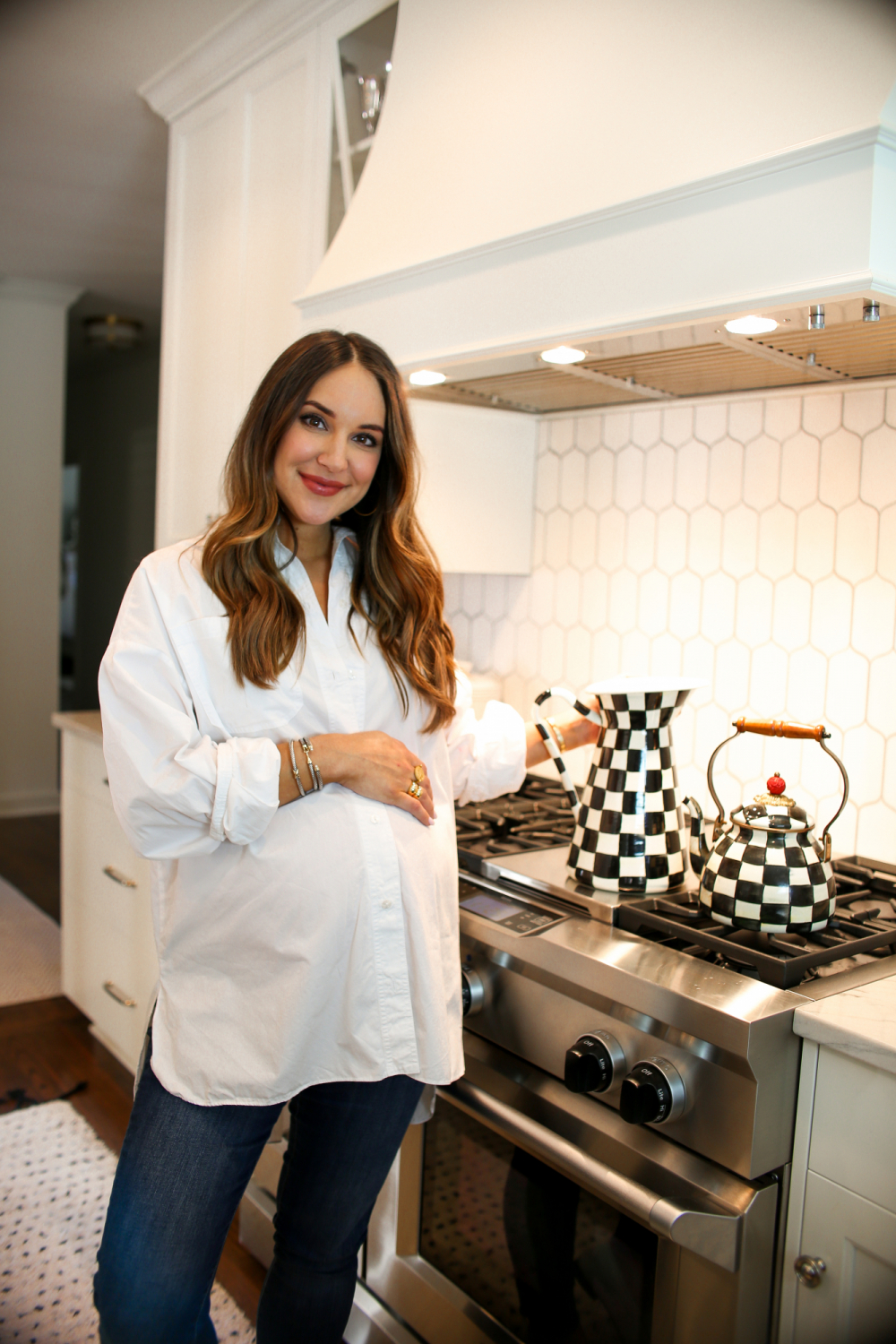 photos by Christian Barnes
denim | similar shirt here, here and here | bracelet 1, 2, 3
Have you thought about holiday gifting yet?  I'd love to hear some of your favorite gifts you gave last year or what might be on your mind for this year.  We could all use the ideas!
And when in doubt, you can always stroll the aisles of Neiman Marcus (my favorite) or do some online window shopping.  They truly cover every category, so you can hit it all at once.
Thanks so much for reading and sharing – XO –
brought to you by Neiman Marcus