I splurged on this cape a few years ago when I was in London as my souvenir from the trip.  Since then, I've worn it so many times as both a scarf and a cape.  It's so soft, so versatile, timeless and best of all – it always fits.  Even when you're 9 months pregnant!
I will be sharing some of my top maternity favorites this week, as I'm (hopefully) in the last week of my pregnancy, but these leggings are definitely top of list.  I love the non-maternity version (styled here and here), so it's no surprise the maternity version has been essential this fall.
A great cape is another piece that is great to have whether you're pregnant or not.  Bonus points if it's cashmere and feels like a big blanket hug.  I'm linking a few favorite picks at the bottom of this post!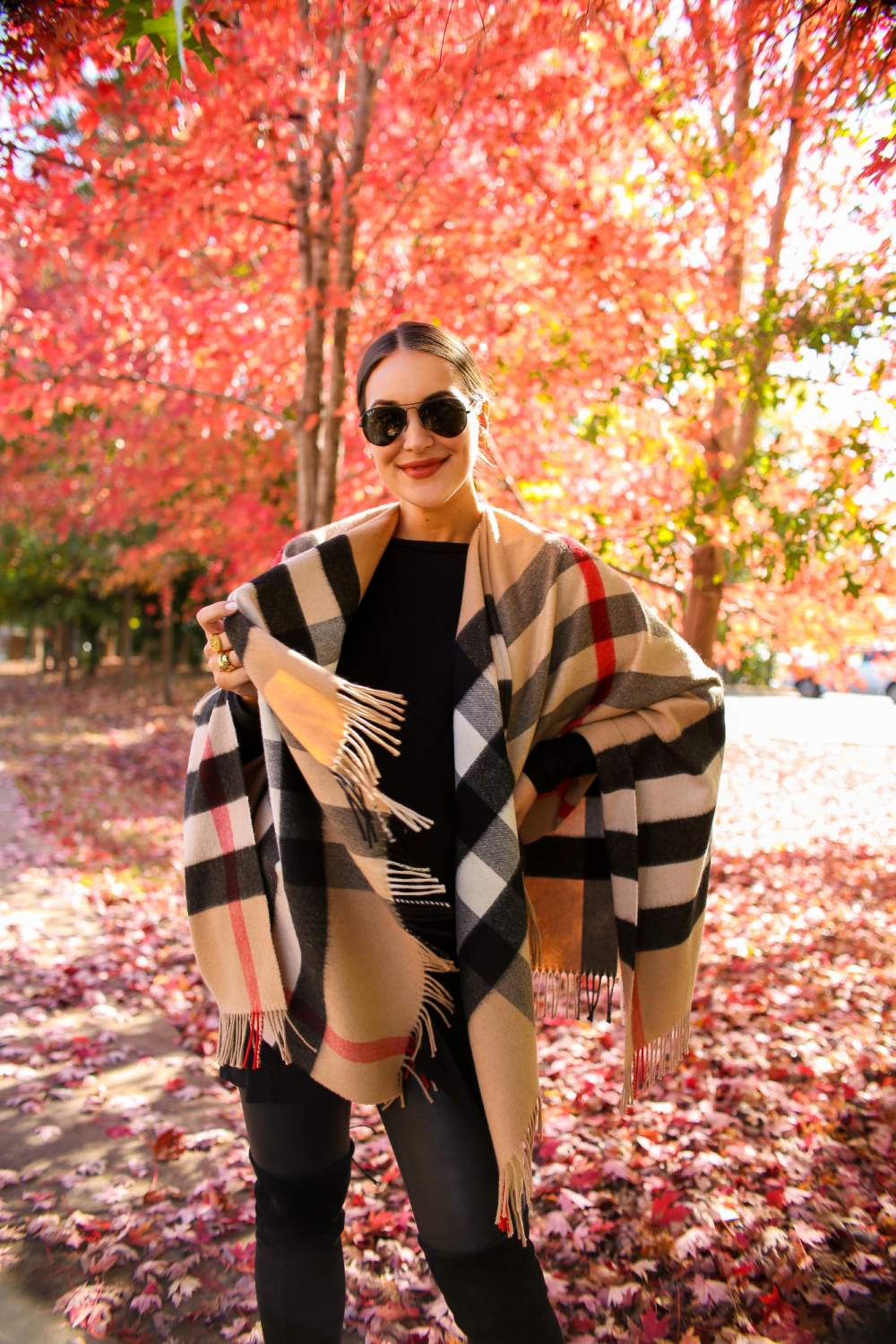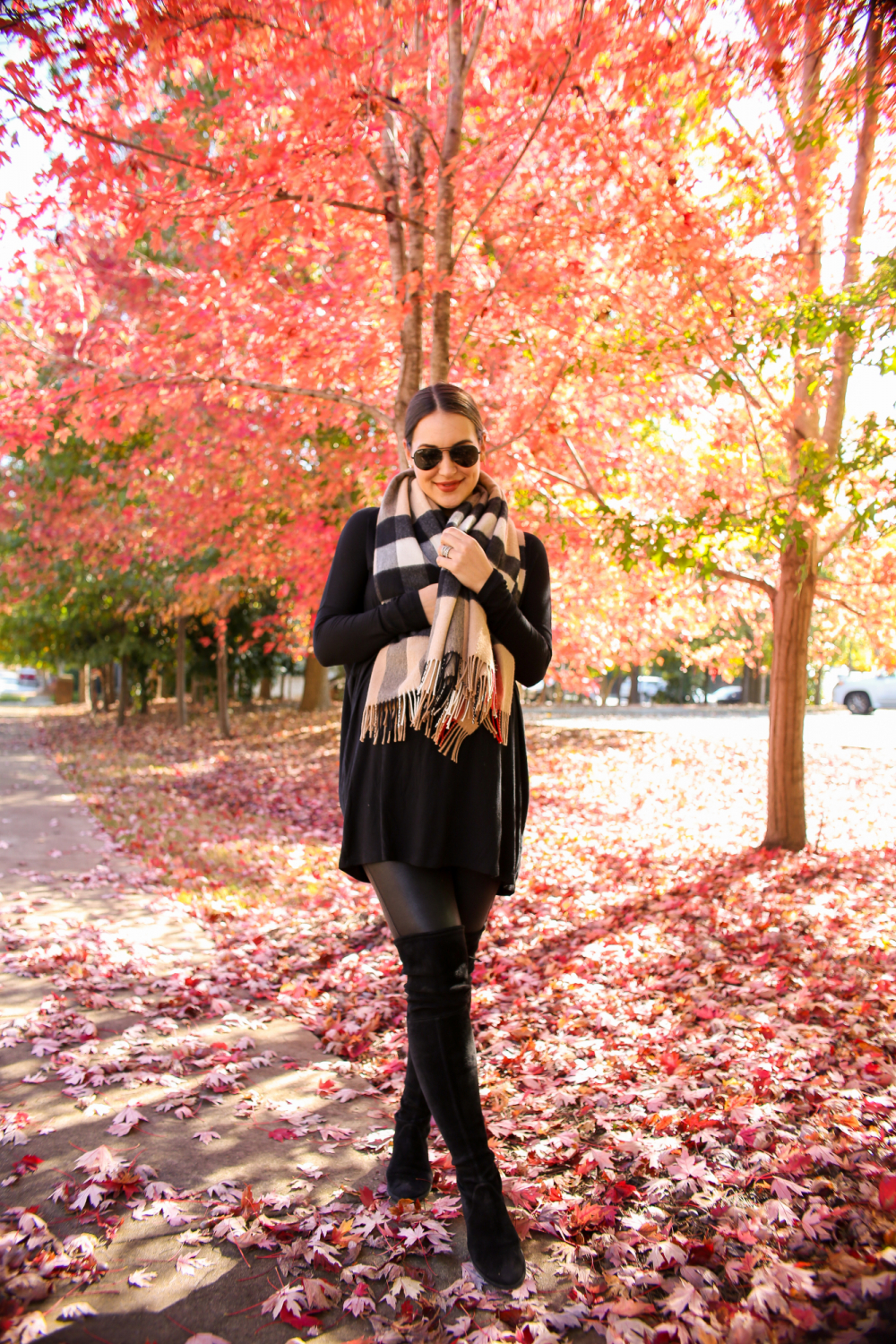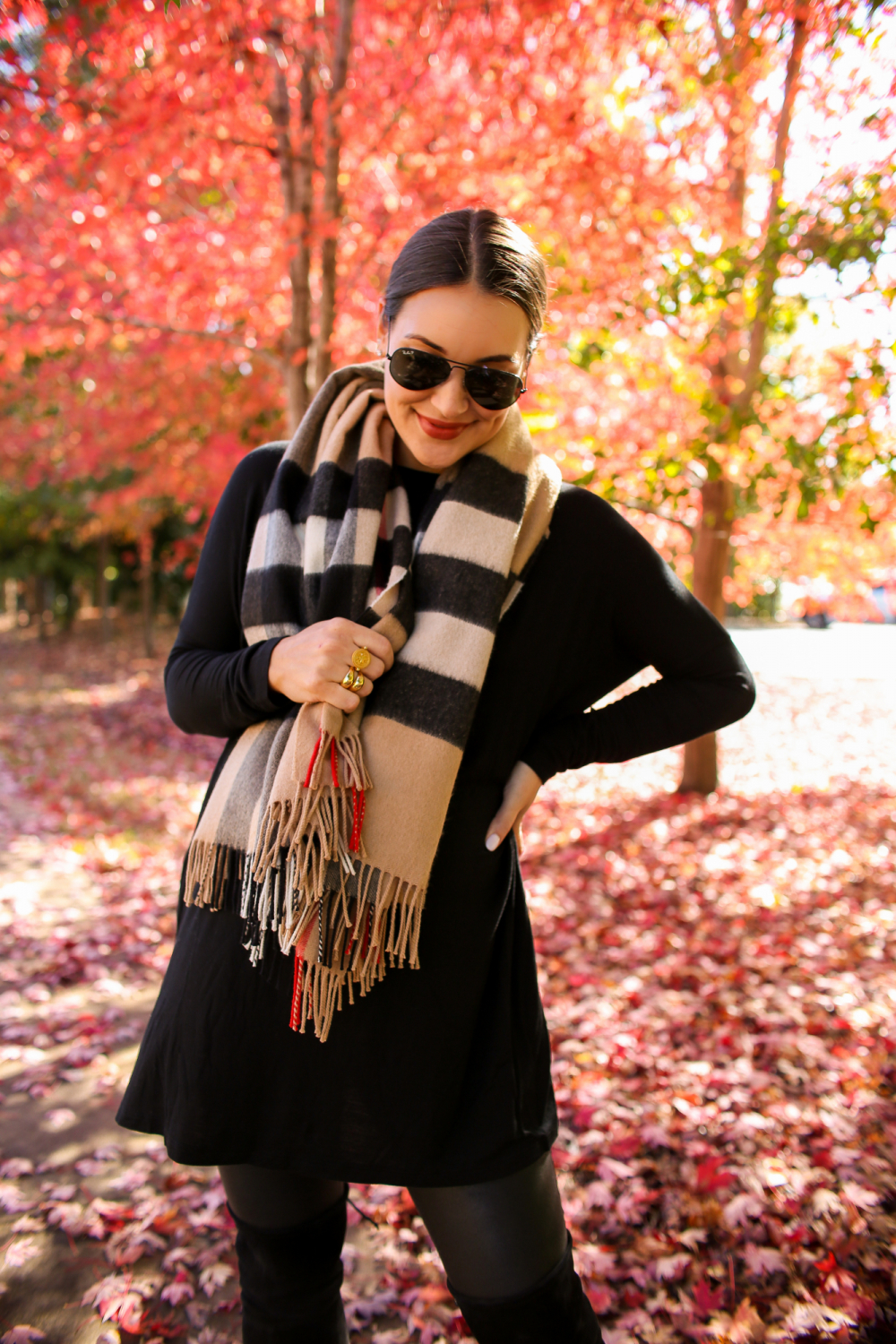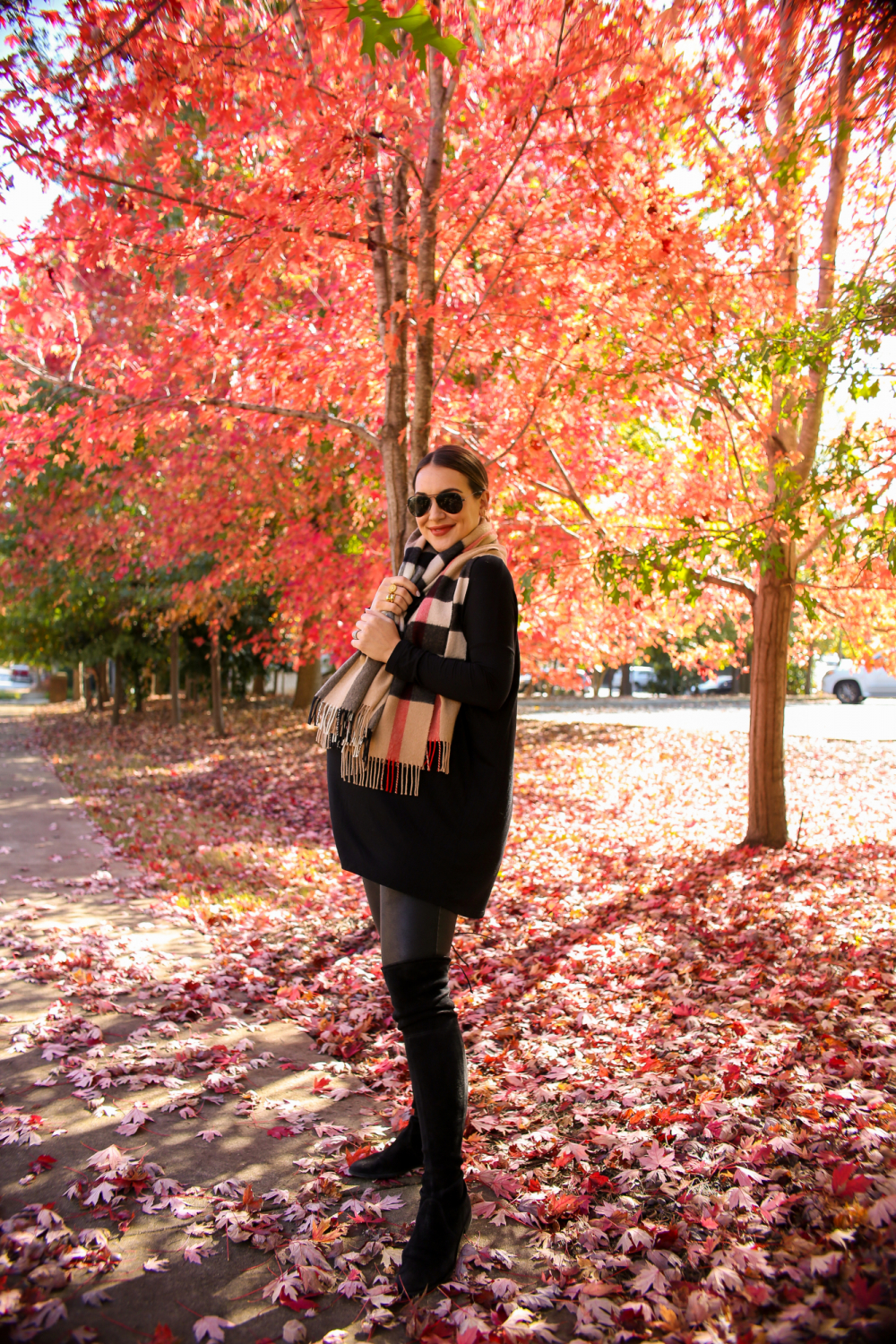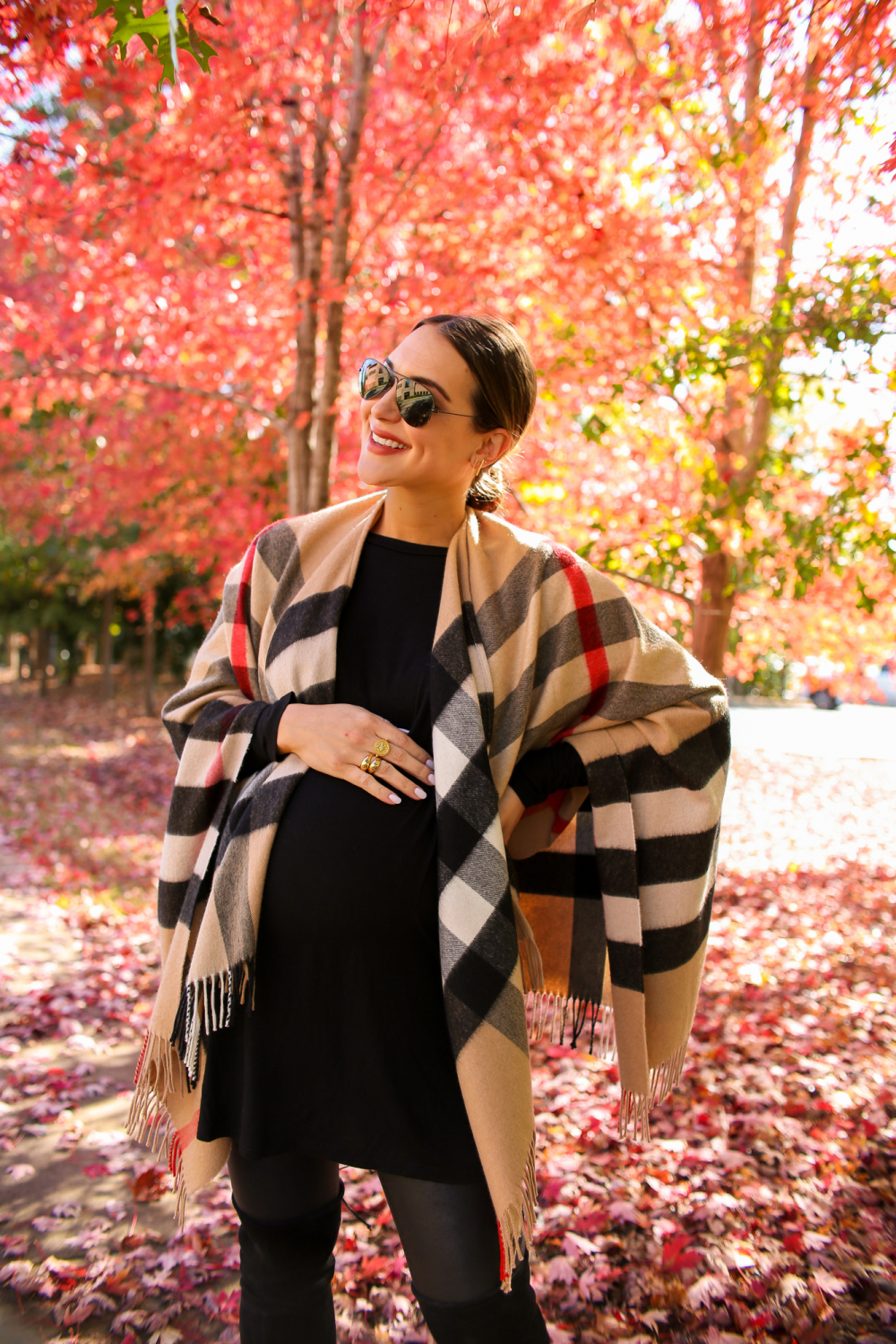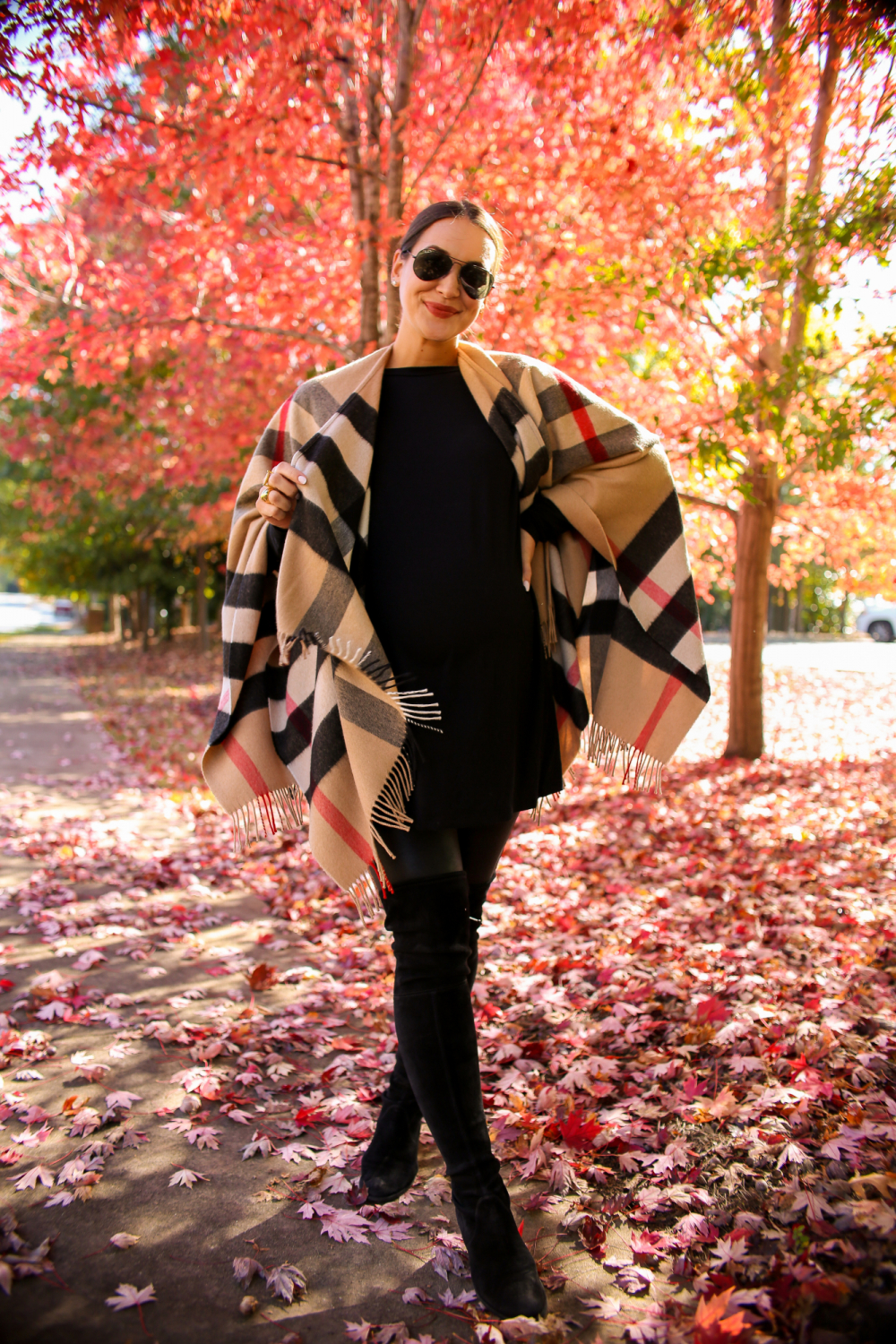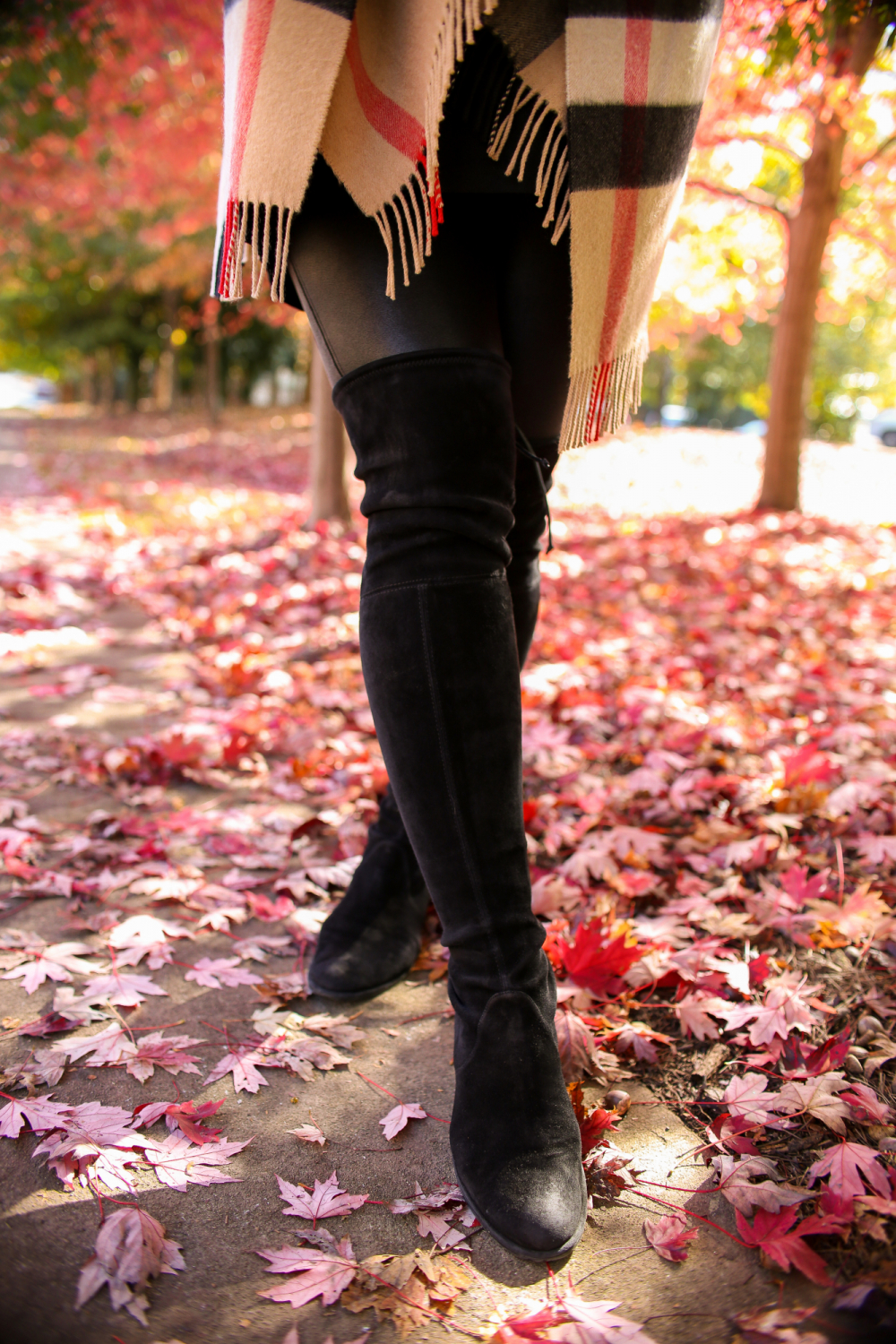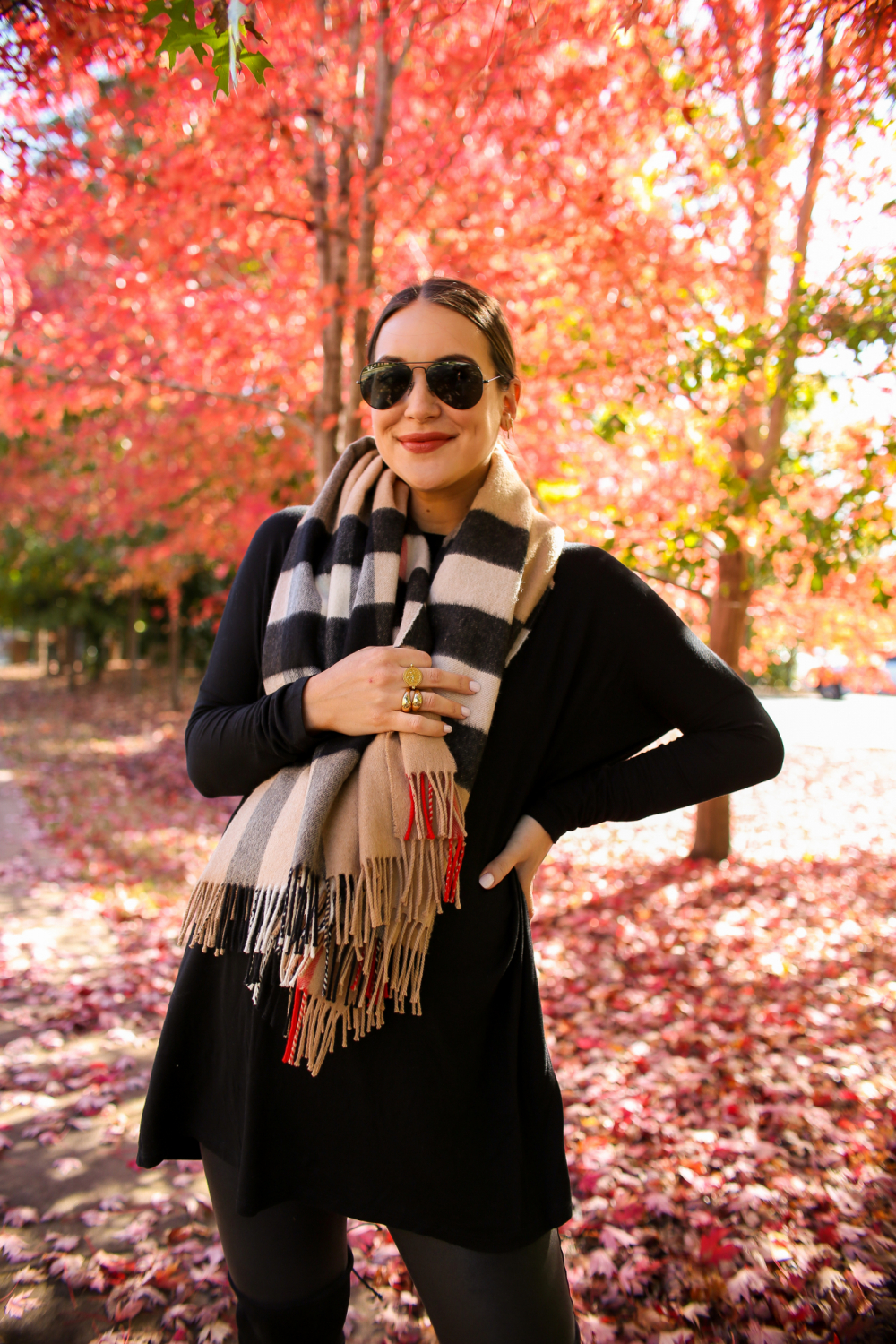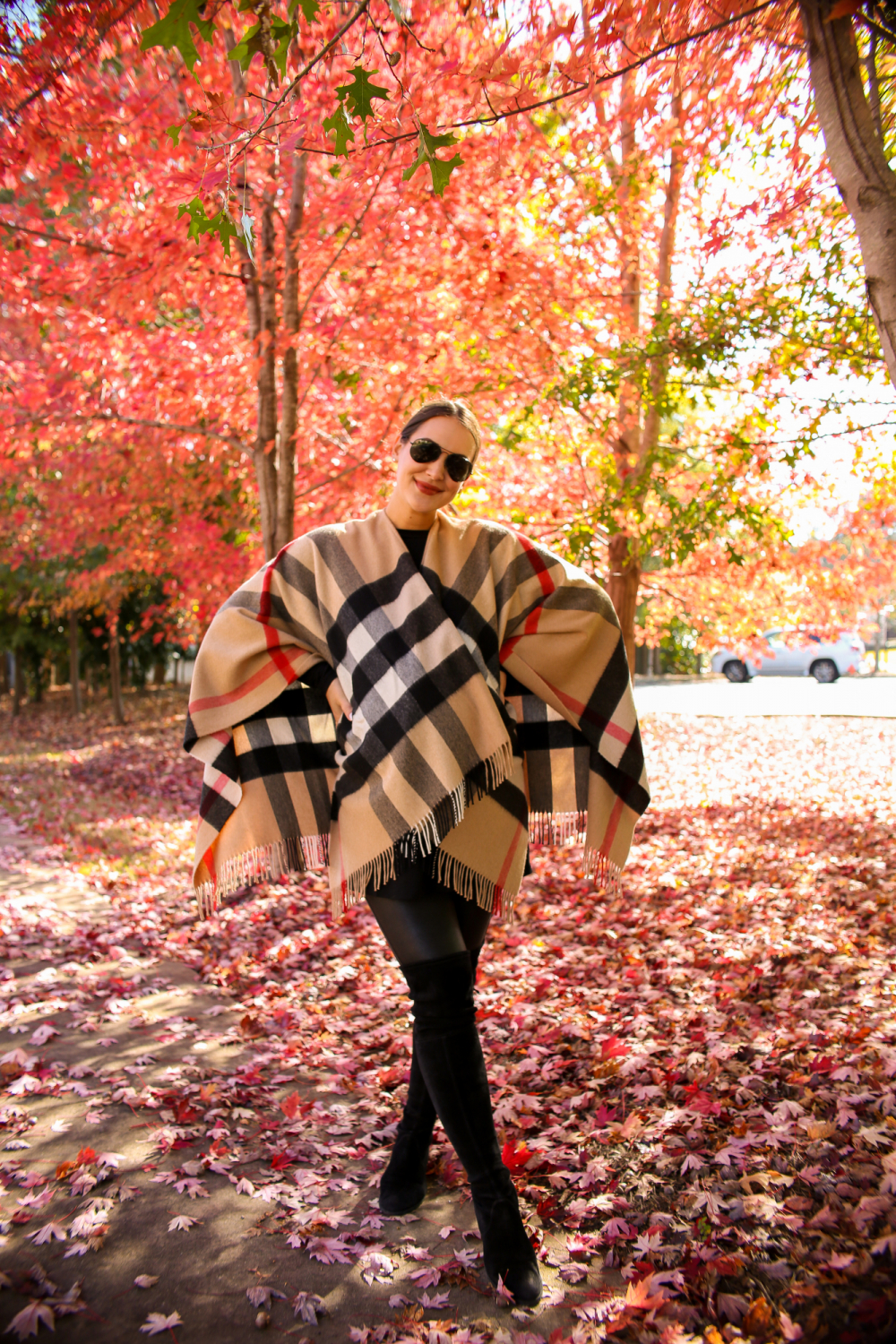 photos by Christian Barnes
cape, also love this one and this one | leggings, non maternity version here | boots, similar look for less here | sunglasses, love these and these for less | similar top here and here | middle finger ring | index finger rings | earrings | lip in Marsala
Are you much of a cape-wearer?  One of the best parts of a cape is that you can usually wear them as either a big blanket scarf or a cape.  Then if you decide to splurge, at least you know you're getting 2-in-1!
Thank you so much for reading! XO –