It was so fun putting together this fall trend report in '21, that this year I wanted to put together another one to get us excited about what's ahead. Let's get into the fall 2023 fashion trends that I'm excited about!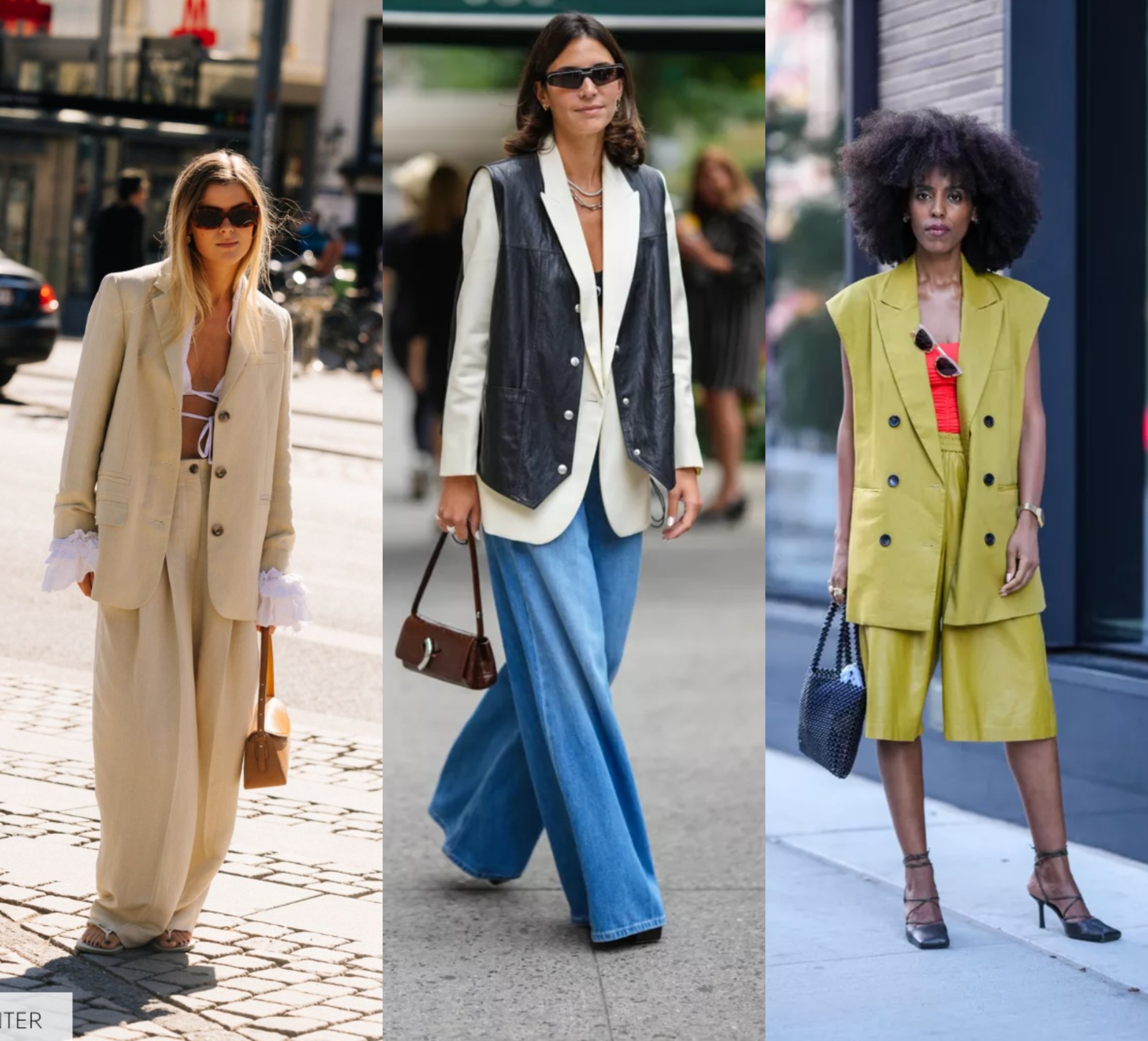 Oversized coats, sweaters, and blazers are everywhere. I love that they offer both comfort and a bold statement. Feels like a win-win to women everywhere, ladies am I right!? Loving this one.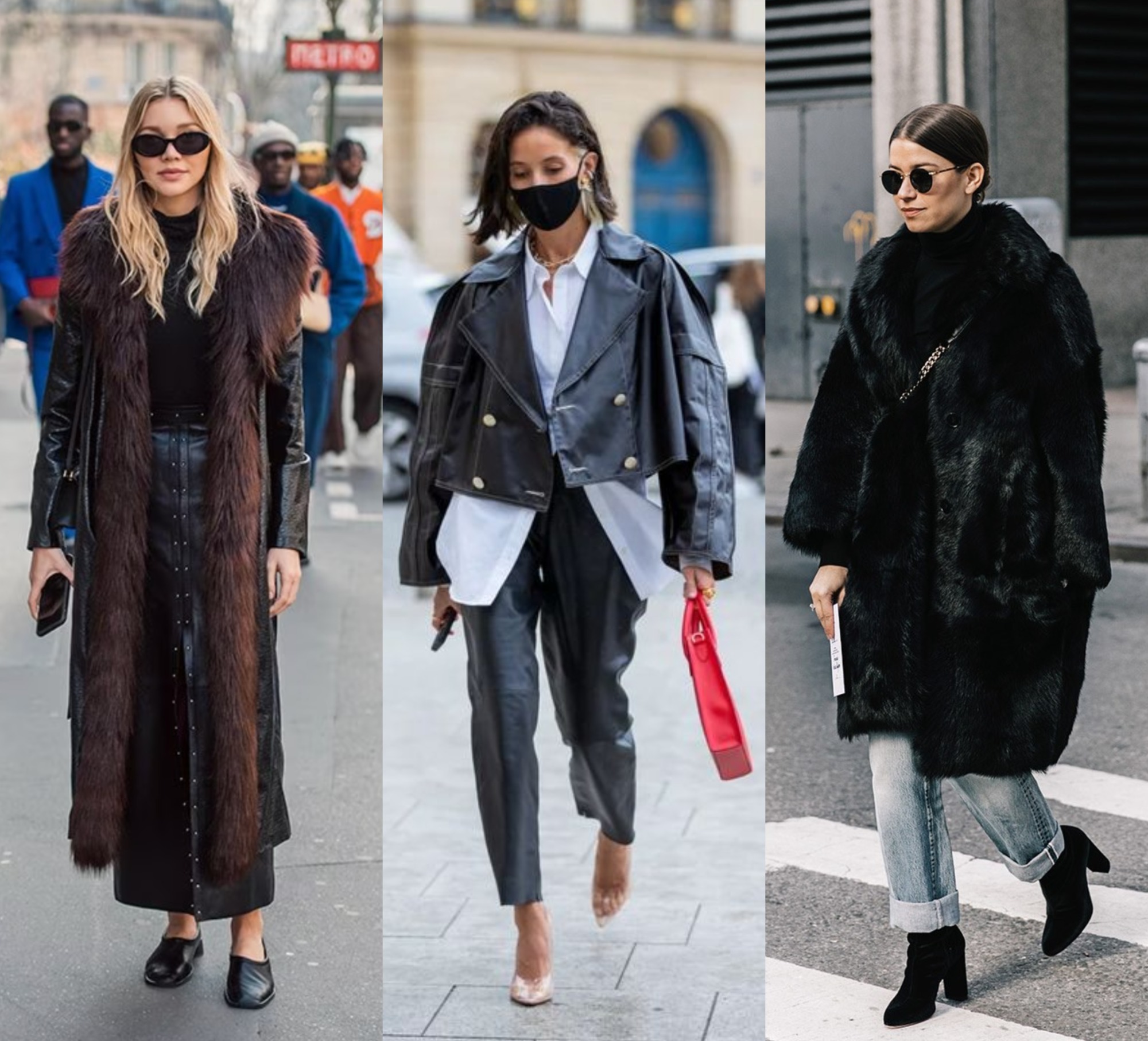 Mixing and matching textures has always been a way to level up your look. Trying combining faux fur, leather (or faux leather), wool with softer elements like silk, satin and denim.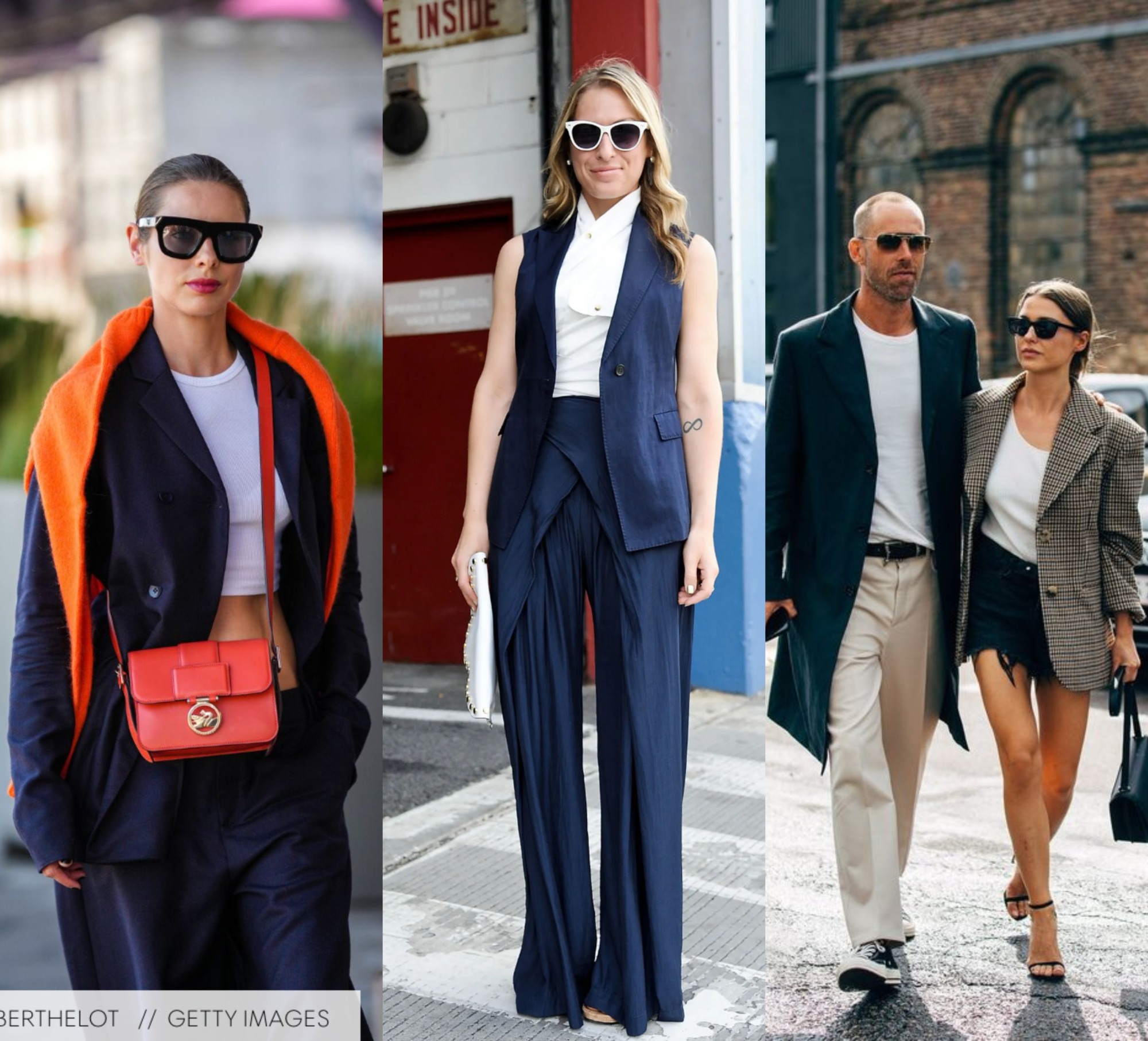 Menswear-inspired looks are everywhere, and as a #blazers4ever kind of gal, I'm loving it. I can't stop wearing this white vest top (I know it's a splurge, but it's honestly perfect), and I ordered these pleated high-waist shorts to wear for the remainder of summer. I know that I can transition both to early fall by mixing and matching!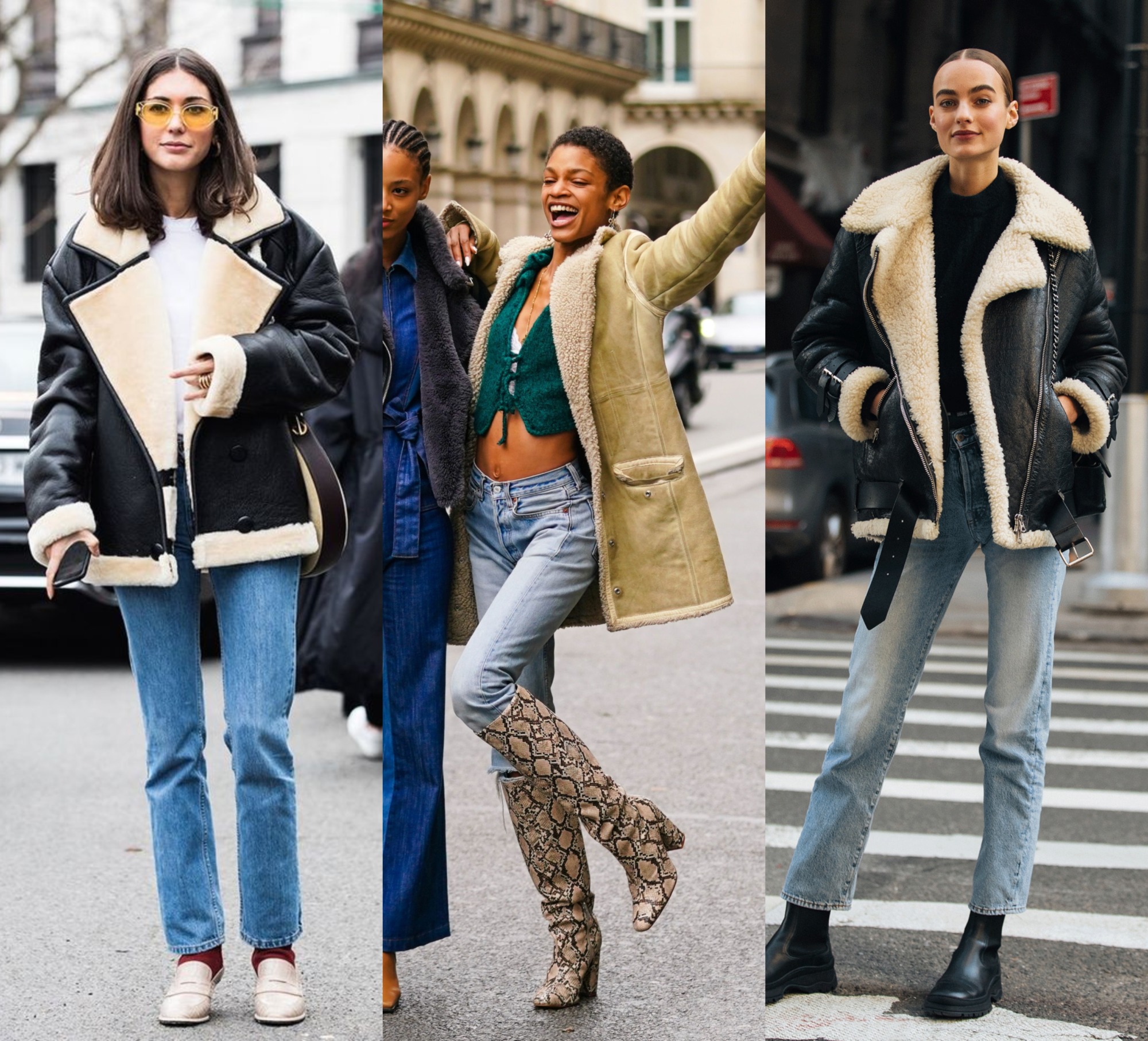 Shearling-lined jackets, vests and boots. A sherling accent helps to add texture play, and is always a cozy pick. I was hoping to add a shearling piece to my closet this fall and coincidentally I just placed an order for one en route that is part of an influencer friend's collection launching soon! I'm loving this one too.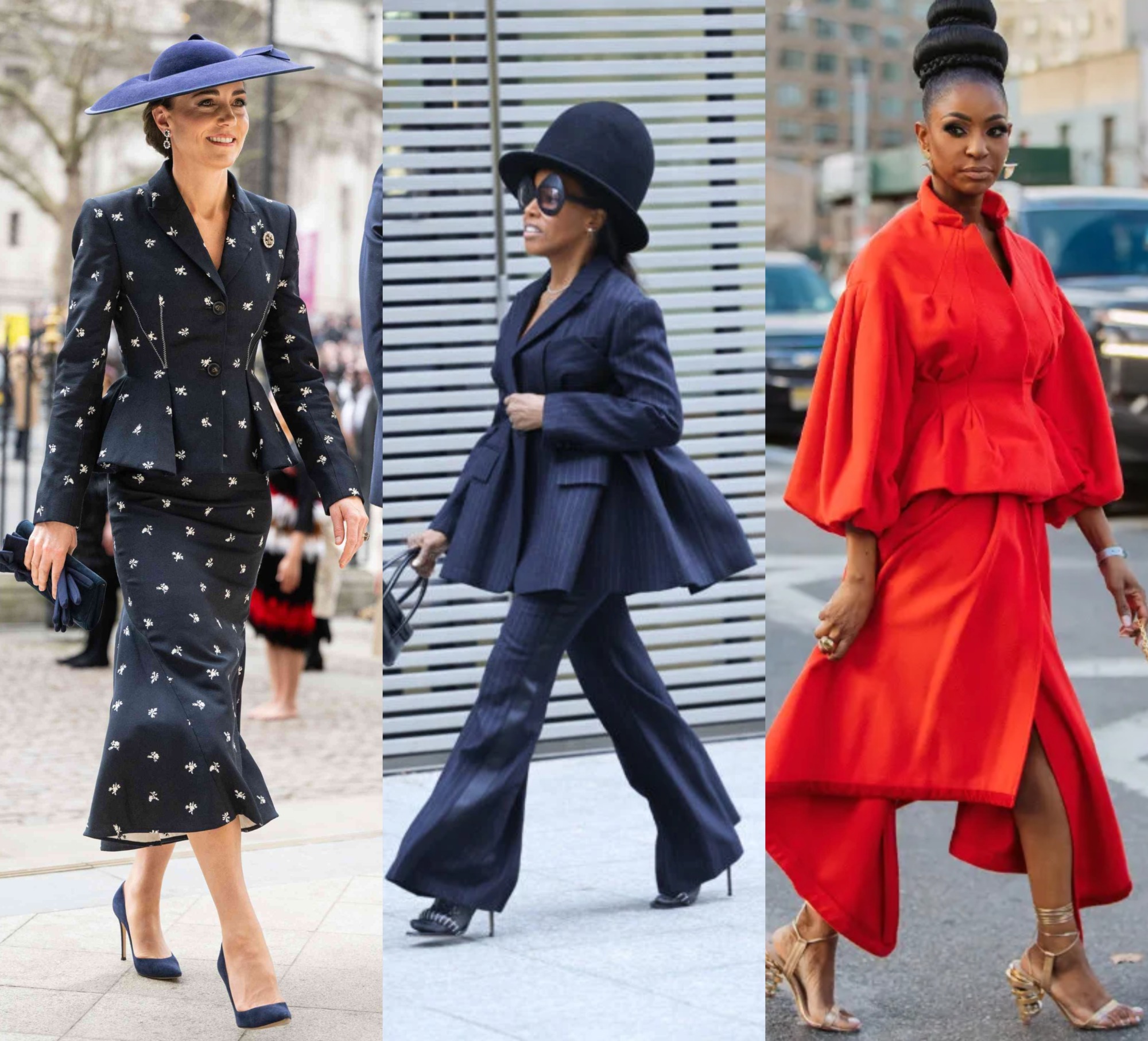 Peplum redefined – I love a peplum moment. I am so excited that this moment is coming back, and I love how it creates an hourglass shape. I like how this year's version is a little bit longer, looser, and cooler. I love a peplum top with a mini skirt like this outfit, or a peplum top paired with looser denim.
Thank you so much for checking in and reading! xo –
Images sourced via Saks, Pinterest, Glamour, Elle, Vogue, Getty Images