I've been wanting to do this review for at least six months, so hooray! We're doing it!
I bought these Loeffler Randall Goldy boots in cognac and black in 2021 and 2023. I think they're classic and my assumption was correct: they look good with most things.
They're pull-on style with an almond-shaped toe which I think is the most comfortable type of leather boot. They also go beautifully with skirts and dresses that are both long and short, but I will confess I have a harder time styling them with pants. I just never quite like the look on myself. So if you're a big pants girly, I think that is important to note.
If you want to see them styled with other looks on video, you can see that here, here and here. I think I'm going to combine a few videos for an Instagram reel / TikTok, so I will update this post with that link as well!
SIZING
I sized up a 1/2 size in these because I sometimes wear them with thicker socks or put gel inserts in them.
MATERIALS
These boots are leather and are a pull-on style, no zipper. I think the leather is soft but just stiff enough to keep its shape.
I do store them with cardboard inserts inside of them (the ones they come with).
COMFORT
I find these really comfortable. They are a 3.5″ heel which is a little high for all-day wear, but do-able. I think they'd be my perfect leather boot if they were a 3″ heel… but maybe I'm just getting weak. Don't tell Carrie Bradshaw!
I prefer to wear them for periods of 4 hours or less if I'm being honest.
COST
They are $695. I bought the cognac pair full-price at Saks, but the black I scored on a big markdown at Nordstrom (almost $300 off) which is what convinced me to buy a second pair.
WHERE TO BUY
Tuckernuck – should I have bought this 2″ heel version!?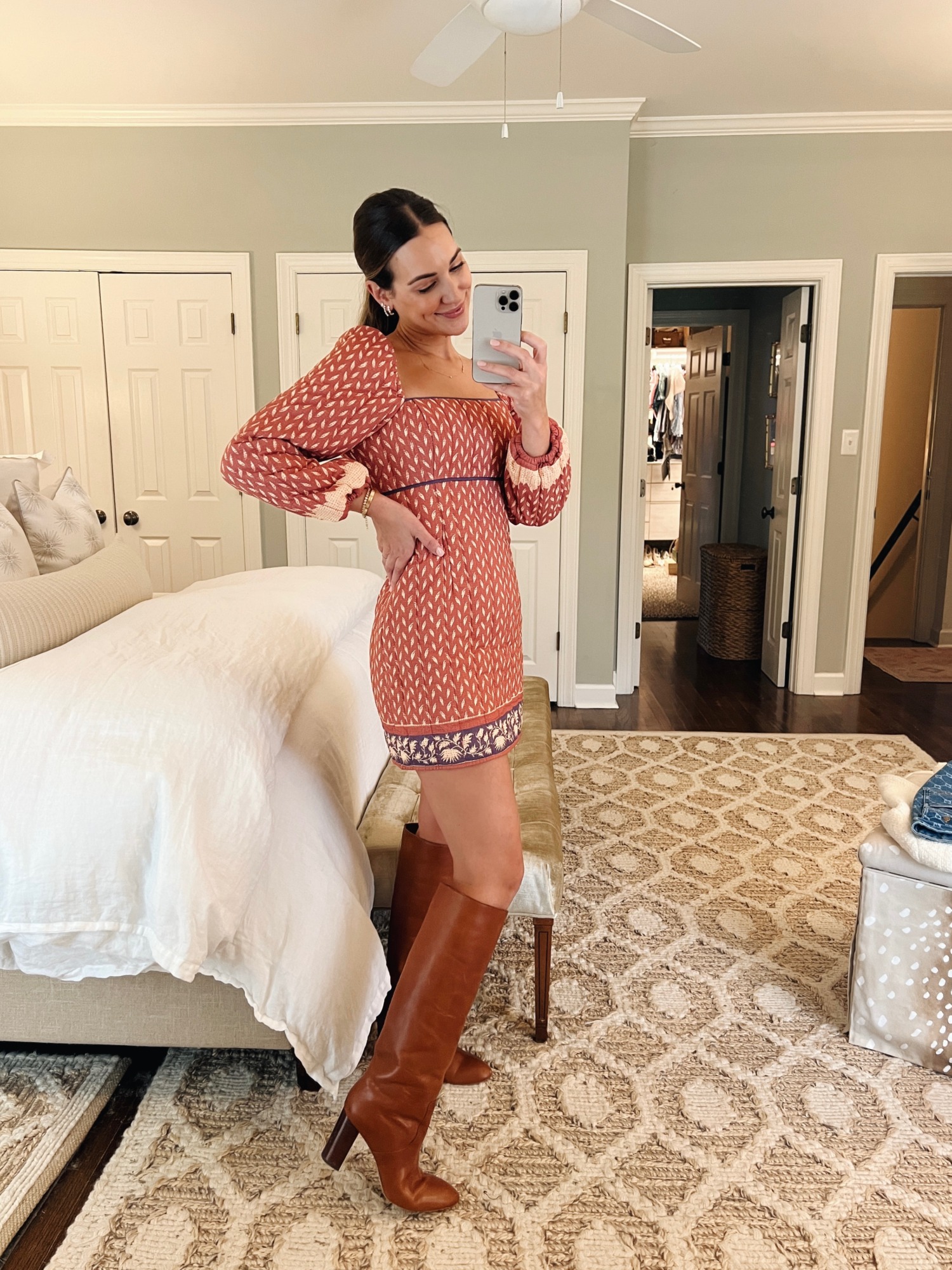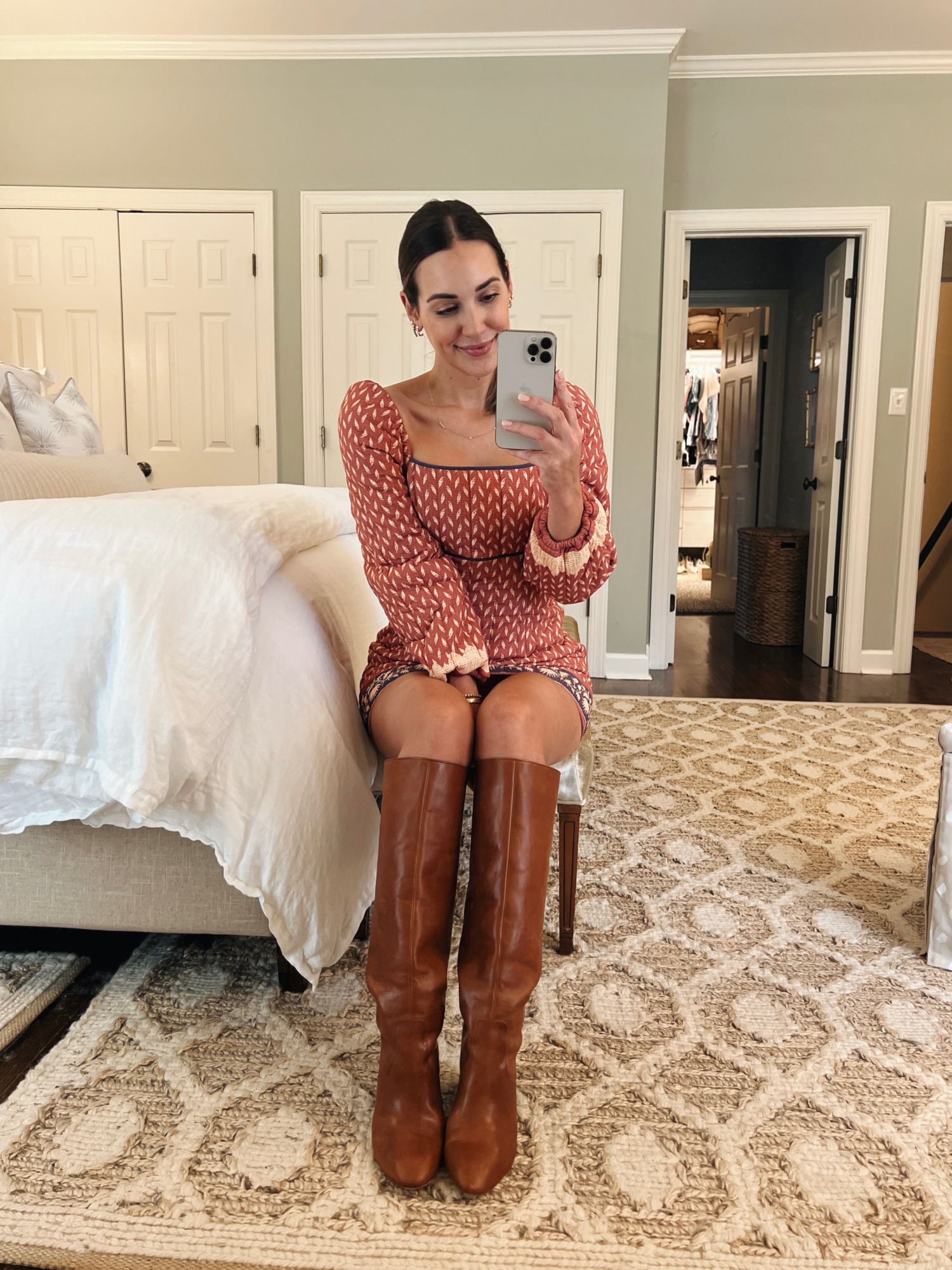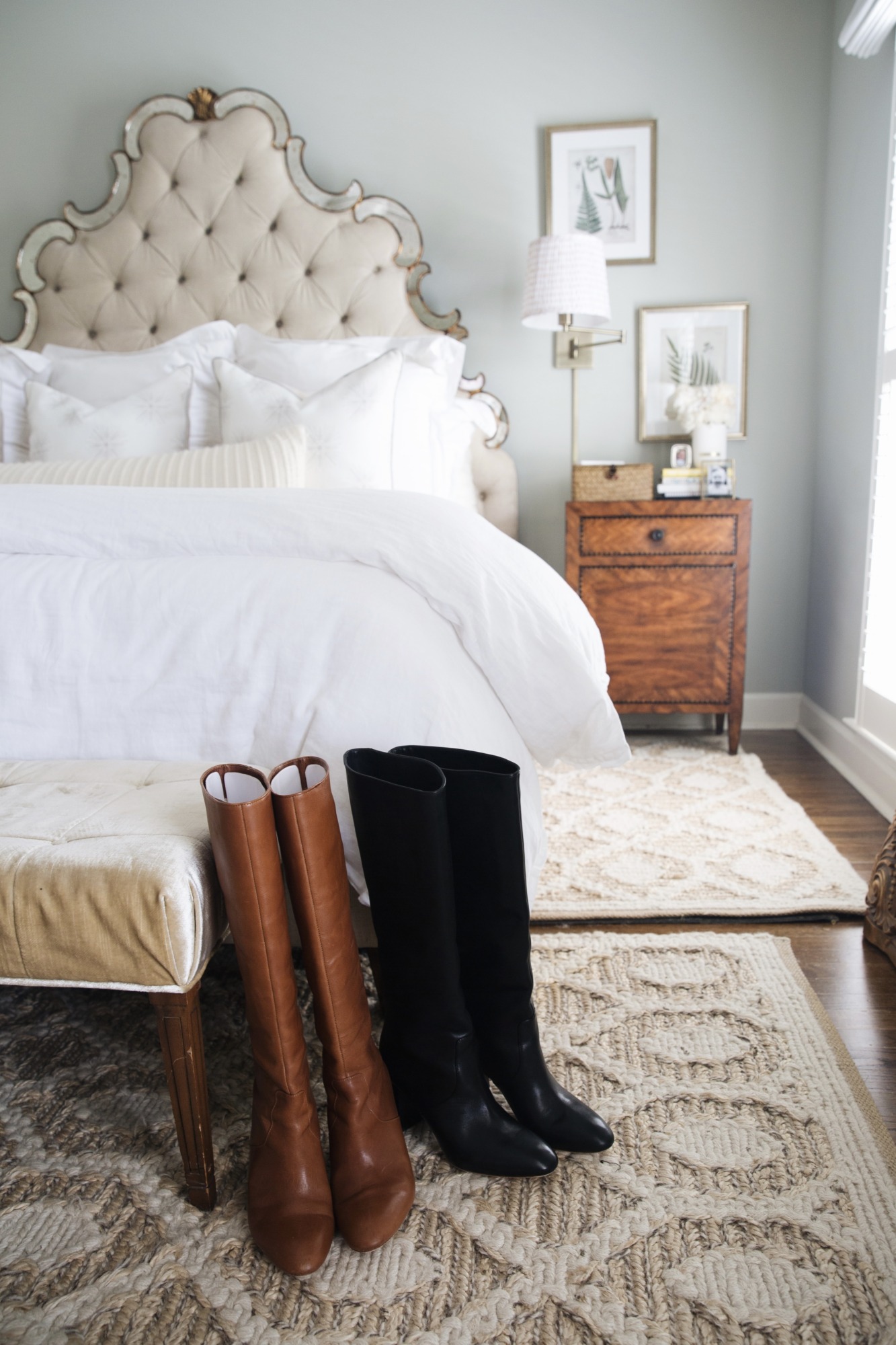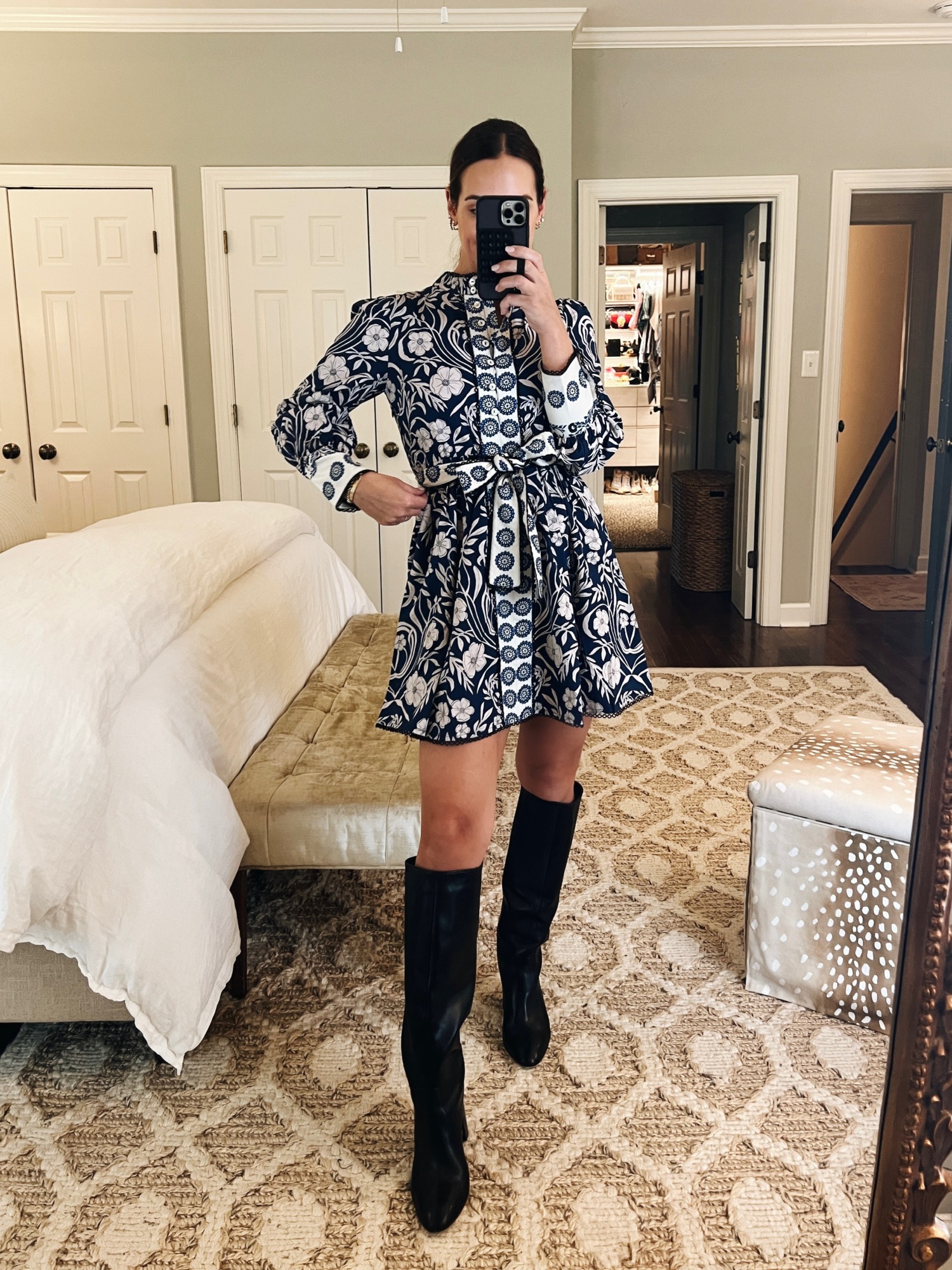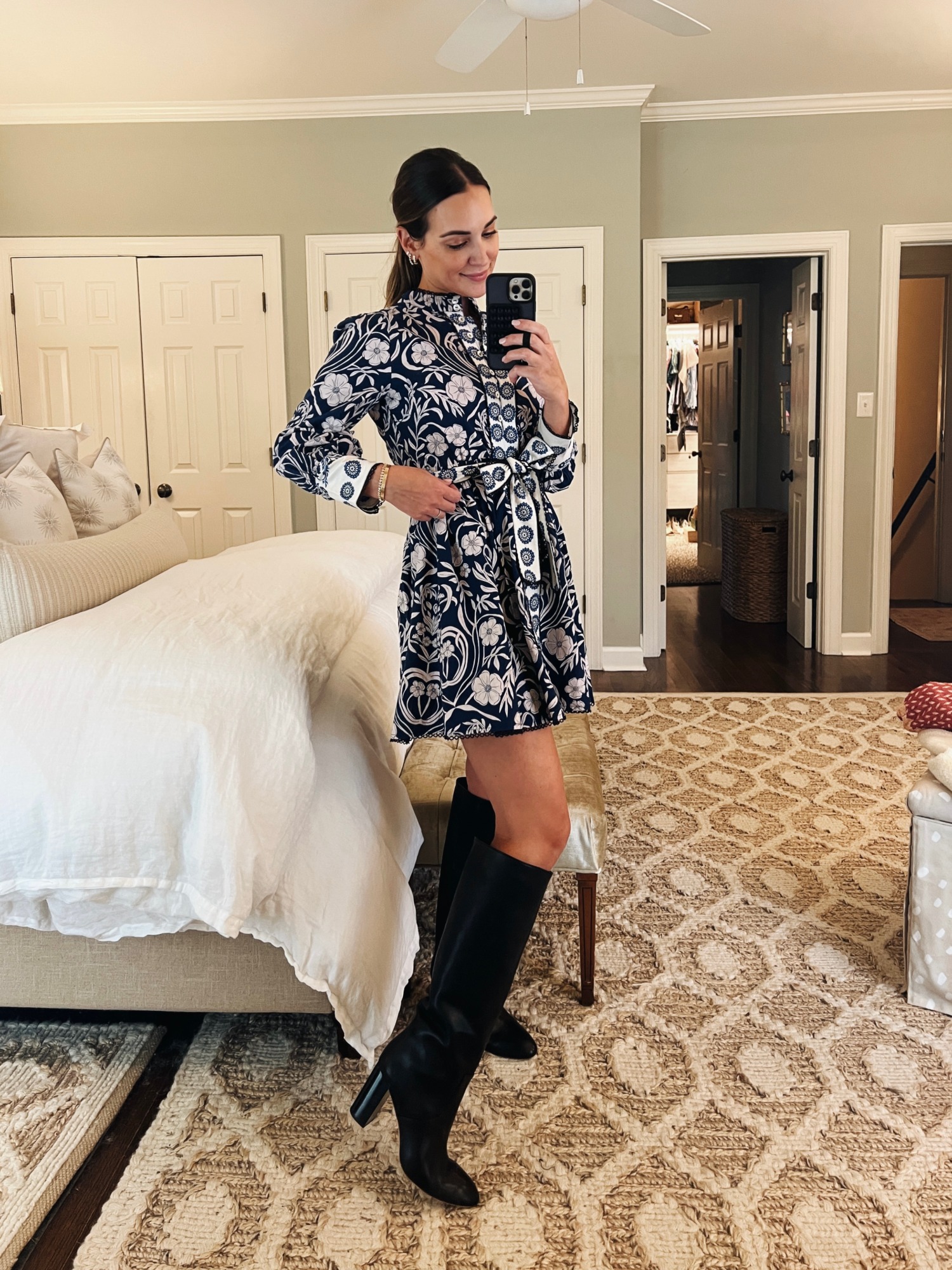 blue dress | red dress | bedroom details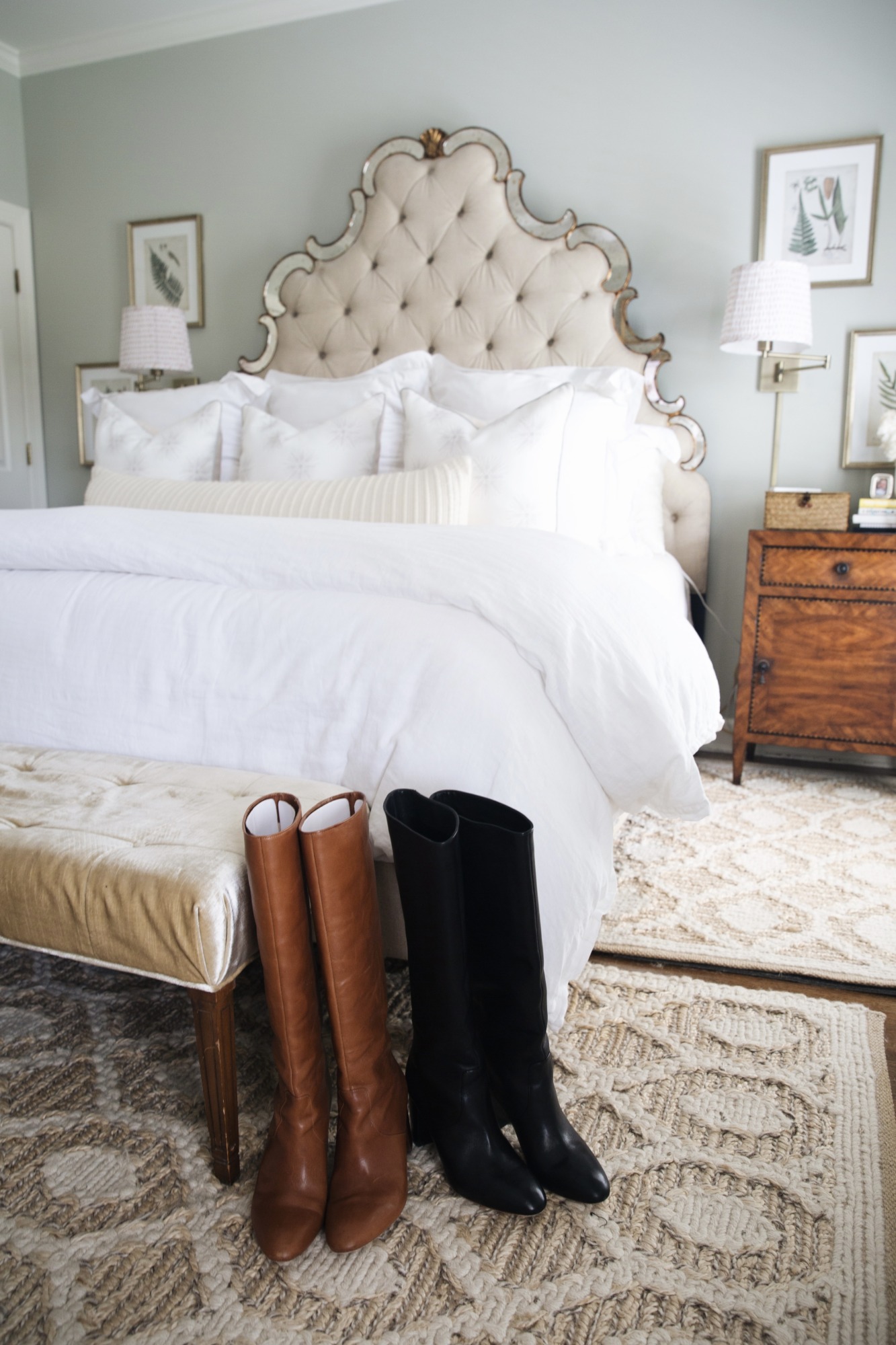 If you liked this review, you might also like:
Thank you so much for stopping by. If you have a request for reviews of certain products, please let me know! I think next might be Stuart Weitzman boots… xo –