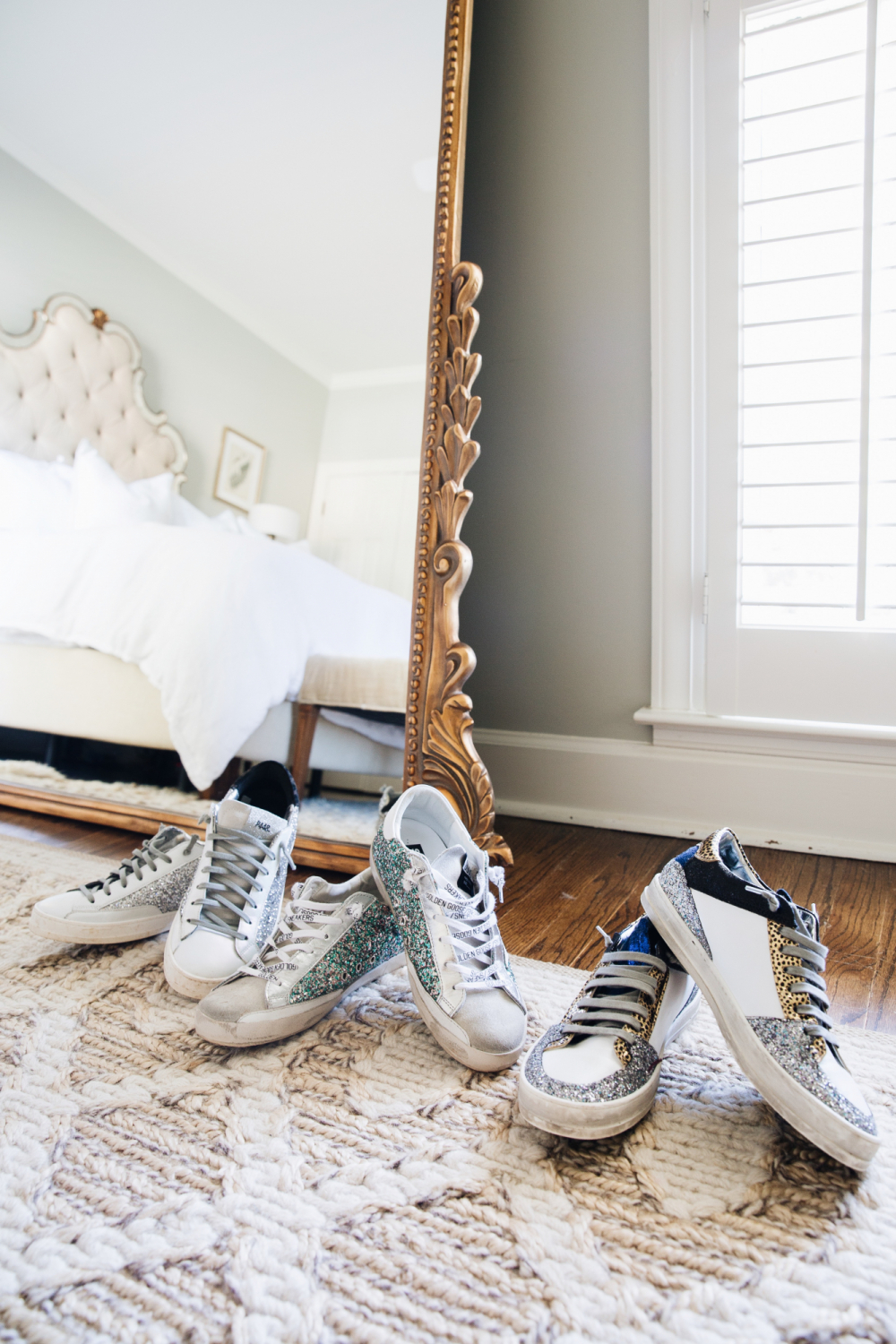 I have been wearing P448 sneakers for several years now and had never owned a pair of Golden Goose sneakers until I actually won this pair recently playing bingo with Neiman Marcus (lucky me!).  I thought I would put together a compare and contrast list for you guys because they're so similar, yet the price point is quite different.
Where P448 wins:
The cost is so much better.  Plus they go on sale pretty frequently.
I find them equally comfortable to Golden Goose.
They are a little newer looking from the start, which I truthfully prefer as a slightly more "mature" look.
Where Golden Goose wins:
The shoes aren't as wide.  They are visually slimmer which just gives a more flattering look on leg (in my opinion).
They do have a little heel lift thanks to their well known secret "hidden wedge."  This not only adds some support but also a boost to elongate the legs.  And honestly… why aren't more designers of flats doing this!?  Brilliant.
I think their designs are more unique and interesting.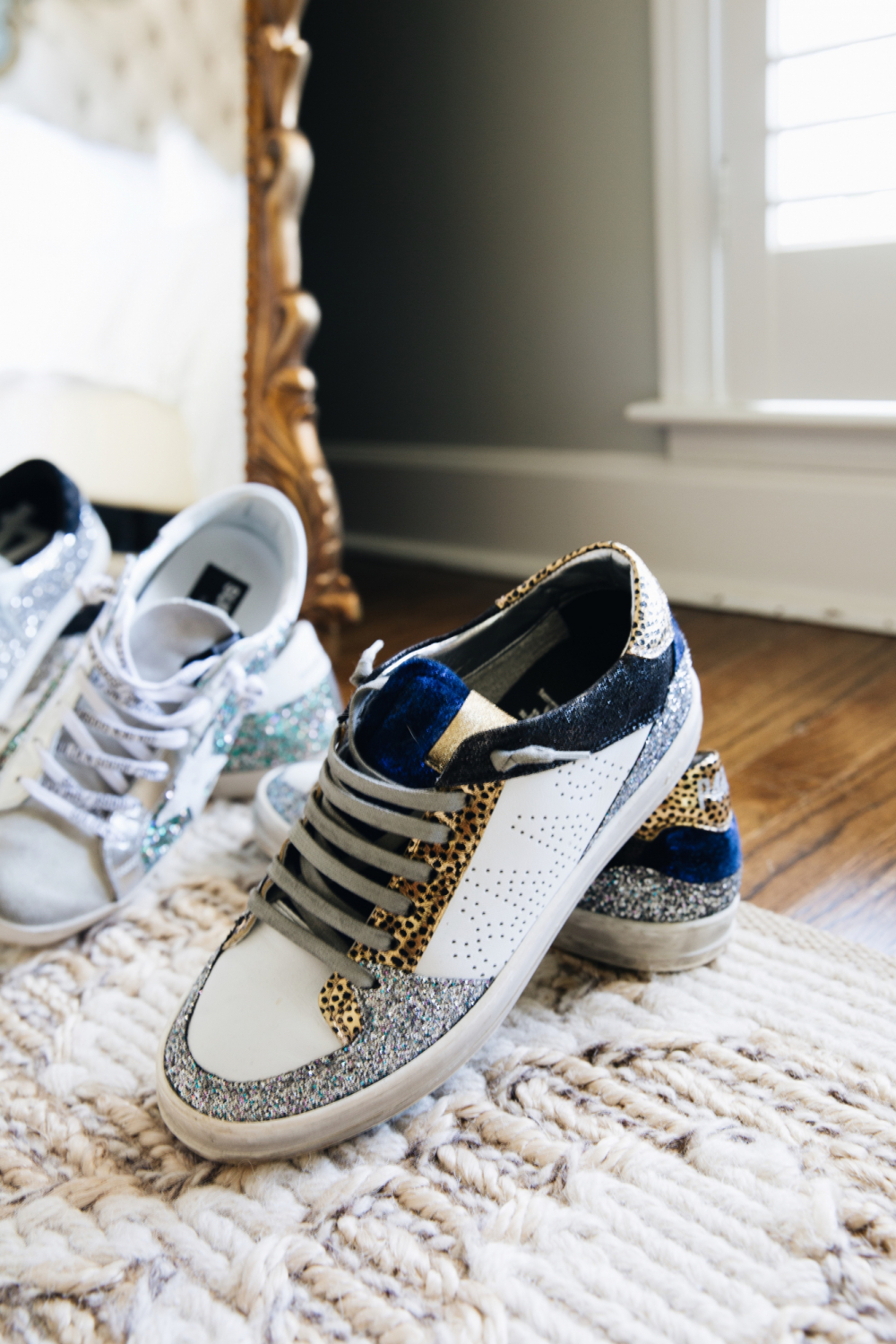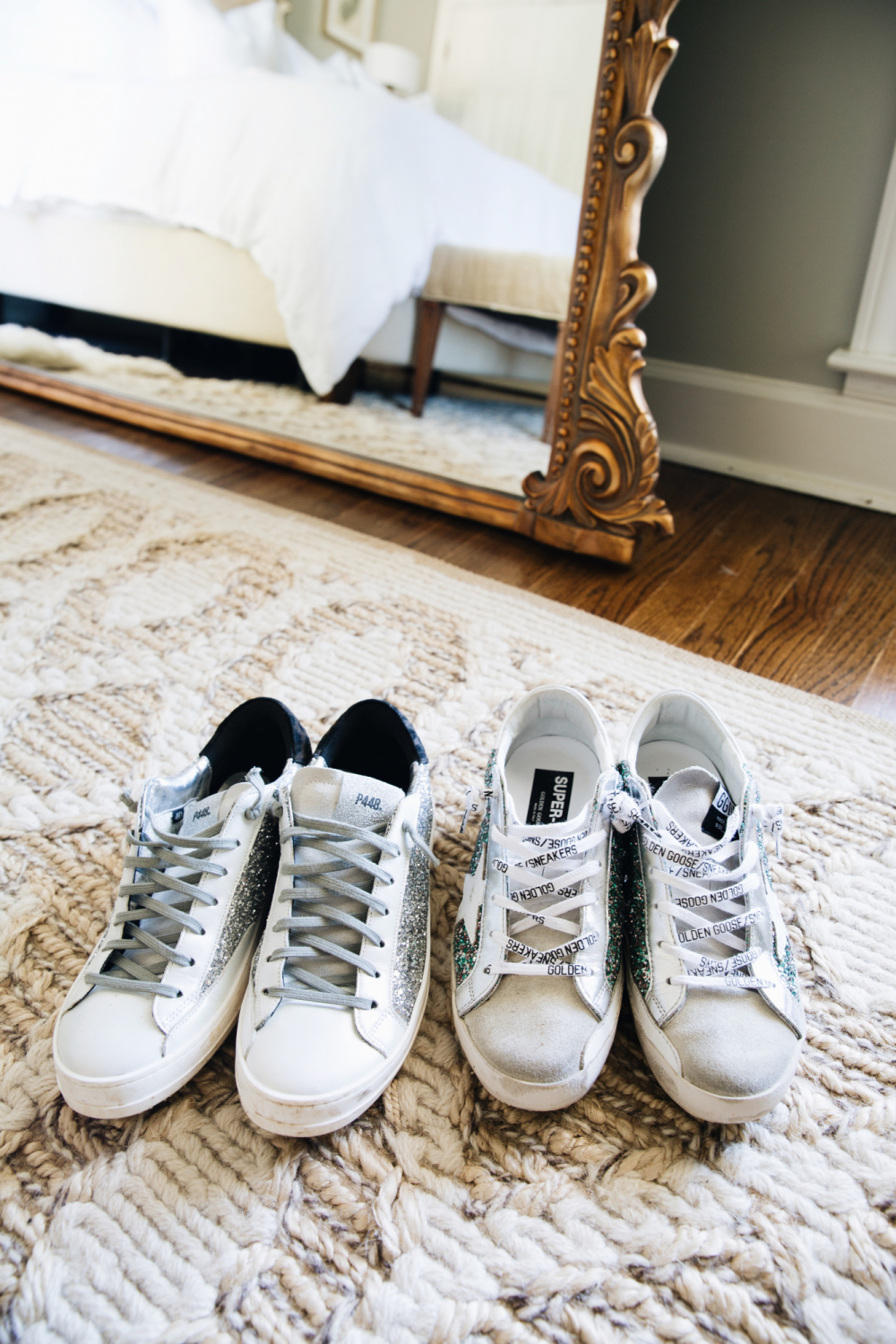 All in all, I don't know that Golden Goose's are still worth it enough to justify the twice as much price point.  Am I thrilled I won a complimentary pair in the most fabulous game of bingo of my life?  Absolutely.  But I don't know that I would have paid my own money for them.
I'm plenty happy with my P448's.  That being said, I have so many girlfriends who live and breathe by their Golden Gooses.  So much so that they have multiple pairs.  And the demand is there, so clearly… people still really love them.  They ARE super comfortable and the designs are very fun.  I hear you there.
If you have either, I'd love to hear what you think and if you would still spend that much on sneakers.  I find that people tend to have strong opinions about these "dirty" looking sneakers.  Not for everyone, and if it's not for you, a classic and clean pair of white sneakers like this or this are always fabulous.  I love that look too and it never goes out of style!
Thank you for reading and sharing – XO –