I've rounded up some of the most-loved items from August, and I love seeing what you guys gravitate toward most! Some of these items are steals, others are on sale – let's get into it.
To shop, click directly on the item or find its associated number below the collage.

This necklace is so beautiful and a great buy if you want that tennis necklace look for less. You can see a photo of it styled below.
I just got this little crossbody bag and it is too cute. Such a great size – photo below.
I recently left these beautiful sunglasses at the pool and was so sure I'd never see them again. However, some honest person turned them into lost & found and I got them back! I hope some good karma comes to that kind and honest person.
I love love love this underwear. I like the french briefs and hipster versions as well. They are my everyday seamless underwear that is one size fits all. It's magic. I will never understand it.
On that note, I have two of these bras and have loved hearing that you guys are as addicted as I am. So smooth, no wire, mega comfortable. And $31.50! I also really love their plunge version.
I love this workout top. I have it in black and I should also snag the white.
I just got these linen shorts (TTS) and love them. A realistic short for women who don't want to go short short.
I was influenced to buy this striped half-zip sweater from Amazon, and I've already worn it so much. You can see it styled here and here. Truthfully, I do think it's a little overpriced for the quality… but I still find myself reaching for it over and over again.
The best and softest pajamas. I have four pairs.
I LOVE the classic fit of this denim (TTS). They're so flattering and look great with a short heel. You can see them on below. They're currently on sale!
This dress is on clearance and while still a little bit of a splurge, I'm hoping it will carry me into early fall. It's really beautiful and looks great with flats or heels.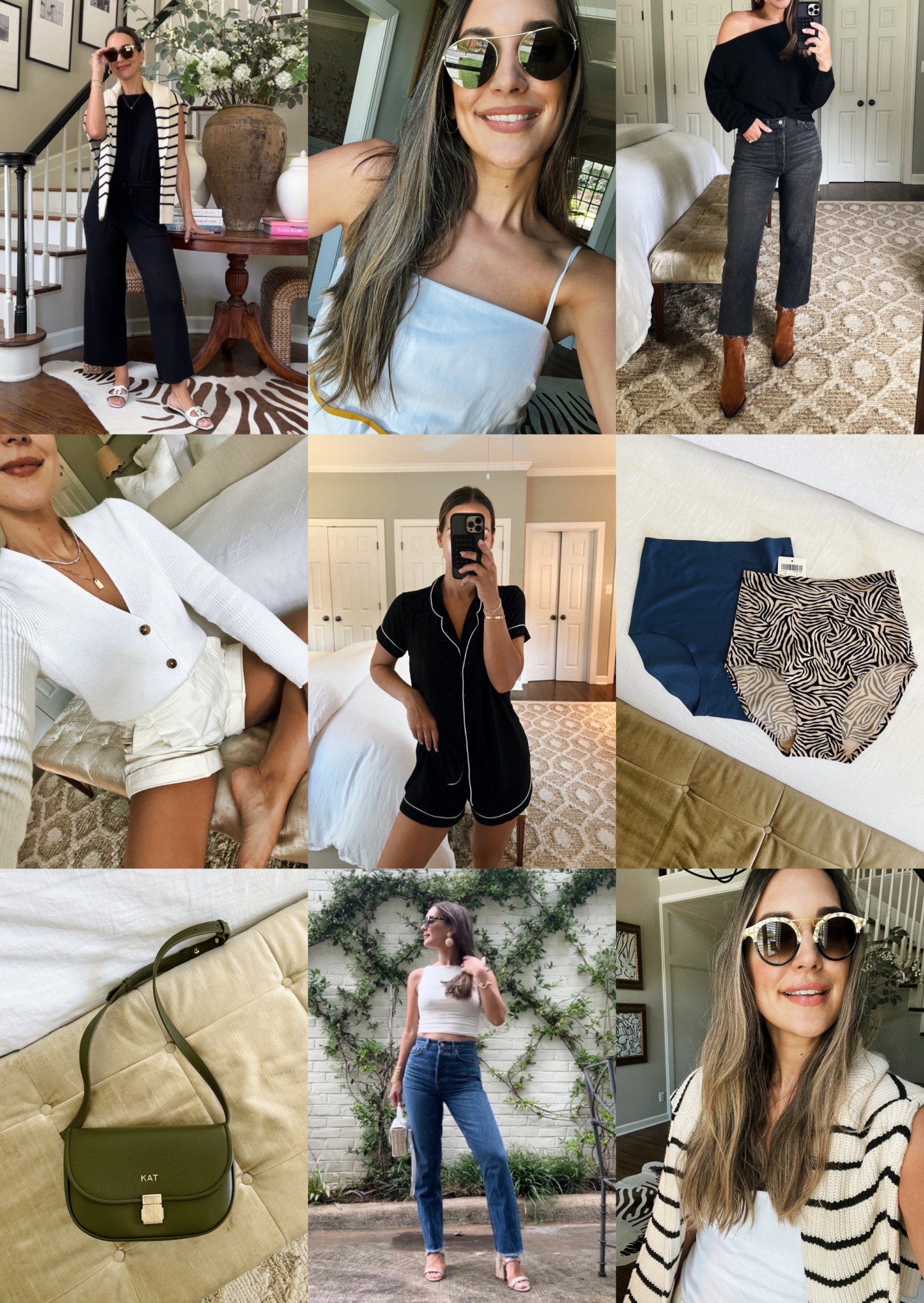 I could honestly talk forever about some of these items, but I hope this was informative on why these products were popular last month.
Here's to September and *hopefully* a taste of cooler temps that will allow us to wear pants. Here's to hoping! Thank you so much for stopping by and reading – xo –