Sharing some game-day-inspired outfits and talking about my strategy for game-day dressing that looks festive and spirited but not over-the-top.
To shop, click directly on the item or find its associated number below the collage –

When it comes to putting together a game day outfit (especially if you're a college graduate), I typically aim for dressing in pieces from my own closet that show school spirit but weren't necessarily purchased solely for the game. It just makes more sense cost-per-wear to me to invest in pieces I love that I can't only wear to football games, you know?
Lucky for me, Georgia (where we live) is red and black, meanwhile, Ole Miss (where we went to school) is red and blue/powder blue. All easy colors to incorporate.
Etsy is the spot for themed earrings, handbag straps, headbands, and sweatshirts. So fun!
Red Dress Boutique is full of really cute red and black pieces. I seriously love this sweatshirt and matching sweat shorts, but I truly don't need it. But SO CUTE. The sweatshirt would also look great with denim, as would this top or this shirt.
I recently got this camisole and matching wrap mini skirt and can't wait to wear it to a game. In fact… I might wear it to this weekend's game. Another one that looks great together or separately!
I just got this top from Amazon in the powder blue color and it's so pretty. Can't wait to wear it.
Lastly… I'm not a huge sneakers gal but if you're going to be walking miles and miles… really consider your shoes. I wore comfortable, broken-in sandals two weeks ago and my feet were aching by the end of the day.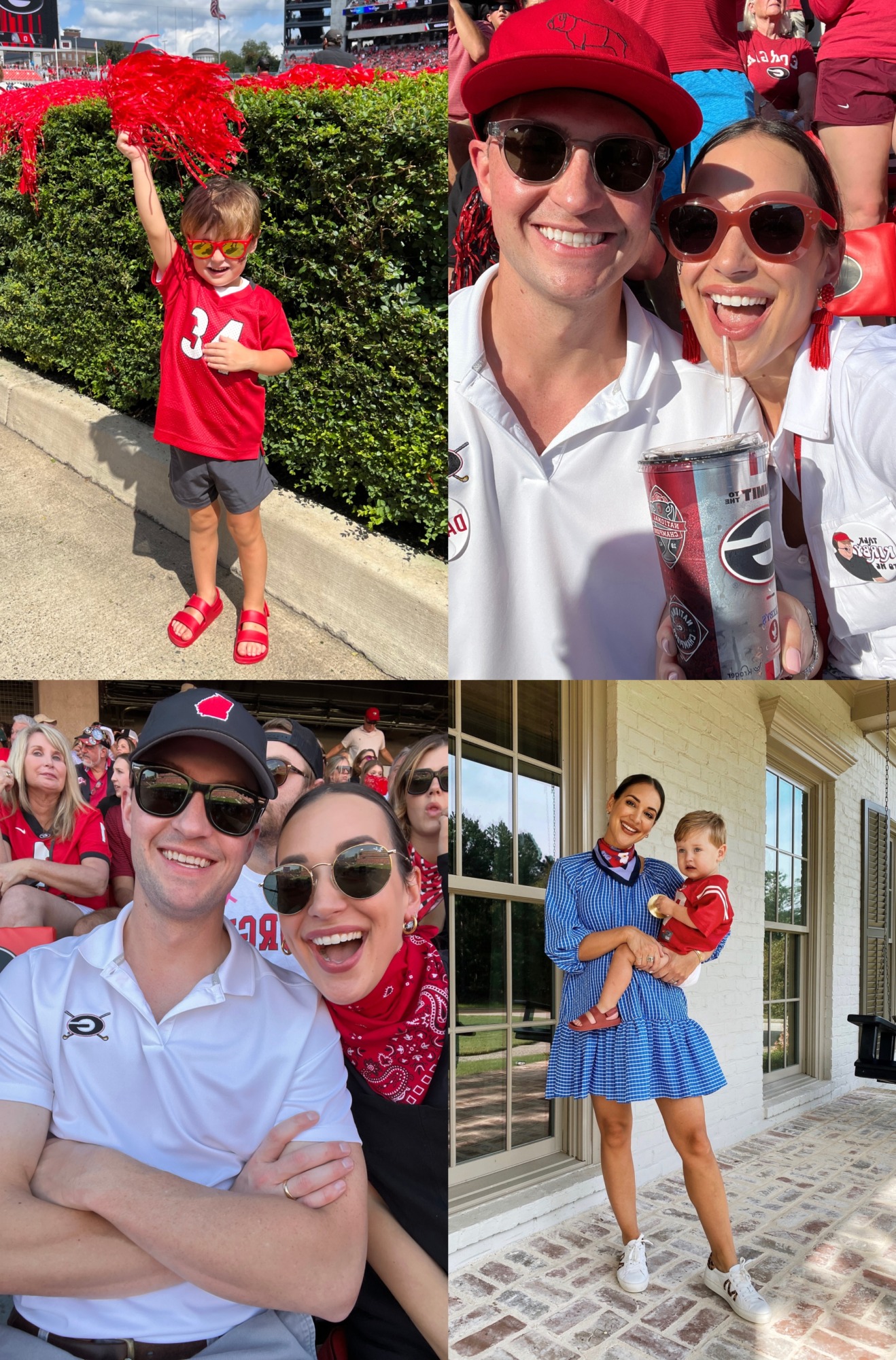 Thank you so much for checking in and hope everyone is having a great week! xo –