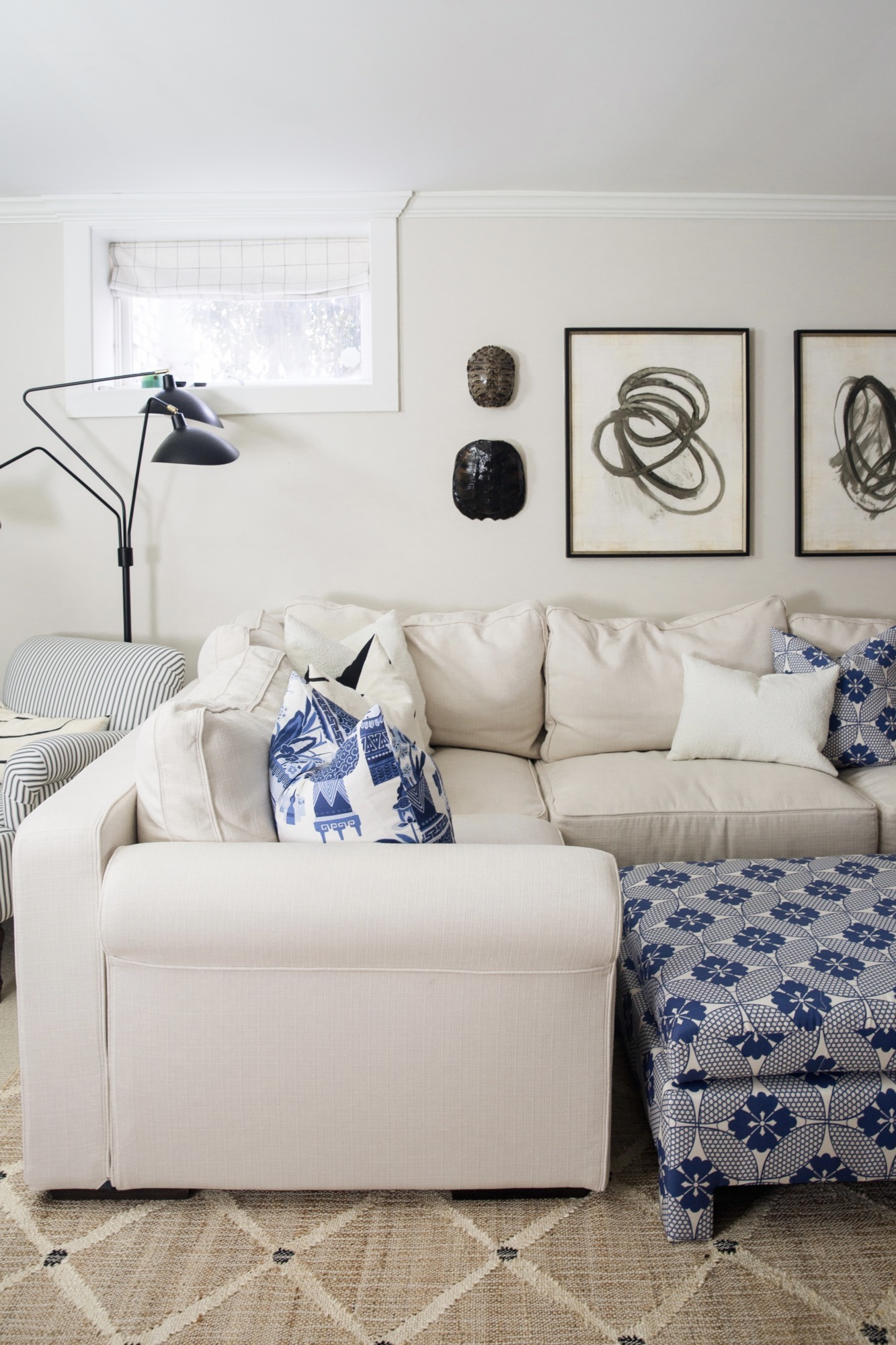 While we mostly furnished our home within the first few years we lived here, I've been slowly focusing on each little closet, bathroom, and secret spot (like our basement aka the "lower level" a la Housewives, IYKYK).
I knew this room, which is just a large rectangle, needed a little love. Christian loves it down here, and I haven't really had the time to give it the attention it deserves. You can see below that the big pieces were there, but it needed styling and details. So when The Inside reached out with an opportunity to team up, it was a no-brainer.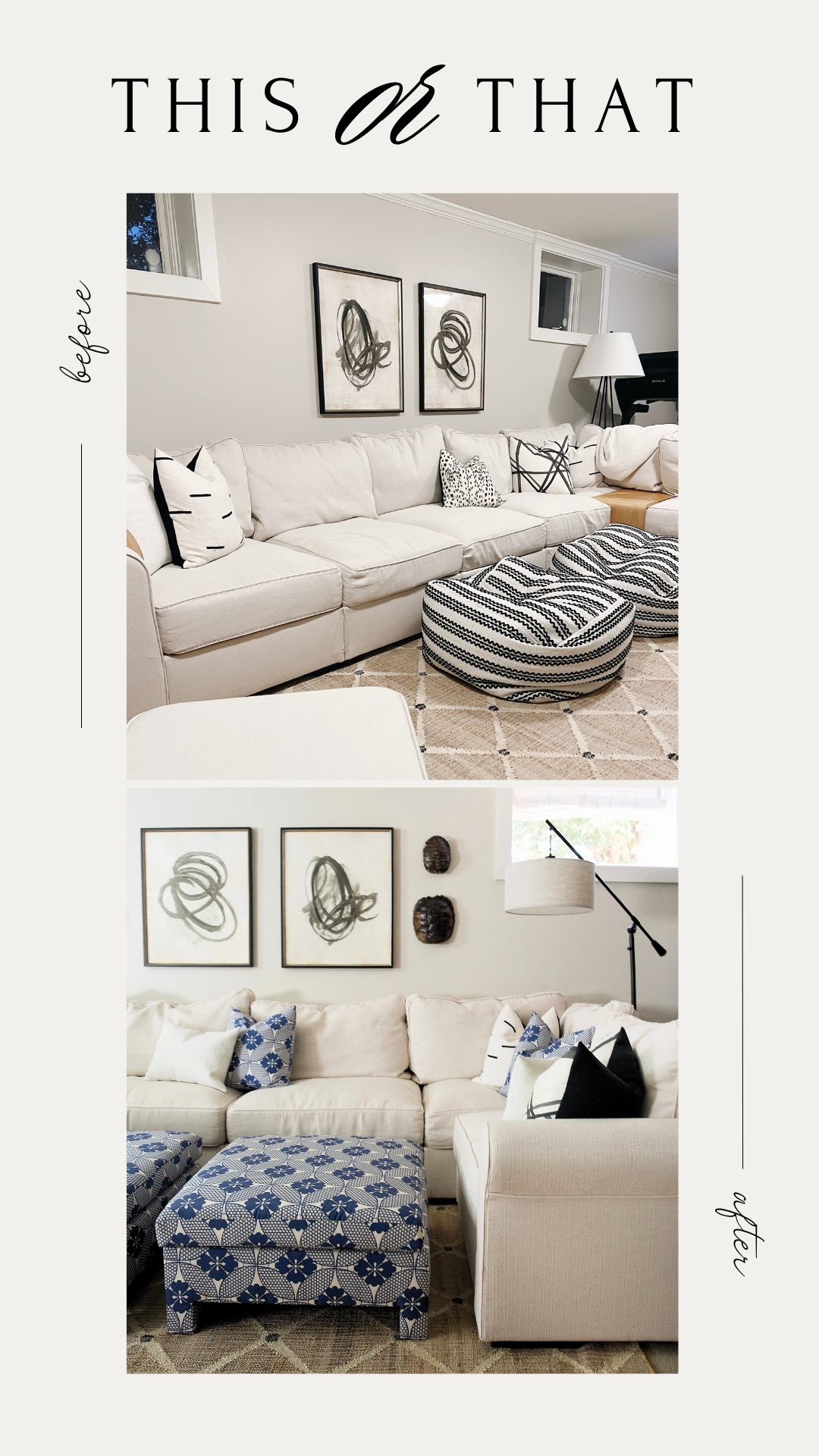 I have a few of their skirted storage ottomans and love them. We also have their outdoor pillows on our patio. We got two of these square modern ottomans in the bright navy solaire print and I can't say enough great things. They are beautiful in person and the fabric is a linen-cotton blend and so easily wipeable. I've already wiped toddler snack residue and someone's runny nose off with water and a towel. EASY.
We finished it off with an assortment of throw pillows and a few yards of their windowpane fabric and had the roman shades made locally.
I also took the liberty, much to Christian's dismay, to nail 147 nails into the wall to make a gallery wall. And I love how it turned out!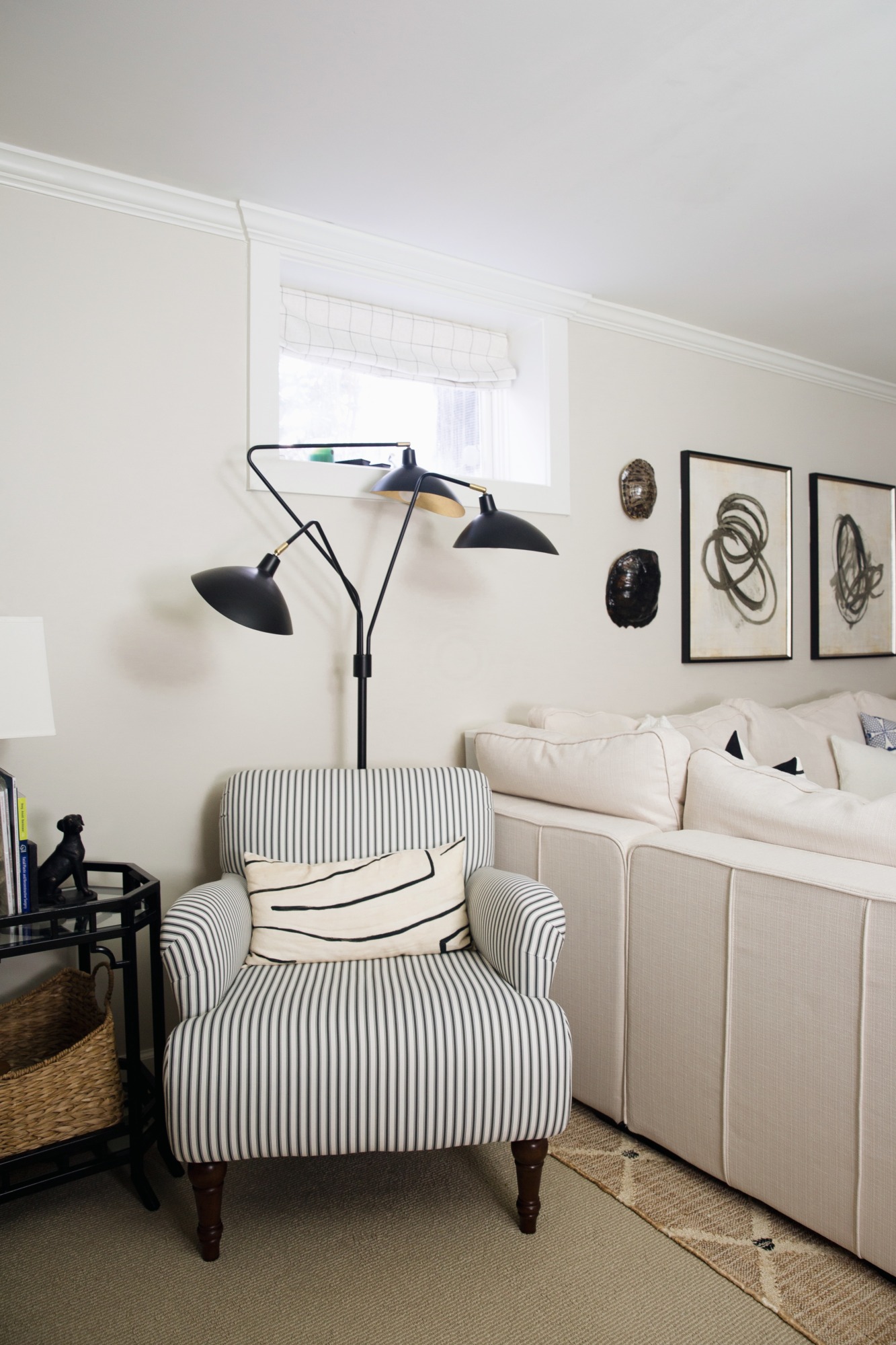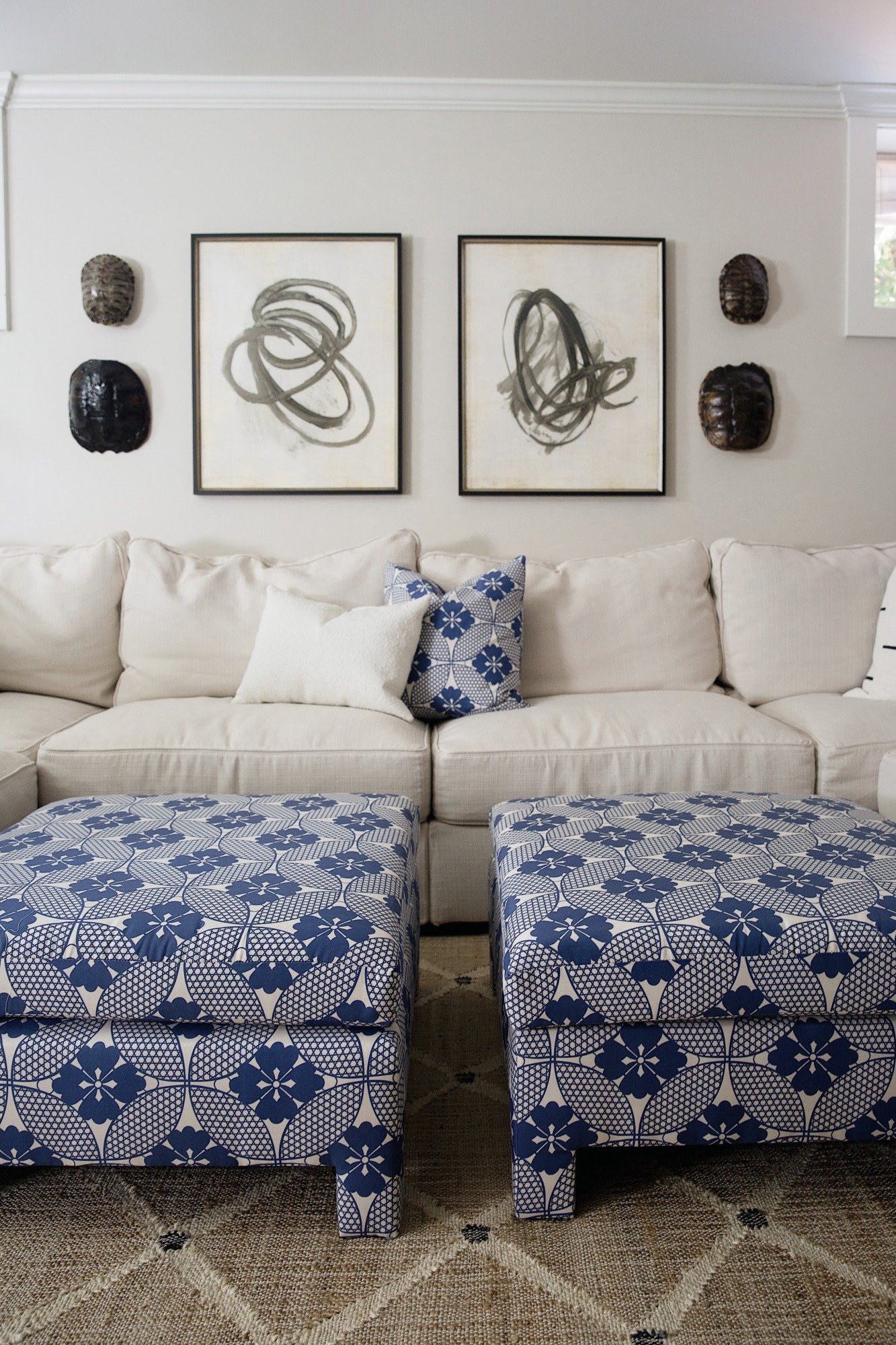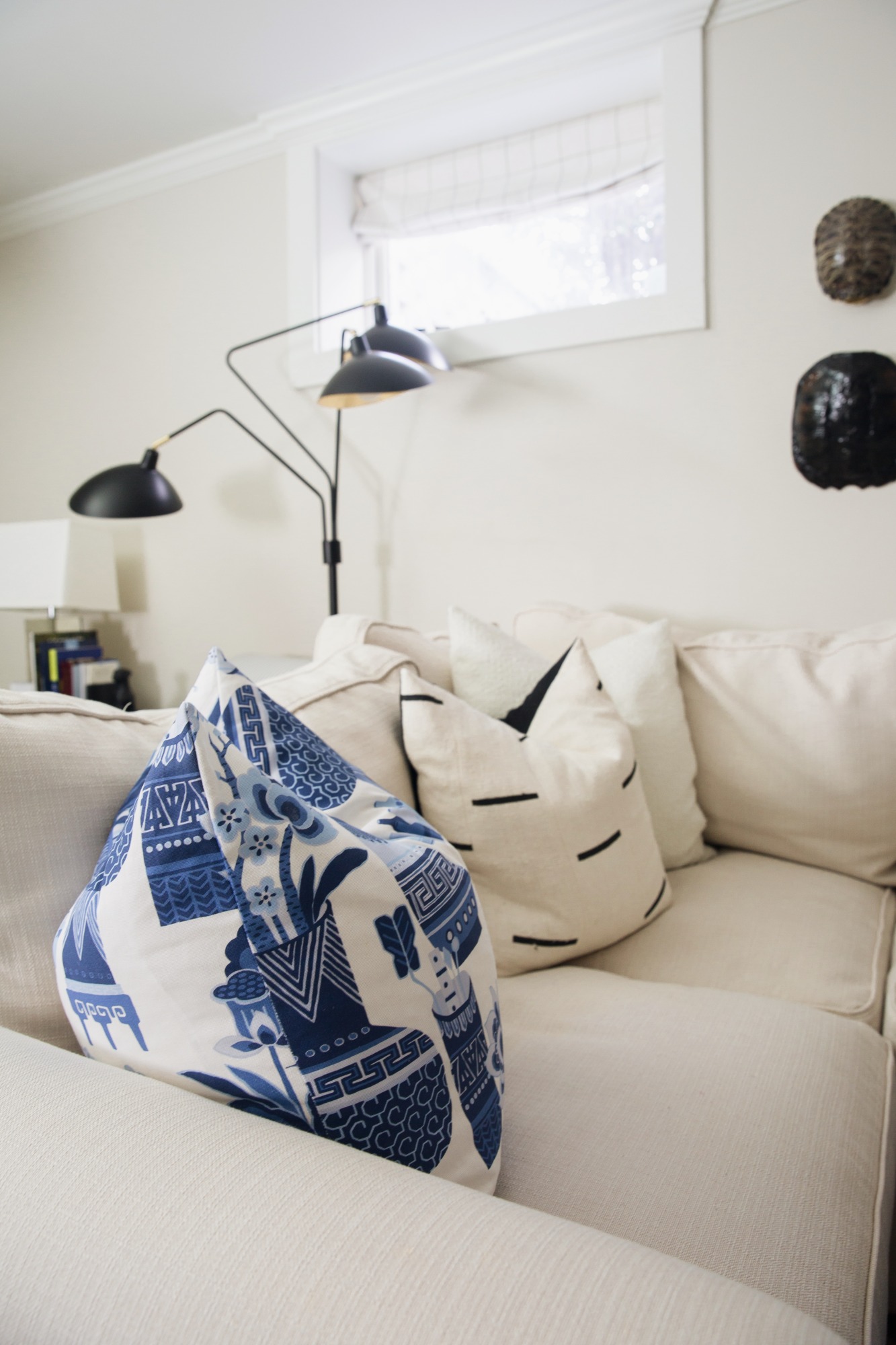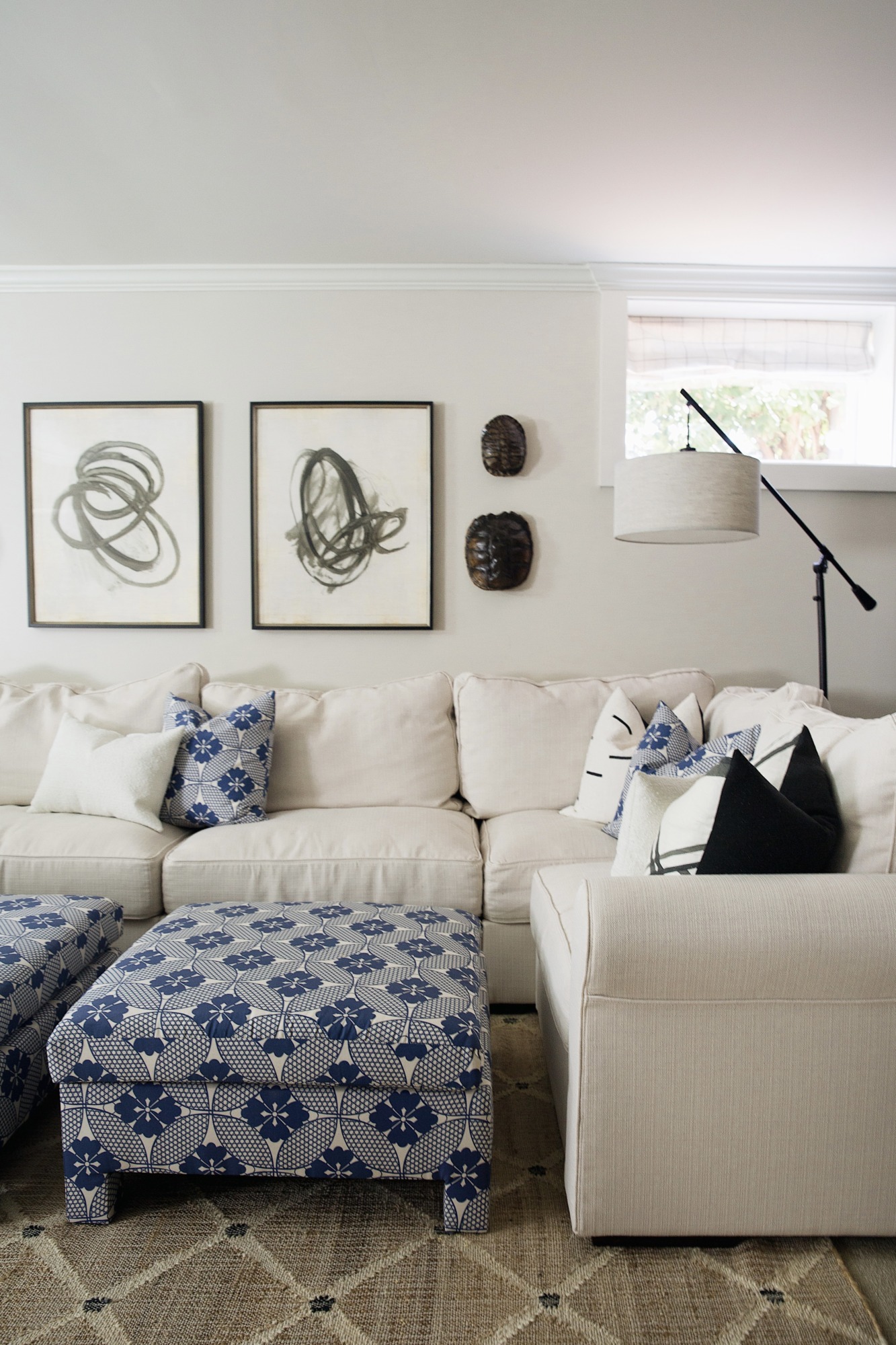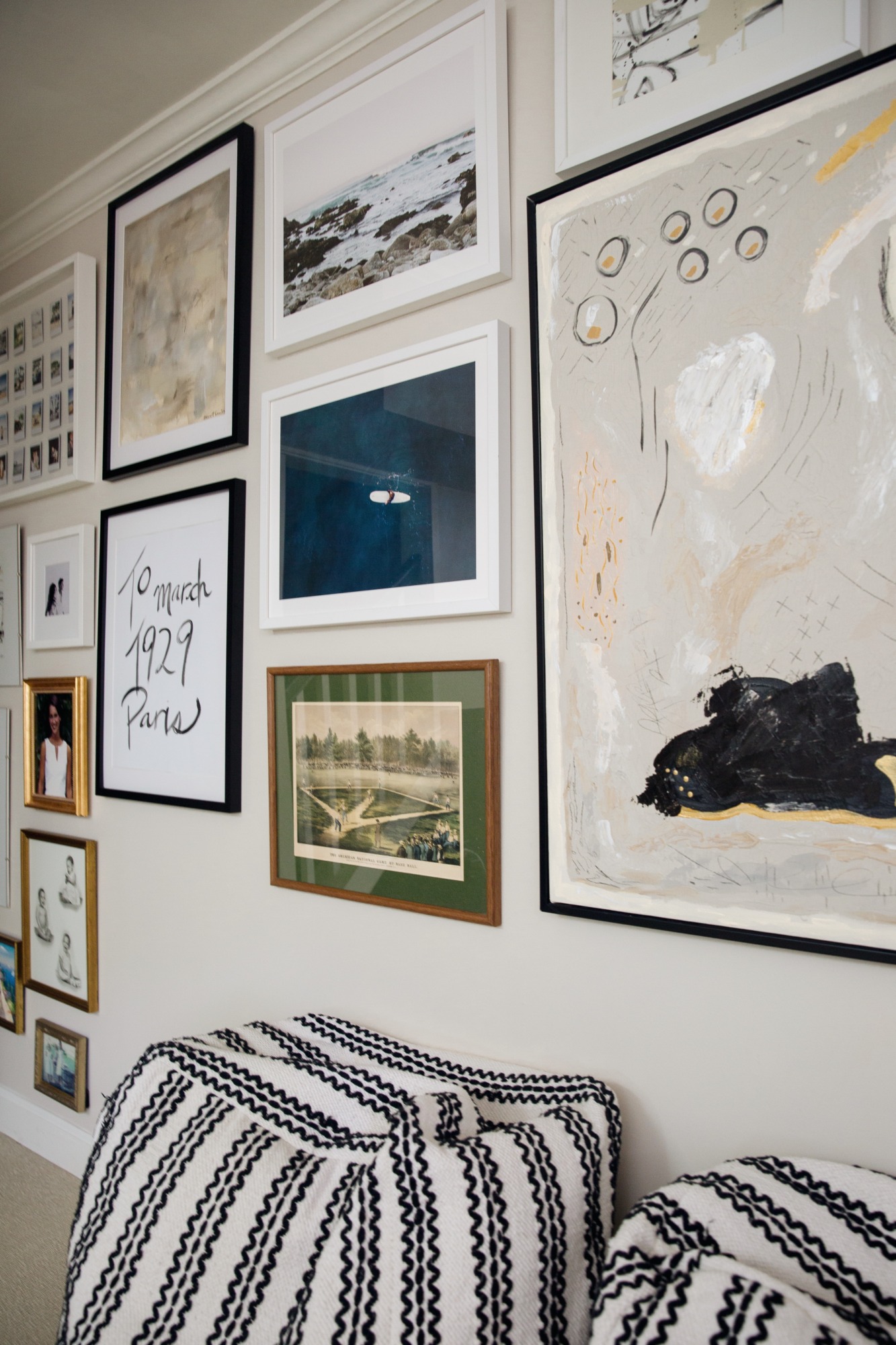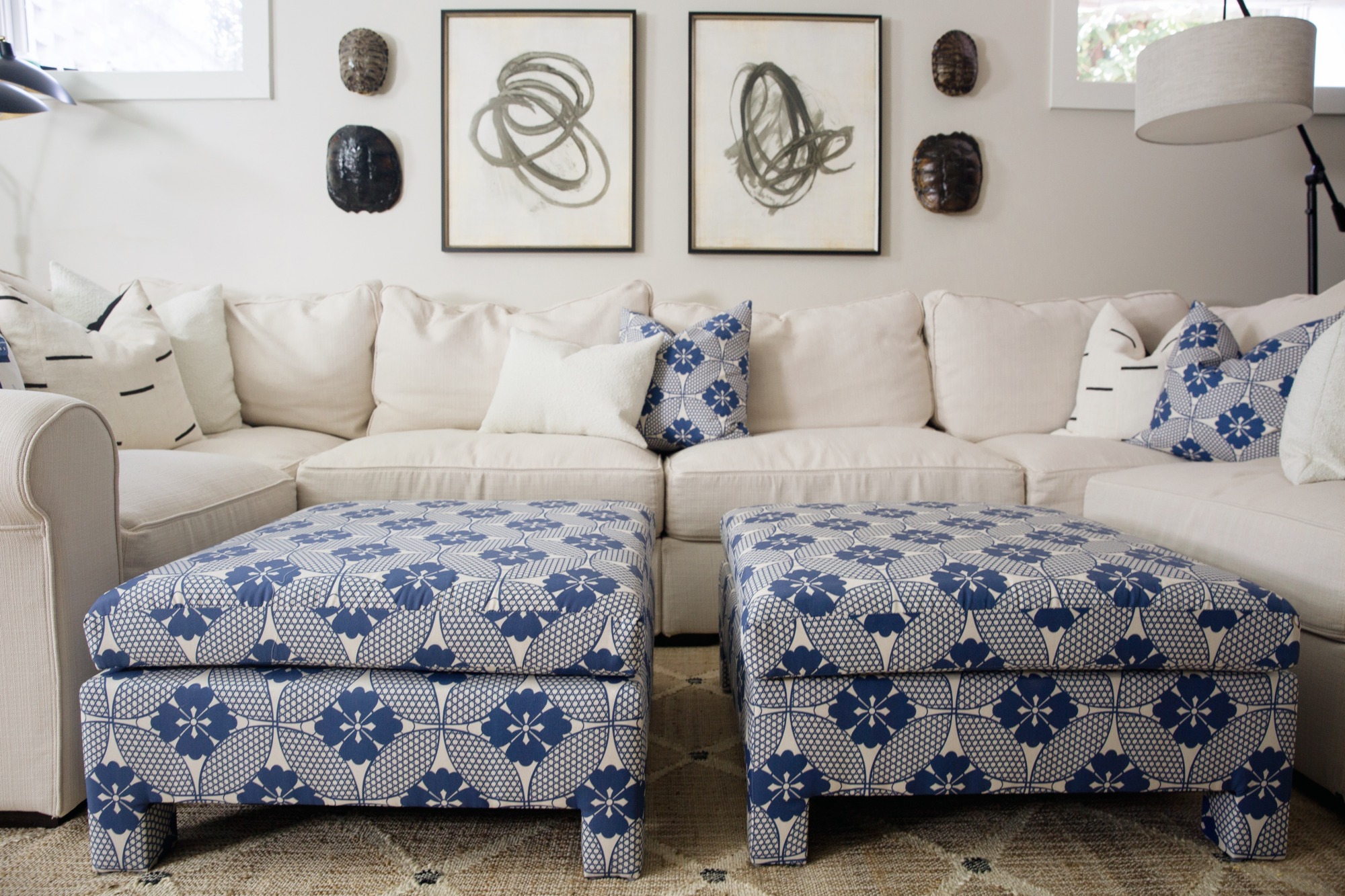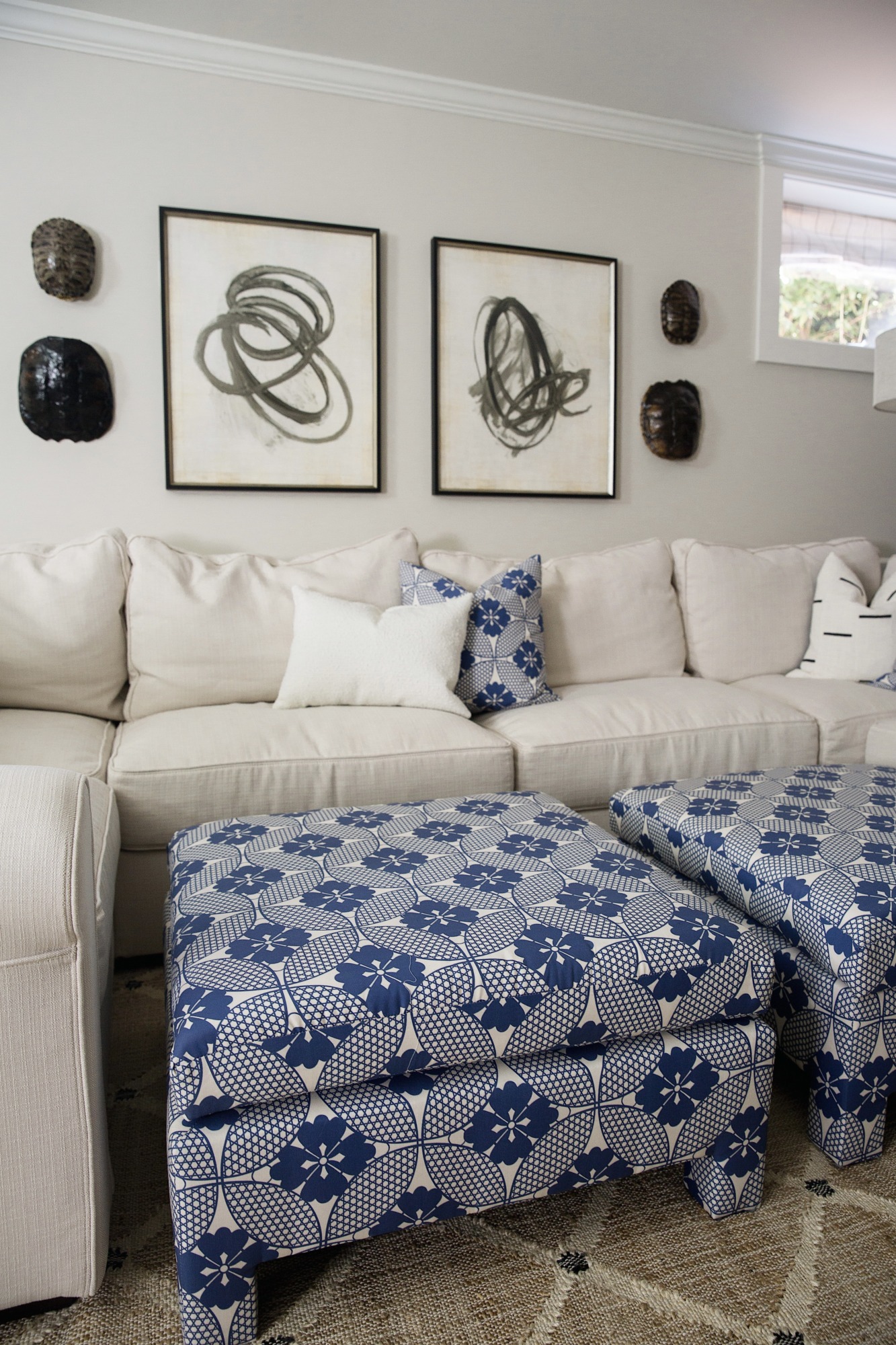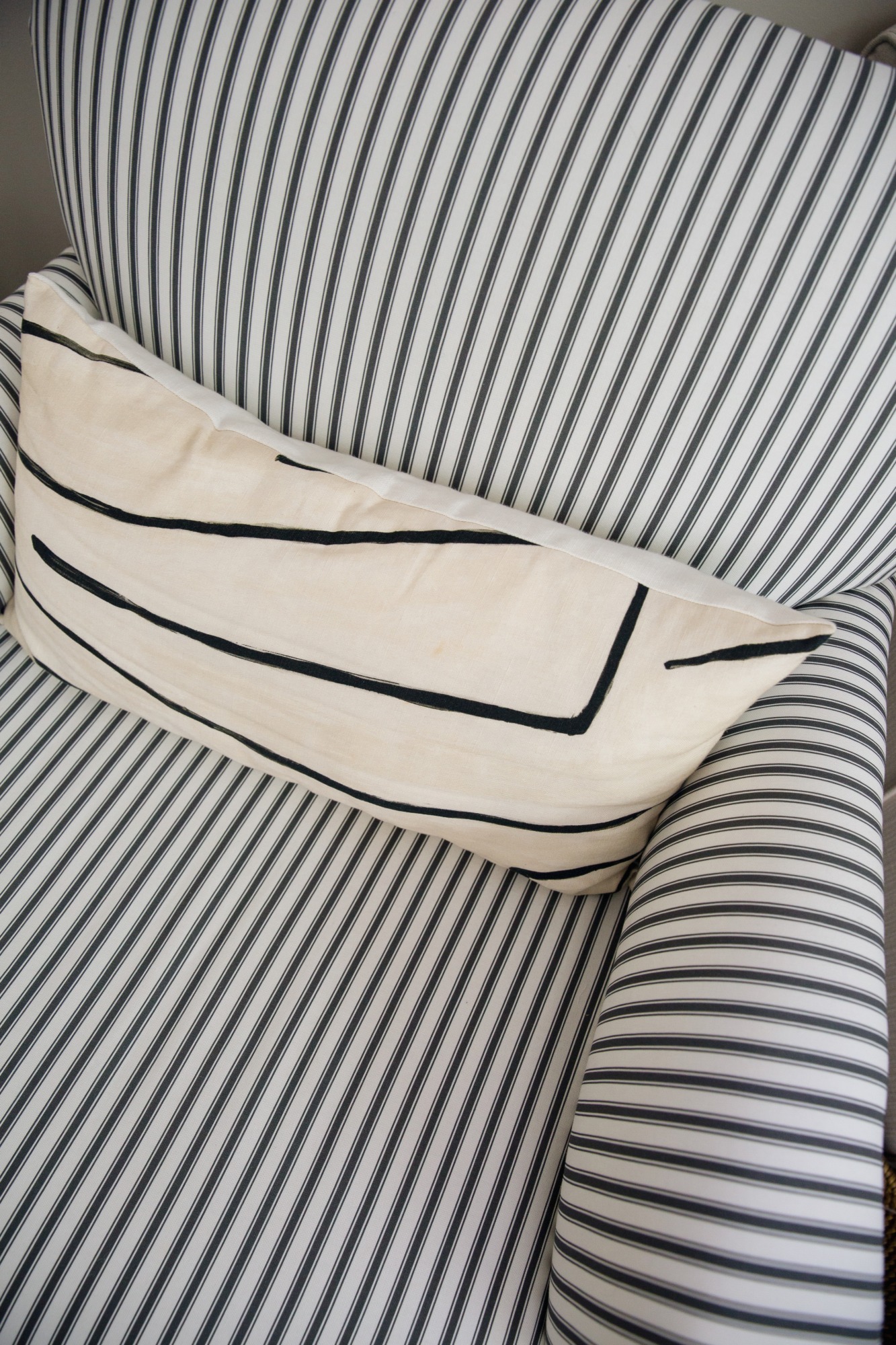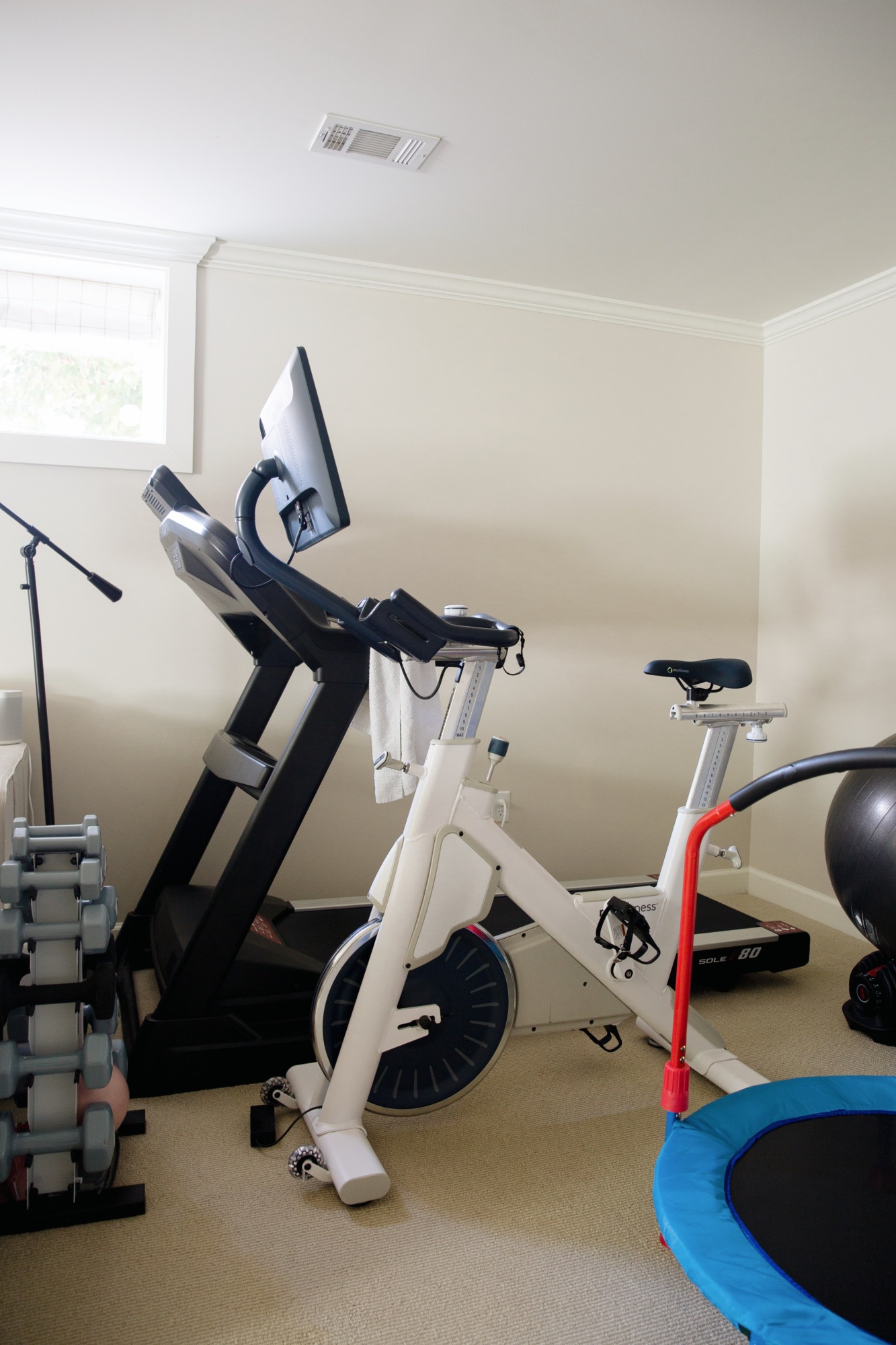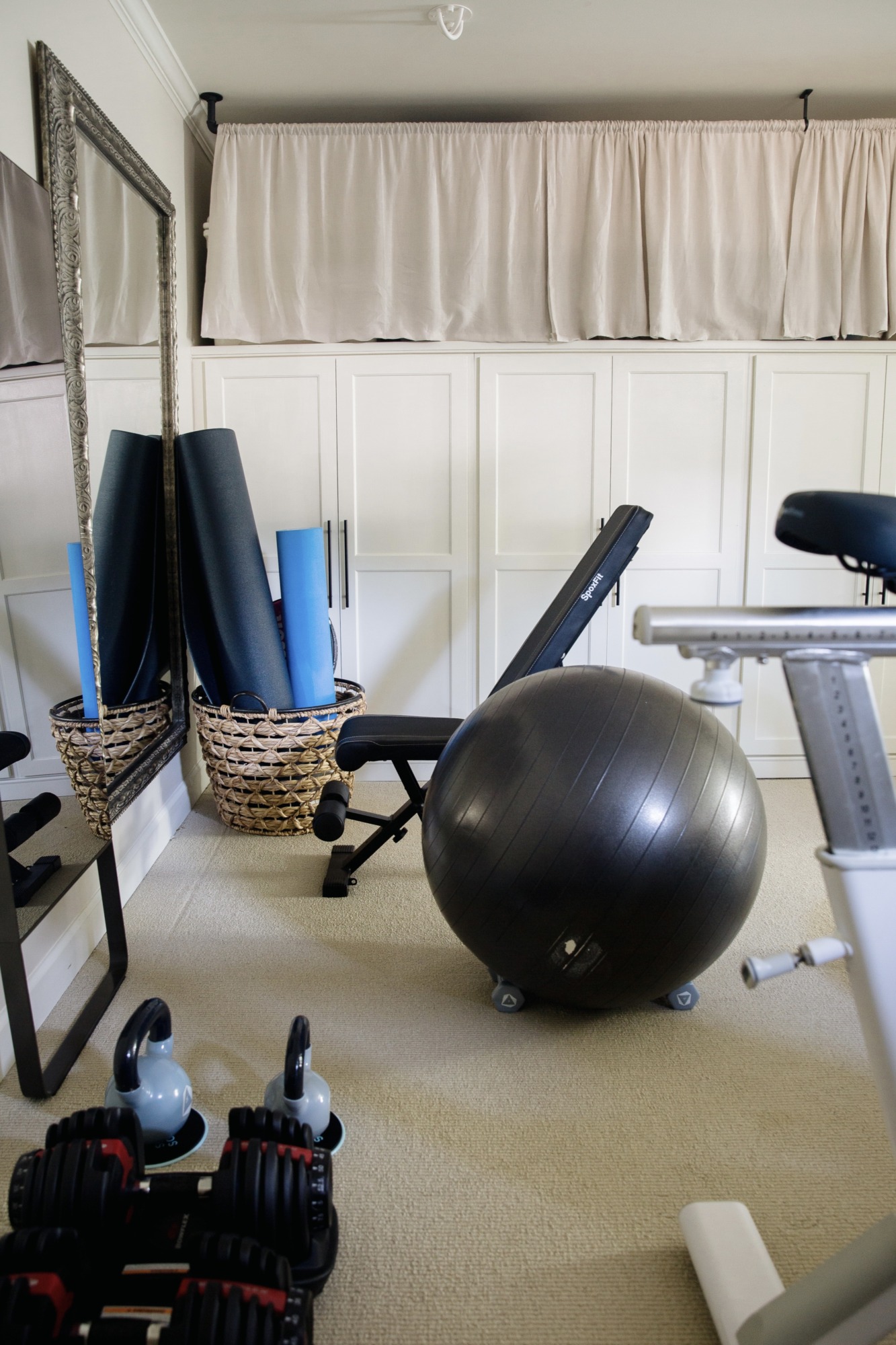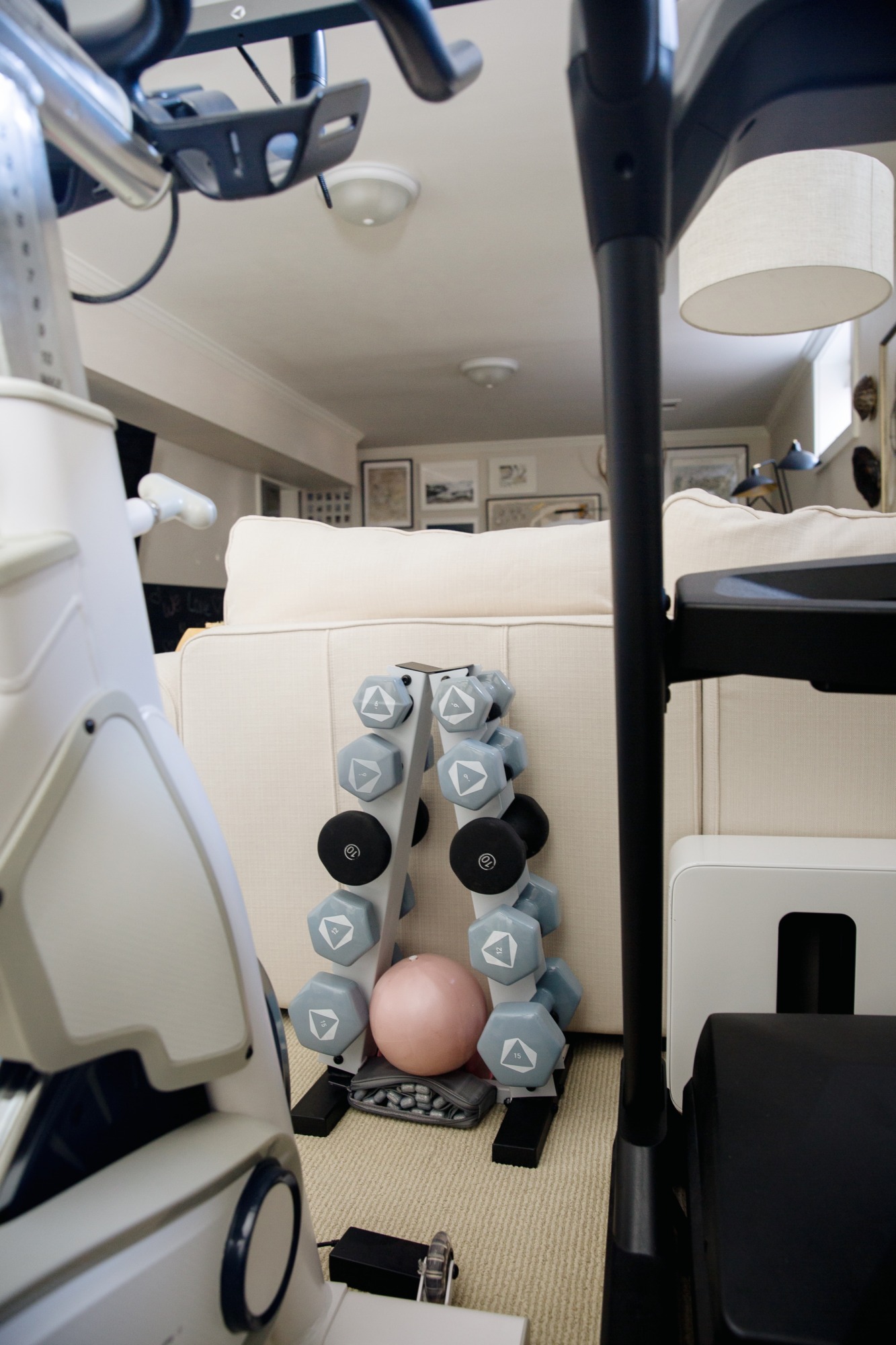 lovesac sectional sofa | modern ottomans | striped club chair | abstract lumbar pillows | blue and white throw pillows | boucle throw pillows | rug | similar mid century three arm floor lamp inspired by this one | swinging arm floor lamp | circle art | black and white poufs | myx bike | sole treadmill | weight stand | weight bench
And in the furthest corner of the room, you can see our little workout area. In my childhood home, we had a workout area in the back half of my mom's art studio. There was a TV in there and big windows – we would use it often. I wanted to have the same type of space, and down here the TV is on a big swinging arm. It's really easy to hop on the treadmill and put on a show, which I love!
Right now you can get $50 off your order of $199+ from The Inside with the code KAT50. Thank you so much for reading! xo –