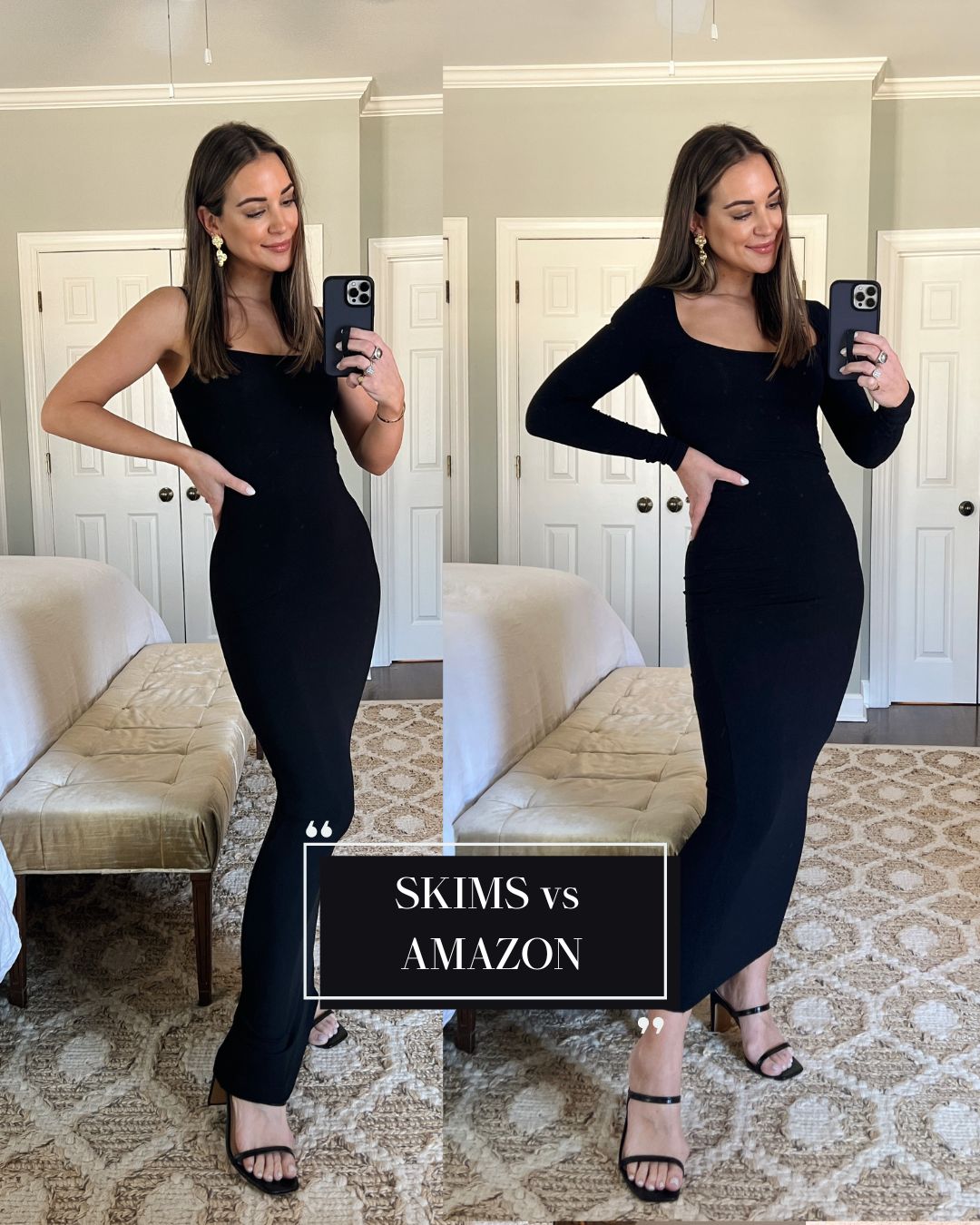 After seeing this SKIMS dress on a few other girls, I bought it to take with me on our October 10-year anniversary trip. You can see how I styled it on vacation here.
I was shocked that when I put it on, it really amplifies any curves you have. I do have some curves and hips, but I'm talking Coke bottle hourglass. So I can clearly see why it has so many amazing reviews from women of all body shapes!
I was about to purchase the long-sleeved SKIMS version, but then I discovered this Amazon dress. So I purchased it in two colors to see what I thought. And it's a great grab! More of my thoughts broken down into sizing, materials, cost, and the biggest differences that I noticed below.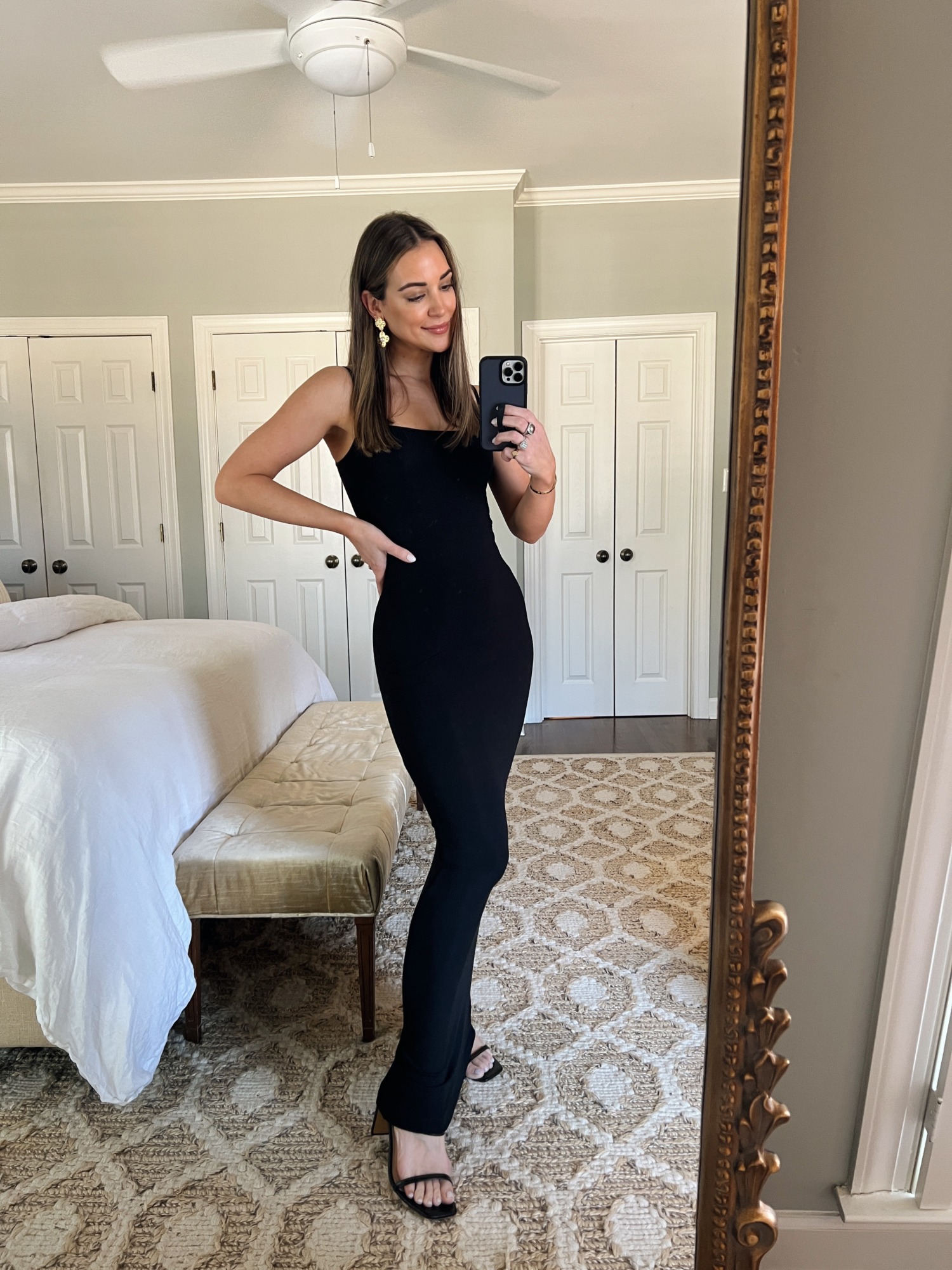 SKIMS spaghetti strap slipdress
SIZING
I think both dresses run true to size. I ordered my usual dress size in both.
One thing to note is that the SKIMS dress is definitely a true maxi dress. The Amazon dress is listed as such, but if you're 5'7″ or taller I think it's going to fit more like a midi dress.
MATERIAL
At a touch, the material feels nearly exactly the same. Both are machine-washable and super soft.
The SKIMS dress is 91% modal and 9% spandex.
The Amazon dress is 95% rayon and 5% spandex.
COST
The SKIMS spaghetti strap slipdress is $78 and the long-sleeved version is $88.
The Amazon spaghetti strap slipdress is $39 and the long-sleeved version is $44.
I think both prices are fair for the product quality and fit.
BIGGEST DIFFERENCES
The SKIMS dress somehow does really cinch your waist in this hourglass, Kim K curves way. The Amazon dress has a great fit, but the waist isn't quite as snatched as the SKIMS dress.
The SKIMS dress is definitely to the floor. So in that way, the SKIMS dress feels a little bit easier to style versatility-wise because it can lean casual (could be paired with a sneaker) more easily.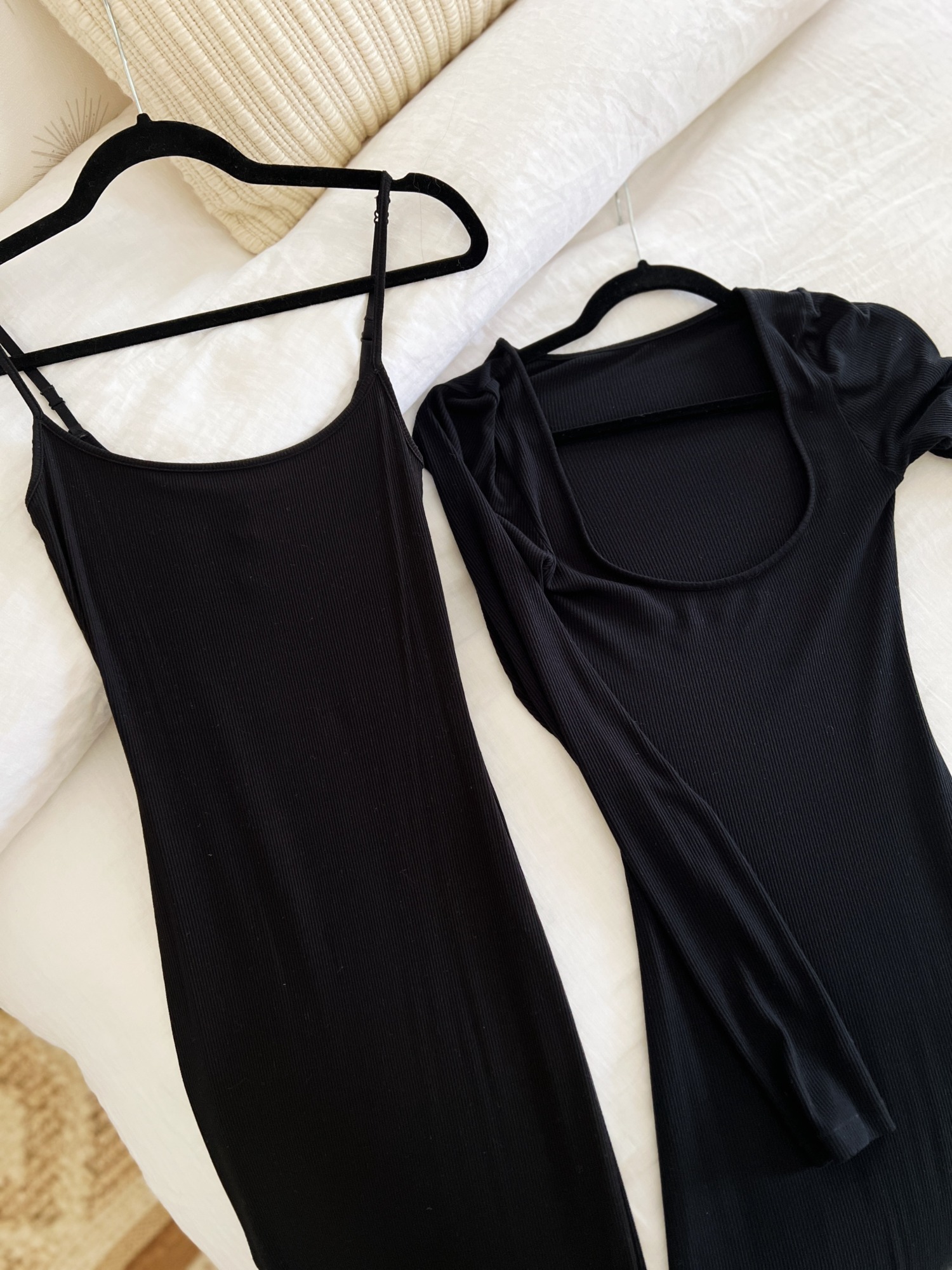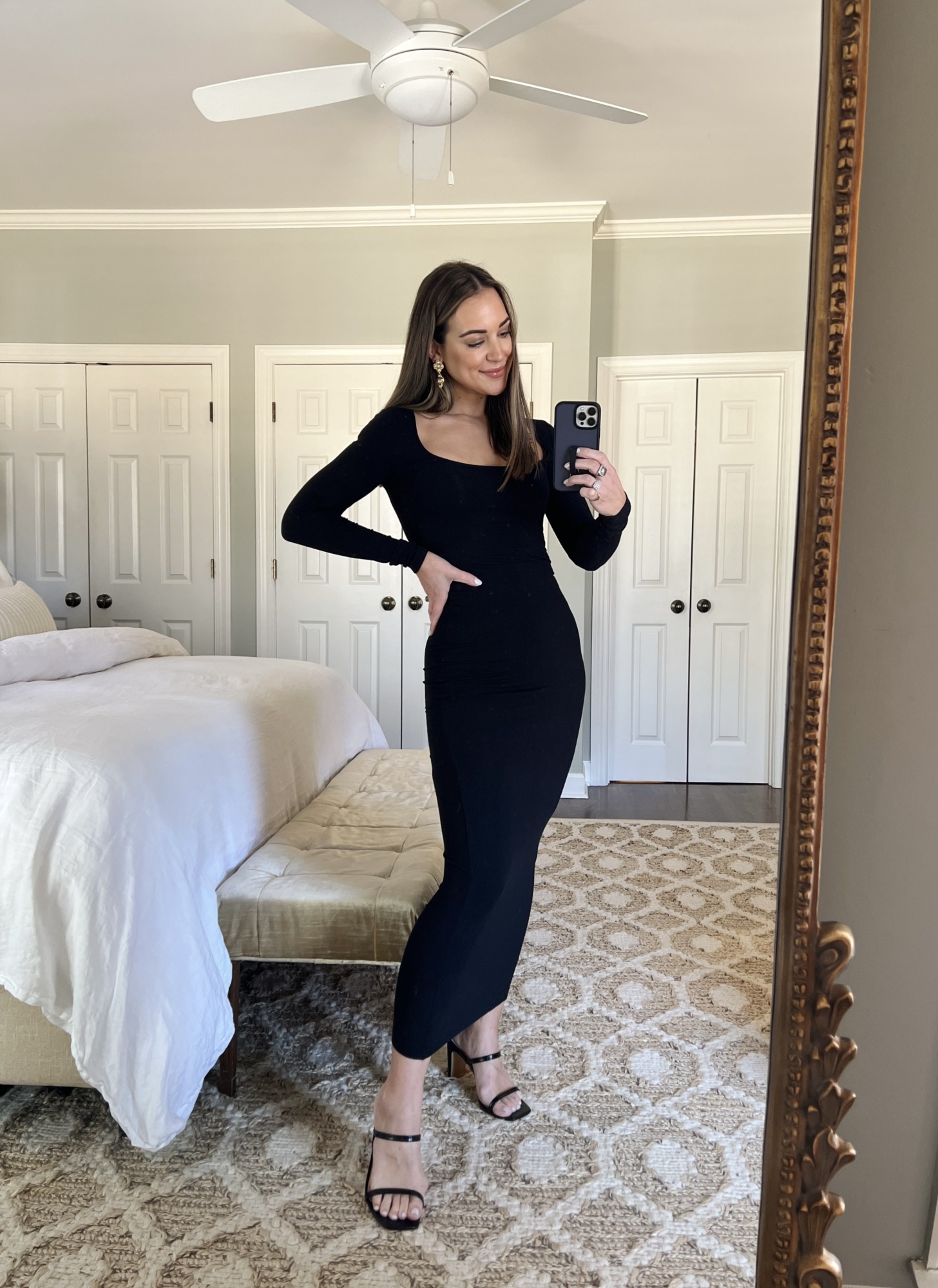 Amazon long-sleeved bodycon dress
I also shared a video of each dress and how I would layer it on Instagram.
Do you have either of these dresses? I'd love to hear what you think. I don't regret either purchase, and I know they'll be great vacation dresses that don't take up much space.
Thanks so much for reading. If you have any ideas or requests for future review posts, let me know in the comments! XO –