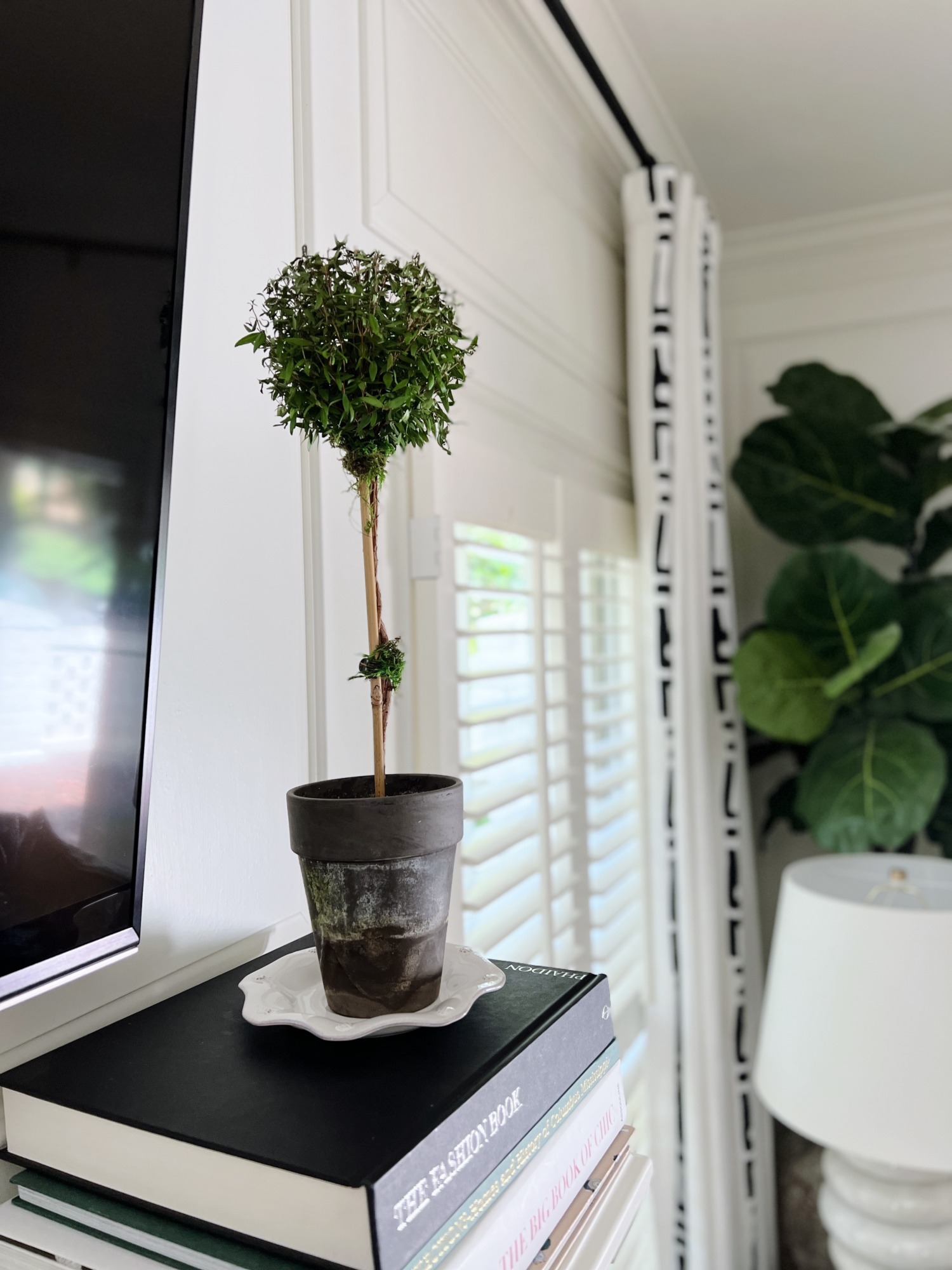 – using some birthday coins from my parents to buy these adorable topiaries –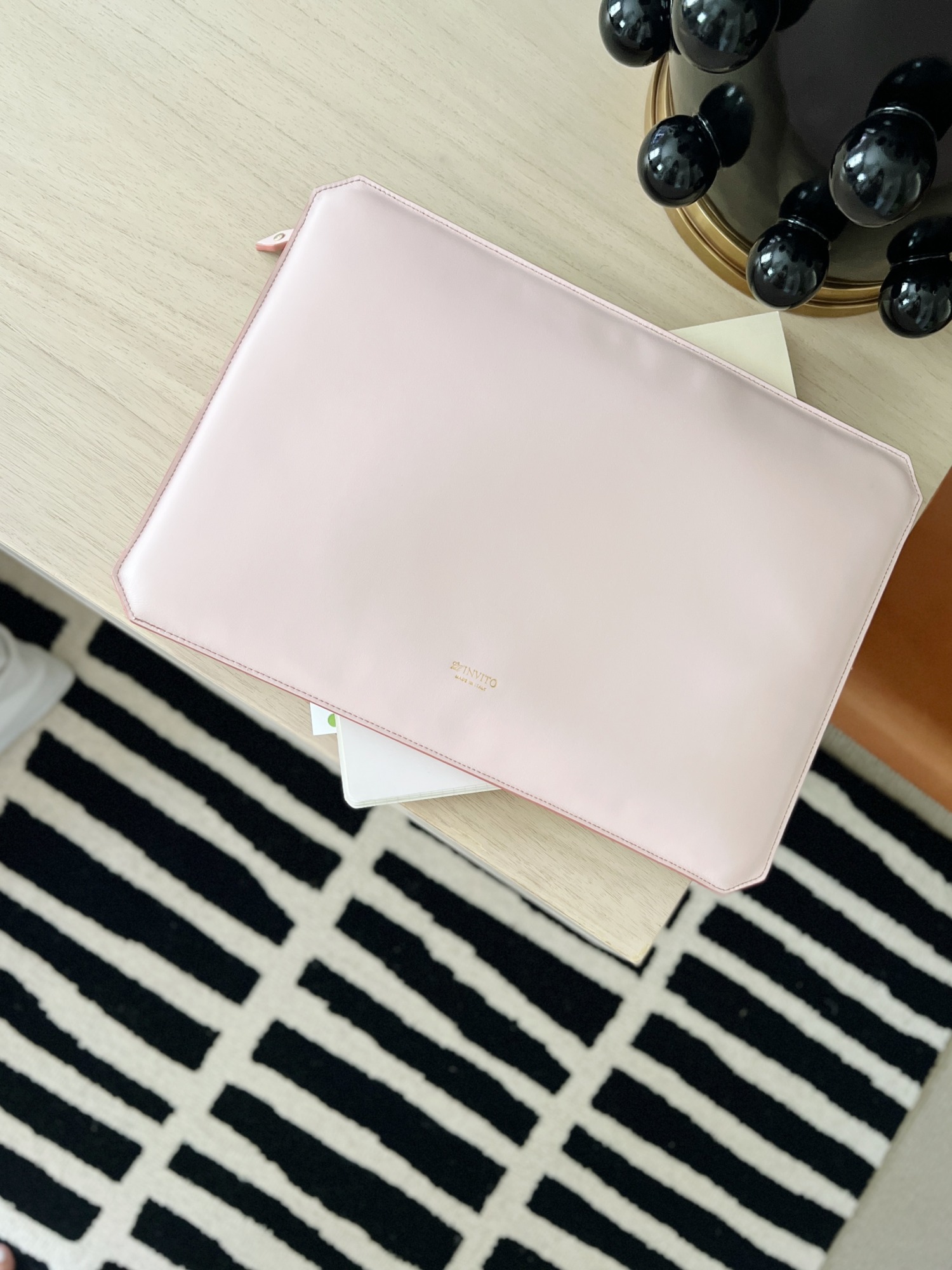 — using this beautiful Bell'INVITO laptop case for the first time –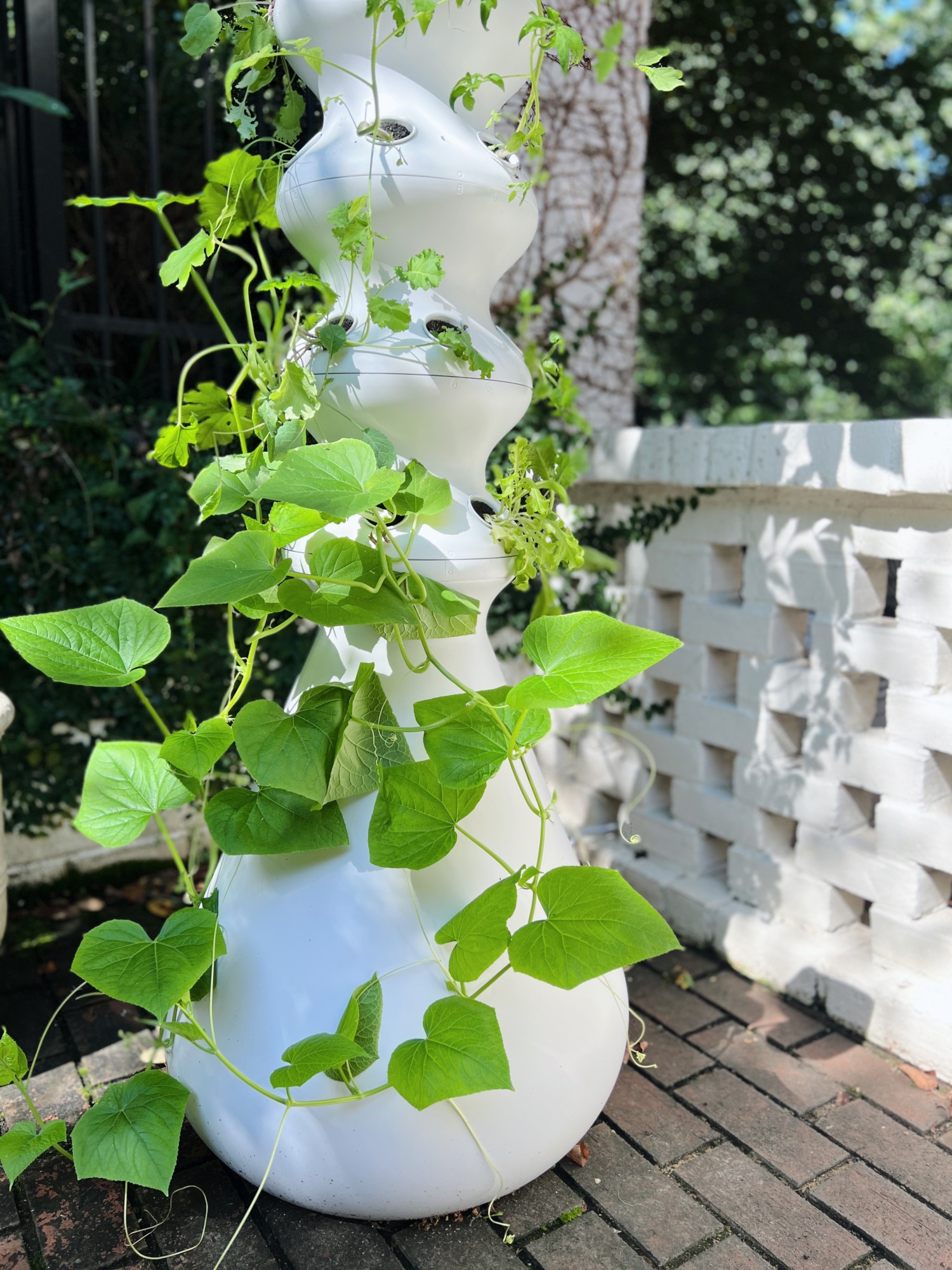 – getting excited to start growing some vegetables –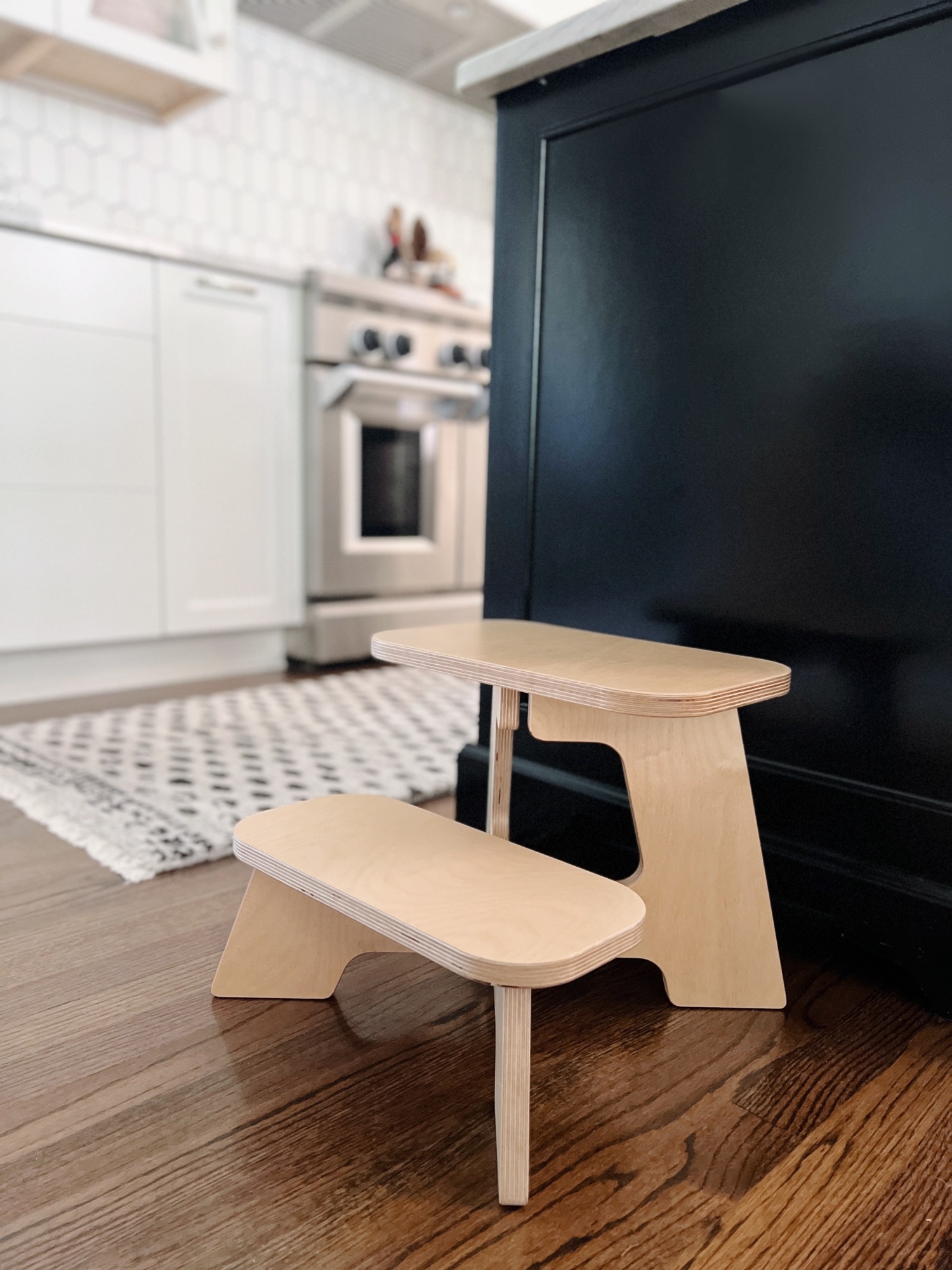 – getting our new Audwell step stool –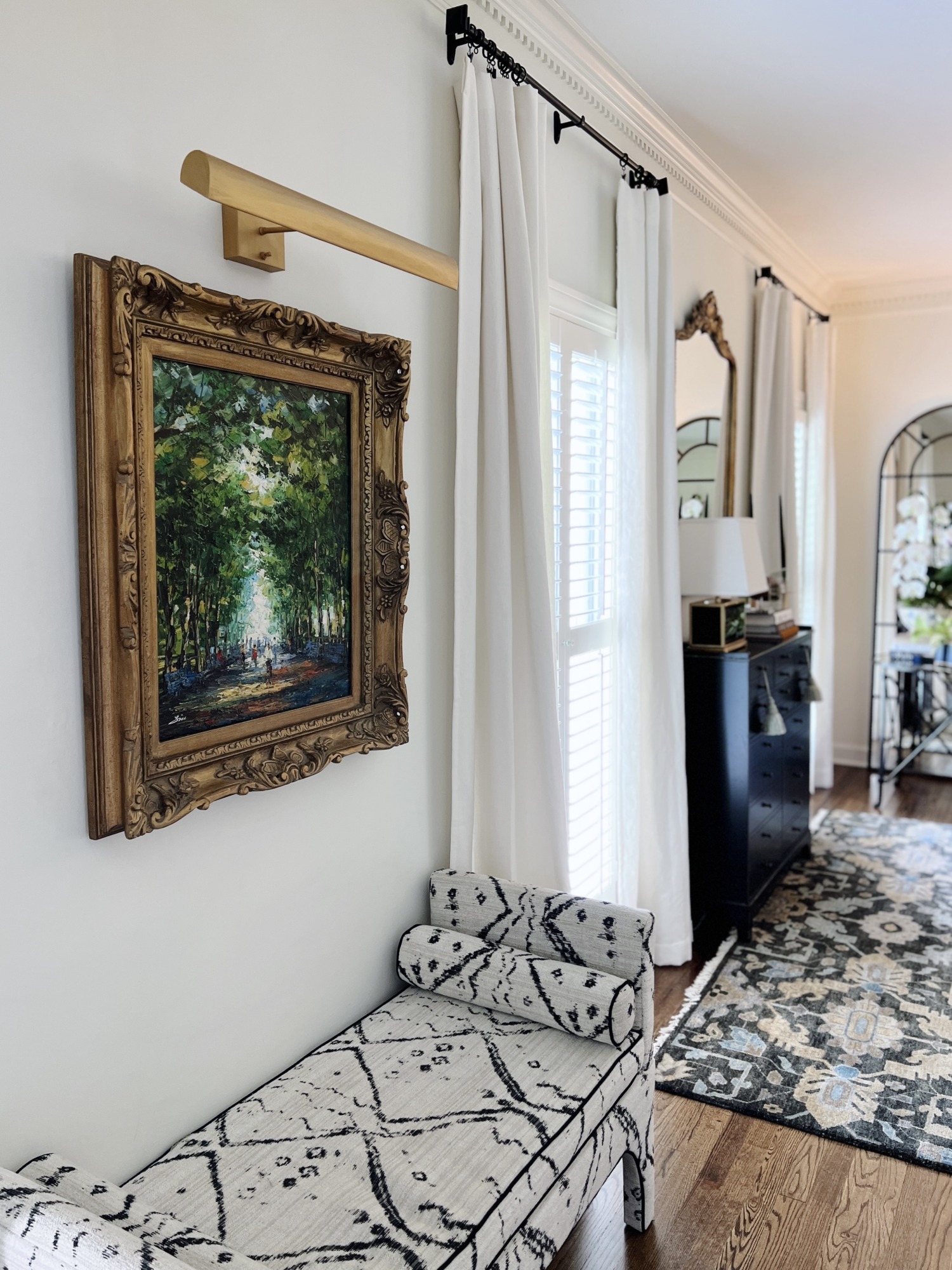 – rearranging some art in the house… for fun (picture light) –
1)  I looked around locally for some indoor tabletop topiaries and couldn't find any. Believe it or not, when I can find a particular plant variety, I go to Etsy. I used some birthday money to buy two of these small topiaries and one large one. I am LOVING them.
2)  It's been so interesting watching these plants grow in our outdoor Lettuce Grow. I'm trying to let it work on filling out before clipping much from it… but I think this might be the week I start using the chives and arugula.
3)  I recently found this gal on YouTube and loved watching her use her design expertise while thrifting. Hearing about the sections of stores she goes to is really fascinating, and it inspired me to pop into Habitat ReStore and Goodwill. I found a basket, marble pedestal bowl, tervis tumbler and bathroom trash can for a total of $11. Honestly, it was a thrill.
4)  Two weekends ago I had a few hours of time to kill and ended up rearranging some of the artwork in our house. I wanted all of our paintings to be on the main level where we spend the most time, and I am so glad I did. When you first move into a space and start hanging/storing your things, sometimes it's not necessarily the best placement once you learn the rhythms of your space.
Every now and then when I rearrange pieces, I'm really reminded of that.
5)  I am going to be so blue when And Just Like That is over. Episode 9 of 11 aired this week and I look forward to it SO much. The first season had a lot of grief and melancholy, while this season is a return to cheerful Carrie and feels like such a companion to SATC. I have been a fan of this series for as long as I can remember, so it's been such a treat to see new stories for this cast of characters we feel we know as our own friends.
If you're a SATC or AJLT fan, I can't recommend The Writer's Room podcast enough. I might even enjoy it more than the show. It's the writers that have made this brand so enticing, and hearing all their commentary is so entertaining.
Thank you so much for checking in and reading! Hope everyone has a beautiful weekend – xo –