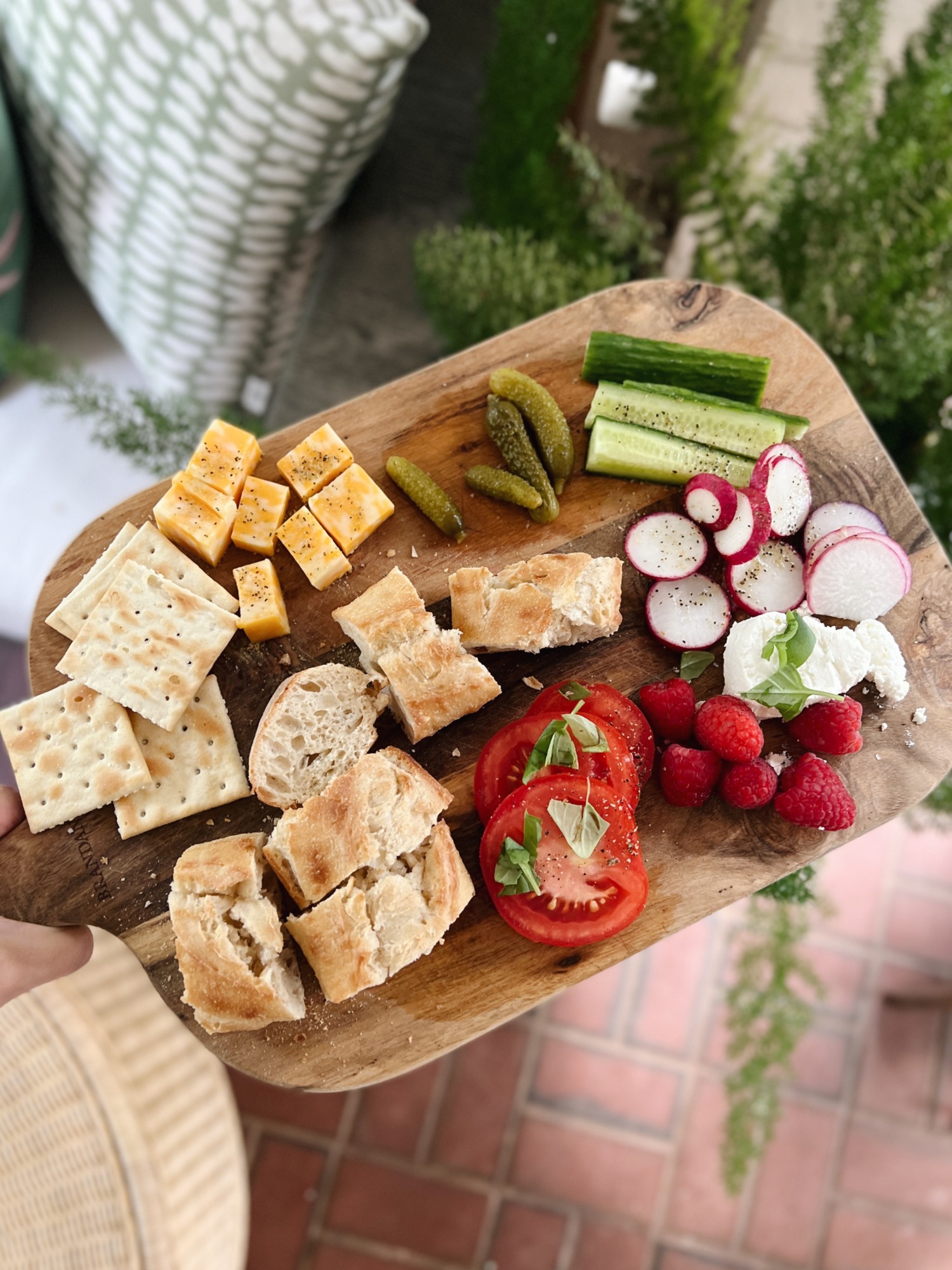 I have been seeing everyone reference their "girl dinner," and this is a trend I can absolutely get on board with. I LIVE for a girl dinner. A meal you piece together that requires little to no cooking or cleaning and is therefore easy and efficient.
Girl Dinner = a meal consisting of snacks, side dishes and small portions of randomly assembled food.
The Skimm's video definition here. "It's about taking pleasure in your food, especially when you didn't spend much time preparing it."
When Christian has a work or guys dinner and I can eat dinner solo, it's always going to be a combination of snacks while standing in the kitchen. Or I snack as I cook for our kids and then skip sitting down for an actual meal. That's just what it's gonna be.
On nights we return from traveling, I usually prepare the kids a more balanced meal. Then Christian and I will feed ourselves separately on our own. This happened recently but because of this new trend of labeling this habit, it inspired me to ask Christian if once a week we could just do solo dinners. It basically just feels nice to skip cooking and cleaning for a night. It's a night off.
I LOVE a hodge-podge assortment of things. Last night I had cheese and crackers, cucumber with Everything But the Bagel seasoning, and a piece of coffee cake. It was excellent.
I'd love to hear what your recent girl dinner was. A few examples in this article. Let us know in the comments! Thanks so much for stopping by – xo –