We recently went on our annual summer visit to Florida, and while this trip was probably our most challenging (14-month-old Theo is very, very busy and quite literally a hazard to himself), there were certainly still some sweet moments along the way.
I wanted to share some photos and link sources here, as well as answer some of the most common questions I got about our trip! A lot of the outfit photos are screenshots from short videos I took, but you'll see the actual video content and outfit details in the link below.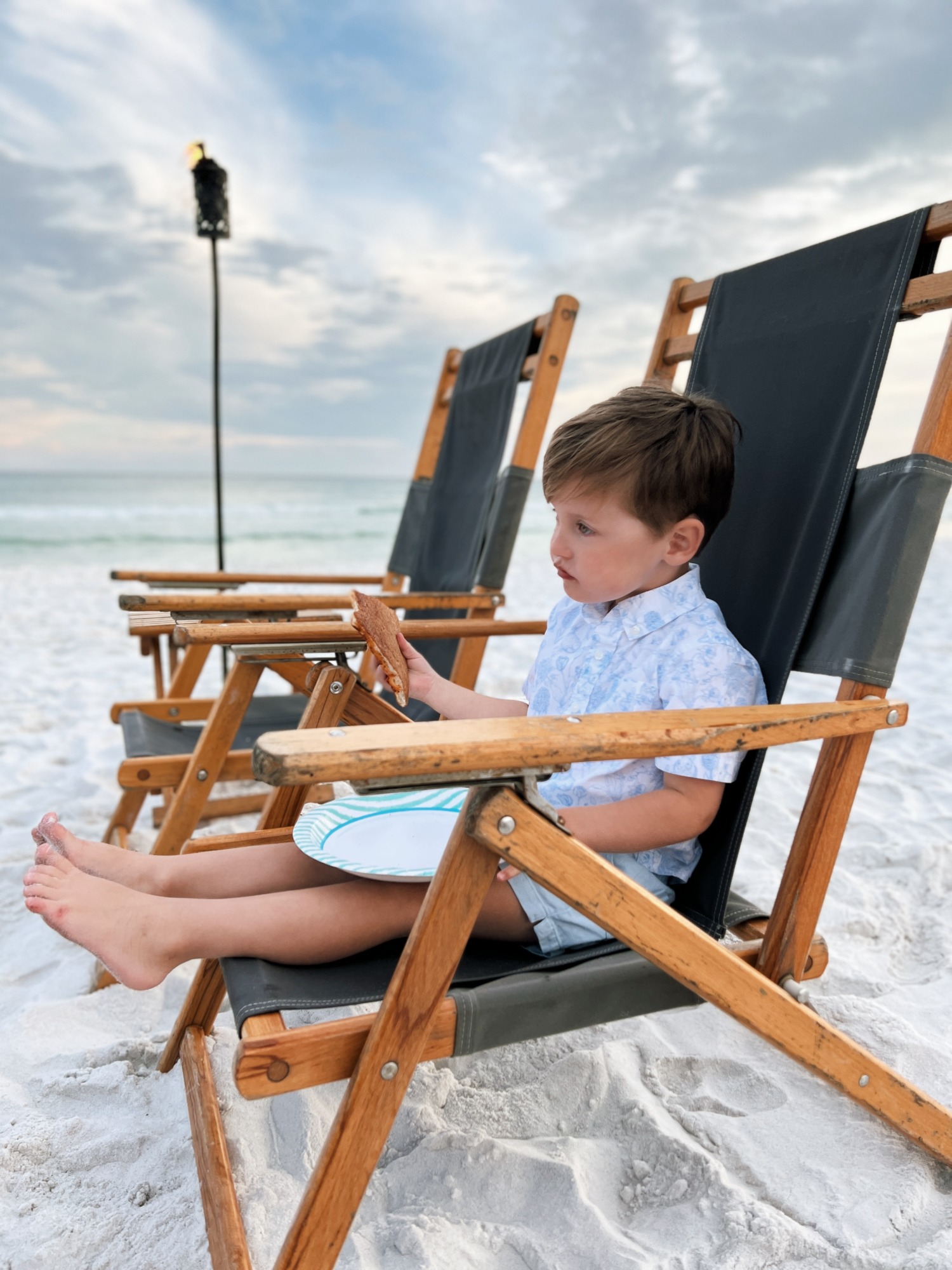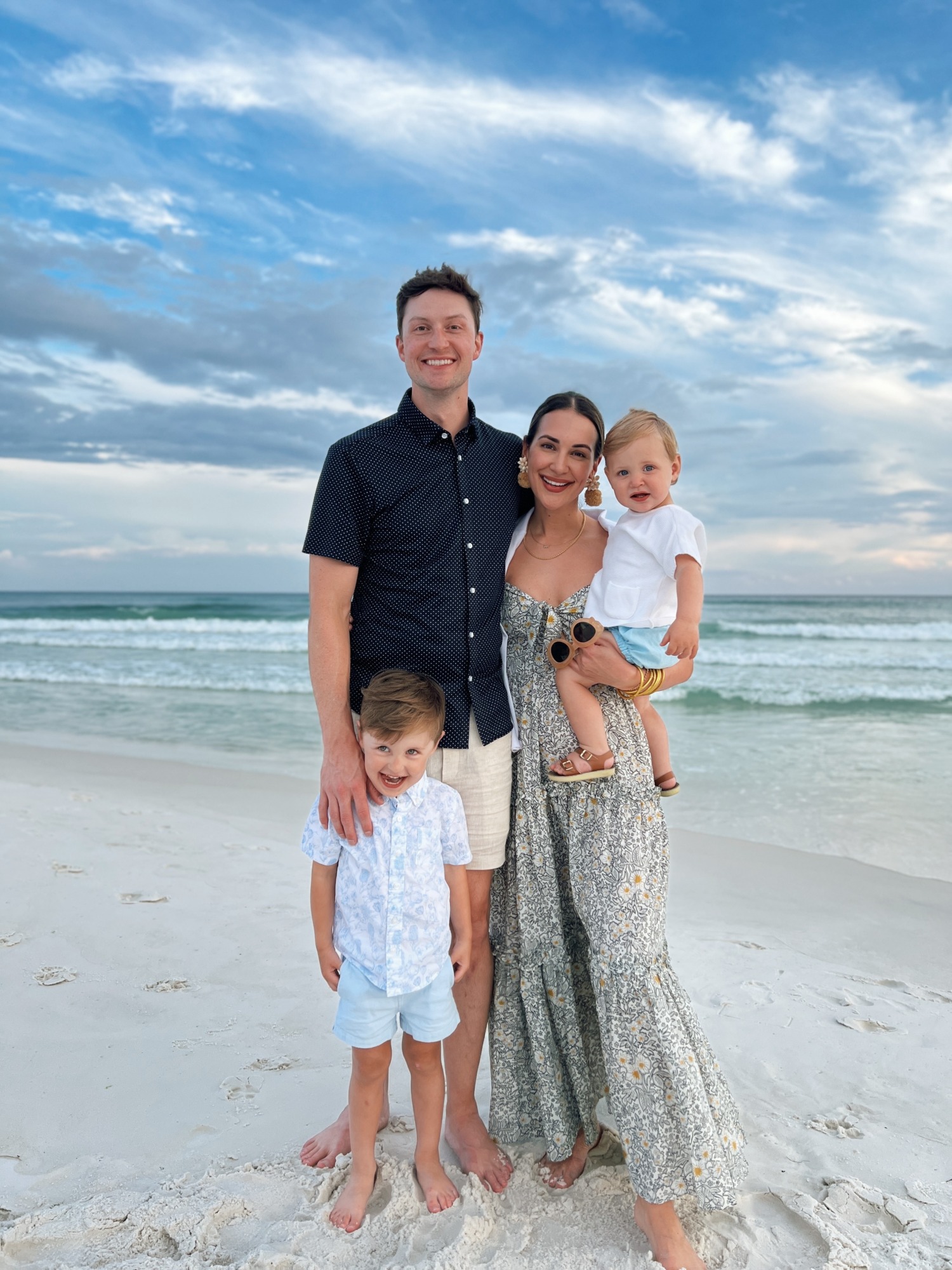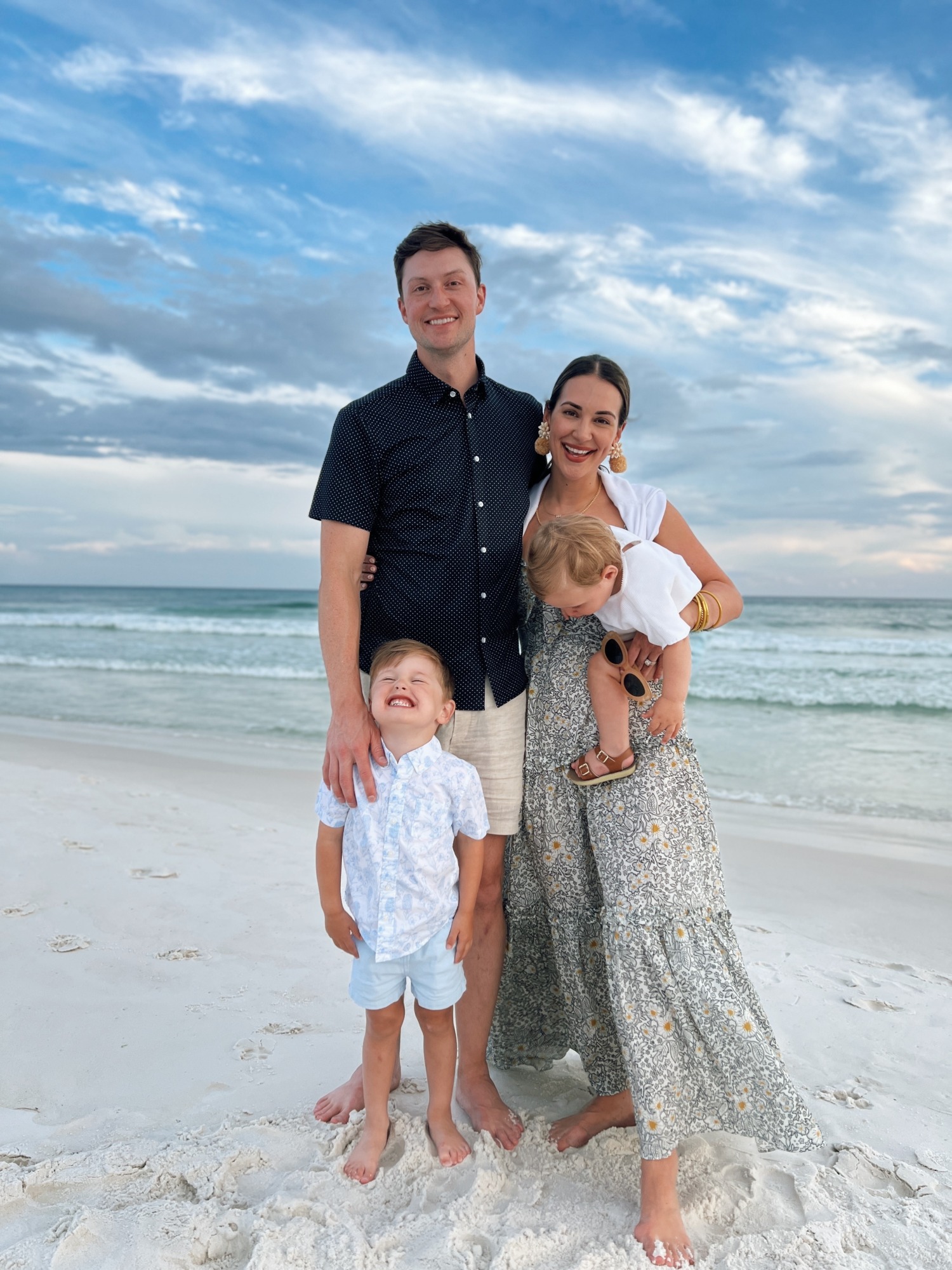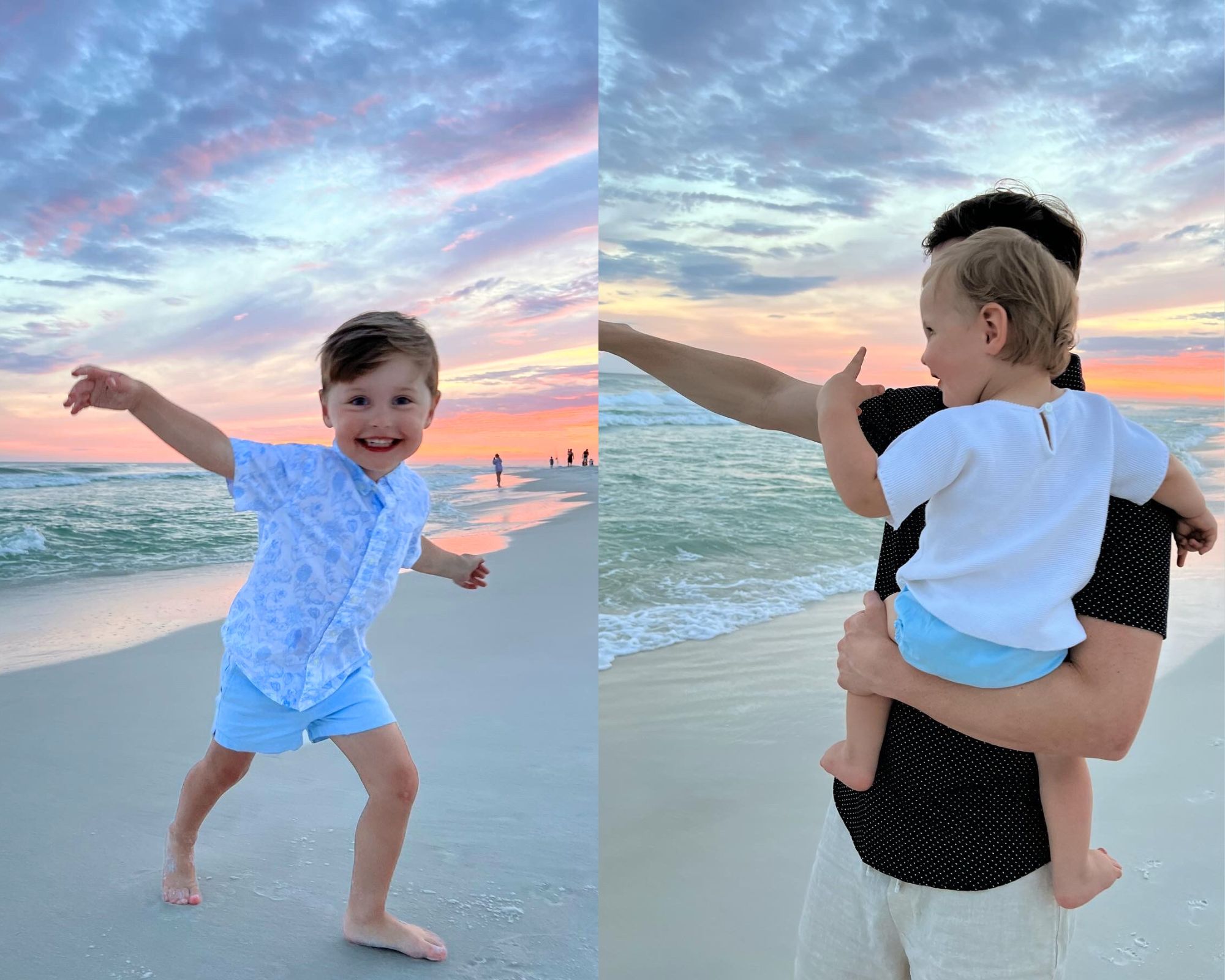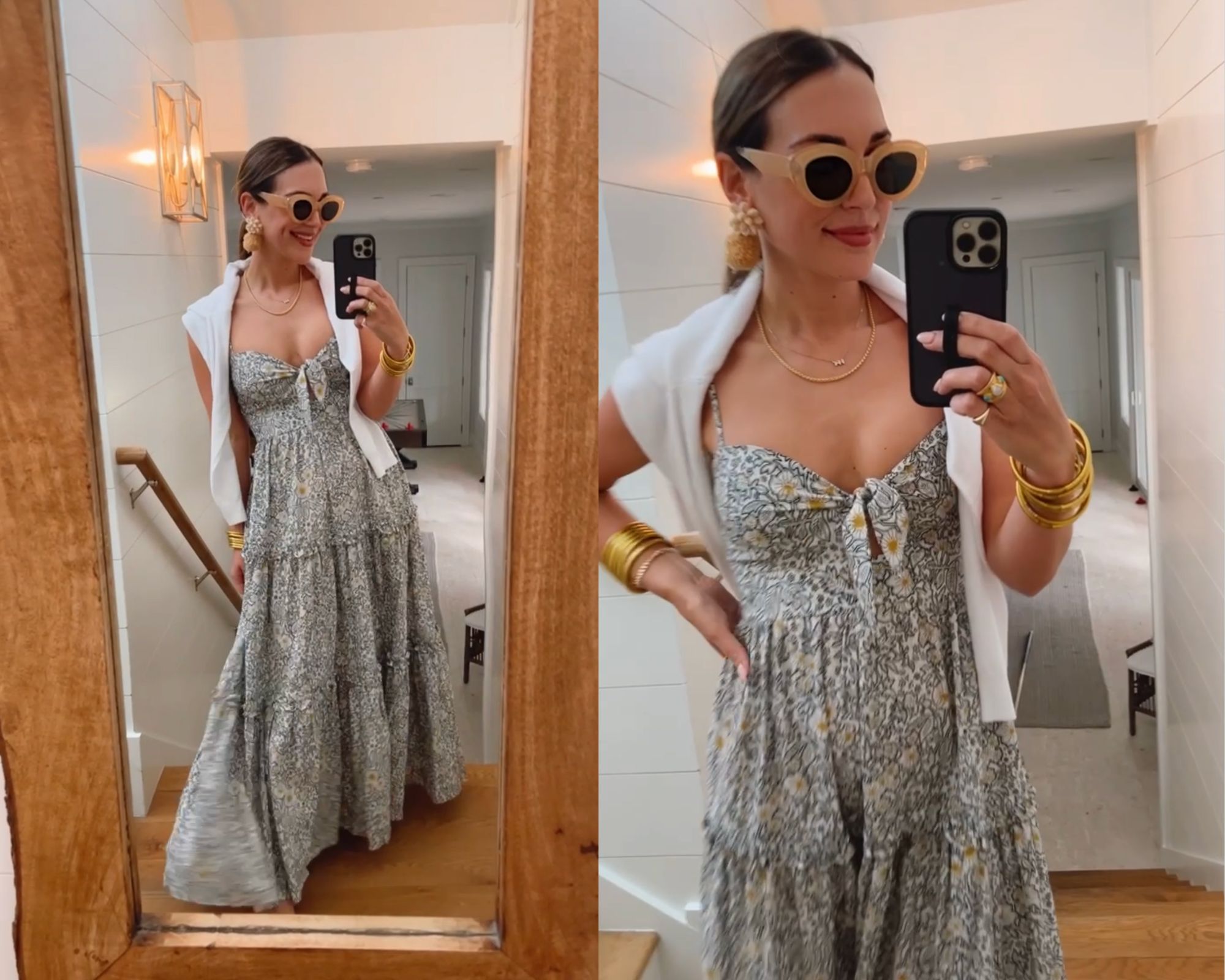 dress –  BTB Los Angeles | the rest of the outfit linked here
How did you organize the beach bonfire?
I found 30A Blaze via TripAdvisor/Google reviews, and they were awesome. They were very reliable and showed up with everything they said they would. I added on the s'mores package and we ordered and brought down pizzas on our own!
Where are your boys personalized towel robes from?
We have these and these. Hudson loves them, especially when getting out of a chilly pool.
Where did you stay? 
My Dad rented this house through 360Blue. He continually rents from them and we have loved some of their houses. This particular house had some challenges (and is currently for sale so I don't anticipate it being on the rental market much longer) and I don't feel comfortable recommending it.
Where is your white crochet coverup from?
You can find it here for less than $30.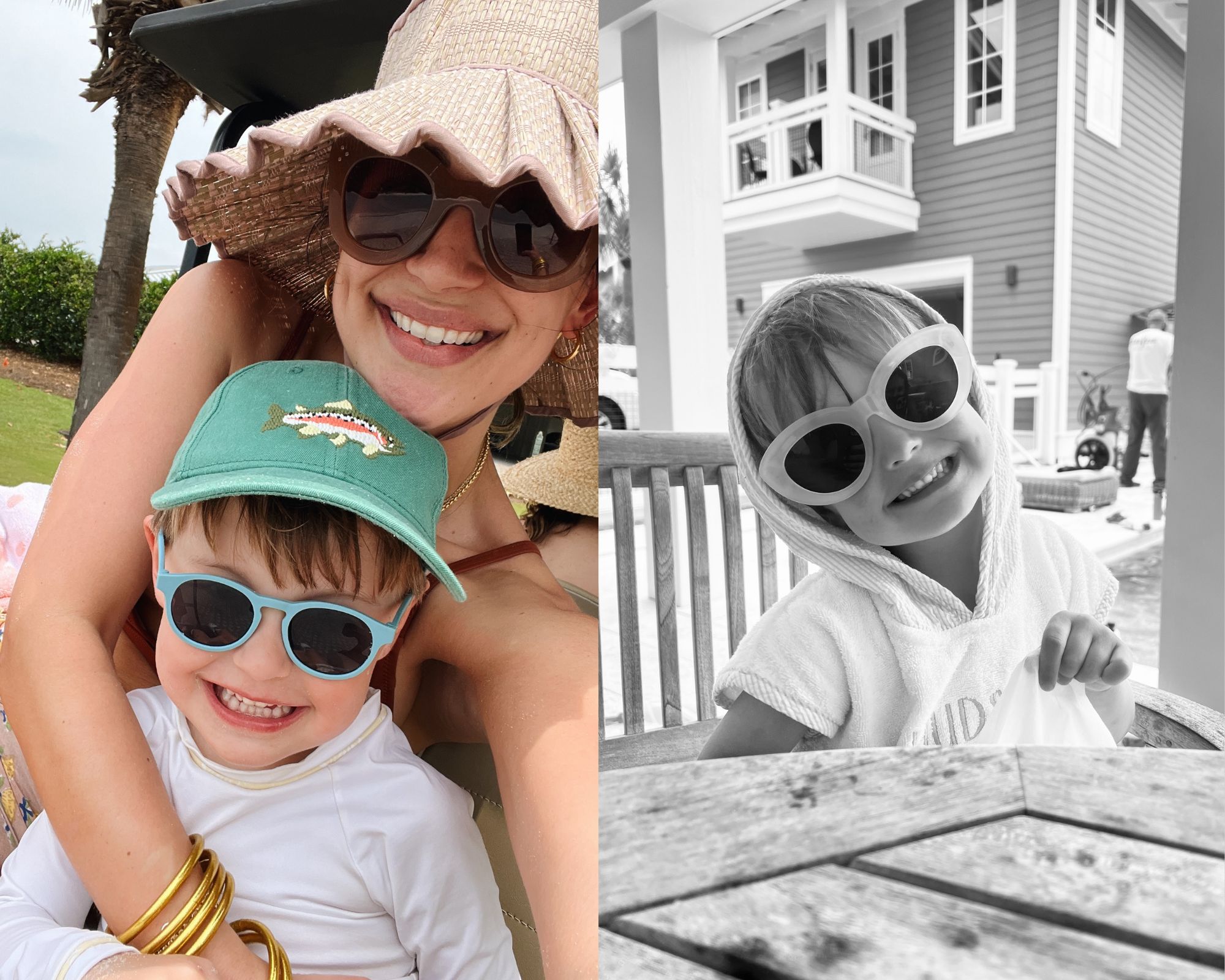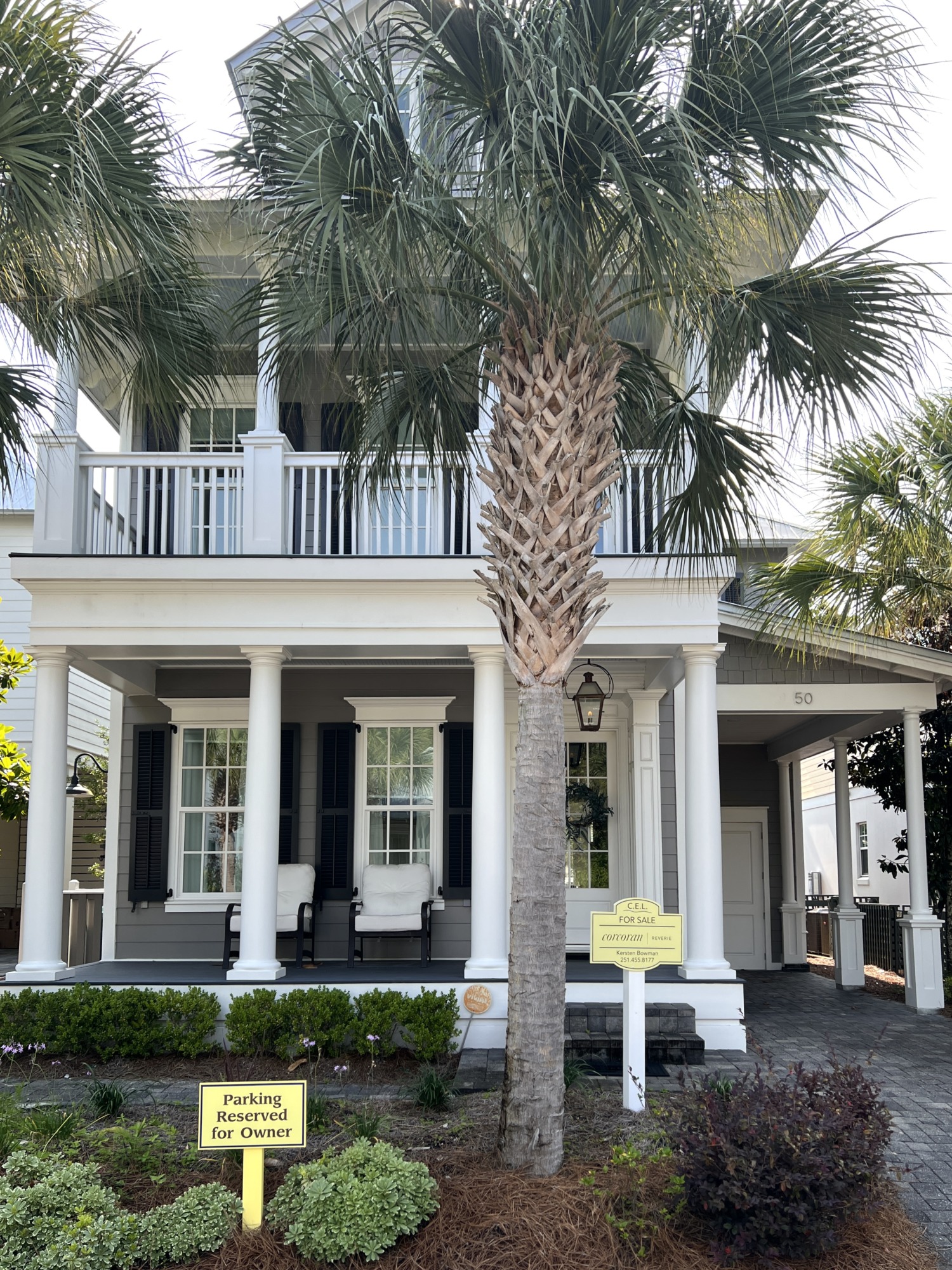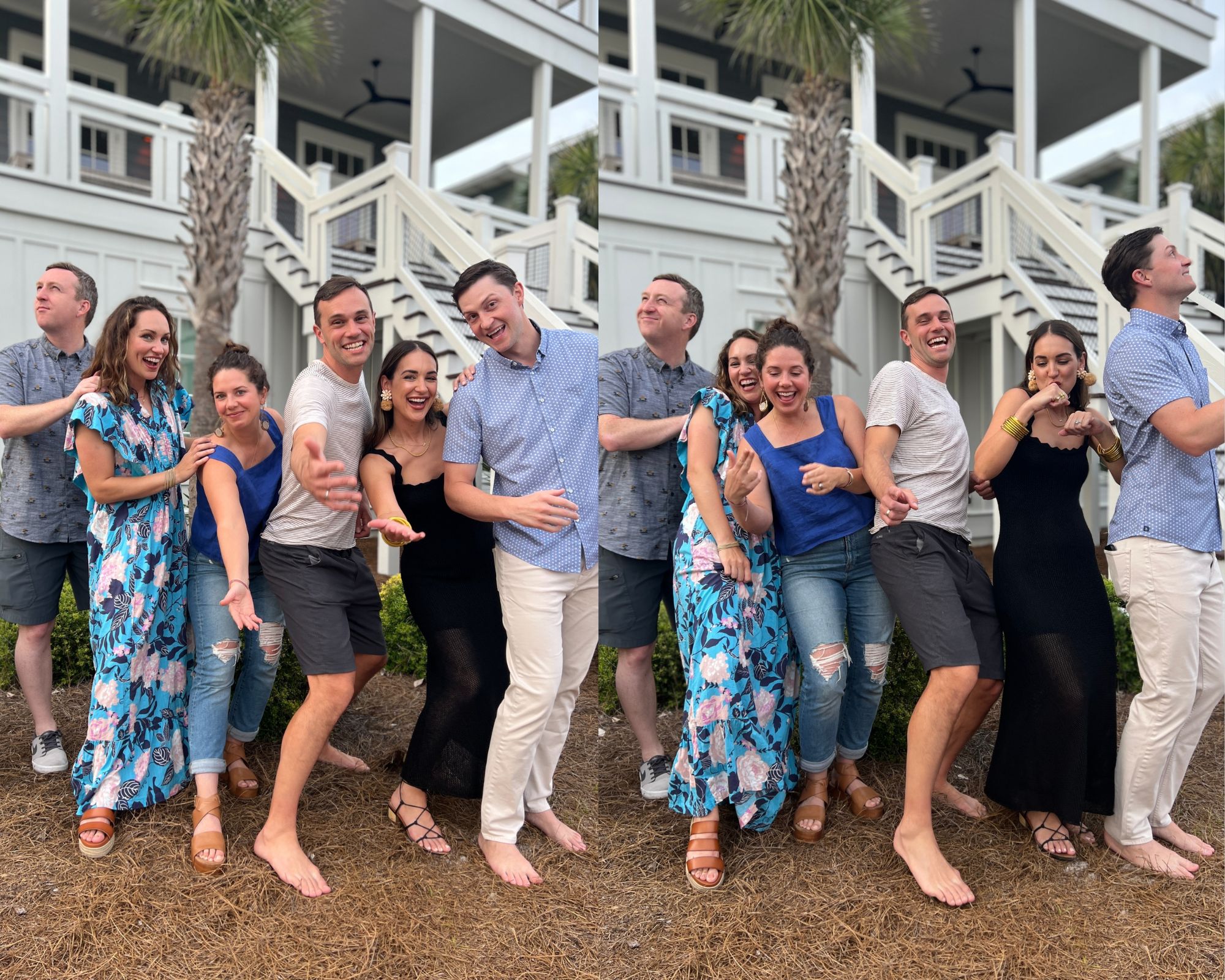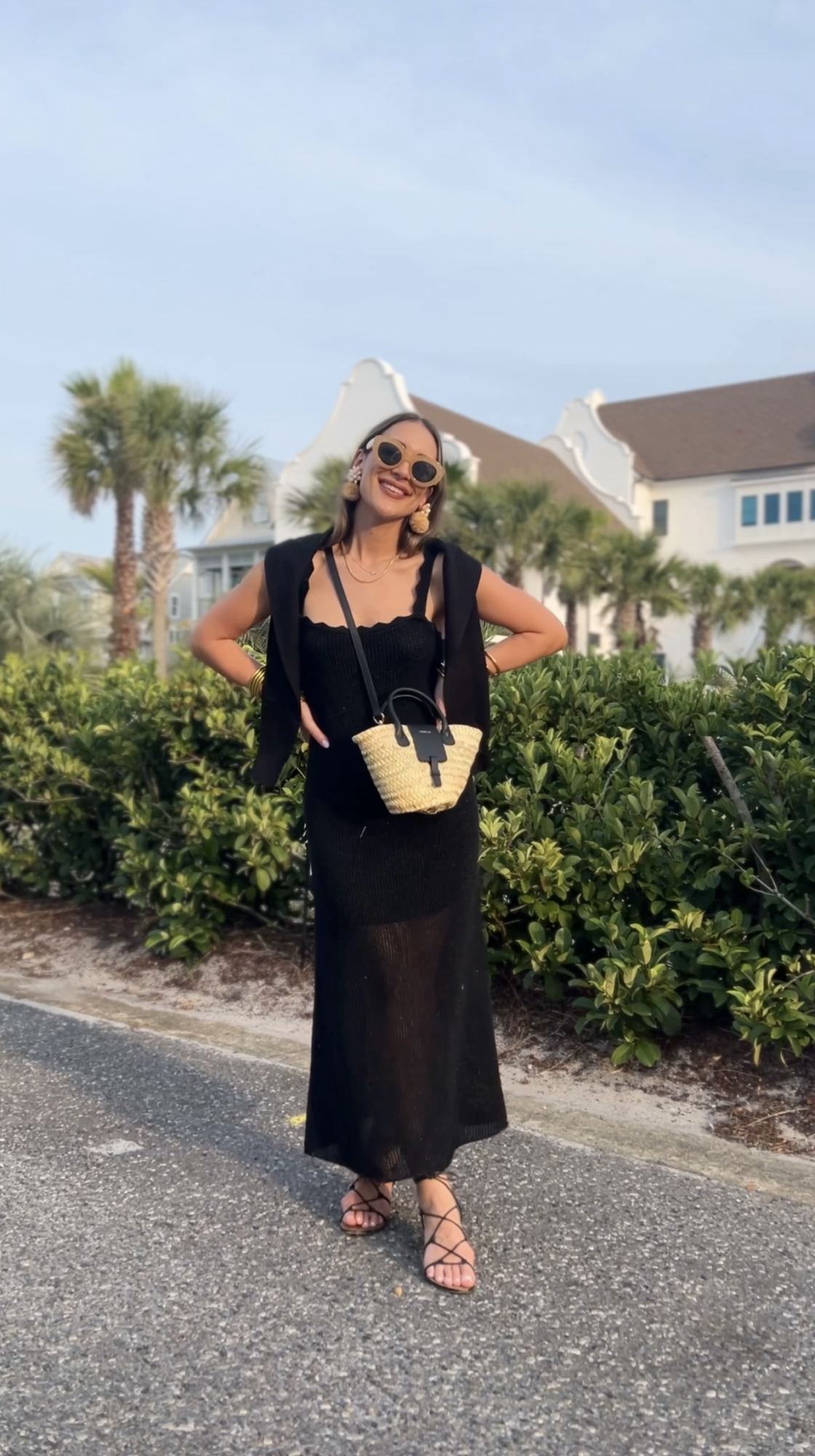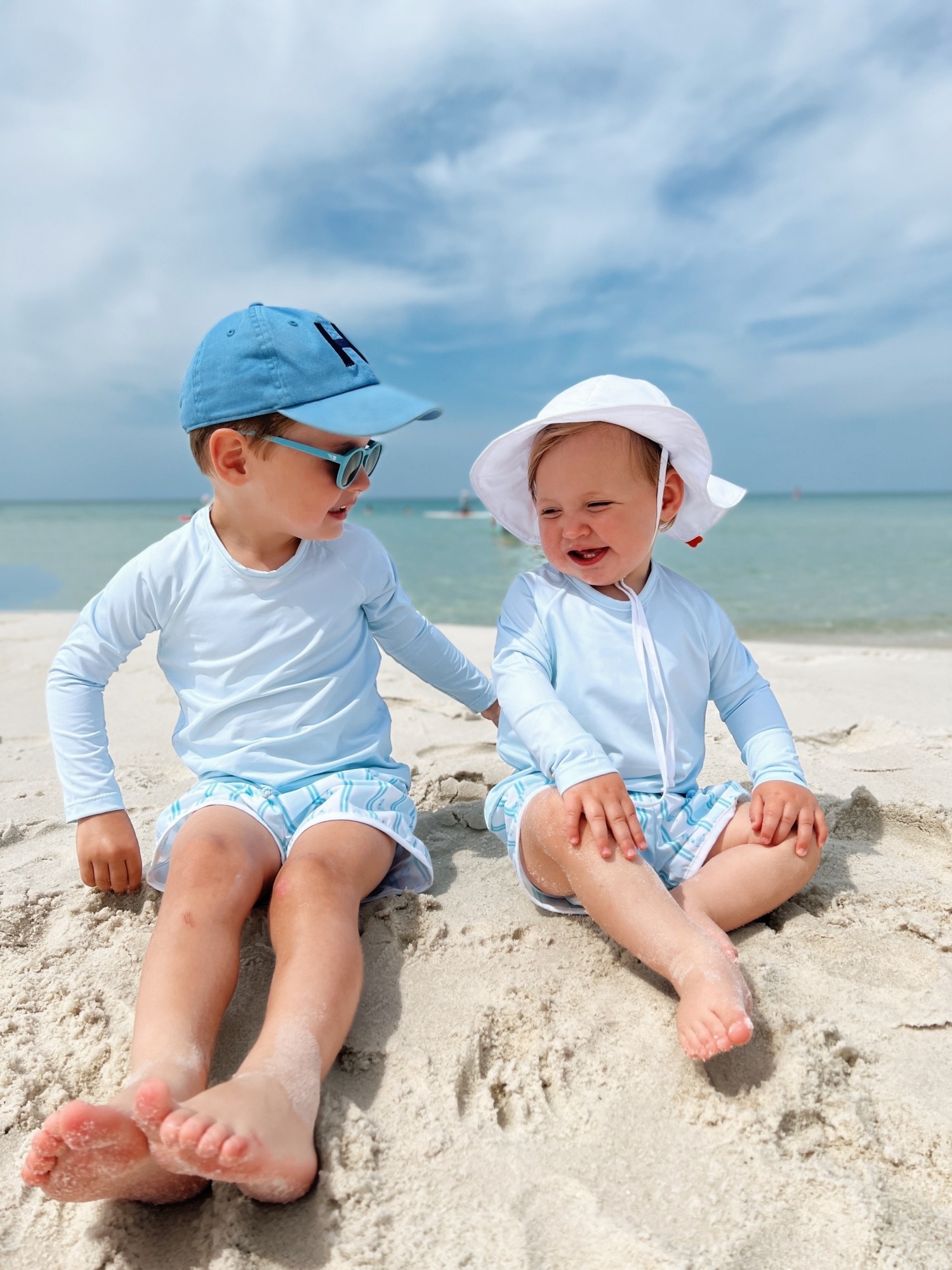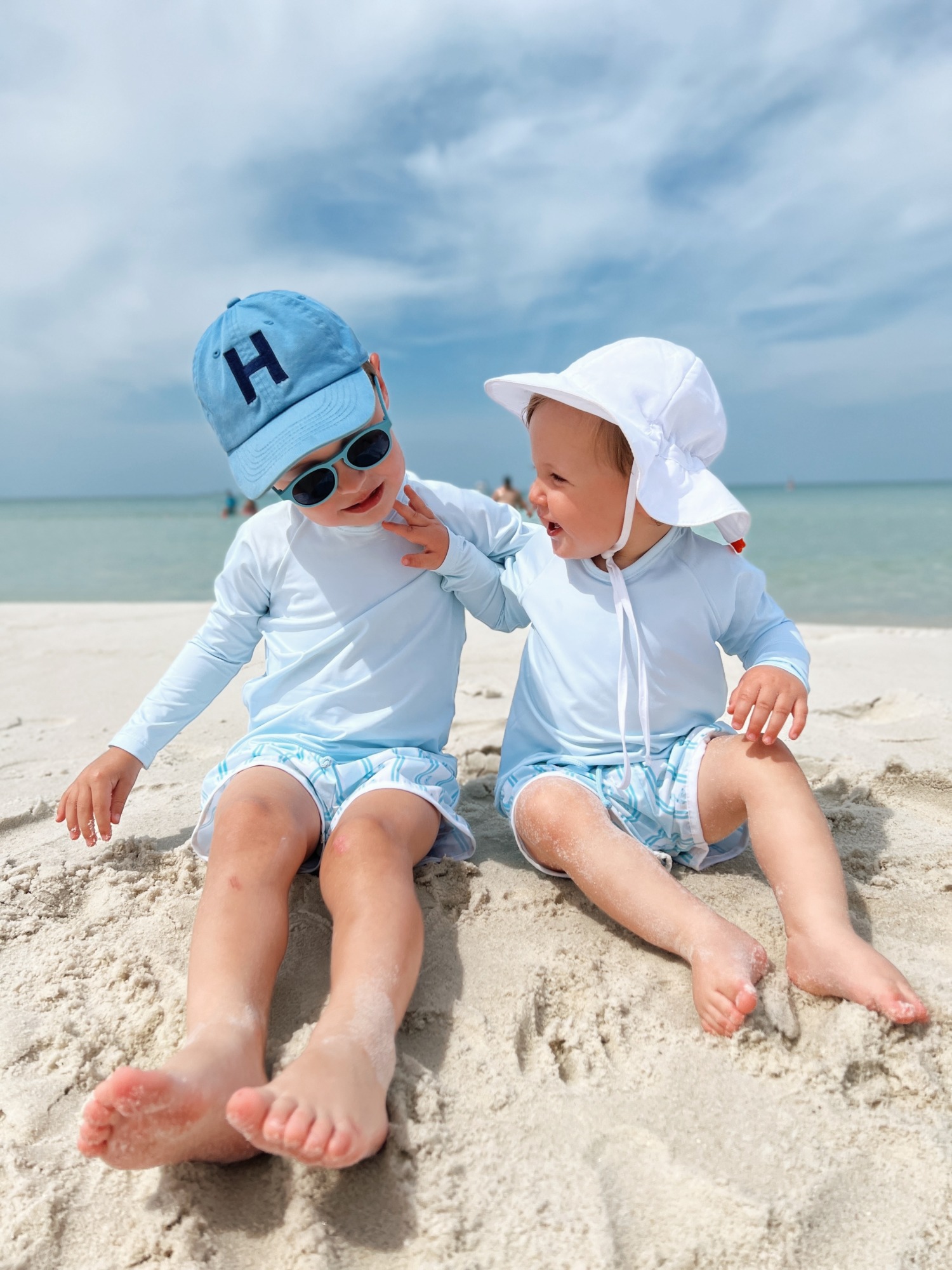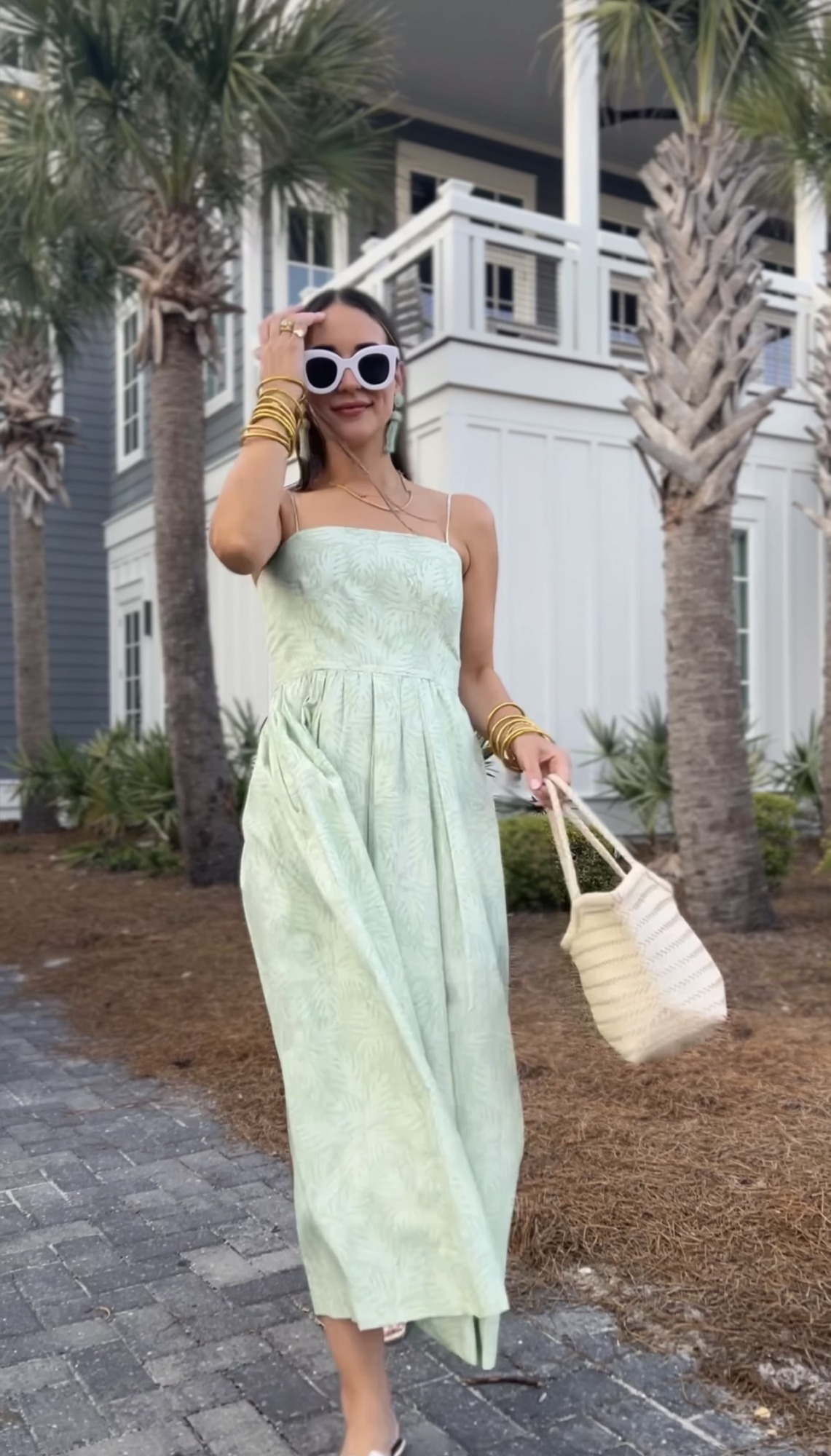 dress is from Coco Shop a few years ago | remainder of outfit details here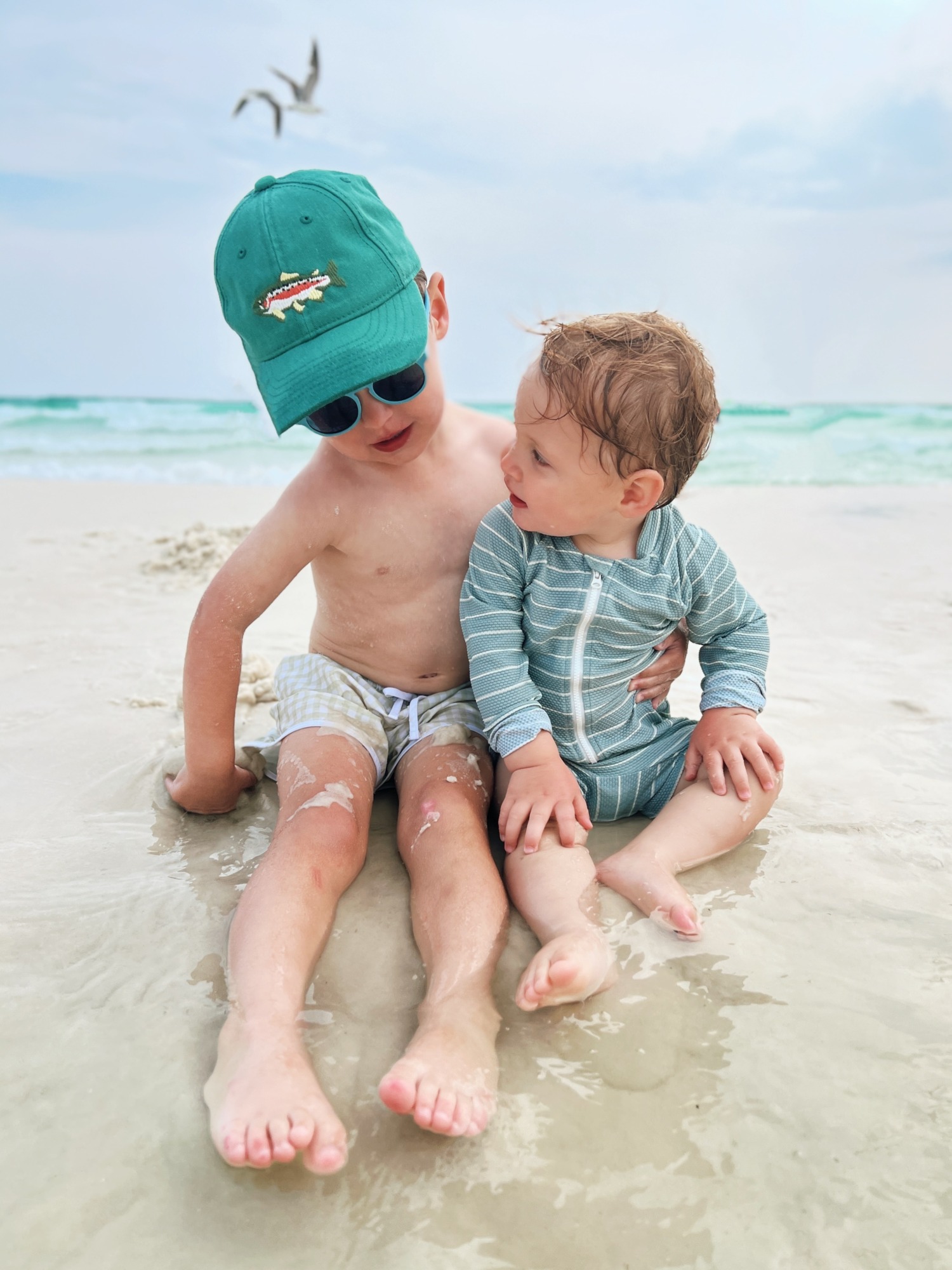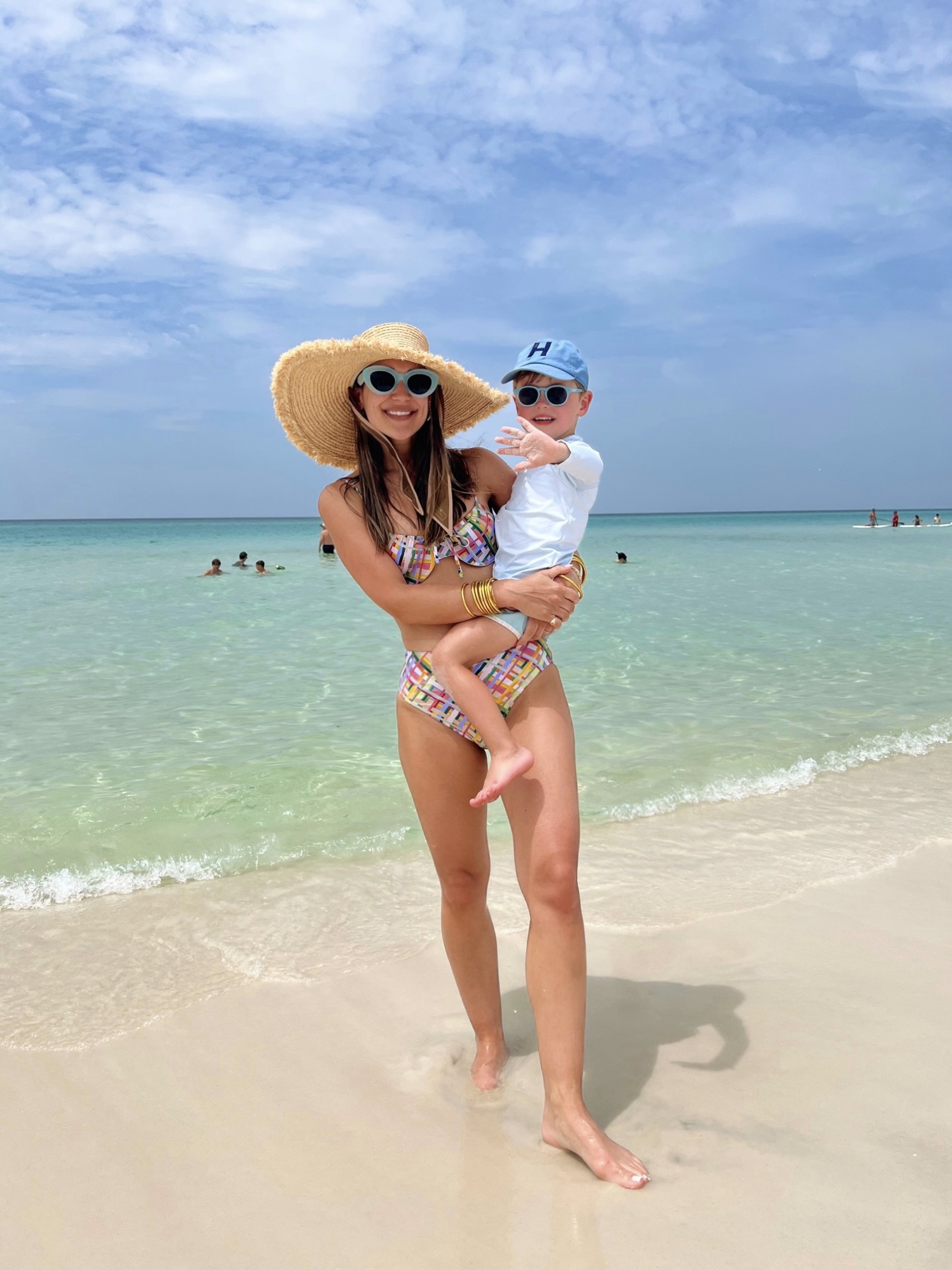 swimsuit is Follow Suit, more details here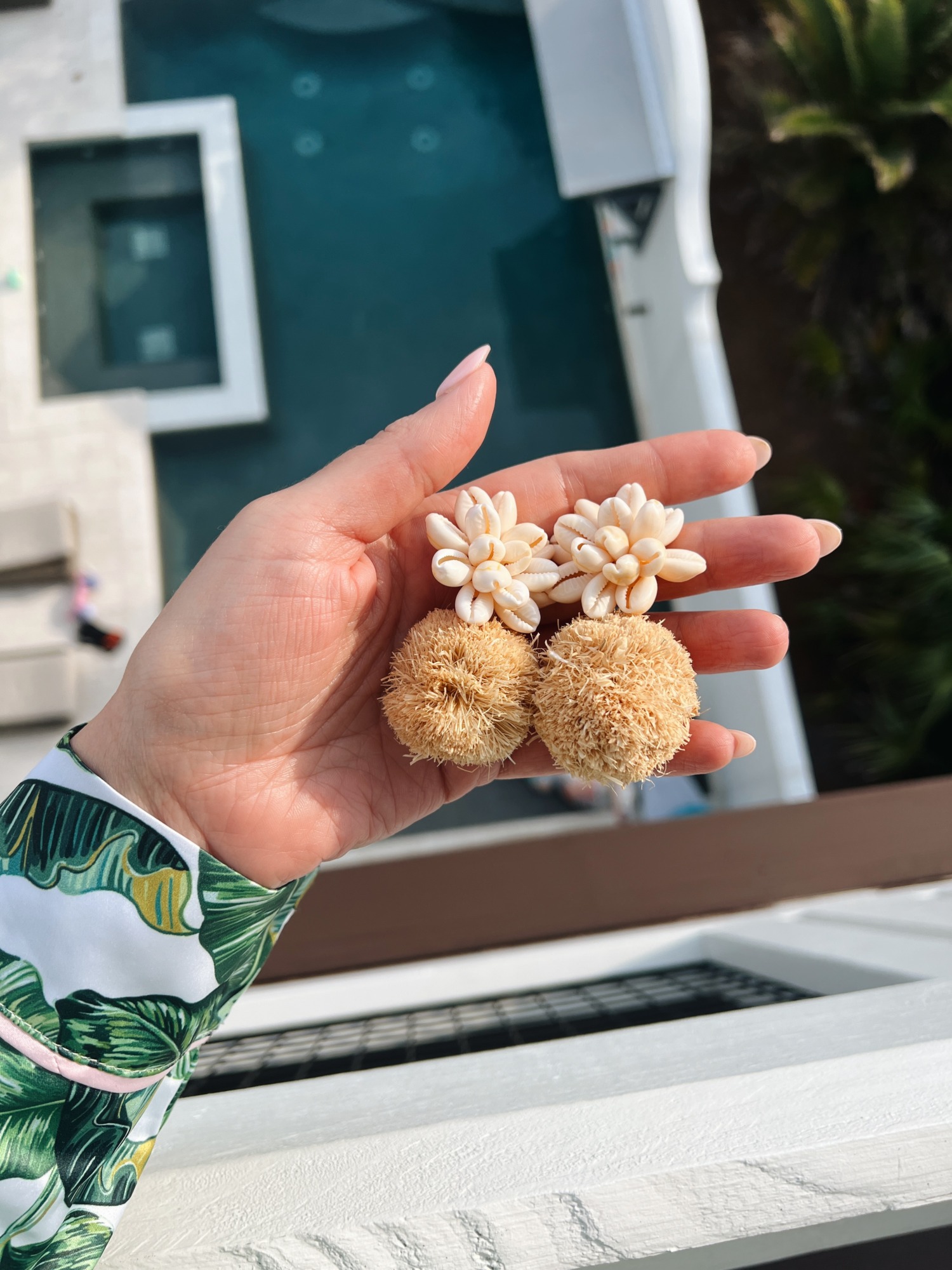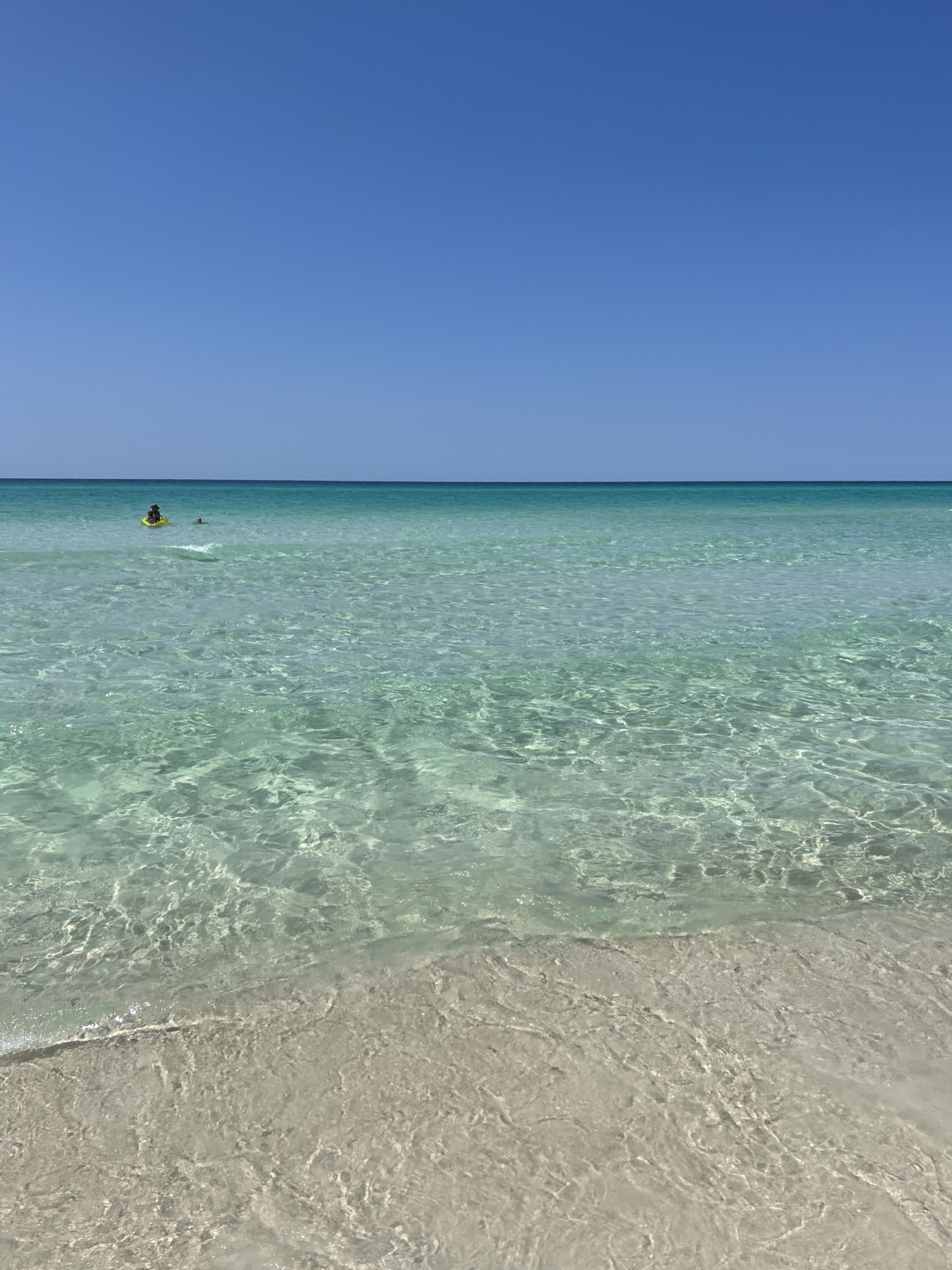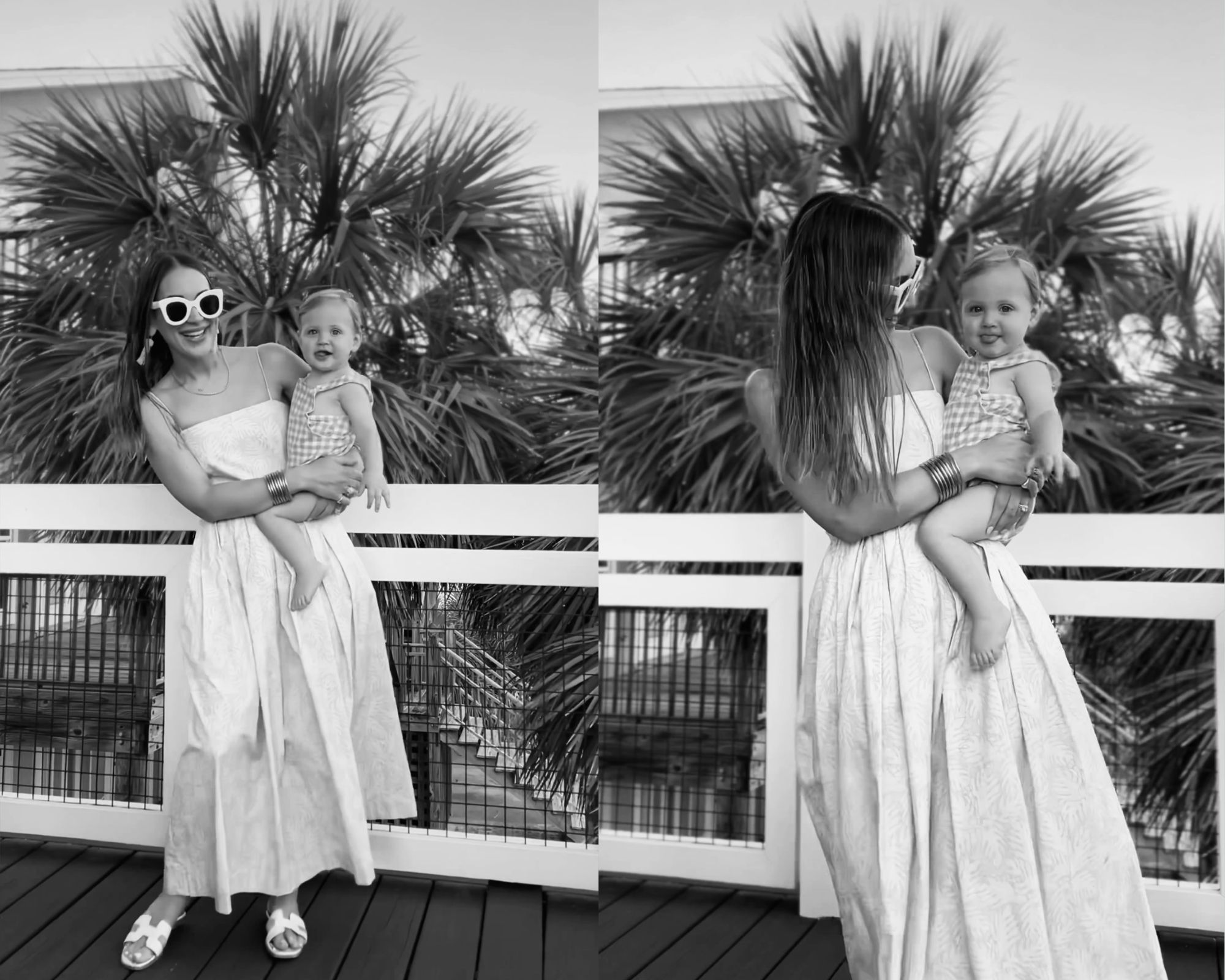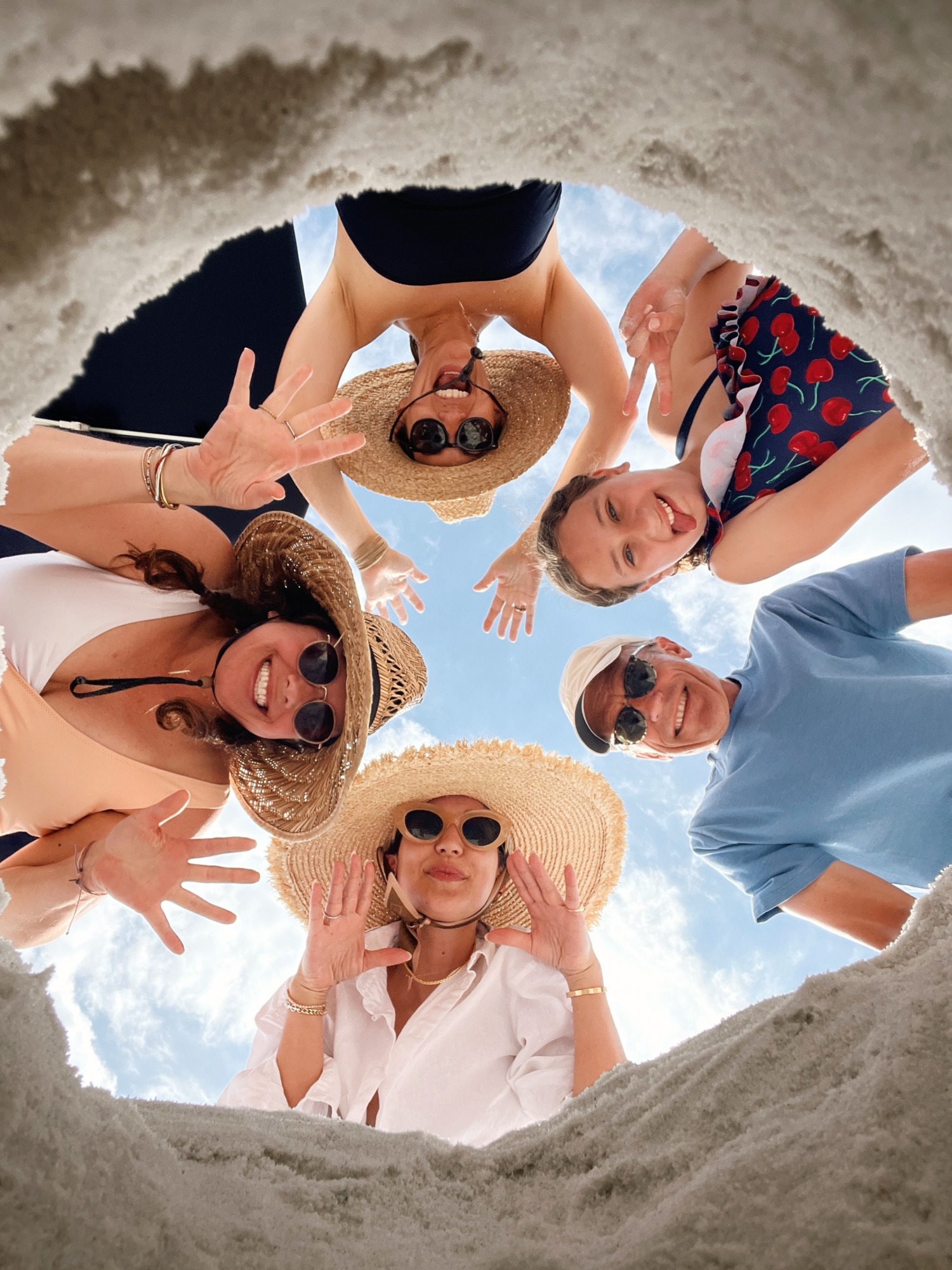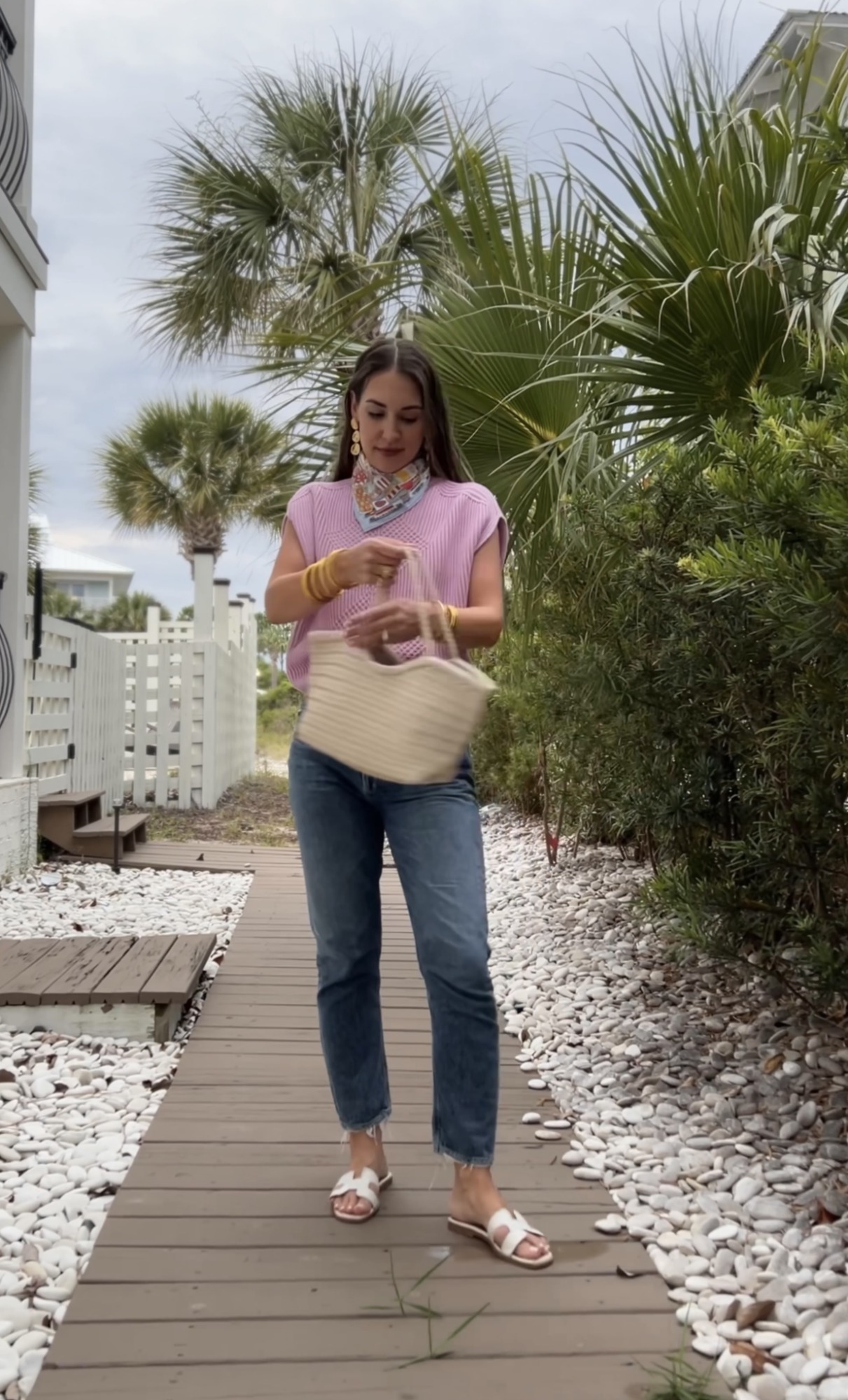 sweater – Pearl by Lela Rose | denim | similar bag | scarf – Hermés | earrings | bangles | similar flats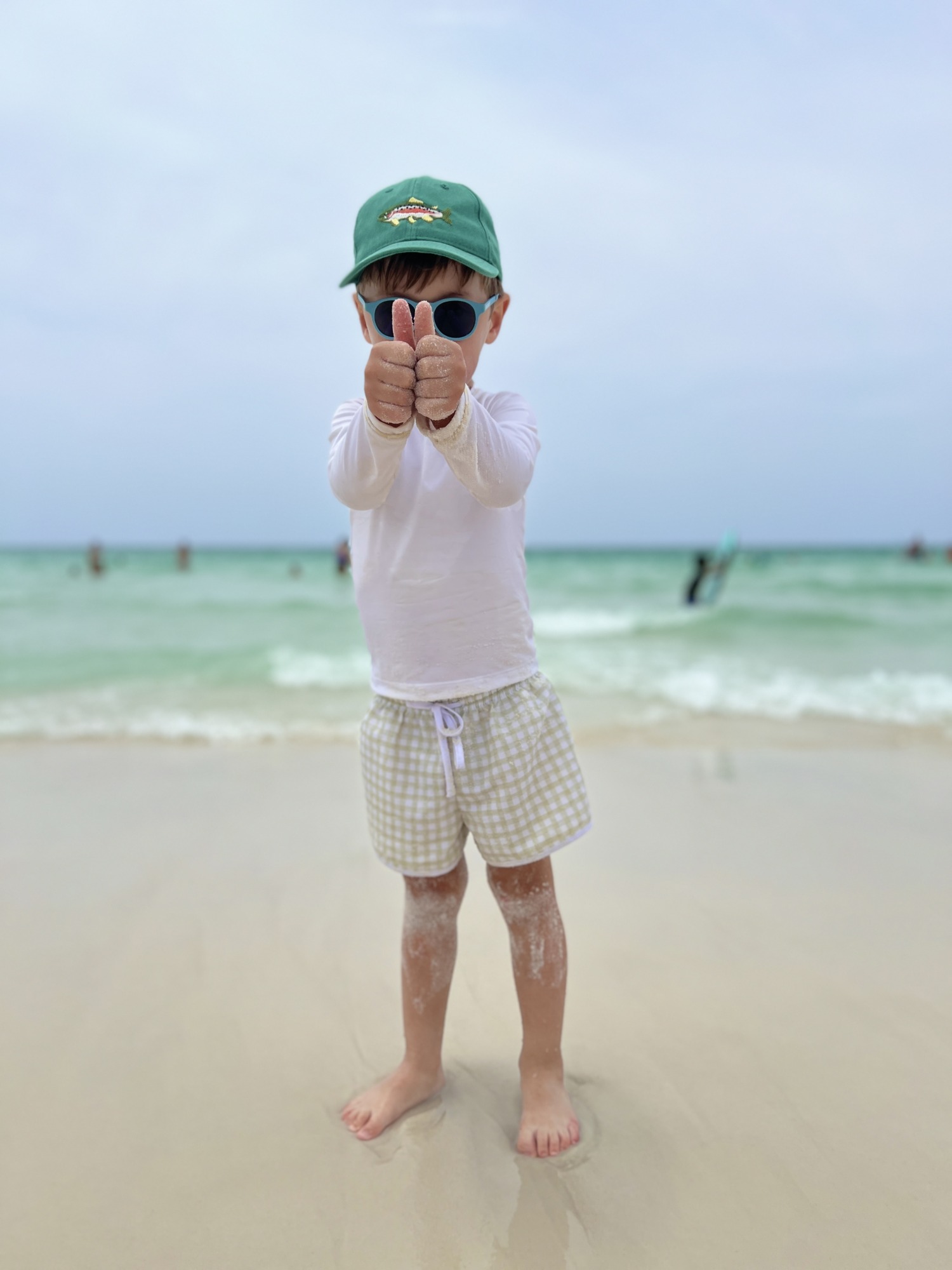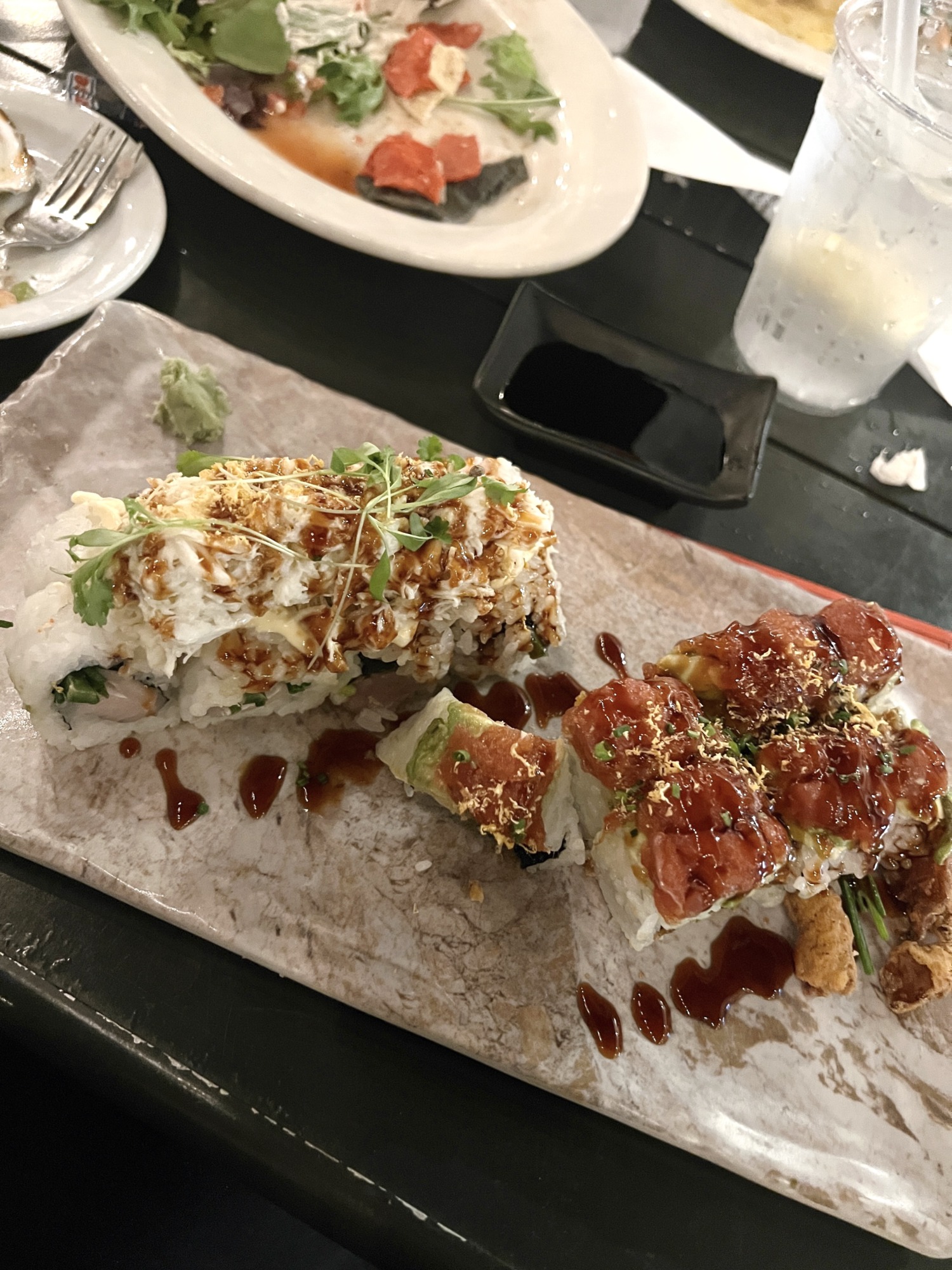 Old Florida Fish House – the only meal we ate out other than Bruno's Pizza (yum!)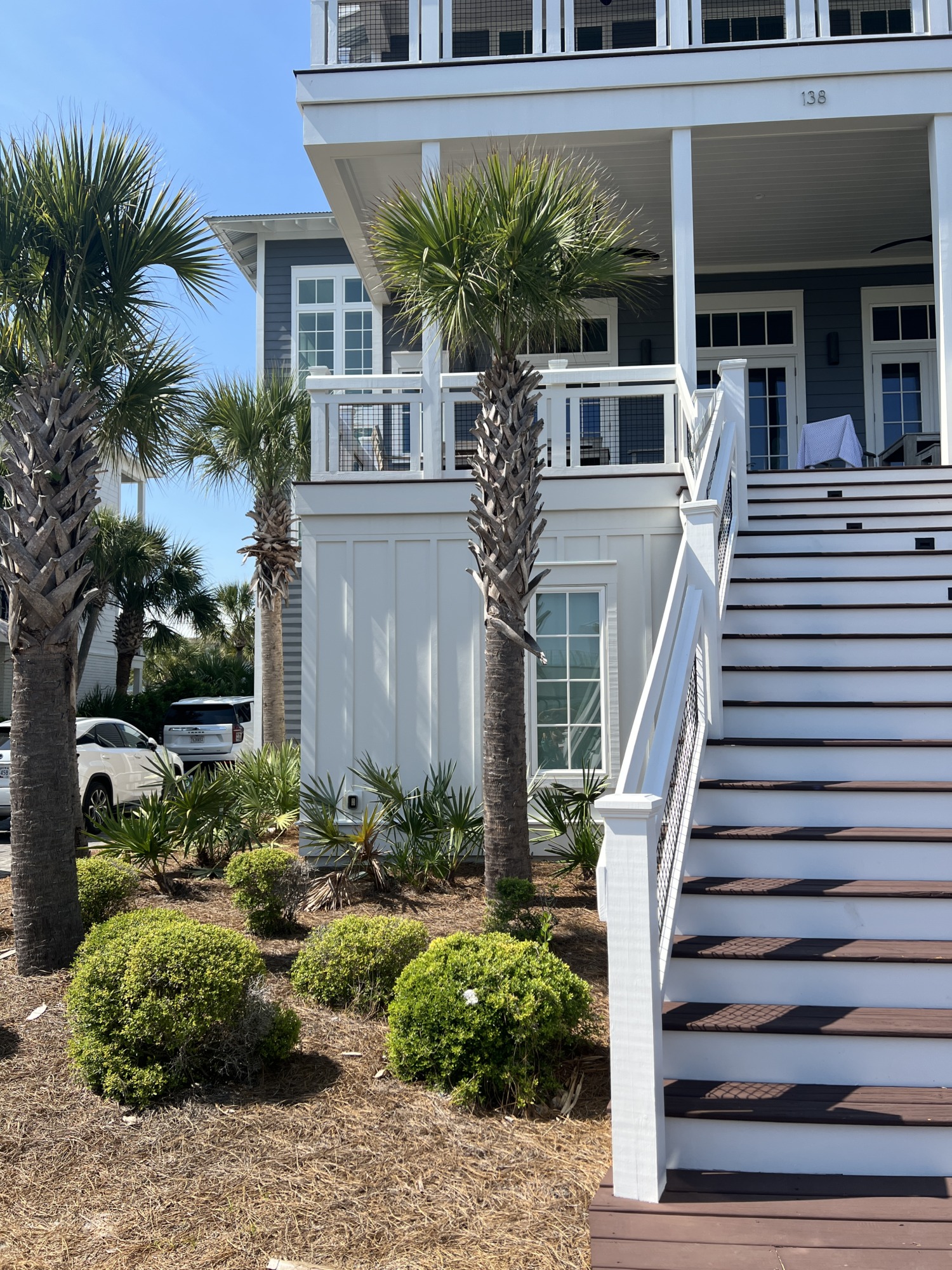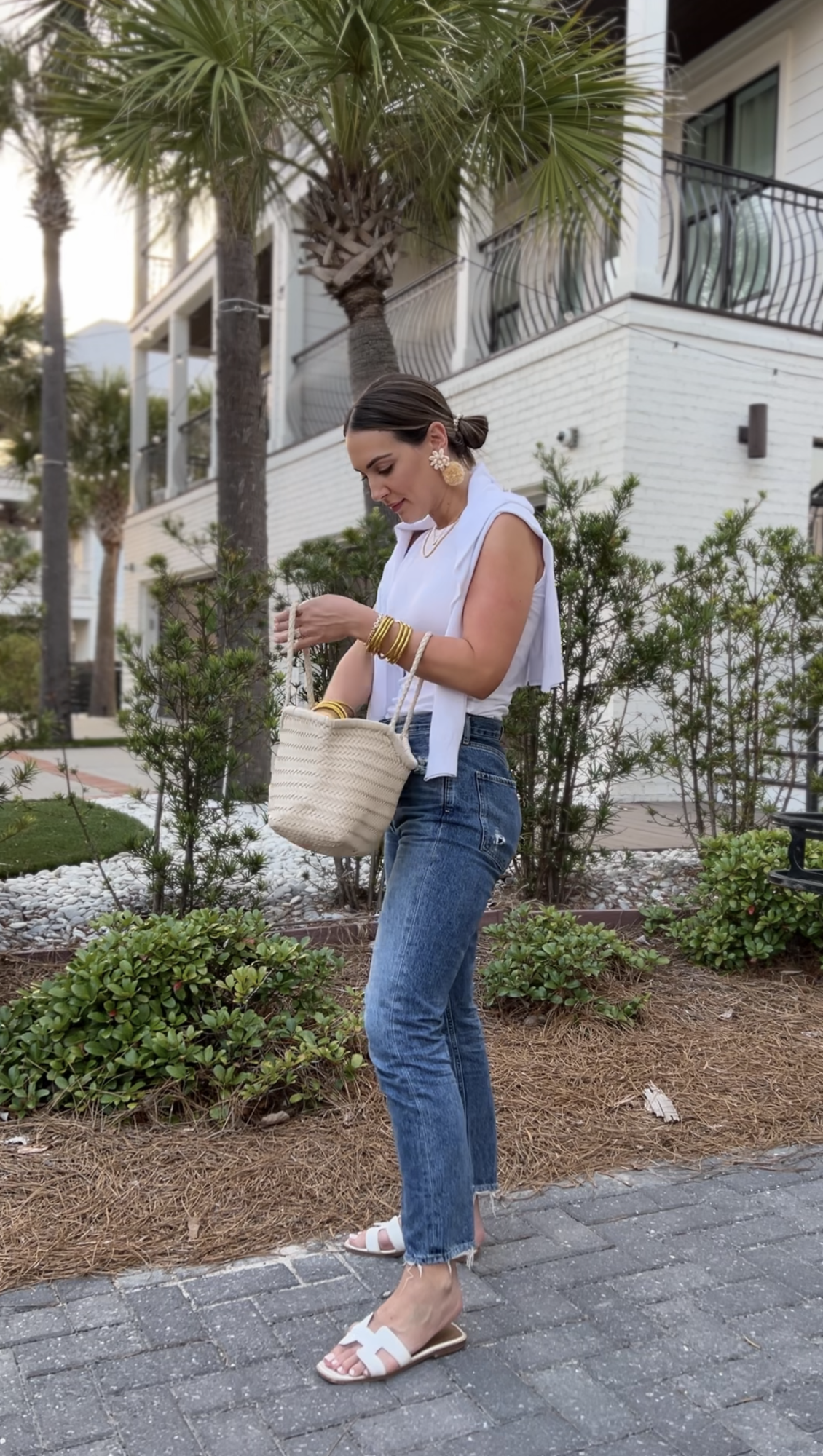 Do you think 30A would be good for a bachelorette party?
Absolutely! Transparently, I don't have personal recommendations for what to do there if you're in that mindset. When I'm in 30A I'm either in family mode or spending quality time with my extended family, so I don't have the bar recommendations although I'm sure they are excellent.
Did you rent any baby gear on your trip?
We had a baby gate at the house and I rented a crib from Beach Baby Cribs. They were great!
Did hire any chefs or private dinners?
Not this year, but last year we used Swiftly Catered and they were great.
I think those were the majority of the most commonly asked questions! Thank you again for all of the love and camaraderie about beach travel with kids who are 0-2. We have taken both boys with us on many travel adventures, but the water/sand/stairs of the beach were uniquely challenging for Theo at this particular age.
We have another, more intimate, beach trip in a few months and now I definitely feel more mentally prepared for what we need in order for it to be a success. Noted! Thanks so much for checking in and reading – xo –