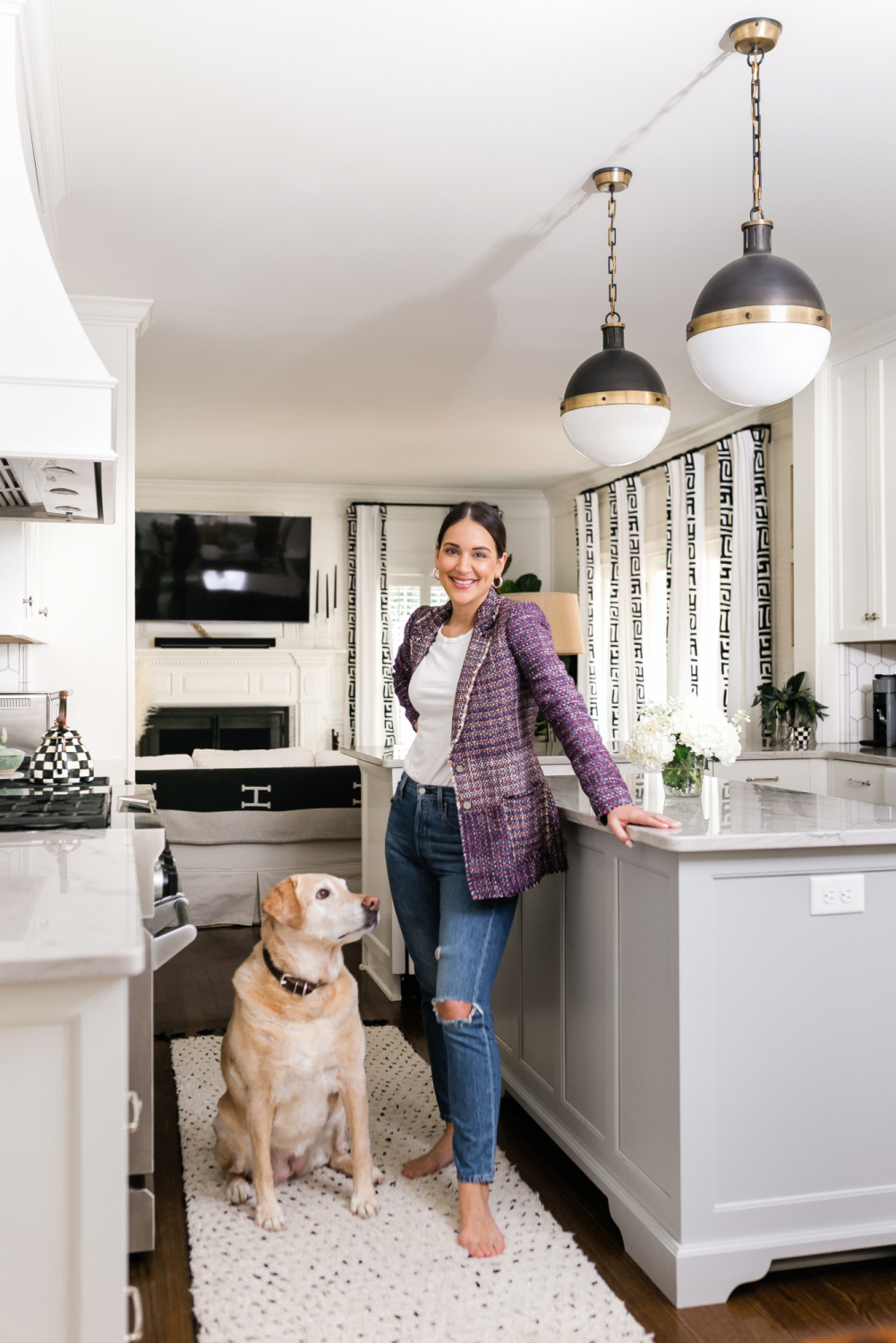 I'm so excited to carry on with the room reveals and share our kitchen and breakfast room with you guys!
I'll never forget walking into this kitchen for the first time.  I truly could not imagine myself living in a home with this much storage, these kinds of appliances, a big farmhouse sink, could it actually be my life?  After so many apartments and temporary living situations, I honestly stopped dreaming about homes like this because I didn't want to set myself up for disappointment.
But after my mom and I walked through this home when I was only a few months pregnant, it was hard to compare anything else to it.  It was so much more than I had dreamt of.  I could envision Christian and I chasing our children through these rooms, cooking dinner while listening to the crackle of the fireplace… it was everything and more.
I love this kitchen.  I love this home.  And I am so, so grateful that the previous owner had such wonderful taste and we didn't have to remodel it ourselves!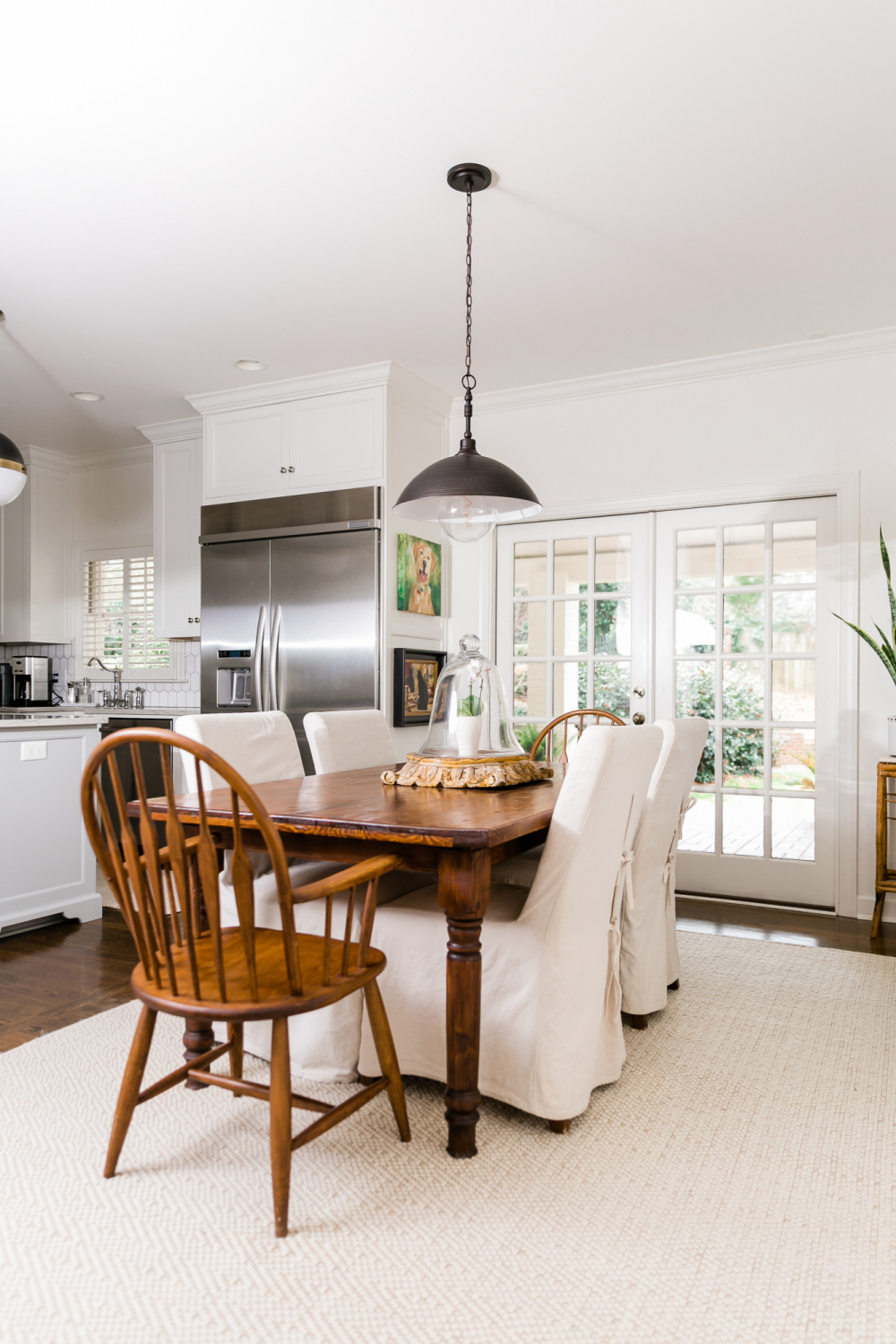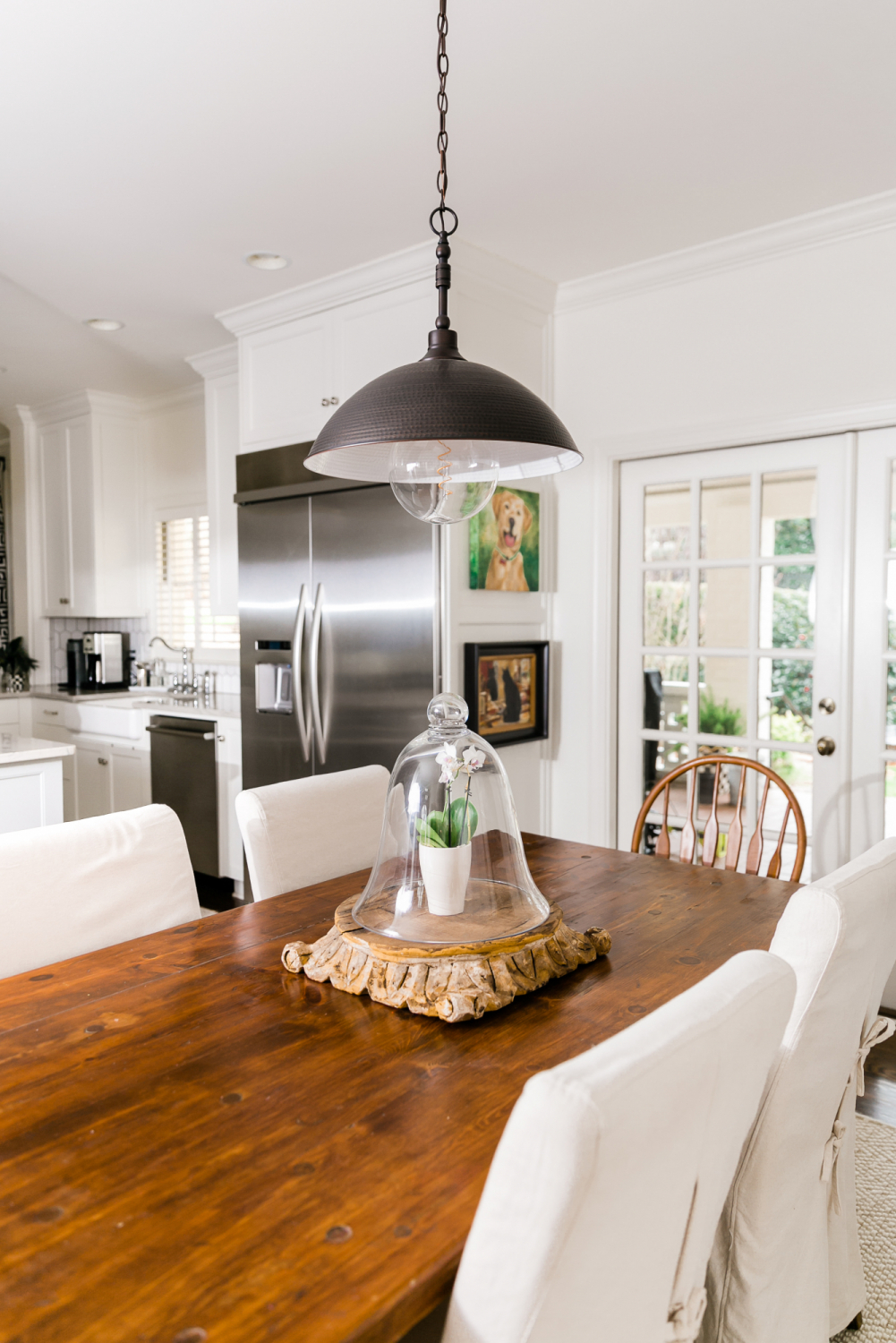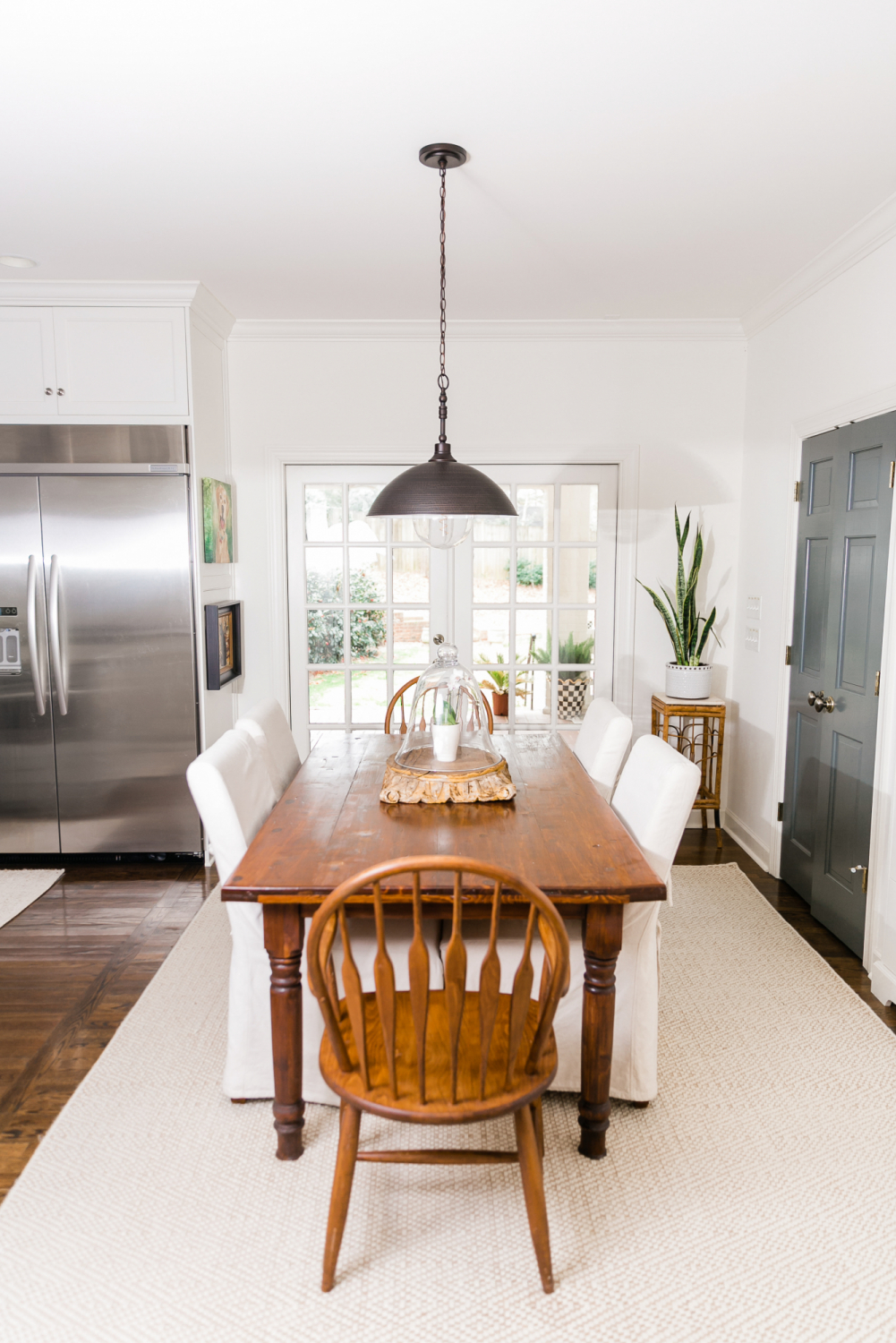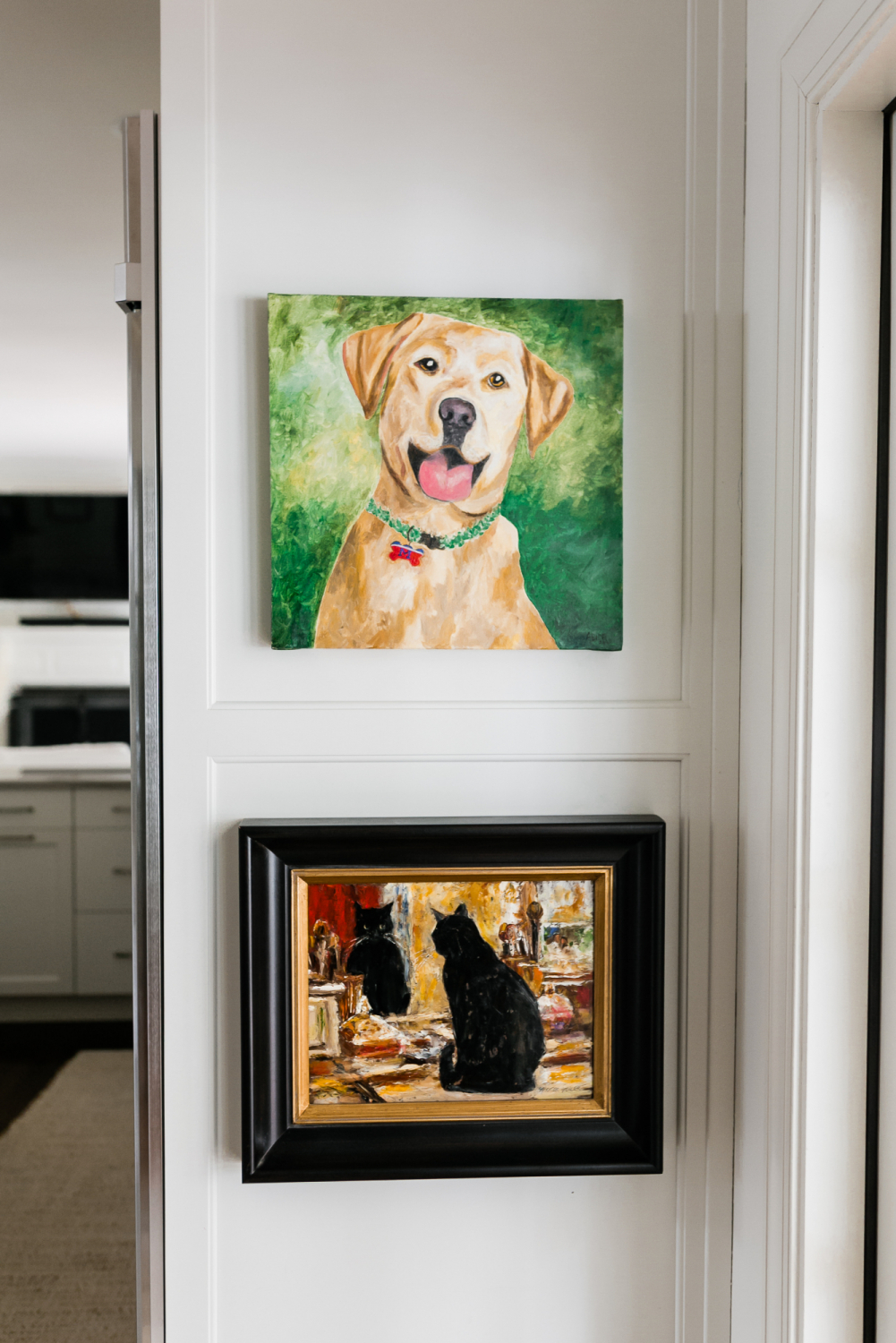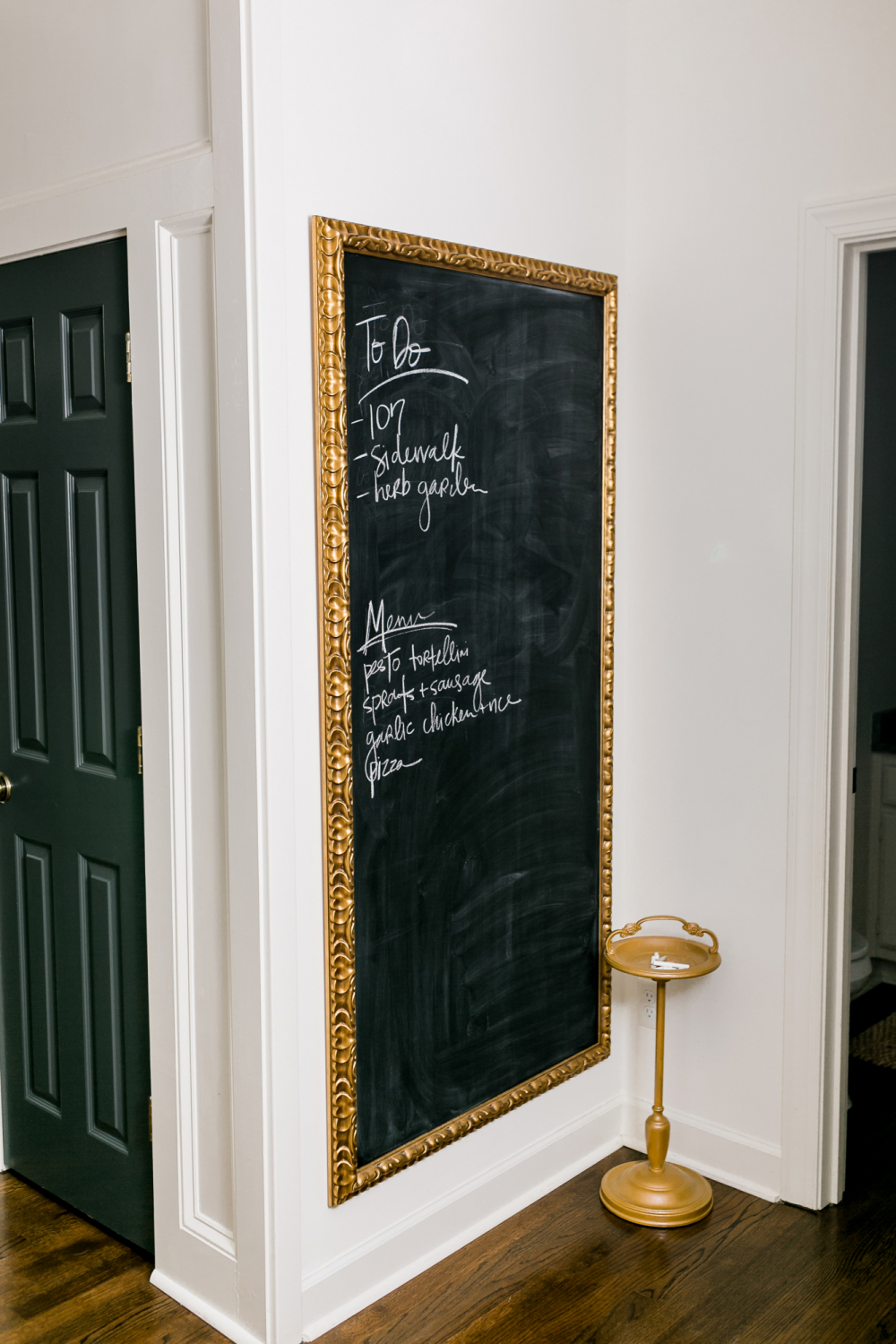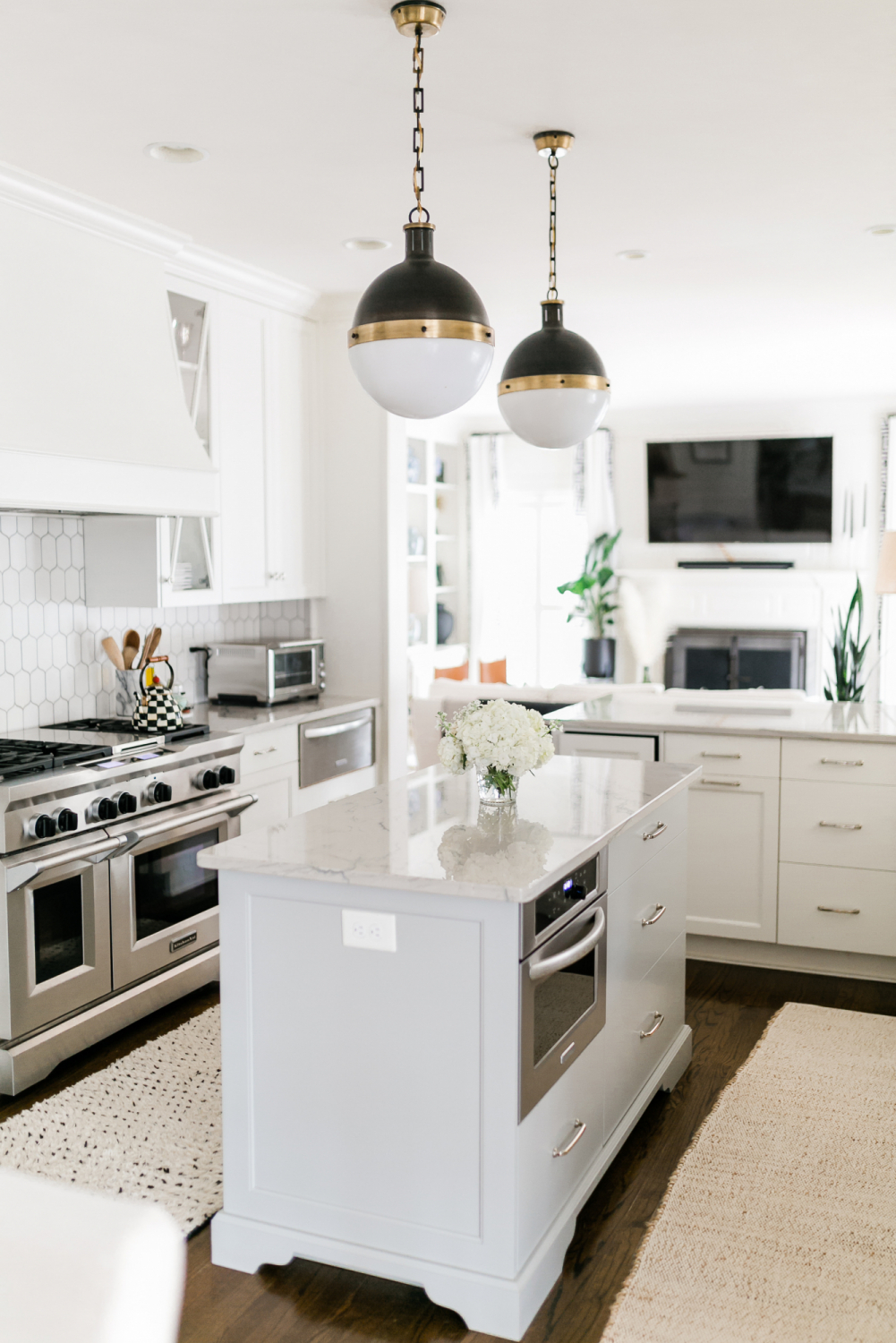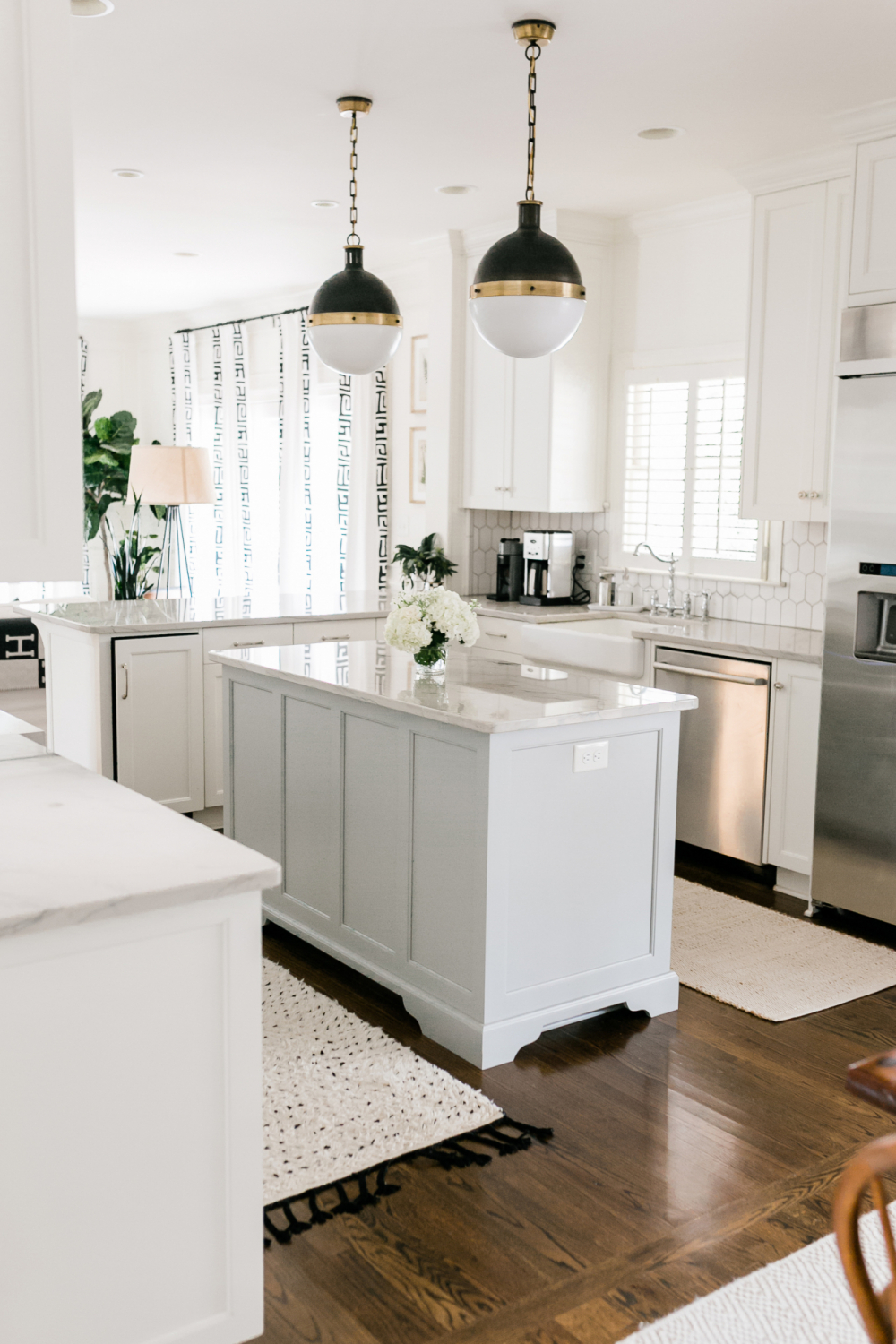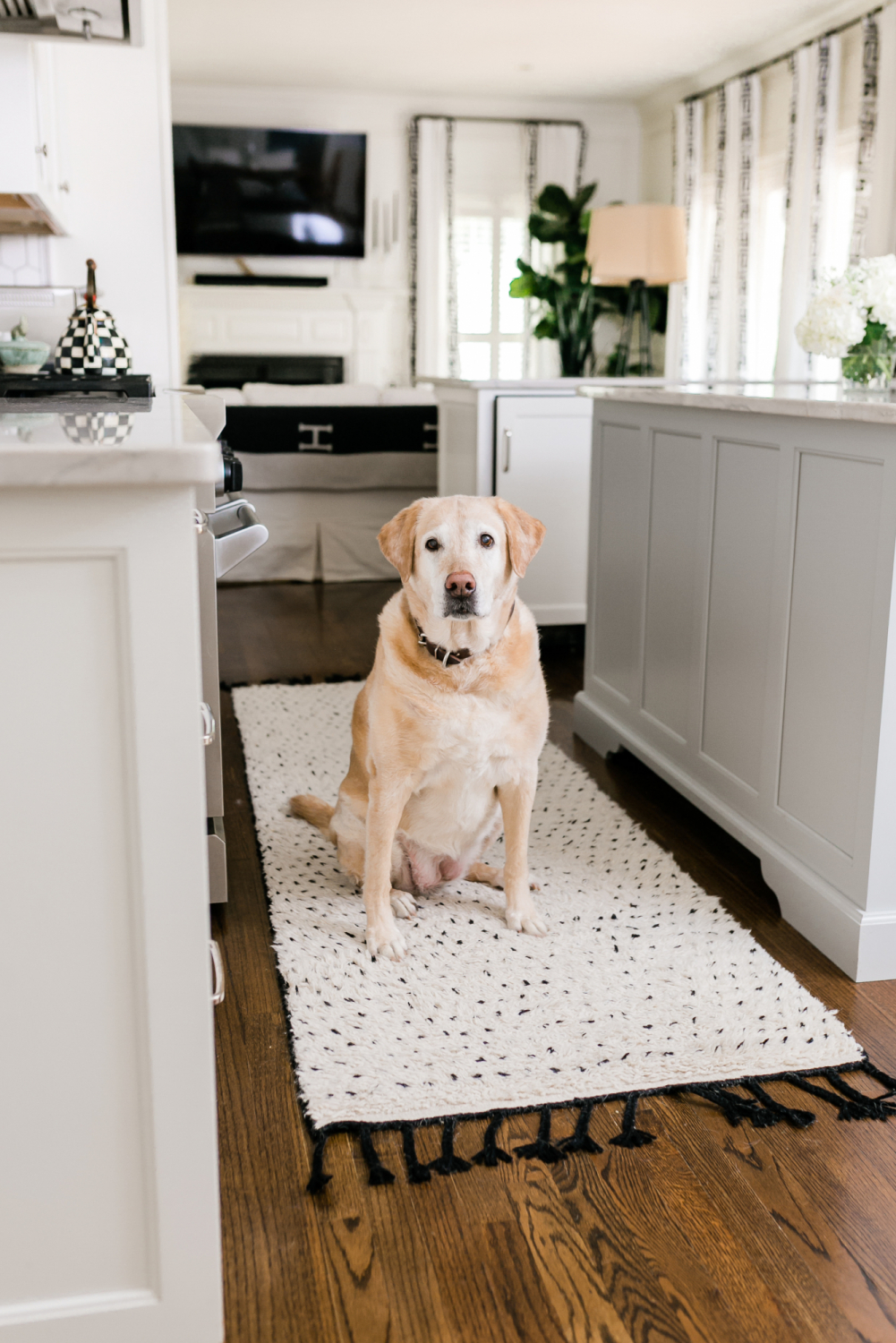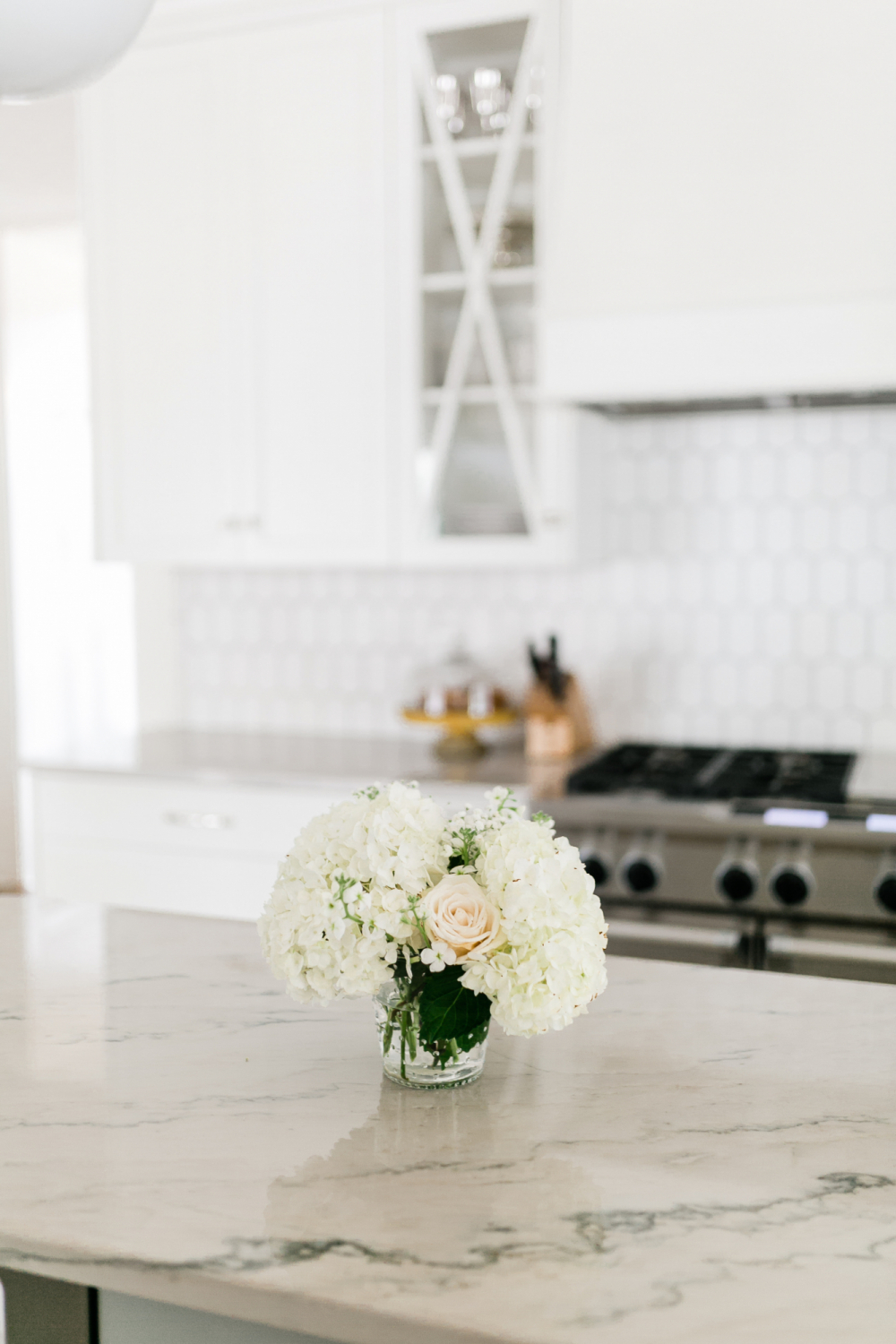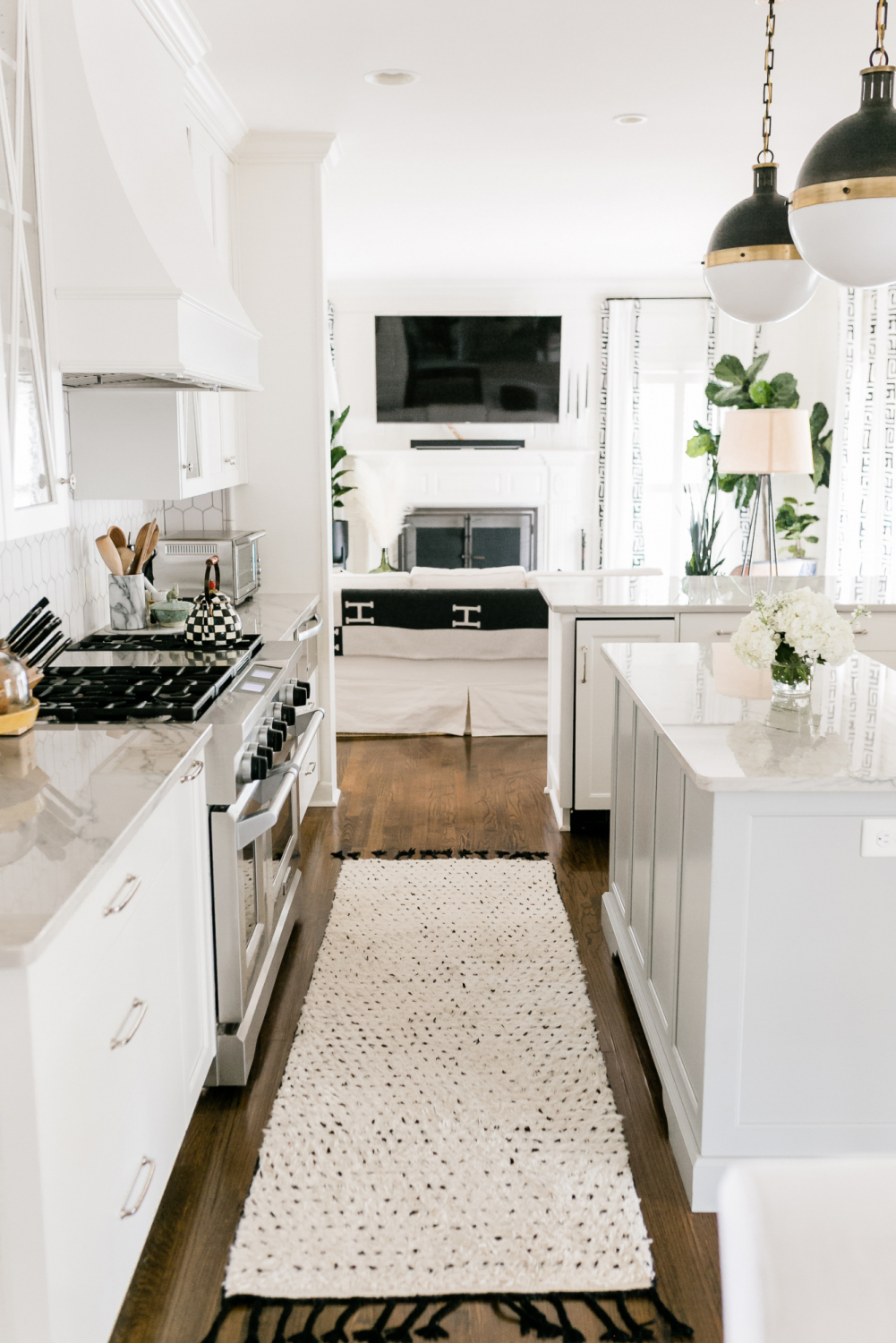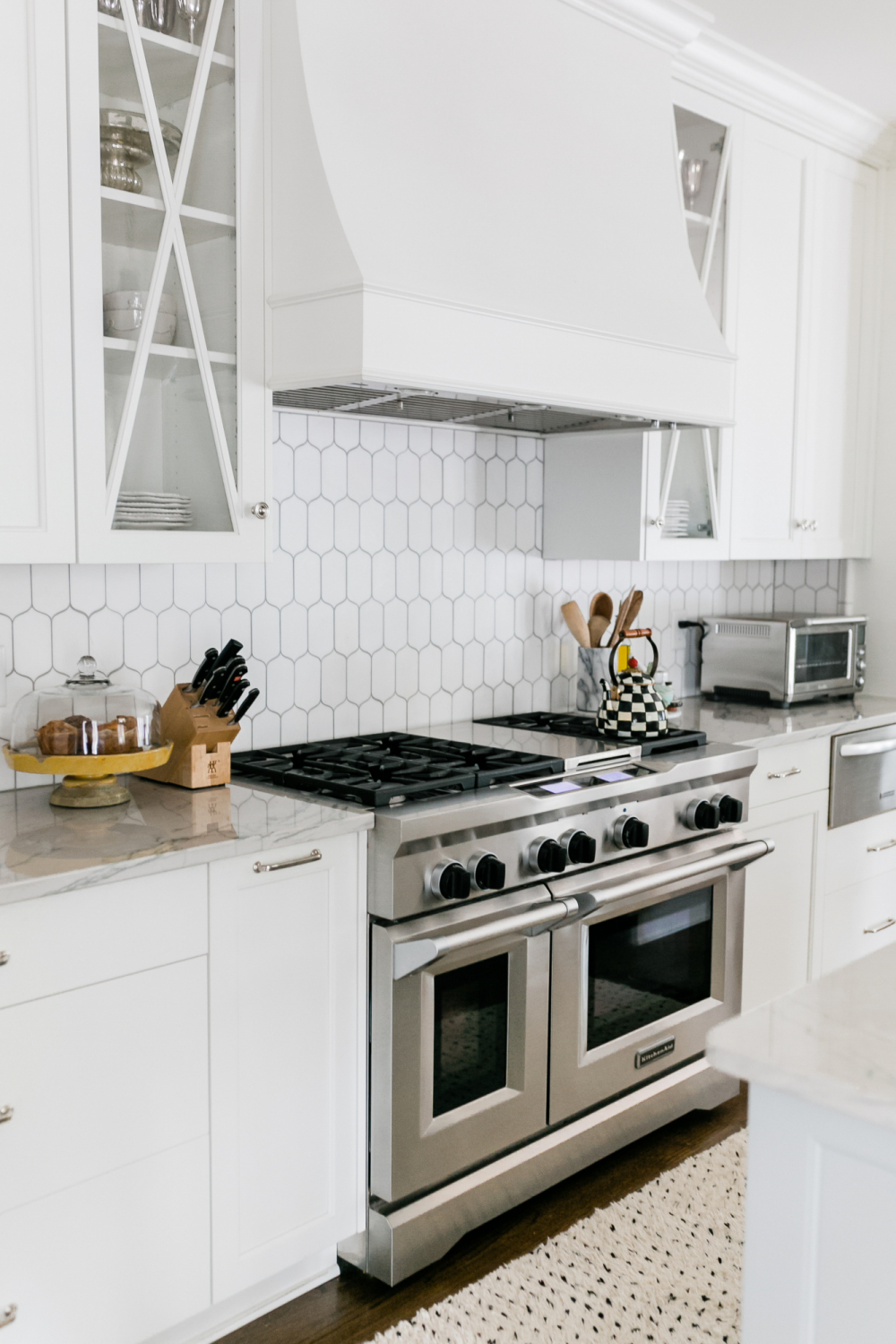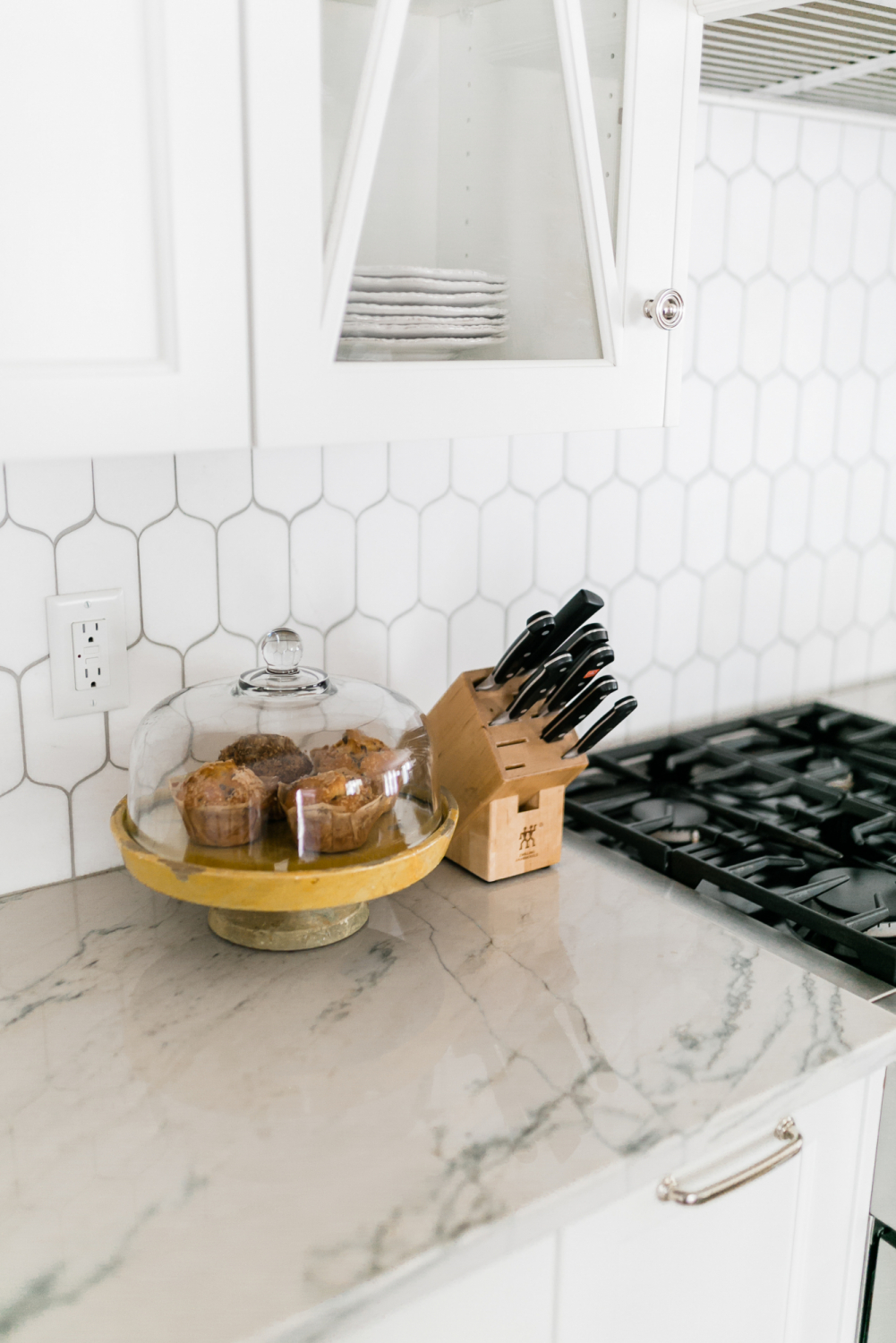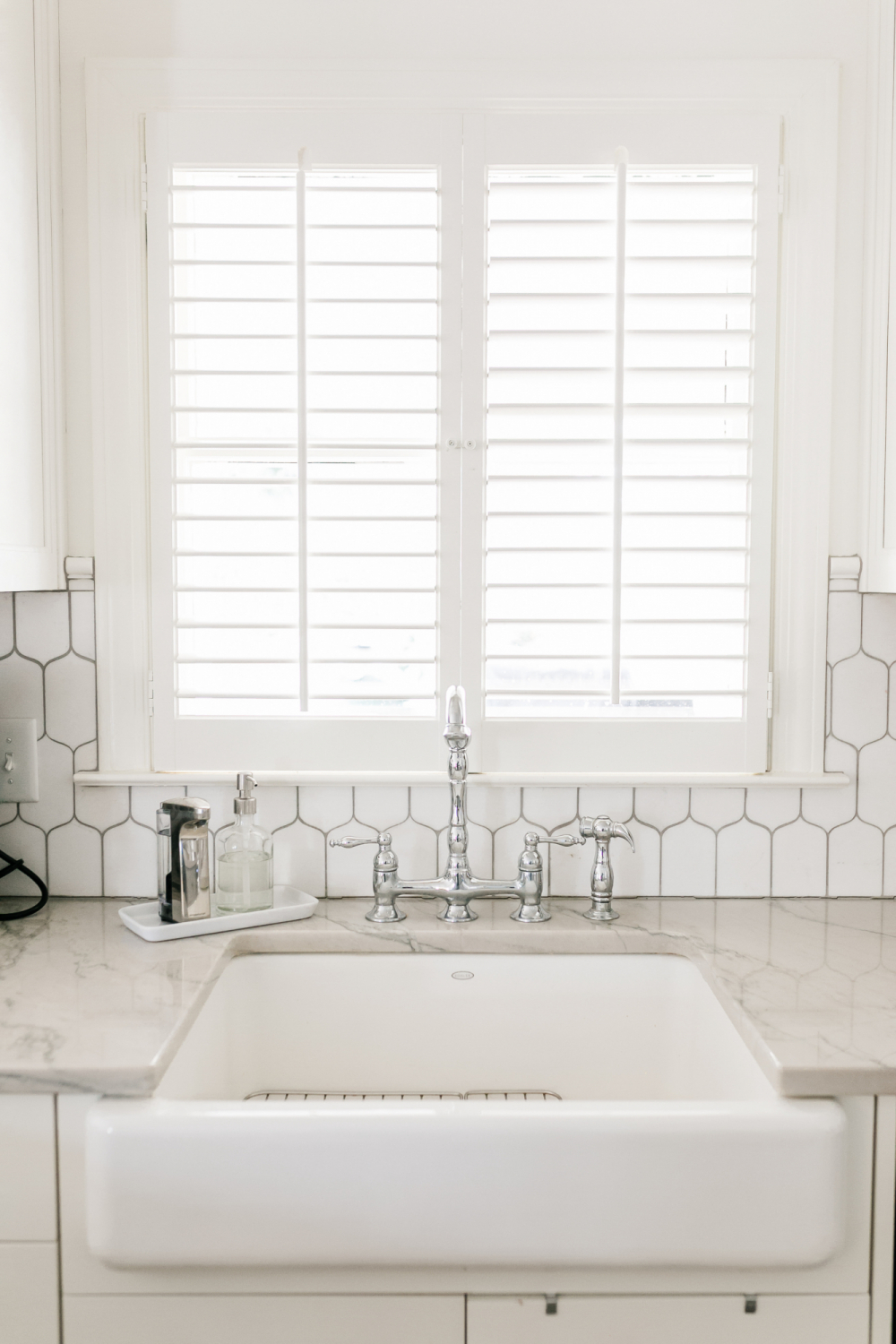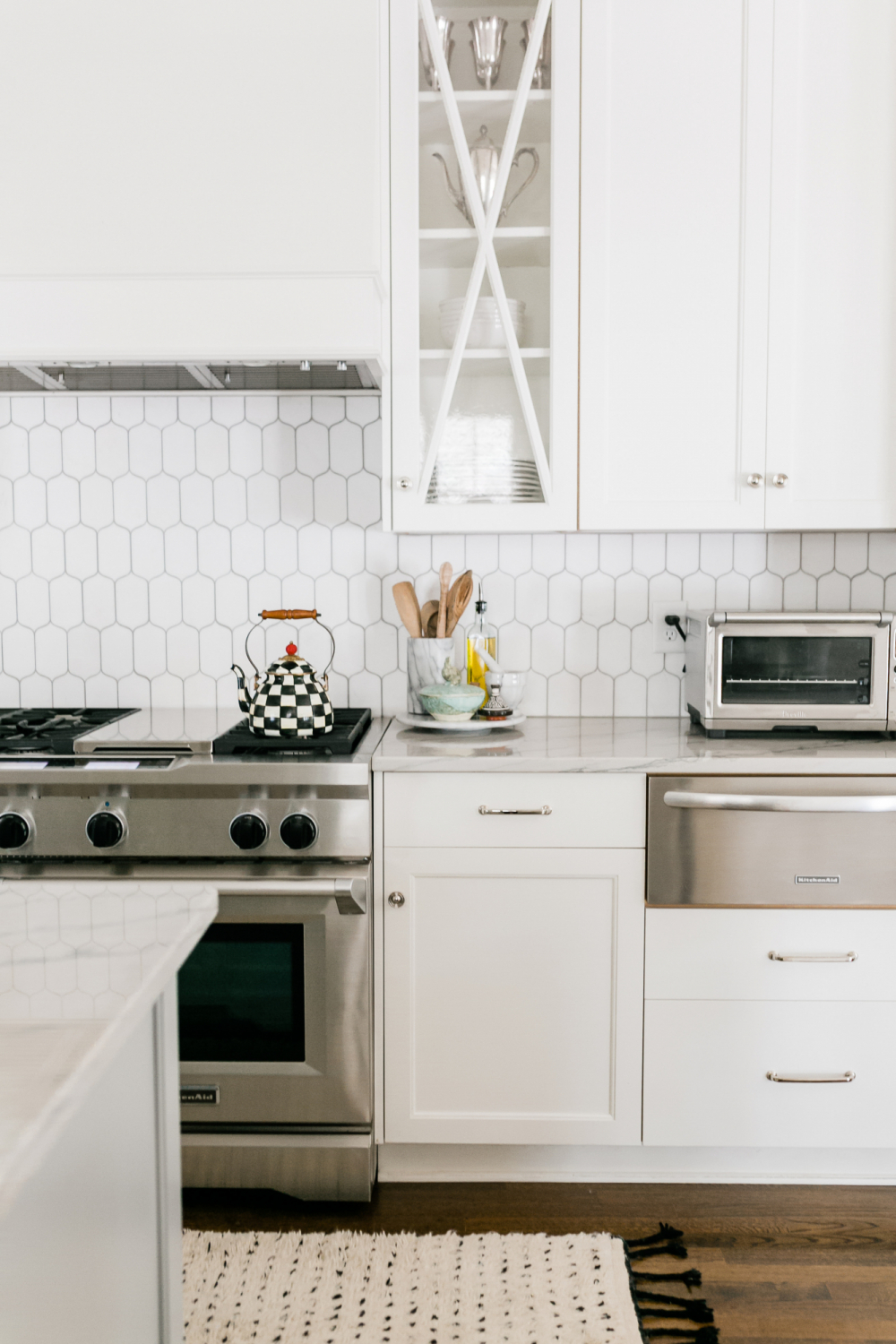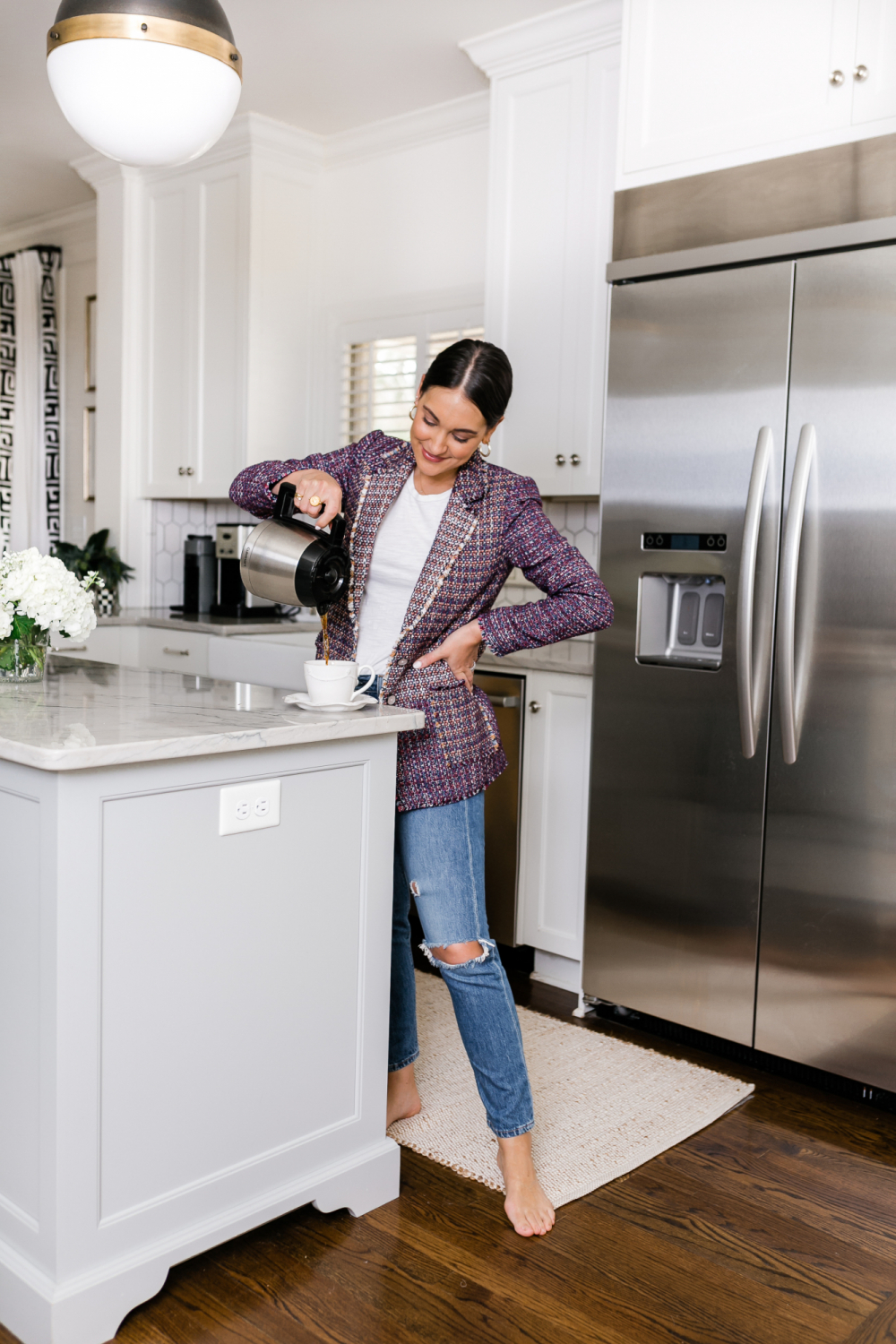 photos by Viva Lux Photography
kitchen: blazer | tee | denim | mug and saucer | spotted runner rug c/o Annie Selke | ivory runner rug | pendants lights | tea kettle | toaster | marble lazy susan | marble utensil holder | curtains c/o Ballard Designs
breakfast room: rug c/o Annie Selke, love this one | table and wooden chairs – custom, similar here and here | slipcovered dining chairs – old and no longer available, similar style here | pendant light c/o Craftmade, also love this one and this one | pet portraits – Karen Williams and Streater Spencer | framed chalkboard – custom | platter and dome – wedding gift, love this one and this one | plant stand – antique, love this one  and this one
The breakfast room table is especially important to me because my mom had it made when we lived in Nashville.  I grew up eating every single dinner with my family at this table.  Then my sister had it in her home for her family.  When she decided to get a bigger table, she offered it to me and I knew it would be perfect for this room.  It has secret napkin drawers and I know we will create so many moments at this table that already holds so many memories.
The kitchen was completely remodeled by the previous owner.  She has excellent taste and a great eye, so I am beyond appreciative and grateful that we can benefit from that.  Because of this, I don't have the details on the specifics of the countertops, backsplash, etc., but I've listed what I do know above.  Anything that is available online is linked!  If it's not listed, it's only because the item was a gift, it's very old or was not purchased online.
You can see more home content and room reveals, including our living room, Hudson's nursery and my office, in the "Home" category of this site.  And our bedroom is up next!
Thanks so much for reading – XO –