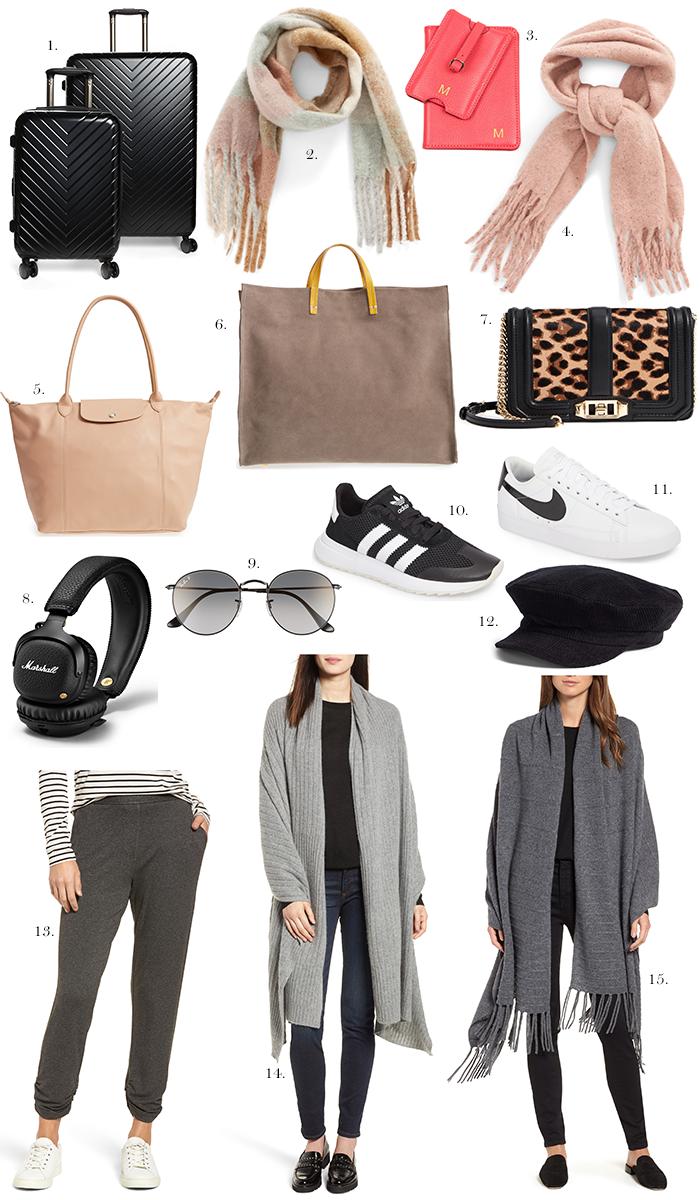 1 | 2 | 3 | 4 | 5 | 6 | 7 | 8 | 9 | 10 | 11 | 12 | 13 | 14 | 15
While I feel like it's been going on for months, this is the last full week of markdowns from the Nordstrom Anniversary Sale.  I was thumbing through some of the pieces still included yesterday, and I saw there were still so many great travel pieces on markdowns. Cashmere, adorable travel bags, headphones, the best sneakers, luggage and passport holders. It's all there, okurr!
You can see all of my NSale posts by clicking the "NSale Picks!" page at the top of this site, including this post with a size guide of everything I purchased. Items will continue to be on sale through 8/6, and then the prices of everything will go back up.  Word on the street is that they're not restocking items this year (#tragic), so if you see it… snag it!
Keep in mind there are still free returns so when purchasing clothing, if you can't do it in-store I would recommend trying two sizes and sending back whichever one doesn't fit.
Thank you so much for reading, and I'd love to here what you've snagged so far! XO –