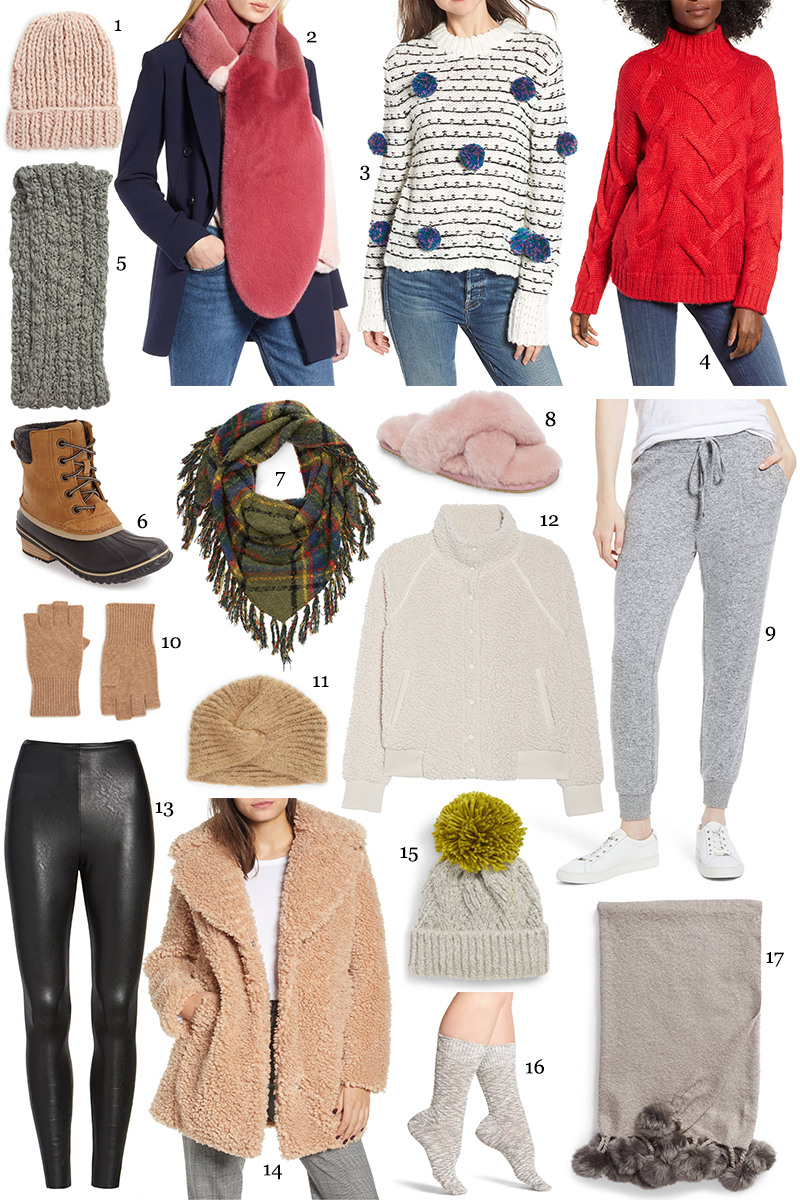 1 | 2 | 3 | 4 | 5 | 6 | 7 | 8 | 9 | 10 | 11 | 12 | 13 | 14 | 15 | 16 | 17
It's been a while since I put together a wish list roundup and now that it's November, it felt like it was time for some cozy inspo! I have all the windows open in our place and am fully embracing the chill in the air. Now that I've seen San Francisco go wild for Halloween (in a great way), I am even more amped to see how this city does the holidays!
But onto the swag, I bought this scarf (along with this camisole) from the Atlantic-Pacific x Halogen collection and it's so cute in person. I know it will be a fab statement scarf for classic outfits, and it's such a fun piece for fall and winter.  You can wear all black and throw this pop of color on and boom – you look fab.
I recently tried these faux leather leggings and I love them. They're lightweight, flattering and lengthening. A go-to pair for the holiday months ahead!  I didn't need gloves in Orange County but I'm wondering if this cashmere pair would be cozy rosy for SF. I love the camel and charcoal – so so cute.
I recently bought this pair of fuzzy slippers from Amazon but I'm kind of wishing I had this pair instead. They look so much fluffier and come in four colors.  I love the pink!
What's on your wish list this fall? A teddy coat? That pom pom or statement sweater? I want to hear. Thanks so much for reading! XO –