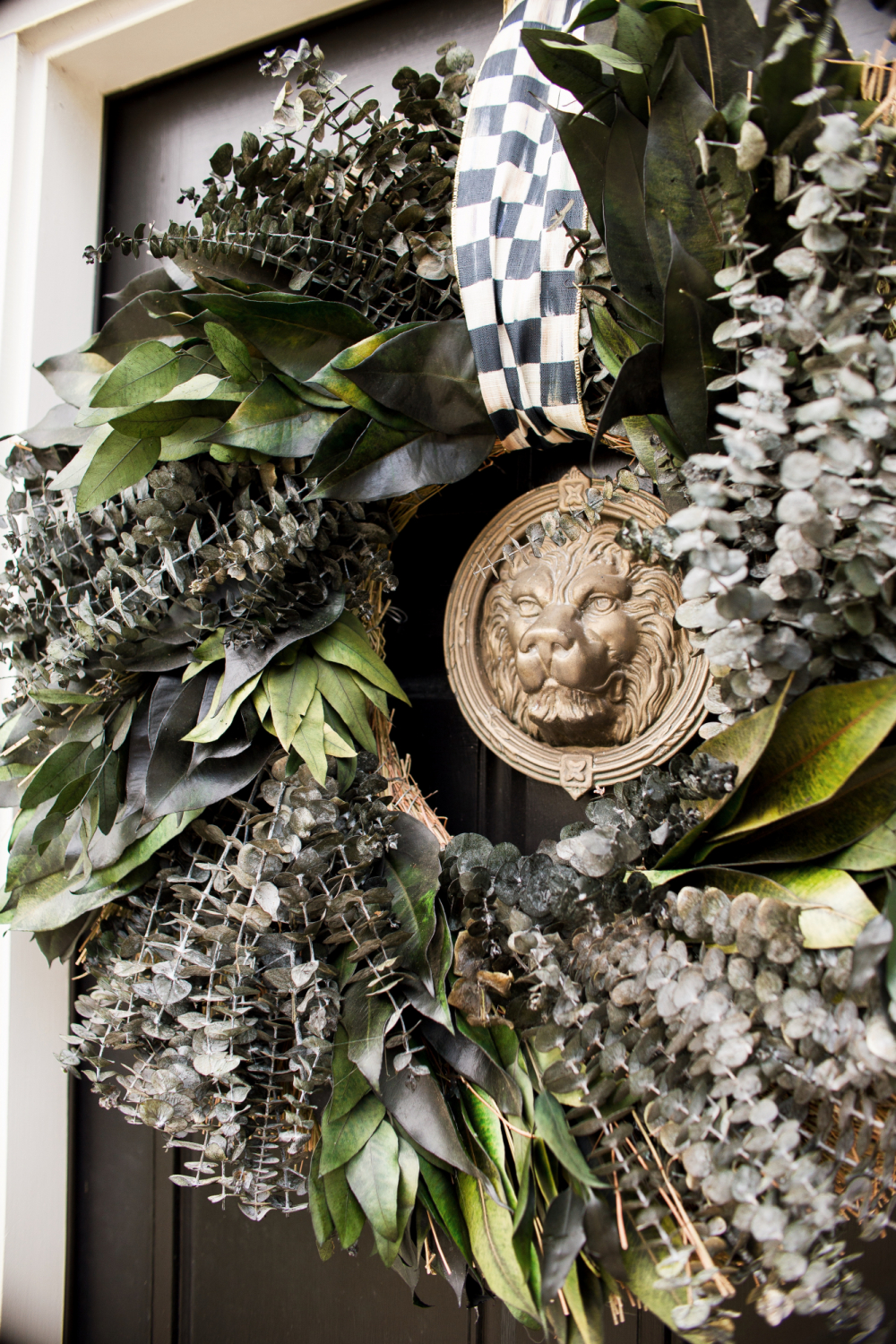 We have officially been in our home for over a year, but I am still having so much fun decorating, rearranging and making it feel like "us."  Last fall we were still in painting mode with temporary furniture and a completely bare, empty patio.  So this is our first fall to really be able to enjoy our covered patio, and I've been so pleasantly surprised at how much time we spend out here.
This month I partnered with Bed, Bath & Beyond to add a few fall touches in preparation for Thanksgiving month – which also happens to be the month of our wedding anniversary and Hudson's birthday.  So you could say we really love November.
I bought two of these eucalyptus wreaths and I can't even tell you how impressed I was with their size and quality.  They arrived packaged so well, and when we (eventually) get new front doors I know they will look so fabulous side by side!  For now I hung one on the front door and one on our patio.
I also snagged these throw pillows that are so soft, this falling leaves candle and this candle that has the cutest basket sleeve I may have ended up ordering two more.  I'm thinking when I've burned all the wax inside I'll use them as floral vases – so cute!
In that order I threw in this candle and this candle.  It's fine.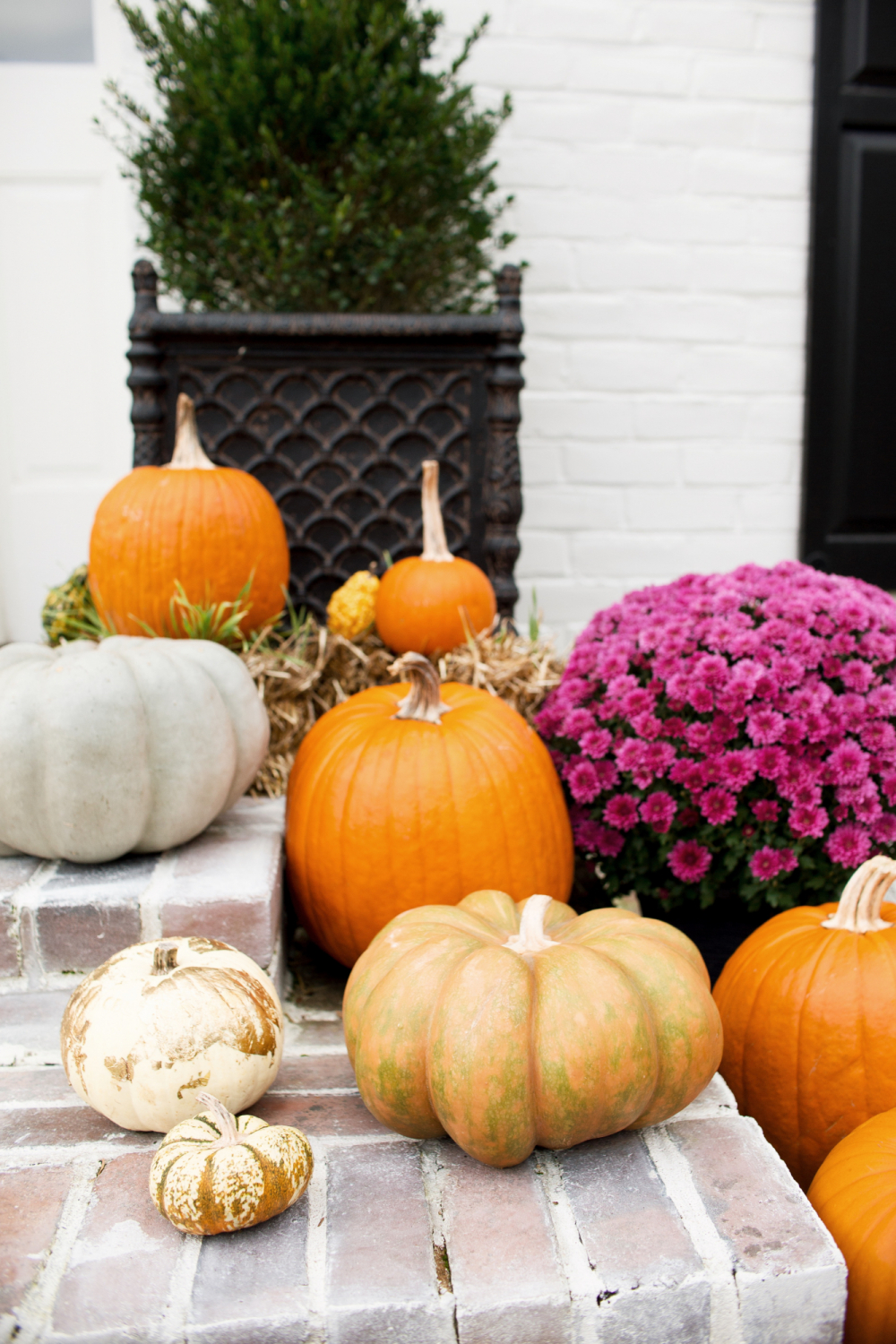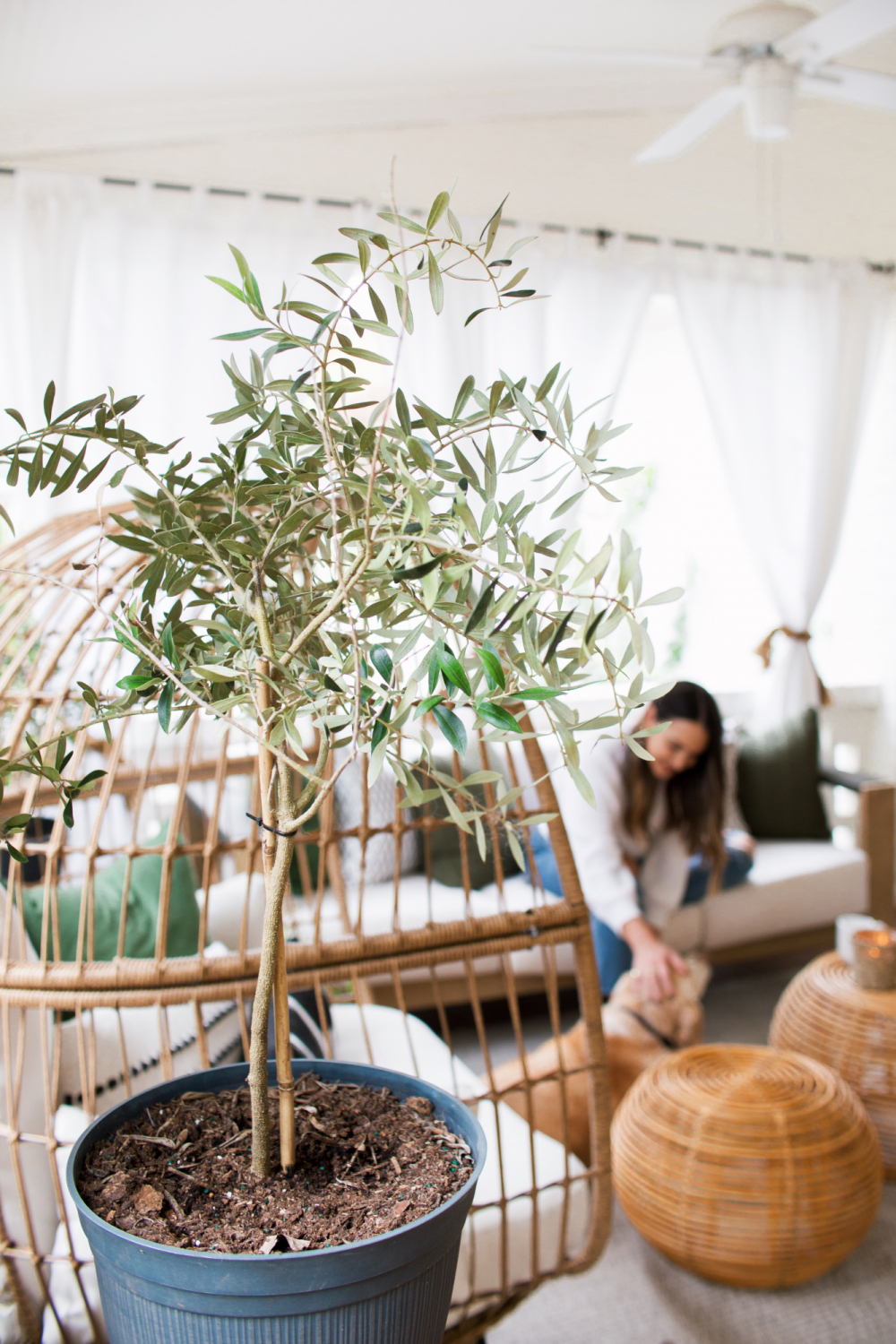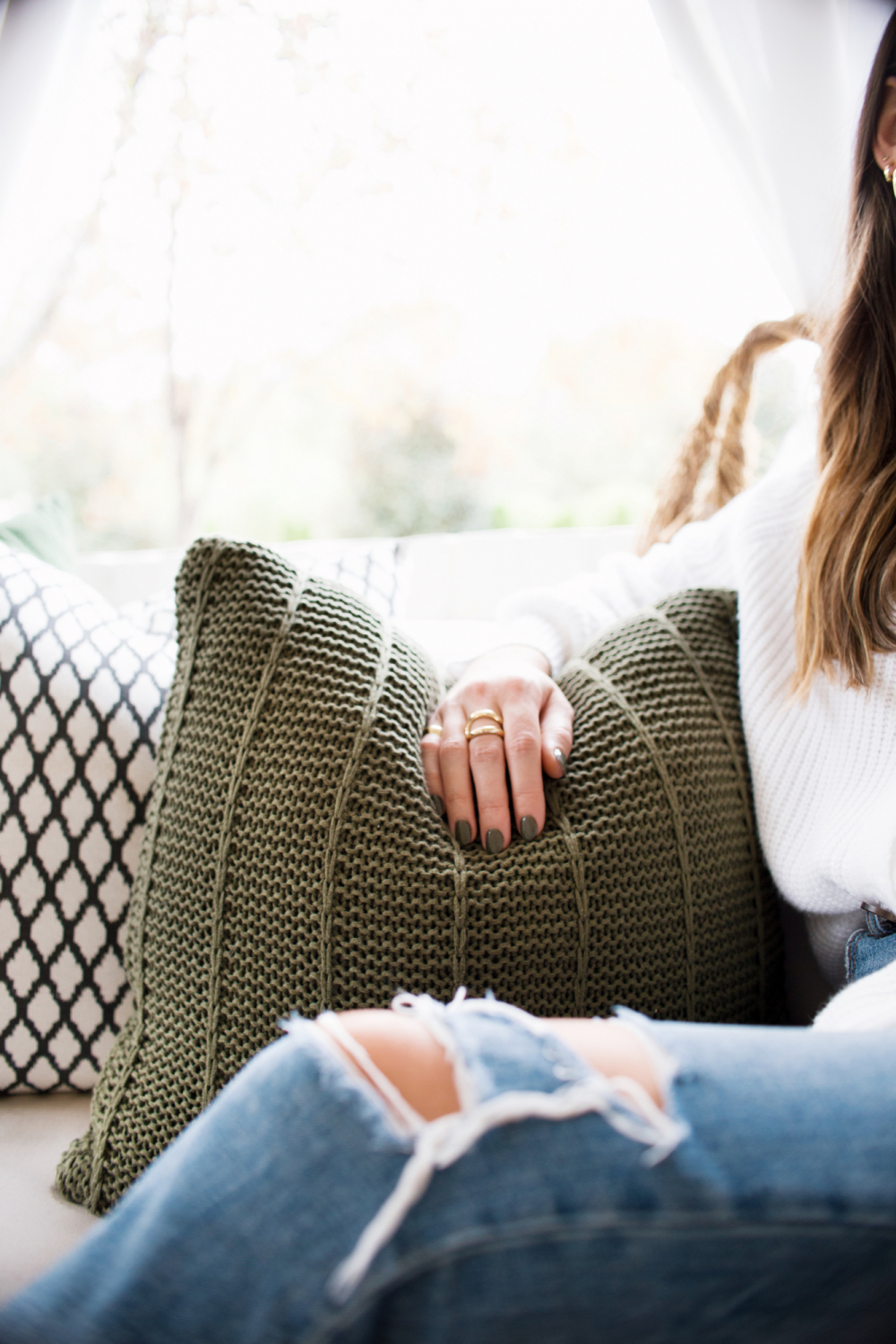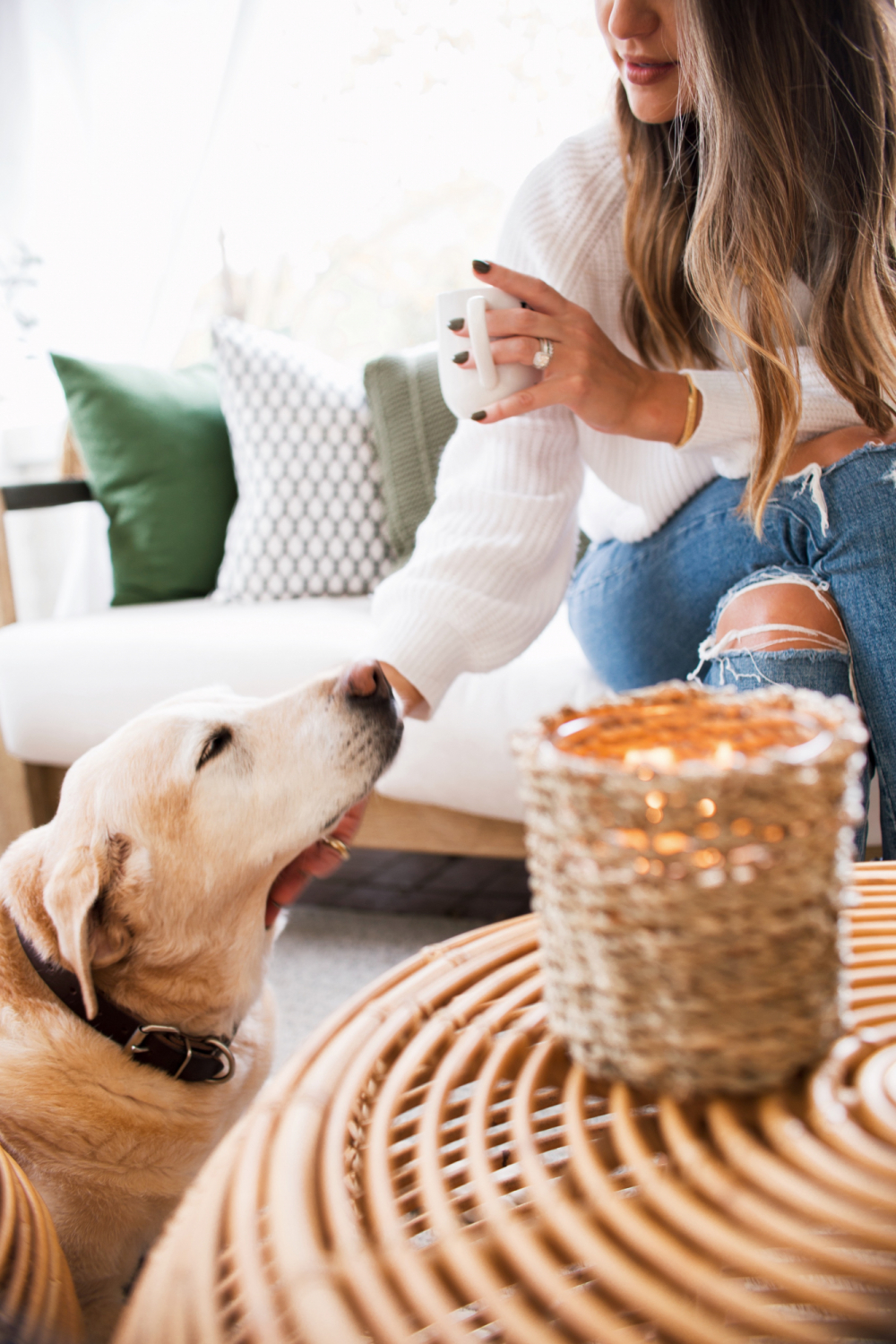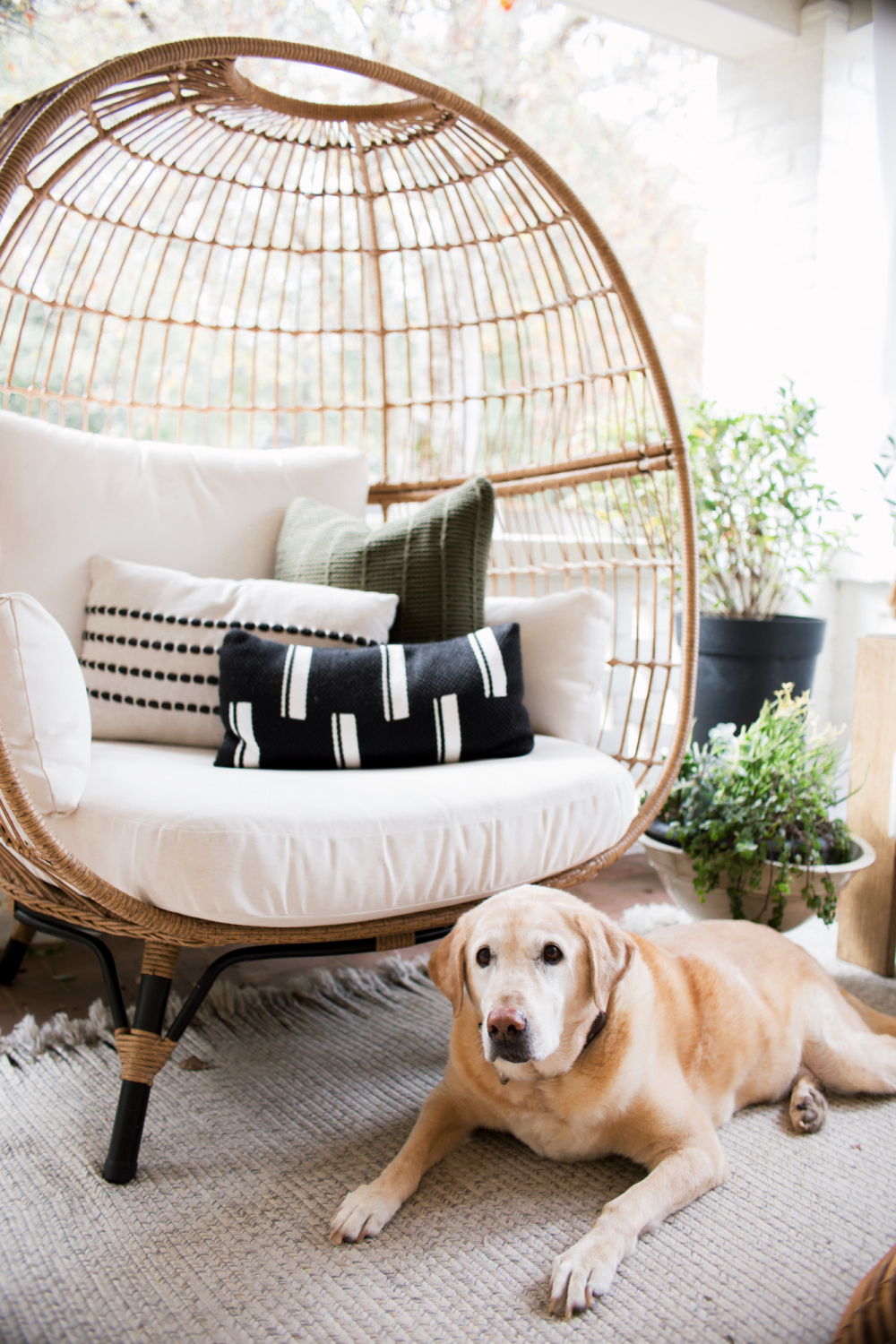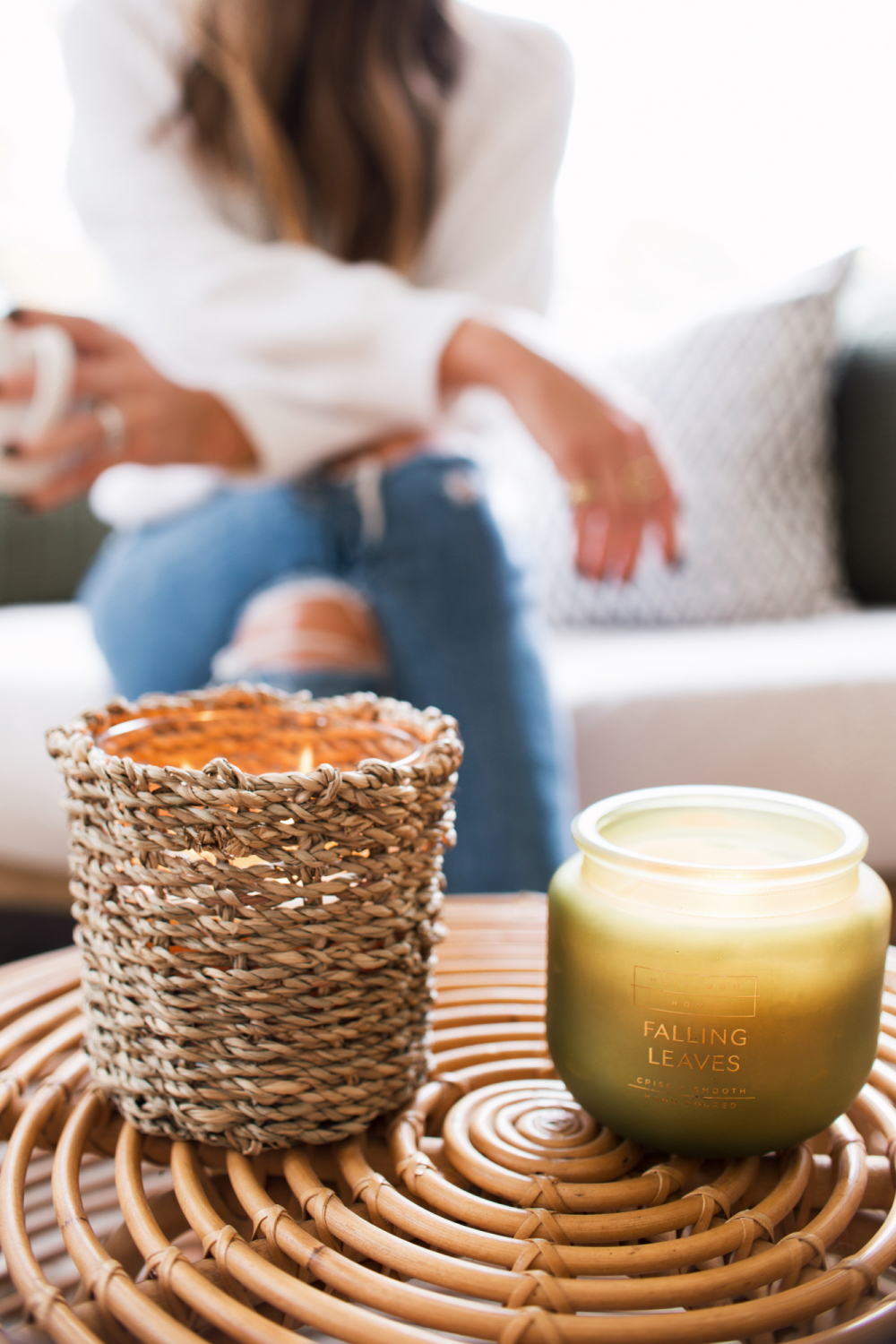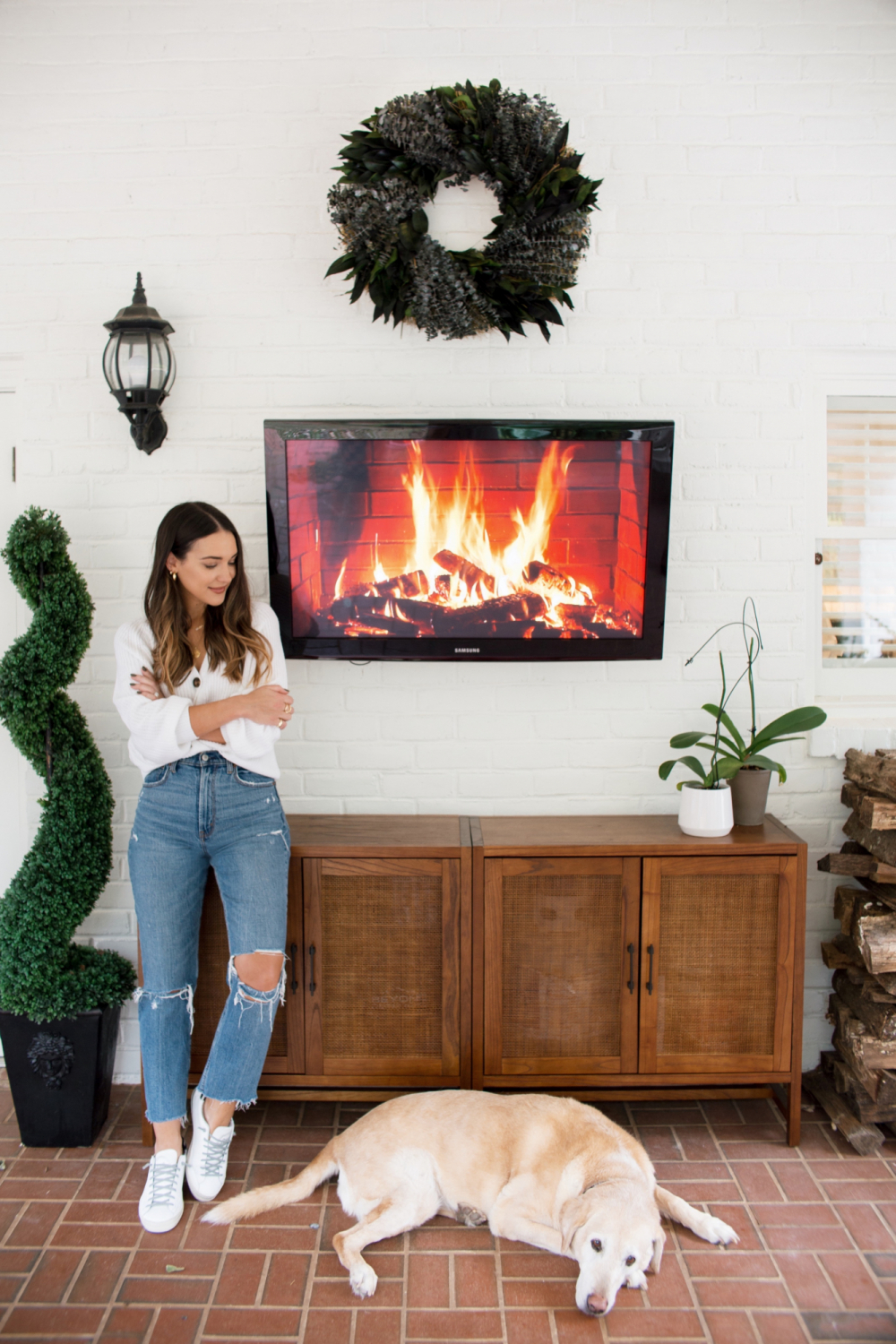 eucalyptus wreaths, also love this one | knit throw pillows in olive, loving this blanket | falling leaves candle | sage and pumpkin candle | I also ordered this adorable pumpkin baker in ivory for both sizes – they are still en route!
In 2020, we have been entertaining much more outdoors than indoors.  Therefore making our outdoor space as comfortable and welcoming has really become such a priority for so many of us.
To even be able to just step outside for a little happy hour or to watch a football game outside is really so nice.  Especially after living without any outdoor space in the past.  And it's even better when we can light some candles, grab a blanket and sit in a fluff of pillows.  My kinda vibe!
Thank you so much for reading – and I'd love to hear how you've elevated your outdoor space this year.
brought to you by Bed, Bath & Beyond – order online for complimentary contactless curbside pickup!