When I found out we were moving to Orange County, one of the first things that came to mind was the Rose Bowl and Long Beach flea markets.  My mom, sister, sister-in-law and I love going to antique malls and flea markets together to find unique trinkets and items, and I had read about these SoCal flea markets on blogs and websites.  I couldn't wait to check out one of the largest flea markets in the country and was excited to take my Mom (and poor Dad) to experience the madness for the first time.
I was overwhelmed with all the stuff and enjoyed perusing my way down the aisles.  I didn't have a rolling shopping cart like all the other pros so I was limited to what I could hold in my hands, but for this rookie trip that was all I needed.
On the way back from Long Beach the 405 was closed and we were in so much traffic…with less than 20 miles to empty.  We were forced to hop on all these different freeways and highways to find an alternate way home.  My family always laughs because of the SNL "Californians" skit.  I never thought it was funny…until I moved out here.  Back in the 'Sip, directions are like, "take Bluecutt until you see the Dunkin' Donuts on the left and then you'll take a left at that light."  In California, directions are, "hop on the 405 North and take the Baker Street exit to 55.  Then take the 55 to the 22 all the way to Orange."  Every time any local gives me directions it's all I can do to keep from laughing because it sounds JUST LIKE THIS SKIT, and I just want to say, "what are you doing here, Stu-art!?"
But back to the flea market –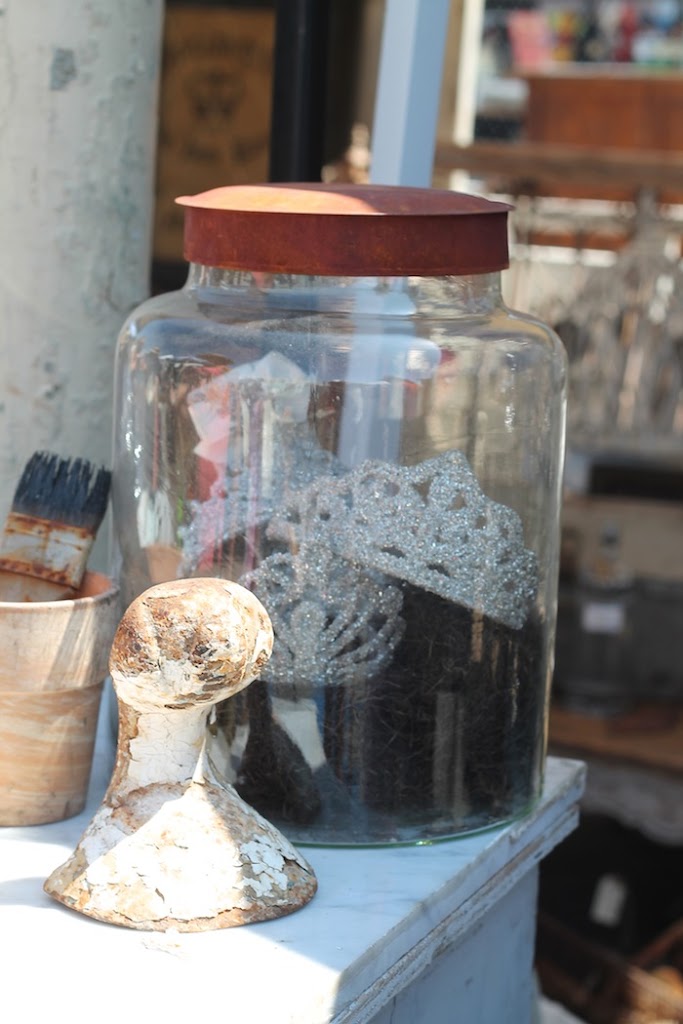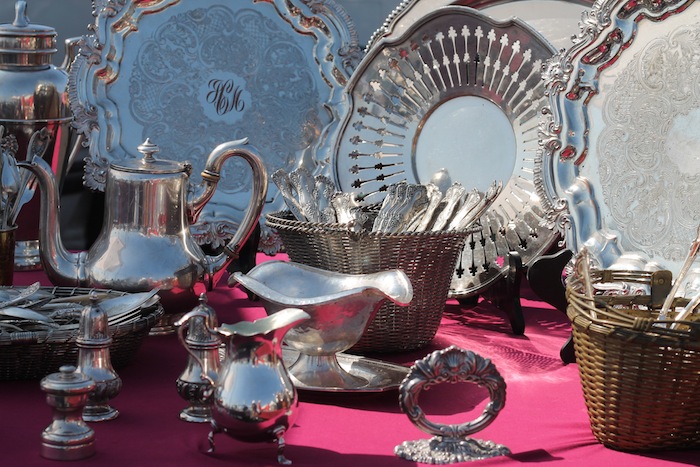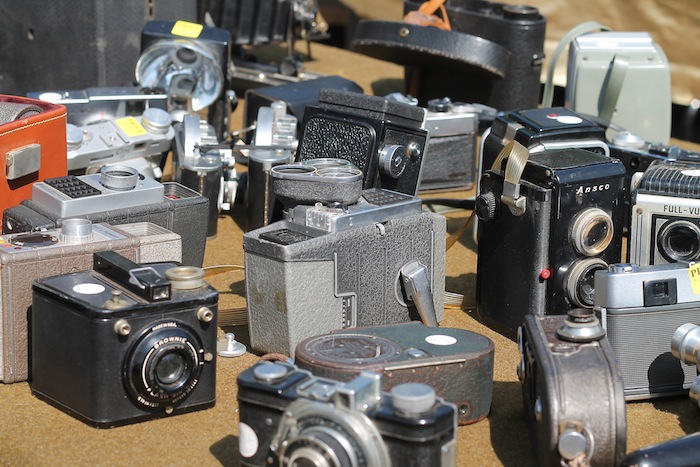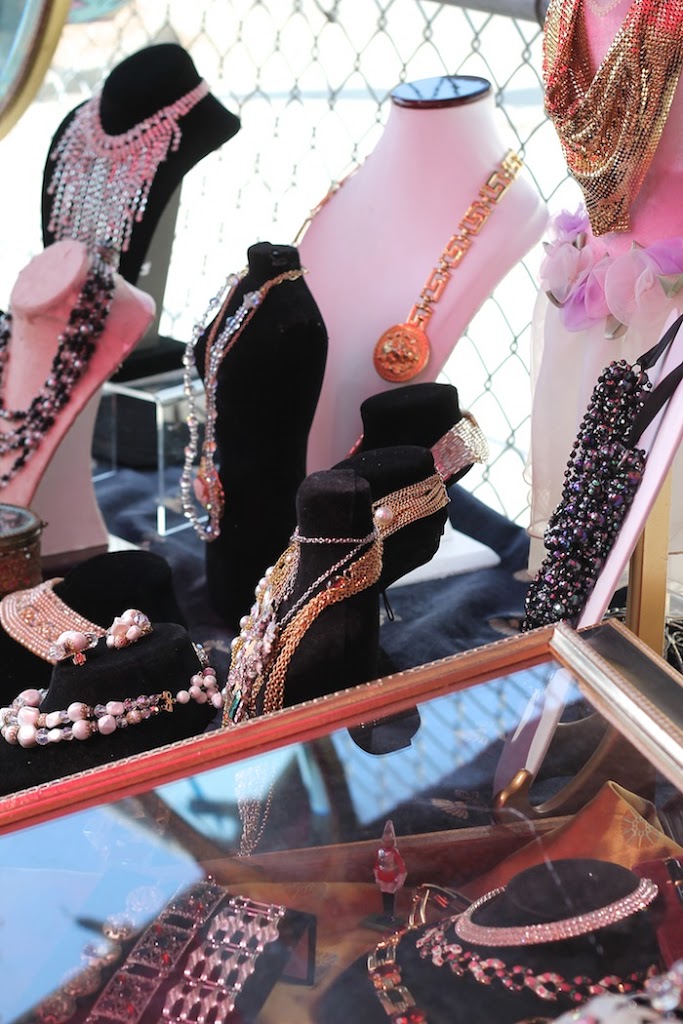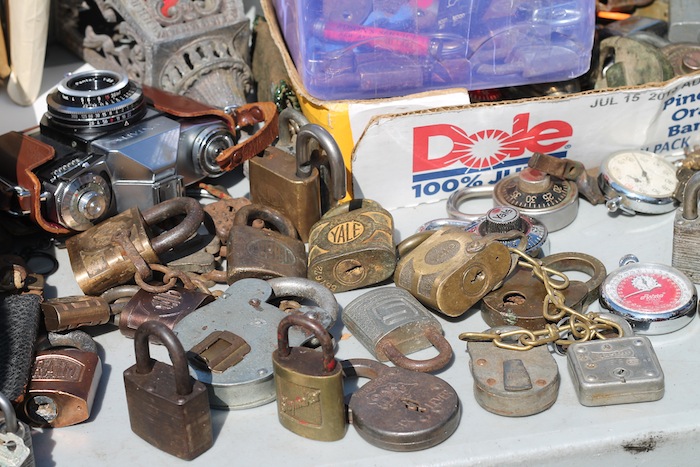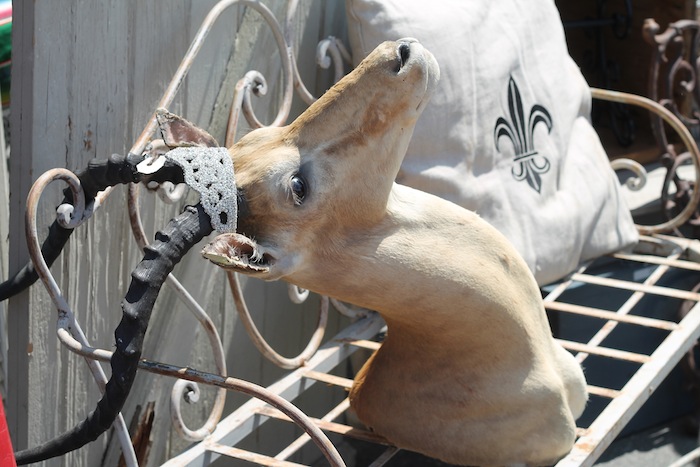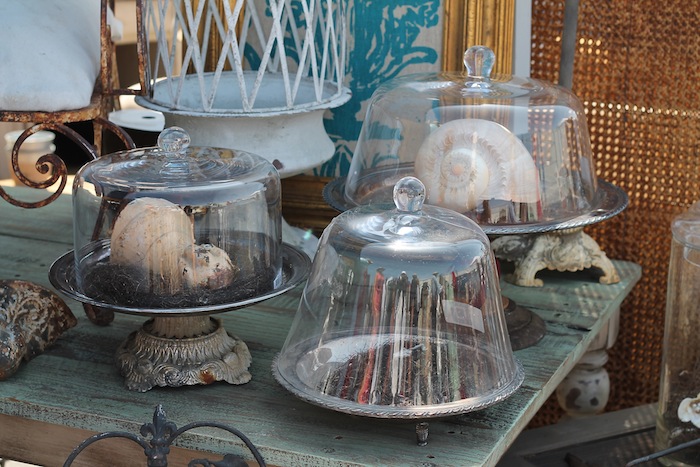 So what did I come home with?
A small eiffel tower figurine:
Some sparkly geodes:
And an antique globe:
I also spotted a few familiar faces and an actress.  Are flea markets your thing or is it totally overwhelming and too much "stuff?"  Talk to me.
Don't forget to enter the Favery giveaway!!  Thank you so much to all the fab girls who have entered!
Thank you for reading – XO –