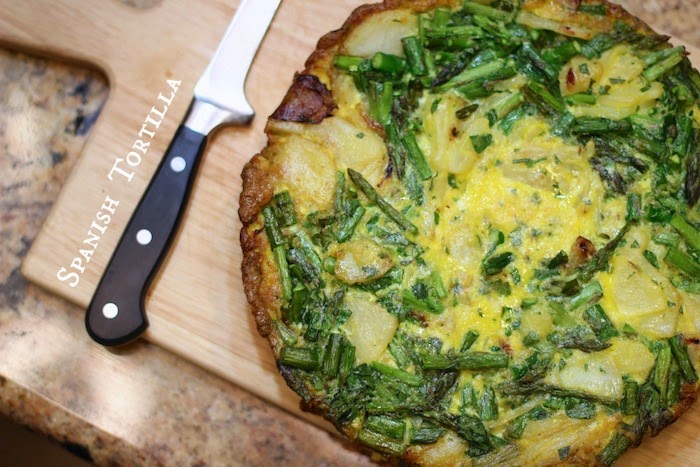 Christian and I recently bought some eggs from our neighborhood farmers market and while they sat in my refrigerator, I was trying to think of how the two of us would go through a dozen eggs.  I like a hard-boiled egg occasionally, but other than that and the occasional baking, I don't really eat them.
I stumbled up this recipe and knew it would be the perfect way to take advantage of these fresh eggs and veggies.  Easy and fresh – it tastes great warm or at room temperature.  It was a great dinner and an even better lunch the next day.
Are y'all big egg-eaters?  If so, what's our favorite way to cook/serve them?  This is starting to sound like Runaway Bride (remember?), but I'm genuinely curious!
Thanks so much for reading and let me know if you try this recipe! XO –