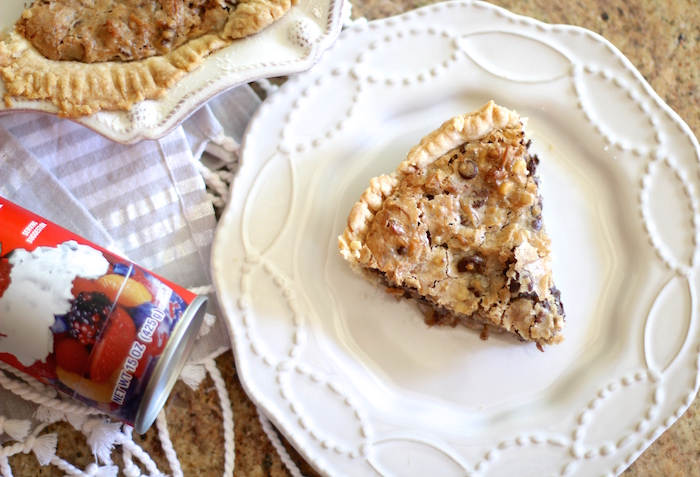 Christian is notorious for giving me cooking or baking supplies for gifts… a subtle hint to bake him something for his never fully indulged sweet tooth.  When he hinted to his parents for my Christmas gift, I was so excited to receive a pie plate and loaf pan that matched my everyday china, that I was baking pies every week.
Insert Christian nodding his head in glorious achievement.
He recently requested a coconut pie, so when I found this recipe it was game over.  So rich but so delicious, and it combines our favorite baking ingredients – chocolate and coconut!
Plus (and perhaps most importantly), it's super easy.
pie plate | rolling pin | similar mixing bowls | similar towels here and here | flatware – Pottery Barn, no longer available, similar here

Not to mention that taking these photos made me realize my countertops are the exact color of this pie. Meant to be? I think so.
If you try this recipe, I'd love to hear what you think!  Thanks so much for reading – XO –