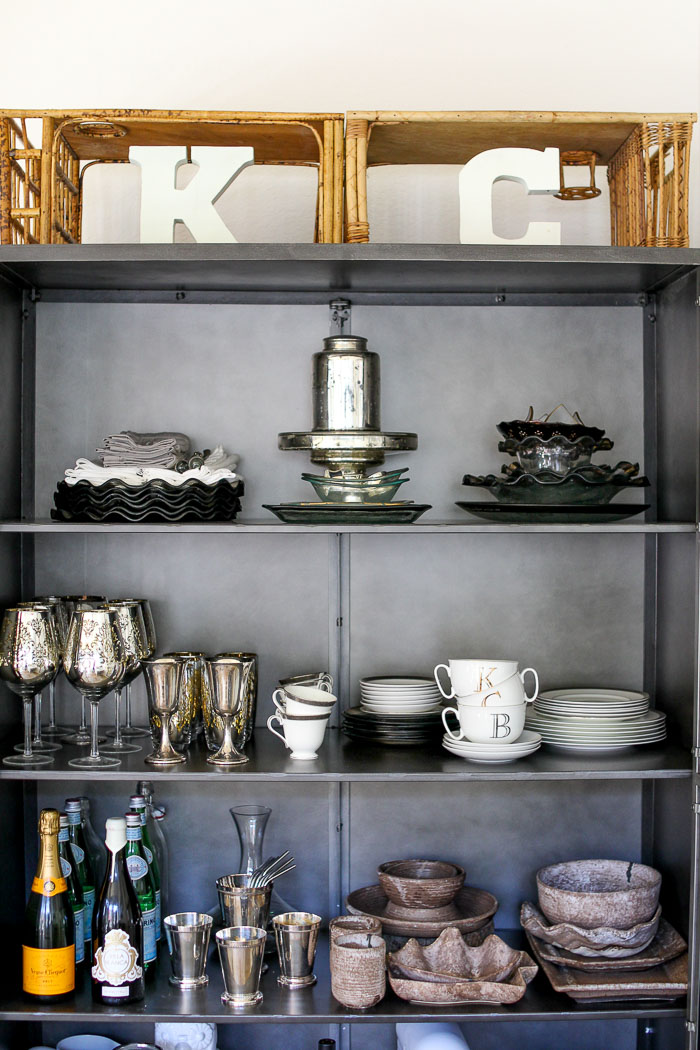 sponsored by World Market
If you've seen our home tour, you've seen that we used to have inexpensive metal shelving in our kitchen and breakfast room that served as storage.  It served its purpose for years, until recently when I decided I wanted something a little more polished.  Every Southern woman I know has a china cabinet, and I wanted something to store some of my prettier china and serving pieces, but a a modern gal's china cabinet, if you will.
This World Market metal display cabinet fits the bill perfectly, and they have so many great display cabinets of all sizes. This one is a little more rustic, clean and simple, while still being extremely sturdy and durable.  It stores our fine china, Annieglass serving pieces and McCarty and Peter's Pottery (the brown pottery… it's a Mississippi thing!), along with some bulkier appliances.  Half of our fine china and many of our wedding gifts are still being stored in Mississippi, and I can't wait until the day when I can have everything in once place!
Some tips to the modern girl registering for her wedding – the best thing I did was ditch Christian and take my sister-in-law to register.  Christian wasn't into it, and my SIL had gotten married three years prior, so she knew exactly what I needed and didn't need, so helpful!  The most useful thing I registered for: nice pots and pans.  The best tip she gave me when choosing china: what colors do you like to decorate with? For me, it's usually white and silver, so I went with a simple china pattern with silver accents.  And my personal tip? Ditch registering for super expensive linens. Etsy and White Elephant Designs both have beautiful, affordable linens with monogram options!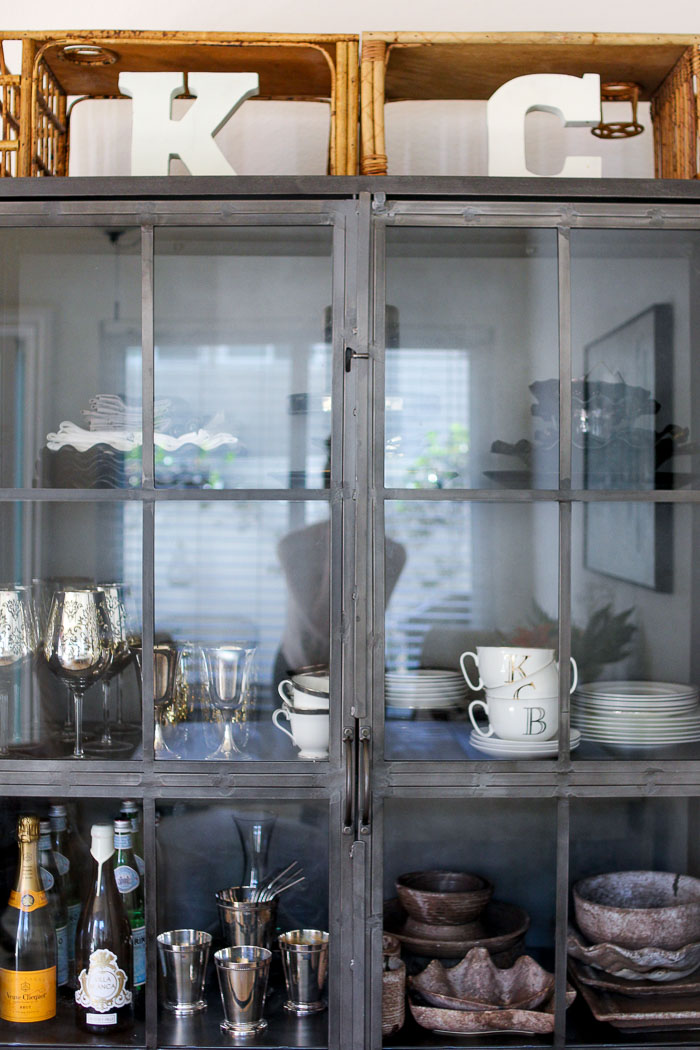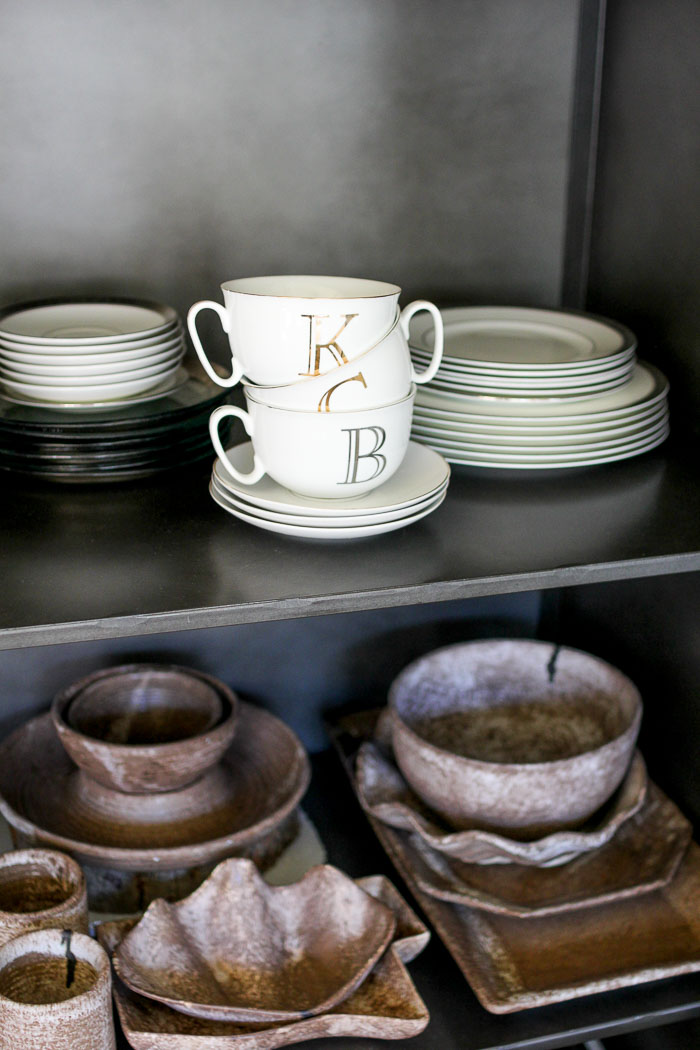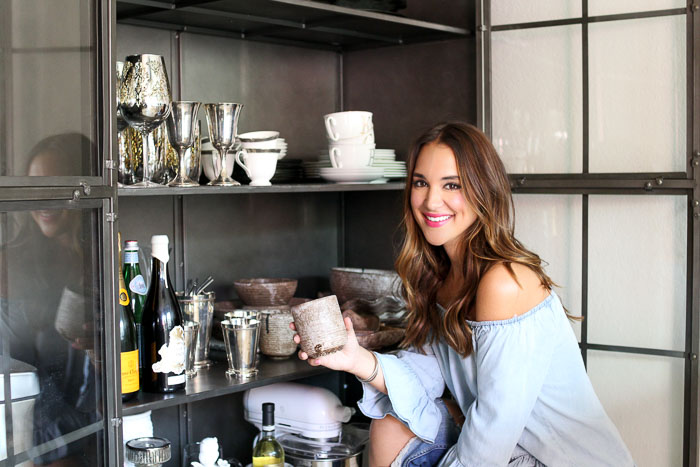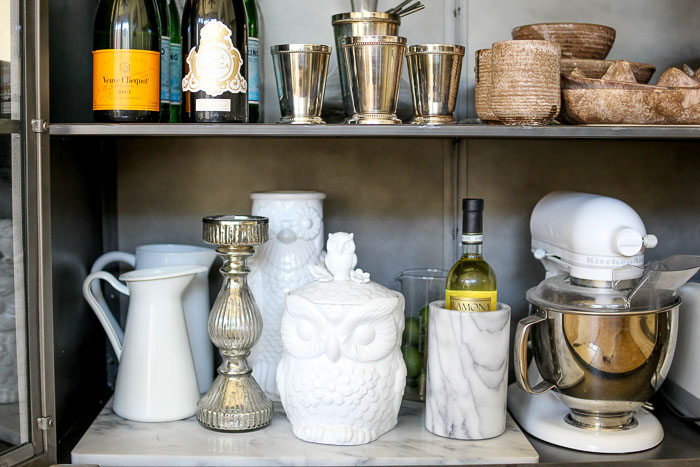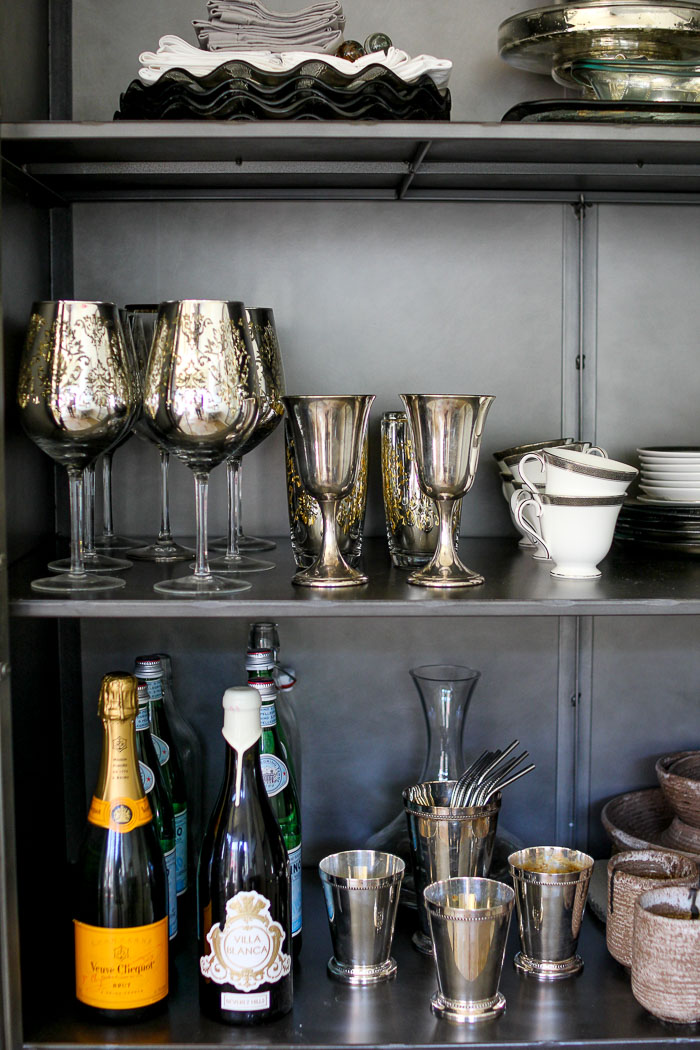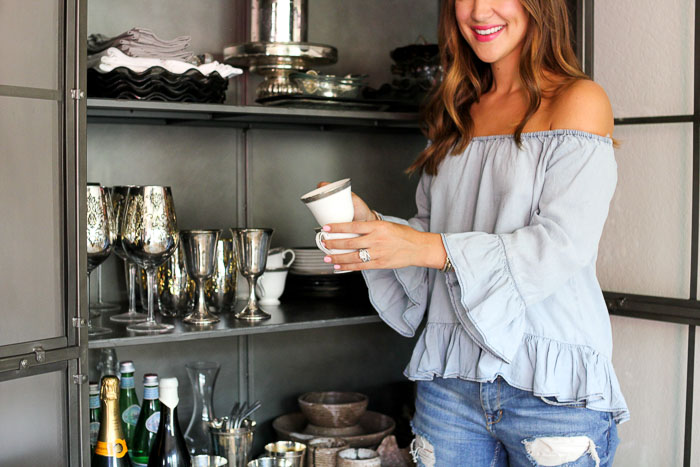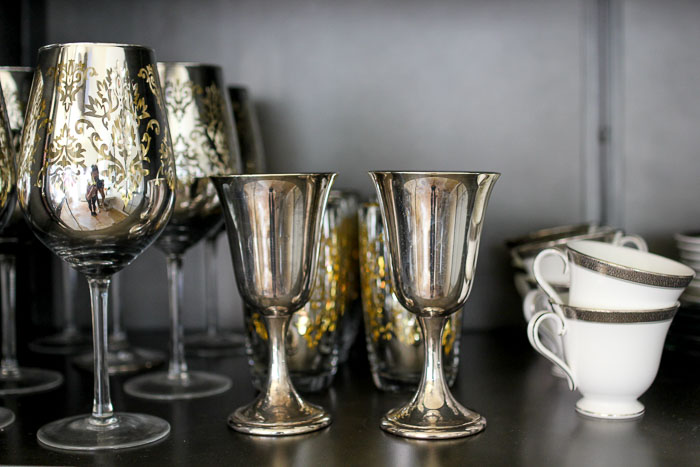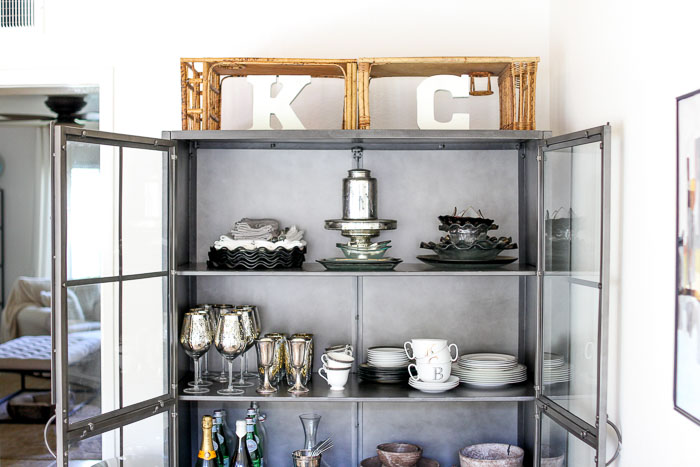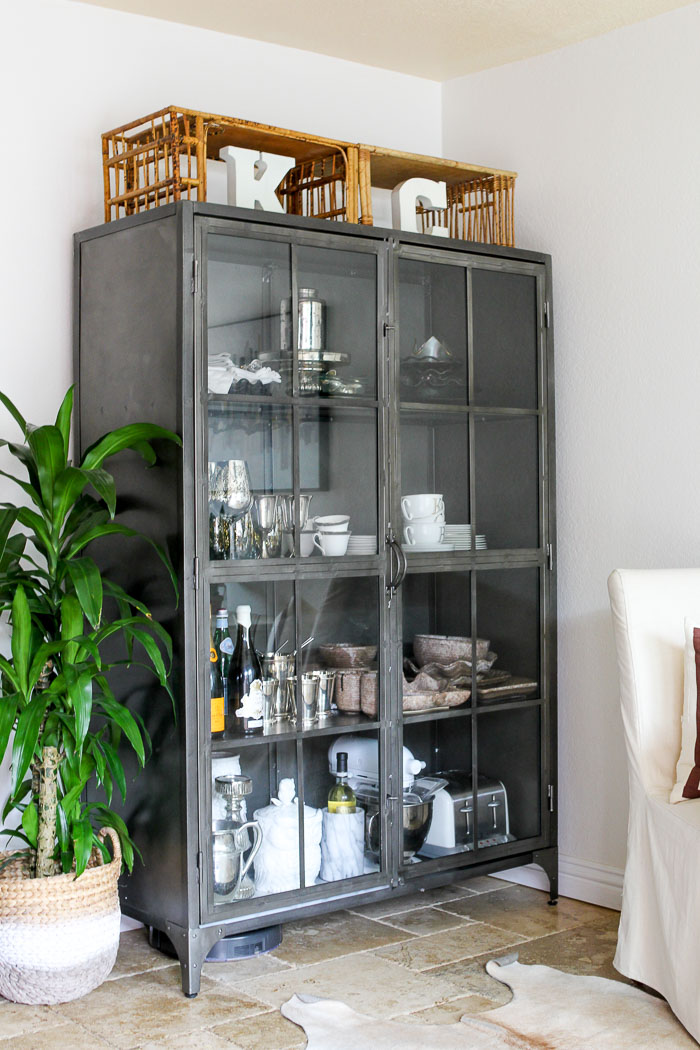 cabinet c/o World Market, also love this one and this one (both on sale!) | china, love these tea cups and these | goblets | silver ruffled serving pieces | pottery | kitchenaid mixer | julep cups, need these candlesticks to go with them (on sale for $5) | linens here and here, also love these and these (comes in so many colors!) | napkin rings | similar denim here and here | chambray top c/o Sanctuary Clothing
Thanks so much for reading –  hope you guys are having an amazing weekend! XO –