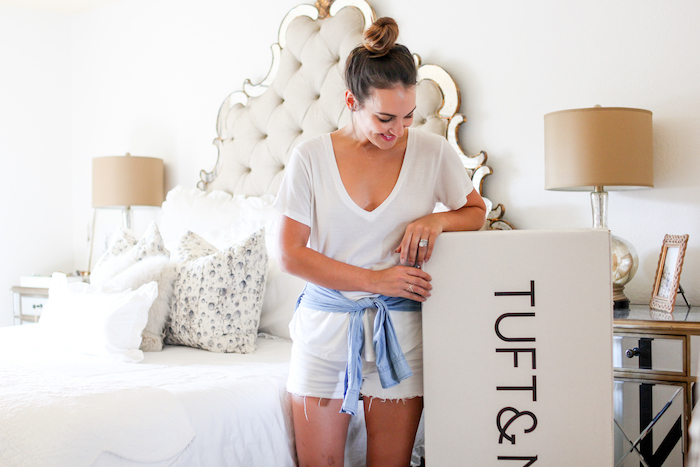 The mattress. Le sigh. Truth be told, I never really thought twice about a mattress until we got married almost four years ago.  Luckily I can sleep on almost anything, and it was usually a queen size.  I sleep like a mummy while Christian flops around, so a king mattress was a non-negotiable when we got married!  We were a given a brand new king mattress, and like always – I sleep fine on it. But, Christian has said he feels like it wasn't great on his back and he felt like his side of the mattress had sunken, so we rotated it.  Even then – he wasn't thrilled.
So when Tuft & Needle reached out about collaborating, I was all ears! Christian and I both read the story behind the company (not too different from ours), along with all of the reviews on Amazon.  And they're made in the US – the cherry on top!  I super love how lightweight this mattress is compared to our old one, and it was incredibly easy to swap out (although I do think it requires two people).
When I first pulled out the mattress I was like… hold up, is this a twin!? Once we rolled it out and cut off the plastic, I was shocked to watch the foam mattress grow like one of those foam capsule toys you used to play with in the bathtub!  Sure enough, this baby stretched right out and just like that, Lula LaShonda hobbled in on her three legs and got comfortable.  Actually, she plopped herself right down before Christian or myself even sat on it – no surprise there.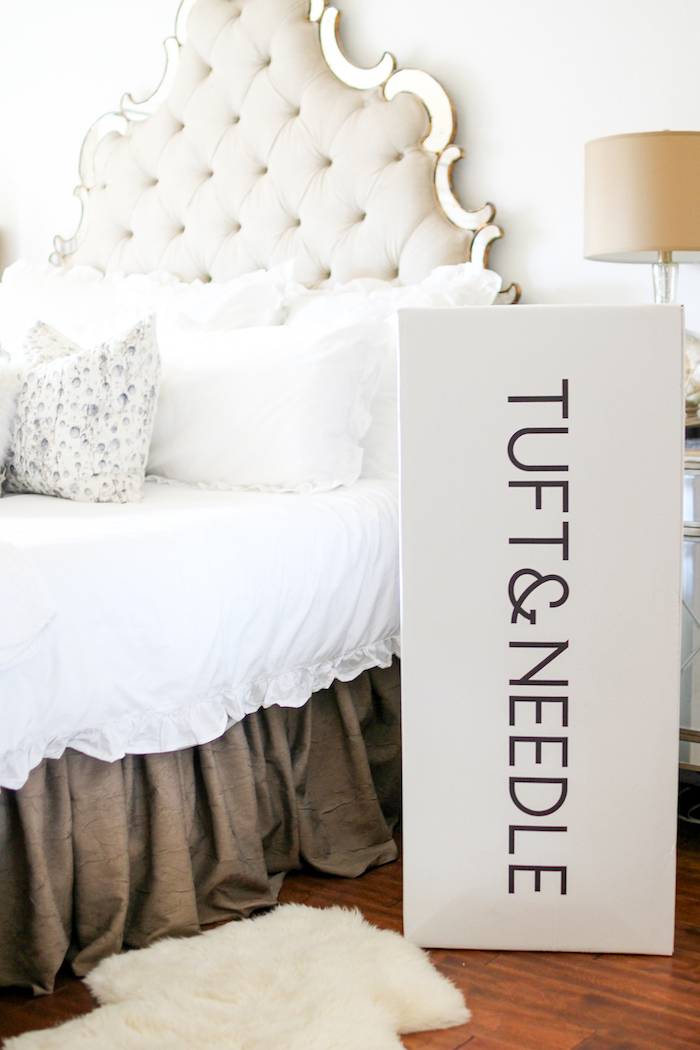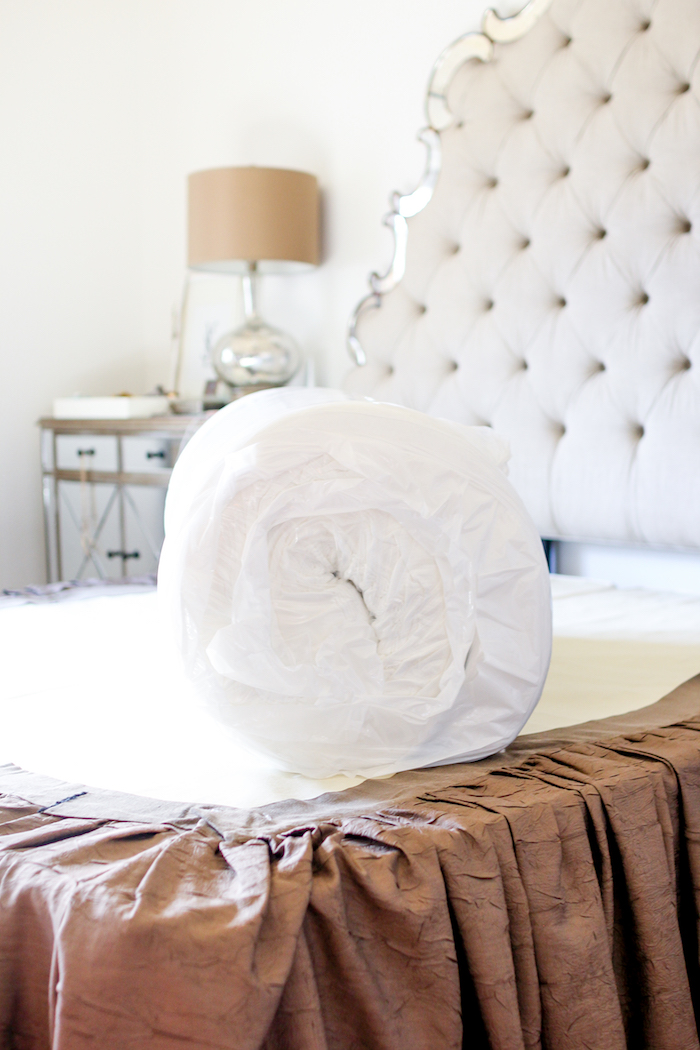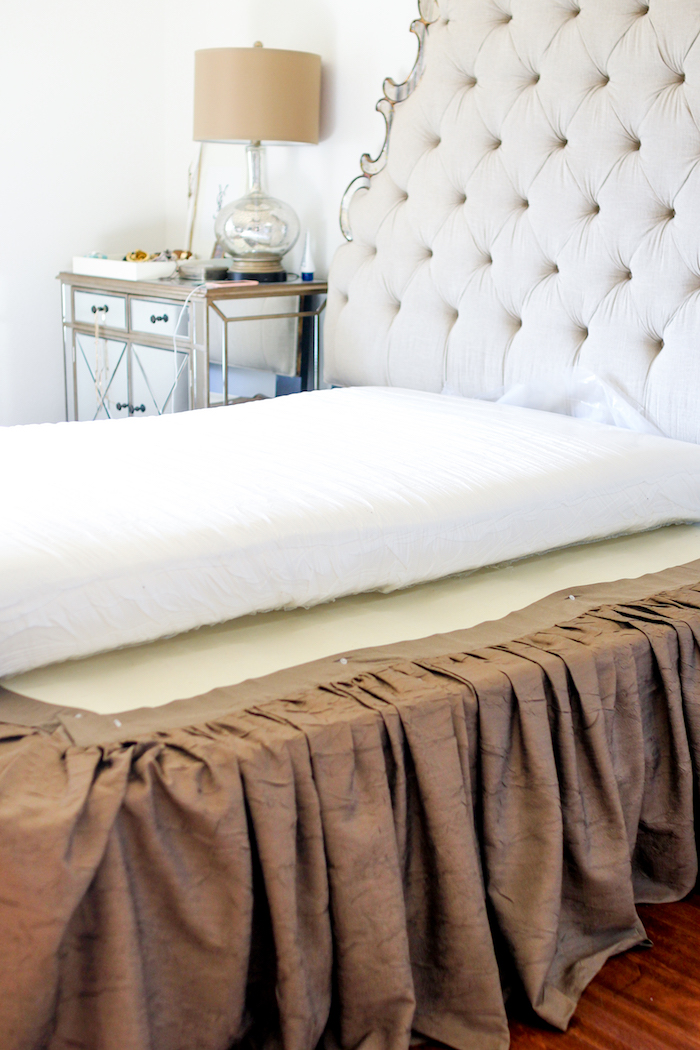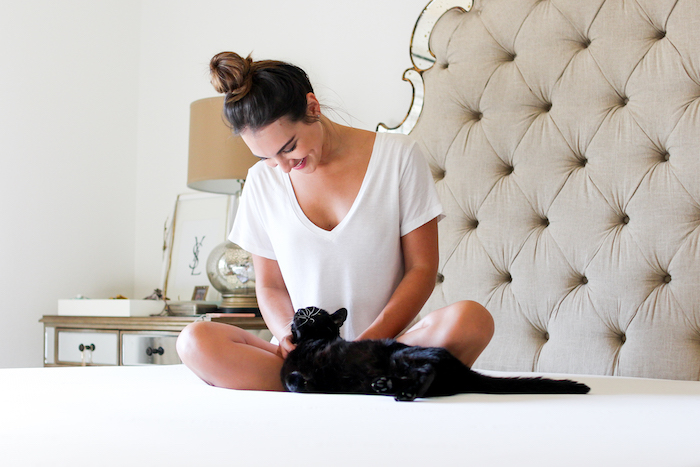 one week later…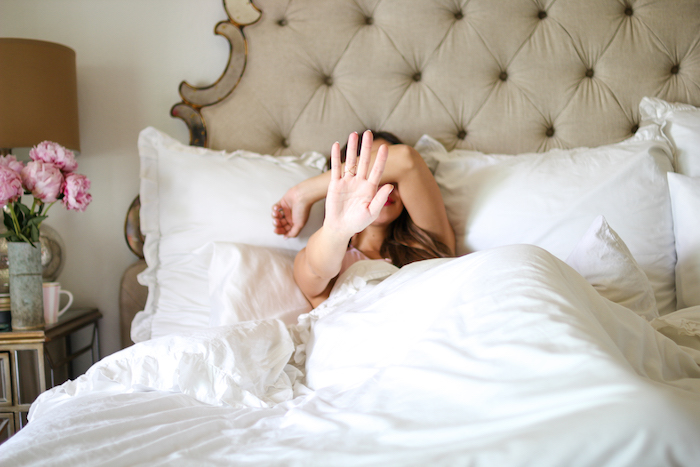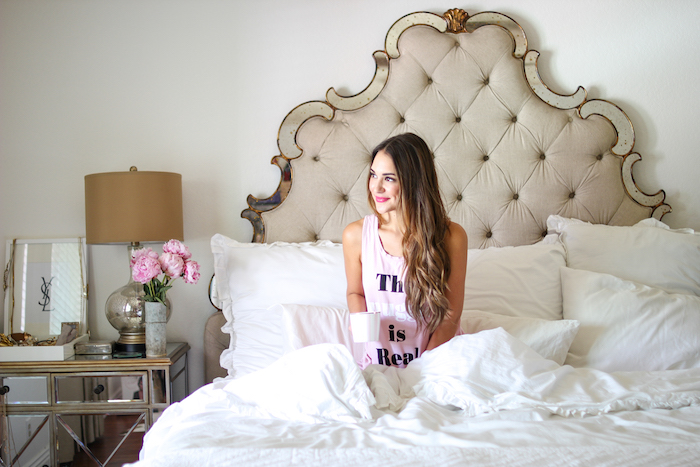 home: mattress c/o Tuft & Needle | headboard here and here | similar mirrored dressers here and here | bedding | quilt | similar spotted pillows | three legged parking lot cat – not for sale, I know I know – she's a hot commodity!
clothing: similar white tee | similar white shorts | similar chambray | "the snuggle is real" pajama top and bottom | x ring – Dana Seng Jewelry
We've been sleeping on this mattress for a full week now, and per usual, I'm sleeping great. Christian's review is actually much more helpful than mine as he's the picky one.  He says he thinks he's sleeping well because "he doesn't remember it at all."  That's a direct quote, which actually tells you he's not helpful at all.
But seriously – he says that it must be great because I've been sick all week, he's been on-call (he never sleeps great when there's a pager on the nightstand), the temperature has risen and we've still tried to manage without the AC – with all of that – we're both still sleeping. Well put!
They have a 100 night trial period, and if you don't love it – you can send it back for a 100% refund.  And there's a 10-year warranty… that's confidence, if you ask me, and I don't see us having any reason to send this baby back. Have you switched up your mattress lately or shopped for a mattress? I'd love to hear how you chose yours!
Thanks so much for reading – XO