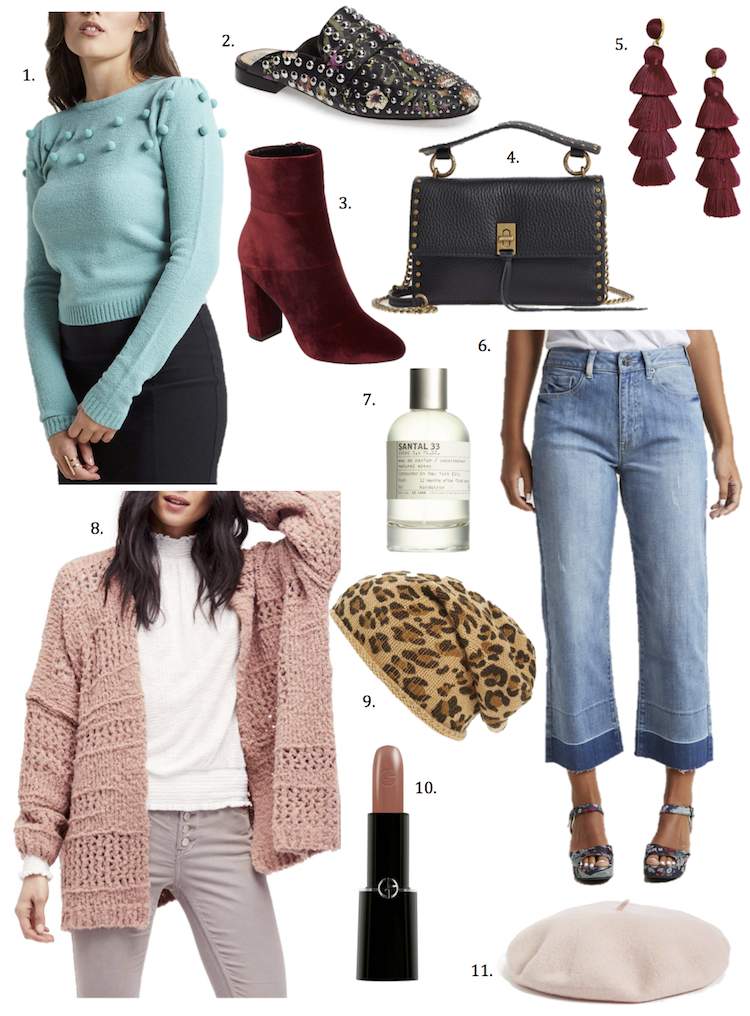 1 | 2 | 3 | 4 | 5 | 6 | 7 | 8 | 9 | 10 | 11
It's been a little while since I've shared a wish list, so I'm excited to share some of my fall cravings with you guys!
My latest obsession is cropped jeans with ankle booties (hint: there's a style post with this look coming soon). Something about it feels so fashion forward yet still approachable.  I am also so excited berets are back in style because I literally have a black one from high school that's been tucked away all these years. Bringing that baby back out!
This bag is the prettiest black bag I've seen this season and I can't get enough of pom pom sweaters (also have and love this one).
What is on your fall craving wish list? Have you hopped on the beret or cropped jean wagon yet? Thanks so much for reading and sharing – XO –