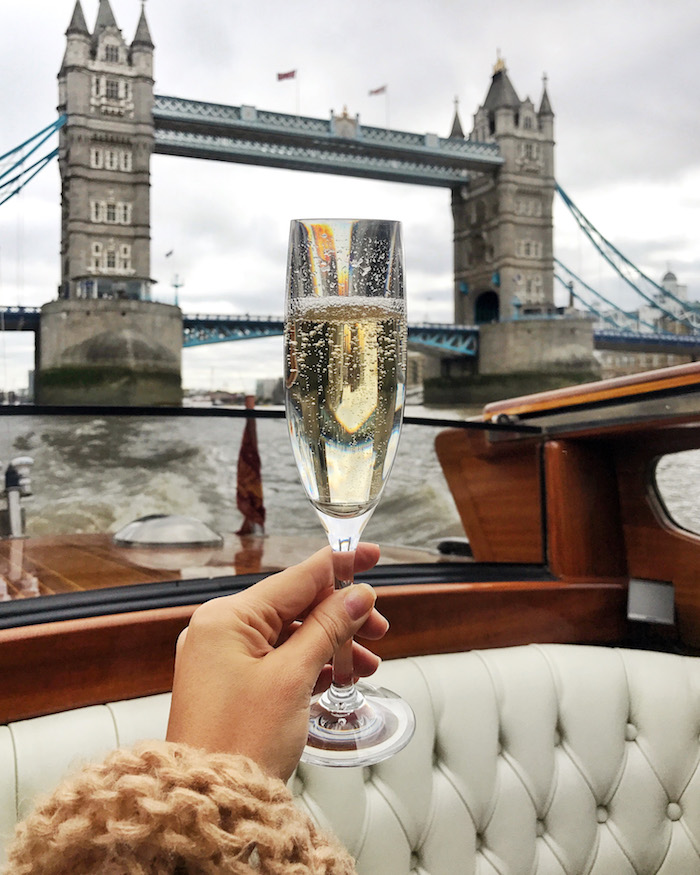 If you follow me on Instagram, you may have seen some of these photos already from my trip to London last week with the Monica Vinader team!  It was my third time visiting this gorgeous city (my second October visit coincidentally!), and I've been wearing Monica's jewelry for years – so it was an extra treat to see the magic behind-the-scenes.
Whenever I travel to Europe, I'm incredibly jealous of my East Coast friends. In only 5-6 hours they can be in London. It takes West Coasties up to 11 hours to make the journey (this is when C would sing "cry me a river" to me). The past few times I've been, I've been able to get my jet lag under control from the get go and it was a non-issue. This time the 8-hour time difference really did me in BUT you guys recommended Unisom and it is MAGIC. Thank you to everyone who sent suggestions my way!
We spent the first two days in London and then traveled out to the countryside in Norfolk to tour the headquarters of Monica Vinader and have dinner at Holkham Hall which blew me away (photos of both of these adventures below!).
The number one reason I love and have loved Monica Vinader's jewelry for so long is because it is fine jewelry with gemstones and diamonds that is affordable. I've been wearing this ring for years and I recently added this bracelet and this bracelet to my arm party. Her pieces are perfect for layering, and the quality really holds up, showing the quality is more than worth the price tag.
Favorite Places We Ate:
Sketch | I visited Sketch in October of last year for tea (shared here) but we came for dinner and it was fabulous. Great wine list and extra delicious desserts!
Jamie Oliver's Fifteen | The decor of this darling spot is from a dream. So rustic and charming, and the food is delicious. Tried to be one with the English and get the short rib pie. Was a little bit like a short rib pot pie and it was DELISH.
Berners Tavern | So many of you recommended the gorgeous restaurant attached to The London Edition and you were right – it is amazing! The art on the walls provides so much eye candy and the architecture of the restaurant alone is incredible. We had breakfast here and as #basic as it sounds, the waiter recommend the avocado toast and it was delicious with a poached egg.
Where We Stayed:
The London Edition | The lobby is gorgeous (in fact, everyone who works here is quite gorgeous) and I had a very comfortable stay here. It's centrally located in the Soho area of London so you are walking distance to so many great restaurants and excellent shopping.
The White House in Norfolk | We stayed at this charming house in the countryside when we moved over to Norfolk and I could have stayed forever! More of a bed & breakfast ambiance, and the kind of place you could just cozy up on a sofa with a glass of wine in front of a fireplace. I actually did this from my bed when I couldn't sleep, ha! When I walked up to my room, I watched a mother guide her young son out to a field on a horse. Am I in a movie right now?!
Favorite Activities:
River Thames Tour | This was beyond magical, drinking champagne on a gorgeous boat and learning all these fun facts about London from our knowledgeable tour guides at Thames Limo.  Turns out this is the same boat this photo was snapped on and all these celebrities have graced the exact boat (Justin Bieber, Gerard Butler, Taylor Swift, Karlie Kloss, Gigi Hadid – to name a few). Of course we had to recreate the photo (shared below). Ha! Definitely recommend!!
Manicure at Cowshed Spa | I tried to squeeze in a spa treatment here last year but they were all booked up. Their salons are darling and very relaxing treat for tourists that have been on their feet all day.
Tour of Holkham Hall | I mentioned this above (and you'll see photos below), but we toured this countryside estate and then had dinner in one of the dining halls. UNBELIEVABLE. We met the Earl's wife, Polly, and she was so gracious and welcoming. Learning the history of these European estates that are older than our entire country is just mind-blowing to me. I watched Downton Abbey so clearly… I'm into it. I felt one with the Brits as I was like, "oh footmans, the lady's maid, valets – yes I know all about this." Um… in my dreams. Or rather, from my sofa.
Riding in a Bentley | Ok this one is a wee bit random, but we got to ride in Bentley from London to Norfolk and of course I have never been in a car like this before. Champagne holders, okurr! I felt like Mariah Carey for a few hours and it was a life moment.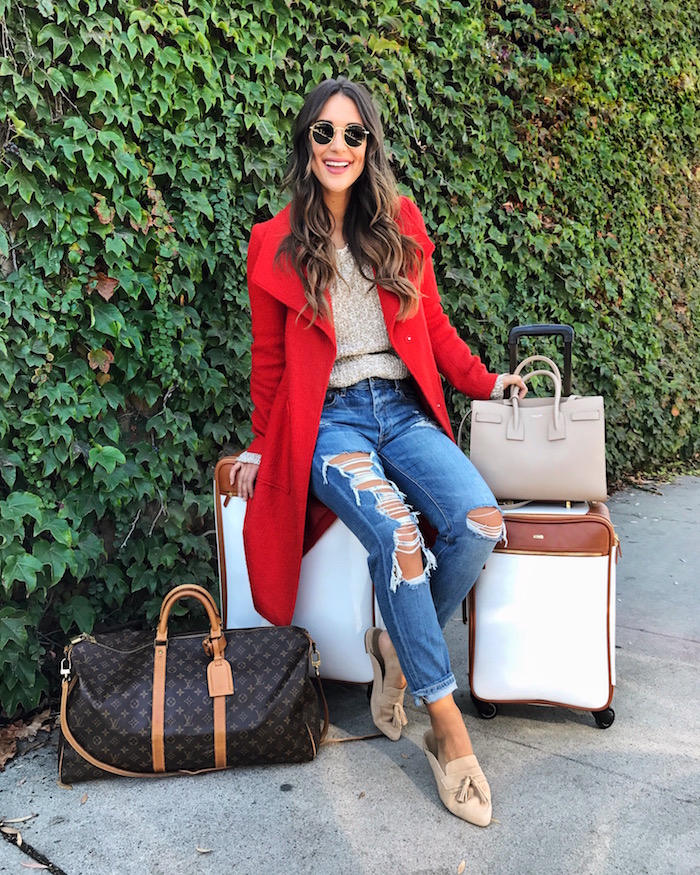 sunglasses | sweater, also available here (on sale) | denim | similar coat here and here | loafers available here and here | luggage here and here | LV duffel | sac de jour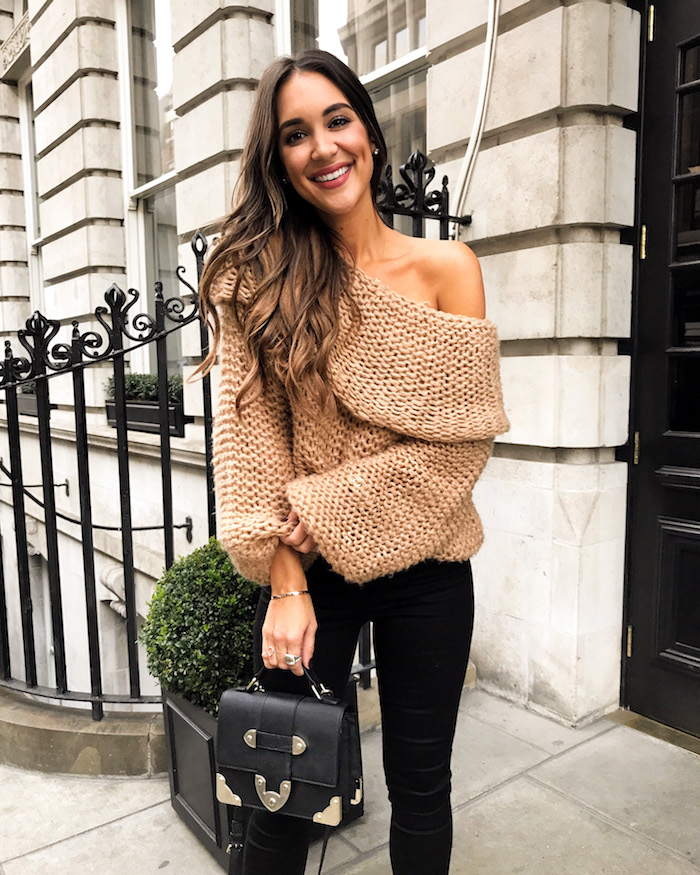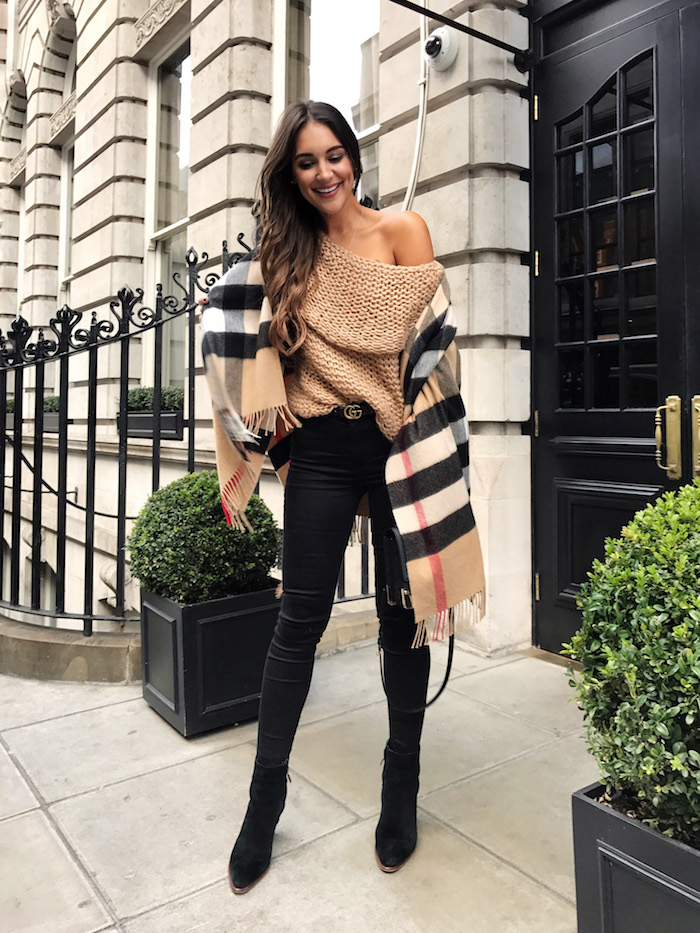 sweater (sold out), similar style here and also have and love this one | cape | denim | belt | similar booties here | bag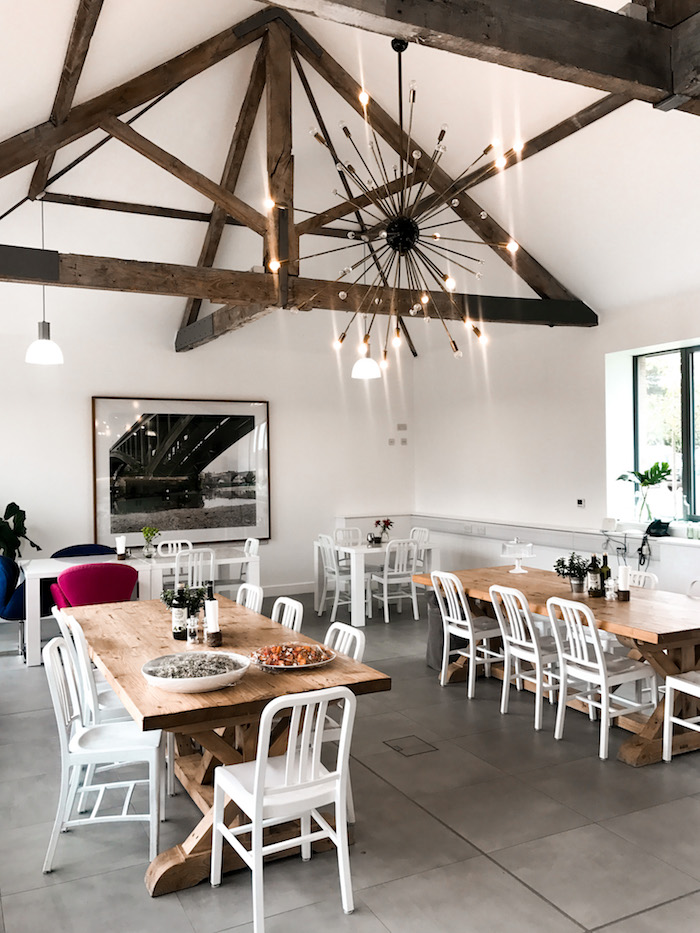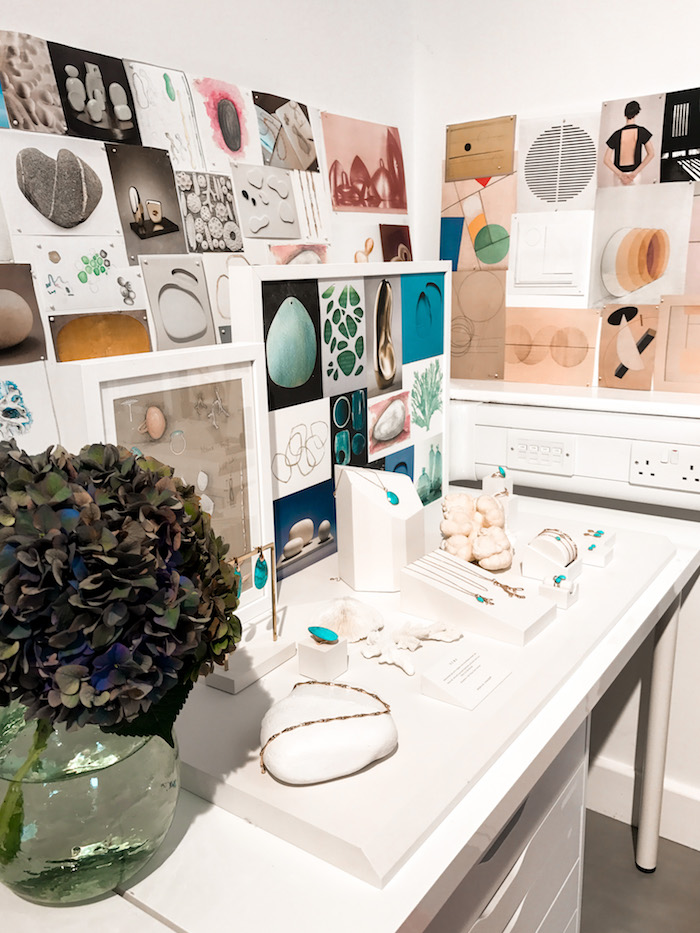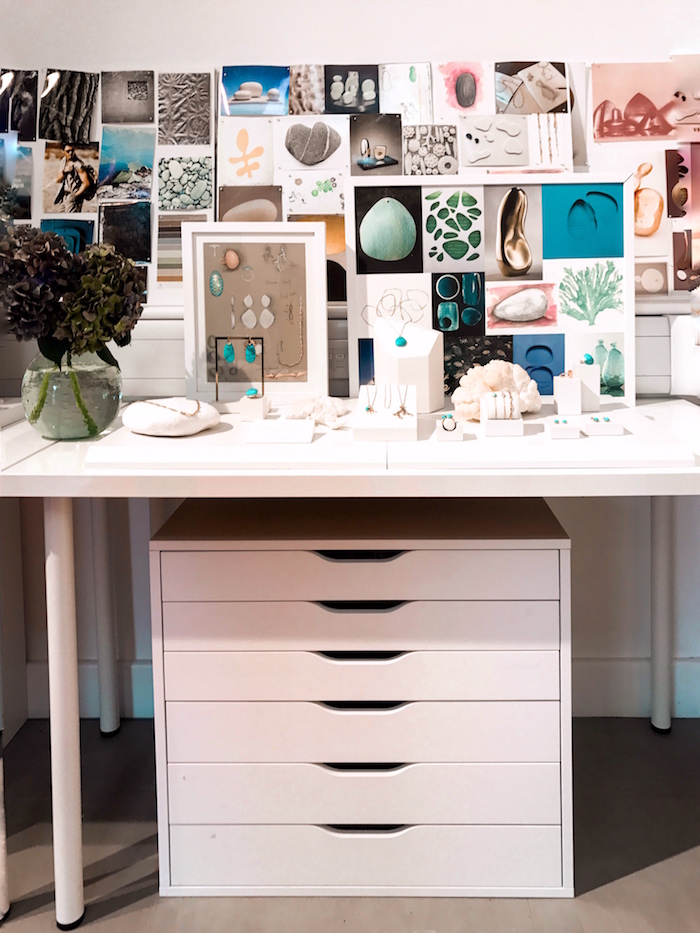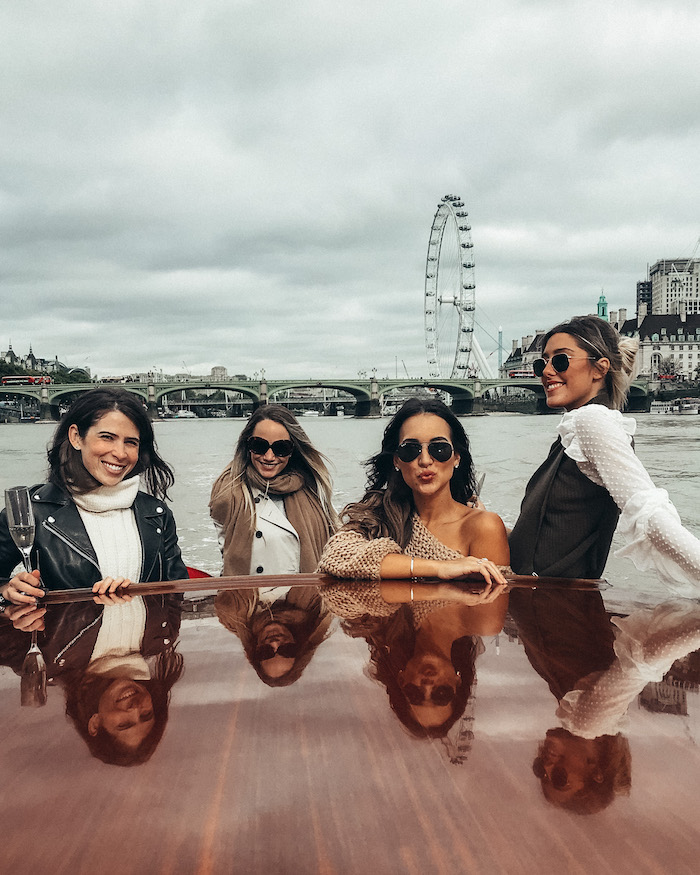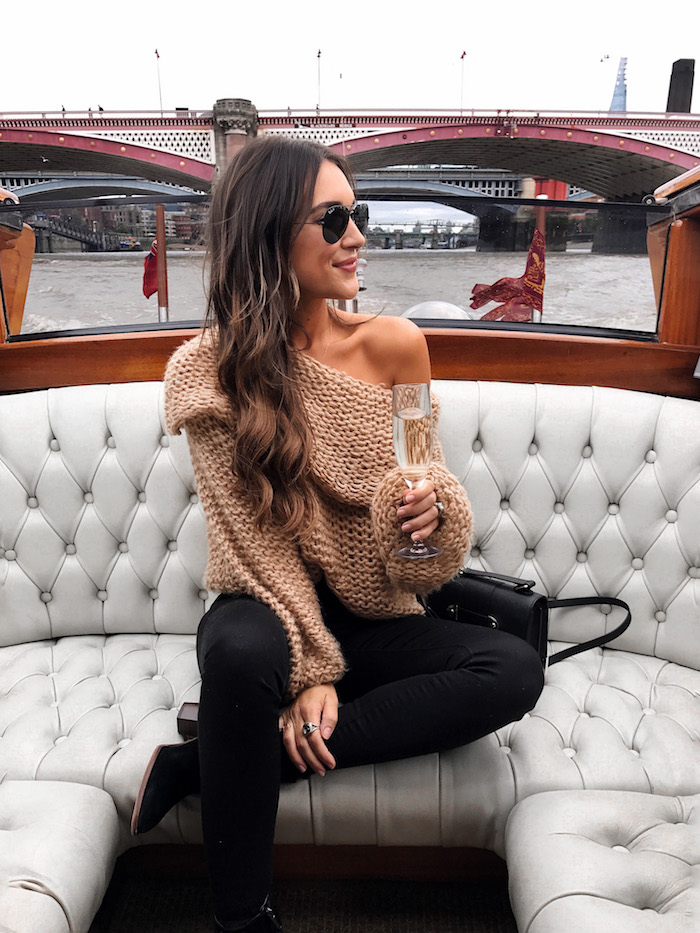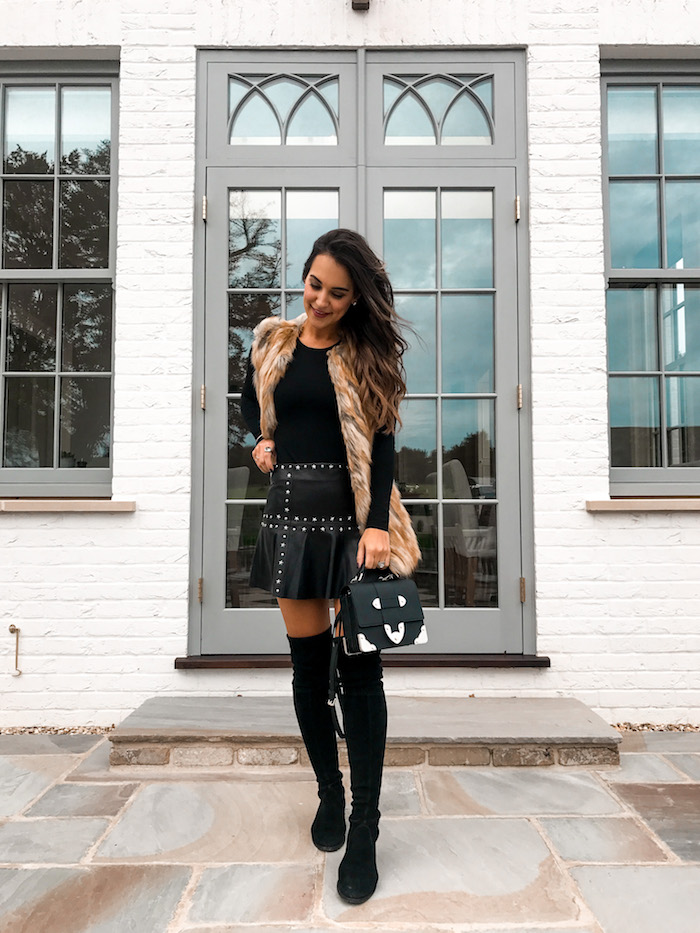 Instagram Life vs. Real Life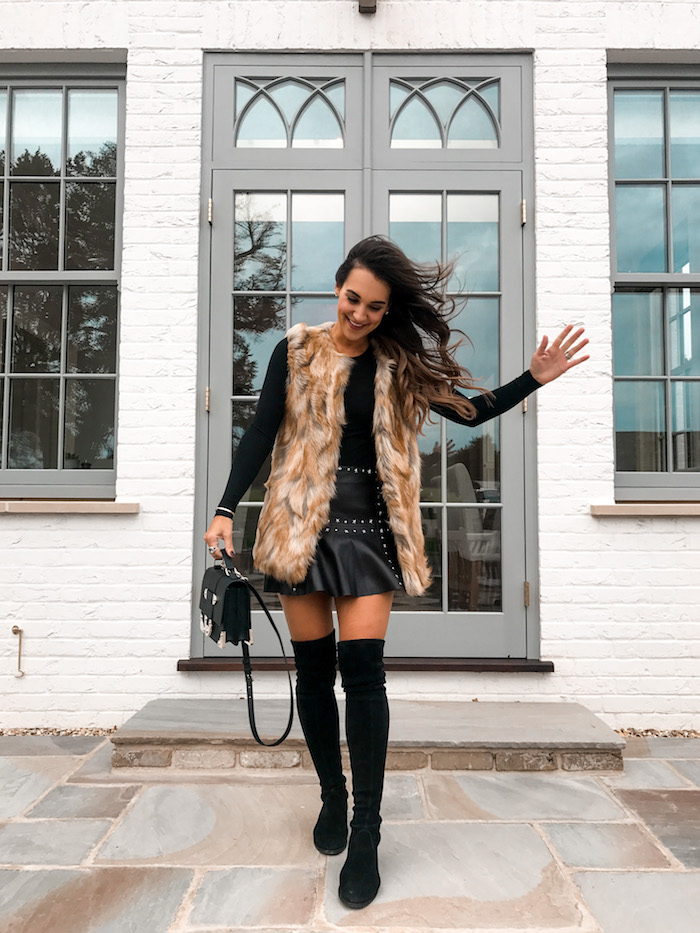 boots | skirt | bodysuit | bag | similar faux fur vest here and here | gold bracelet | index finger ring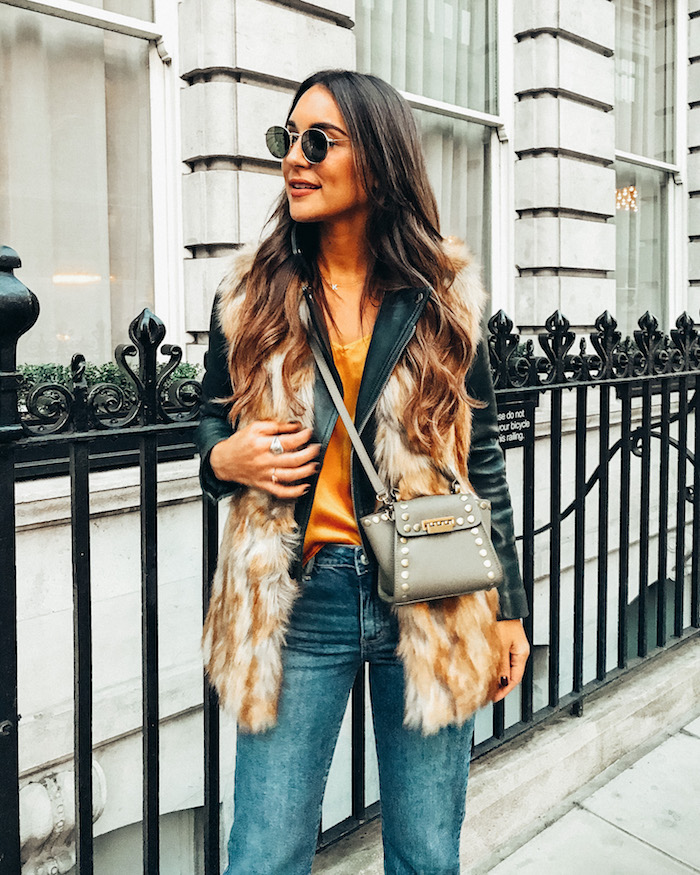 denim | camisole | similar leather jacket here and here | similar faux fur vest here and here | sunglasses | similar bag here and here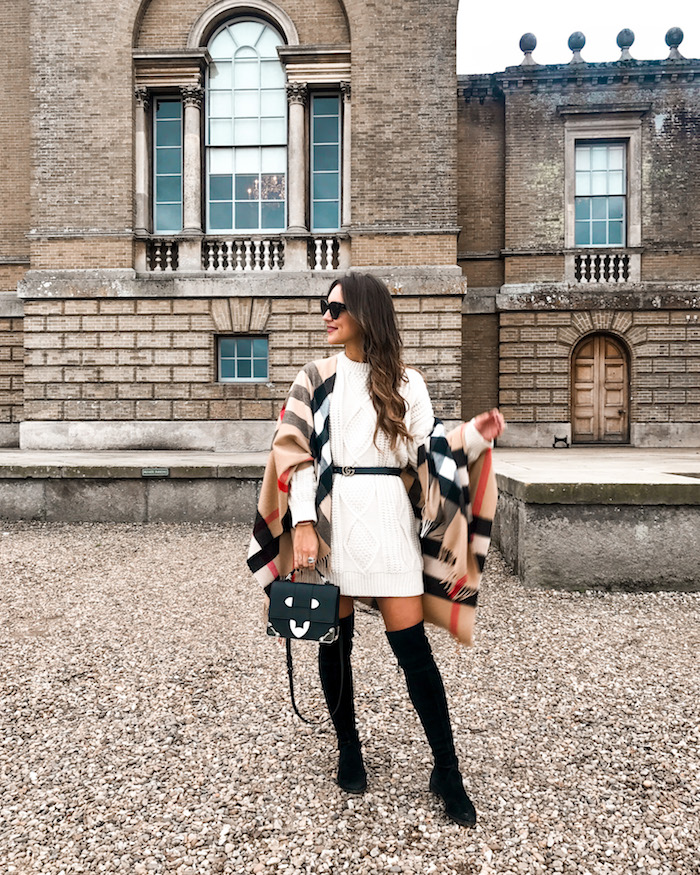 sweater dress | cape | boots | bag | sunglasses | belt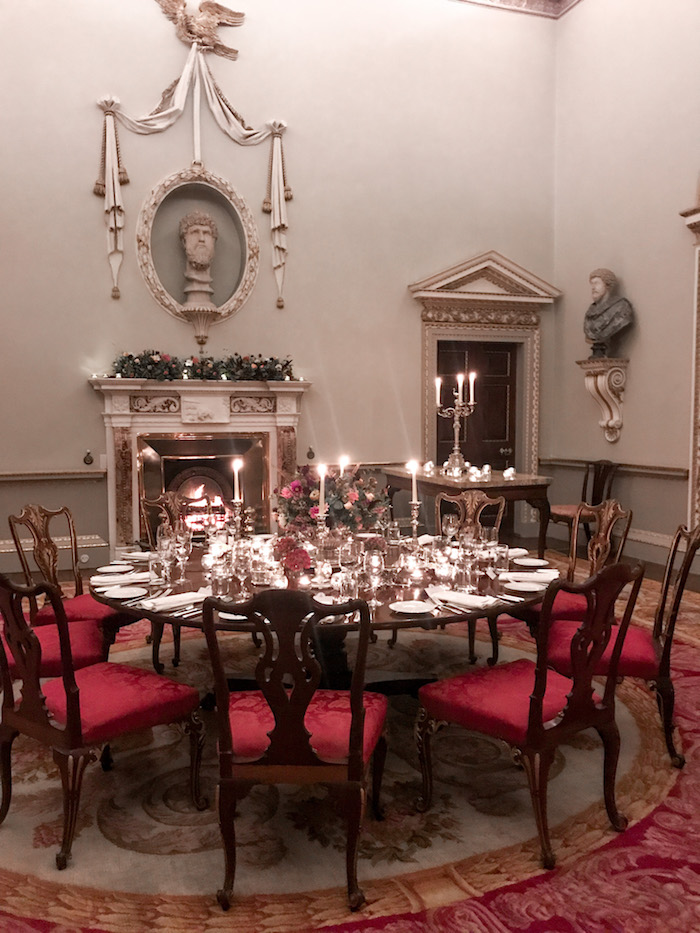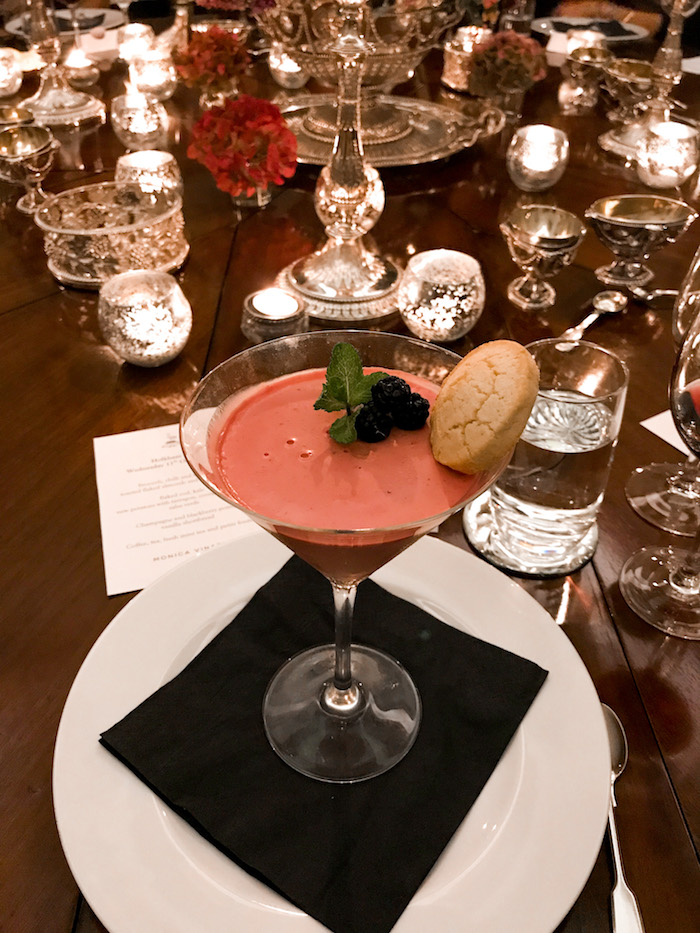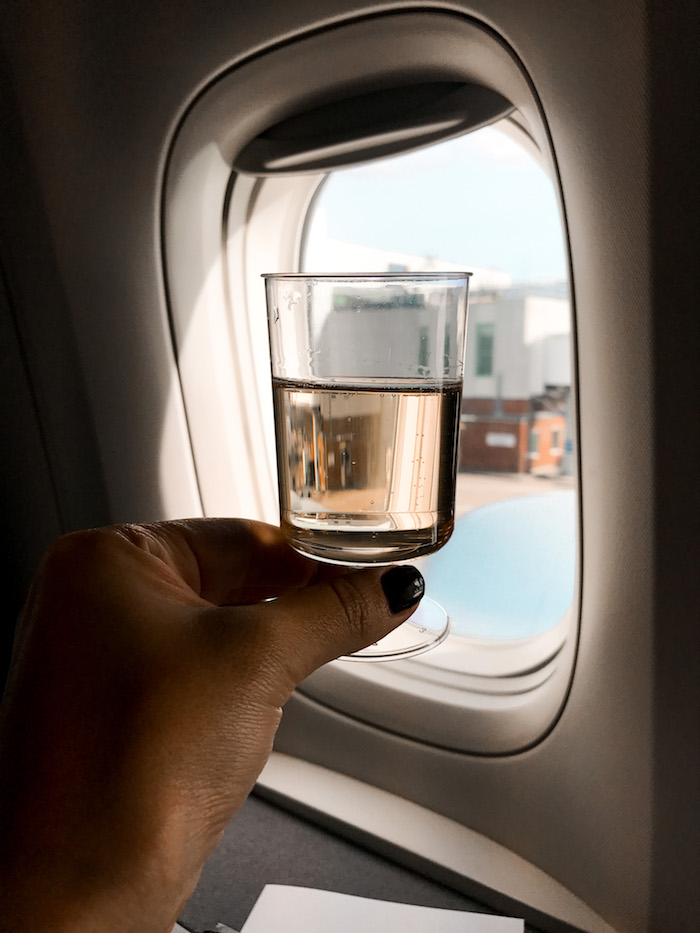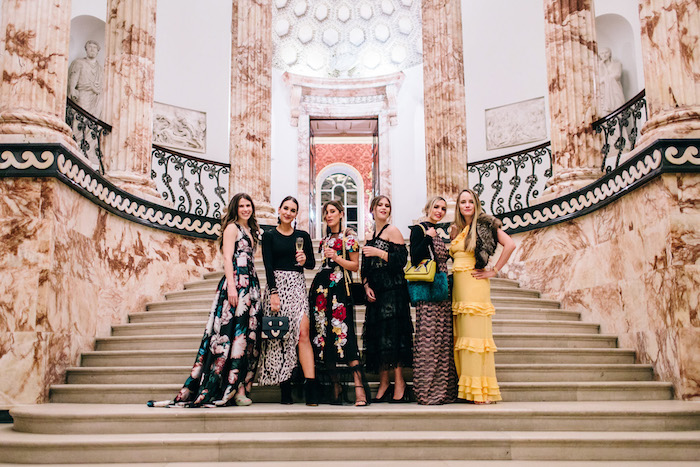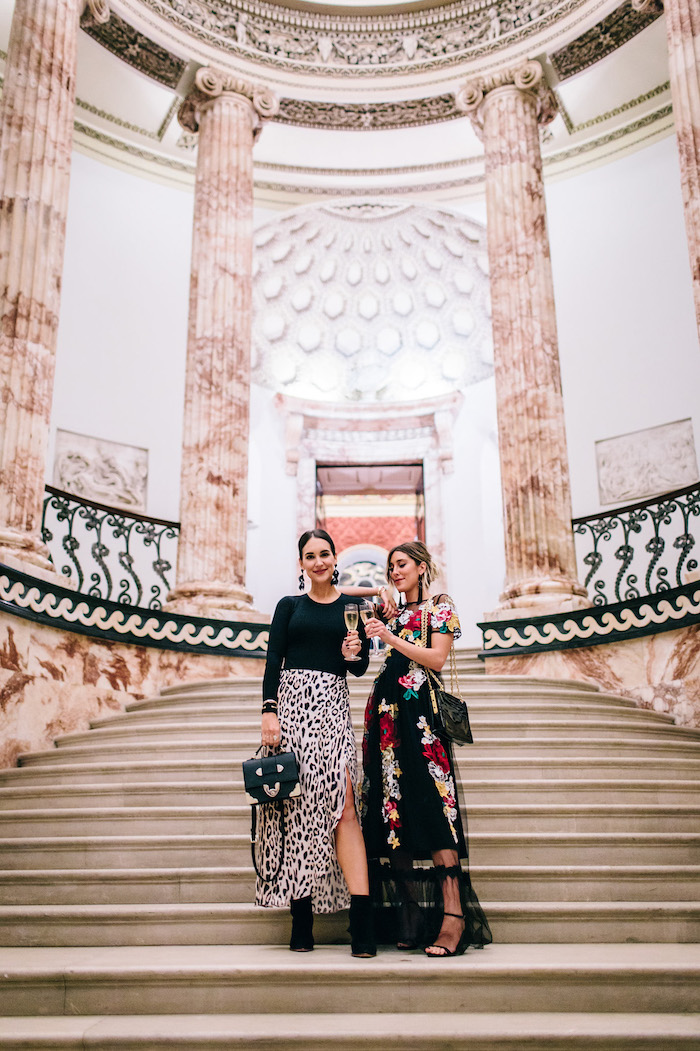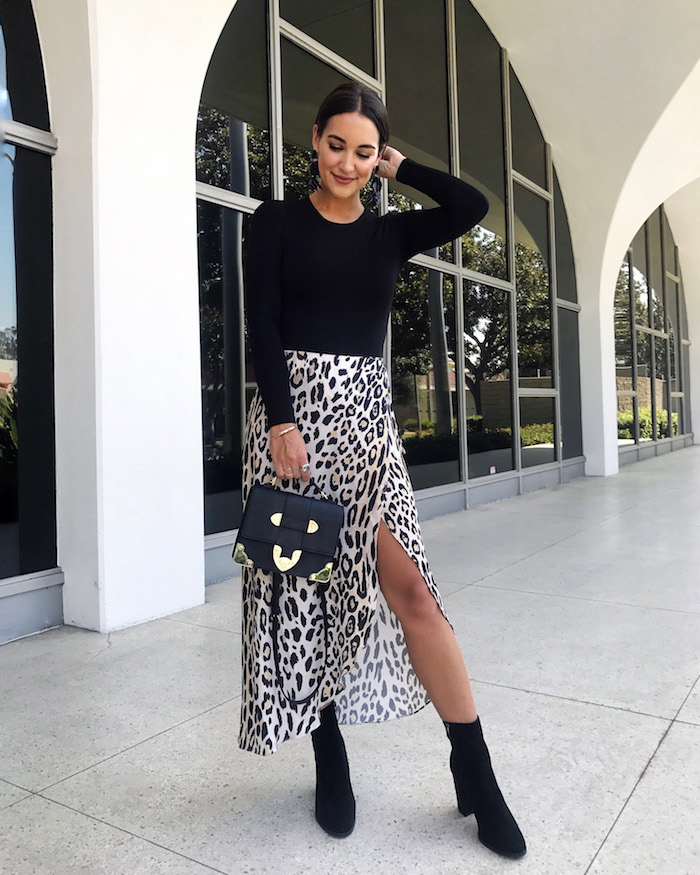 bodysuit | wrap skirt | similar booties | bag | earrings
Christian actually snapped a pic of this outfit for me in Orange County. I wore it to dinner at Holkham Hall but it was too dark to capture the look! However I snapped many Insta-Stories in it and received a lot of questions about the skirt so I wanted to share the details!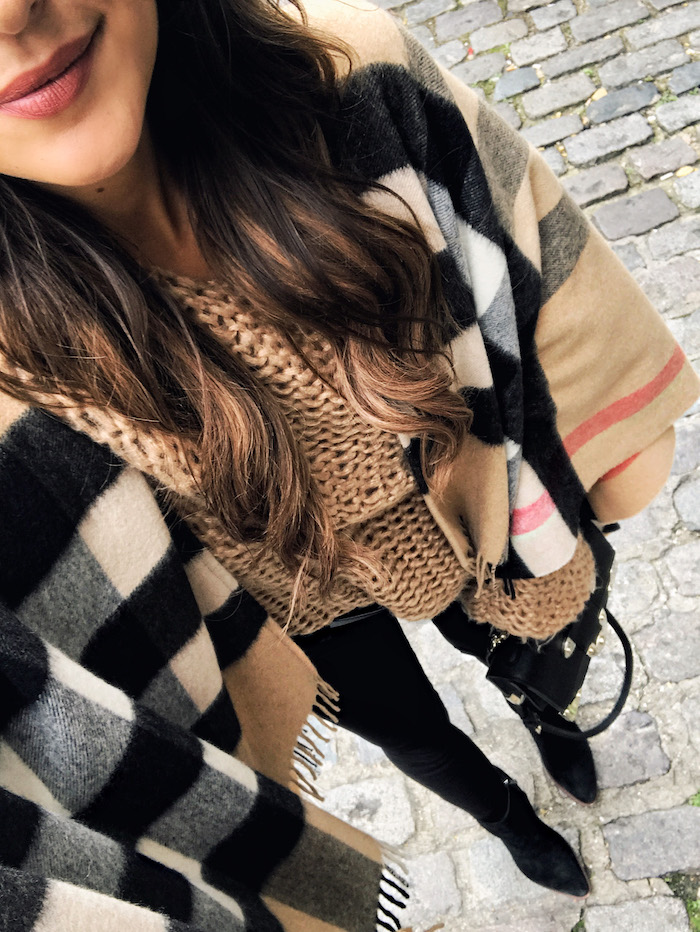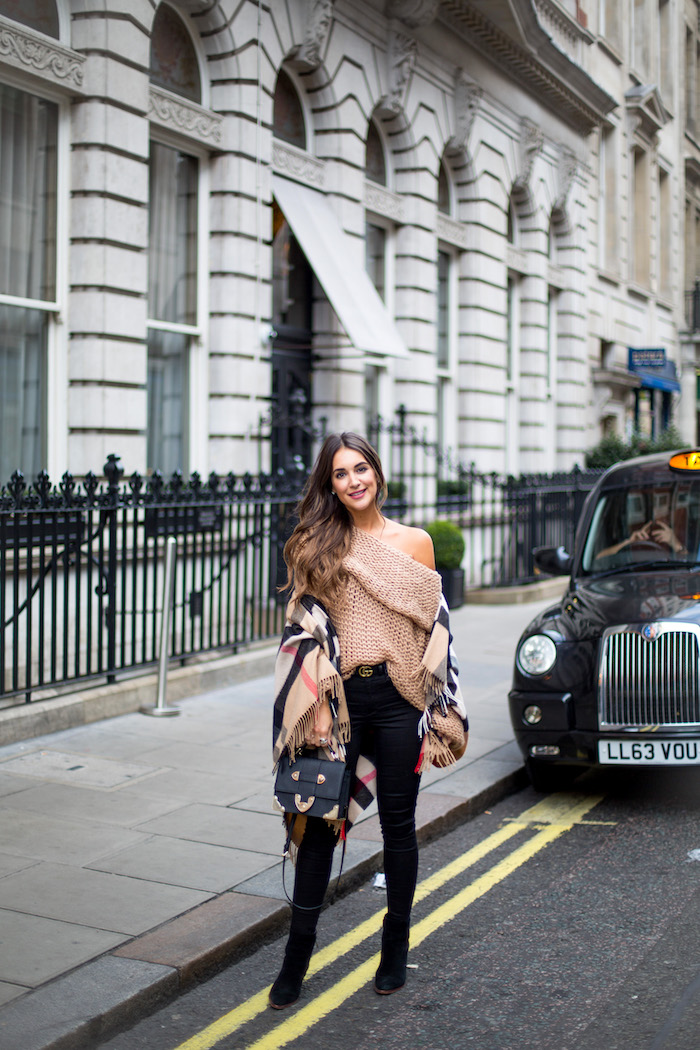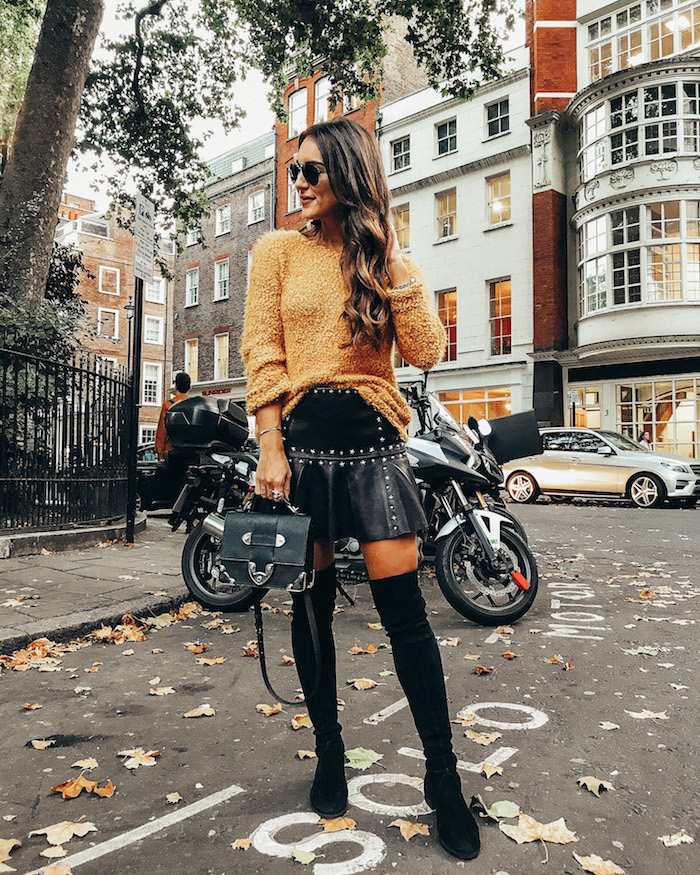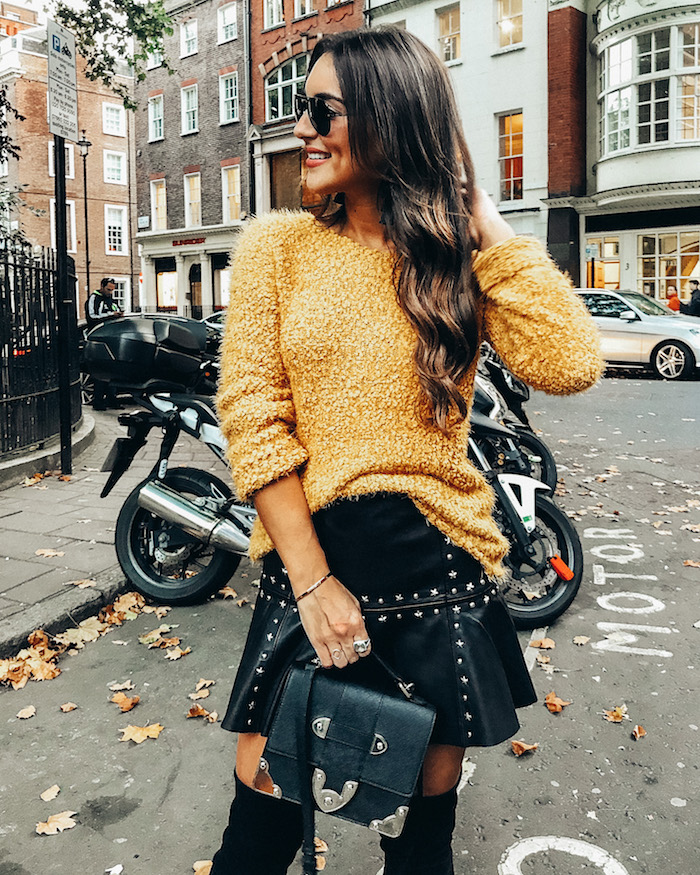 sweater available here, here and here | skirt, also love this one | boots | bag | sunglasses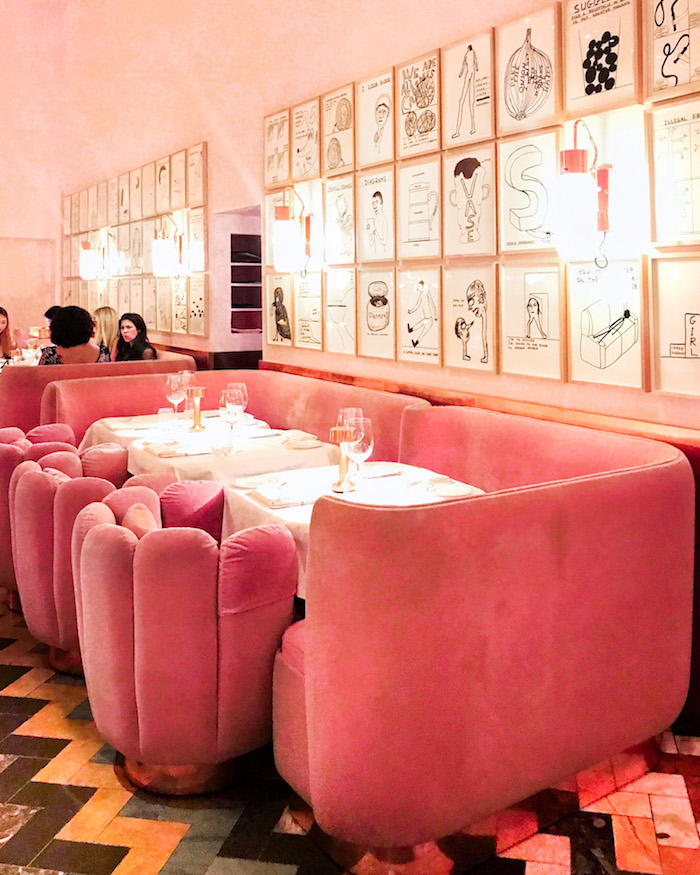 For a full travel guide to London, I would recommend this post from last year. I spent much more time in the city and it's more helpful for those traveling to London!
Thanks so much for reading, and if you're a Monica Vinader fan, I'd love to hear about your pieces! XO –