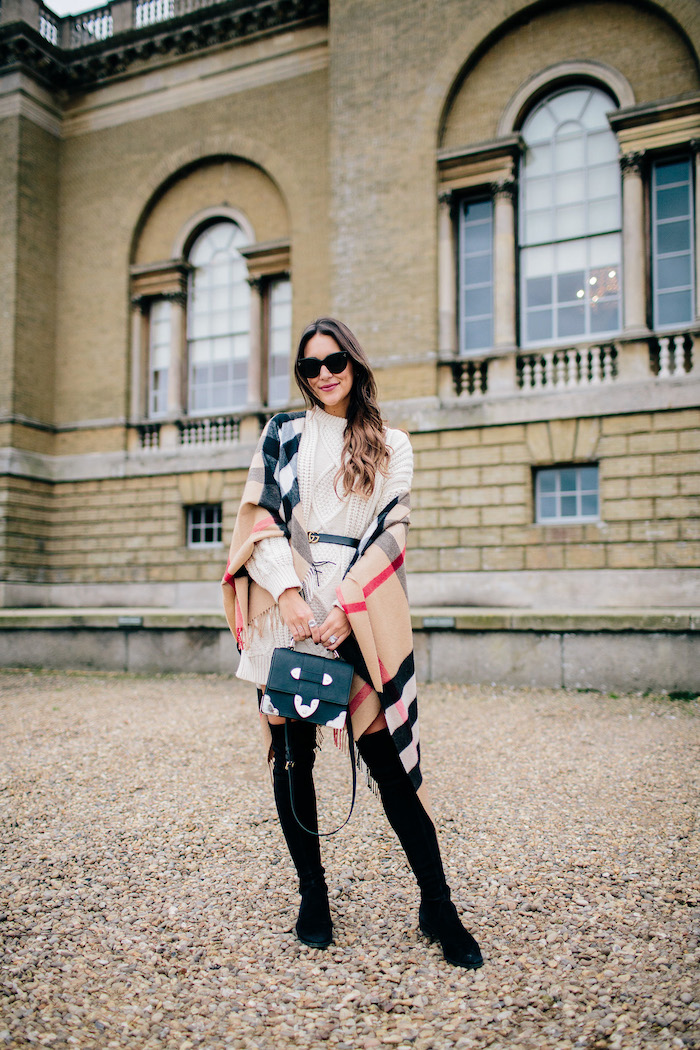 This was definitely one of the comfiest outfits I wore when I was in the UK. The weather wasn't quite chilly enough to need a full coat, but a sweater dress and cashmere cape was juuusssst right!
When I had originally packed this look, I had folded the cape just so, so that I could belt it in a certain way, etc. Well I forget how windy it can be out in the country with no buildings to block the breeze.  So as I was basically fighting this cape in the wind like an ungraceful crazy person, I surrendered and just thought… hopefully I won't look like a potato in these pictures.
They turned out better than I had anticipated considering I had to keep my sunglasses on as I had not slept in 48 hours due to an adverse reaction to Bendadryl, so…. cheers!
Sometimes a sweater dress can seem bulky or too shapeless, but a thin belt can cinch your waist to give you a little shape.  And this time of year, nothing sounds more cozy and comfortable than a sweater dress, right?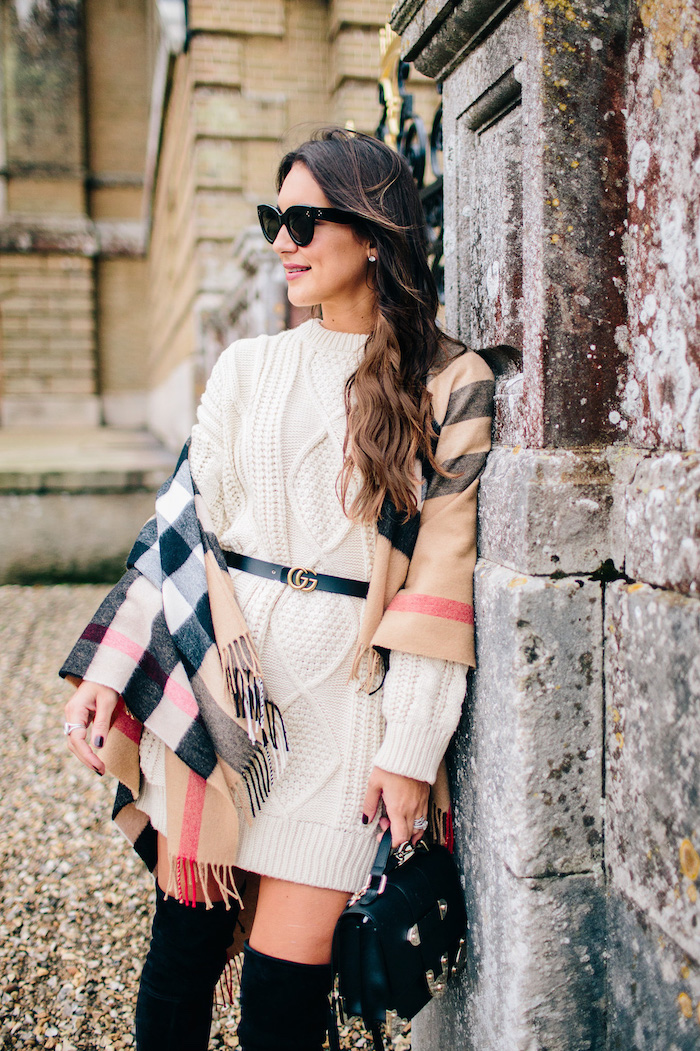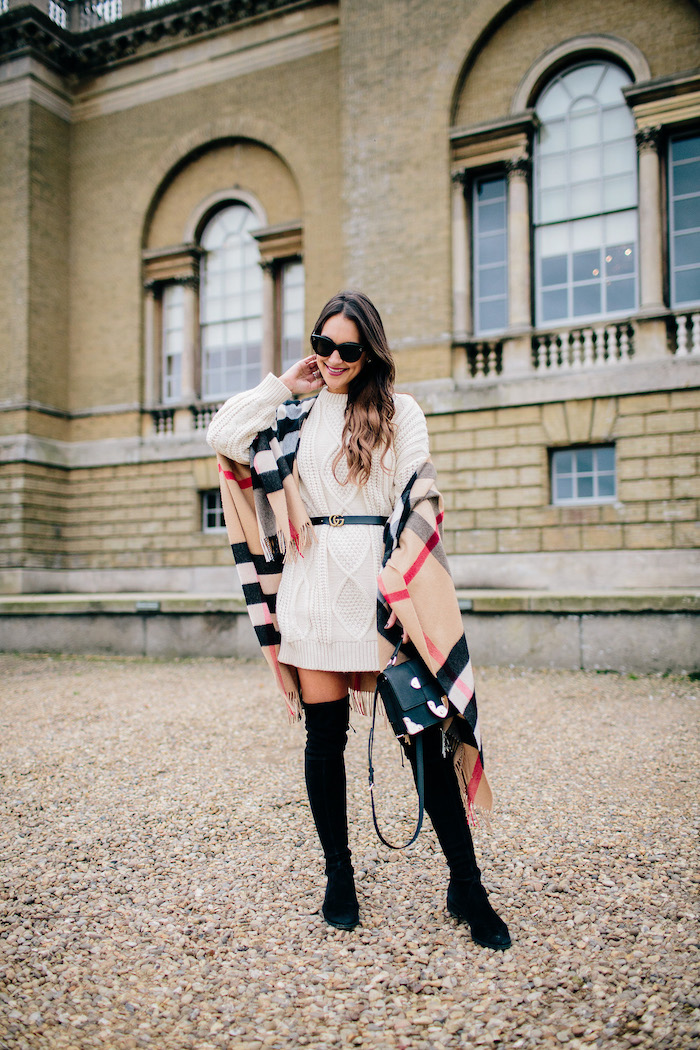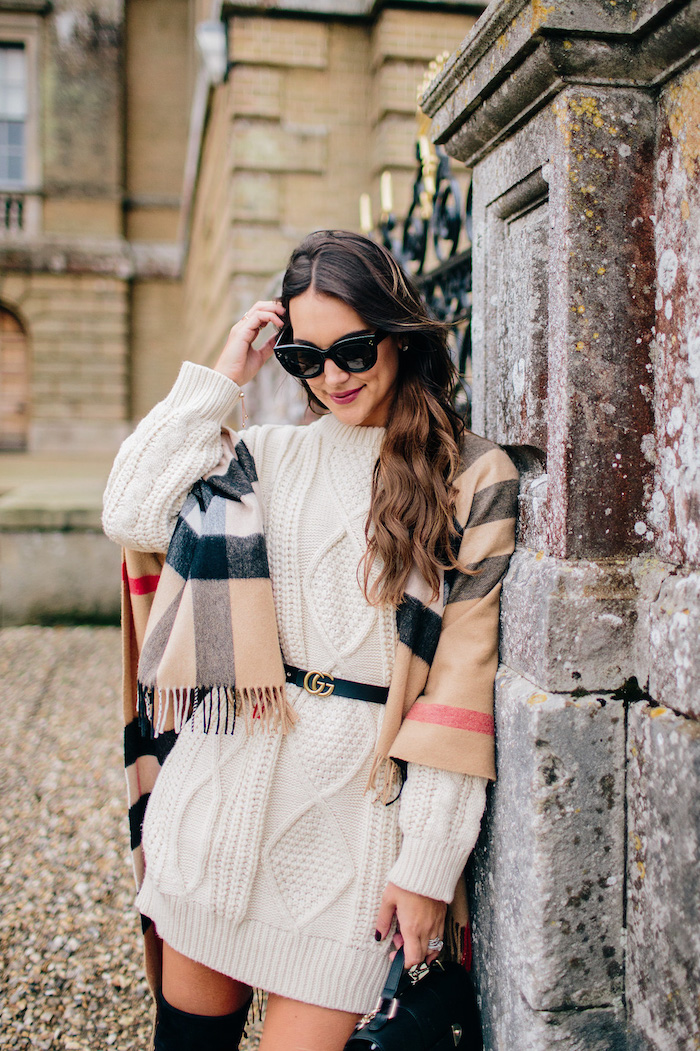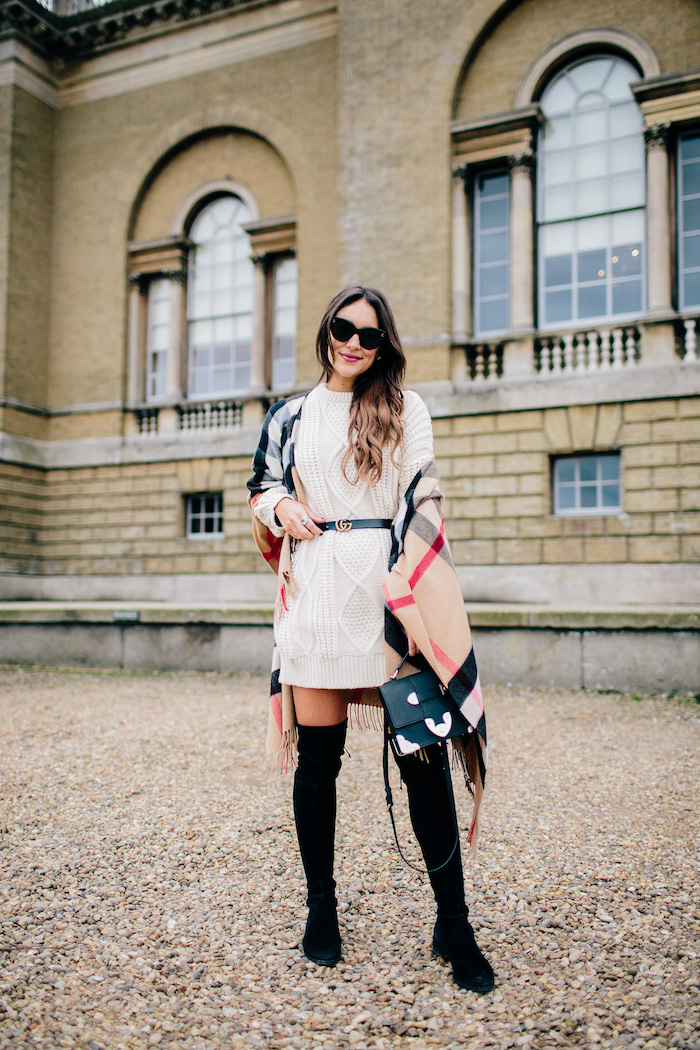 photos by Kris Atomic
dress | poncho, also available here and love this one and this one | boots, similar look for less here (50% off) | sunglasses, similar look for less here | bag | albion ring | bracelet
Thank you so much for reading! And for the scoop on everything we did while in London you can check out this post and you can find my guide to London here – XO –