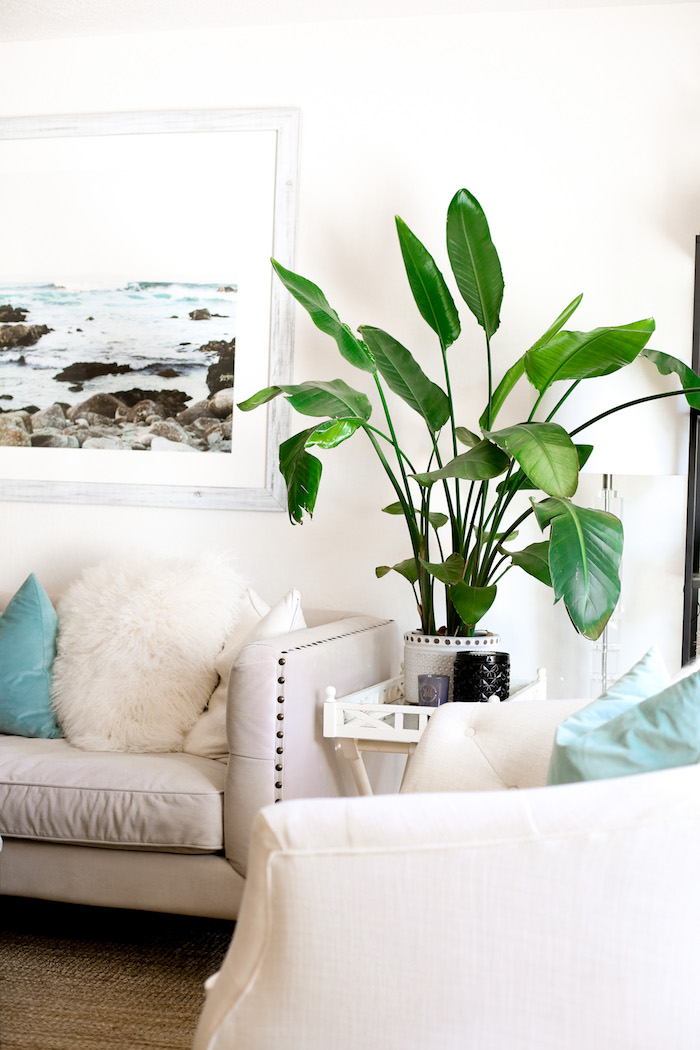 I've become quite the plant-lover over the past few years, and a question I get often from you guys is how I keep my indoor plants alive.  I also get questions about pet-friendly plants, but somehow our two pets never get into the plants so I would recommend asking your vet if that is a concern.
Somehow I manage to keep all of my indoor plants alive while my outdoor plants tend to suffer a little more, but nonetheless I'm happy to share what I've learned!
Our fiddle leaf fig tree (an anniversary gift from C several years ago!) got sunburnt back in late May after it had to sit outside during a mandatory termite fumigation from our HOA. Sad times. It's bounced back pretty well but you'll see some of the burnt leaves that are still lingering around.
1.  I keep all of our plants near a window.
We have three plants downstairs and all have a home near window. When you find a spot and your plant is doing well, do yourself a favor and leave it there. If you don't feel like it's thriving after a few weeks, try another spot.  I've moved them around before when they were already doing well, and I always regretted it!
2.  Rotate your plants as needed.
You'll see our fiddle leaf loves the sun and we try to rotate it if we notice it leaning in too much toward the window on one side. We're working to balance her out now –
3.  Don't overwater!
I water ours once a week, but they say you can also touch the soil and when it's too dry, add some water. When in doubt, better too little water than too much.
I also love these tips.  When Christian brought our fiddle leaf fig he asked the man who sold it to him for tips, and that was also really helpful. If you still feel like you're a plant killer, there are tons of alternative options to bring some of that greenery and life to your space. I love flowers, clipping greenery from outside or these roses in a box that last up to a year (seriously – mine are from January!).
And then there are faux plants. I have a small potted faux plant on our bar cart. I also wanted a plant in our upstairs office but I didn't think it would get enough light, so I added this faux fiddle leaf fig and we LOVE it. Talk about zero upkeep, and it's a beaut (scroll down for a photo of it at the end of the post)!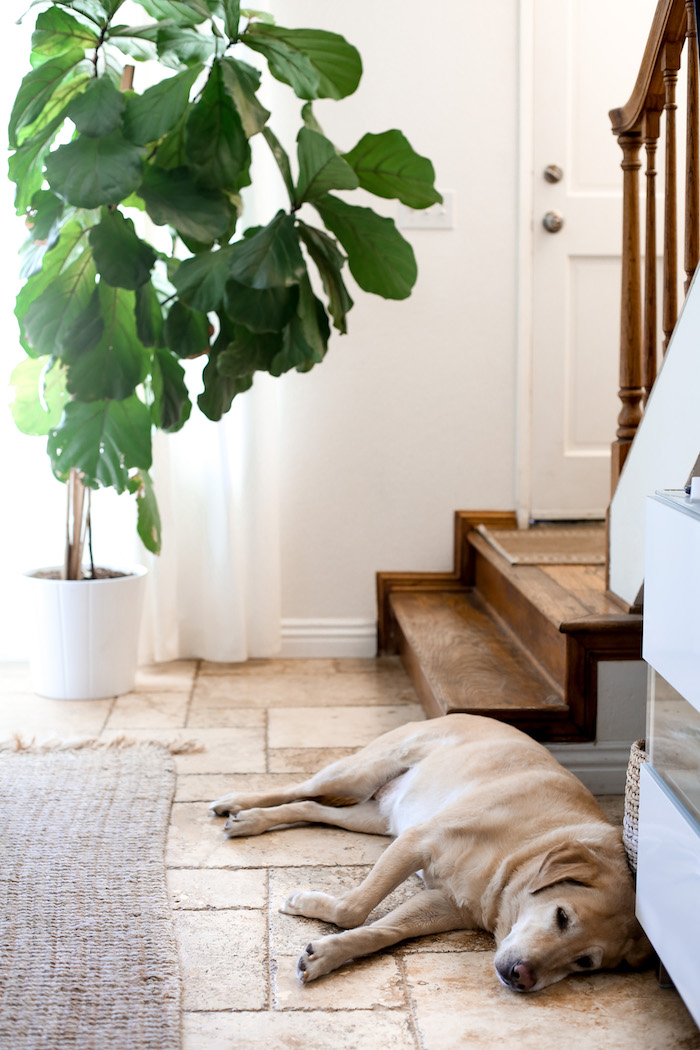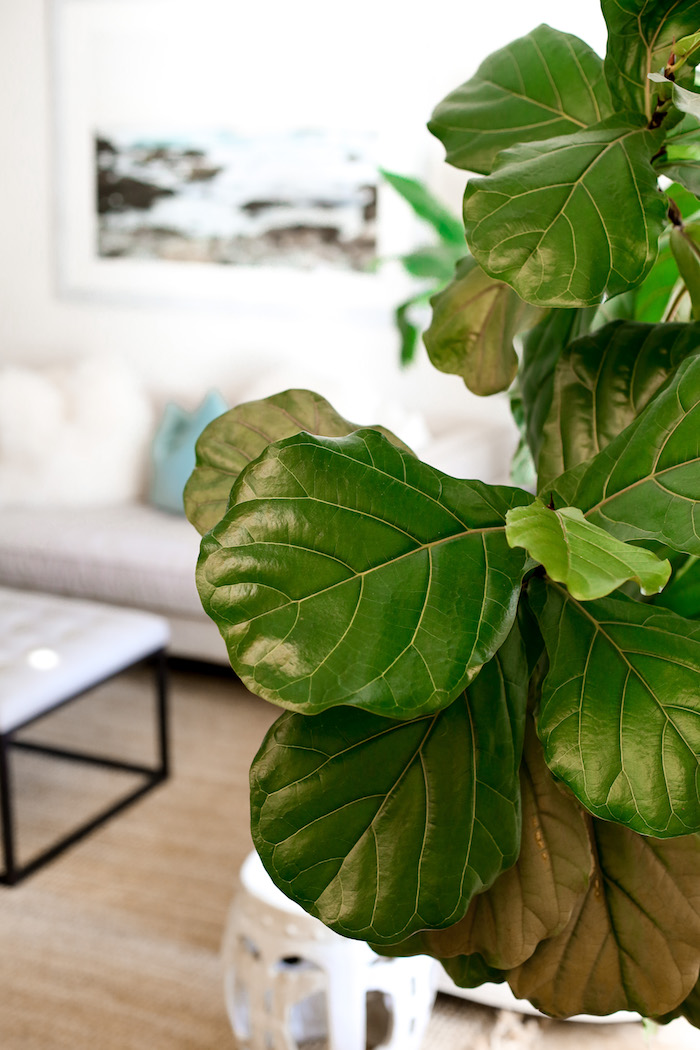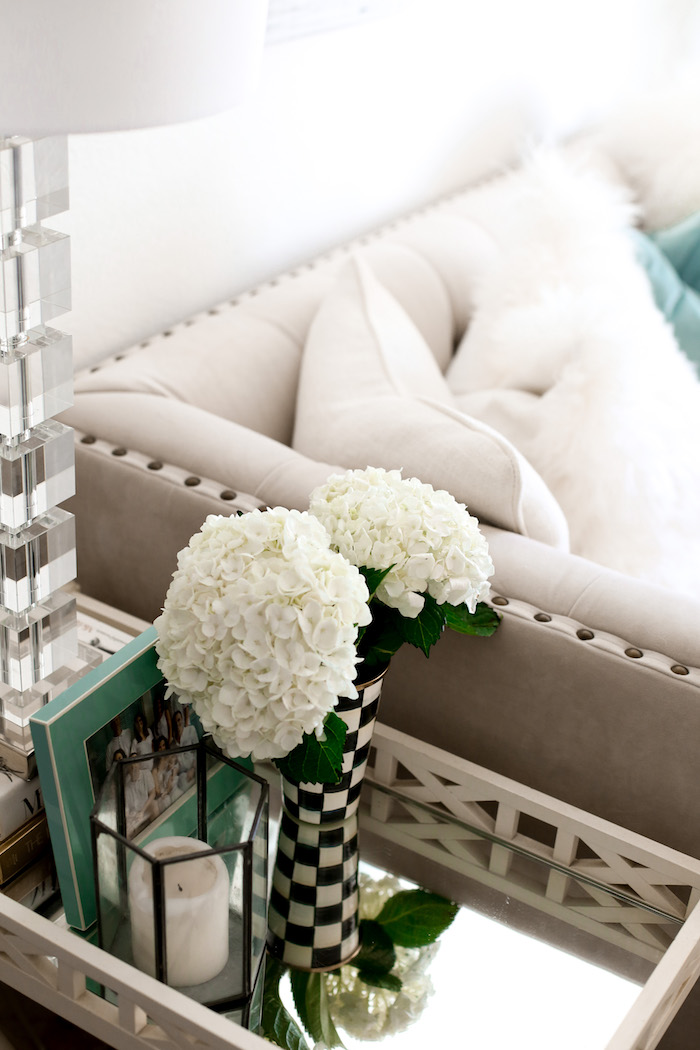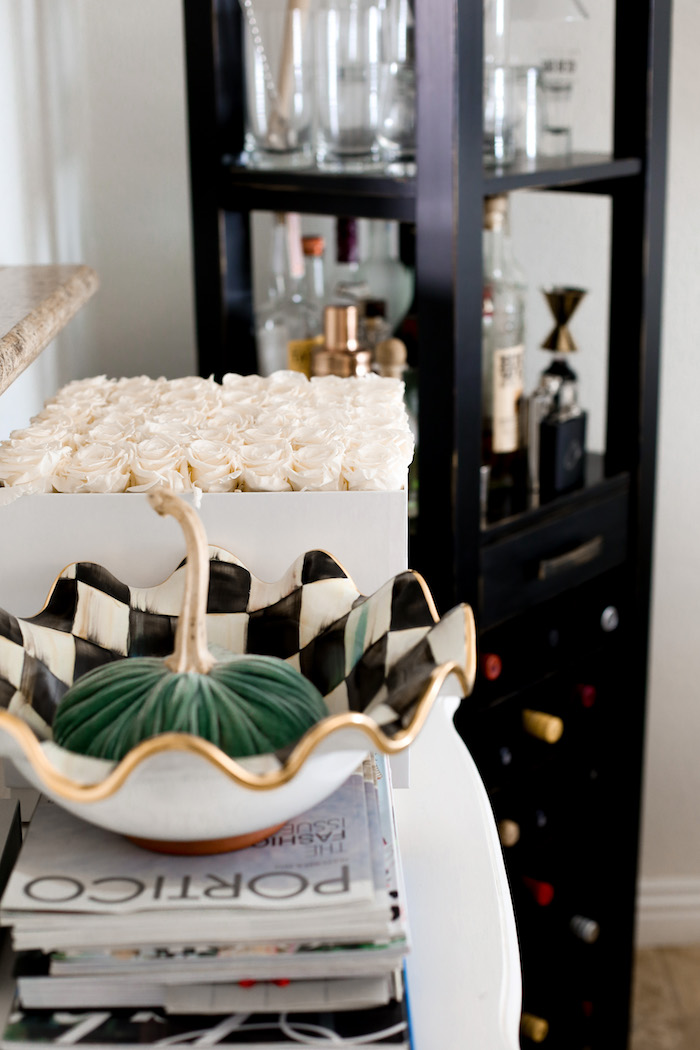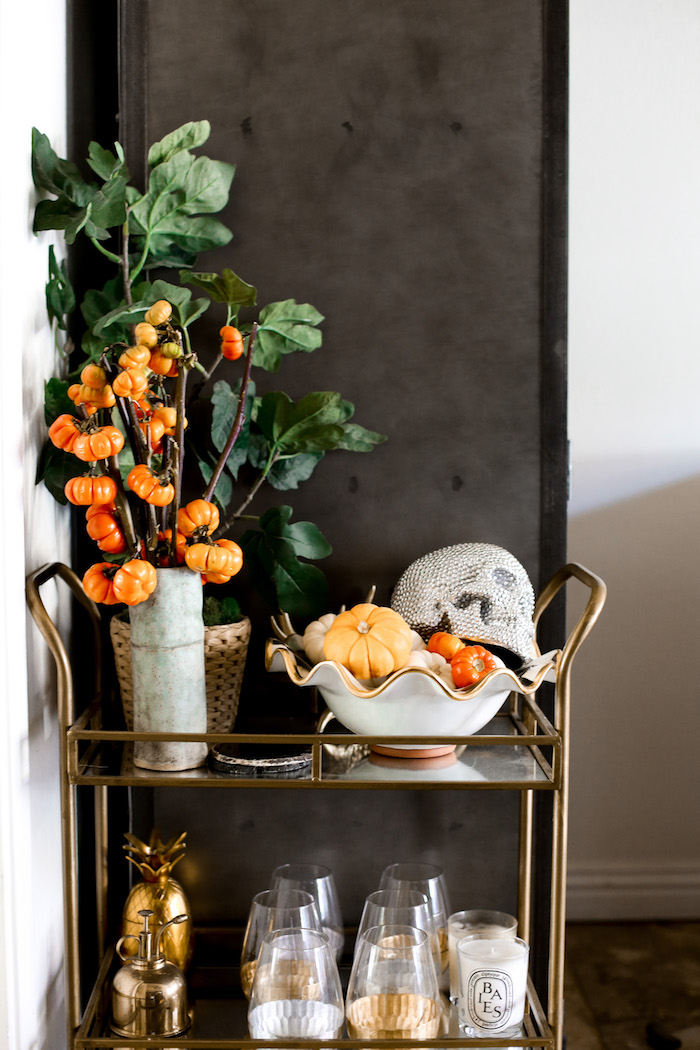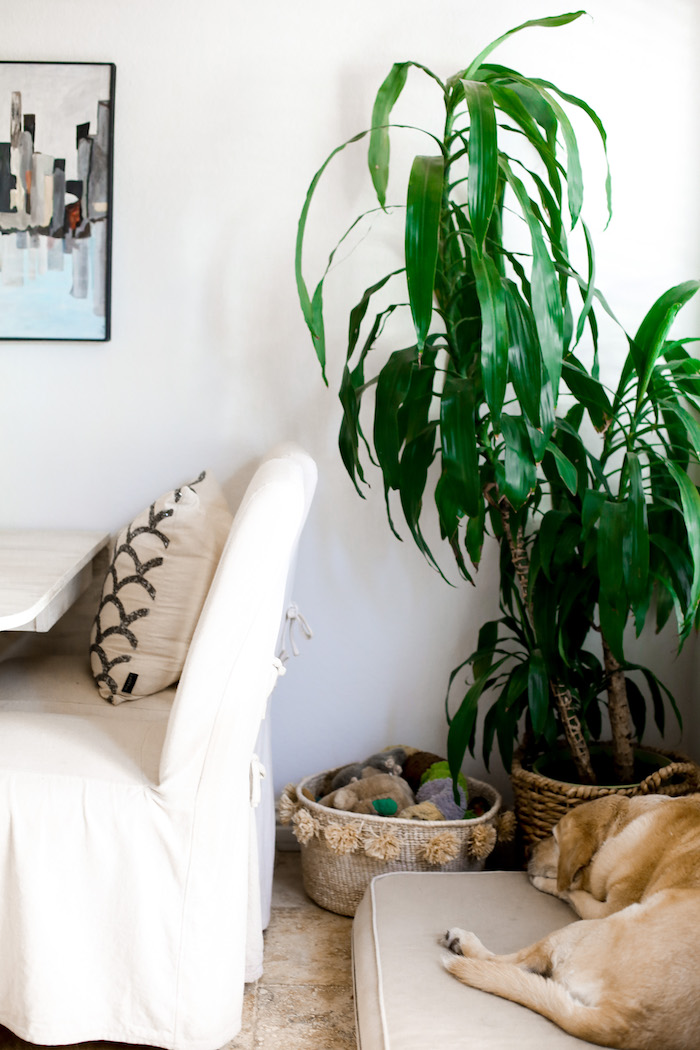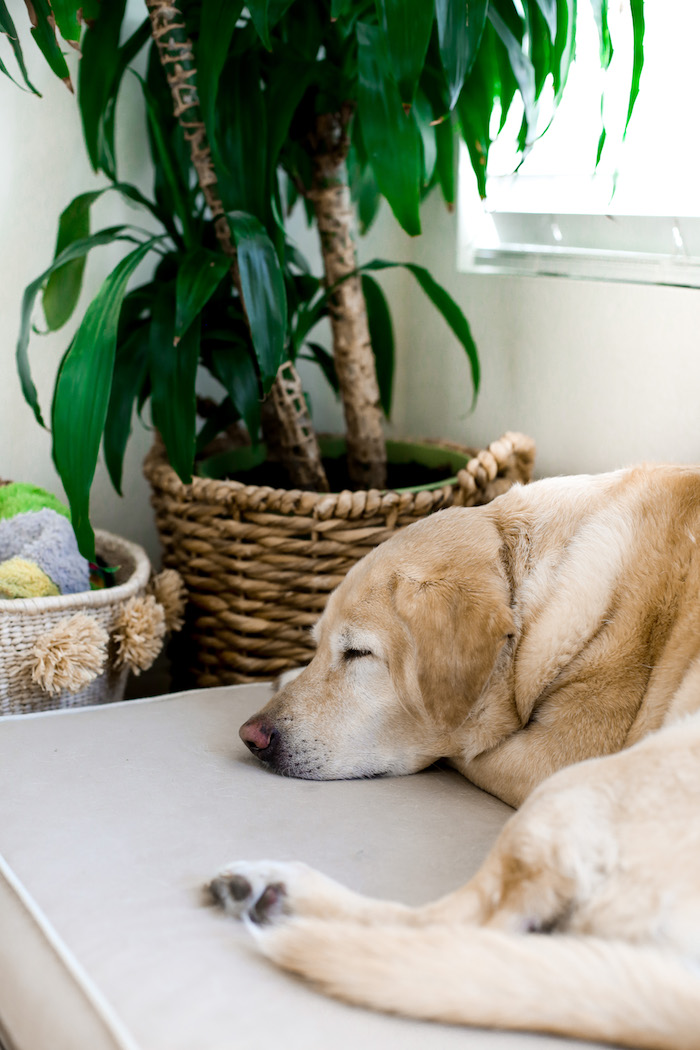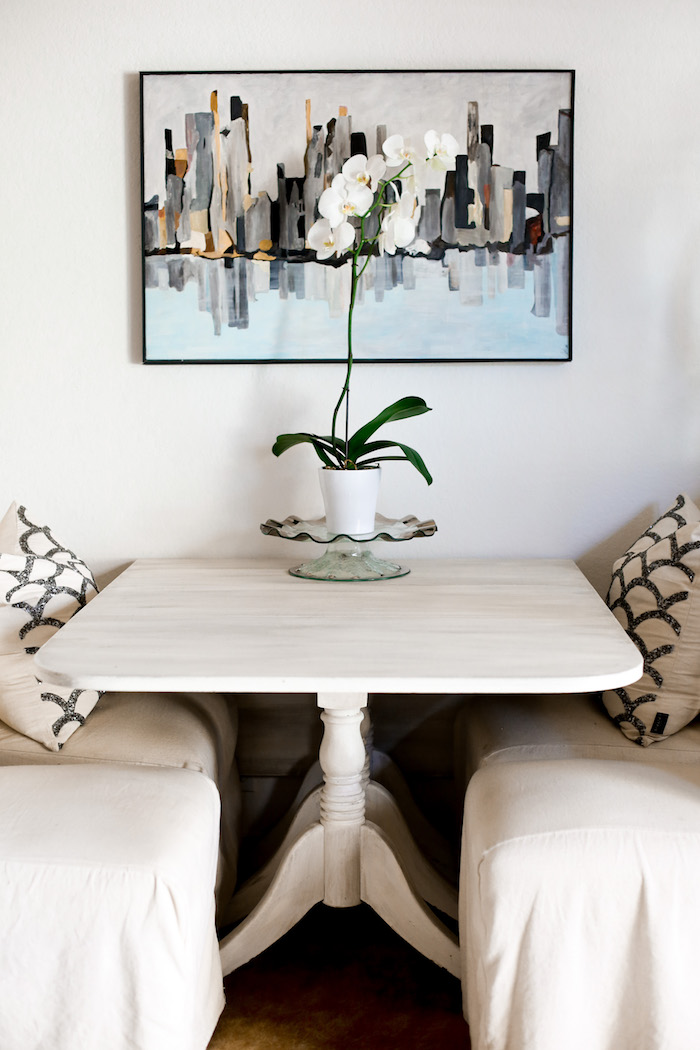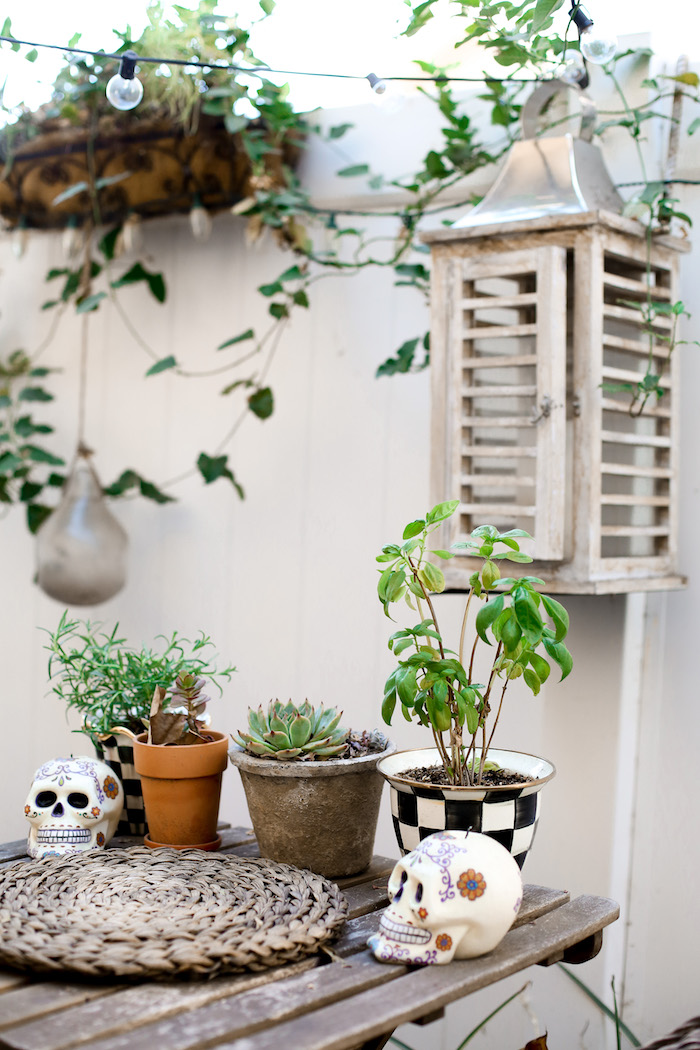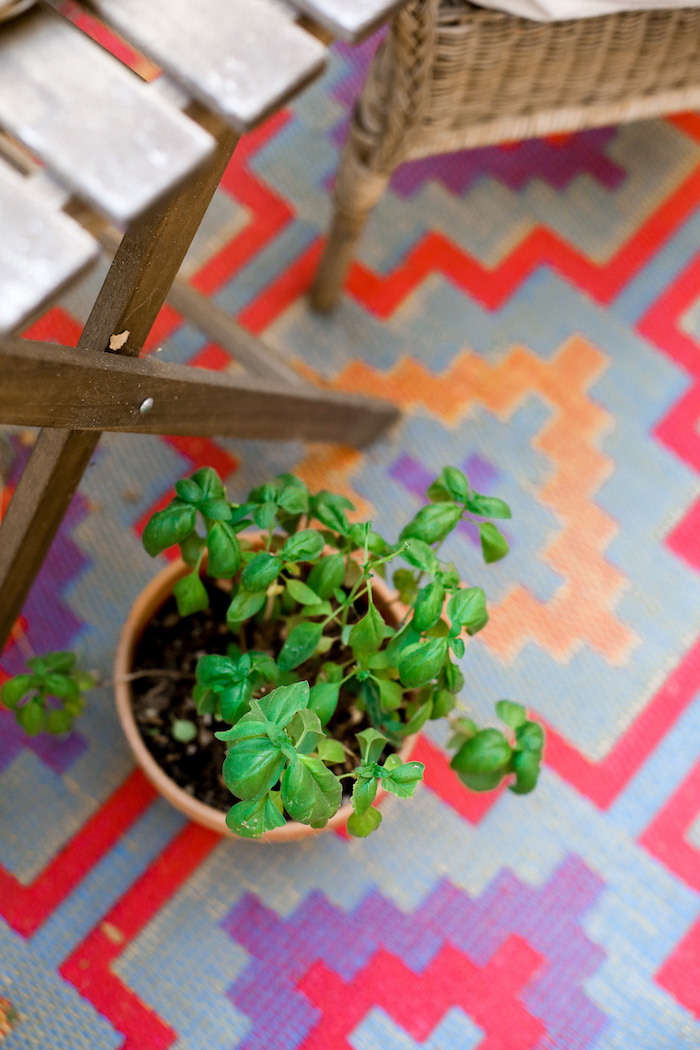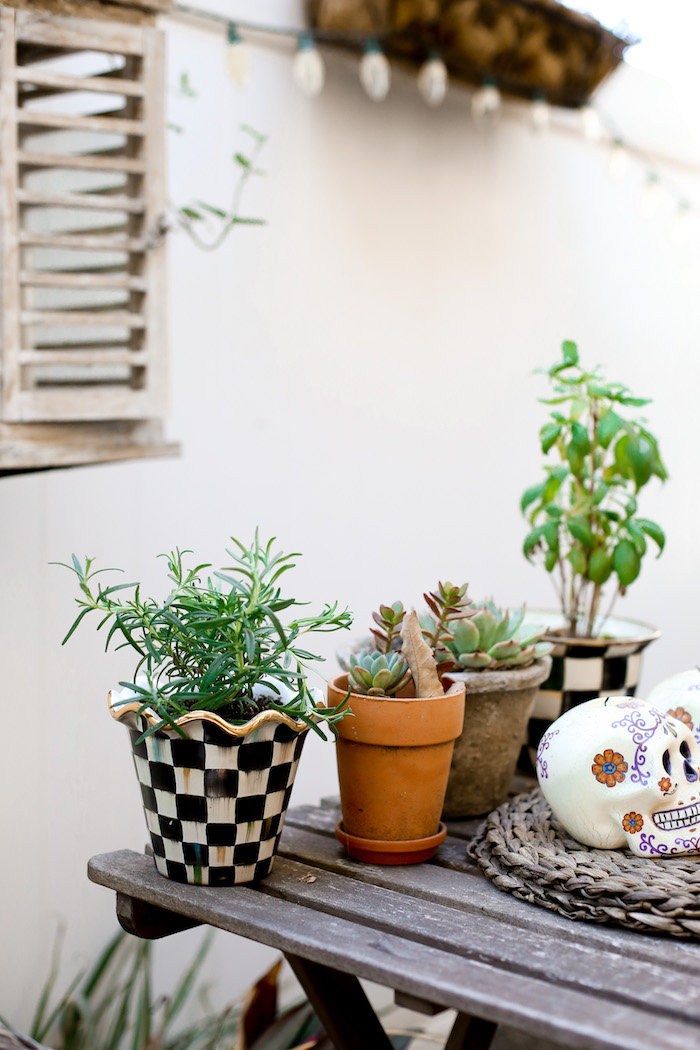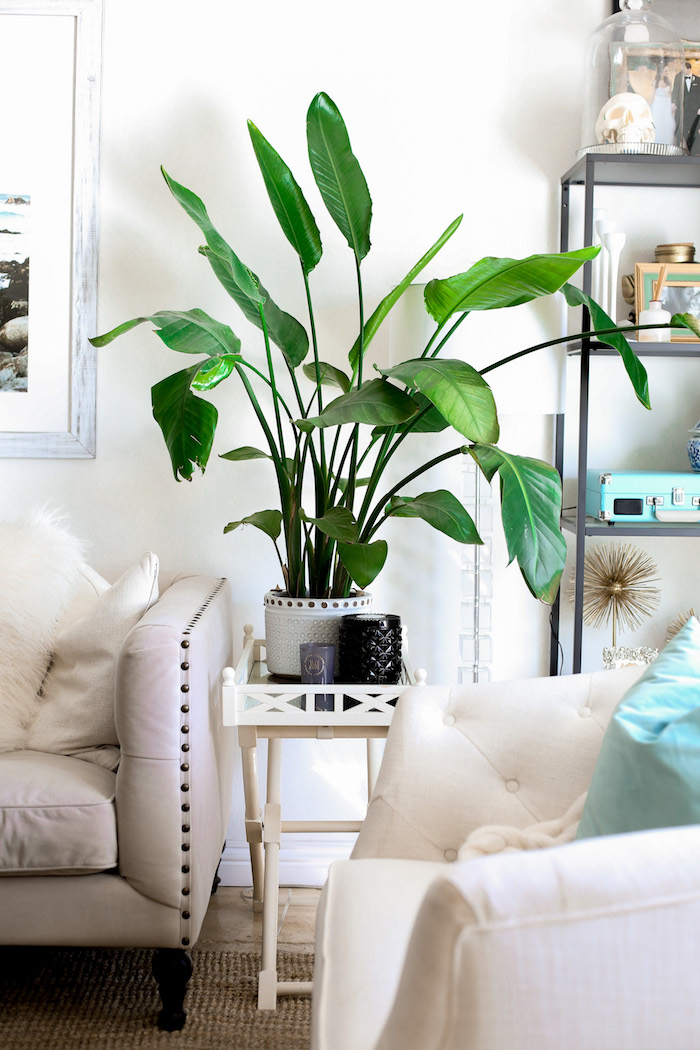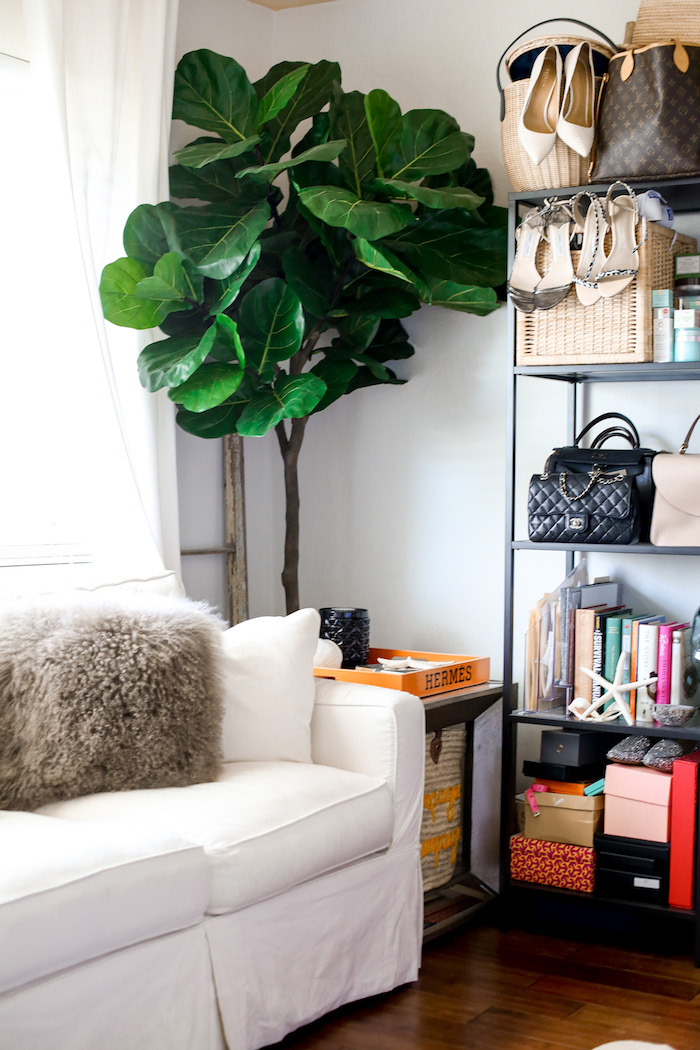 sweater | jeans (40% off) | earrings 
den: sofa | chairs | rug | coffee table | similar lamp | side table – no longer available, similar here and here | art | similar garden stool | blanket | similar blue throw pillow | Mackenzie-Childs tumbler (used as vase)
breakfast room: table – antique | chairs & slipcovers | art via my mom | bar cart | ruffled bowl | pom pom basket | pillows no longer available, similar here | cake stand
office: faux fiddle leaf fig, also love this one | shelving | cube | sofa – Lee Industries, similar here
patio: rug | similar table | flower pot 1, 2 | lantern
Do you have any plant tips or struggles? I'd love to hear! Thanks so much for reading – XO –