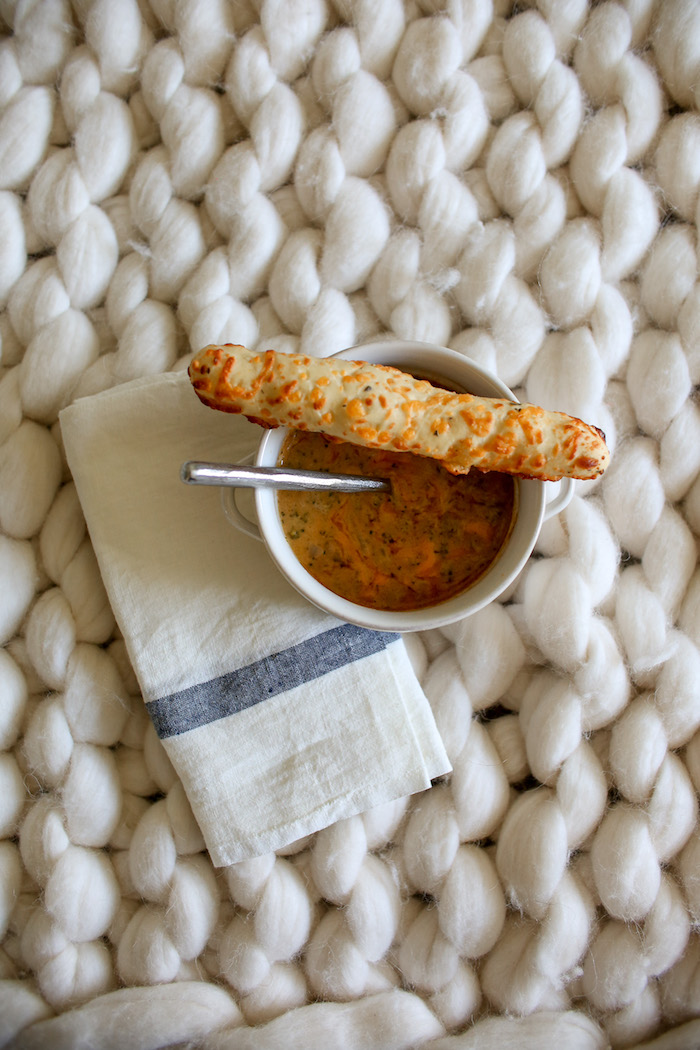 It has been so chilly lately in Southern California, so I made this soup Monday night and shared it on Instagram Stories.  It was delicious, and after getting so many emails and messages from y'all wanting the recipe, I thought it deserved its own post!
I followed this recipe exactly and let me tell you… it is magical. At first I thought I might need extra vegetable broth but sure enough, as I stirred and waited patiently – it was perfect.
I'll definitely be making this again, and if it's chilly where you are, you need to make this! I served it with cheesy breadsticks, but I think it would knock your socks off in a bread bowl.
Enjoy – and let me know if you want more quick snippet recipe posts! Thanks so much for reading – XO –