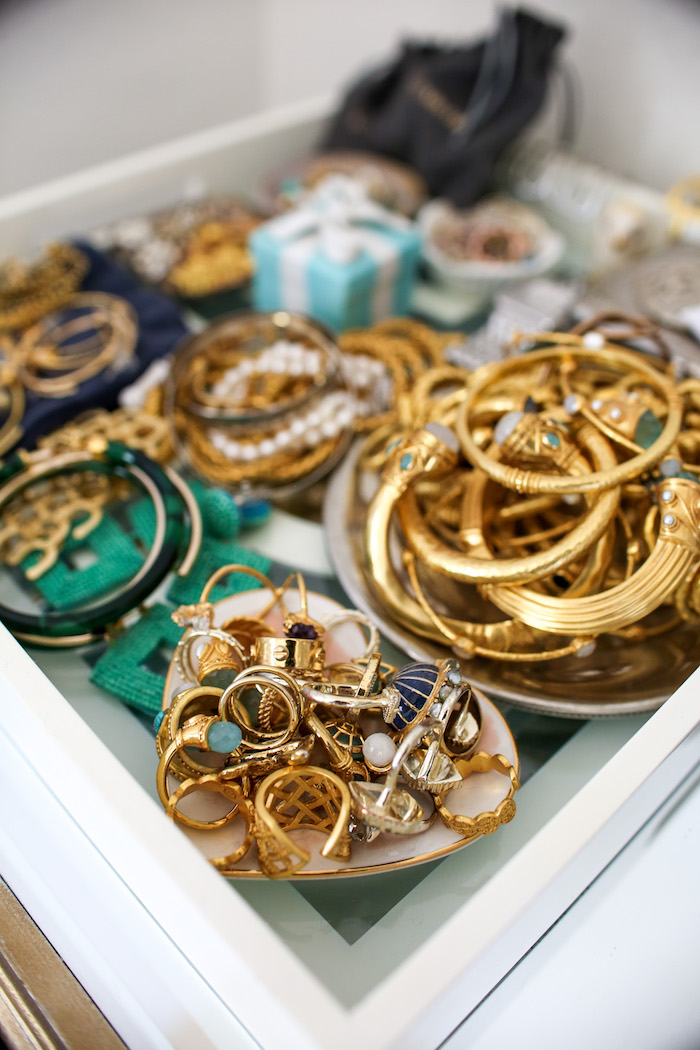 Recently I shared some videos on insta-story while I was cleaning this tray of baubles, and I got so many messages and emails from you guys with questions about organizing jewelry.  SO, I wanted to share my little system up close and personal on the blog!
I bought this tray many years ago (from Target, I believe?), and I have small jewelry dishes I've been given or collected over time in it. I use the dishes to hold my stud earrings, rings, hoop earrings, bangles, etc.. The drawers in my nightstands serve as additional jewelry storage. I keep pretty small boxes and have placed them within the drawers to act as dividers between the madness.
And of course I have so many tassel earrings that they're overflowing from their tray!
I also keep brooches in a glass box, and I have necklaces simply hanging from nails I nailed in the wall in my closet (not pictured… because my closet is like a black cave).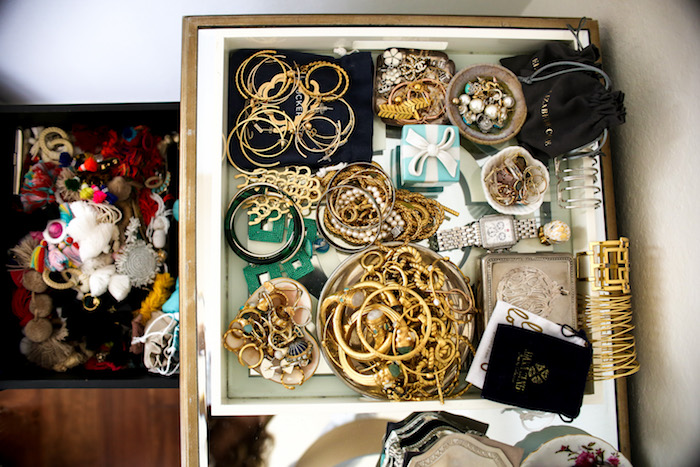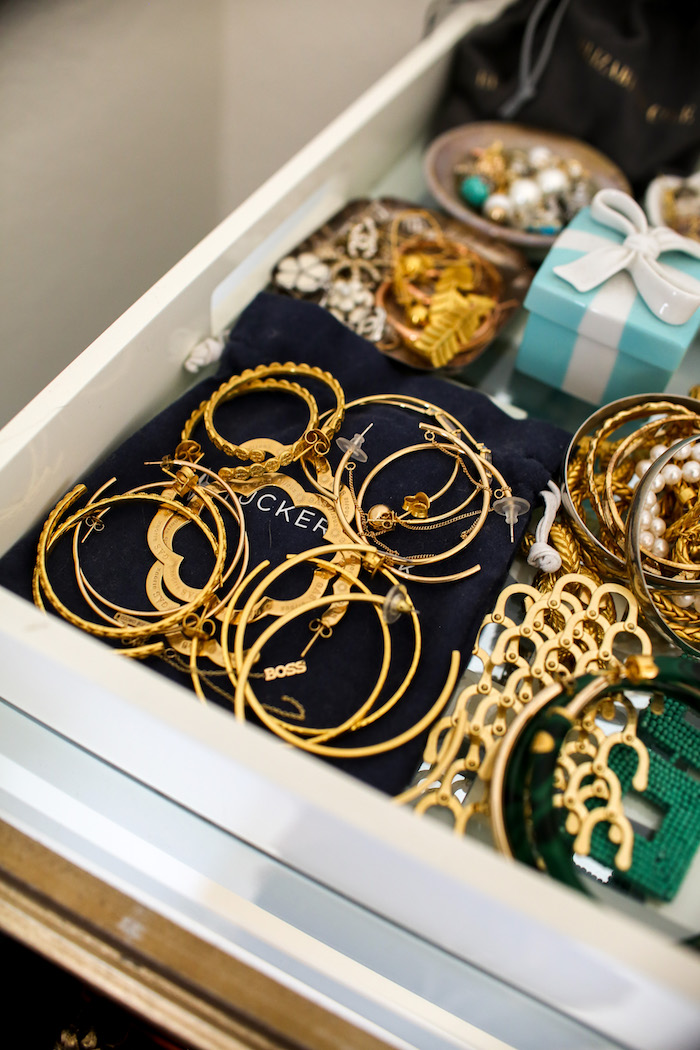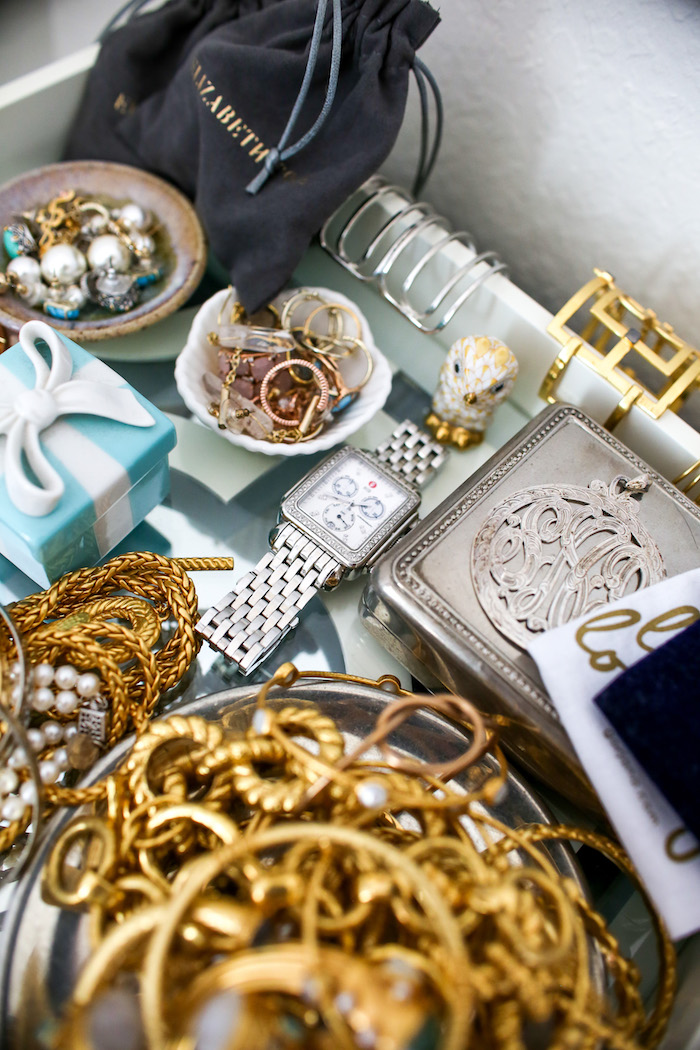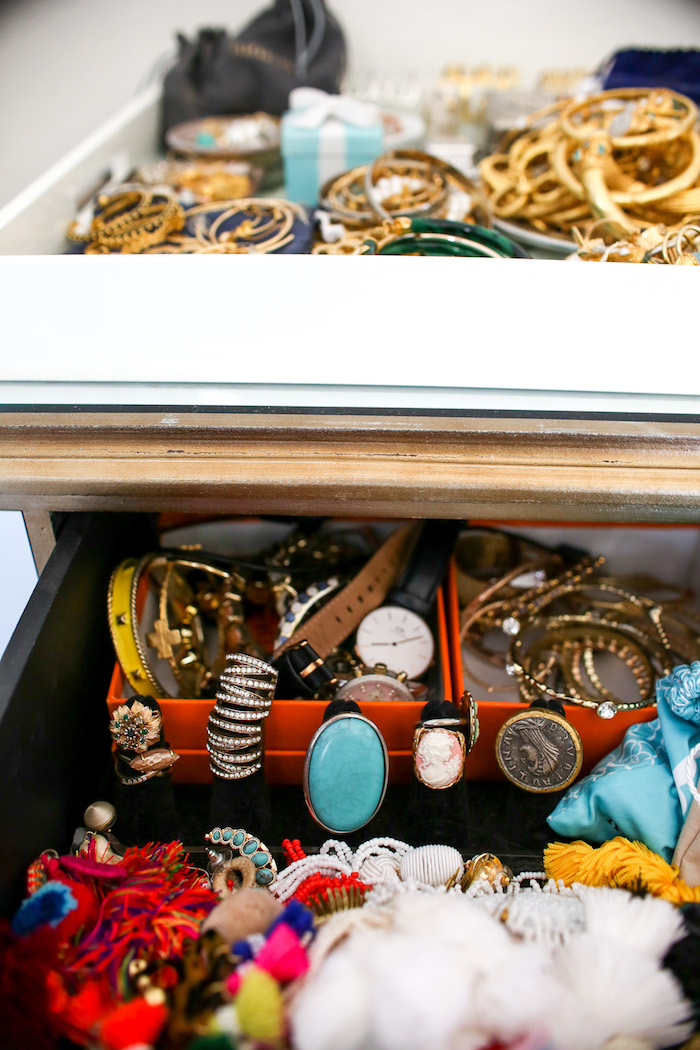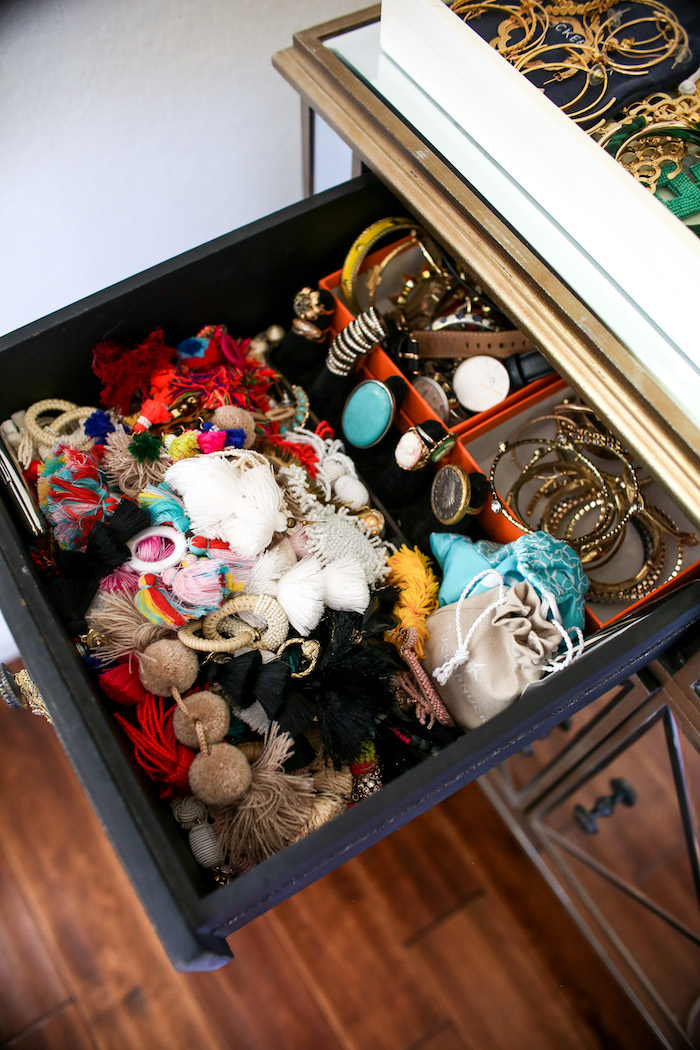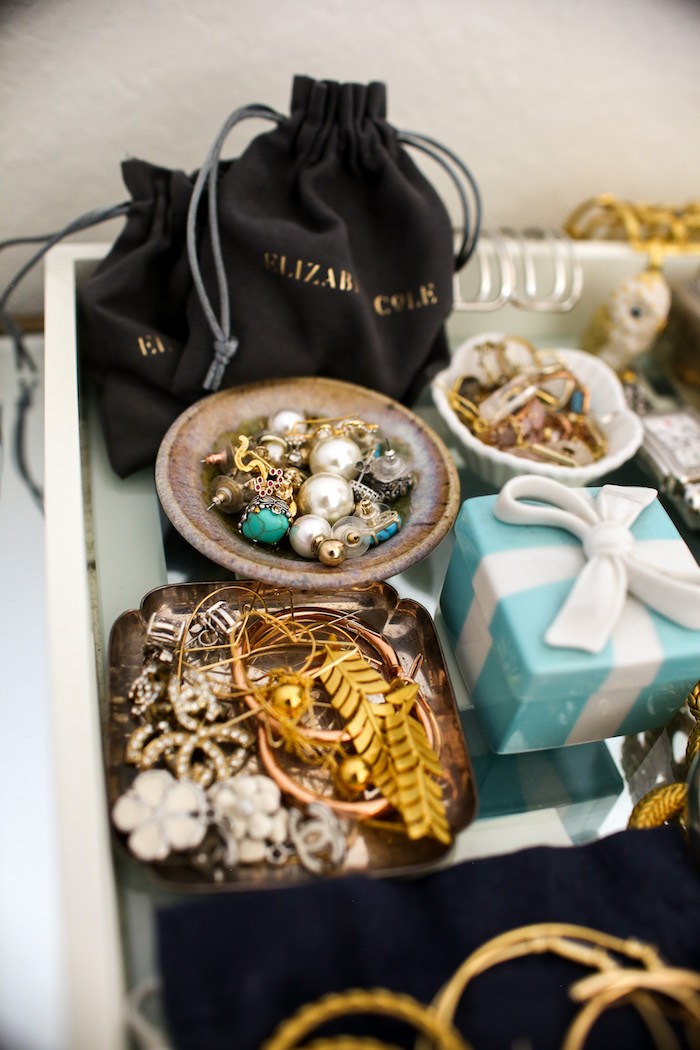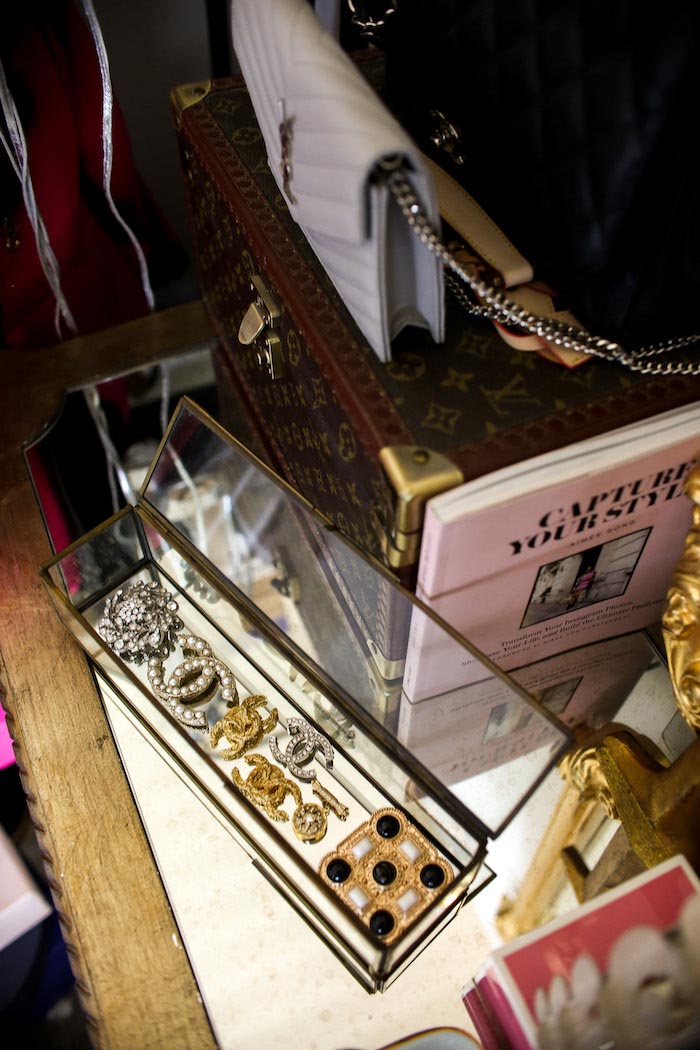 similar mirrored chest here (on sale), here and here
Below are some trays and jewelry dishes that I think would be great for storage!
I have to admit, as much as I'm dreading packing, I am looking forward of taking advantage of the time to go through and organize everything.
If there are any other organization/decor posts you'd like to see, please let me know in the comments. Thanks so much for reading and sharing – XO –