You guys might remember seeing these pants recently here.  I love them so much for summer, and I wanted to show you guys the chicness that is the full suited look!  I can't say no to a suit. Flashback to this velvet number.
I shared these sweet kitten heels not too long ago in this post. When I saw the vibrant punch of red but with a modest heel that I could hopefully wear walking around SF streets, I thought they'd be a great summer heel. I love the bronze heel, and if you've never checked out Sarah Flint shoes, they're really fab! I've met the designer herself and she is just a lovely human being. So kind and talented. It makes me love the heels even more!
I also had to mention that this little bag was my grandmother's. When we were all in Greenwood, Mississippi for her funeral last year, we went through her closet and drawers before everyone went back to their homes, all over the country.  As the biggest purse lover in the crew, I snagged a few of her little bags, including this one.  It reminds me so much of her, and bonus points that it's the perfect size and color! I found some similar ones on Etsy that I'm linking below!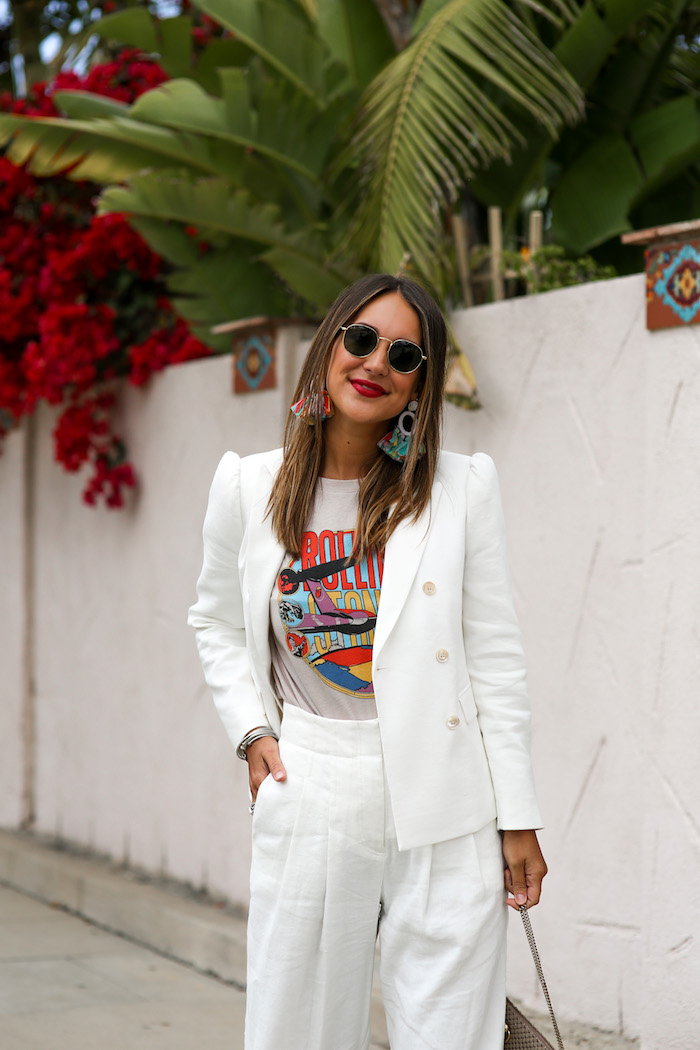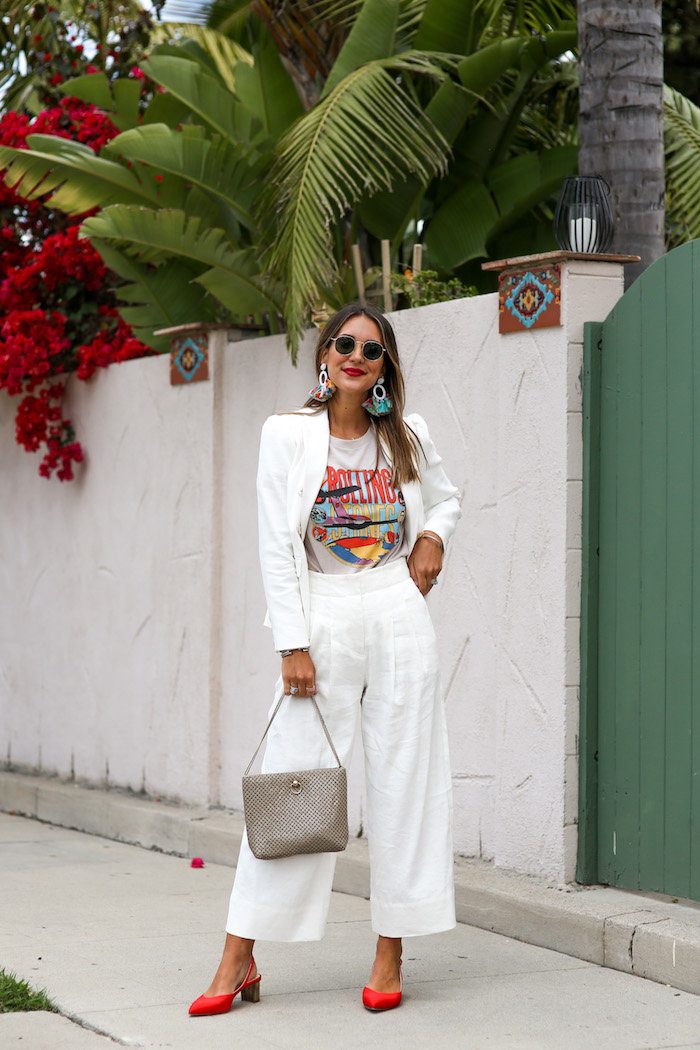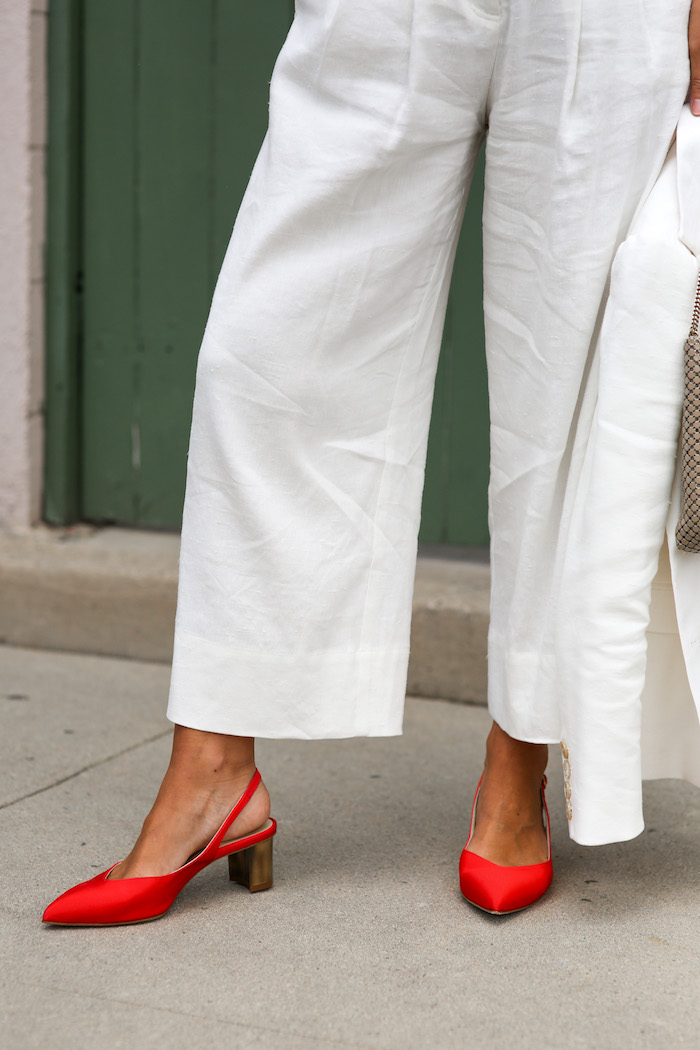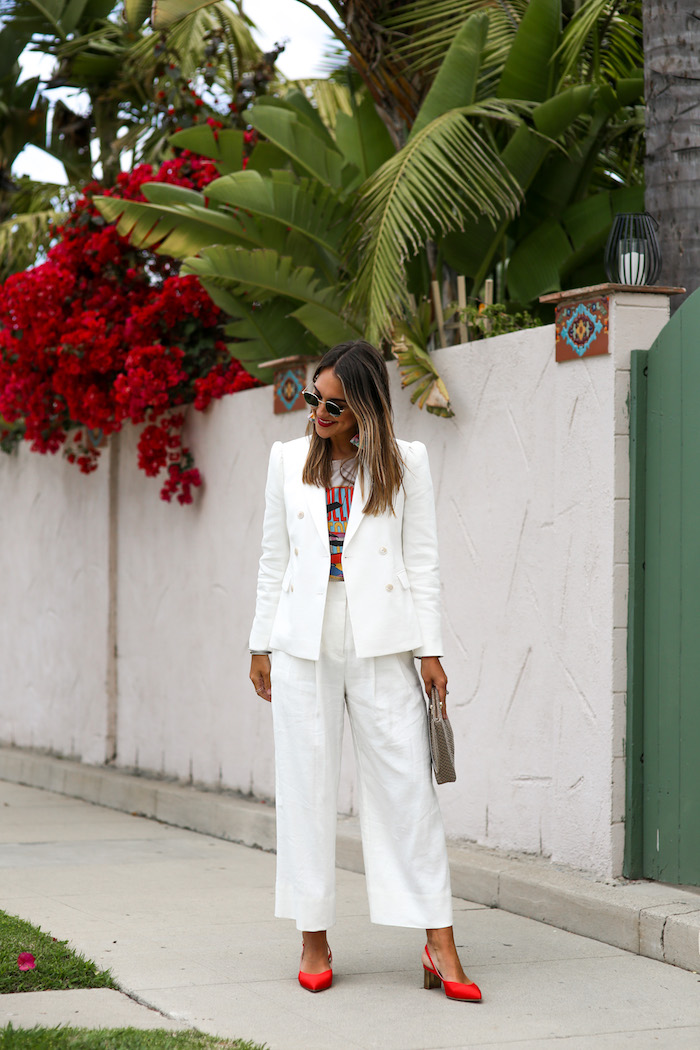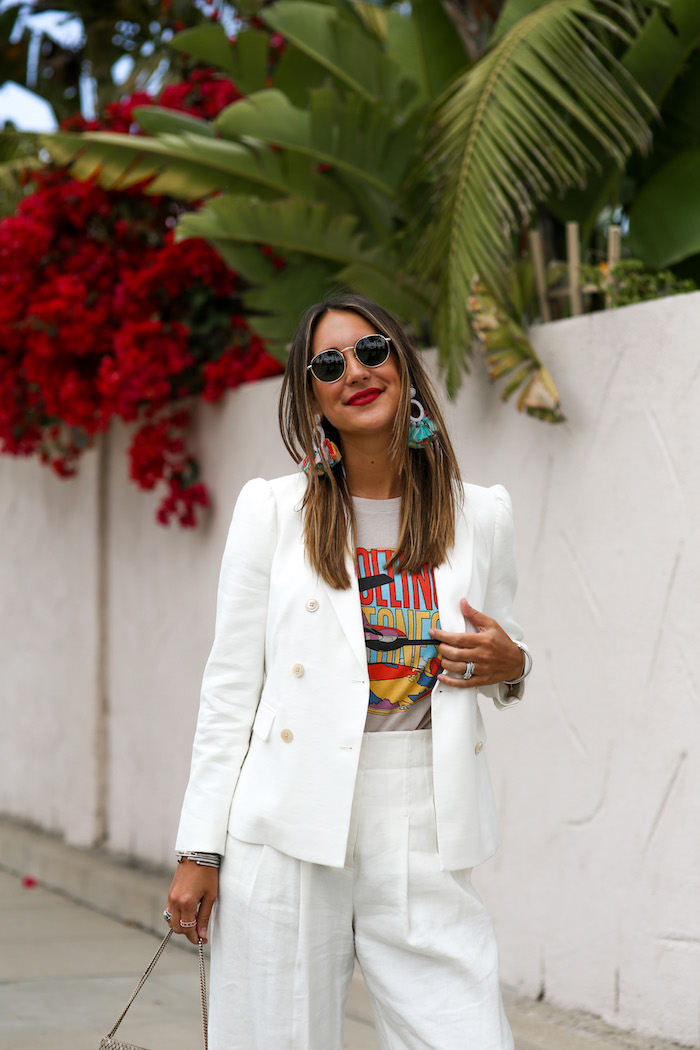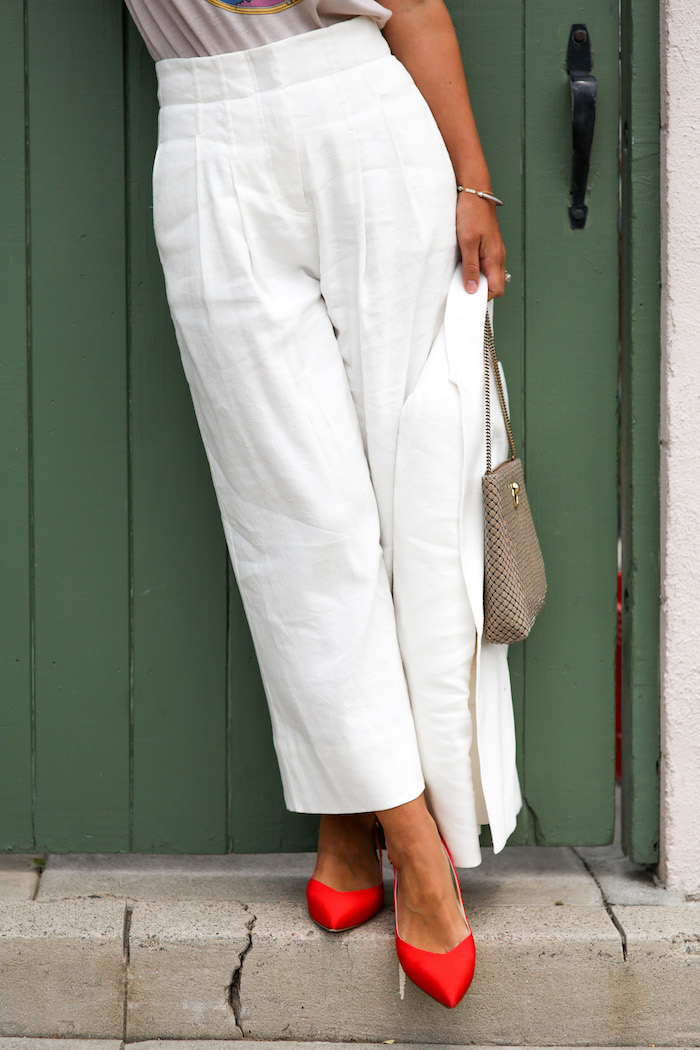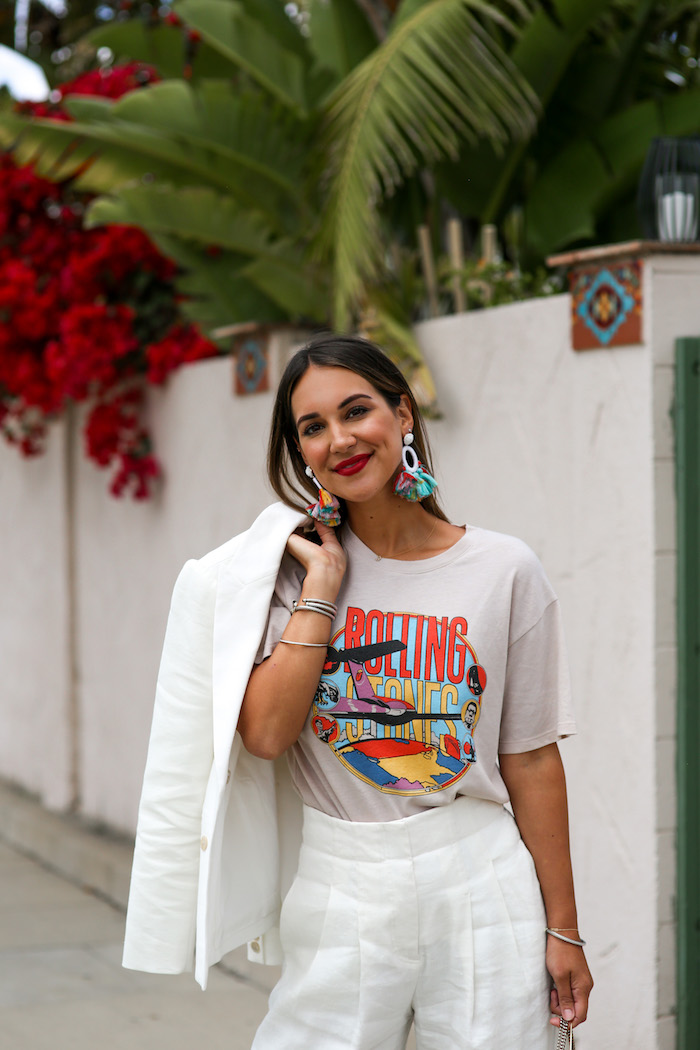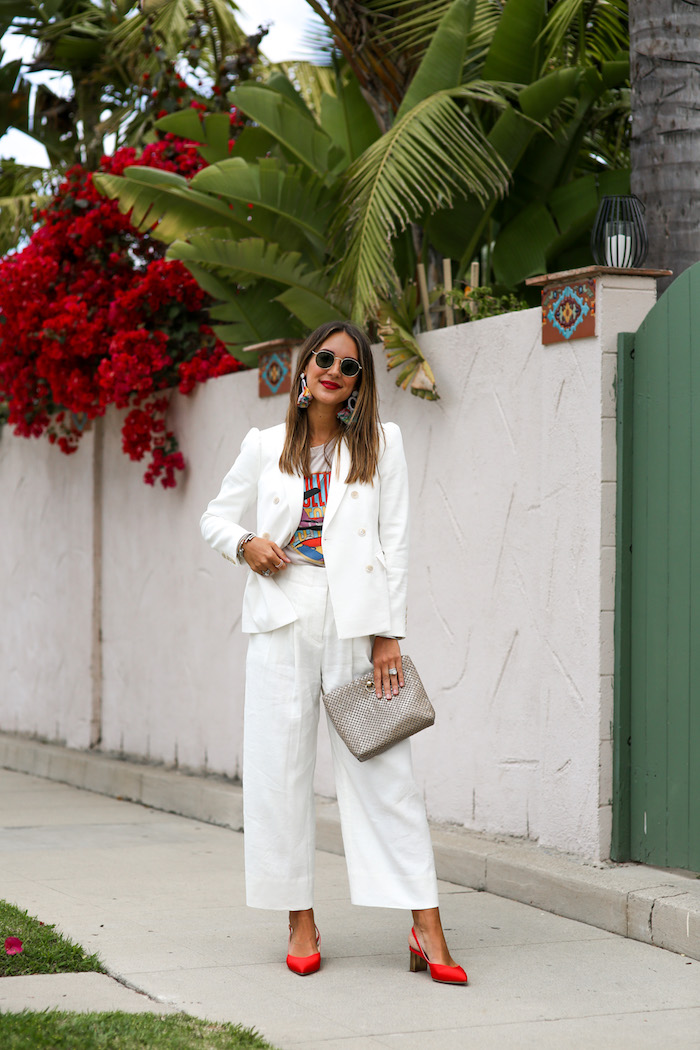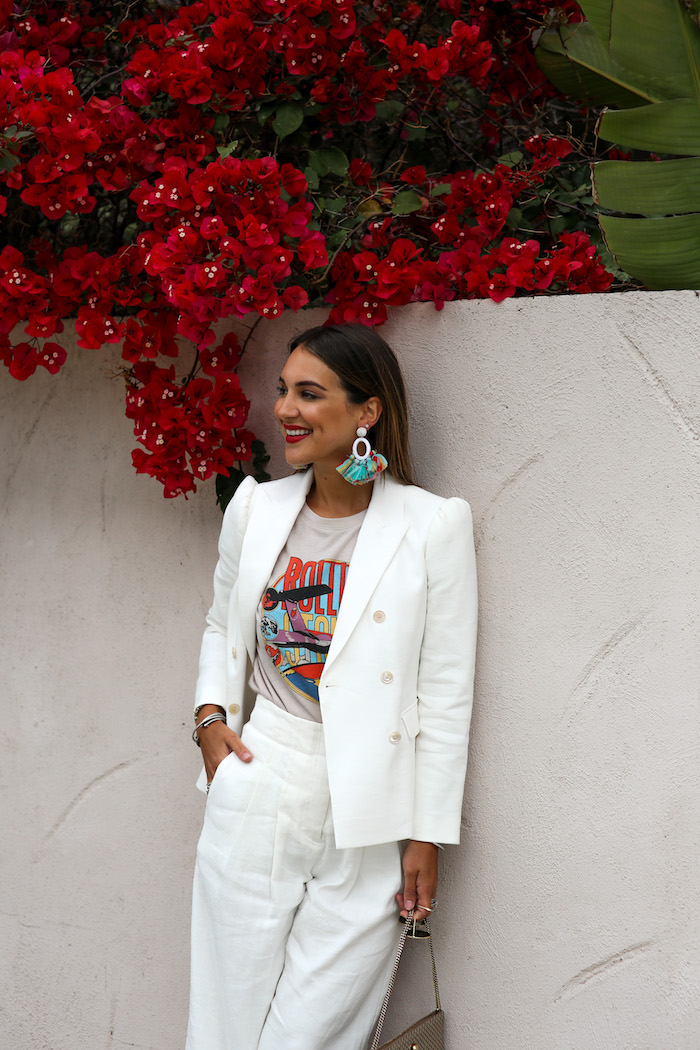 photos by Christian Barnes
blazer (TTS) | pants (also styled here), also available here – if you're in between sizes I would recommend sizing down! | heels – if you're in between sizes, size up | tee, also love this one and this one | bag – vintage, love this one and this one | sunglasses | lip in Mac Red | earrings | cable bracelet 1, 2, 3, 4
Have you taken a deep dive into linen yet for summer? I know, I know, the wrinkles… but trust, that's a part of the charm!
I can't get enough. I think I'm addicted.
Thanks so much for reading! XO –