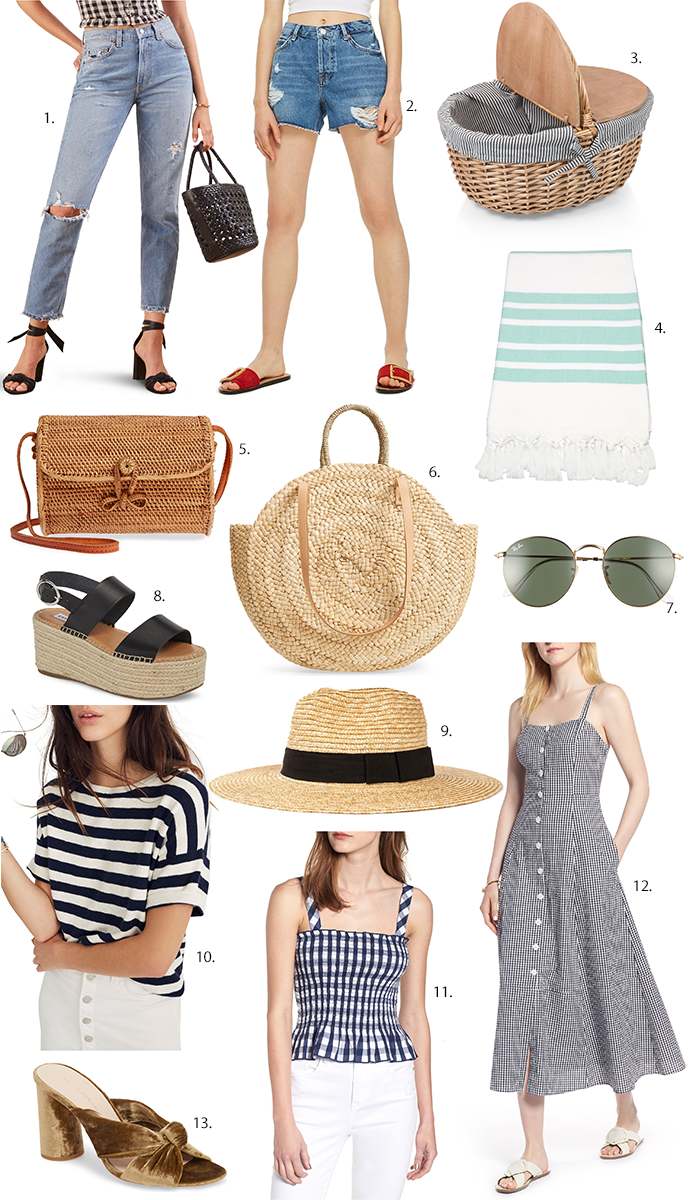 1 | 2 | 3 | 4 | 5 | 6 | 7 | 8 | 9 | 10 | 11 | 12 | 13
This time of year I'm always in the mood for a picnic. Maybe it's an after church Sunday adventure, day date or special occasion, but there's nothing better than a blanket, picnic basket, glass of wine and some grass (or sand!). The. Best.
I've had this hat for years and it's a staple. The perfect sized brim! I have a similar round straw bag, and it's one I reach for often because it holds so much.  I got a picnic basket as a wedding gift from my besties mom. and it's still one of my favorite gifts.  This dress has picnic dreams written all over it, and these shades are on my birthday wish list (I've been wearing the dupes for over a year).
Are you guys picnic people? Do you have picnic tips? I usually go for things that don't involve lots of utensils – sandwiches, finger foods, wine in a can, chips. Keep it simple. I'd love to hear a favorite picnic memory!  Mine is probably beach picnics in Newport Beach with Christian.
Thanks so much for reading and sharing! XO –