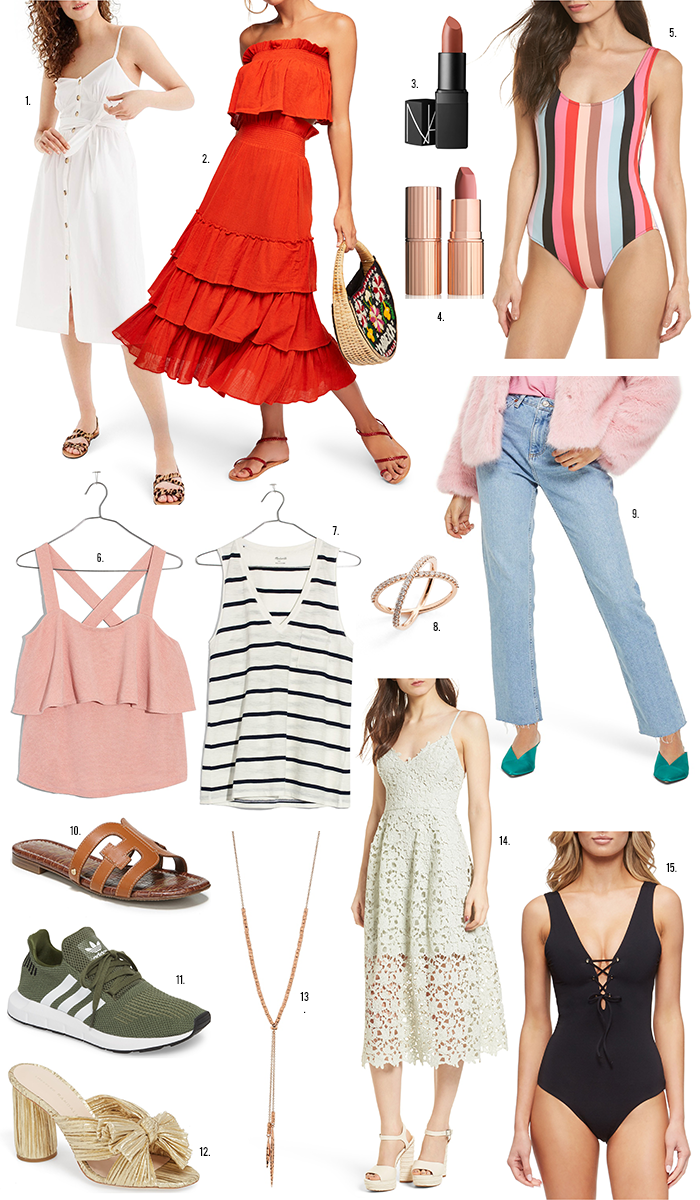 1 | 2 | 3 | 4 | 5 | 6 | 7 | 8 | 9 | 10 | 11 | 12 | 13 | 14 | 15
My summer wish list is here, and who's surprised that it involves gold bow heels, a striped swimsuit and bright red midi dress? No one.
I am really into these olive green sneakers, and these are my favorite Hermes Oran dupes.  I have a little diamond x ring like this and love wearing it on my middle finger, and this lariat necklace is the kind that looks great with everything – even a classic tee!
There are some big summer sales around the corner. I need to start thinking of some items I might want to snag for a discount! For a while I wanted to splurge on these sunglasses, but I found these dupes for next to nothing so they're keeping me company for now.
Have you snagged any summer scores lately? Gimme the dish, girl! Thanks so much for reading – XO –