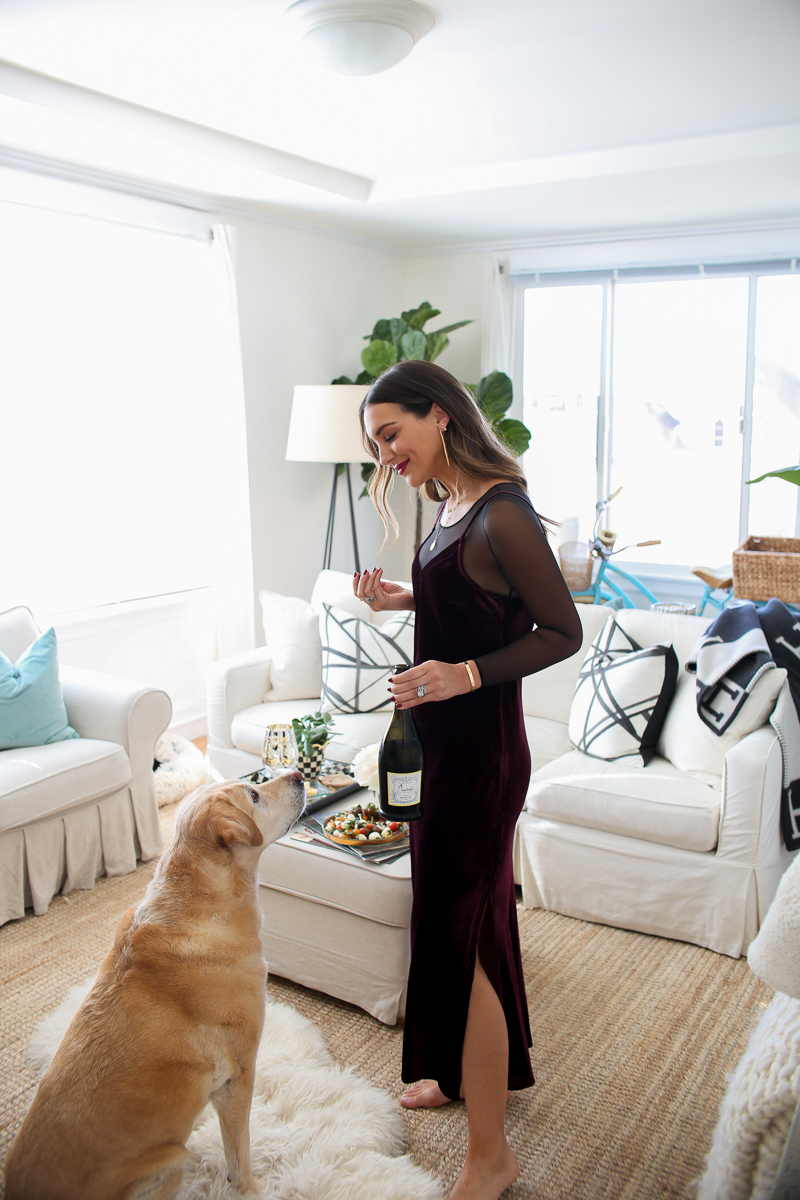 I don't know about y'all, but as an adult with no kids, Friendsgiving seems to be becoming more and more popular each year! I think it's lovely to want to make some time for your friends before everyone heads to their respective families.
I love celebrating the holiday season with friends, but to be honest, I don't really want to cook two turkeys, worry about two rounds of holiday checklists, etc. I remember one year when I was still working at my corporate job and CBL, I was up until the AM cooking.
That takes a little bit of the fun out of it, don't you think?
SO, this year I'm proposing a new pre-Thanksgiving party plan. Why not have your girlfriends over and do some of that prep together!  Grab the Cupcake Vineyards Prosecco, turn on the fireplace (or fireplace DVD if you're in an apartment like yours truly) and check some things of your list while catching up with the girls.
Scroll down for my ideas!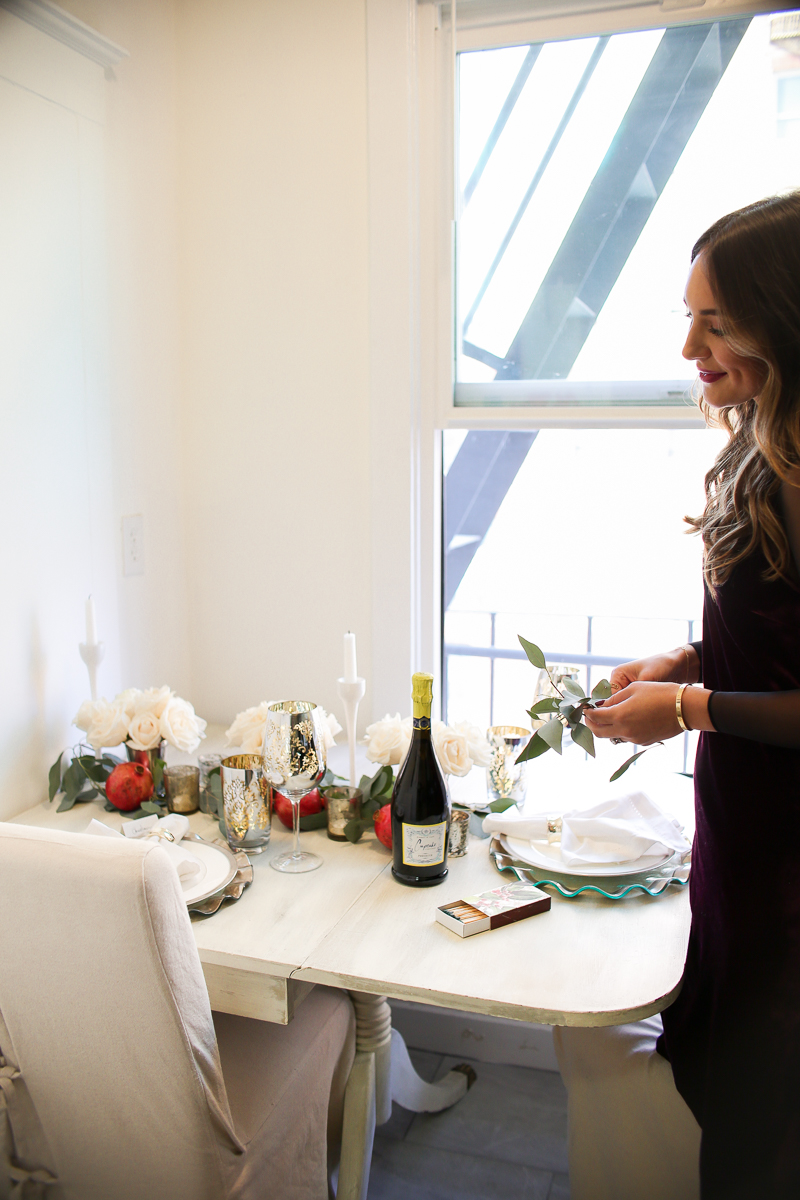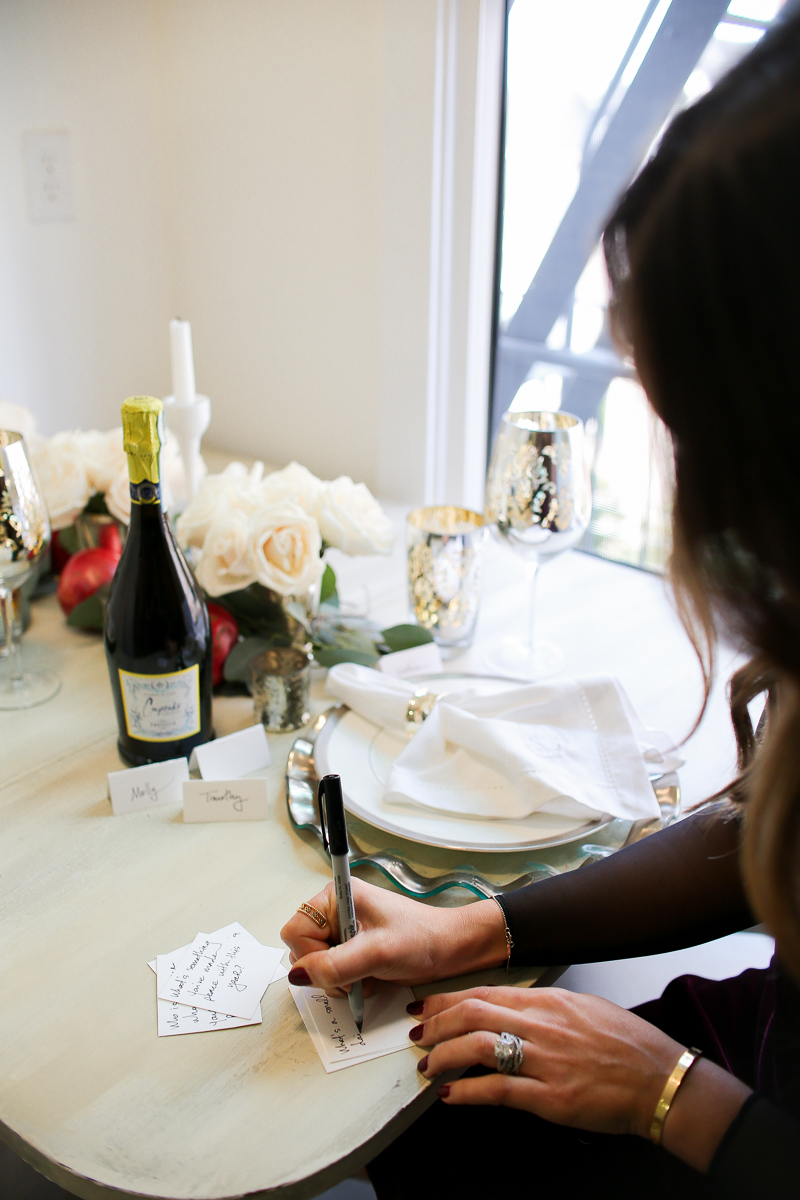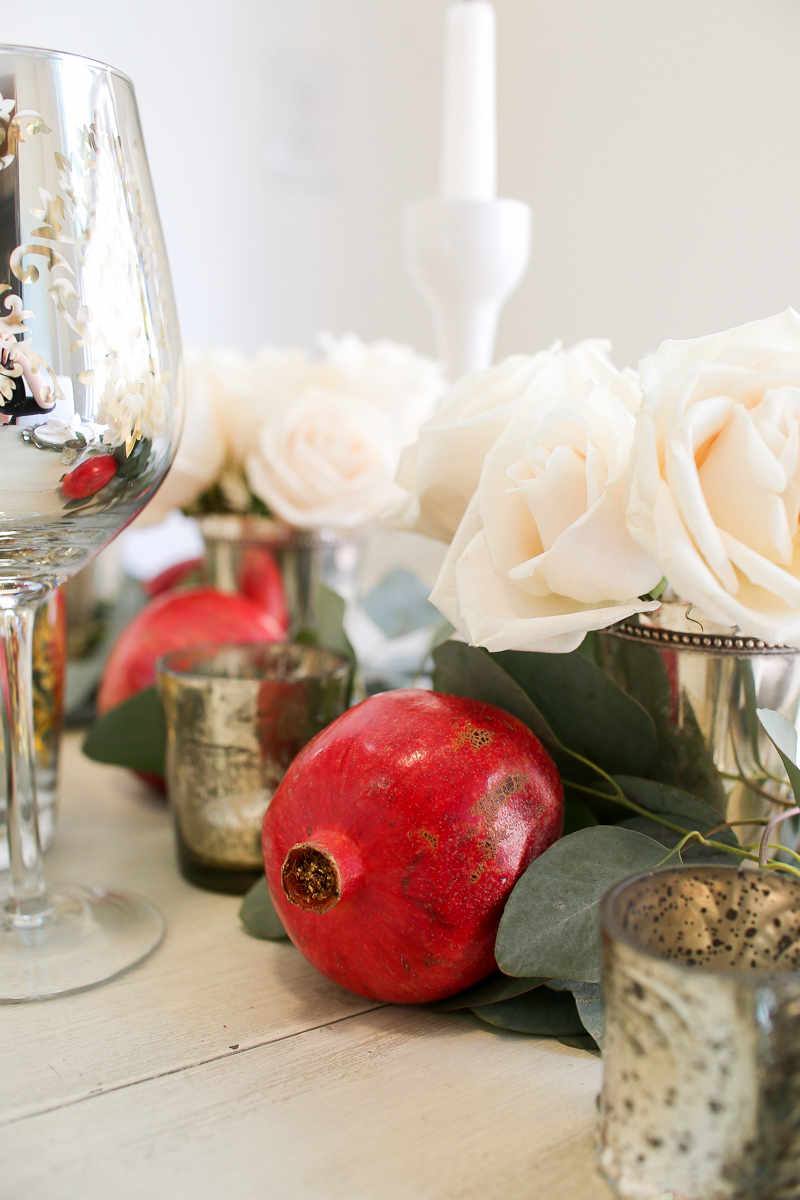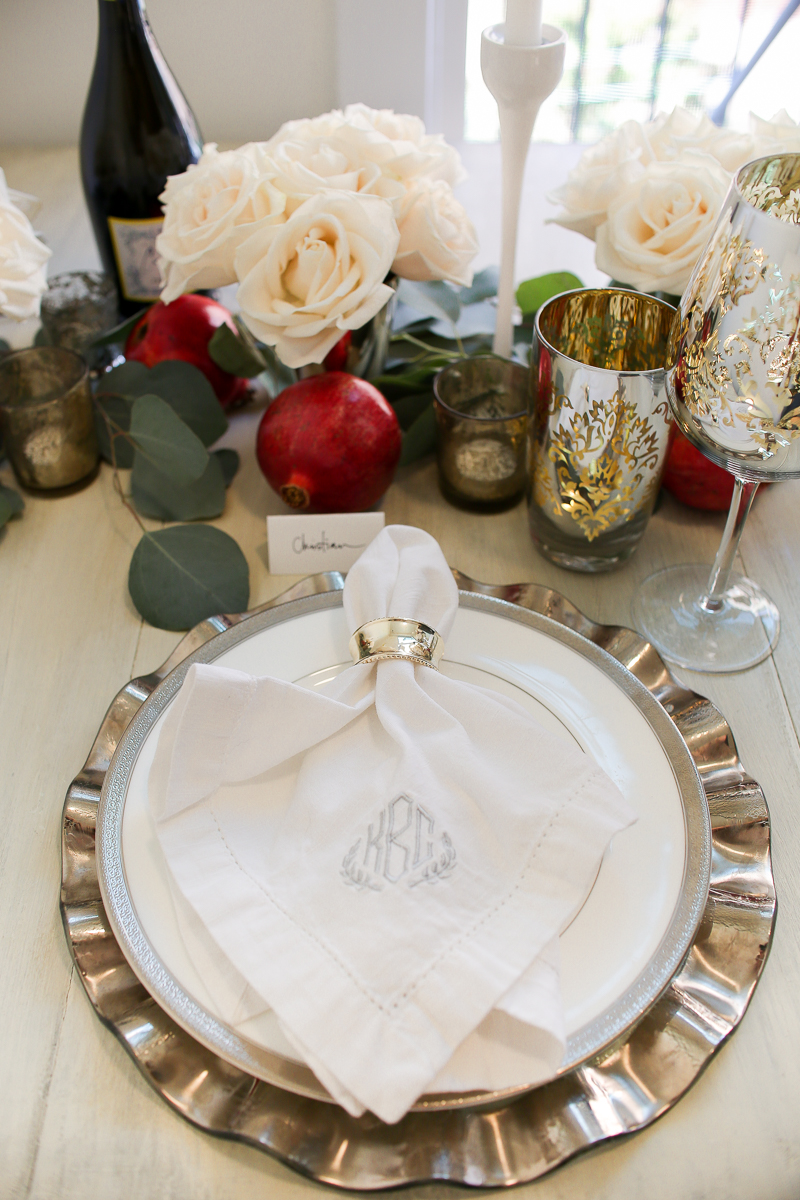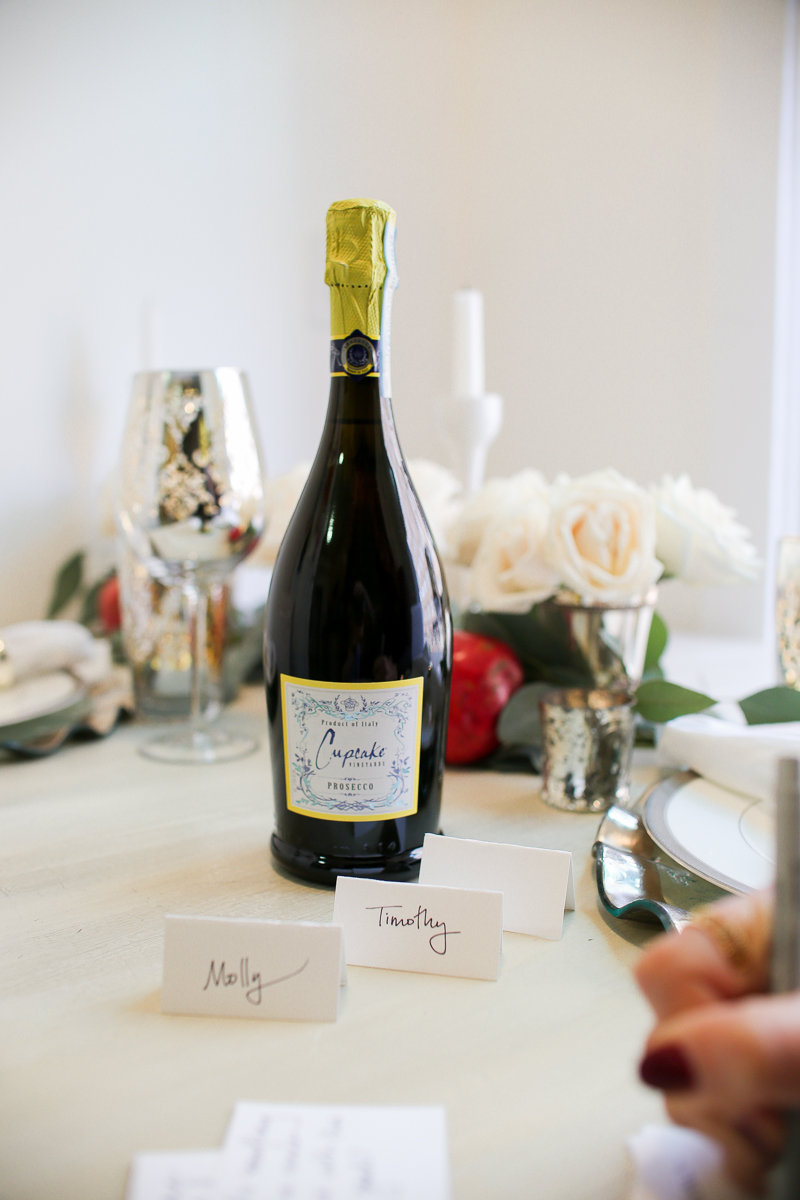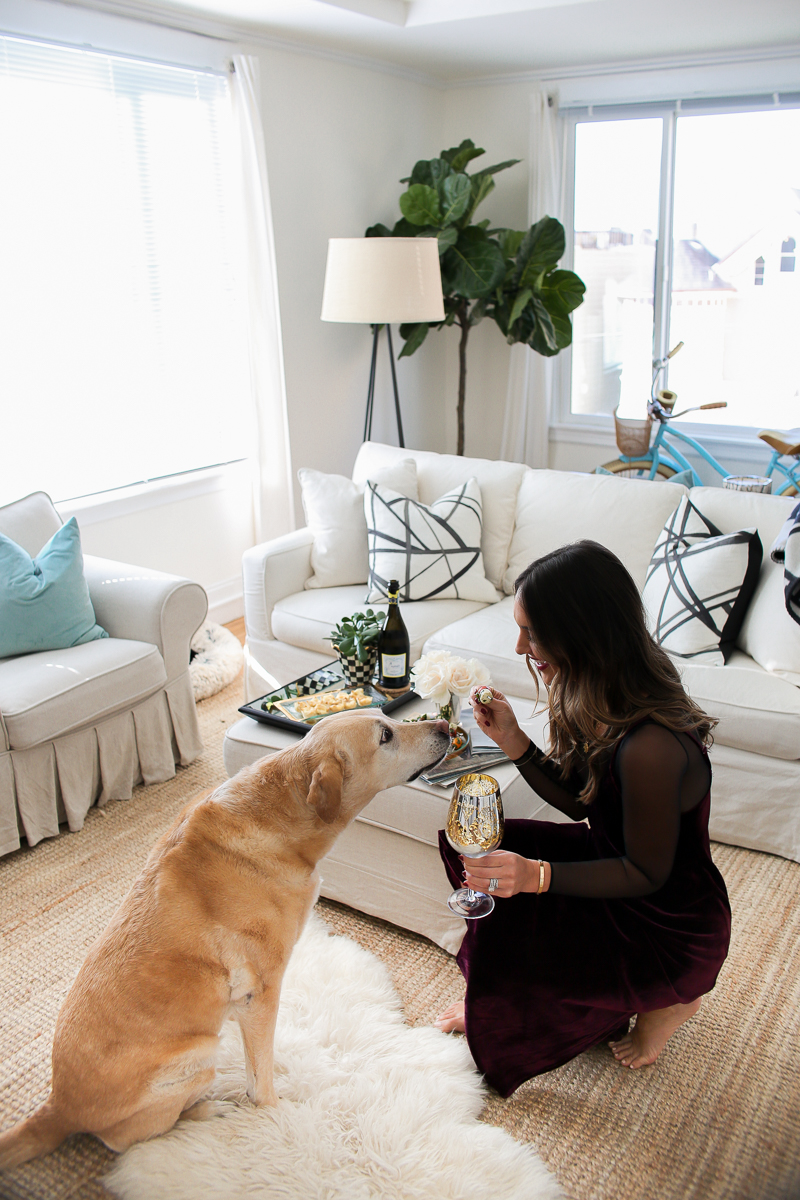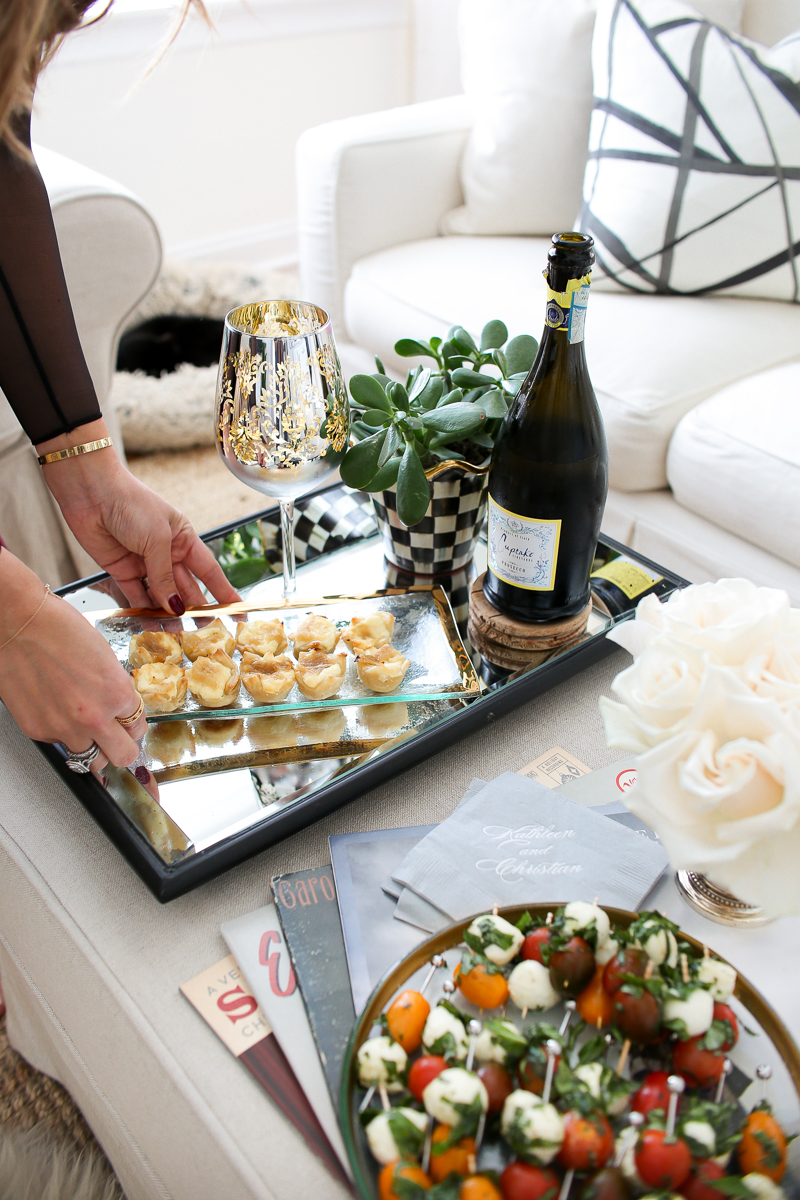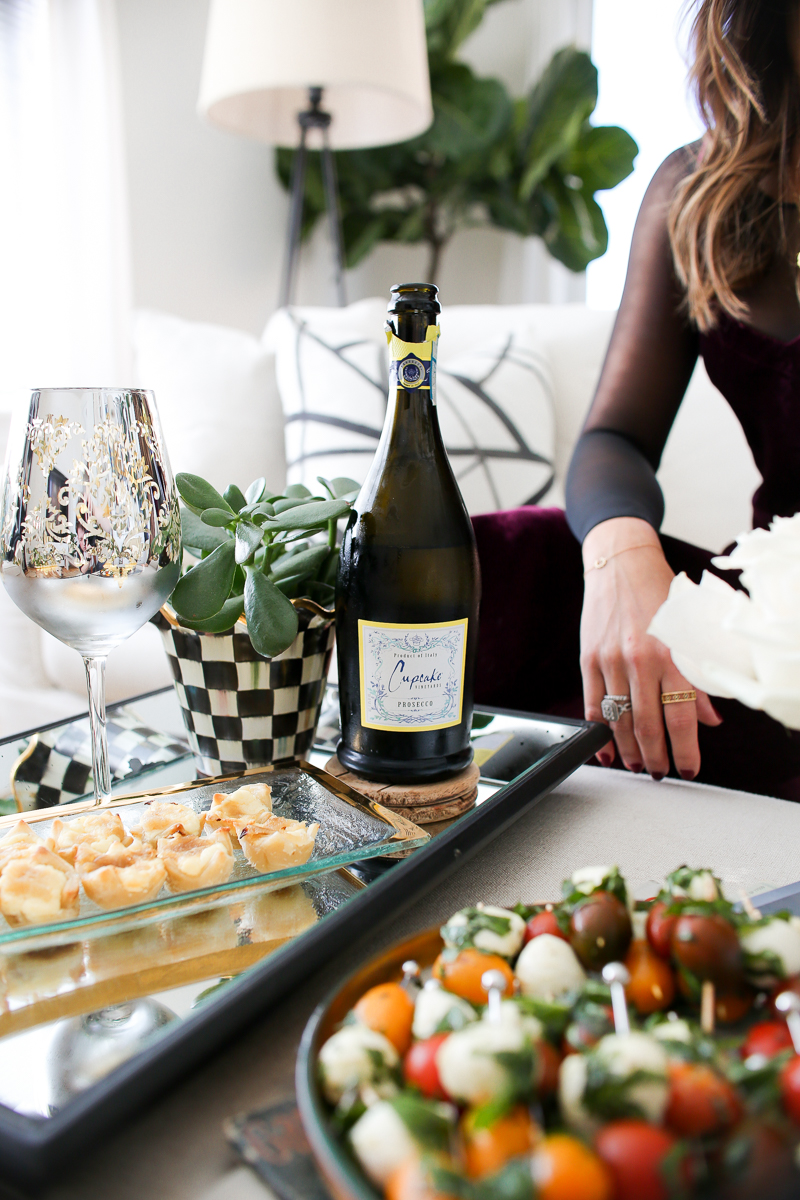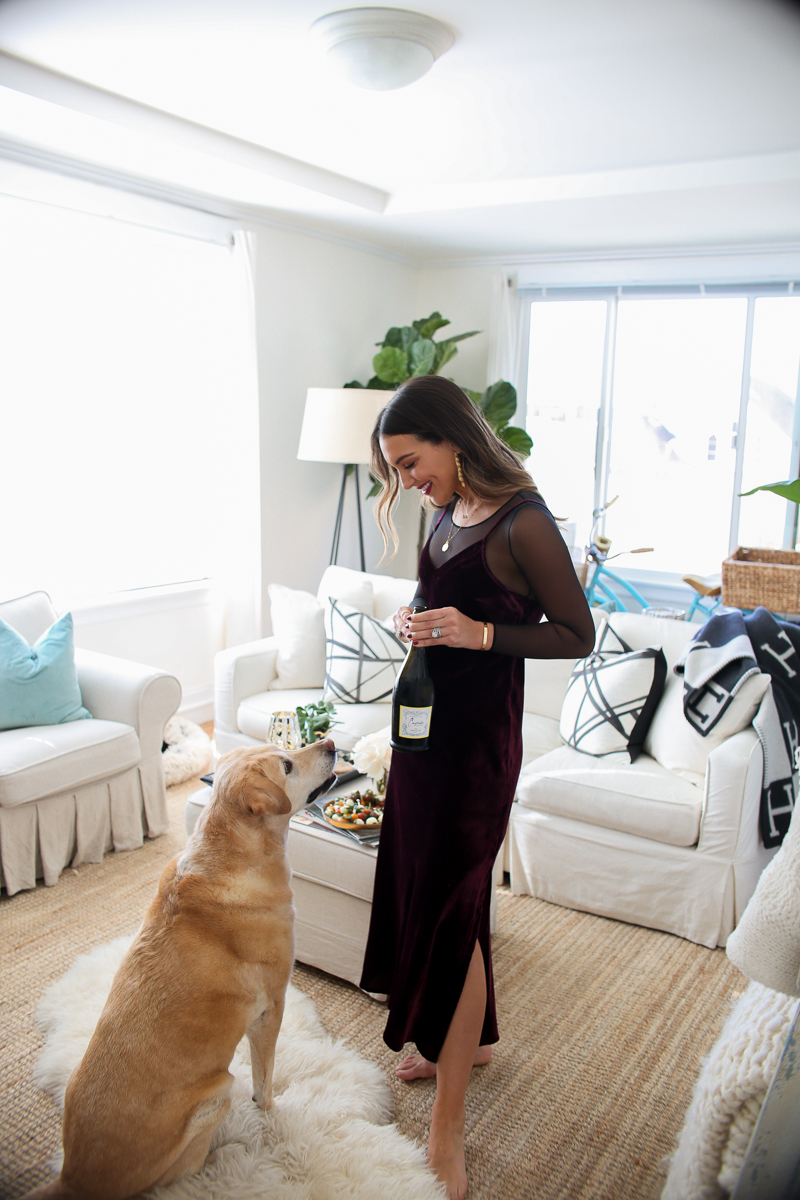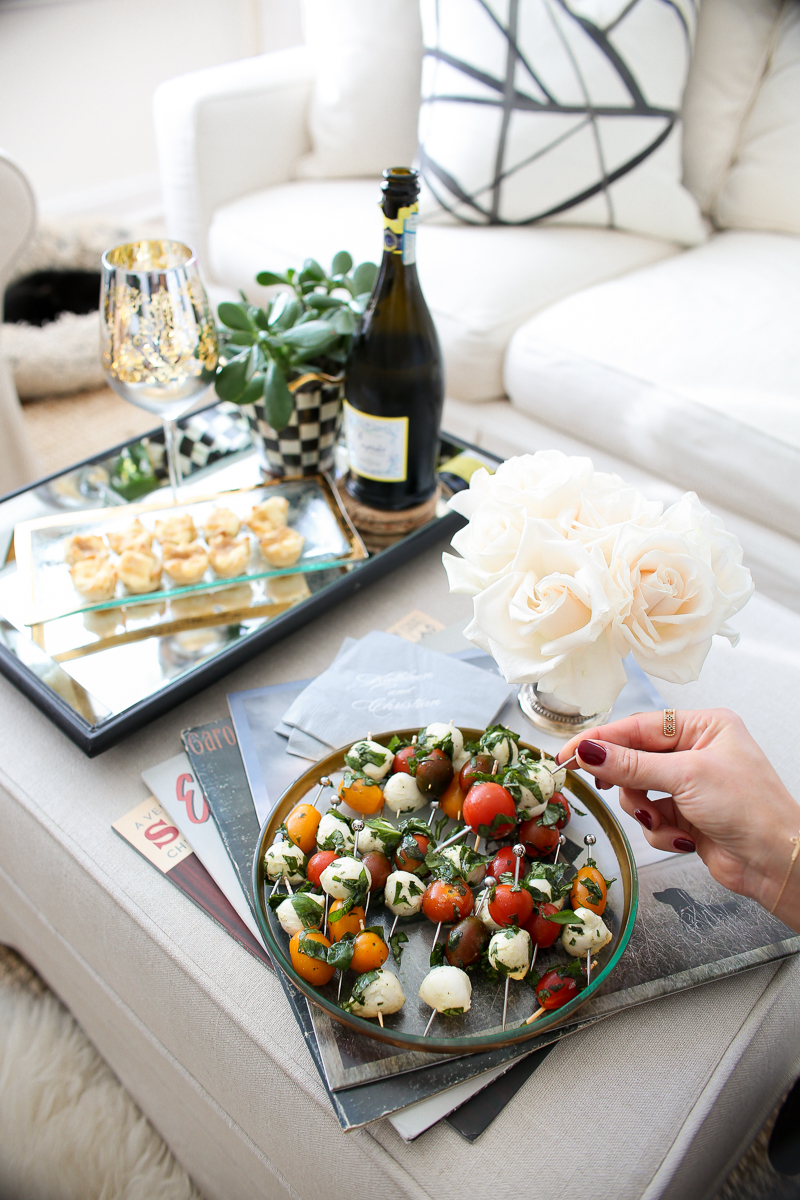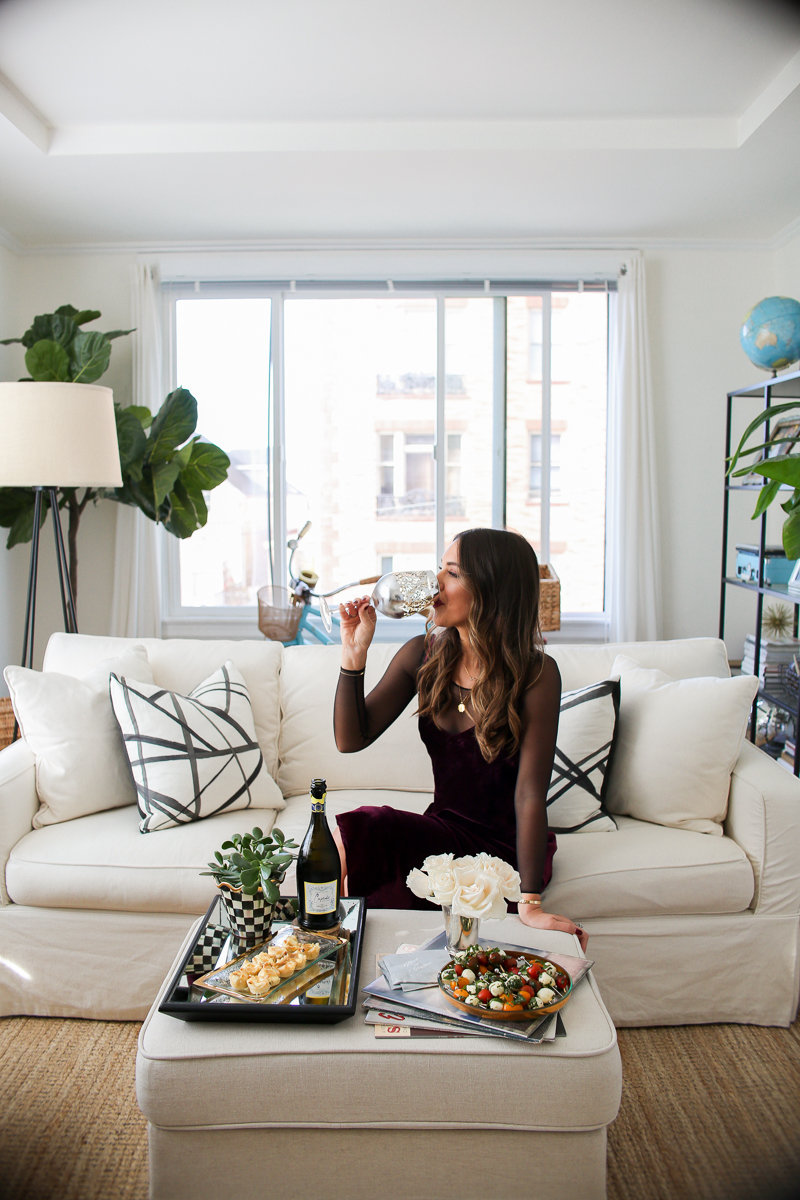 sheer bodysuit (on sale for $35) | similar dress here, here (on sale) and here (on sale) | necklace | lip in Shame | similar glasses
photos by Christian Barnes
Test that new recipe
It's never a great idea to try making a new dish for the first time on a holiday. Ask your friends to bring anything they plan on "testing out" beforehand. Everyone can critique and share recipes!
One of my favorite easy, fresh and pretty appetizers are tomato-mozzarella bites.  I combine cherry tomatoes, mini mozzarella balls, some olive oil, salt, pepper and chopped basil to a bowl. I skewer one mozzarella and tomato on a cocktail toothpick and serve them on a platter for a colorful and bite-sized app.
Decorate your place cards
I like to set place cards at the table for holidays.  I think it elevates the occasion to something special, and you can make them as simple or extravagant as you'd like!  If you want to buy some fancy paper and stamps, you could have a whole place card-themed party.  Some cute ideas here.
Another idea – leave a question on every place setting. Some examples are:
What were some of your goals for 2018 and did you achieve them?
What is something you've been seeking peace with this year?
Who is someone you'd like to thank this year and why?
What is one of your proudest accomplishments of 2018?
I went to a lunch once with these kinds of question (more about that here) and it was such a cool experience. You can go around the table and answer the question while you have dinner… or better yet, dessert!
Practice your centerpiece
Centerpieces are one of those things that usually sneaks up on you. We spend so much time planning the menu, the centerpiece can often be an afterthought.
Invite your friends over for a centerpiece tutorial or DIY-in-action from Pinterest.  Everyone can go ahead and prepare what they'll need for their own table decor!
I love combining eucalyptus, white roses and bright red pomegranates for a simple but colorful centerpiece. On the day of you can even cut some of the pomegranates open. Gorgeous!
Have a Cupcake Vineyards tasting
Ask everyone to bring a bottle of wine and have a taste test! You can all try each others and ultimately decide what you'd like to serve for Thanksgiving dinner.
My favorite sparkling wine right now is Cupcake Vineyards Prosecco. I'm not typically a bubbles gal but for this Prosecco I definitely make an exception. It's refreshing with notes of grapefruit that make it crisp, light and easy to drink.  For an extra holiday touch, throw some pomegranate seeds in your glass. Delicious!
Thanks so much for reading, and if you have any ideas for a holiday prep party, please share! You can see all of CBL's holiday content at the top of this page under "holiday." XO –
brought to you by Cupcake Vineyards