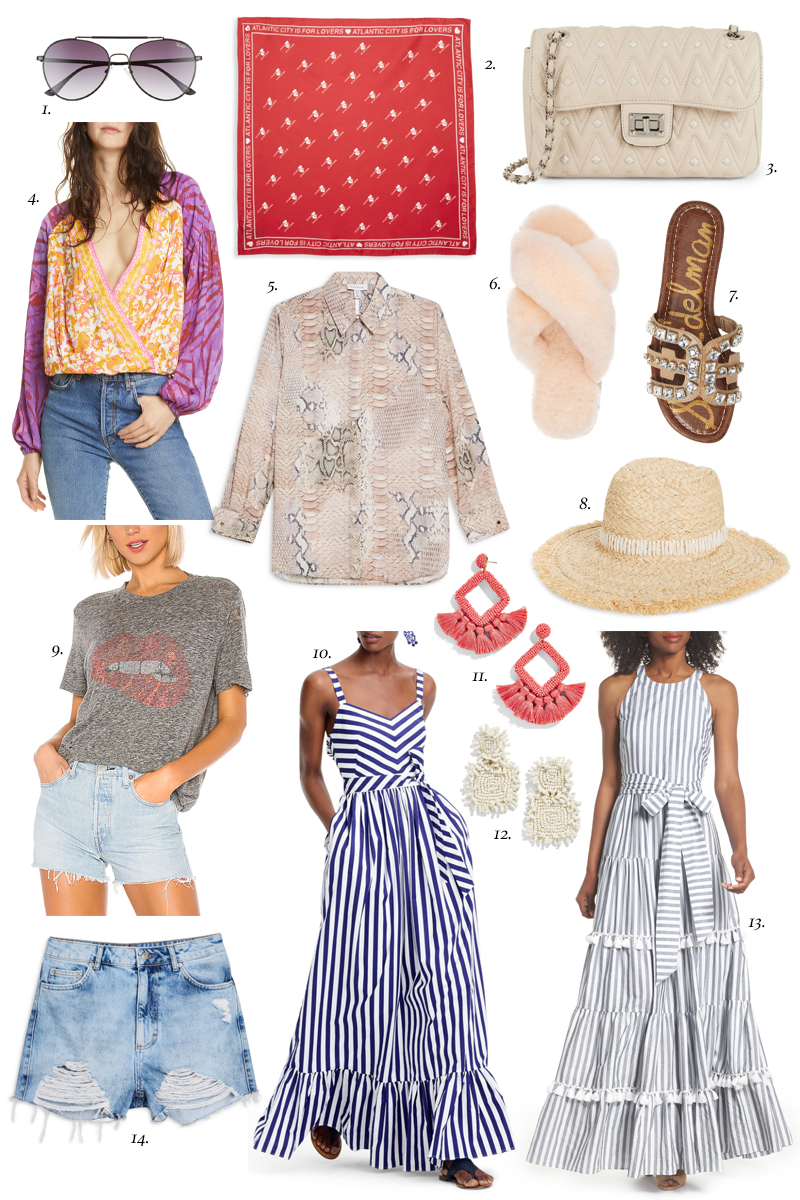 1 | 2 | 3 – on sale | 4 | 5 | 6 | 7 | 8 | 9 | 10 | 11 | 12 | 13 | 14
It's been a little bit since I put together a wish list but when I saw these two striped maxi dresses, I was so inspired to put together a little roundup!  In most places in the states, spring is in full effect so girlfriend, get out the sleeveless dresses, throw on some fab statement earrings and sparkle up those sandals (how cute are those!?).
I love a neckerchief any time of year, and this classic one comes in both red and black.  This is such a great designer handbag on major sale (almost 60% off!), and I can't get enough of this top that comes in three colors – would look so cute with highwaisted jeans or shorts.
These are similar to the slippers that I wear in our apartment daily.  These are the ones I actually have in two colors, but I think the Emu are better made so I might need to upgrade myself.
What is everyone doing for Mother's Day weekend?  Christian and I are taking a little weekend vacation but definitely plan to FaceTime our moms on Mother's Day.  Wish we could be there in person so if you're so lucky to be with your mom on Mother's Day, please know how special that is! Thanks so much for reading – XO –