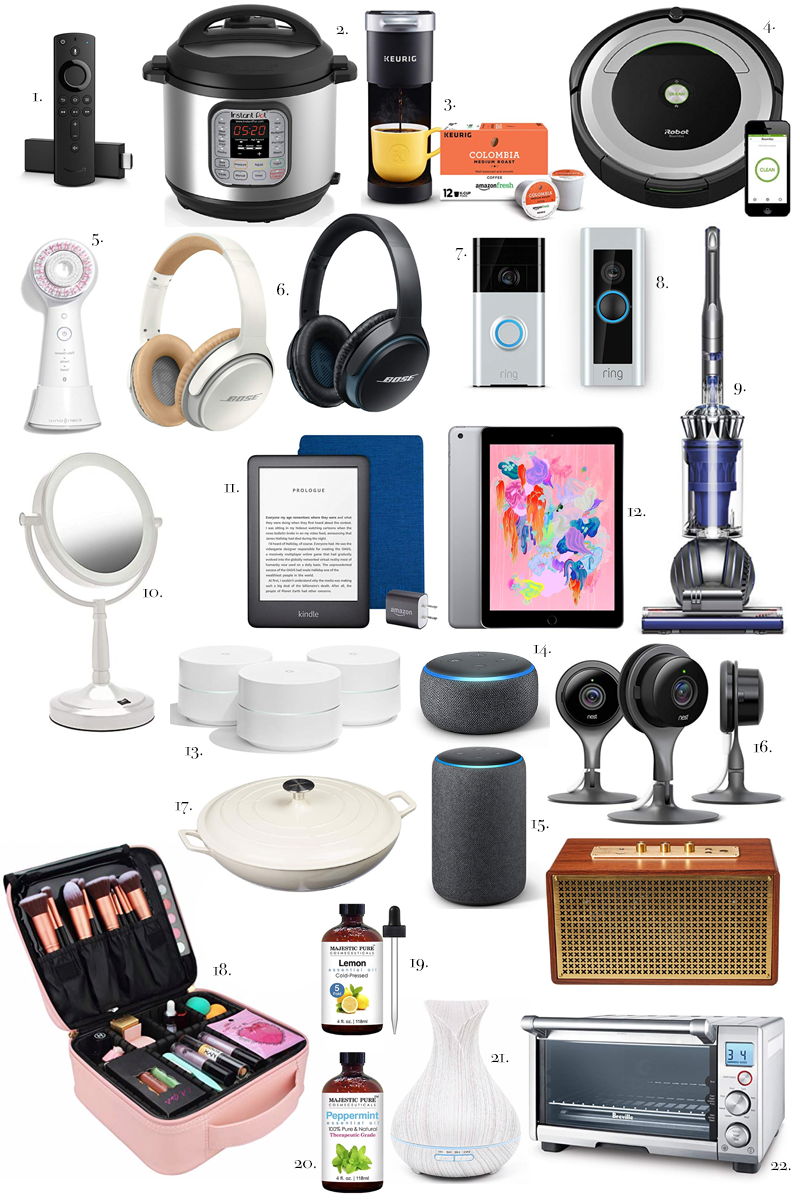 1 | 2 | 3 | 4 | 5 | 6 | 7 | 8 | 9 | 10 | 11 | 12 | 13 | 14 | 15 | speaker | 16 | 17 | 18 | 19 | 20 | 21 | 22
PRIME DAY is here and the markdowns are real!! I will say – double check these prices before you purchase because it's always possible that "original prices" have been increased a few weeks before the sale to make the markdown look more significant.  SO, all of that to say – double check the price to make sure you actually are getting a good deal before you check out.
With all that being said – these are some of the deals and steals that I think are worth snagging –
We love our roomba so much we have not one, but two.  Having a large shedding dog who thinks she's a maltese in her mind, I couldn't live without it!
If I've said it once, I've said it twice – my Bose headphones are life.  I used to exclusively use them when I travel, but after living in a noisy city apartment for a year I wore them almost daily.  They've brought an immense amount of peace and quiet to my life.  Worth every penny!
We have an Echo and two dots and love them!  Christian recently discovered you can use them as an intercom system which is very cool.
We've been saying we want to buy a Ring for our new house, and with Prime Day there's no better time to invest in one.
We just bought these for our house and clearly… should have waited for Prime Day!
I've almost bought this makeup container so many times and now it's marked down!  Let's see if I can make a decision…
I've been pro-Clarisonic for at least 10 years.  It really cleans your skin on another level, and now there are tons of attachments that allow you to use the device as a facial massager and makeup blending brush.  Christian even uses our Clarisonic and it comes highly recommended from many facial plastic surgeons he has worked with.  It's 40% off for prime day which is the most the Mia Smart has ever been marked down!
My sister-in-law has this toaster oven and raves about it!  She has three kids and uses it to make their meals all of the time.  If you have the counter space, it sounds like a great investment.
Amazon's cast iron skillet looks exactly like Le Creuset and is a fraction of the price, and is included in Prime Day. Jackpot!
Those are my top picks for Prime Day which goes through end of day tomorrow!  While I'm typing this, Christian is literally shopping for security cameras and house things… so I'll keep y'all posted!  Let me know what you're on the hunt for – I want the tea!
Thanks so much for reading – XO –