This year's Nordstrom Anniversary Sale has begun and will be open to shop for cardholders from today to 7/18!  Then from 7/19 – 8/4, everyone has free range of all the best of their biggest markdowns of the year.
Here's the deal with the sale – you don't need everything.  You just need the best things.  And that's where CBL comes in.  If you click the "#NSale" page at the top of this site, you'll find all this sale info from this year and years past.  I want to help highlight what I think are the must-haves of this year's sale.  The cashmere discounts, the chunky fall sweater you'll wear for months, the softest pajamas you'll never want to take off, and the best deodorant you'll ever try.
Know that items do sell out fast and there's no restock guarantee.  So if you see something you love, jump on it!  You're better off returning it later if you end up not loving it than letting it slip away to potentially never return.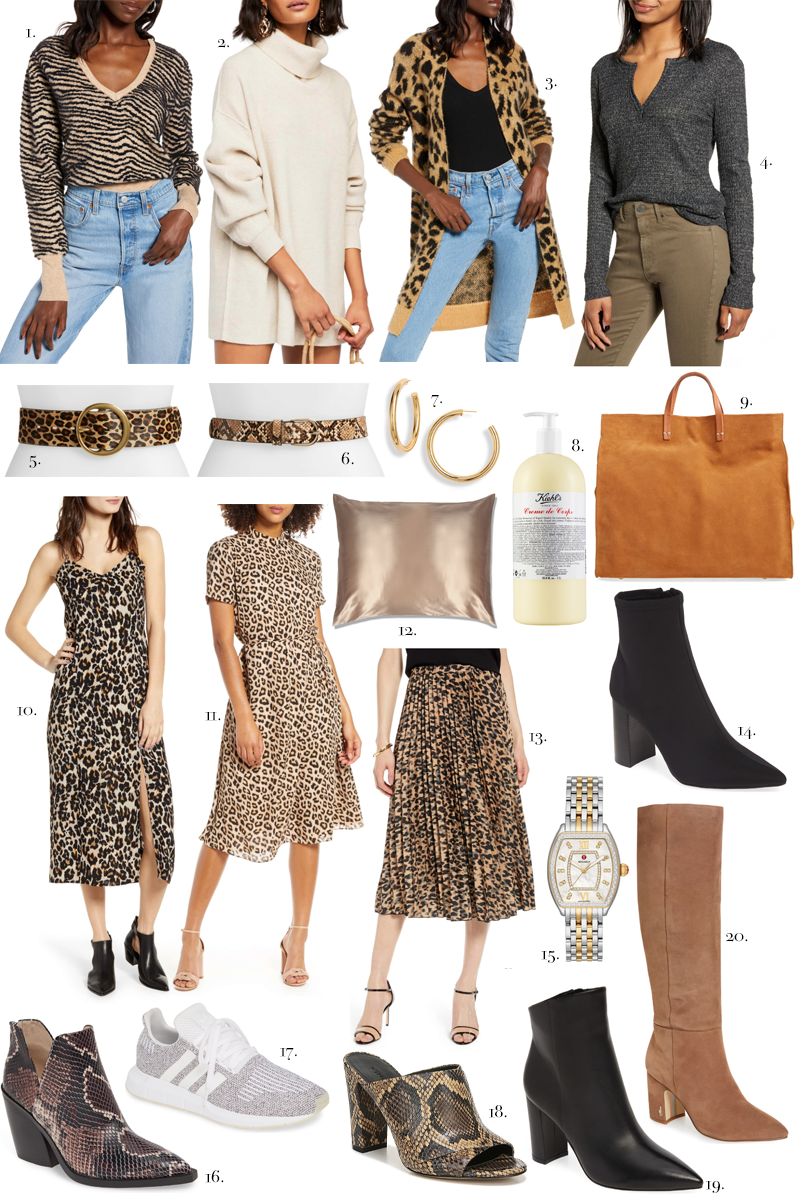 1 | 2 | 3 | 4 | 5 | 6 | 7 | 8 | 9 | 10 | 11 | 12 | 13 | 14 | 15 | 16 | 17 | 18 | 19 | 20

The kind of cardigan you reach for everyday.
Clare V. marked down? Yes, please.
Classic gold hoops that will go with anything and everything.
A diamond watch that you'll wear for decades.
Make any simple outfit more fab with this belt.
The silk pillowcase that will make you never want to sleep on cotton again.
I can't have enough leopard right now and this dress and this skirt are so versatile – obsessed.
I have these booties and they are so comfortable with the most gorgeous smooth leather.  Looks super luxe!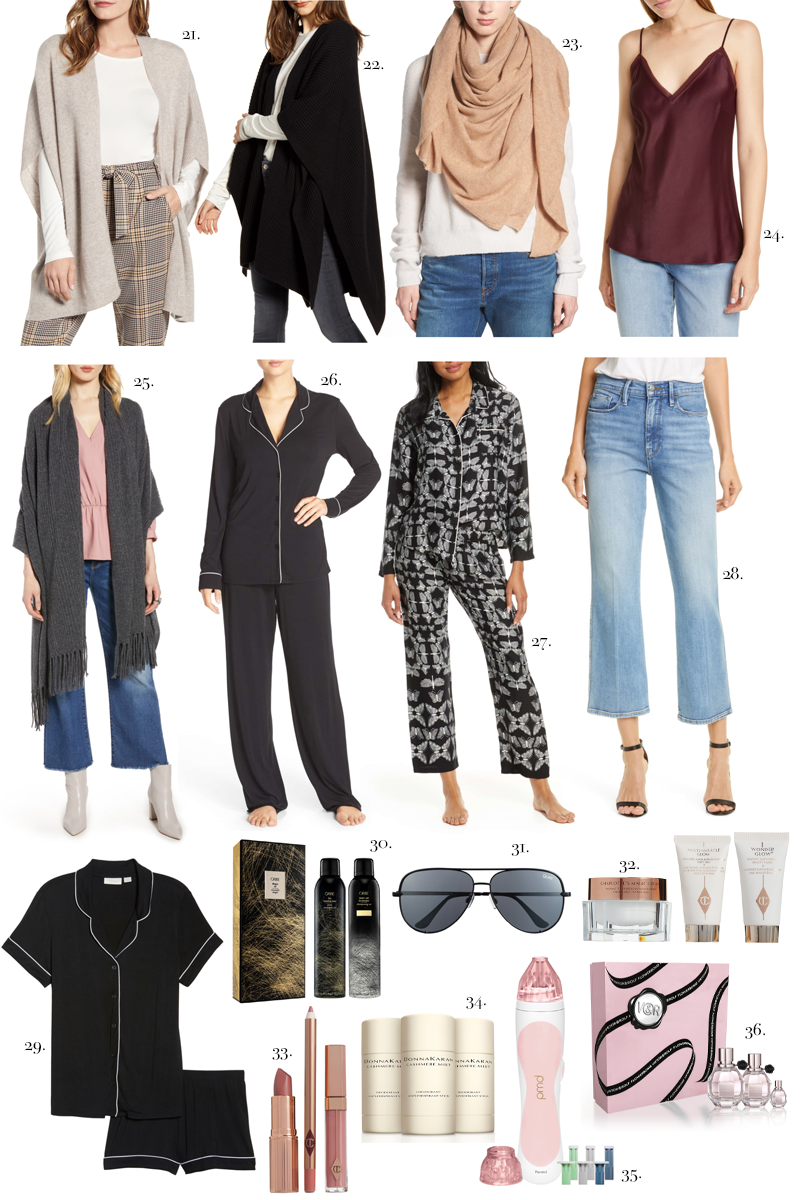 21 | 22 | 23 | 24 | 25 | 26 | 27 | 28 | 29 | 30 | 31 | 32 | 33 | 34 | 35 | 36
The softest pajamas I have without a doubt.  I want to buy this pair this year!
My favorite deodorant.
One of my favorite perfumes.
If you haven't tried Oribe yet, what are you doing girl!?
I loved Charlotte Tilbury's magic cream.  Already used all of mine and need to buy more!
The personal microderm device I always rave out! It's marked down and has totally changed the milia on my face and small bumps on my arms.
Lusting after this cashmere wrap, this scarf and this cape.  I literally buy cashmere every year – the markdowns are too good.
If I had room for more jeans, this would be the pair I'd be snagging.
And those are my Early Access picks for Nordstrom cardholders!  I'll be keeping you guys up to date on my favorite picks through the next several weeks on CBL + Instagram, and you can always check the "#NSale" page at the top of this site for the must recent posts!
Thanks so much for reading and keep me posted on what you guys snag or are looking for this year!