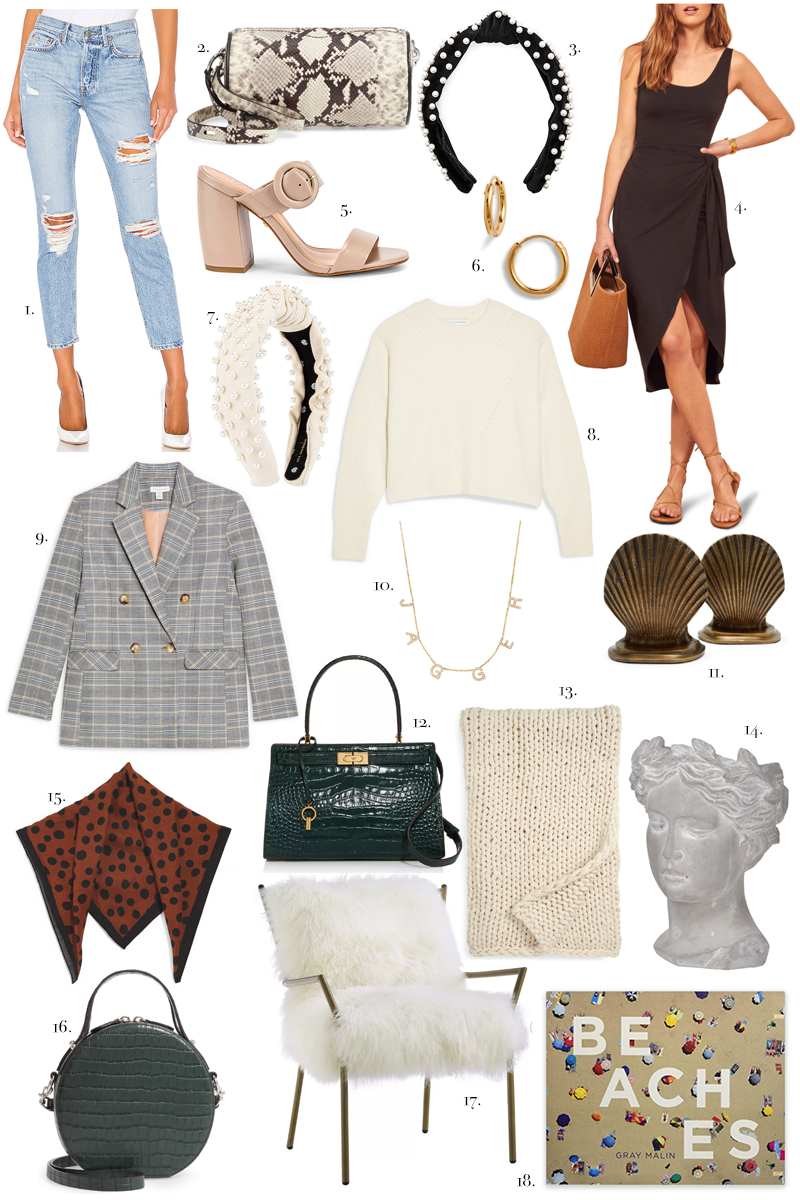 1 | 2 | 3 | 4 | 5 | 6 | 7 | 8 | 9 | 10 | 11 | 12 | 13 | 14 | 15 | 16 | 17 | 18
This week's wish list is a little mix of fashion and home, which is where my mind is these days.  I'll always love mixing great denim with blazers.  Headbands are still a go-to statement maker.  I love python on anything, and I saw this bag in person in Charleston and it's some kinda gorgeous.
I have my eye on these chairs for my office, and I've always loved these bust/statue planters – so fun!
If I can finalize what we're going to name this baby boy, I would love one of these gorgeous necklaces.  And I flipped through this coffee table book over the weekend and now it's on my wish list.
Did you guys score anything fab with all of the holiday sales going on?  I bought a mirror from Anthropologie, but the first one came broken.  Fingers crossed for the second one being delivered this week!
Thanks so much for reading – XO –