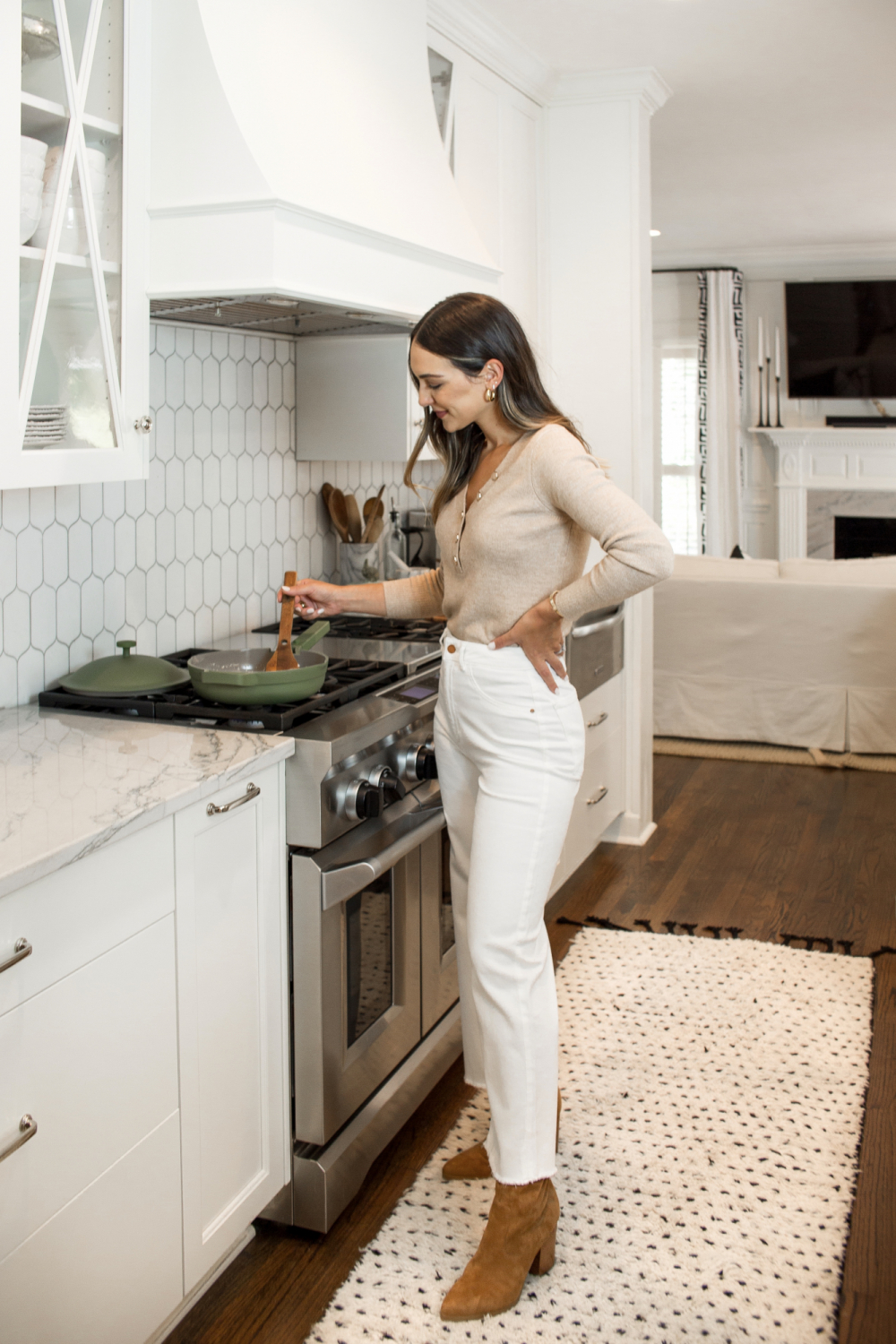 If you follow my account on Instagram, you have definitely seen me tag and mention my Our Place Always Pan.  I received it a little less than a year ago, and I would absolutely say that it is my #1 go-to when pulling out cookware.
Some of the reasons I love it so much:
It's nonstick, while still being nontoxic (no Teflon here), and taller than all of my other pans or skillets.  This means that it is great for a grilled cheese as well as pasta, etc.
It's incredibly easy to clean.  Alarmingly easy and quick.
It comes with a metal steaming basket.  So you can steam your veggies (or potstickers – which are a favorite of ours) and then sauté them.  You do you.
It also comes with a wooden spoon that can hook on on the handle and rest.  Again, limited clean up.  Beautiful.
A new Our Place addition are these glasses and bowls.  Both are easily stackable which is just another small step toward making life a little simpler.  I love green glass, so I knew these would blend in fabulously with our home, but the bowls.  I am loving these bowls!  Similar to the skillet size, these bowls are perfect.  You can use them for salads, soups, pasta, anything with a lot of broth, etc.  I used them for Chinese takeout last weekend and they were A+++.
Basically, Our Place just gets it.  THEY GET IT.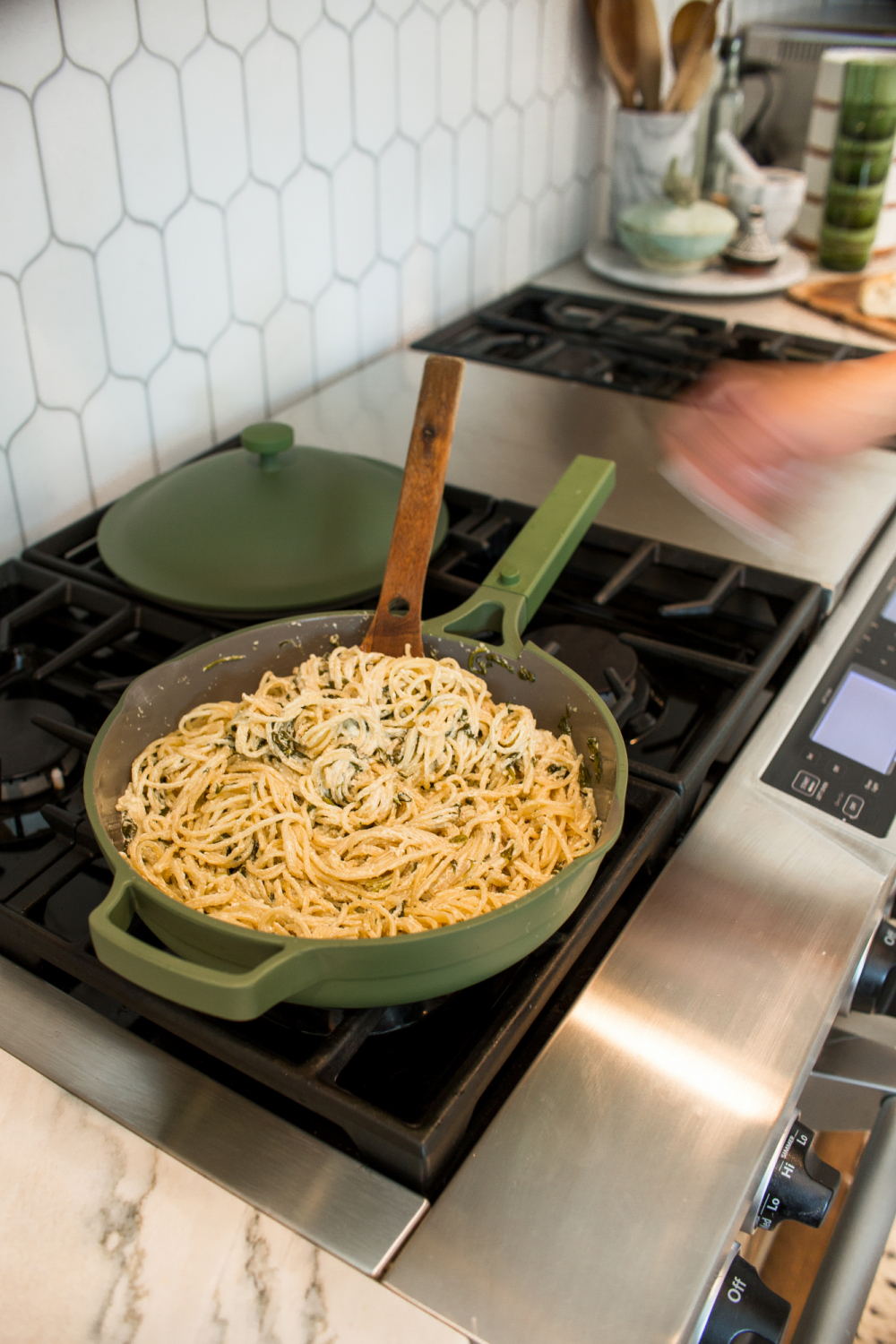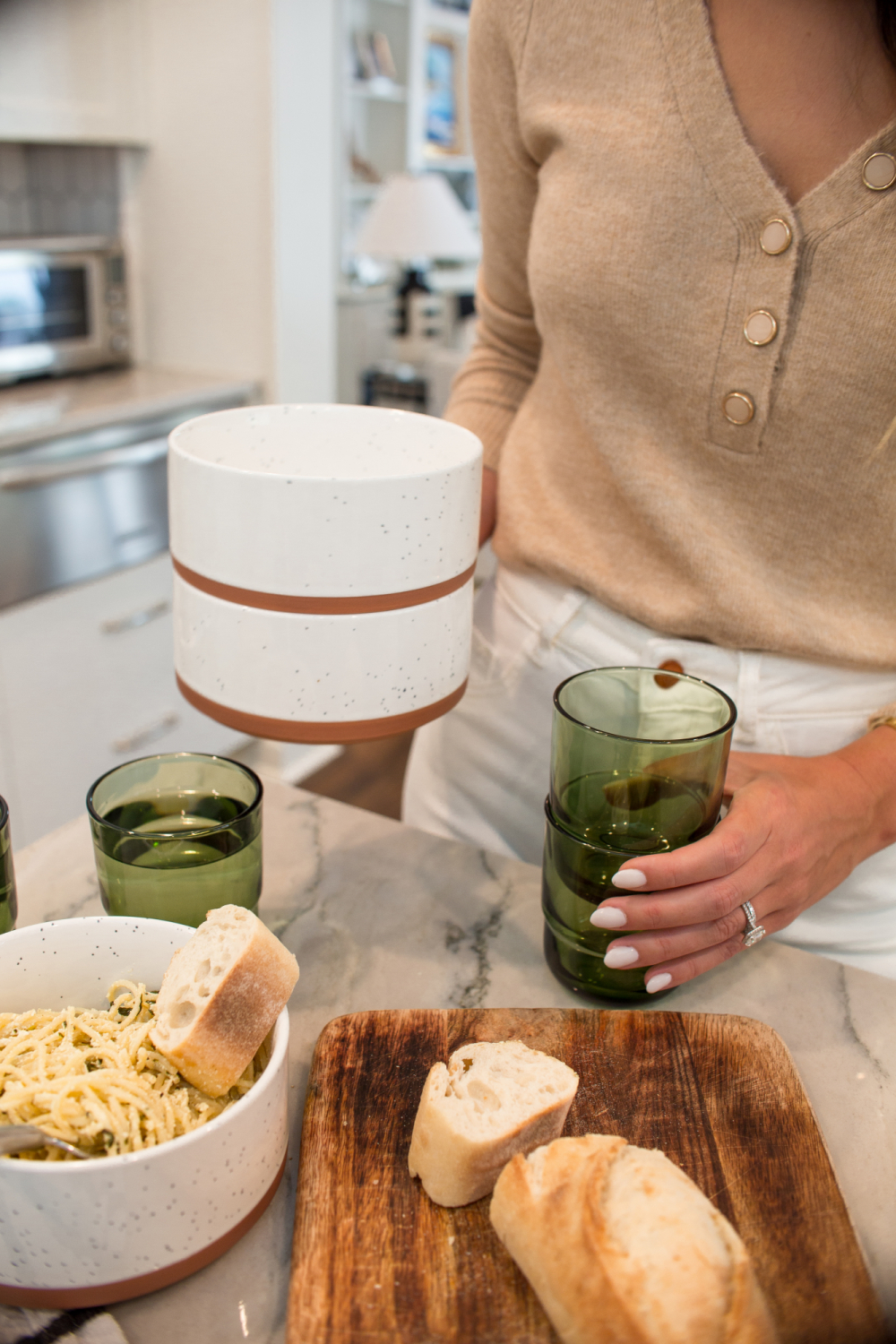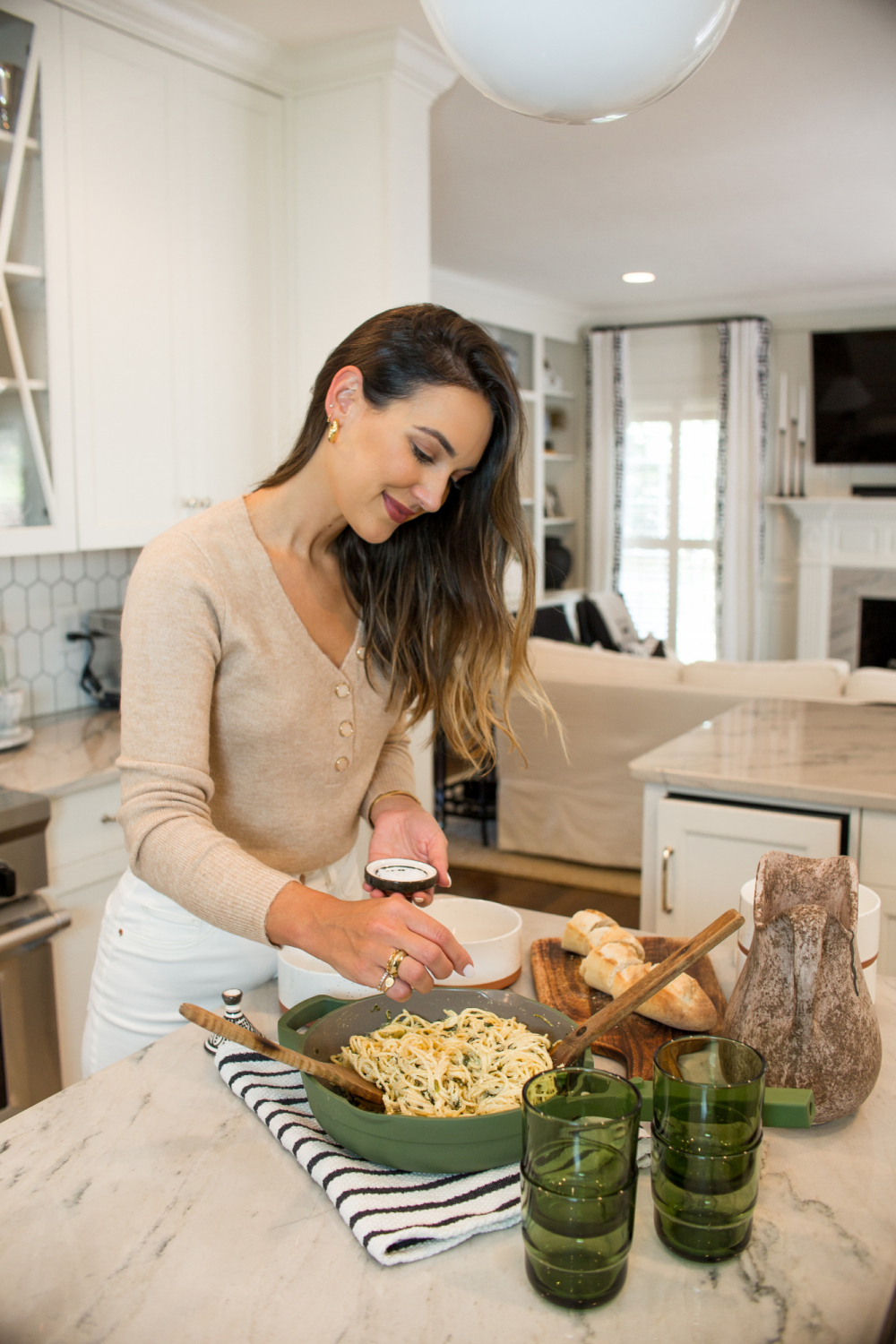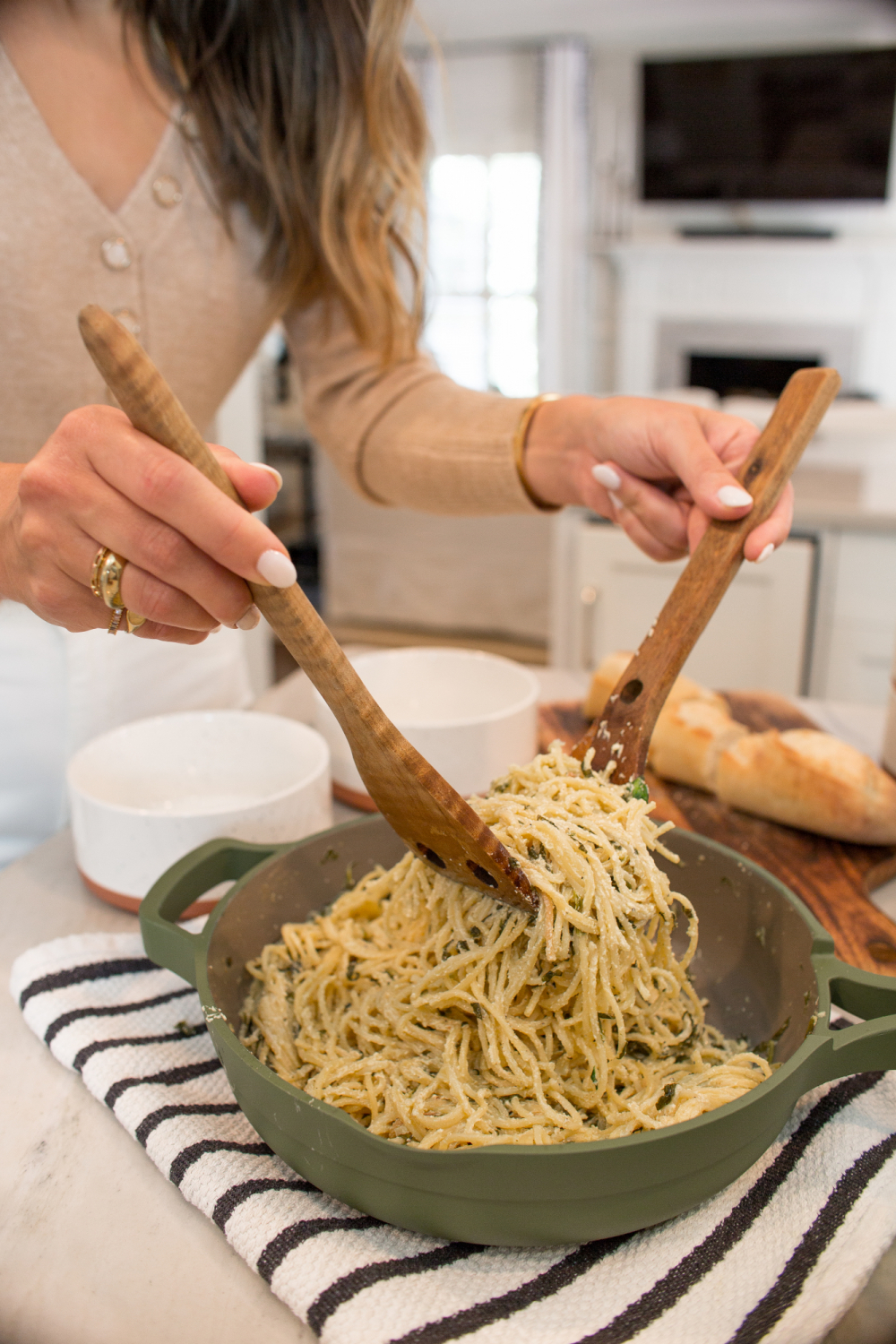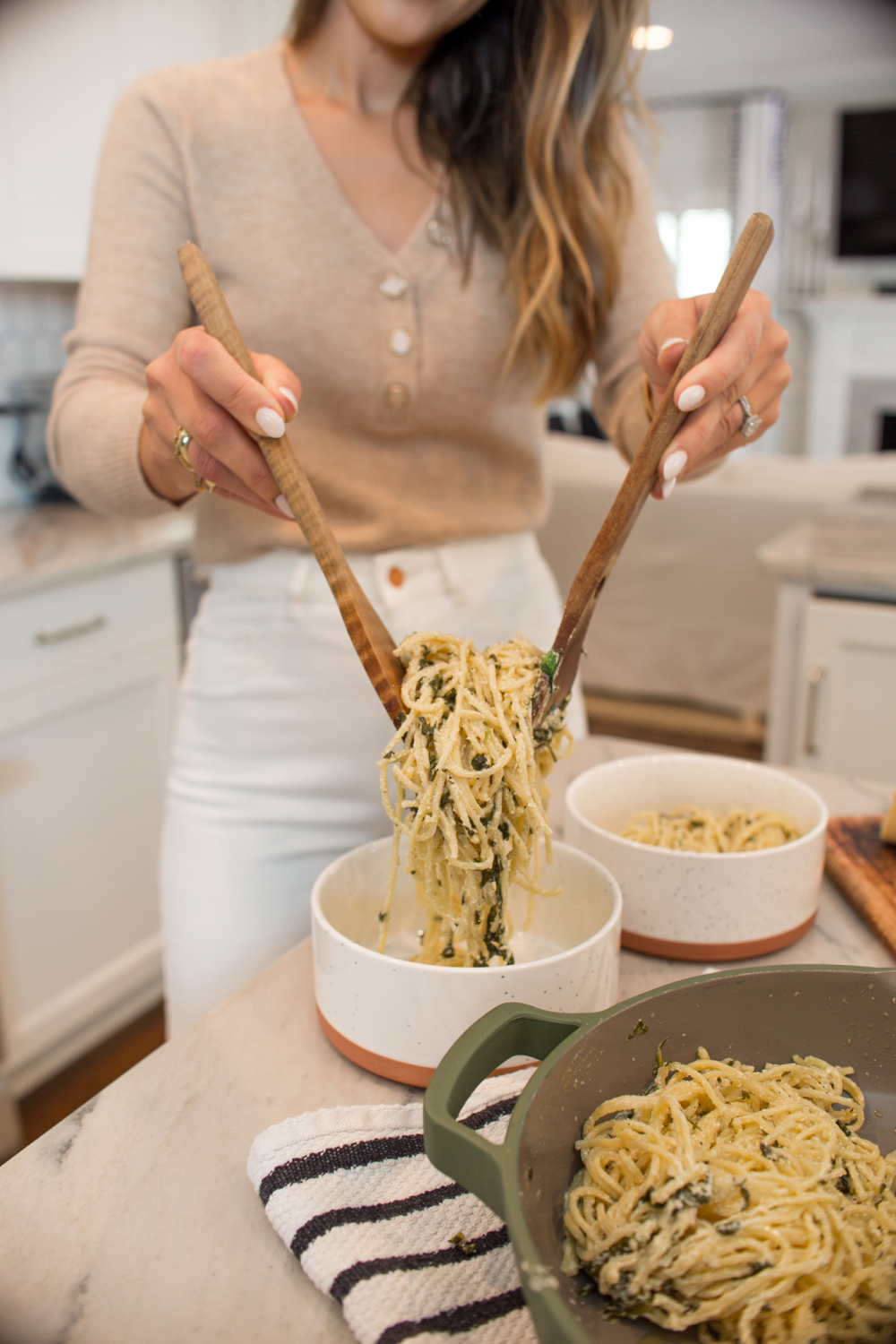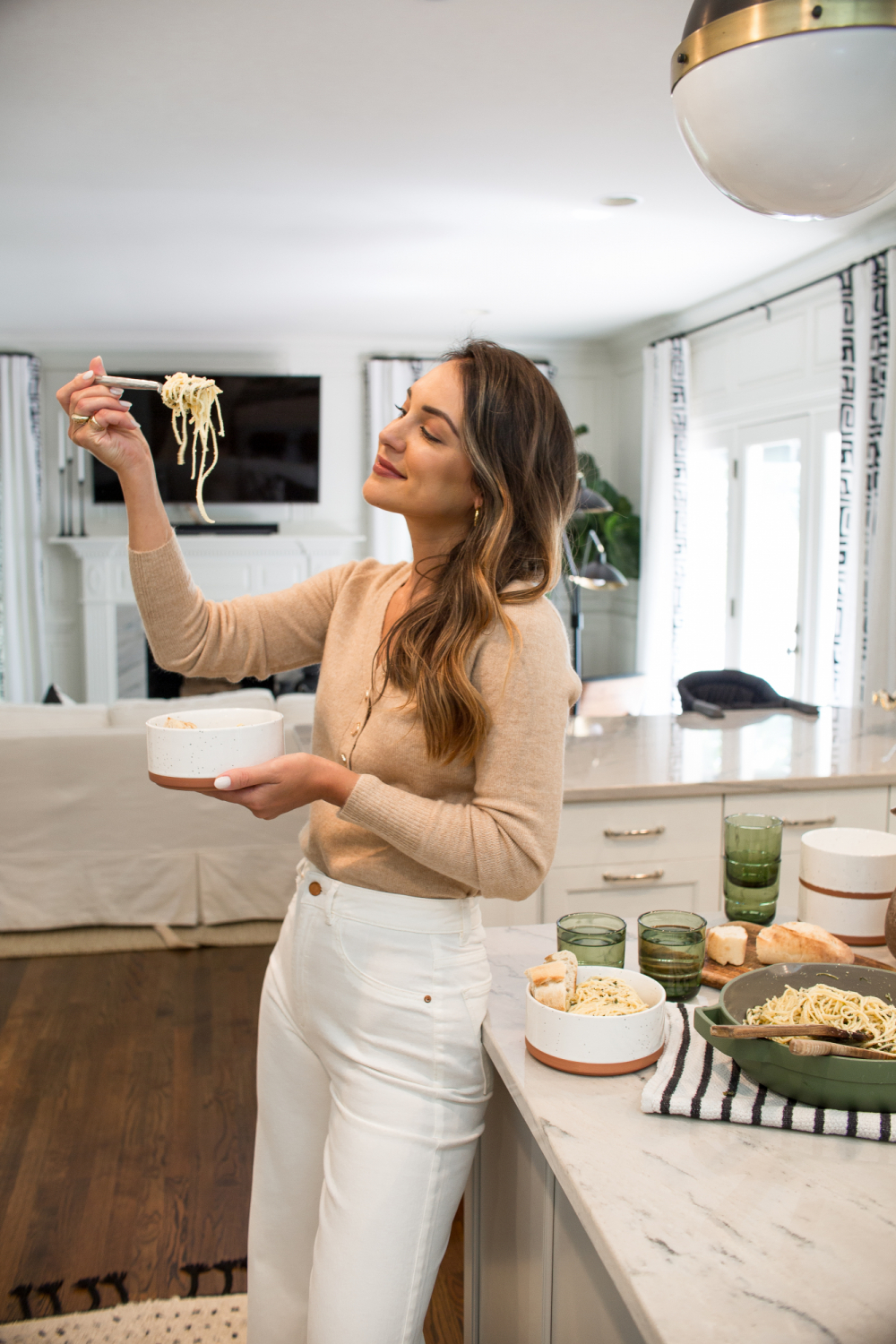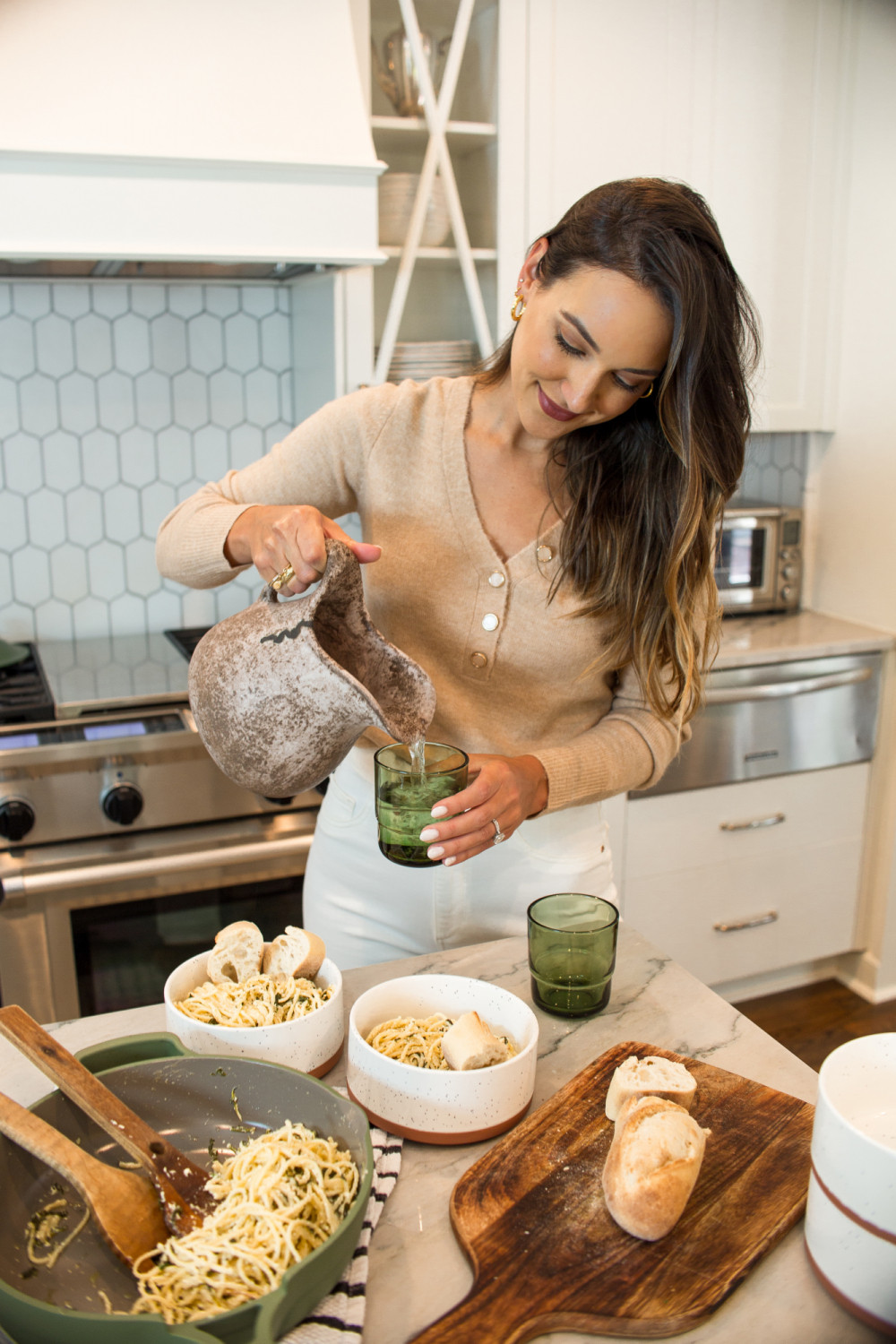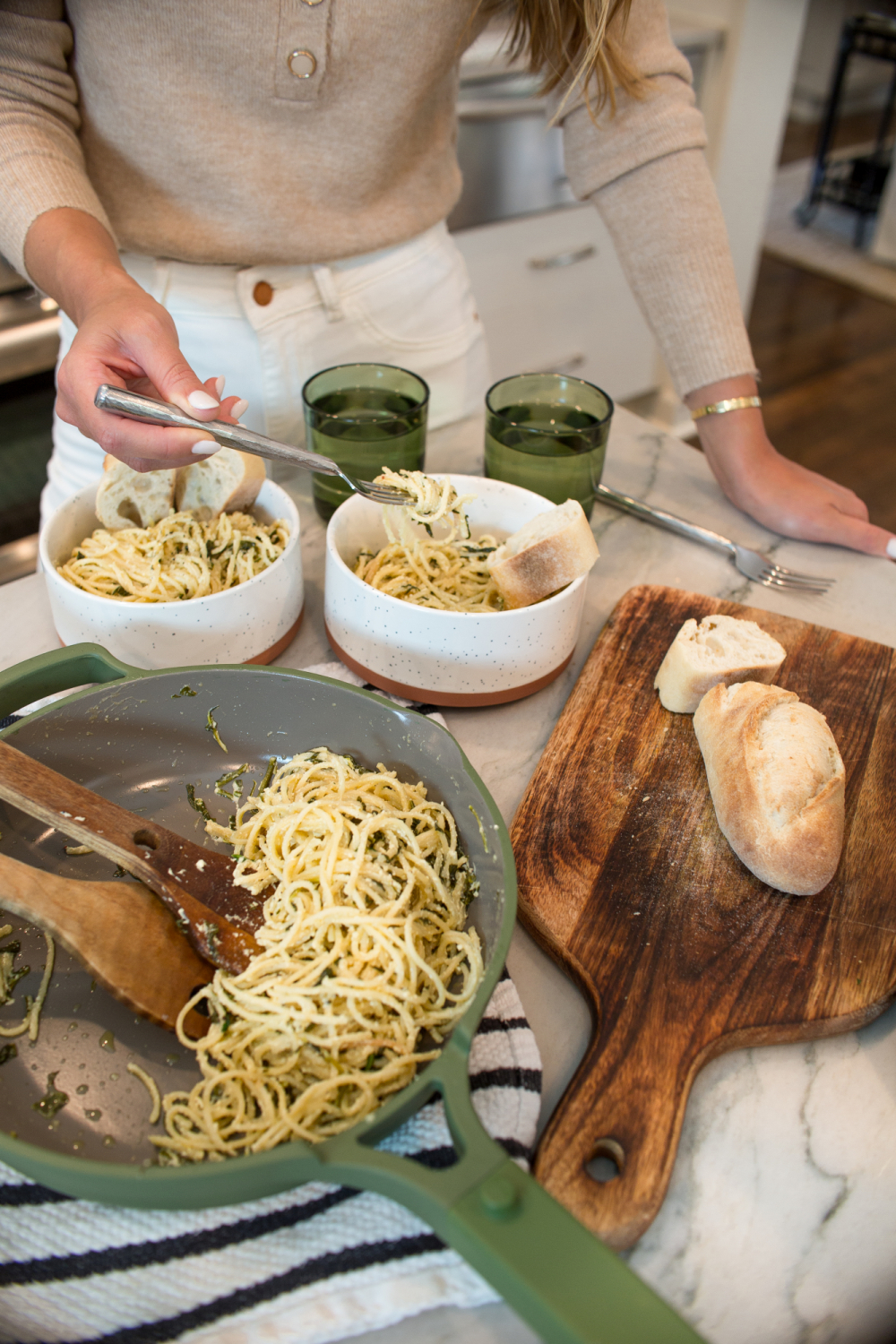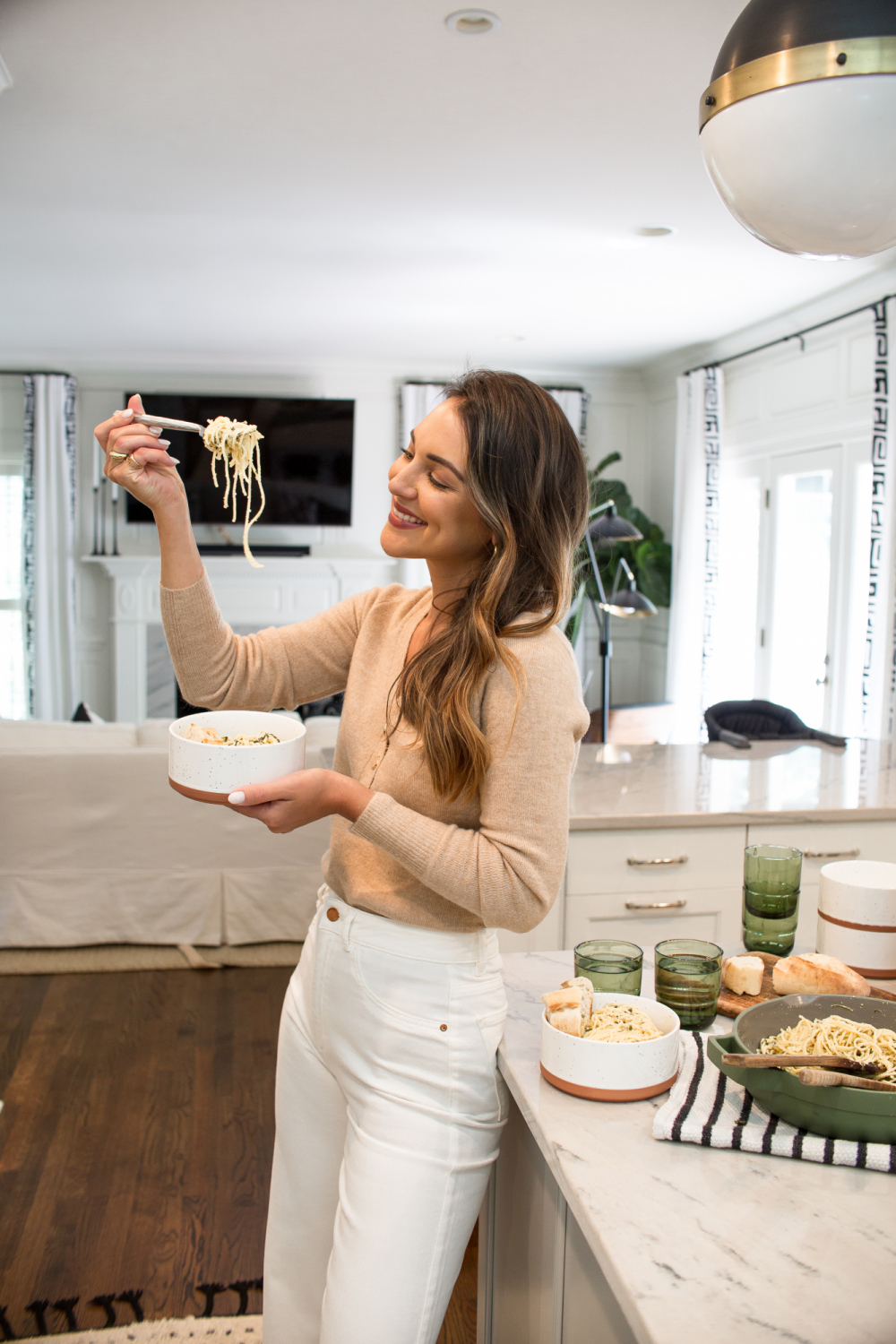 Always Pan in sage | drinking glasses in dawn | side bowls in spice | goat cheese spaghetti recipe
It should also be mentioned that the longtime wear of the Always Pan is best sustained by using it for low to medium temperatures and using a soft sponge is the best way to clean.  It also comes with a soft scrubbing pad and trust me, it's so easy to clean that you shouldn't need more than that.  You can find more detailed care tips on their Instagram highlights.
If you've been considering Our Place, I'm happy to try to answer any questions you have!  I have been using their cookware for many, many months now and am such a fan of the brand, it's a privilege to work with them.
Thanks so much for reading – XO –
brought to you by Our Place